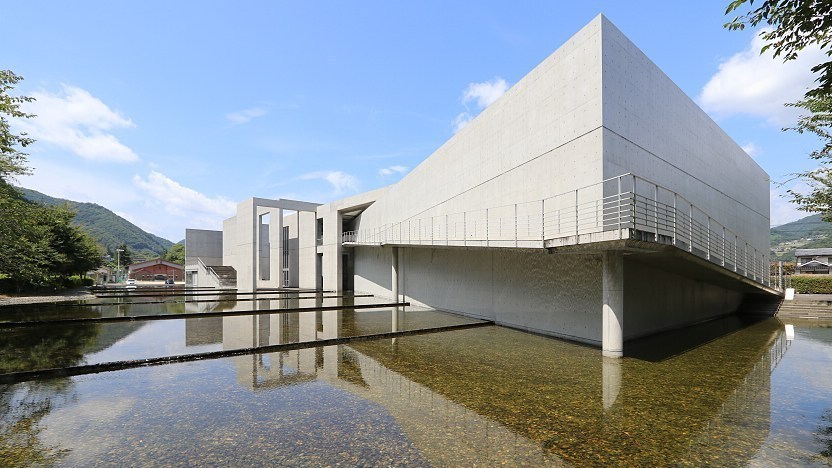 The Nariwa Museum (成羽美術館, Nariwa Bijutsukan) is an art museum in Nariwa Town, not far from central Takahashi. Designed by world renowned architect Ando Tadao in 1994, the museum features his distinct style of utilising unvarnished concrete combined with sharp lines.
The main exhibition at Nariwa Museum displays paintings by Nariwa-born Kojima Torajiro, an artist who painted in the Western style, as well as ancient Egyptian items from his private collection. His works can also be seen in Kurashiki at the Kojima Museum and the Ohara Museum.
Also on permanent display is a selection of fossils uncovered from the Nariwa Region, which is known to be the location of one of Japan's oldest forests over 200 million years ago. Rounding up the museum is a small museum shop and cafe which offers views of the inner water garden.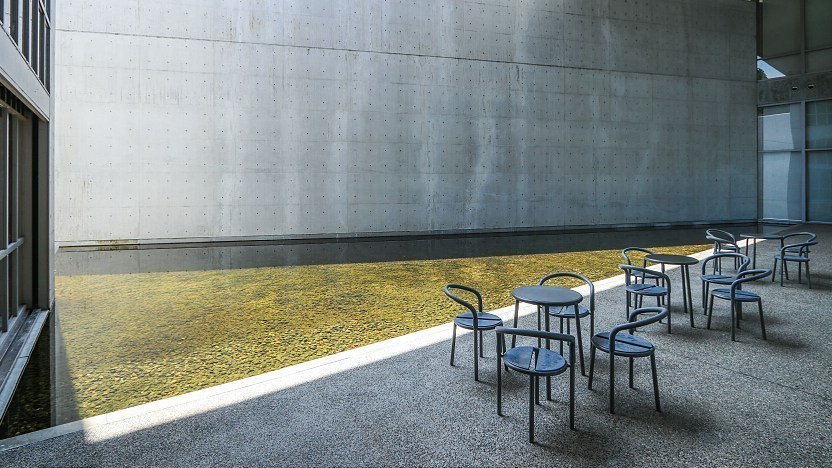 Nariwa Museum is about a 20 minute bus ride from Bitchu-Takahashi Station. Take a Niimi (新見) bound bus from the Takahashi bus center and get off at Nariwa (成羽, about 20 minutes, 430 yen one way, 1-2 buses per hour). The museum is a few steps from the bus stop.
How to get to and around Takahashi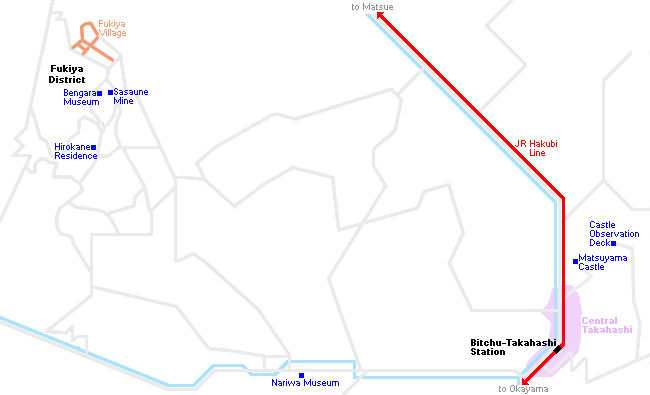 Hours
9:30 to 17:00 (entry until 16:30)
Closed
Mondays (or following day if Monday is a
national holiday
), December 28 to January 4
Admission
500 yen (more during special exhibition periods)
Typical Visit Duration
30-60 minutes
Questions? Ask in our forum.