Former Taisha Station
Preserved historic railway station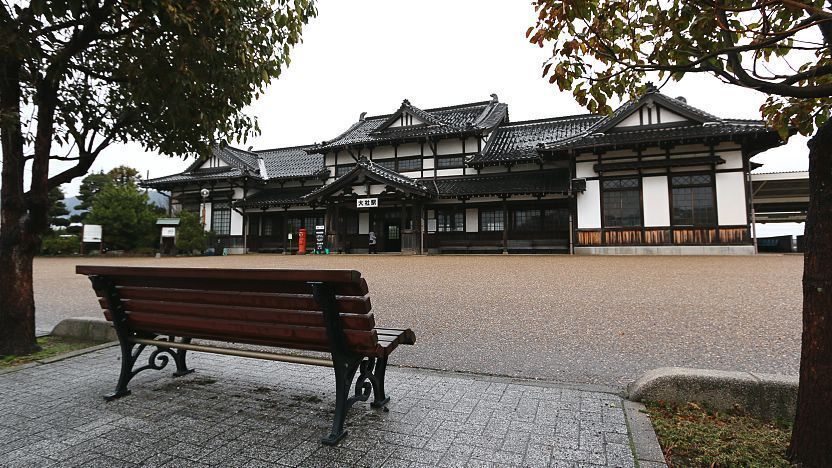 The Former Taisha Station (旧大社駅, Kyū Taisha Eki) is the retired terminal station of the now-defunct JR Taisha Line. Opened in 1912 and served until 1990, the line was once the main entry way to Izumo Taisha Shrine. While the former line's railway tracks and other stations have since vanished, Taisha Station has been preserved as a museum.
The station building was constructed in 1924 and stands as a beautifully preserved example of Imperial Crown-style architecture. The style, which borrows elements of traditional Japanese architecture, appeared in the 1920s and 30s when major public buildings were required to show a distinctively Japanese style in their design. The station building with its prominent use of wood and traditionally curved, tiled roofs, topped by ridgepole ornaments, is a striking example of this nationalistic expression.
Inside the station building, mannequins dressed in railway uniforms are placed beside old ticket machines, photographs and other historical equipment, while a preserved steam locomotive rests outside on a few of the remaining rails. The station was designated an Important Cultural Property in 2004 and is one of only three train stations from the Taisho Period to receive this distinction (the others are Tokyo Station and Mojiko Station).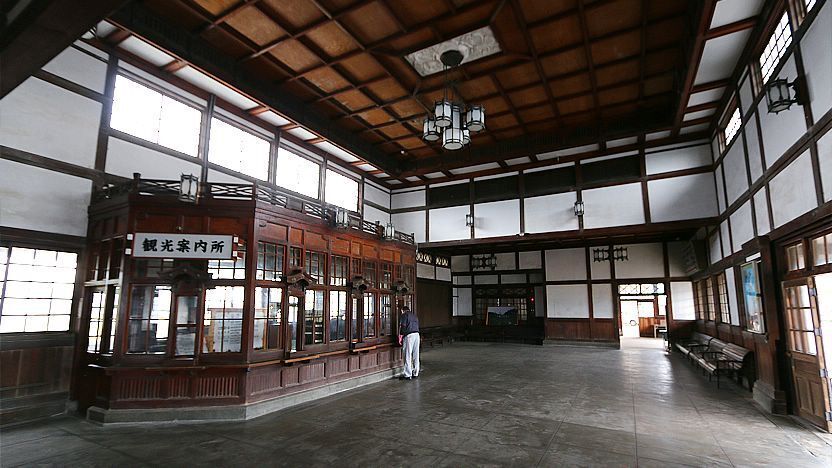 The Former Taisha Station is a 10-15 minute walk south of Izumo Taisha-mae Station or about a 15-20 minute walk south of Izumo Taisha.
Closed
Closed for renovations until December 20, 2025
Questions? Ask in our forum.