Shimane Museum of Ancient Izumo
Museum about the history of the Izumo region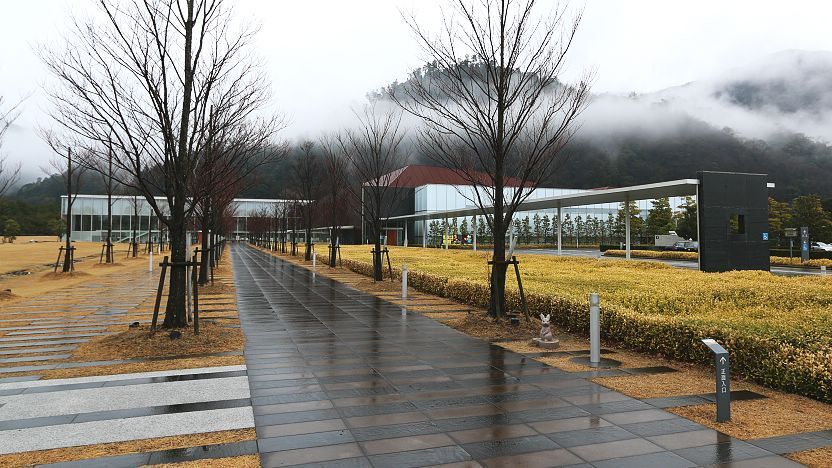 The Shimane Museum of Ancient Izumo (島根県立古代出雲歴史博物館, Shimanekenritsu Kodai Izumo Rekishi Hakubutsukan) is a museum dedicated to the history and archeology of Izumo Taisha and the Izumo region which has played an important role in Japan's early history. Located directly beside the grounds of the grand shrine, the museum showcases the region's story from pre-historic times through the building and evolution of the shrine, with a special focus on its construction, mythology and the people whom it served.
Among the most unique items on display are the remains of a massive pillar, over a meter in diameter, which has stoked ongoing speculation into how the shrine may have been constructed over 1000 years ago. Some records claim that the main shrine buildings were once built atop hundreds of enormous wooden pillars and reached heights of around 48 meters. The museum features large conceptual models of this massive ancient structure.
Also on display in the museum's permanent exhibition are hundreds of archeological artifacts excavated from the area, including bronze swords and bells, and Japan's only complete version of the Izumo no Kuni Fudoki, ancient historical and mythological reports of Izumo Province. In addition, temporary special exhibitions are held periodically at the museum.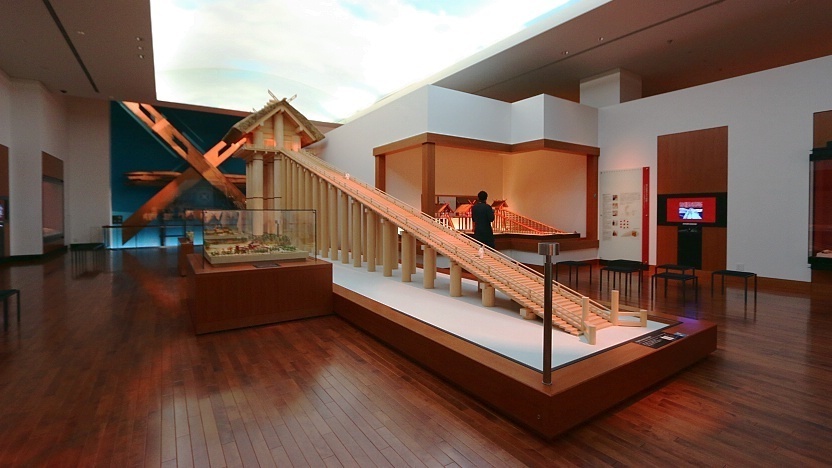 The Shimane Museum of Ancient Izumo is located just beside the grounds of Izumo Taisha, and is a five minute walk from Izumo Taisha-mae Station.
Hours
9:00 to 18:00 (until 17:00 from November to February)
Admission ends 30 minutes before closing time
Closed
Third Tuesday of each month (or the next day if that Tuesday falls onto a
national holiday
)
Admission
Permanent exhibition: 620 yen (50% off for foreign visitors)
Special exhibitions: varies depending on exhibition
Questions? Ask in our forum.