Shinhotaka Ropeway
Double decker ropeway into the Northern Alps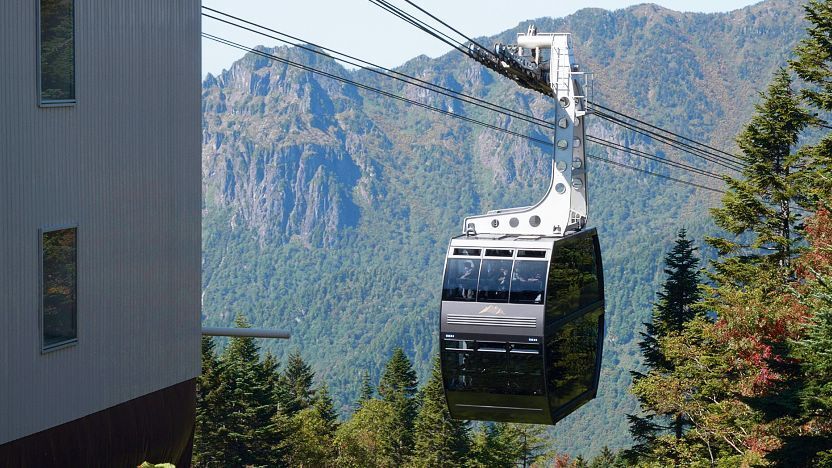 The Shinhotaka Ropeway (新穂高ロープウェイ) is one of Japan's most unique ropeways. It has one of the largest elevation gains in the country as it climbs over 1000 meters up the side of the Hotake Mountain Range, which includes Oku-Hotakedake, Japan's third highest peak. But its most distinguishing feature is its double decker gondola cars, the first of their kind in Japan, which offer excellent views of the Okuhida Region.
The ropeway is actually made up of two ropeways. The first is a short 200 meter climb on a single-story ropeway from the bus stop to Nabedaira Kogen. Here you will find the Shinhotaka Visitors Center, a public bath, restaurants, a gift shop, a small art gallery, hiking trails and the departure point of the double decker ropeway. Nabedaira Kogen is also accessible by car, but there is no bus service.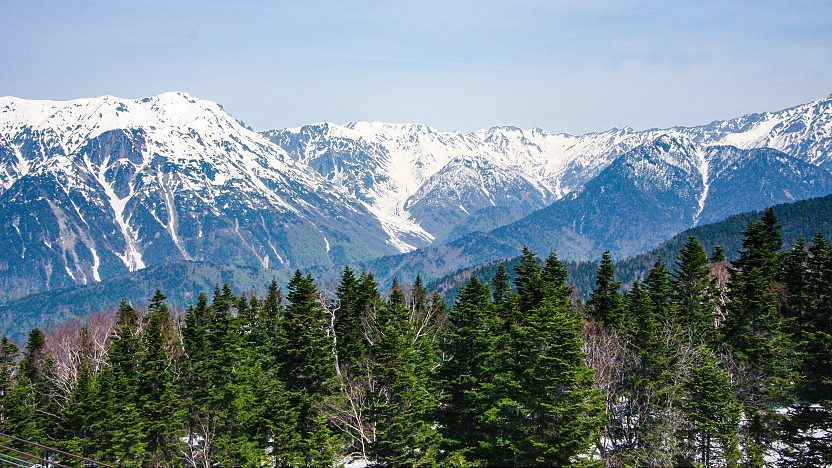 From Nabedaira Kogen the double decker ropeway climbs over 800 meters to the upper station at an altitude of around 2150 meters. The upper station has a restaurant, gift shop and an observation deck with spectacular views of the surrounding mountains and valleys. A small network of walking trails to some additional viewing decks opened around the upper station on October 19, 2022 and will be further extended in October 2023.
When there is no snow (usually from late June through September), the upper station is also the starting point of a hiking trail further into the mountains. The trail first ascends for about 90 minutes to the Nishiho mountain hut, from where it is possible to descend into Kamikochi (about 2.5 hours) or to further climb to the Nishi-Hotakadake (about 3 hours) and Oku-Hotakadake (about 9 hours) peaks, however the trail beyond Nishi-Hotakadake is dangerous and should only be taken by experienced and well equipped mountain climbers. The other trails, too, are challenging and require proper hiking shoes and preparation.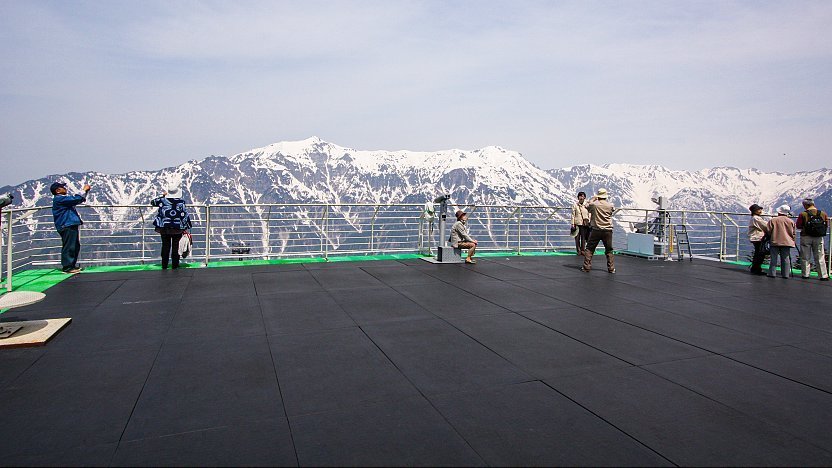 The lower station of the Shinhotaka Ropeway is connected by direct hourly buses to Hirayu Onsen (35-45 minutes, 910 yen one way) and Takayama Station (90 minutes, 2200 yen one way). Get off at the final stop, Shinhotaka Ropeway. Paid parking is available at both the ropeway's lower station and at the Nabedaira Kogen Station, but buses serve only the lower station.
How to get to and around Okuhida
Hours
8:30 to 16:45 (April to November)
9:00 to 16:15 (December to March)
Longer hours in August and on weekends and holidays in October
Admission
From the bottom: 3300 yen (roundtrip), 1900 yen (one way)
From Nabedaira Kogen: 3200 yen (roundtrip), 1800 yen (one way)
Questions? Ask in our forum.