Rurikoji Temple
Features a very beautiful, five-storied pagoda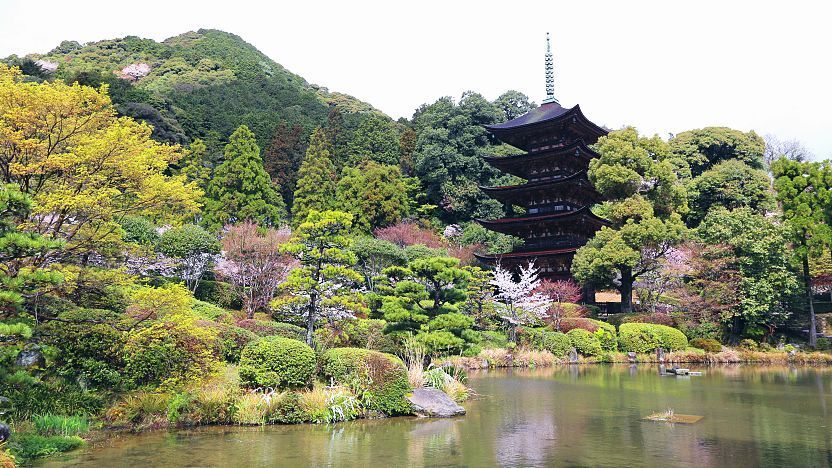 Rurikoji (—Ϊ—žŒυŽ›, Rurikōji) is a Buddhist temple in Yamaguchi City, best known for its five-storied pagoda that is a national treasure. Built in 1442, the pagoda is justifiably ranked among Japan's three greatest, alongside those of Horyuji Temple near Nara and Daigoji Temple in Kyoto. Interestingly, the pagoda predates Rurikoji as an institution, which was established only in the late 1400s.
The temple grounds of Rurikoji are also known as Kozan Park (ŽRŒφ‰€, Kōzan Kōen). Other buildings on the grounds include the main hall, a temple storehouse, a bell tower and a small but well-done museum with pictures and models of the fifty-plus five-storied pagodas found across Japan. The museum provides interesting information about the pagodas such as their differences in design, but has limited English explanations.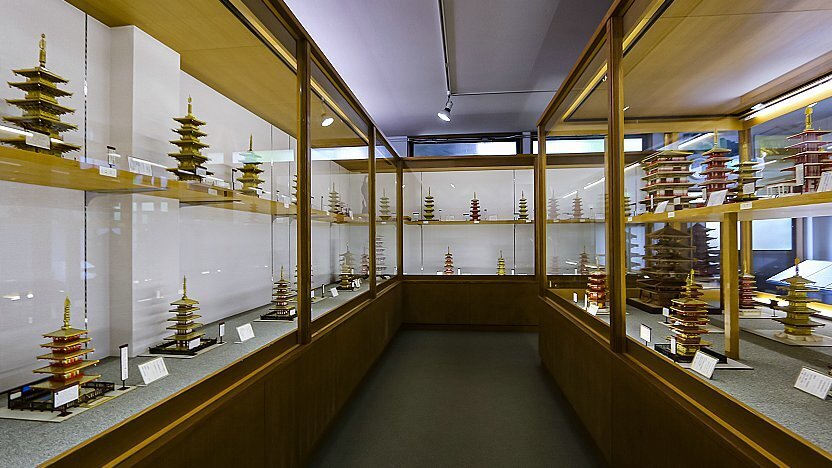 Kozan Park also features the burial site of members of the Mori family, who ruled the region during the Edo Period (1603-1867). Leading to the graves is the Uguisubari Stone Pavement, on which an echoed sound is produced when you clap your hands or stomp your feet. The sound resembles that made by a Japanese Bush Warbler (uguisu), and thus the pavement's name.
Also in the park stands Chinryutei, a tea house where Saigo Takamori (a key historical figure who contributed to ushering in the Meiji Period) and others pretended to practice the tea ceremony, but in reality planned the ultimately successful overthrow of the Edo Shogunate. The move led to the Meiji Restoration and the end of Japan's feudal age in 1868. Visitors can enter Chinryutei for free and view its simple tatami mat rooms on the second floor. On the first floor are some exhibits in Japanese about the characters who led the Meiji Revolution.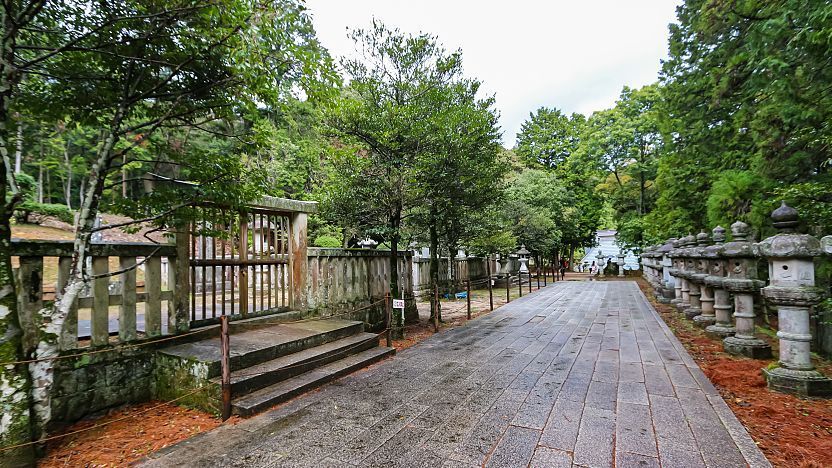 Rurikoji stands about 2.5 kilometers north of Yamaguchi Station and can be reached on foot (40 minutes) or by rental bicycles, which are available outside the station (300 yen for two hours or 700 yen for the whole day).
Alternatively, take a bus from the station bound for Yamaguchi Daigaku (ŽRŒϋ'εŠw) or Nakaoguchi ('†"φŒϋ) and stop at Kenchomae (Œ§'''O) bus stop (6 minutes, 170 yen, 2-3 departures per hour). From the bus stop it takes ten minutes to walk to Rurikoji Temple.
How to get to and around Yamaguchi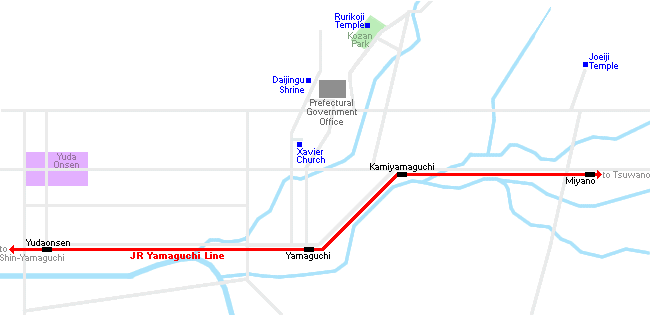 Temple Grounds (Kozan Park)
Questions? Ask in our forum.