St. Francis Xavier Memorial Church
Commemorating Xavier's visit to Yamaguchi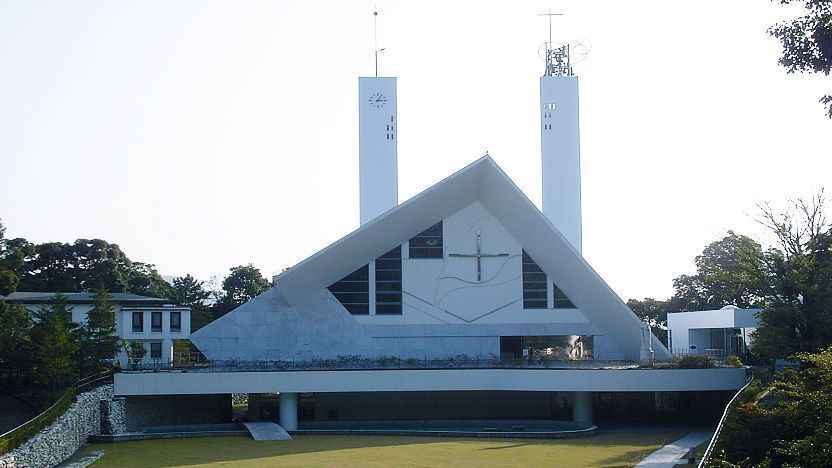 The St. Francis Xavier Memorial Church (ƒTƒrƒGƒ‹‹L"O¹"°, Sabieru Kinen Seidō) commemorates the Jesuit missionary Francis Xavier, who was active in spreading Christianity to Asia in the 1500s. In 1550, seven years after the arrival of the first Europeans in Japan, Francis Xavier undertook a mission from Kagoshima to Kyoto. On his way, he spent a few months in Yamaguchi, a city he favored over the war torn ancient capital.
The church was built in 1952 and was once lost to fire in 1991, before the current building was reconstructed in 1998. Visitors are welcomed to tour the modern and artistically designed interior of the church. Its first floor houses a museum that exhibits Christian paintings, statues, medallions, clothing and other religious items, as well as old maps depicting the development of Christianity in Japan and showing the route of Xavier's travels.
The St. Francis Xavier Memorial Church stands about 1.3 kilometers northwest of Yamaguchi Station. It can be reached on foot (15-20 minutes) or by rental bicycles, which are available outside the station (300 yen for two hours or 700 yen for the whole day).
How to get to and around Yamaguchi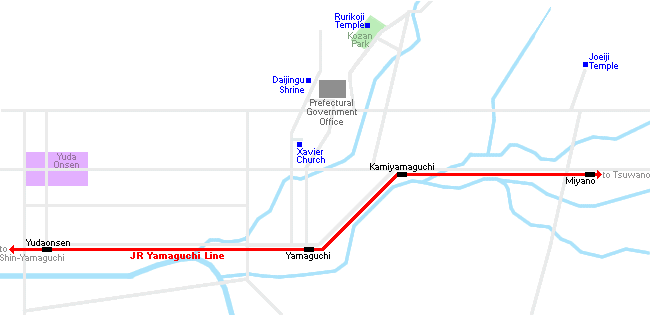 Hours
9:00 to 17:00 (museum: 10:00 to 16:00)
Admission
Free, but donations are encouraged (museum: 200 yen)
Questions? Ask in our forum.