Joeiji Temple
Famous for the Zen garden Sesshutei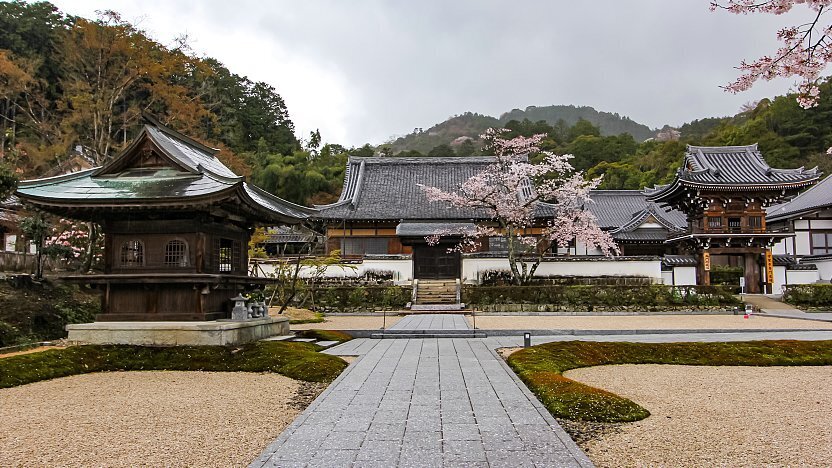 Joeiji (常栄寺, Jōeiji) is a Zen temple famous for its garden, Sesshutei. As its name suggests, the garden was built by the well-known monk, painter and garden designer Sesshu. It is a live representation of one of Sesshu's landscape paintings. Completed about 500 years ago, Sesshutei utilizes many vertically upright rocks, a style of rock arrangement distinct of the Muromachi Period (1333 - 1573).
Visitors can view Sesshutei from the main temple building and are welcome to explore the building's spacious tatami rooms. They can then spend some tranquil moments strolling along the circular path that leads around the scenic garden. The precincts of Joeiji encloses several other beautiful temple buildings, as well as a couple of raked pebble Zen gardens.
The nearest station to Joeiji Temple is Miyano Station, two stations north of Yamaguchi Station. To get to Miyano Station by train, it takes about 35 minutes and 330 yen from Shin-Yamaguchi Station or six minutes and 150 yen from Yamaguchi Station. Joeiji Temple is a 15 minute walk from Miyano Station.
How to get to and around Yamaguchi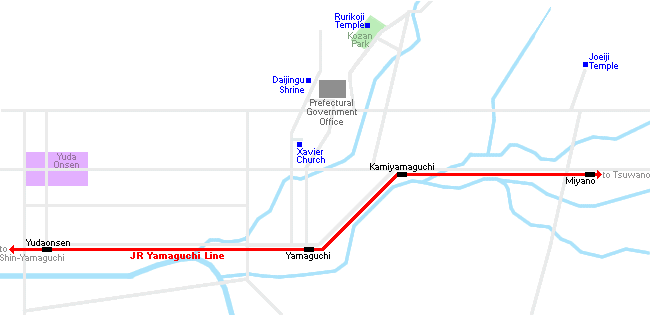 Hours
8:00 to 17:00 (until 16:30 from November to March)
Admission ends 30 minutes before closing time
Questions? Ask in our forum.