Kikko
Park
Former site of the local lord's residence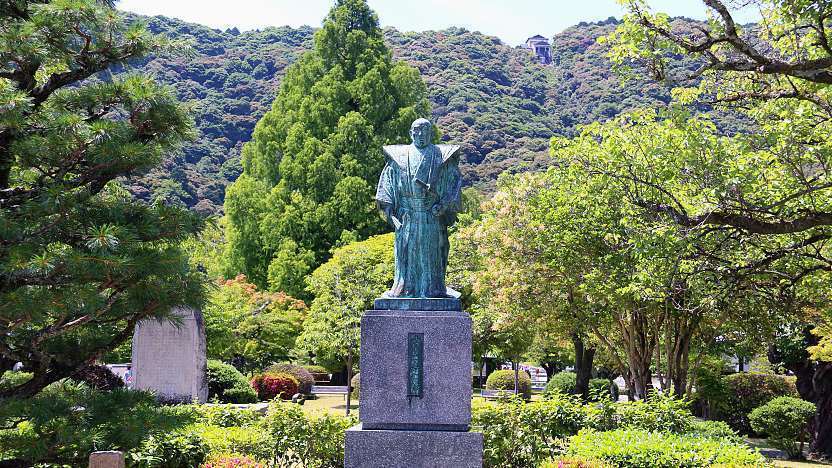 After crossing the Kintaikyo Bridge, visitors are greeted by the statue of the man who initiated the bridge's construction, Kikkawa Hiroyoshi, the third lord of Iwakuni. In the area behind the statue, there are a number of sites of interest centered around Kikko Park, a spacious park with walking paths, plants and fountains.
During the Edo Period, the residences of the ruling Kikkawa family were located where Kikko Park now stands, and the retainers of the ruling family were located nearby. Because of this, the area is now blessed with former samurai residences and museums featuring historic artifacts.
Museums
Residences
Other
Kikko Park and its various attractions are located a few steps from Kintaikyo Bridge.
Buses travel from both Iwakuni Station and Shin-Iwakuni Station to Kintaikyo bus stop. The trip takes 20 minutes and costs 300 yen from Iwakuni Station (buses every 5-15 minutes), or 15 minutes and 350 yen from Shin-Iwakuni Station (1-2 buses per hour).
How to get to and around Iwakuni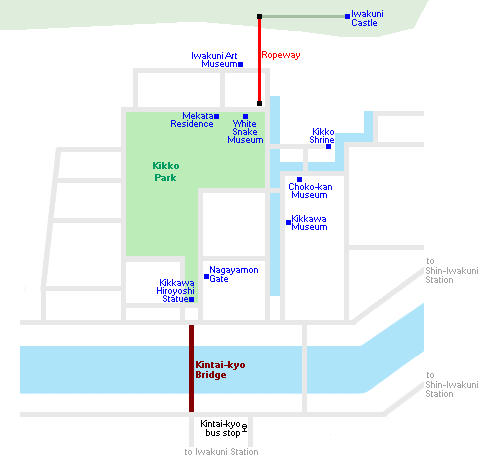 Questions? Ask in our forum.