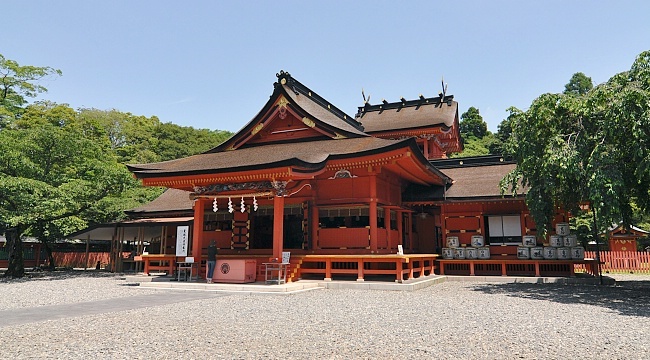 Fujisan Sengen Shrine (富士山本宮浅間大社, Fujisan Hongū Sengen Taisha) is located in Fujinomiya City in the southwestern foothills of Mount Fuji. Originally built over 1000 years ago for the protection from volcanic eruptions, it has become the region's most important shrine and the head shrine of over 1300 Sengen and Asama shrines nationwide. The shrine is also a traditional starting point for climbing Mount Fuji.
In the past, Fujisan Sengen Shrine was one of the largest and grandest shrines of the day. The current buildings were constructed by Tokugawa Ieyasu in the early 1600s, however many of the original structures were destroyed by earthquakes and only the Inner Shrine, Outer Shrine and Tower Gate remain. The Inner Shrine features a unique, two-story construction built in the Sengen architectural style, so named after the shrine.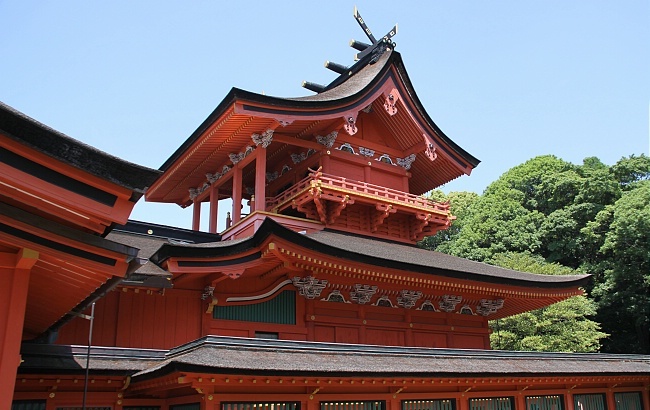 The grounds around Fujisan Sengen Shrine are also home to about 500 cherry trees which usually bloom from late March to early April. Most of these line the Sakuranobaba, a path used for the shrine's famous horseback archery contest (yabusame) held annually on May 5. The shrine also holds large ceremonies in early July and early September to open and close the Mount Fuji climbing season.
Fujisan Sengen Shrine stands at the southwestern base of Mount Fuji along the route that travelers from the former capital of Kyoto would use to approach the mountain. Therefore, it has traditionally been considered the front entrance to the mountain. Climbers would pay a visit to the shrine to pray and purify themselves in the shrine's Wakutama Pond before making the ascent.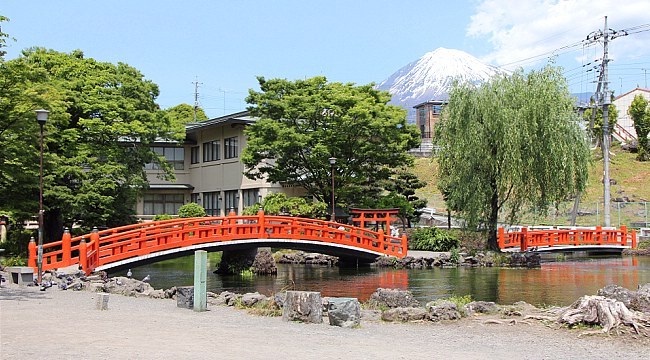 While it is still possible to start the climb from Fujisan Sengen Shrine, most of the traditional path to the summit does not exist anymore. Instead, most climbers start their ascent from the Fujinomiya 5th Station halfway up the mountain, from where it takes 6-12 hours to make the round trip to the summit. At the top of Mount Fuji is the Okumiya, the innermost grounds of Fujisan Sengen Shrine, which encompass the entire summit including the crater and all of the land above the 8th Station.
When Japan's political center moved from Kyoto to Edo (Tokyo) in the early 1600s, the flow of mountain climbers started to shift accordingly. As a result, the climbing trail on the northern side of the mountain, the Yoshida Trail, together with its shrine, the Fujiyoshida Sengen Shrine (also known as Kitaguchi Hongu Fuji Sengen or "North Entrance Sengen Shrine"), gained in popularity because it was closer to Tokyo.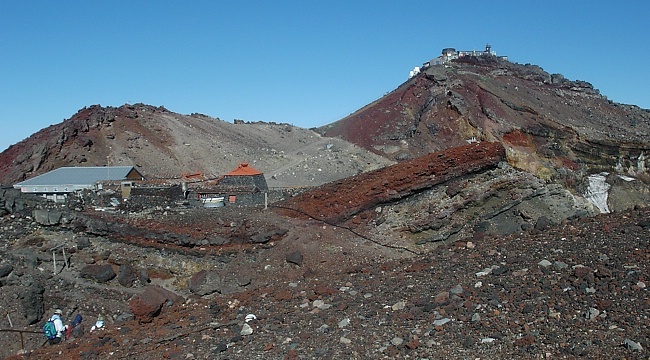 Fuji Sengen Shrine can be reached on foot in about 10-15 minutes from Fujinomiya Station. Alternatively, buses operate between Fujinomiya Station and the shrine once every 1-2 hours. The one way ride takes between 5-10 minutes and costs 160 yen.
How to get to and around Fujinomiya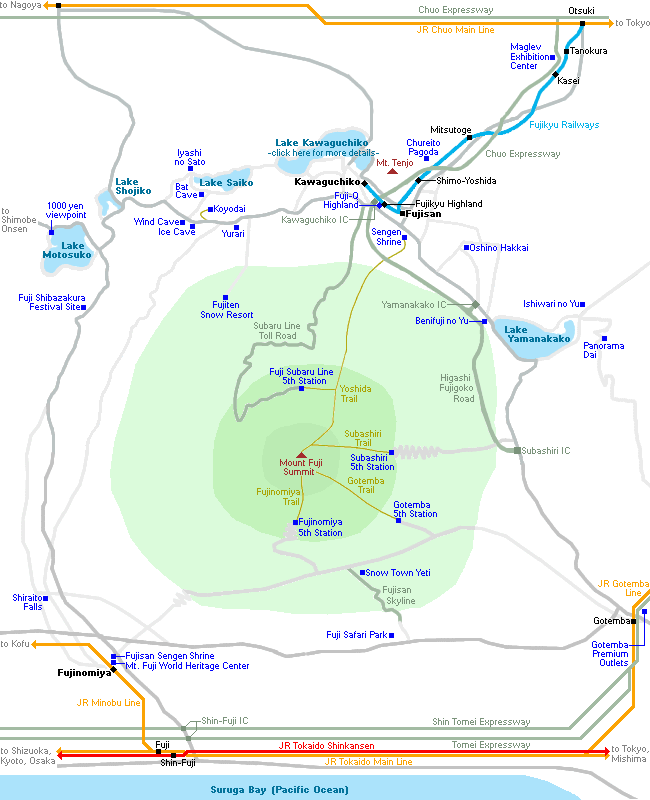 Hours
5:00 to 20:00 (April to September)
5:30 to 19:30 (March and October)
6:00 to 19:00 (November to February)
External Links and Resources