Mount Fuji World Heritage Center
Interesting museum about Mount Fuji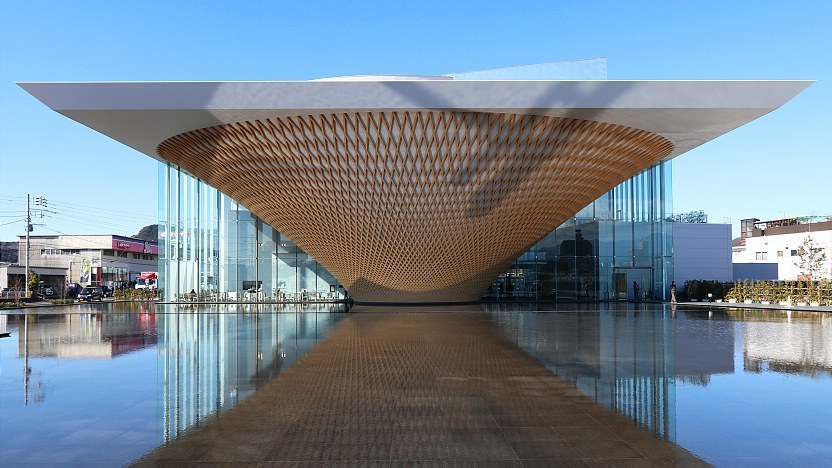 The Mount Fuji World Heritage Center, Shizuoka (静岡県富士山世界遺産センター, Shizuoka-ken Fujisan Sekiisan Center) is a museum in Fujinomiya dedicated to Mount Fuji. Opened in 2017 to commemorate the mountain's designation as a UNESCO World Heritage Site four years prior, the center boasts a viewing deck affording great views of Fujisan and a variety of exhibitions pertaining to the volcano's seismology, history and cultural significance. The building has an inverted conical form that reflects in the pond outside to reveal the shape of the iconic mountain.
Inside the museum visitors traverse a 200 meter long, sloped walkway that corkscrews up through and around the floors to access different areas of the center. On the top floor is the Observation Hall, a sleek area with an open-air deck where visitors are afforded spectacular views of Mount Fuji. Within the center are also interesting features including time lapses and interactive exhibits that reveal how Fujisan was formed and the way humans have interacted with it through the ages. There is also a movie theater showing footage of the mountain in different seasons.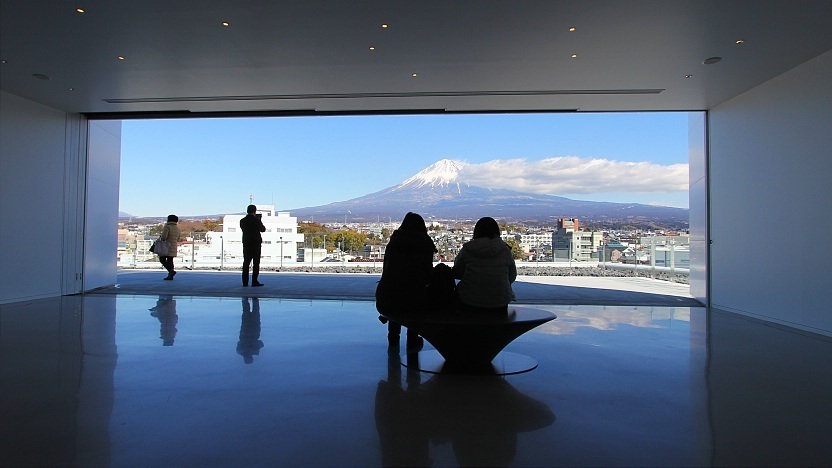 Hours
9:00 to 17:00 (until 18:00 in July and August)
Admission ends 30 minutes before closing time
Closed
Third Tuesday of each month (or following day if the third Tuesday falls on a
national holiday
), December 27-31, irregular holidays for maintenance
Typical Visit Duration
60 minutes
Questions? Ask in our forum.