Fuji Safari Park
Large safari park at the foot of Mount Fuji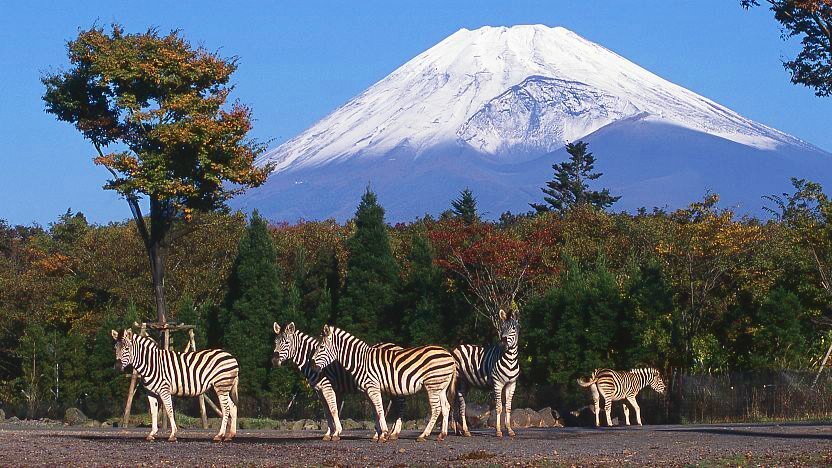 The Fuji Safari Park (富士サファリパーク) is a wildlife park on the southern slopes of Mount Fuji where visitors can take a safari through the simulated habitats of freely roaming animals, including lions, tigers, bears, giraffes, cheetahs, elephants, rhinoceroses, zebras and bison. It is one of the largest and most popular safari parks in Japan.
There are multiple ways to explore the park's safari zone: by your own car, by a rental car, by bus or on foot. No additional fee is charged if you drive through the safari zone with your own car. On average, it takes visitors about an hour to complete the course, but the road through the park is broad enough to allow each car to proceed at its personally preferred pace.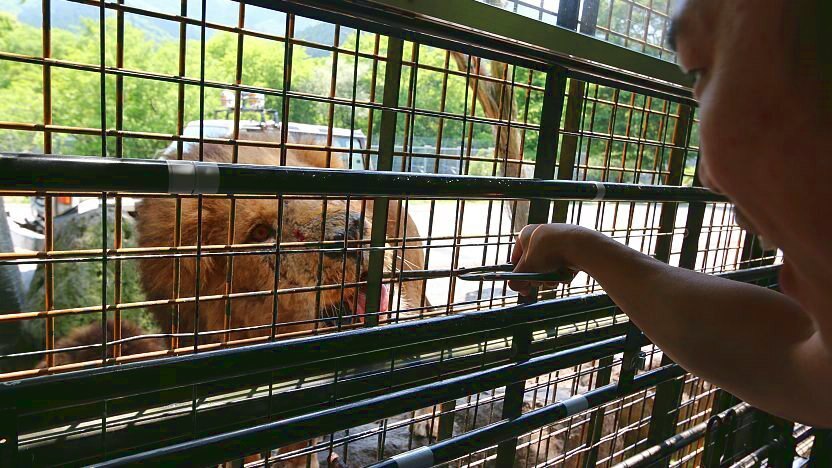 Bus tours take about an hour and employ large, caged buses designed to look like the different animals found around the park. During the tour, participants are allowed to feed bears, lions and camels with pieces of vegetables, fruits and meat through the caged windows of the bus. The tours cost an additional 1400 yen per person including food and may sell out on busy days.
Available for rent at the park are 4WD sport utility vehicles painted in a striped zebra pattern and equipped with a navigation system to lead you on a self guided tour through the safari zone. The rental fee is 6000 yen, and the vehicles seat up to seven passengers. Along the way you can feed the park's large herbivores, such as camels and gazelles, through the vehicle's caged windows. A valid driving license recognized by Japan is required for renting these vehicles.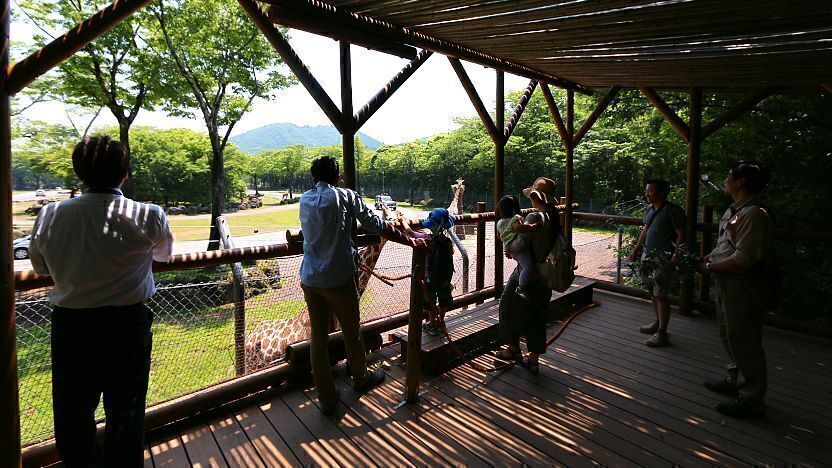 Another great way to explore the park is on foot along a 2.5 kilometer nature trail that leads around the safari zone. The trail is open from late March to November and takes about two hours to complete including stops at the various observation decks and blinds along the way where you can look out at the animals in their habitats. At some of the points along the trail you can purchase food, such as leaves, pellets and raw chicken to feed to the animals. The walking safari costs an additional 500 yen per person and is only for visitors aged four and above. The price for food varies from 100 to 500 yen.
In addition, the Fuji Safari Park offers night safaris during selected periods of the year. Until 19:30, visitors can enter the safari zone by their own car, rental car or bus tour. From 20:00, special bus tours are held on which participants can witness the animals' behavior in the dark by using night-vision scopes. Additional fees apply to the bus tours (700-1000 yen) and rental cars (3000 yen).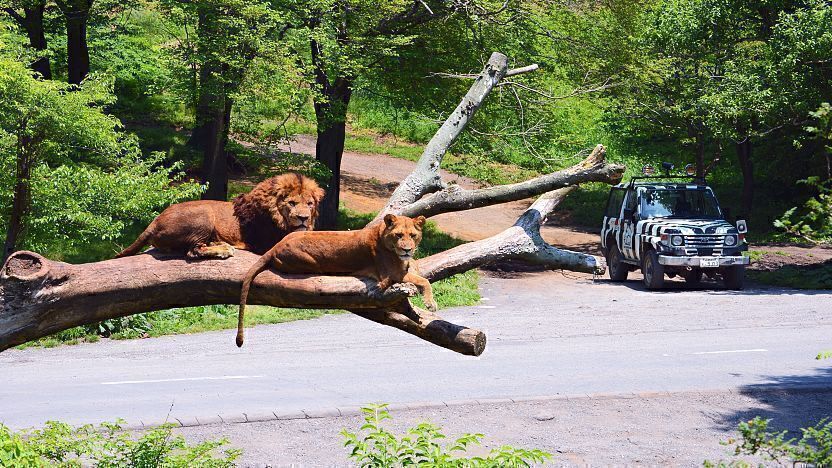 Besides the Safari Zone, the Fuji Safari Park also maintains a regular zoo zone where visitors can see a variety of animals such as red pandas, meerkats, leopards, hippopotamuses and ring-tailed lemurs. It is possible to feed several of the animals (at a small additional cost) or enter their cages, including kangaroos, capybara and squirrel monkeys.
Paid activities include horse cart rides, pony rides and pictures taking with baby animals (if available). There are also cat, dog and rabbit houses and a guinea pig area where visitors can spend time holding and playing with the different animals. The activities vary in price, but typically cost around 500 yen. The safari park also offers multiple restaurants and a well stocked souvenir shop.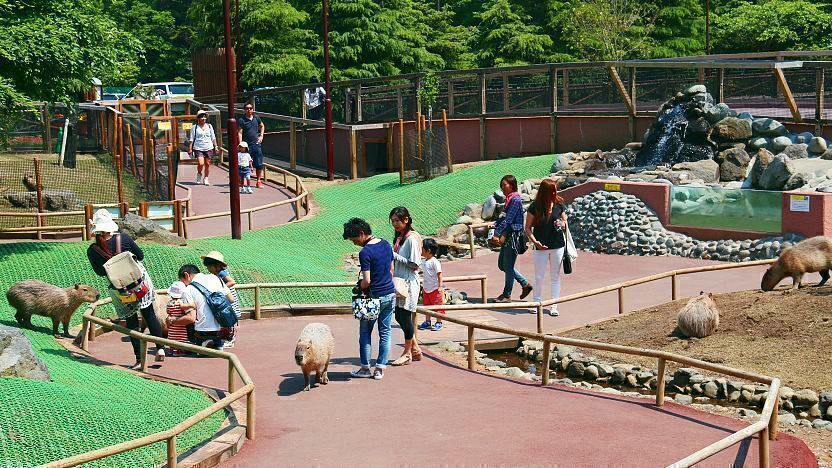 The Fuji Safari Park is located on the southern slopes of Mount Fuji and is connected to nearby train stations by bus. The most frequent route connects the park to/from Gotemba Station every two hours (35 minutes, 780 yen one way). Buses to/from Mishima and Fuji stations are less frequent.
Alternatively, a rental car is recommended to simplify access and use of the safari park. Rental outlets are available around most major railway stations in the area, including Mishima and Gotemba stations.
Hours
9:00 to 15:30 (from 10:00 from November to mid March)
Night safari until 19:30.
Closed
No closing days.
Night safari is only offered on weekends from mid April through October and everyday during the summer holidays.
Admission
2700 yen (daytime only), 1700 yen (night safari only)
Additional fees apply for bus tours and other special activities.
Questions? Ask in our forum.