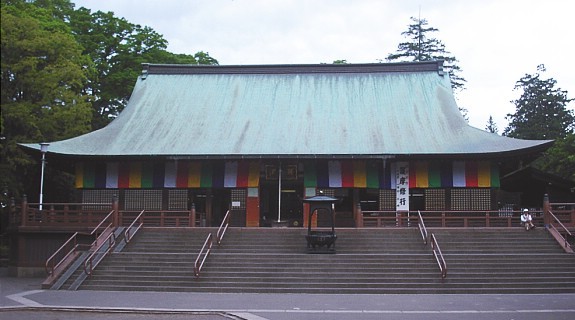 Kawagoe's Kitain (喜多院) is the head temple of the Tendai Sect in the Kanto Region. Among its halls are the only remaining palace buildings of the former Edo Castle. Originally part of a three-temple complex built in 830, Kitain flourished and became the main temple at the turn of the 17th century under the leadership of Tenkai, an extraordinary personality who developed trusted friendships with the first three shogun of the Edo Period.
In 1638, a fire destroyed most of Kitain. To help rebuilding it, the third Tokugawa shogun, Iemitsu, ordered several palace buildings to be moved from Edo Castle to Kawagoe. These are today the only surviving buildings of Edo Castle because of the damage Tokyo suffered during the Great Kanto Earthquake of 1923 and World War II. One of the rooms, decorated with a floral ceiling and a set of a general's armor, is believed to be where Iemitsu was born.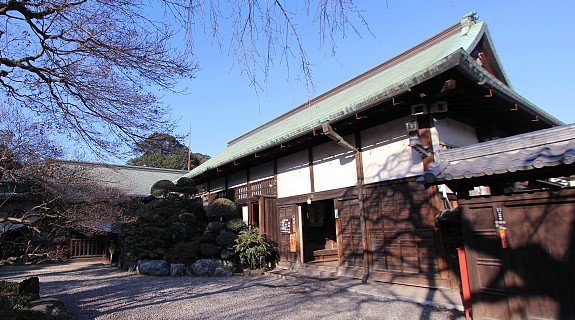 Another highlight of a visit to Kitain are the Gohyaku Rakan statues, 540 stone statues of the disciples of Buddha, each with its own facial expression. It is interesting to wander amongst the statues, which offer good photo opportunities. They are located in a small separate courtyard on the temple grounds.
After the first Tokugawa shogun, Ieyasu, passed away in Sunpu (present day Shizuoka), his remains were transported to Nikko. During the journey, a memorial service was held by Tenkai at Kitain, which resulted in the Semba Toshogu Shrine being built within its premises. Accordingly, the three most important Toshogu shrines in Japan are the ones in Shizuoka, Kawagoe and Nikko, respectively.
To complete the tour of the Kitain area, drop by Nakain ("Middle Temple"), which was one temple of the initial three-temple complex. It exists as a separate institution today and can be reached in a five minute walk. Not much survives of the third temple, the Minamiin ("South Temple").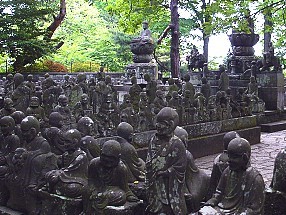 Edo Castle buildings and Gohyaku Rakan statues
Hours
8:50 to 16:30 (until 16:00 from November 24 to end February), open 20 minutes longer on Sundays and
national holidays
Closed
December 25 to January 8, February 2-3, April 2-5, August 16; during other special events
External Links and Resources