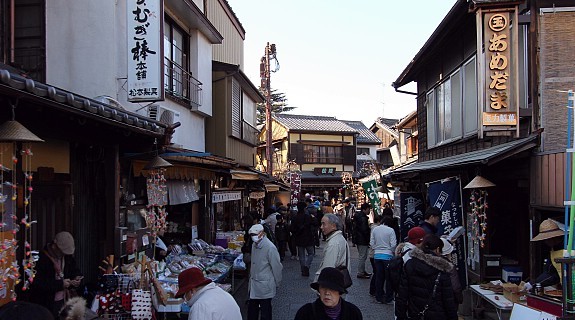 Candy Alley (菓子屋横丁, Kashiya Yokochō) is a little shopping street adjacent to the Warehouse District. It is lined by stores selling traditional Japanese sweets and cakes, which gave the alley its name. Among the treats sold are various candies, rice crackers, karinto (sugar coated, deep fried cookies), ice cream, and cakes made of red bean paste and sweet potatoes. Also available are small toys and accessories which make nice souvenirs to take home.
Immediately following the Great Earthquake of 1923, Tokyo experienced a great shortfall in supply of Japanese sweets; orders made to the candy stores in Kashiya Yokocho thereby surged. At one point in the early Showa Period, more than 70 such stores existed. These days there remain just over 20, providing various delights for their customers. The Candy Alley is a wonderful place for trying traditional Japanese sweets, while experiencing a nostalgic atmosphere from past decades.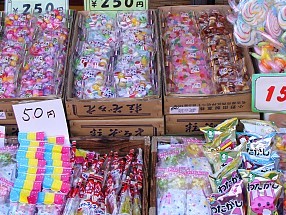 Hours
Varies by store. Typically open between 10:00 and 17:00.
Closed
Varies by store, but many are closed on Mondays or Wednesdays.