Showa Shinzan
A young volcano standing next to Usuzan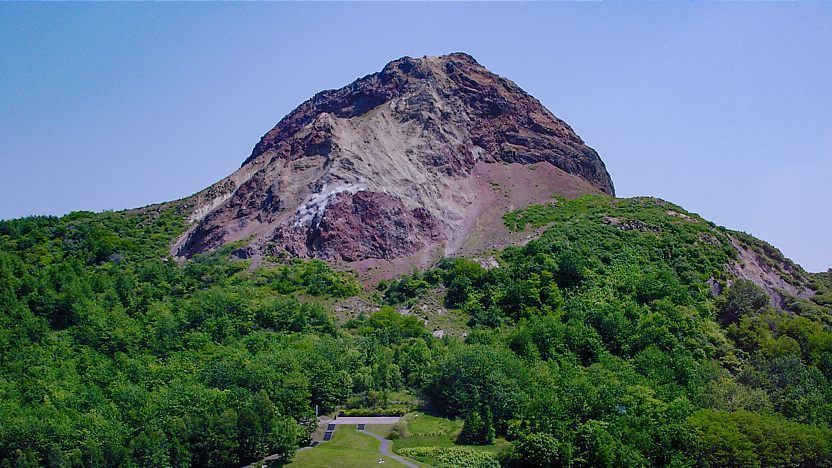 Showa Shinzan (昭和新山, Shōwa Shinzan) is one of Japan's youngest mountains.
Accompanied by earthquakes, the mountain suddenly rose from a flat wheat field to its current height of 290 meters between 1943 and 1945. The mountain was named "Showa New Mountain" according to the contemporary reign of Emperor Showa (1926-1989).
Still venting sulfurous fumes today, Showa Shinzan stands directly next to Mount Usu, which bears responsibility for the new mountain's birth. You can get good views of the young volcano by taking the Usuzan Ropeway.
Showa Shinzan stands next to the lower station of the Usuzan Ropeway. From Toyako Onsen, it can be reached in 10 minutes by car or taxi (about 2000 yen one way) or in 15 minutes by bus from Toyako Onsen (15 minutes, 350 yen one way, one bus every two hours, no service during most of November and from March to late April).
How to get to and around Lake Toya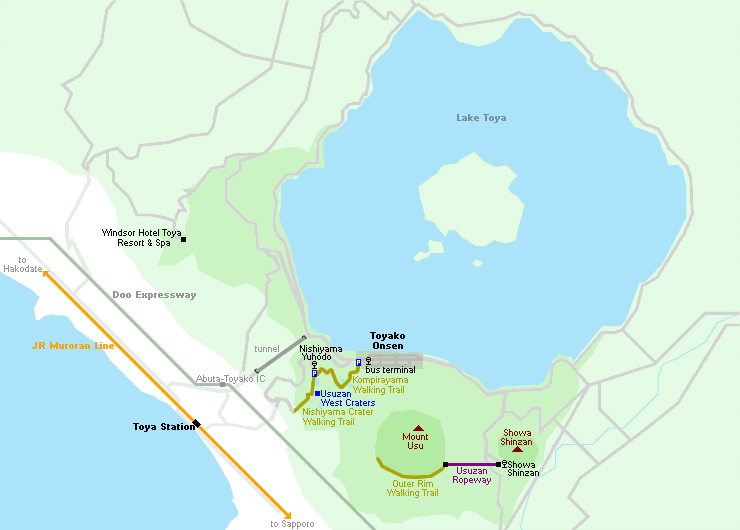 Questions? Ask in our forum.