Takayama-sha Sericulture School
Former school specialized in silk production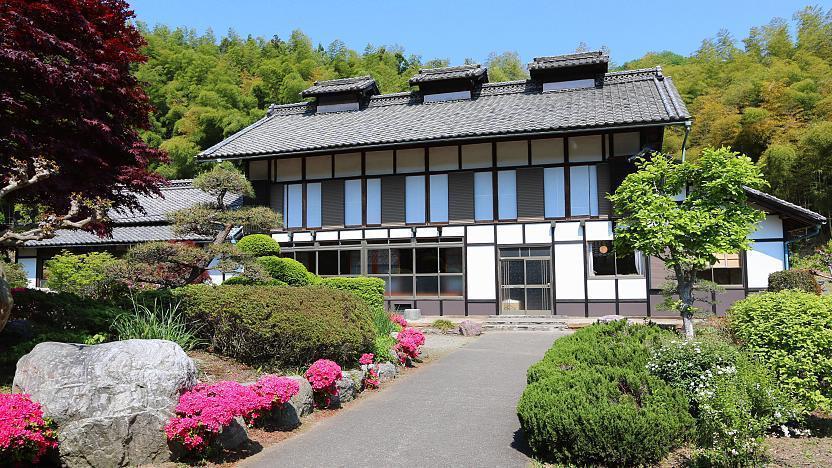 Takayama-sha Sericulture School (高山社跡, Takayama-sha Ato) in Fujioka City near Tomioka, was a place where people from all across Japan and neighboring countries could go to study more about sericulture, the techniques of raising silkworms to obtain raw silk. In recognition of its contribution towards the advancement of the silk industry, the former school is one of three sites alongside the Tomioka Silk Mill that attained world heritage status in 2014.
Takayama Chogoro, a former samurai who entered the silk business after the end of the feudal age, established the Takayama-sha Sericulture School in 1884 after perfecting the sericulture technique seion-iku. In seion-iku, temperature and humidity are controlled to produce ideal conditions for the raising of silkworm cocoons by using a two storied building with lots of windows and a raised roof for good ventilation as well as fireplaces. The technique taught at the school set the standard for modern sericulture technology in Japan.
Visitors enter the school grounds through an impressive entrance gate from where guides lead tours through the property, providing explanations in Japanese. The former school's two-story main building was built in 1891 and modeled after Tajima Yahei Sericulture Farm in Isesaki. Open to the public for viewing, it features windows and ceilings that can be opened for good ventilation. On the first floor there are fireplaces and a tastefully designed tatami room. And when it is not too busy, visitors are allowed to also inspect the second floor where the silkworm cocoons were farmed.
Several more buildings once stood on the grounds of the former school; however, many of them are either in bad shape or no longer standing. There are plans to renovate some of the structures over the coming years and generally revert the property as close to how it looked during the early Meiji Period.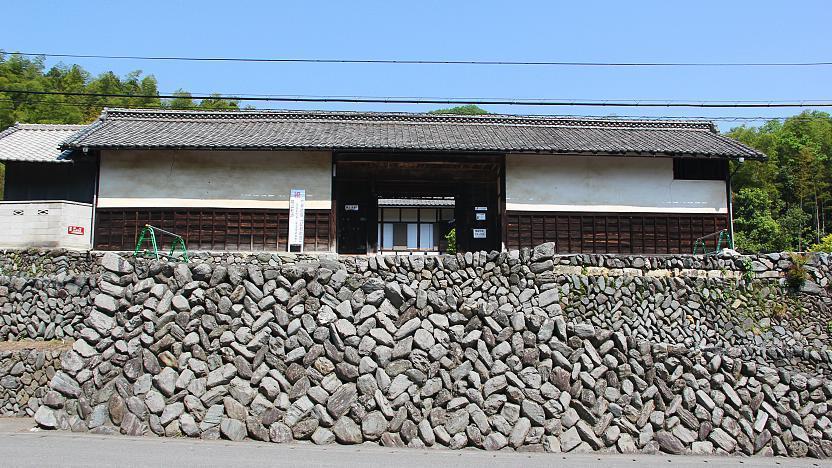 By train
The closest train station to Takayama-sha Sericulture School is Gunma-Fujioka Station on the JR Hachiko Line (15 minutes, 240 yen one way from Takasaki, one train/hour). From the station, take a highly infrequent local community bus bound for Takayama and get off at Takayama-sha Ato Mae (高山社跡前, 35 minutes, 300 yen one way). The bus stops directly in front of the former school. Alternatively, a taxi ride takes about 20 minutes and costs around 3500 yen one way.
By car
The Takayama-sha Sericulture School is about a 20 minute drive from Fujioka IC on the Joshinetsu Expressway. From the Tomioka Silk Mill, the former school can be reached in about 45 minutes via toll-free roads. There is limited parking in front of the school's main entrance. A larger parking lot is located about 300 meters away and connected to the school by a walking path through the bamboo groves.
How to get to and around Tomioka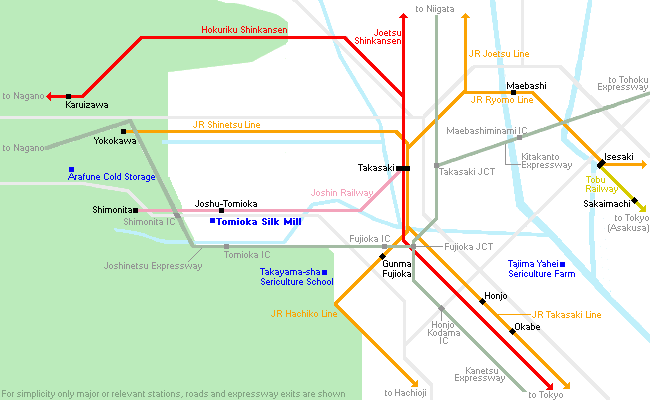 Closed
December 28 to January 4
Typical Visit Duration
20-30 minutes
Questions? Ask in our forum.