Kurobe Dam
Japan's tallest dam along the Alpine Route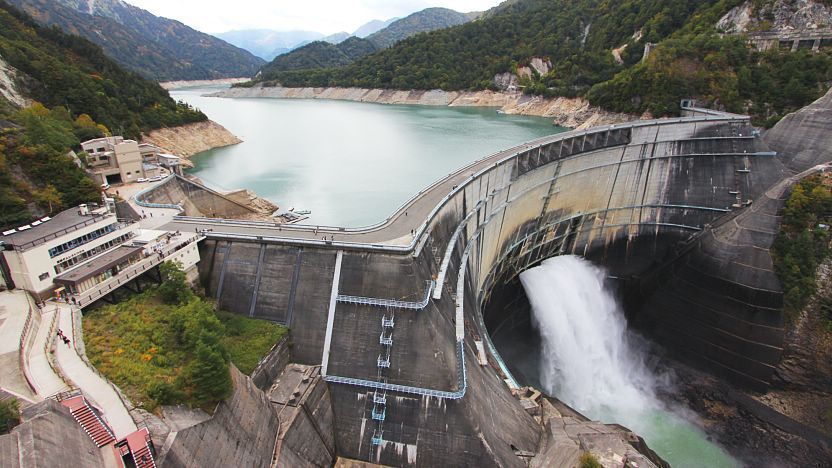 The Kurobe Dam (黒部ダム) is Japan's tallest dam at 186 meters. It was constructed over a seven year period and was completed in 1963. Many difficulties were encountered in the process, and over 170 people lost their lives to the project. The dam has since been supporting a hydropower plant in its supply of electricity to the Kansai Region. It is also a major attraction along the Tateyama Kurobe Alpine Route, especially when water gets discharged spectacularly through its gates daily from late June to mid October.
Kurobe Dam spans across Kurobe Lake in an arc, and it can be accessed via electric bus from the east or the cablecar from the west. Visitors walk over the dam to get between the bus and cablecar stations in about 10-15 minutes. At the eastern end of the dam there is a steep, long flight of stairs that leads up the concrete-covered mountain slope for an aerial view of the dam and its surroundings. It takes about 15 minutes to climb to the observation deck at the top, which is again connected by tunnels with the bus station.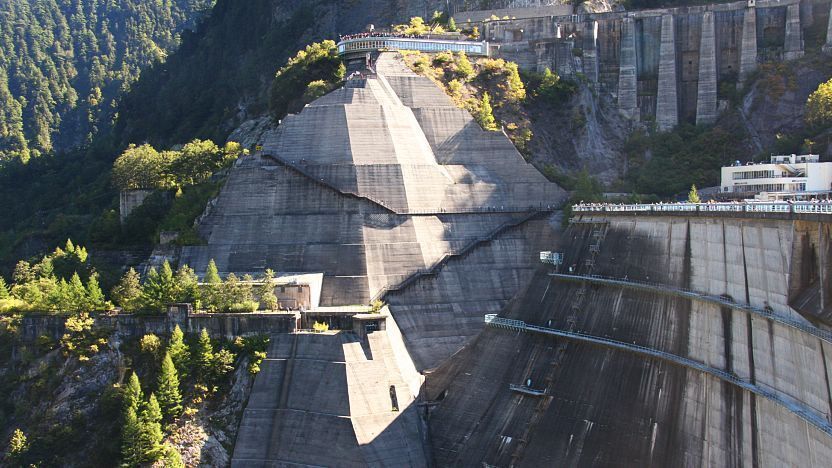 From early June to early November, visitors can also tour Kurobe Lake on sightseeing boats. The leisurely boat ride, touted to be that at the highest altitude in Japan, lasts about 30 minutes.
Not to be confused with the Kurobe Dam is the Kurobe Gorge Railway, a railway line many kilometers further down the valley from the dam. The railway was originally built to aid the construction of Kurobe Dam, but today it is used mainly for tourism purposes and does not provide a connection to the dam. Instead, the railway is accessed from the Sea of Japan coast. It is theoretically possible to hike along the gorge between the dam and the railway, but it would be an arduous 2-3 day trek.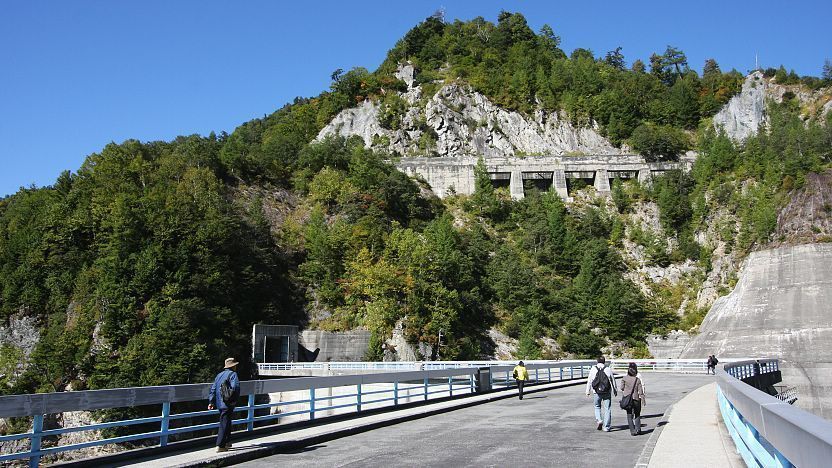 Questions? Ask in our forum.