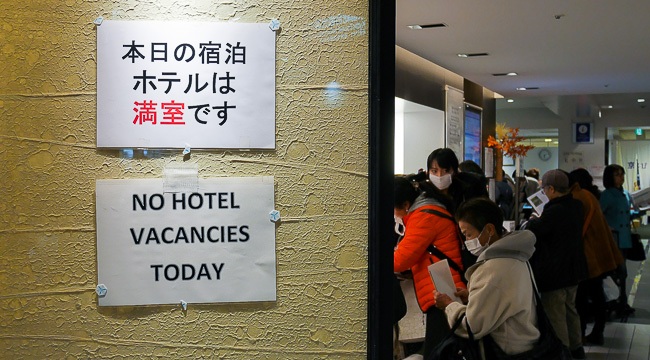 Having troubles finding a room in Kyoto?
Everything is booked out or too expensive?
April and November are high season in Kyoto, and despite the accompanying increased rates, many of the city's hotels book out weeks in advance with tourists on the hunt for cherry blossoms or autumn colors. As a result, many travelers end up with limited options and often resort to frantically searching booking websites only to find that everything seems to be sold out. If this describes you, then hopefully the following tips can help you find a room during this busy time.
Tip 1 - Make sure to use a good booking website
Not all booking websites are created equal when it comes to Japan, and some have more extensive catalogs to choose from than others. We recommend the following:
International sites with large databases:
Domestic companies with some listings not found on the international sites:
Japanese language sites with additional listings that are not available in English: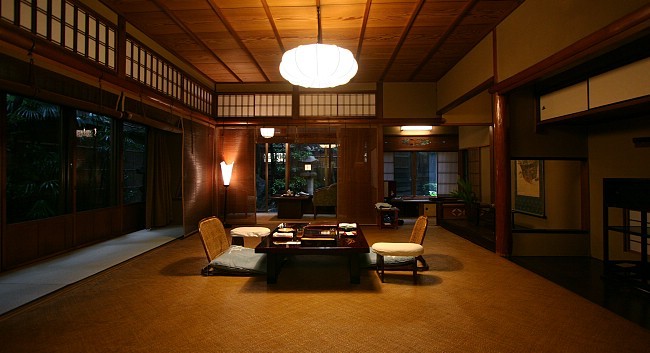 Tip 2 - Avoid Saturdays
Saturdays, days before national holidays and to a lesser extent Fridays are the busiest days during the season, and are usually the first to book out. As a result, your best chance to get a booking is to select a time period that does not include a Saturday in it. As a side benefit, avoiding Saturdays will also help you evade the largest crowds.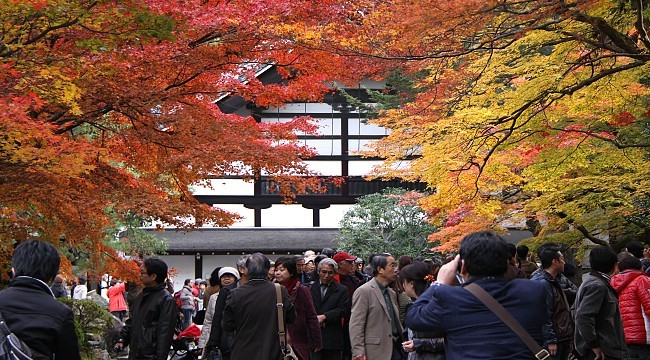 Tip 3 - Book as part of a package
One reason why hotel vacancies get scarce in Kyoto is that tour companies reserve large blocks of hotel rooms to bundle them with transportation or admission tickets into tour packages. Japanican, for example, offers hotel rooms as part of their Shinkansen Tour packages. While competitively priced, many of these tour packages are tied to train tickets and would not be ideal for Japan Rail Pass holders.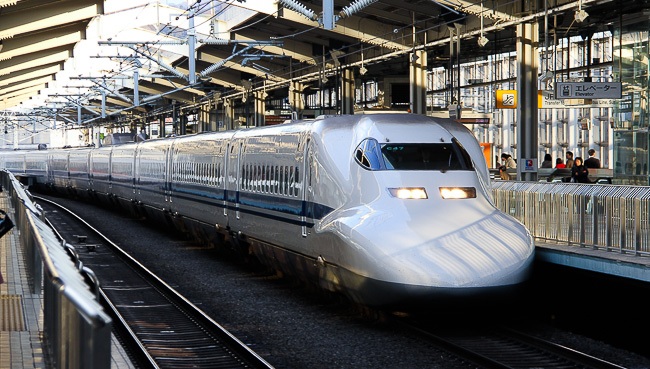 Tip 4 - Stay nearby
There are several cities that are close enough to Kyoto to make convenient bases from which to visit the city, yet do not suffer as drastic a shortage of hotels during the high seasons. Those with a Japan Rail Pass can further extend their range out a little farther to cities that are within a quick shinkansen ride from Kyoto.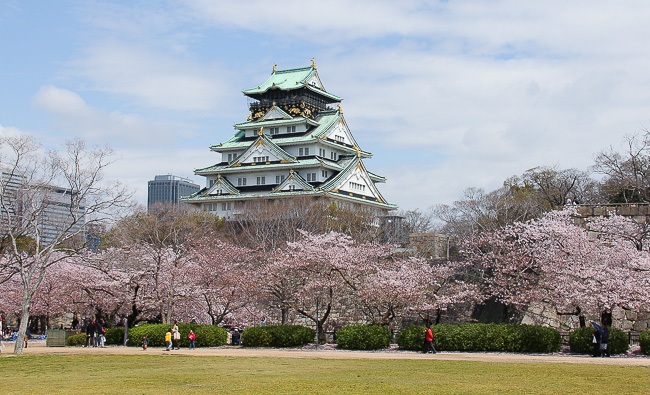 Tip 5 - Visit in a day trip
If all else fails, consider visiting Kyoto on a day trip instead. The Japan Rail Pass' all-you-can-ride privilege can even justify "long-distance commuting" into Kyoto on multiple days from most stations along the Tokaido or Sanyo Shinkansen. Alternatively, low budget travelers could consider visiting Kyoto in a day trip by using overnight buses, although these buses are also prone to book out, especially on Friday and Sunday evenings. Below are some cities from where Kyoto could be visited in a day trip: