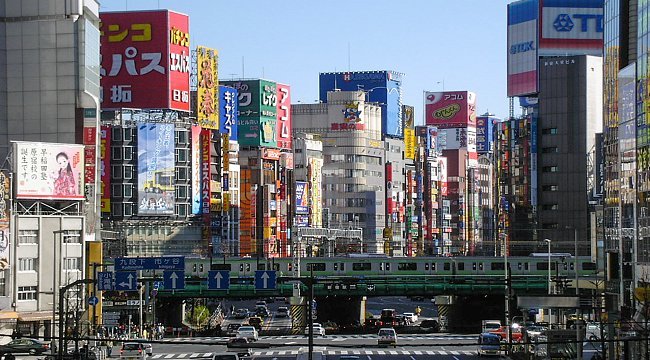 Japan has a reputation for its high living costs, especially Tokyo which annually makes it into the lists of the world's top ten most expensive cities. Like most major cities in the world, rent tends to make up a large chunk of living costs in Japan, followed by car ownership and transport. However, living in Japan is not always expensive and costs can be reigned in depending on where you are located, by choosing local products, and by living sensibly within your salary. Below is a rough guide with estimate monthly costs for a single person living in Japan.
Accommodation and utilities
Some of the world's most expensive land can be found in central Tokyo, which contributes to its reputation of being an expensive city. However, rent can vary from cheap tiny apartments of around 10 square meters to exorbitantly priced luxury apartments in prime districts. Outside of central Tokyo, housing costs are distinctly lower, especially in the suburbs, surrounding prefectures and in other regions and cities of Japan.
The nationwide average monthly rent, not including utilities, for a one room apartment (20-40 square meters) is between 50,000 and 70,000 yen. Rent for similarly sized apartments in central Tokyo and popular neighbourhoods nearby usually start from around 100,000 yen. Gaijin houses, on the other hand, are inexpensive and relatively hassle-free options to consider for those who want to stay in the city and prefer not to rent conventional apartments.
Not usually included in the rent are utilities, such as electricity, gas and water, except at some gaijin houses and monthly rentals like Leopalace. Electricity is usually the most expensive of the three followed by gas and water. The average cost for utilities for one person is just under 10,000 yen a month: about 4000 yen for electricity, 3000 yen for gas and 2000 yen for water. Gas water heaters and cooktops are common in most residences, though some modern homes may have induction cooktops instead.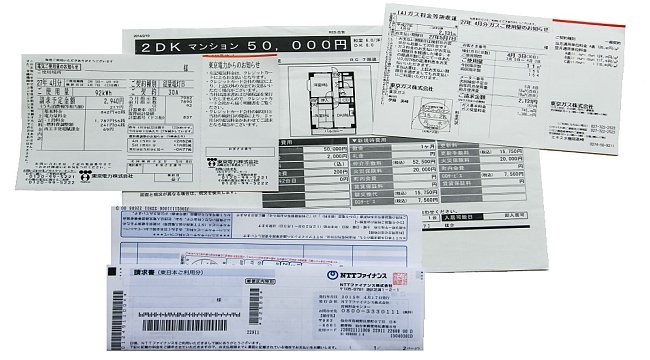 Connectivity
Mobile phones are readily available to those with a valid residence card and a Japanese bank account. Conventional subscription plans are available from around 6000 yen per month, while discount operators offer cheaper plans from around 2000 yen per month.
Residents who wish to have internet access at home should consider getting either a pocket wifi device (monthly fees from 2500 yen) or subscribing to broadband or fiber optic internet (monthly fees from 4000 yen). Otherwise, paid wifi-hotspots and manga cafes offer alternative options for internet access.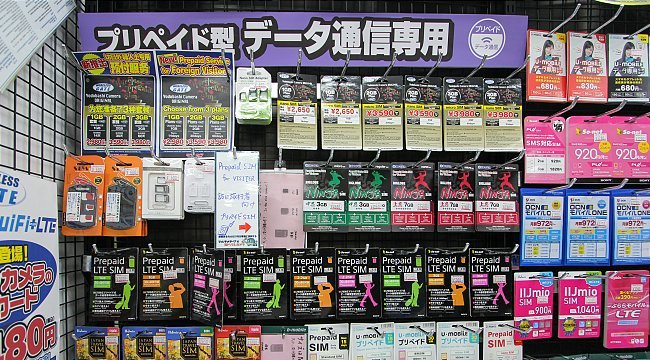 Household goods and services, and entertainment
Household white goods like refrigerators, washing machines and other appliances, as well as television sets, stereo sets, cameras and computers, are sold at large chain electronic stores like Yamada Denki, Yodobashi Camera and Bic Camera, home centers and second-hand outlets like Off House. Japanese chain hypermarkets like Aeon and Ito Yokado, and interior goods retailers like Nitori and Muji offer affordable furniture and household items, while international retailers like Ikea offer competitively priced foreign products. Online retailers like Amazon and Rakuten also sell a large variety of household products.
100 Yen Shops sell a large range of products including stationery and kitchen goods at 100 yen each (plus consumption tax) and can be very cost-efficient for those who want to set up their apartments cheaply.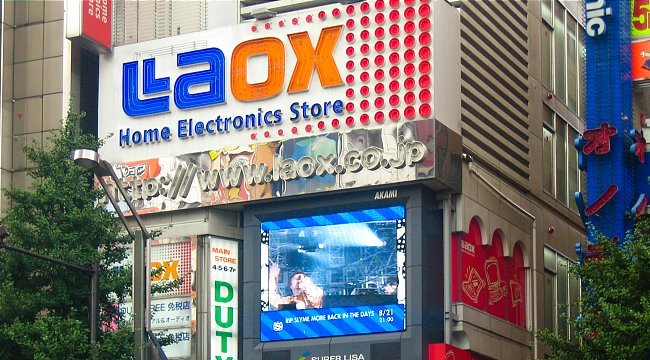 Services like haircuts in Japan can be an experience in itself as Japanese hair dressers are famous for their great service, with prices that start from 4000 yen for a cut. A hair cut usually includes a wash and blow dry and sometimes a quick head massage. But there are also places where you can get a quick haircut for around 1000 yen.
For entertainment, movie theaters (ticket prices range from 1000 to 2000 yen), karaoke establishments (hourly rates start from 200 yen) and game centers can be found in most cities. Theater performances as well as live concerts are held pretty much all year round. Major cities like Tokyo and Osaka tend to have a higher number of live performances by popular local and international performers. Ticket prices start from around 6000 yen depending on the seat.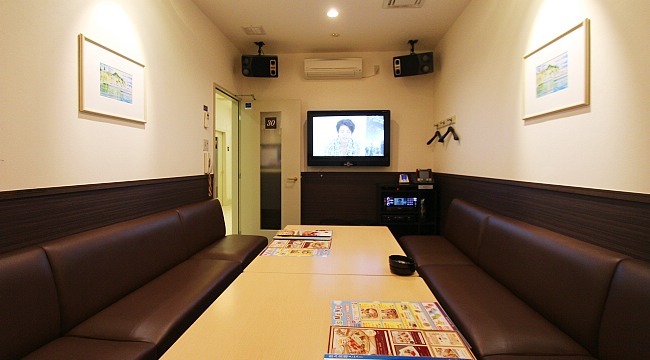 Groceries and eating out
Local supermarkets are relatively inexpensive if you stick to Japanese food like seasonal vegetables and seafood, soy bean products. Pre-cooked products can be purchased at discounted prices shortly before closing time in the evening. It may useful to shop around the supermarkets and grocery stores nearby to get an idea of average prices, quality, selection and discount days.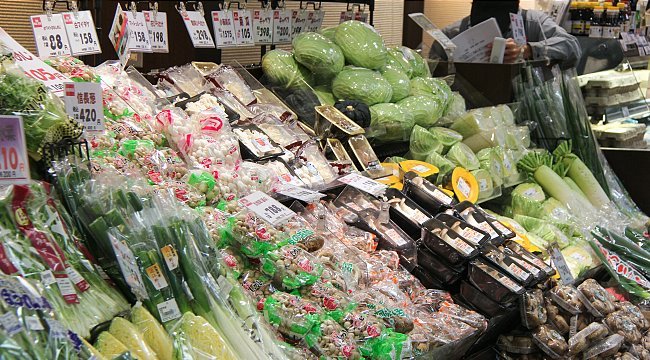 Cheap restaurants where you can have a full meal for between 500 and 1000 yen include noodles (ramen, soba and udon), donburi (for example, beef donburi), curry rice, bibimbap (Korean style donburi), hamburgers and many more types of dishes are available at such inexpensive restaurants. Look for them around and inside large train stations and in business areas.
A meal at a more average restaurant costs roughly between 1000 and 3000 yen, while there is no upper price limit when it comes to high-class restaurants such as ryotei. During lunch hours, many restaurants offer inexpensive teishoku (set menus) at around 1000 yen. Lunch boxes (bento), which are sold in convenience stores and department stores, train stations and at temporary stands in business areas are also a good deal.
Cafes, both artisanal and coffeehouse chains, can be found in most cities. A typical cup of coffee at a coffeehouse chain averages around 300 yen, while prices at boutique cafes tend to be slightly higher.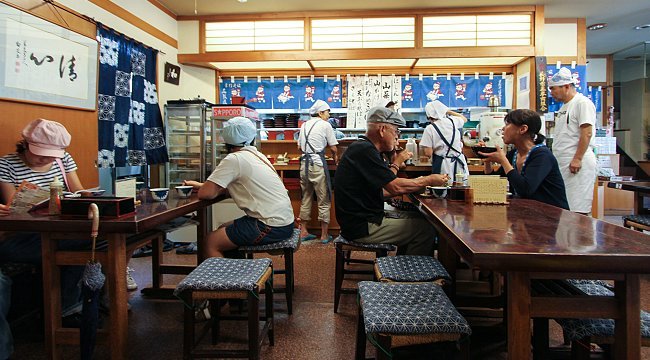 Shopping
Inexpensive clothes can be found at the clothing department of chain hypermarkets such as Ito Yokado or affordable basic clothing stores such as Uniqlo. Department stores and boutiques may offer more fashion forward styles but also tend to be more expensive. Note that Japanese sizing tends to run a little smaller compared to North American or European sizes, and tall or large sizes may be difficult to find.
Bookshops that carry English books and magazines are generally only found in the bigger bookshops in major cities. However, a number of websites offer a large selection of titles as well as international shipping.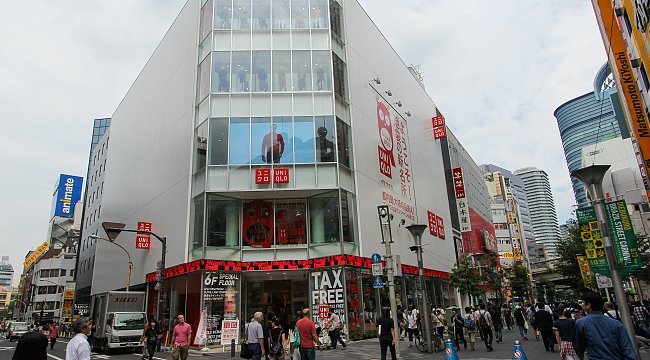 Commuting and transportation
Commuters can purchase train commuter passes for unlimited travel between their home and office/school for one or multiple months. Many Japanese companies pay part or all of their employees' train commuting expenses. While a large variety of other discount offers is available for train travel in Japan, residents in Japan cannot use many of the rail passes like the Japan Rail Pass. Discount rail passes available to foreigners living in Japan include the JR Tokyo Wide Pass and the JR Seishun 18 Kippu amongst a few others. Check out our Guide to Japanese train tickets for more details.
Cycling is a very cost-effective way of getting around especially if you live in the city. Bicycle parking can be found near most railway stations and shopping centers. Local buses in large cities like Tokyo and Osaka, are complementary to the train and subway networks, and may be the main means of public transportation in cities with less dense train networks like Kyoto or in the suburbs.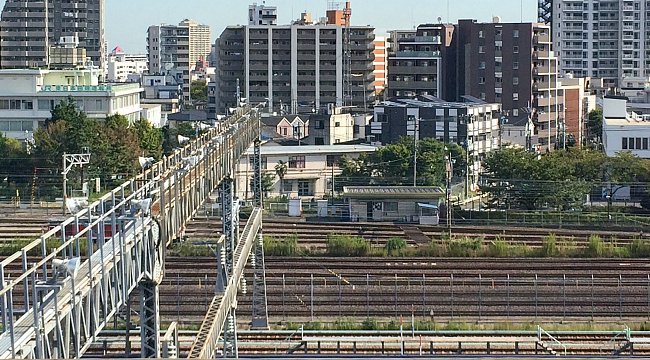 Taxis can be found in almost all cities near train stations and may be the only way of getting around once trains and buses stop operating around midnight. They can also be an economical option on shorter distances if traveling in groups of three or four people.
Owning a car in Japan is expensive due to the mandatory bi-annual inspections (shaken), mandatory insurance, an automobile tax and the fee for a parking space (in large cities). The cars themselves, however, are relatively inexpensive, with smaller new cars starting at under one million yen. The use of expressways is subject to tolls.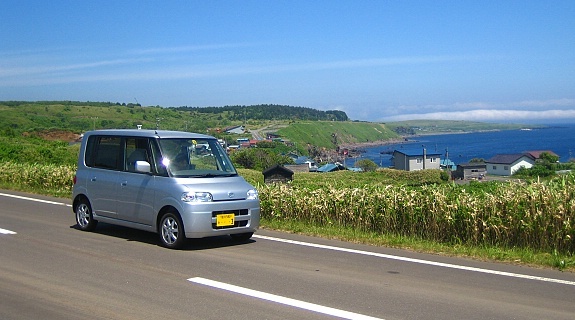 Questions? Ask in our forum.