Fujiko F. Fujio Museum
Museum about Doraemon and his creator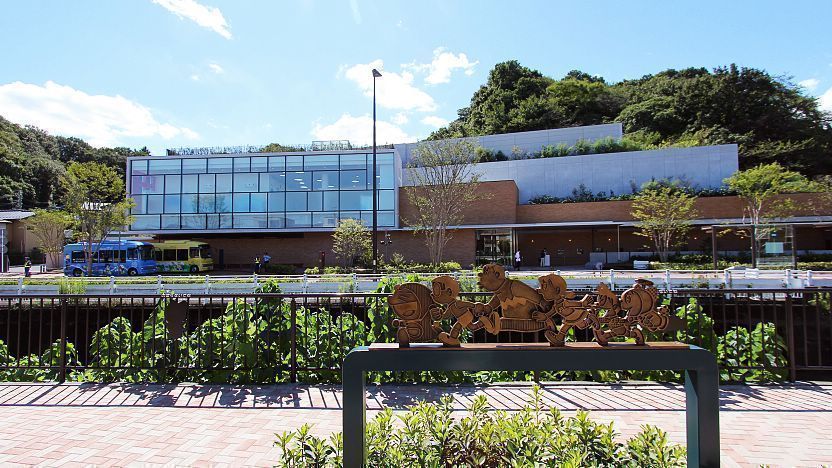 The Fujiko F. Fujio Museum (藤子・F・不二雄ミュージアム), also informally known as the Doraemon Museum, is a fanciful art museum found in the suburbs of Kawasaki. It is based on the work of Fujiko F. Fujio (nom de plume of manga artist Fujimoto Hiroshi) who is the creator of Doraemon, an influential series about a robotic cat from the 22nd century who travels back in time to befriend a group of kids. The museum requires advance reservations.
Doraemon has been around for decades and remains extremely popular today. So although the museum is aimed at children, it also appeals to adults who grew up with the series. While not large, it has a pretty extensive collection of Fujiko F. Fujio's work, including original artwork from Doraemon, 21-emon, Kaibutsukun, and several of Fujiko's other series. An excellent English audio guide is included with admission and has a lot of commentary on Fujiko's life and the various artwork on display.
The second, more hands-on half of the museum is aimed towards small children. It features a theater displaying an original short film, a manga reading room, and several activity and play rooms. A few life-size statues of Doraemon characters, that you can touch and take pictures with, are found outside around the museum grounds. There is also a cafe selling Doraemon themed dishes, and a well stocked gift shop with character goods from Doraemon and Fujiko's other series.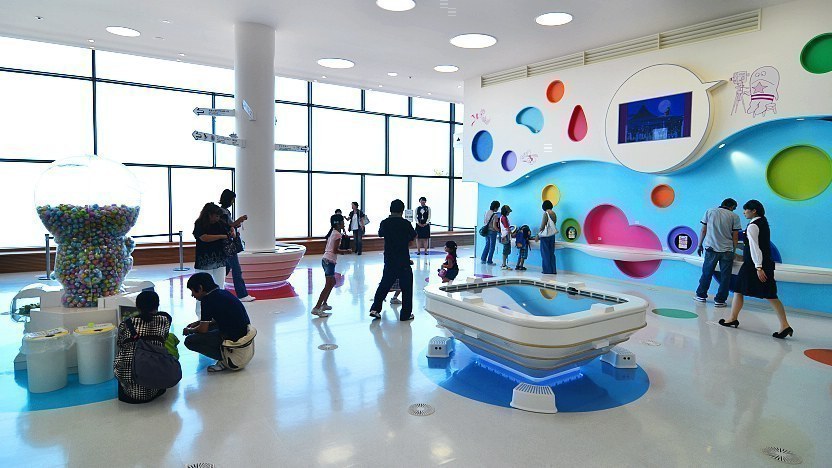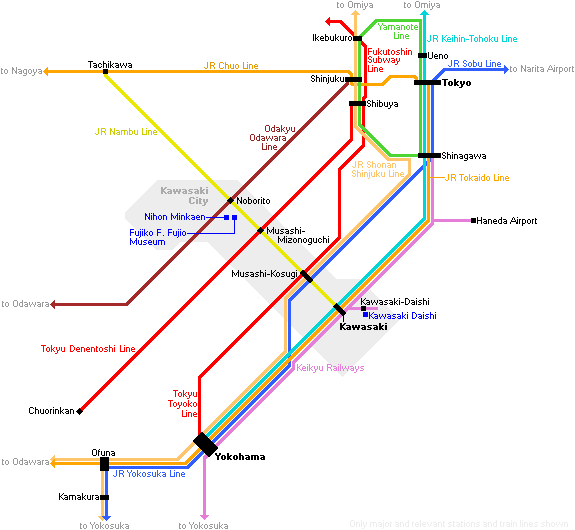 The Fujiko F. Fujio Museum is most easily accessed from Noborito Station, which lies along both the Odakyu Odawara Line (20 minutes, 270 yen by express train from Shinjuku, frequent departures) and the JR Nambu Line (30 minutes, 320 yen from Kawasaki Station, frequent departures). A shuttle bus (10 minutes, 210 yen) operates every 10-15 minutes between the station and the museum.
Alternatively, the museum is about a 15 minute walk from either Mukogaoka Yuen Station on the Odakyu Odawara Line (20 minutes, 270 yen from Shinjuku) or Shukugawara Station on the JR Nambu Line (25 minutes, 320 yen from Kawasaki).
How to get to and around Kawasaki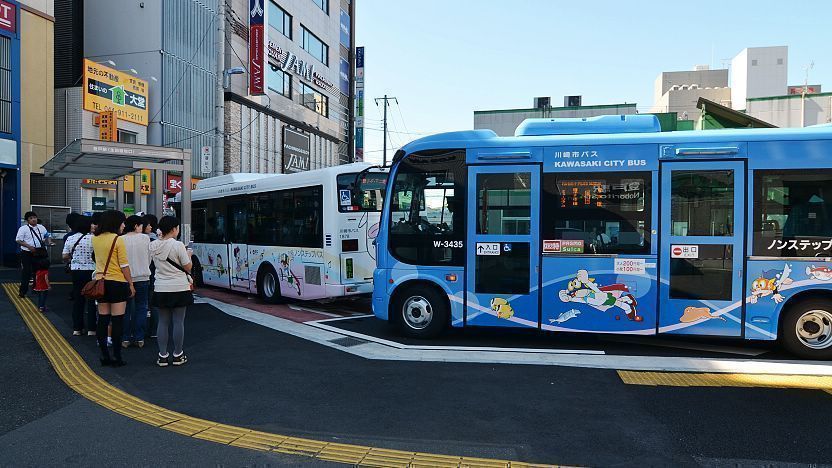 Hours
10:00 to 18:00 (advance reservations required)
Admission
1000 yen (adults), 700 yen (12-18), 500 yen (4-11), Free (under 4)
Tickets are not sold at the museum and must be purchased in advance:
Purchasing from within Japan
Tickets can be bought from Lawson convenience stores within Japan using their Loppi automatic ticket machines. Tickets go on sale one month in advance starting on the 30th of each month (i.e. tickets for March go on sale from January 30th). A specific entry date and time slot (10:00, 12:00, 14:00 or 16:00) must be selected when purchasing your ticket. While weekends and school holidays are popular and often sold out, weekday tickets are easier to get. Loppi machines are Japanese-language only; however, English instruction on how to purchase tickets are linked below.
Purchasing online
It is possible to purchase tickets online to be picked up at a Lawson convenience store in Japan. This service is only available in Japanese. See the links below for more information. Alternatively, tickets can be purchased through travel reservation websites, such as Klook, but cost considerably more than the regular admission fee of 1000 yen per person.
Questions? Ask in our forum.