Kawasaki Daishi Temple
Large, popular temple in central Kawasaki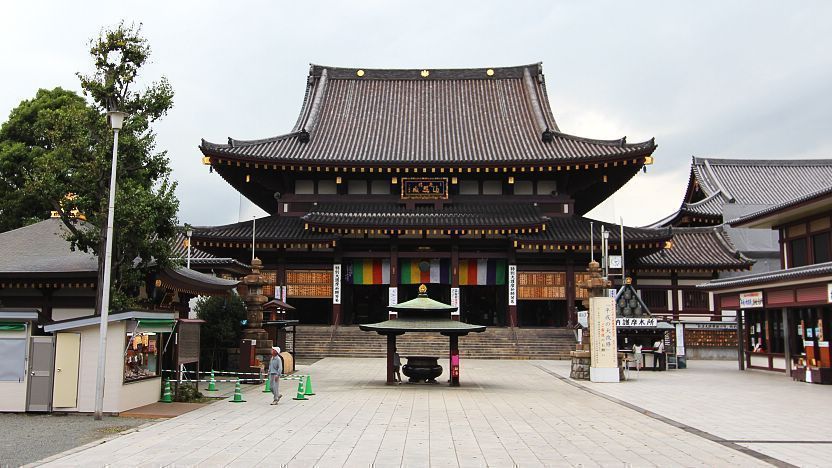 Kawasaki Daishi (ìè'åŽt) is a prominent temple in Kawasaki City. It was founded in 1128 toward the end of the Heian Period and is the headquarters of the Chizan School of Shingon Buddhism.
The temple's original structures were destroyed during the war, and its current buildings are modern reconstructions of Heian Period architecture. The main hall (Dai-Hondo), constructed of steel and concrete, was built in 1958 and houses a statue of Kobo Daishi, the founder of Japanese Shingon Buddhism. Several of the temple's other large structures, such as the main Dai-Sanmon Gate and an octagonal, five story pagoda, were built in the 1970s and 80s to commemorate various anniversaries.
A lively temple approach connects the gates of the temple to Kawasaki Daishi Station and is lined with restaurants and shops selling all kinds of souvenirs and colorful daruma dolls.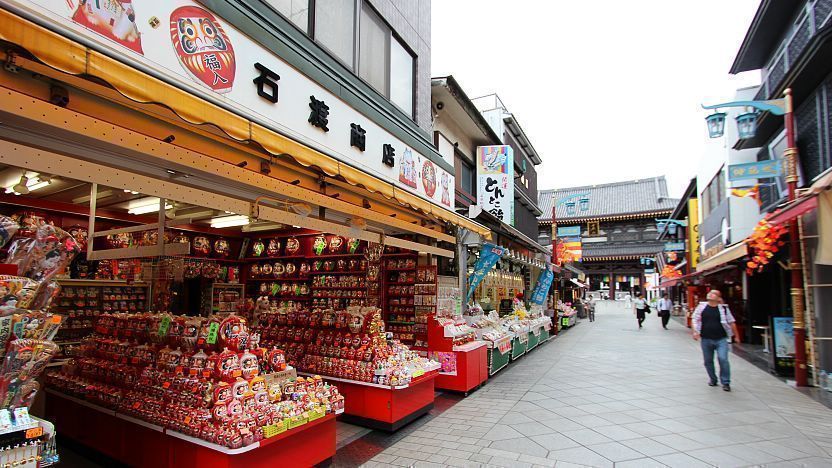 Kawasaki Daishi is located along the Keikyu Daishi Line, a short line that branches off the Keikyu Main Line at Keikyu Kawasaki Station (next to JR Kawasaki Station). The train ride between Keikyu Kawasaki and Kawasaki Daishi stations takes five minutes and cost 140 yen. There are frequent departures. From Kawasaki Daishi Station it is a further five minute walk to the temple.
How to get to and around Kawasaki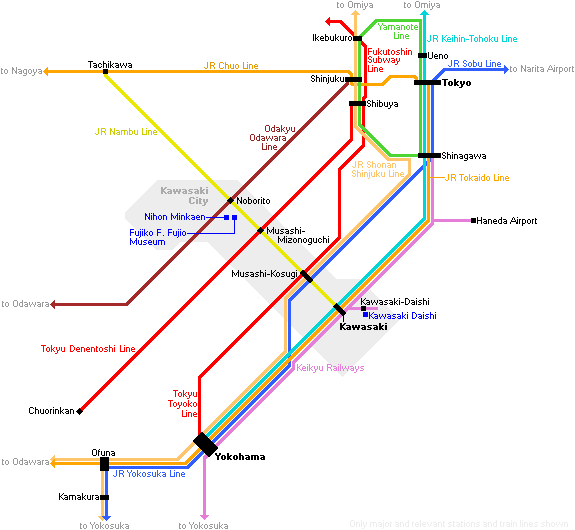 Hours
5:30 to 18:00 (April to September)
6:00 to 17:30 (October to March)
Questions? Ask in our forum.