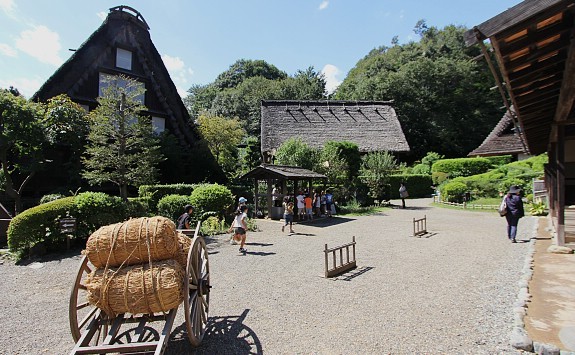 The Nihon Minkaen (日本民家園) is an open-air museum in the suburbs of Kawasaki City. The museum is home to 25 preserved buildings from the Edo Period (1603-1867) which were relocated to Kawasaki from all over Japan. They include traditional farmhouses, such as a gasshozukuri farmhouse from the Shirakawago area, samurai houses, merchant houses, houses from post towns, homes from fishing villages, a shrine and a kabuki stage.
Some of the homes house workshops where demonstrations of traditional handicrafts such as indigo dyeing, straw and bamboo craft making, and cloth weaving are held on Sundays. There are also daily indigo dyeing workshops where, for a small fee, you can dye your own handkerchief, bandana, or traditional shop curtain. A variety of other cultural events and festivals, such as rice cake pounding, folk storytelling, traditional carpentry demonstrations, and lion dances are held occasionally during the year.
The Nihon Minkaen also has a small folk museum with a healthy collection of tools and folk instruments from the Edo Period on display. A soba restaurant can also be found in one of the farmhouses.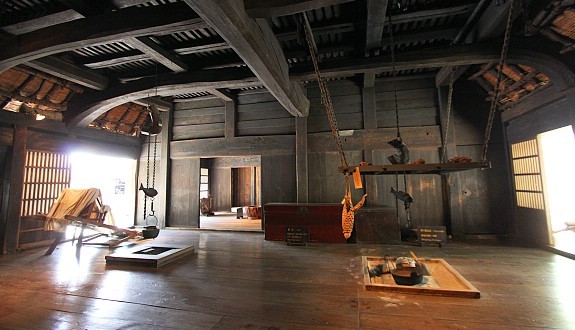 The Nihon Minkaen is a 15 minute walk from Mukogaoka Yuen Station on the Odakyu Odawara Line (20 minutes, 250 yen by express train from Shinjuku, frequent departures) or a 25 minute walk from Noborito Station on the JR Nambu Line (30 minutes, 310 yen from Kawasaki Station, frequent departures). It is also a 25 minute walk from the Fujiko F. Fujio Museum.
How to get to and around Kawasaki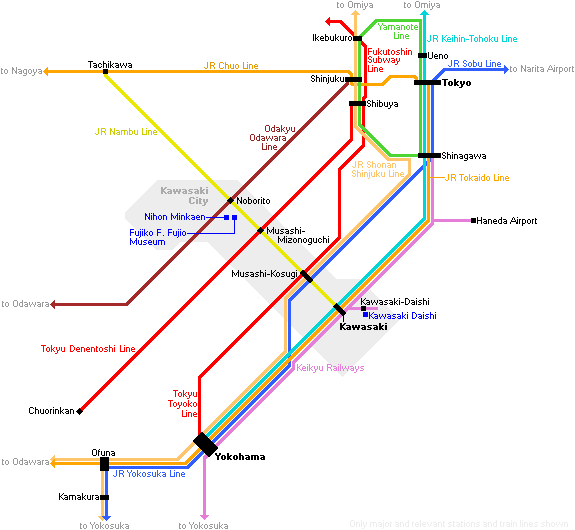 Hours
9:30 to 17:00 (until 16:30 from November to February), admission ends 30 minutes before closing
Closed
Mondays (or the following day if Monday is a
national holiday
); days following national holidays (except for Saturdays and Sundays); December 29 to January 3
External Links and Resources