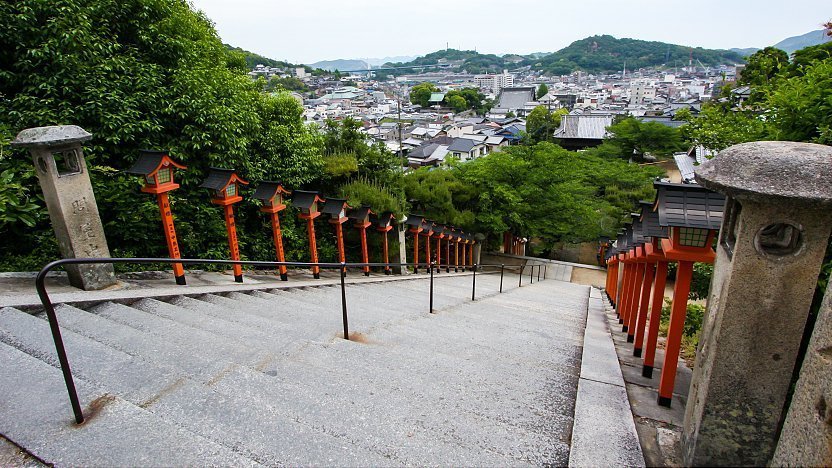 There are many more temples in Onomichi than a town of its small size would be expected to have. This density of temples has become one of Onomichi's main tourist attractions, and there is a designated walking route in the downtown area called the Temple Walk that connects 25 of them.
The Temple Walk route is about two and a half kilometers long, and can take anywhere from an hour to half a day depending on how much time is spent at each temple. A whole day can be spent if visitors also stop at the other attractions along the way.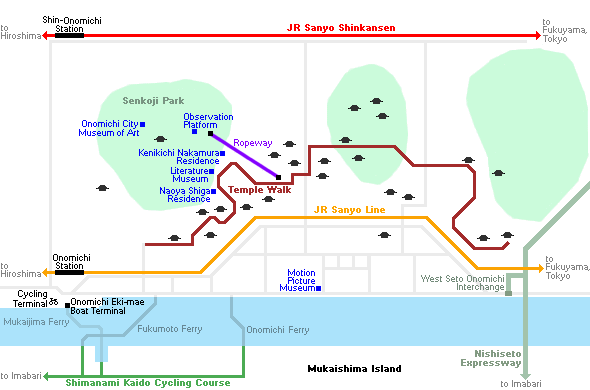 The temples of Onomichi are quite pleasant, even if none are breathtaking. Most of them are quite small, although there are a few that have multiple buildings, and a couple that have pagodas. The Temple Walk is marked quite well, but it should be noted that many of the temples can only be reached by diverting off the route a little bit.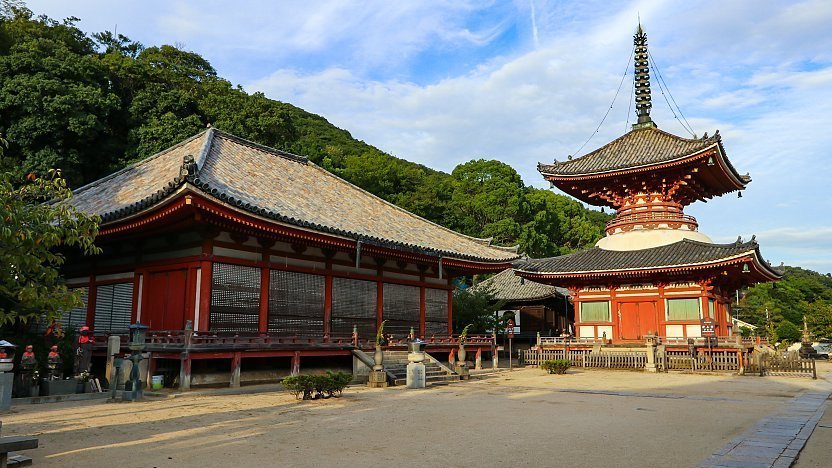 In addition to exposing visitors to the town's temples, the Temple Walk also leads through the narrow lanes of Onomichi's residential areas, passing by small shops, houses and schools. It also takes visitors up and down some of Onomichi's slopes, which afford attractive views onto the town below and the neighboring island.
Along the route, tourists will pass some sights related to Onomichi's artistic achievements, including a Literature Museum, the former residences of two prominent authors, and a "literature path" that is marked by rocks inscribed with poems. The Motion Picture Museum can also be reached as a diversion from the Temple Walk.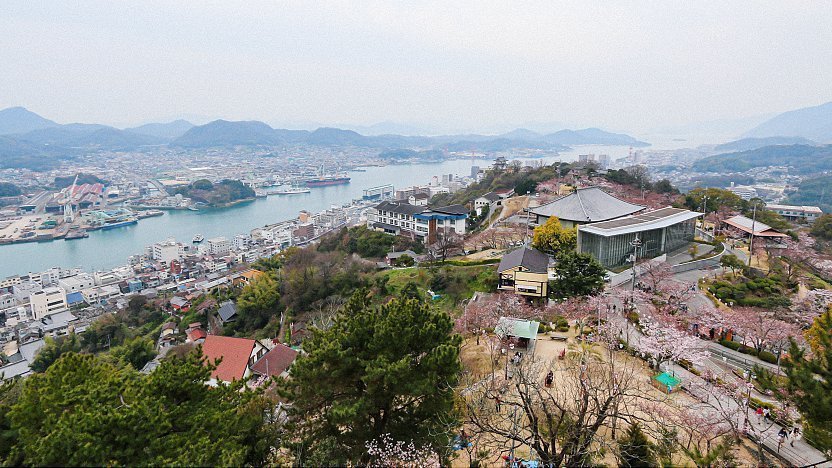 One of Onomichi's temples has given its name to a prominent public park, Senkoji Park, that is situated at the peak of a large hill. The park can be reached by foot, but there is also a ropeway available for visitors who would prefer not to walk up the slope. In addition to Senkoji Temple, the Onomichi City Art Museum can also be found within the park. The museum was designed by acclaimed Japanese architect Ando Tadao, and features temporary exhibitions, which vary widely in theme and period.
As one of the highest points in Onomichi, Senkoji Park affords some great views over the town. The best place to get a view is from the Senkoji Observation Platform, which is free to enter. The park is especially attractive during the cherry blossom season, which usually takes place in late March and early April, as it is considered one of Japan's 100 best cherry blossom spots.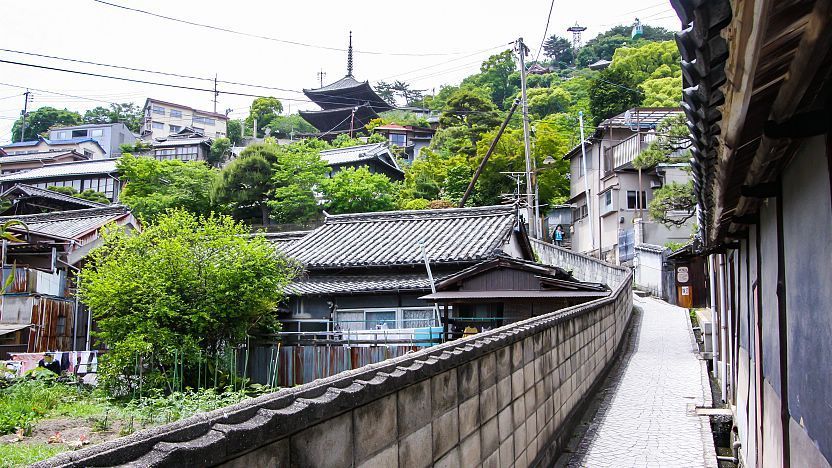 The Temple Walk begins just north of the first bridge that crosses over the train tracks east of Onomichi Station, about 200 meters away.
A taxi ride from Onomichi Station to the far end of the Temple Walk takes a couple minutes and costs around 800 yen. Taxis are readily available in front of Onomichi Station, but may difficult to catch from the opposite end of the Temple Walk.
How to get to and around Onomichi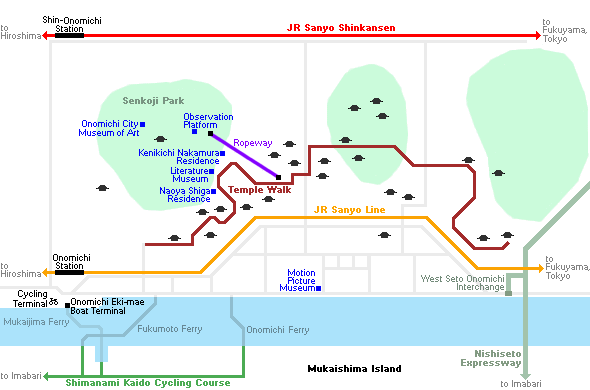 Literature Museum and author residences
Hours
10:00 to 16:00 (entry until 15:30)
Closed
Tuesdays (or following day if Tuesday is a
national holiday
)
December 28 to January 3
Admission
310 yen for all three buildings
Onomichi City Museum of Art
Hours
9:00 to 17:00 (entry until 16:30)
Admission
Varies according to exhibitions
Onomichi Motion Picture Museum
Hours
10:00 to 18:00 (entry until 17:30)
Questions? Ask in our forum.