Hirayama Ikuo Museum
Dedicated to the painter Hirayama Ikuo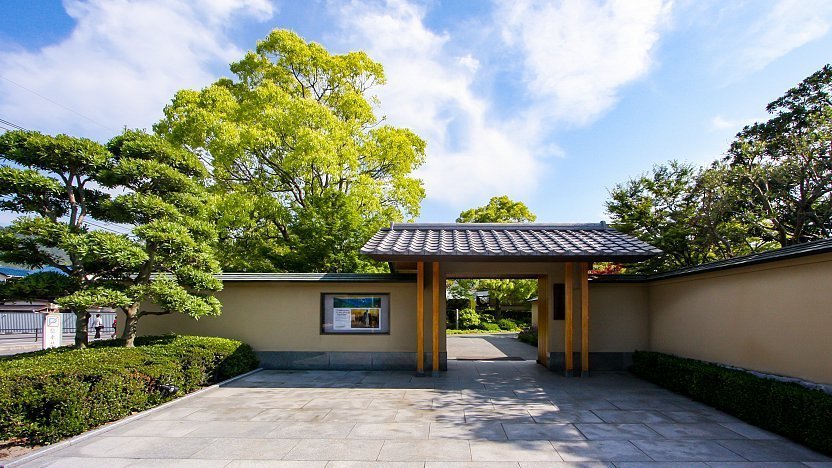 Hirayama Ikuo was one of Japan's most famous painters, working in the traditional Japanese Nihonga style. The Hirayama Ikuo Museum of Art (平山郁夫美術館, Hirayama Ikuo Bijutsukan) is located on Ikuchijima Island, where the artist was born in 1930. Hirayama passed away in 2009.
Many of the themes in Hirayama's work have persisted throughout his entire career. One is the concept of peace. Hirayama was a student in Hiroshima in 1945, and as such witnessed the destruction of the bomb and suffered from the effects of radiation. Another of his recurring themes was the cultural exchanges within the Orient, particularly the transmission of Buddhism to Japan.
The Hirayama Museum is quite modern and well kept. There are three spacious exhibition halls, a tea lounge, and a museum shop. A variety of Hirayama's work from throughout his career are kept as part of the museum's permanent collection, and there are also special exhibitions.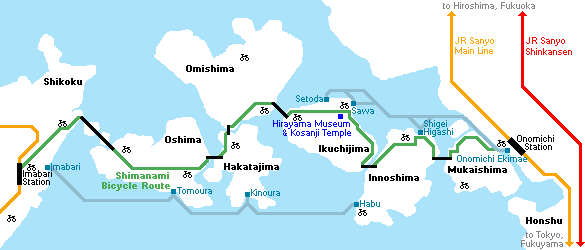 By bicycle
The museum is located along the Shimanami Kaido cycling route, about 30 kilometers from Onomichi.
By ferry
There is a ferry from Onomichi (Onomichi Ekimae Port in front of Onomichi Station) to Sawa Port or Setoda Port on Ikuchijima Island (40 minutes, 1300 yen one way, 500 yen for a bicycle, 8 boats per day). The museum is about a 15 minute walk away from either port.
By bus
There is a local bus from Onomichi Station bound for Setoda Port that stops in front of the museum along the way (1 hour, 1130 yen one way, one bus every 2-5 hours).
How to get to and around Onomichi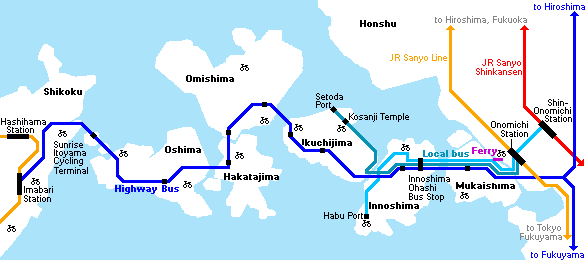 Hours
9:00 to 17:00 (entry until 16:30)
Closed
Irregular closing days between exhibitions
Questions? Ask in our forum.