Goshogake Onsen
Hot spring next to a volcanically active valley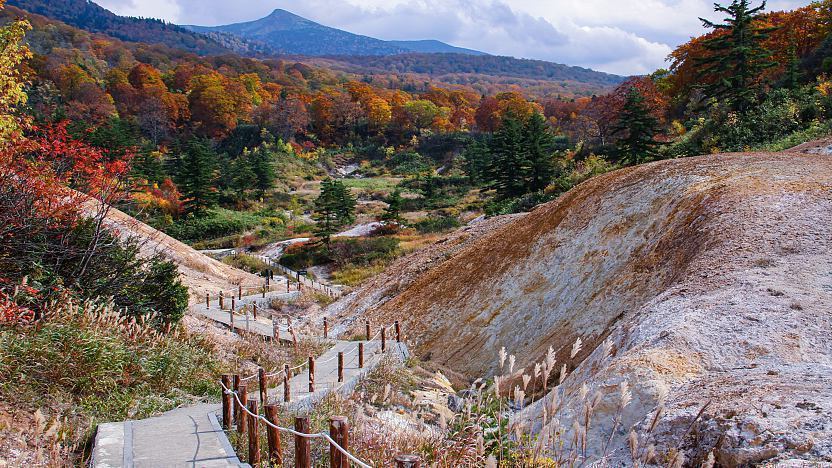 Goshogake Onsen (後生掛温泉, Goshōgake Onsen) is a hot spring on the slopes of Mount Hachimantai in Towada-Hachimantai National Park. There is just one ryokan with bathing facilities that can be used by staying guests, as well as by non-staying daytime visitors against a small admission fee.
Goshogake Onsen's bathing facilities are gender separated and feature multiple, attractive wooden indoor baths, steam boxes and an outdoor bath without views. There is also a corner where bathers can apply volcanic mud onto their skin. A foot bath is located outside and can be used free of charge.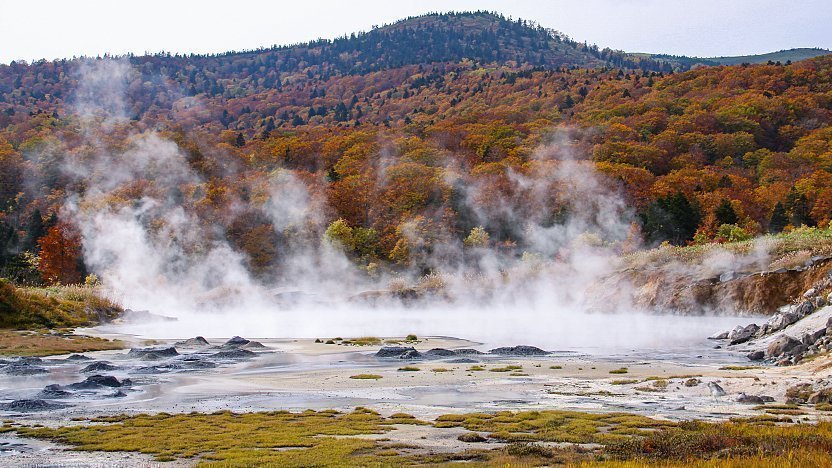 The valley behind the ryokan is volcanically active and can be viewed from a very attractive network of walking trails. A two kilometer long circular route takes you past all the major sights, including many bubbling mud ponds, hissing sulfur vents and hot water streams, as well as Oyunuma Pond, a large body of hot water and mud with numerous miniature mud volcanoes.
Further along the path, about a kilometer from the trailhead, visitors come across Japan's largest mud volcano, the Odoro Volcano. The volcano's blubbering cones stand only one to two meters tall, but the depth of the mud is as much as eight meters.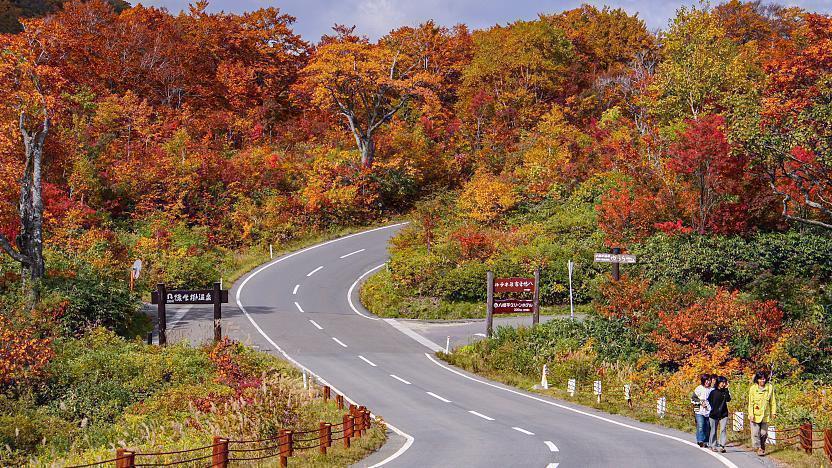 About 1.5 kilometers from Goshogake Onsen down the road lies the pretty Onuma Pond. A one kilometer long walking path leads around the pond and through the marshland and forest which border the pond. For more ambitious hikers there is a seven kilometer long trail that connects Goshogake Onsen with Tamagawa Onsen via Mount Yakeyama.
Across the street from Onuma Pond stands the Hachimantai Visitor Center with exhibits and information about the area. Onuma Pond and Goshogake Onsen are particularly attractive during the fall colors, which are usually at their best in early October.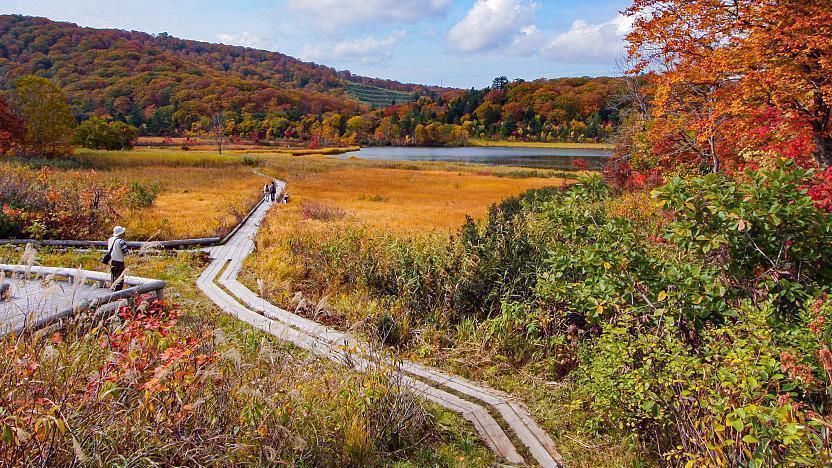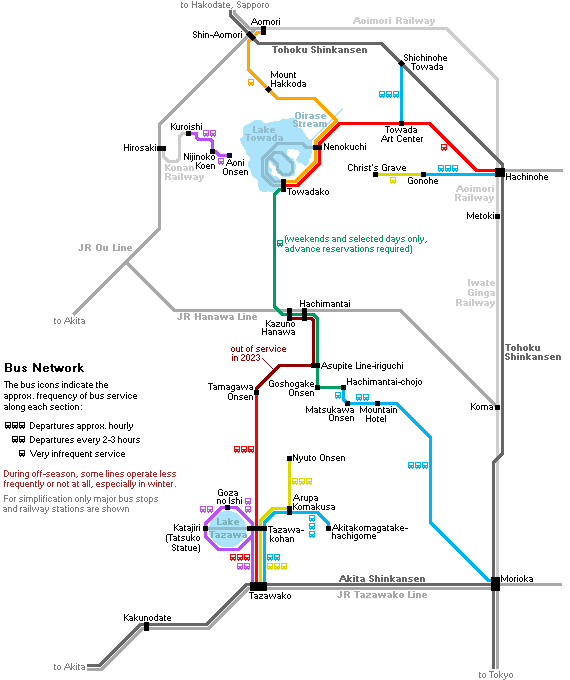 Goshogake Onsen can be reached by car from the south, north and east. During the winter, access is possible only from the north. Infrequent bus service is provided only on selected days outside of winter and requires advance reservations.
How to get to and around Hachimantai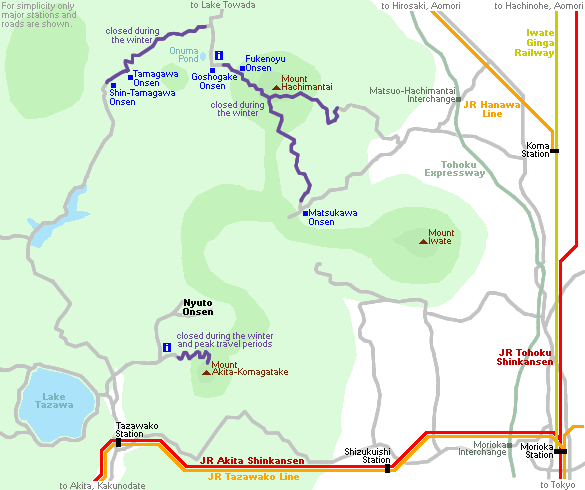 Goshogake Onsen Baths (non-staying visitors)
Hours
9:00 to 15:00 (entry until 14:30)
Questions? Ask in our forum.