Akita Komagatake: Beyond Peak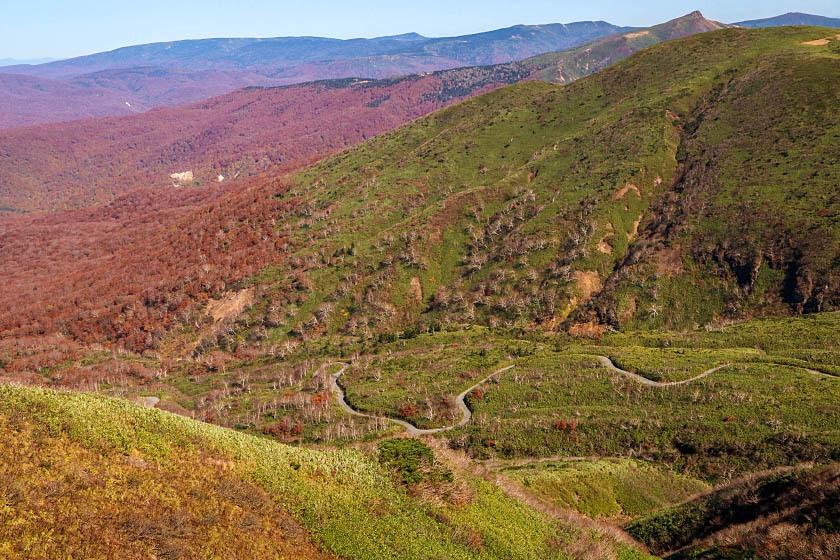 Continuing our autumn color reporting from Japan's northerly Tohoku Region, I made my way today to Akita Prefecture. While the season is still early and mostly green at lower elevations (as I discovered yesterday at Geibikei Gorge in Iwate Prefecture), higher mountains areas are now at their peak in many places.
My main destination today was Mt. Akita Komagatake which boasts the highest mountain peak in Akita Prefecture. Located next to the picturesque Lake Tazawako, this volcano's slopes and surrounding landscape become draped in autumn colors around mid October every year, making it a wonderful place to enjoy the season while hiking.
In addition to catching the colors, we also wanted to visit a spot made relatively more accessible using JR East's new JR East Welcome Rail Pass. Available to non-Japanese passport holders until February 28, 2021, this 12,000 yen pass allows for unlimited travel on the entire JR East service area for three consecutive days. Conveniently, Lake Tazawako's well-located shinkansen station falls within this area. Komagatake's 8th station trailhead is just a short bus ride away (on weekends and holidays; note buses do not run to Komagatake on weekdays or during the winter).
As today was a Wednesday, I opted to rent a car to get from Tazawako Station to the trailhead, and was greeted with vibrant peak autumn colors on the drive up the mountain. As I drove higher, however, Tohoku's colder temperatures beat me to the colors as I found them past their peak today high up on the mountain. Nonetheless, the views were still beautifully autumnal and appealing.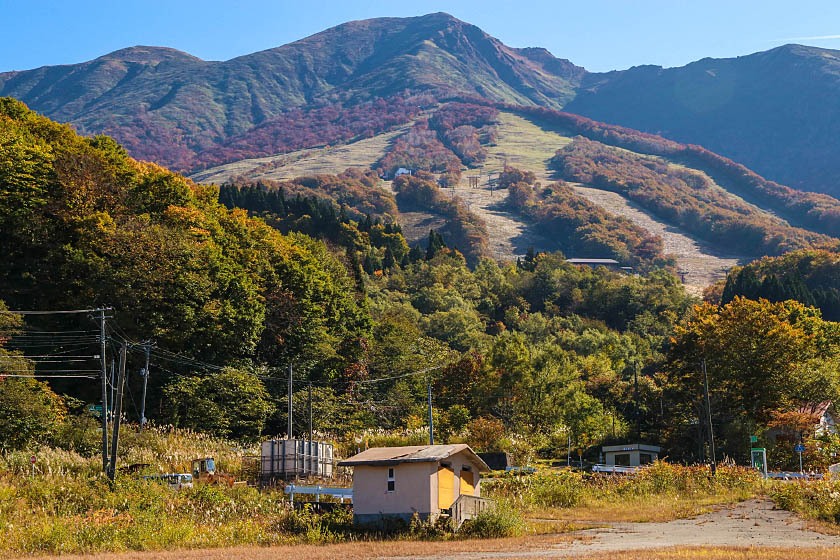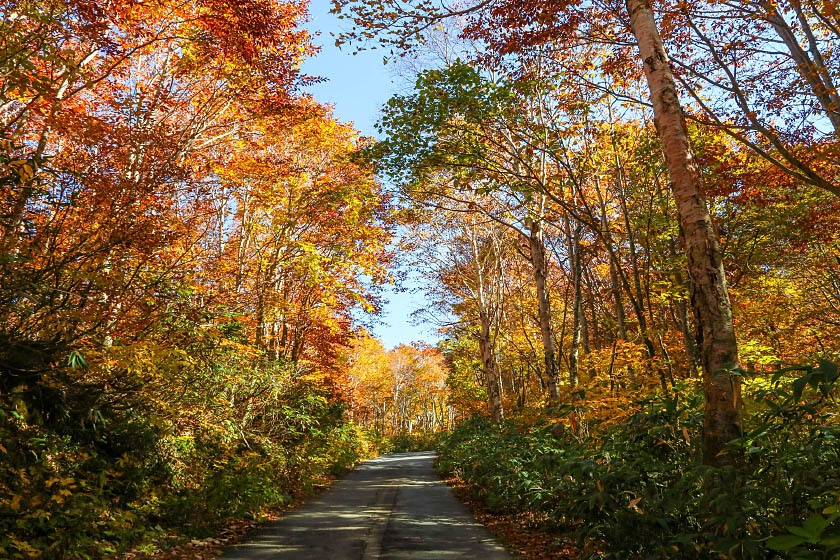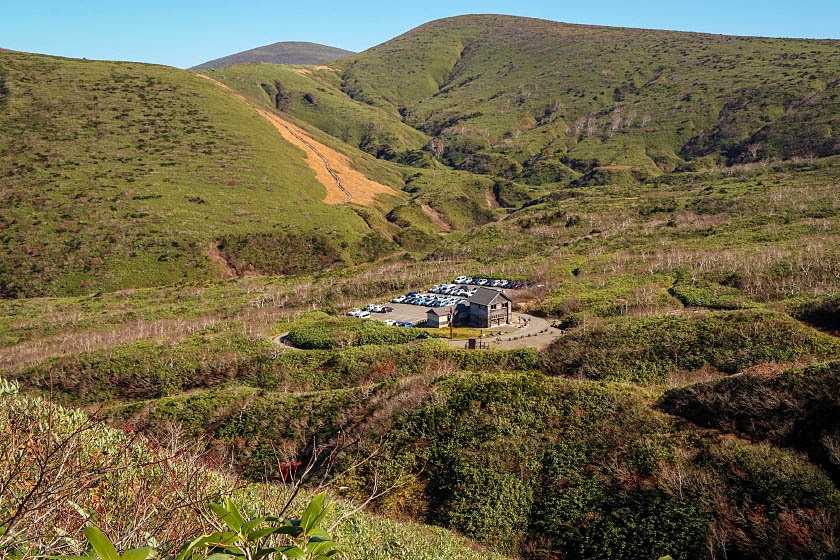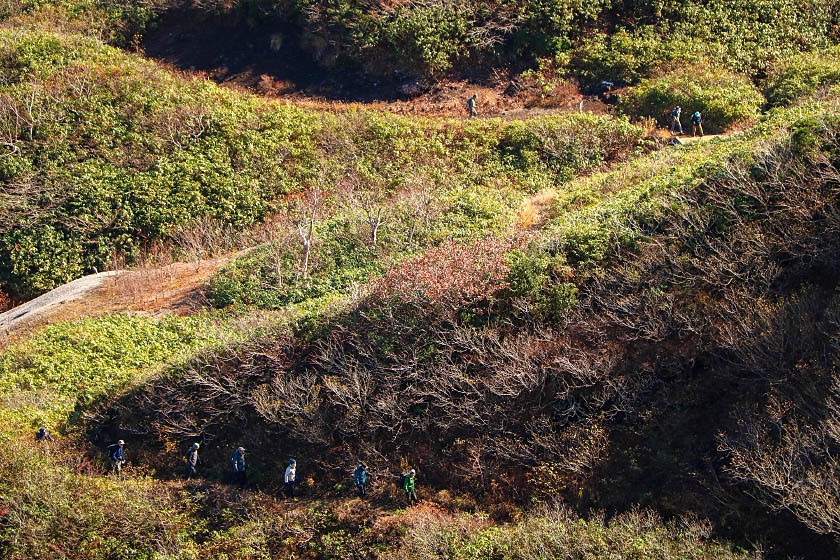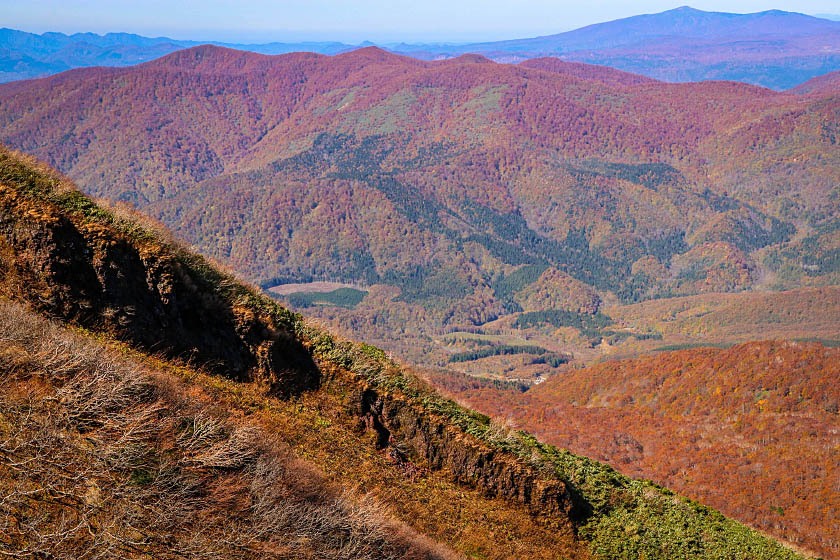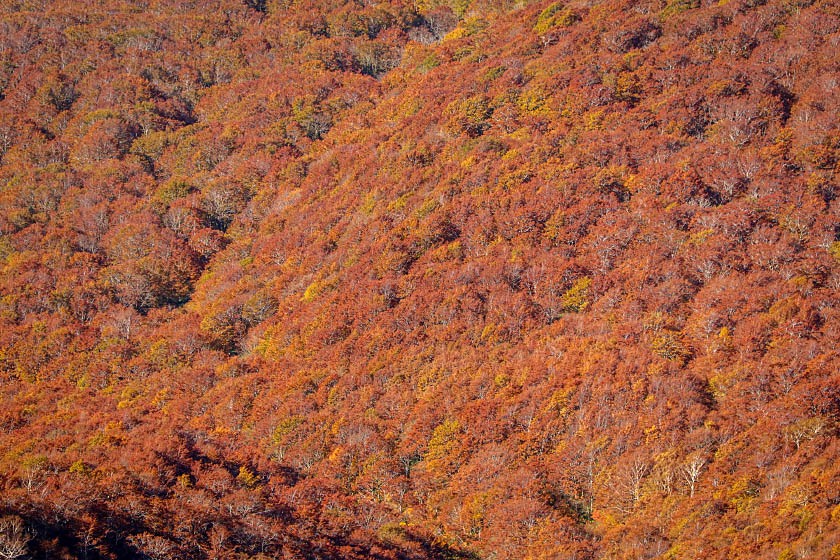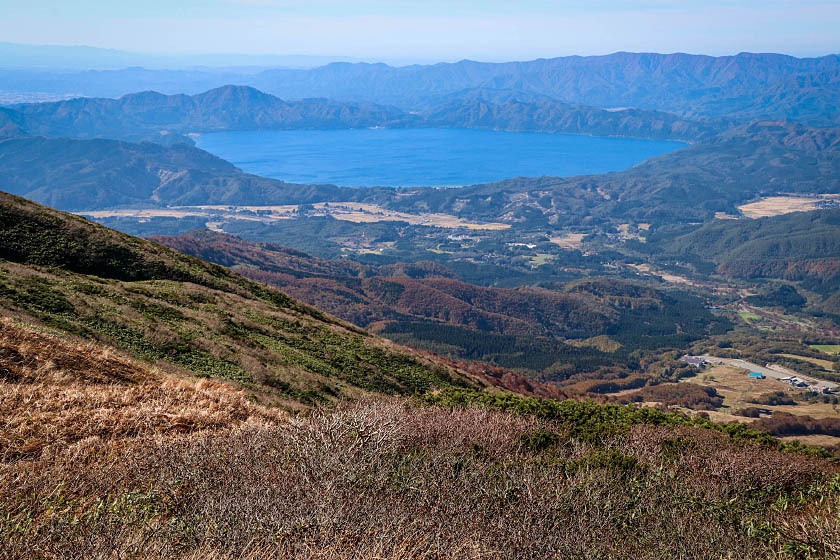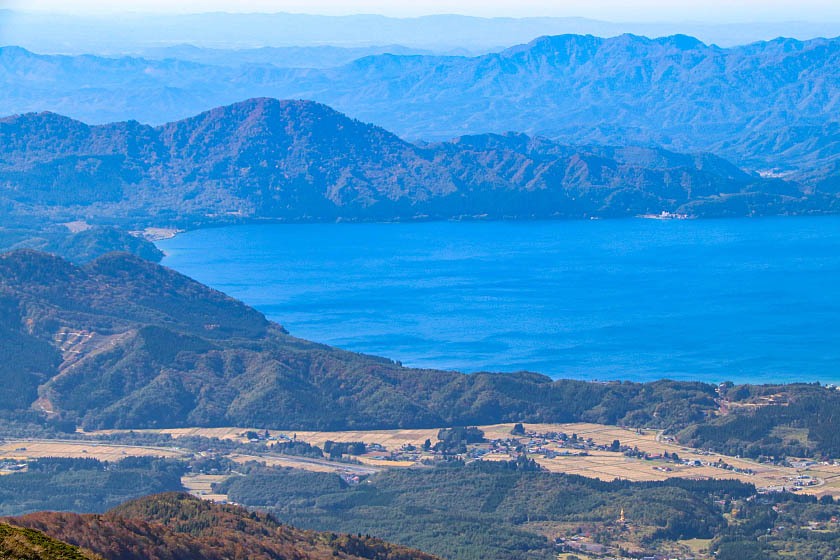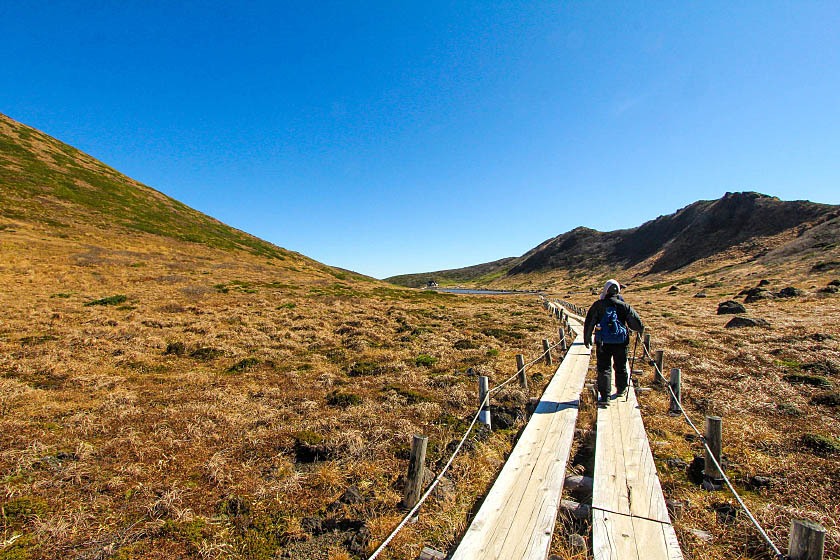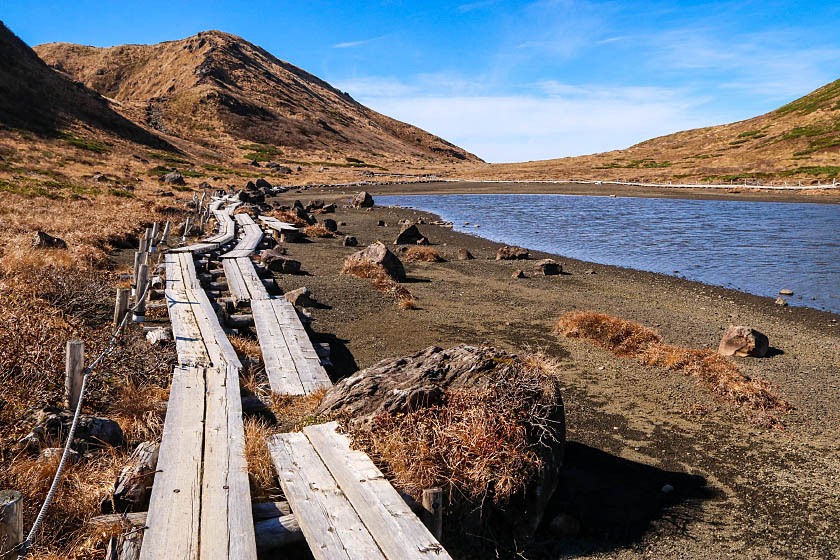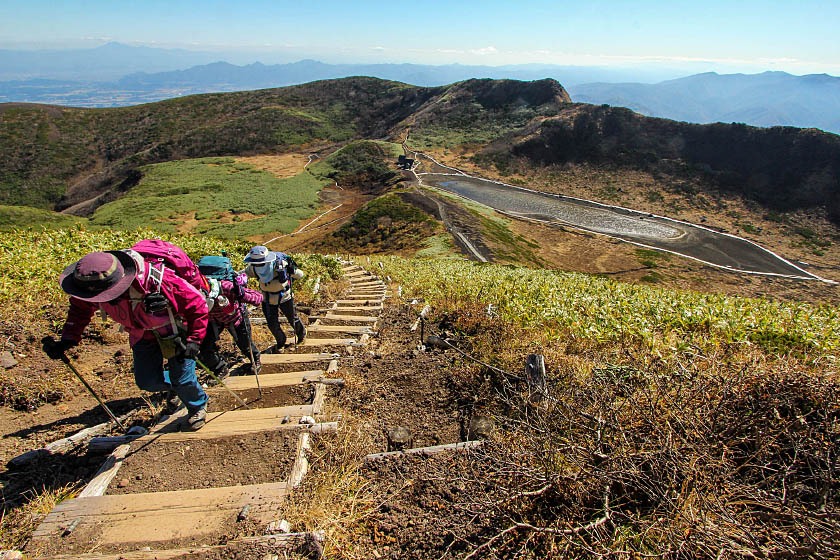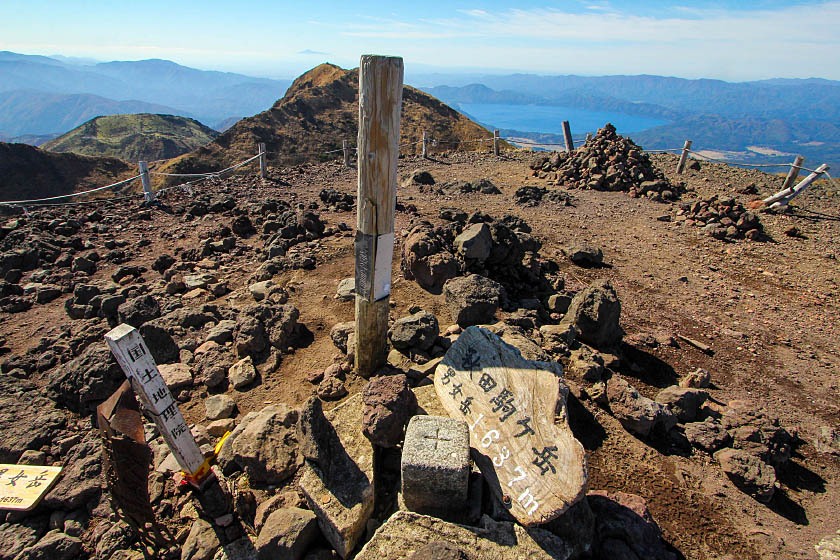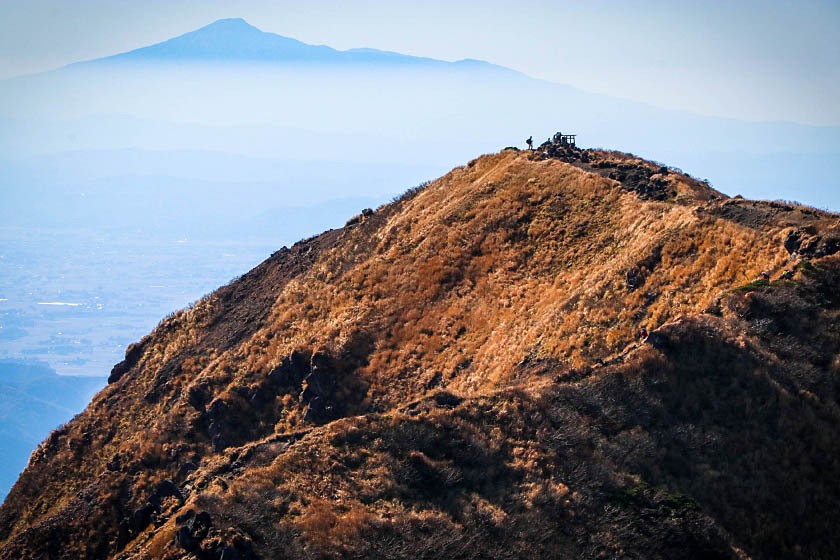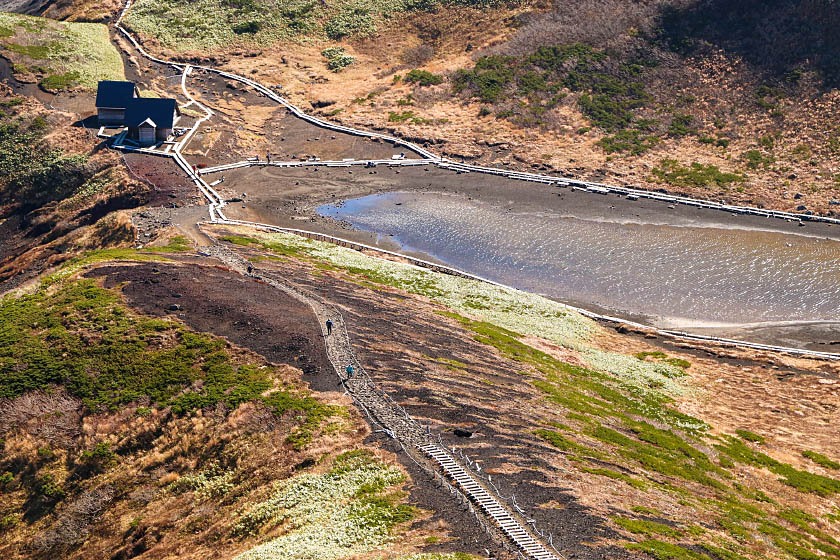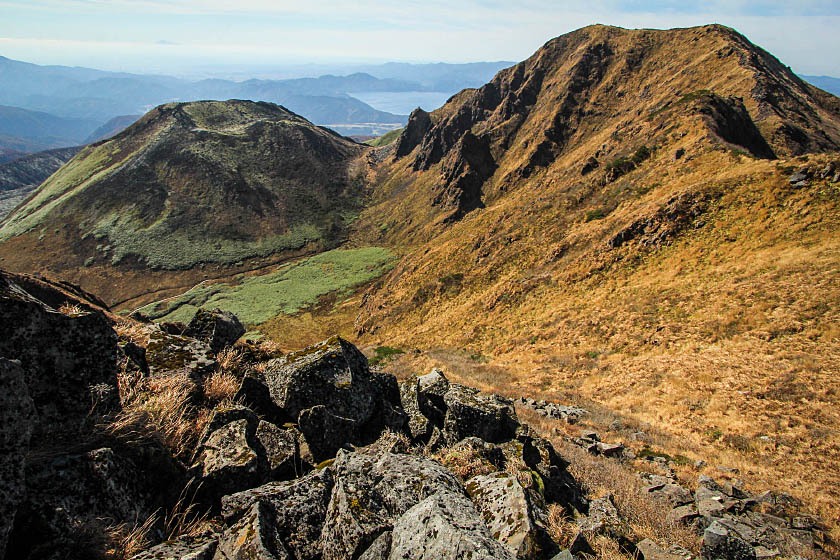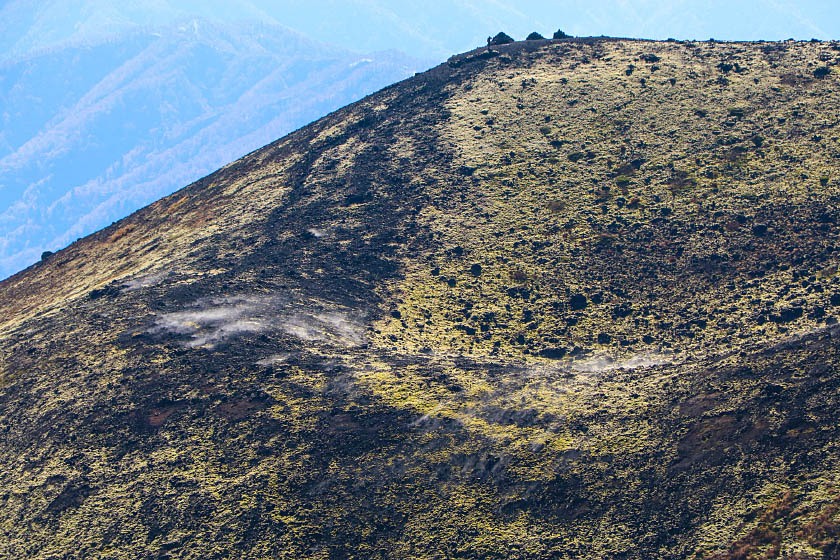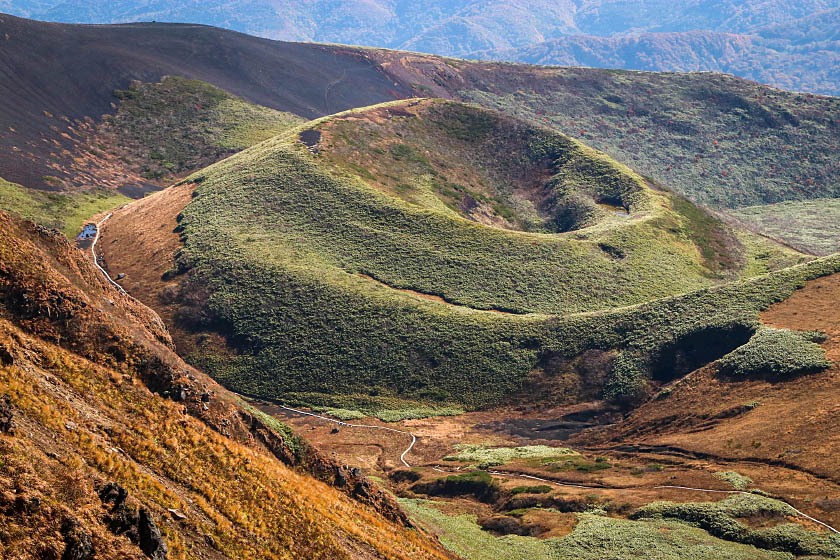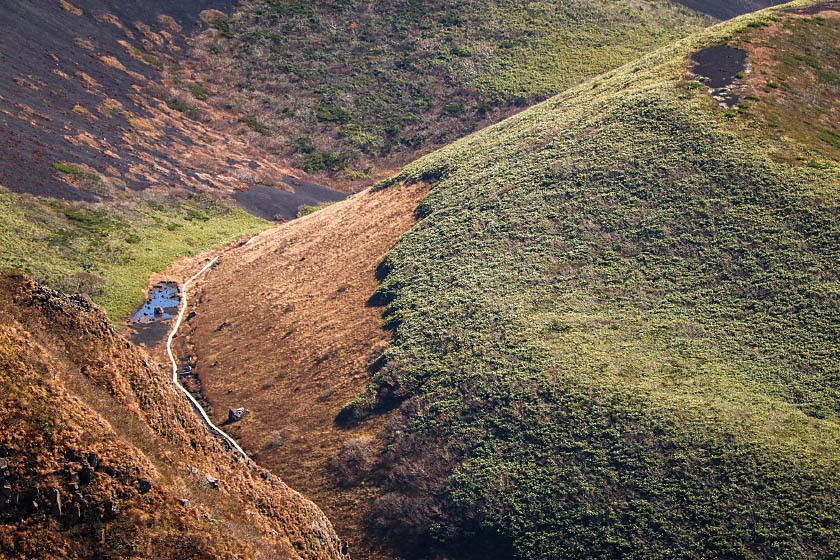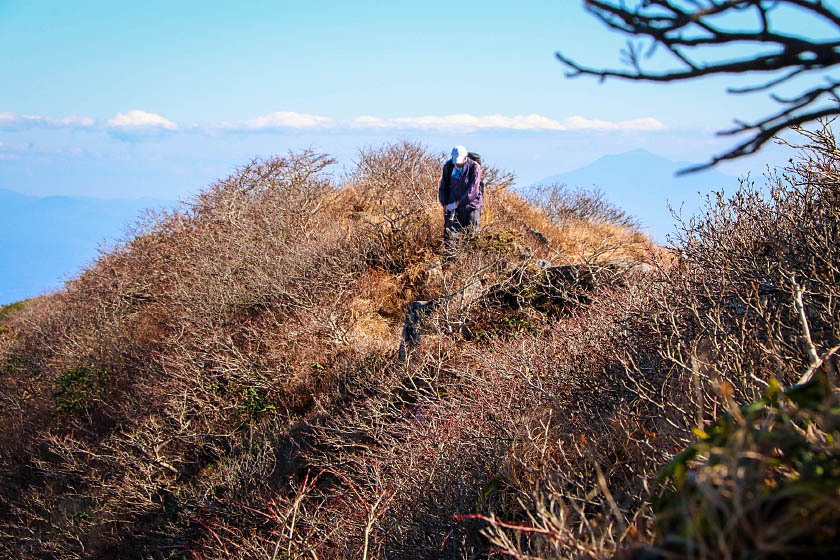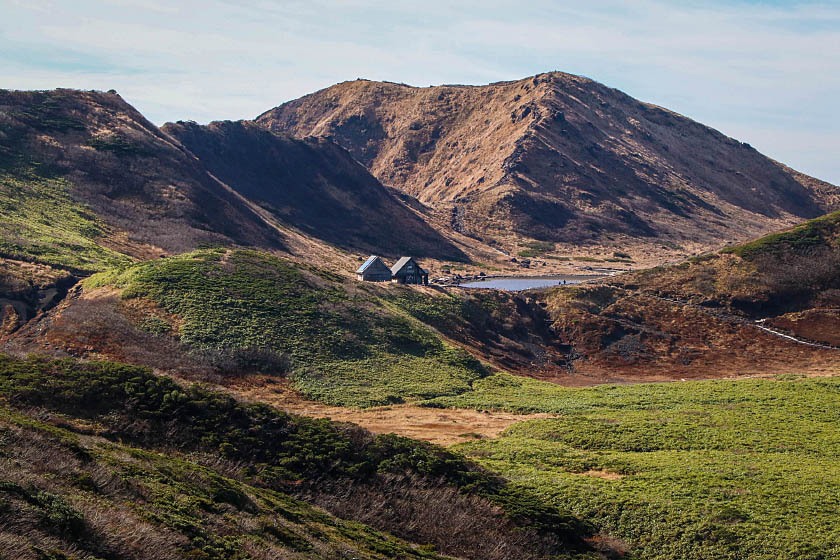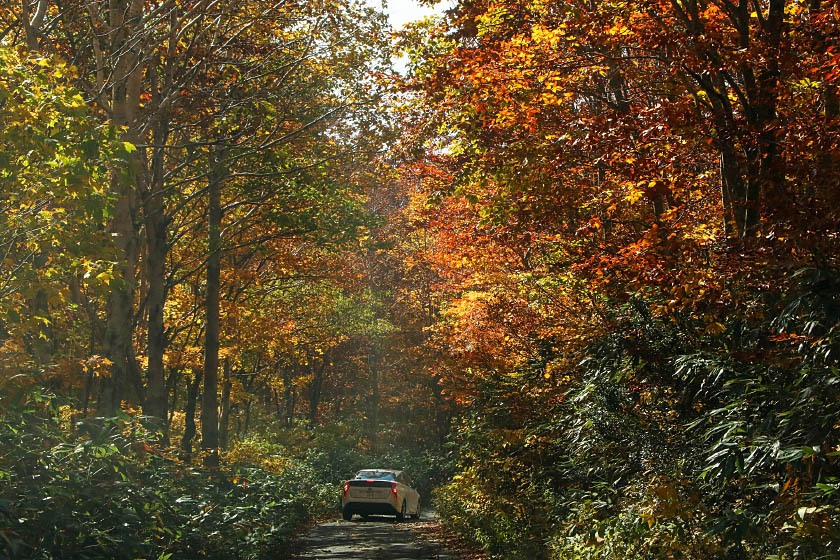 After finishing my hike and made my way back down into the much more colorful lower areas of the mountains, I decided I couldn't leave Akita without enjoying the leaves at their peak here.
Thankfully, Nyuto Onsen, one of the most atmospheric onsen resorts in the entire country, just so happens to be located about 15 minutes from Komagatake's 8th station trailhead by car (and is also easily accessible by bus from Tazawako Station). The onsen town also happens to sit right in the elevation range that was at peak autumn color today.
To make the most of the amazing colors here, I quickly stopped by Kuroyu Onsen, a wonderfully old ryokan with fantastic baths that look out onto the nearby painted hills. The colors in and around Nyuto Onsen should still be excellent through the coming weekend and possibly into next week.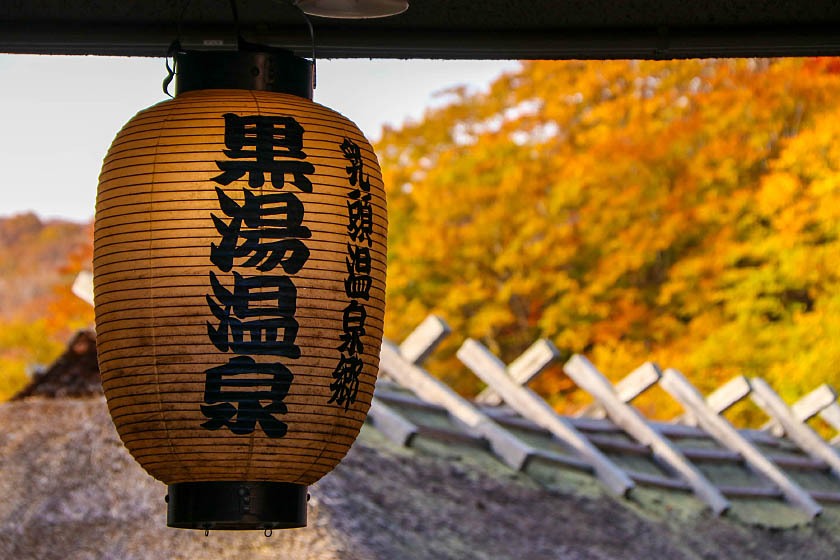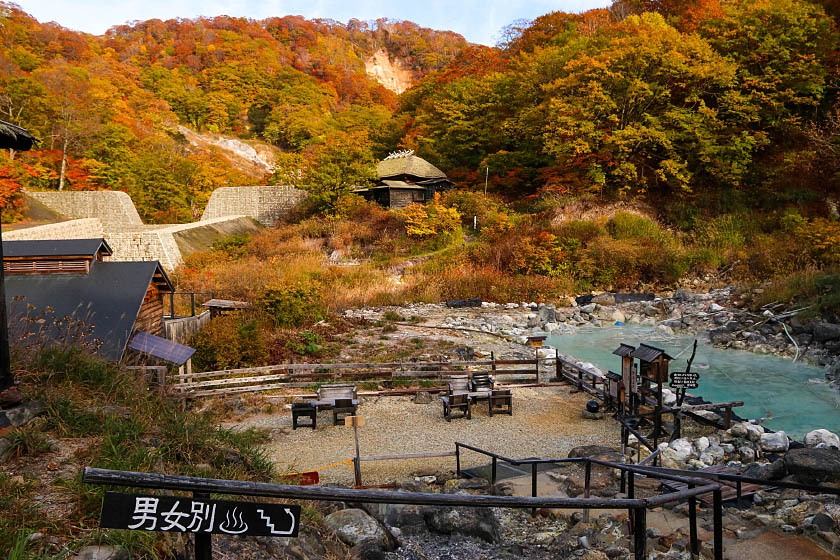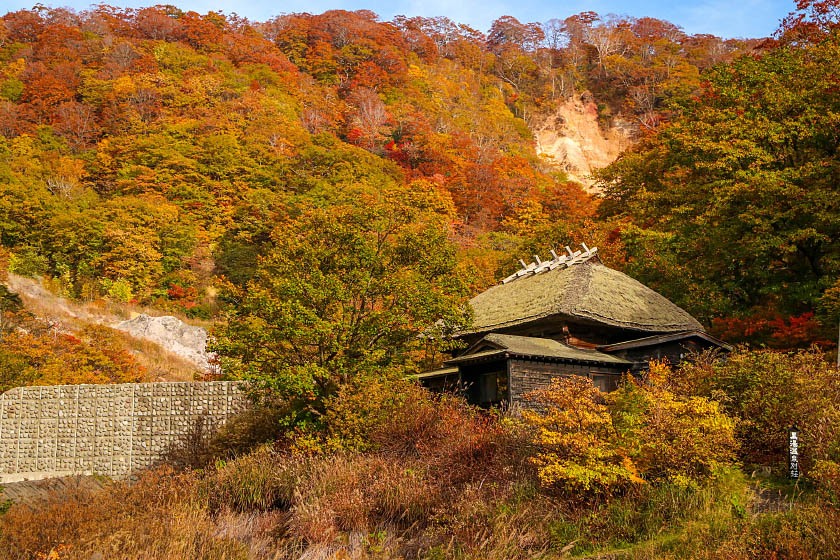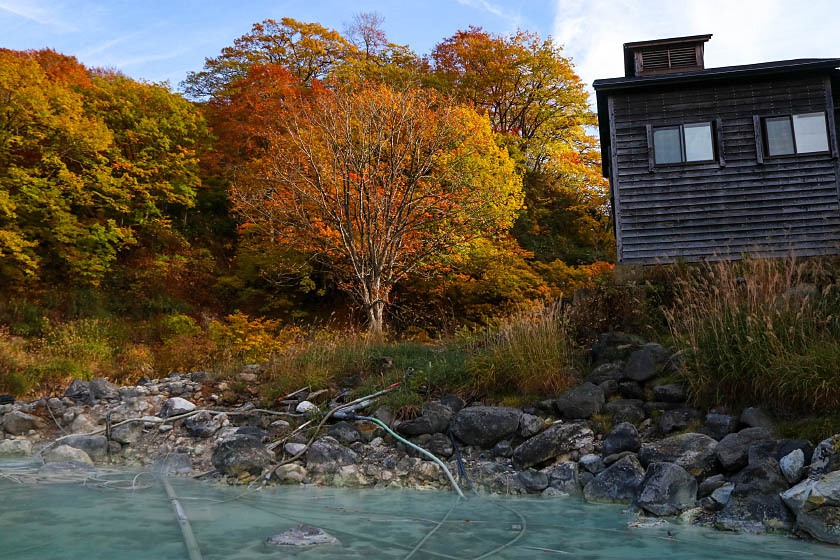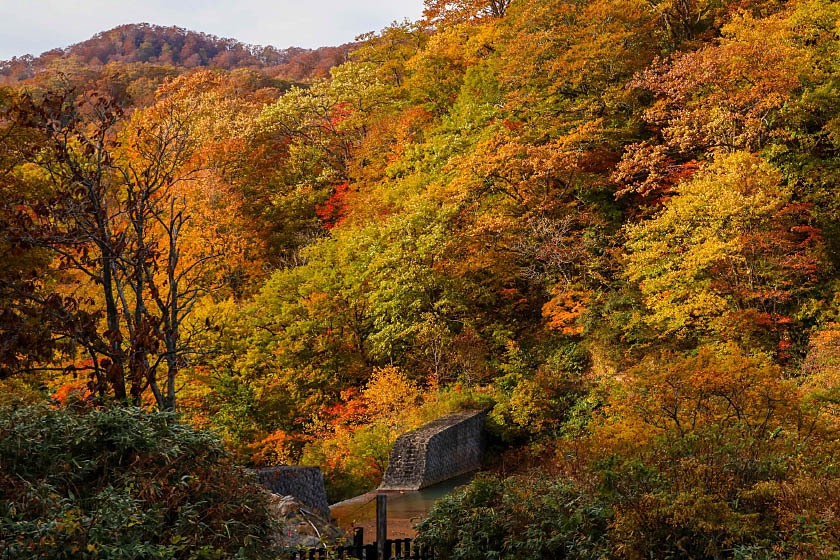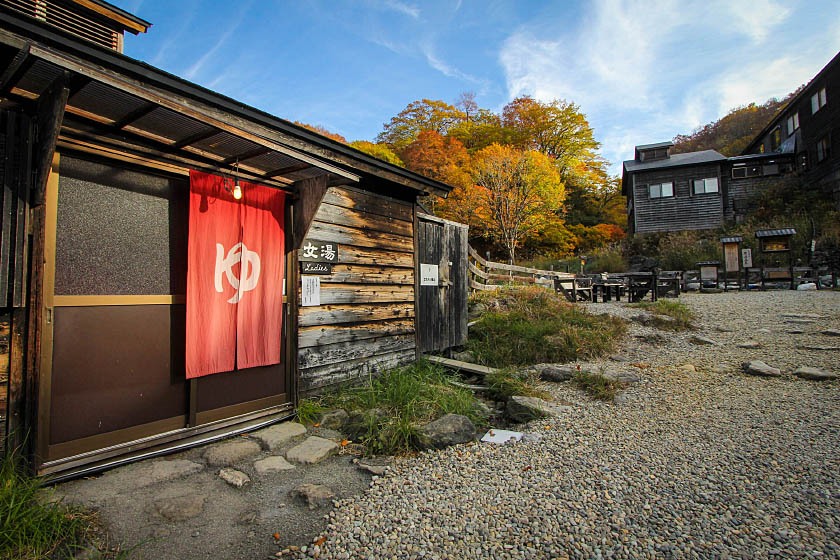 Questions? Ask in our forum.