Autumn Color Report 2012
Official autumn color reports by japan-guide.com
Where to see autumn leaves? - When do trees turn colors? - What trees turn colors?
Schedule of upcoming reports - Post your own report
2012/09/27 - Kogen Onsen Report
by sean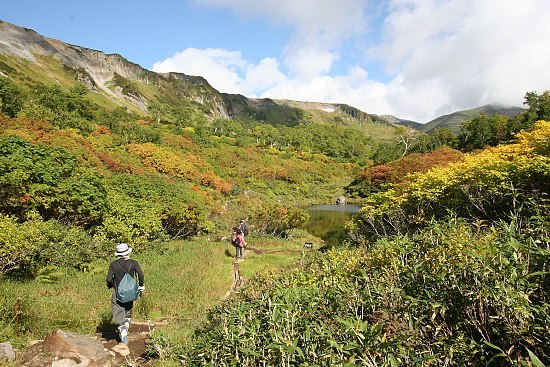 6:30 in the morning and we were on board a bus to Daisetsu Kogen (Daisetsu Highlands) - From September 22 to 30, 2012, private cars can only go as far as the Lakesite parking lot at the base of the highlands, from where a shuttle bus ferries visitors along a narrow unpaved road to the start of its hiking trails.
After attending a short briefing by local staff about precautions to take while on the Daisetsu Kogen trails, we set off on our day's hike amongst about 15 other hikers. The sky was bright and clear today, which made views even more pleasant than they were yesterday.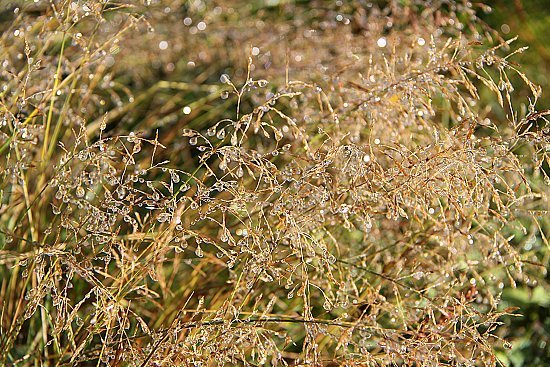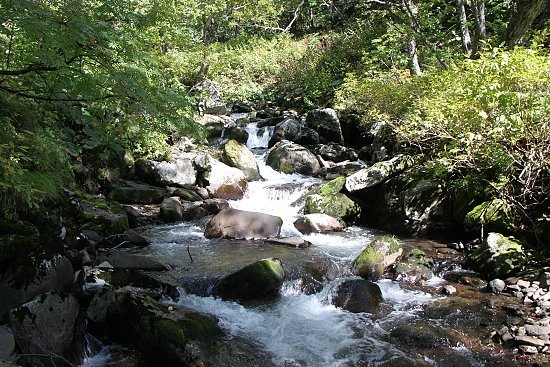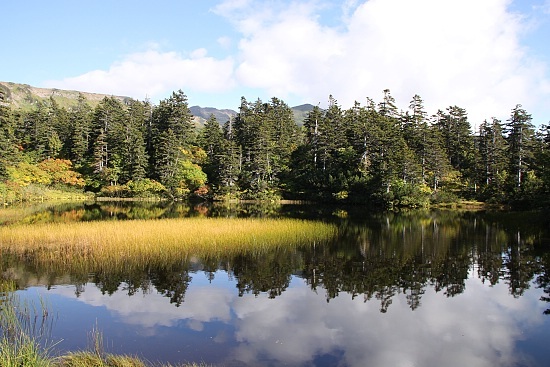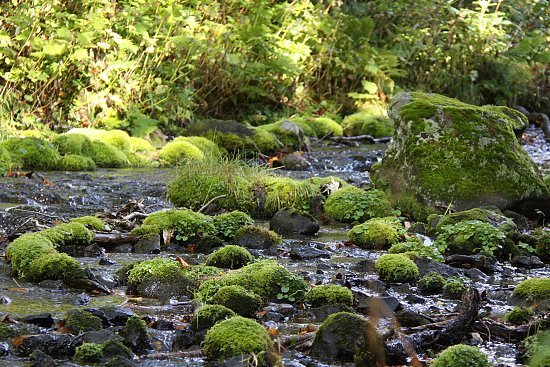 A 900 meter hike from the trailhead took us to the forked intersection where a circular route through the highlands starts and ends. Part of this circluar route may be sometimes closed if bear activity is spotted in the area, and thus we were happy to be told that we were able to complete the full six kilometer course today.
The hike up the highlands was enjoyable, taking us across rivers and lots of greenery. As we climbed towards higher elevations, autumn colors appeared increasingly frequently, although not with the same intensity as during our visit four years ago. The warmer than average temperatures have delayed and possibly limited the change in colors of the leaves here.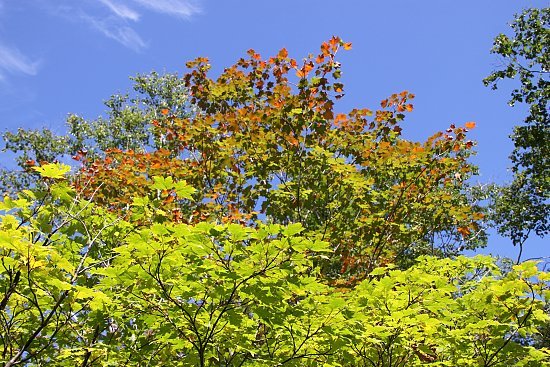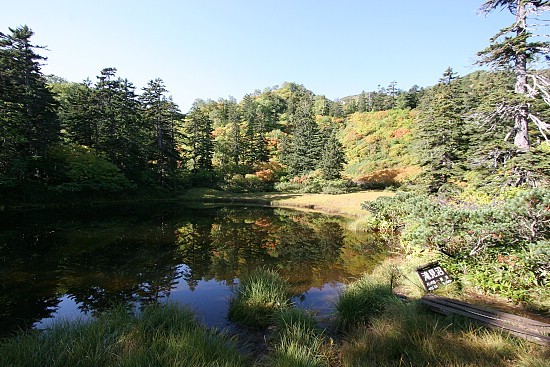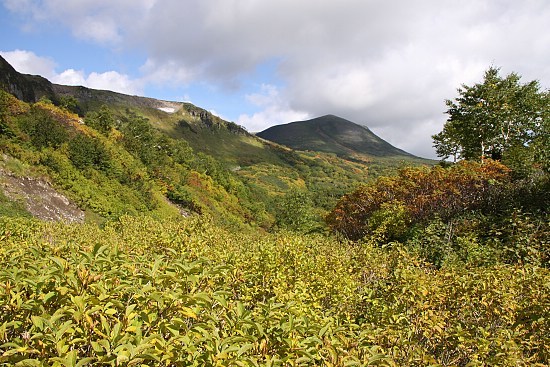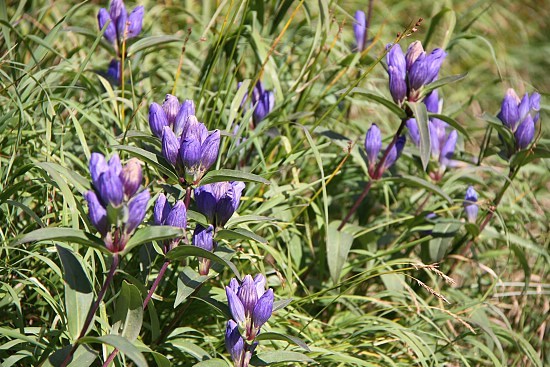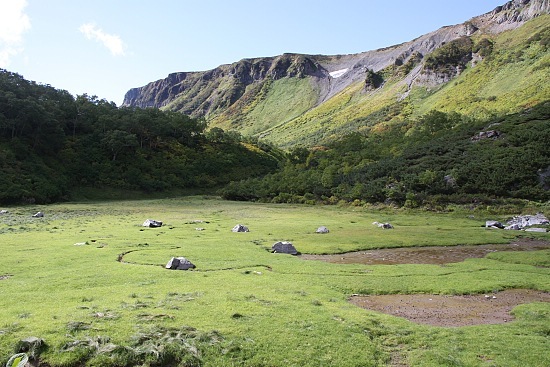 I spotted many trees with fresh green leaves which have the potential to develop really beautiful colors if weather conditions permit. However, if a sudden turn in weather sees snow covering the landscape, the peak season might be ended prematurely here.
Today, yellow, orange and occasionally light red leaves stood out prettily among the greens. Cerulean blue skies complemented well with the scenic highland landscape, which is dotted by many serene and attractive ponds of emerald and cobalt blue, making views at Daisetsu Kogen, as always, a delight to watch.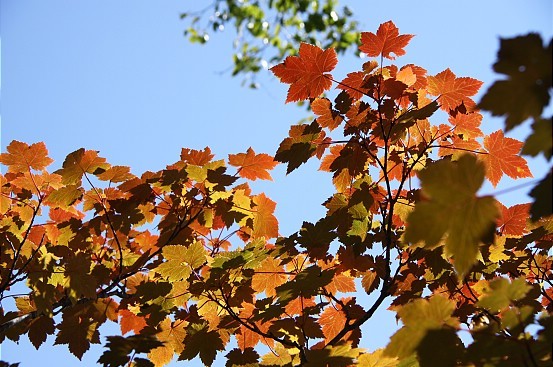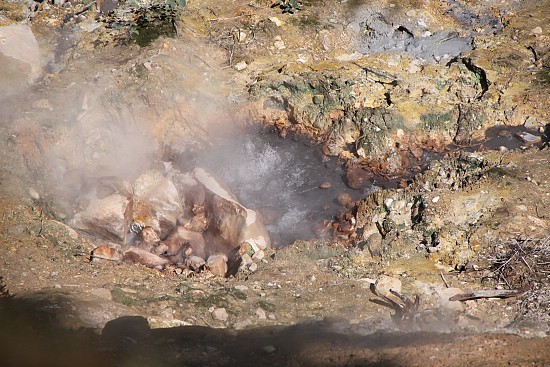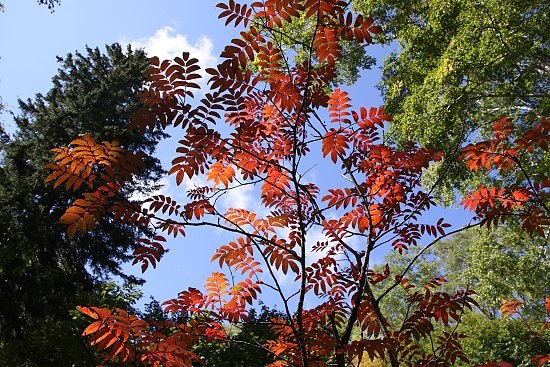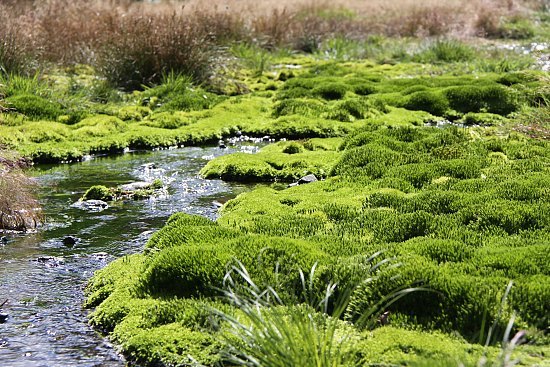 Questions? Ask in our forum.