Autumn Color Report 2012
Official autumn color reports by japan-guide.com
Where to see autumn leaves? - When do trees turn colors? - What trees turn colors?
Schedule of upcoming reports - Post your own report
2012/11/25 - Kyoto Report
by sean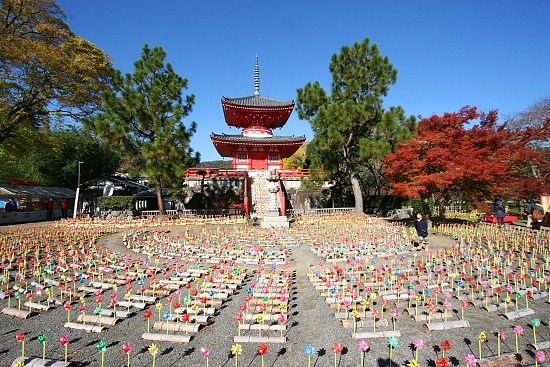 Today I revisited Tofukuji and Kiyomizudera, as well as the Sagano and Arashiyama area. Kyoto was really crowded today: the autumn season, in combination with it being a Sunday, brought the tourists in in numbers. To those visiting in the coming week, please take this as prior notice, be aware of the possibility of being packed into trains like sardines, and just smile and enjoy the camaraderie like most of the others - it's better to happily squeeze than angrily squeeze.
Autumn colors at Tofukuji are currently at their best: bright red, fiery orange, russet and gold. Come and queue to get in early in the morning (even before it opens at 8:30) though, or you might end up having to queue behind hundreds (situation could be better on weekdays).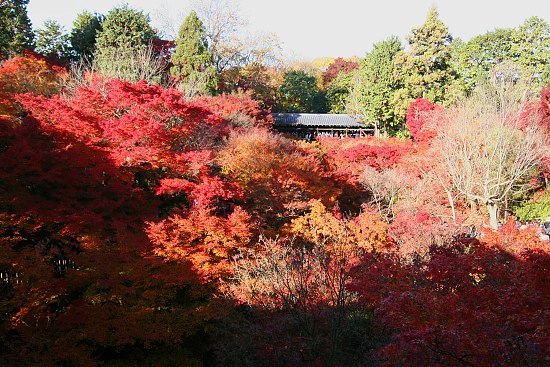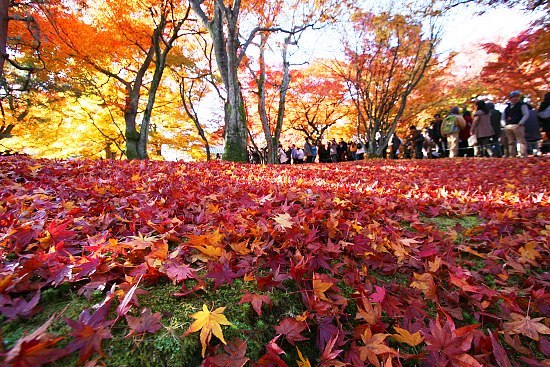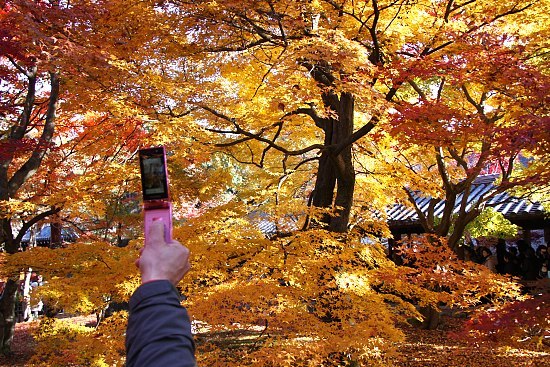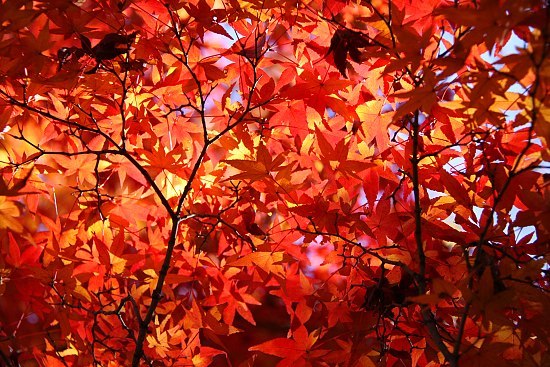 Colors have also reached peak in time for the Sunday crowd at Kiyomizudera: the temple grounds were filled with foliage which provided delightful autumn scenery.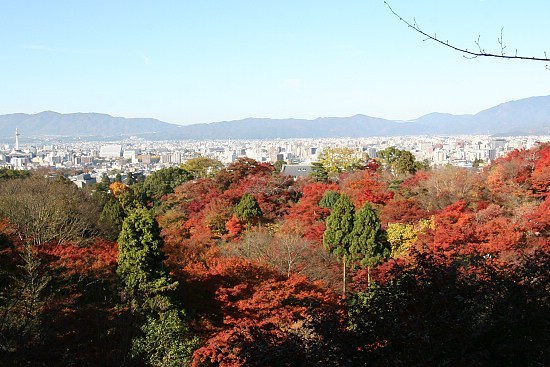 Arashiyama was similarly crowded with visitors, especially at the area around the famous Togetsukyo Bridge. It was difficult to make a call here: as the colors on the hill south of the bridge are from natural trees, they are therefore not as vibrant as human cultivated trees. I think overall autumn colors here can still get better over the next few days.
At Tenryuji Temple, colors were still somewhat at their peak but just starting to fade a little from their most vivid best.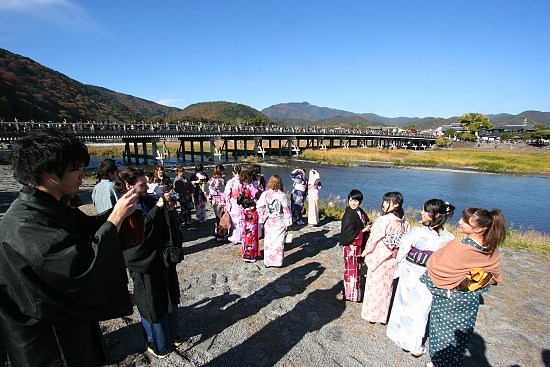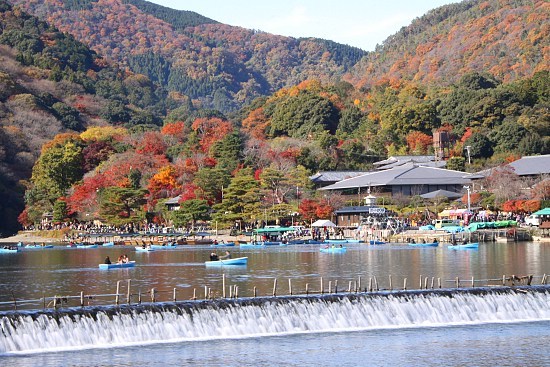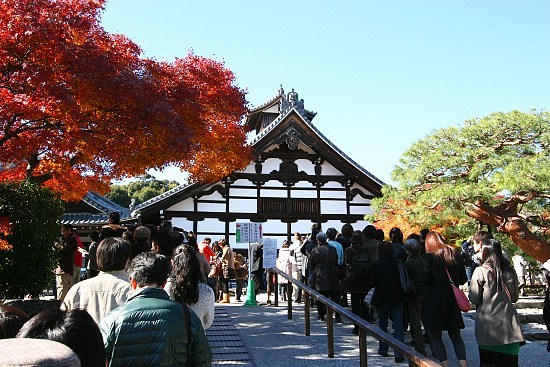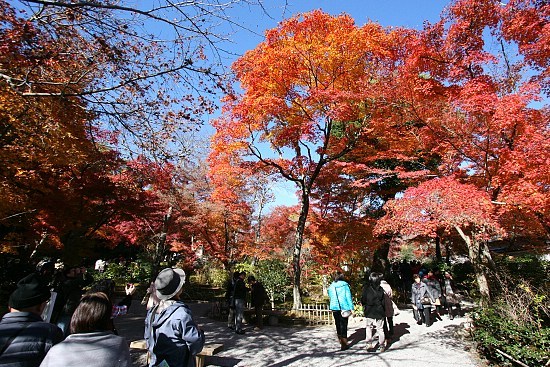 I visited Daikakuji Temple next, which is popular for its photogenic Osawa Pond and Shingyo Pagoda. The temple compound had many maple trees, and today I found most of them to be of a darker velvet red; beautiful, but perhaps signaling that many trees will start shedding more leaves before long. Currently, more than 1000 windmills are placed around the large pond and the pagoda, which added to the beautiful scenery.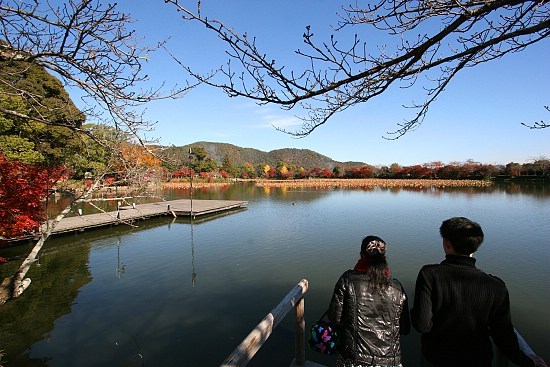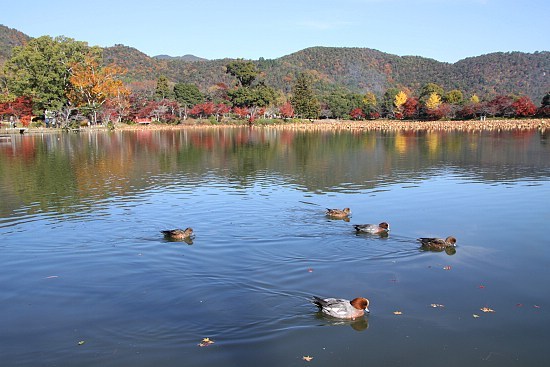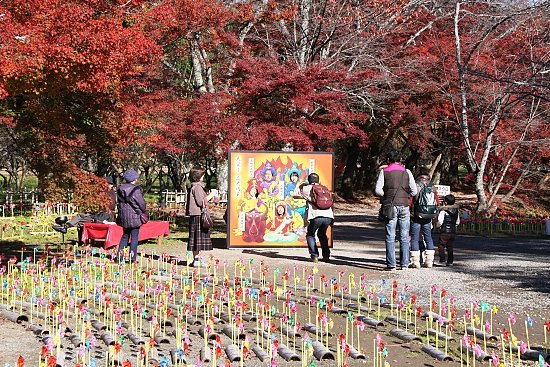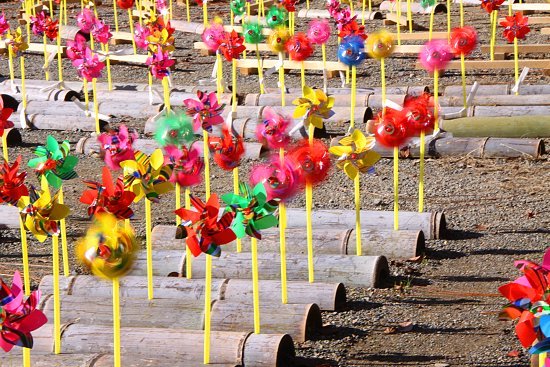 Today's special mention goes to the Adashino Nenbutsuji Temple, with colors so fresh and bright that they were undoubtedly at their absolute best. It was beautiful and I strongly recommend those in Kyoto over the next couple of days to visit it.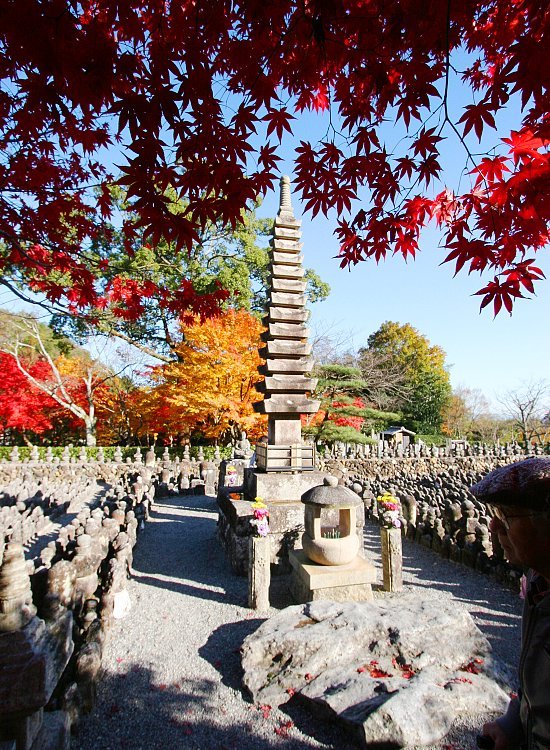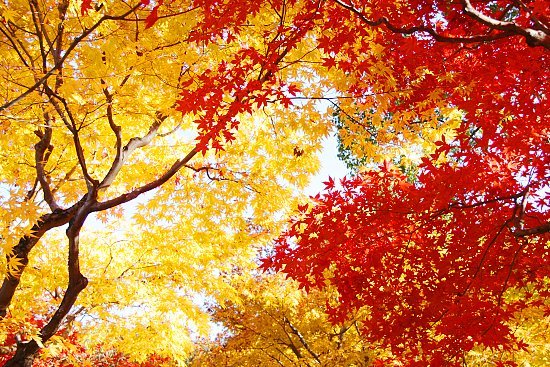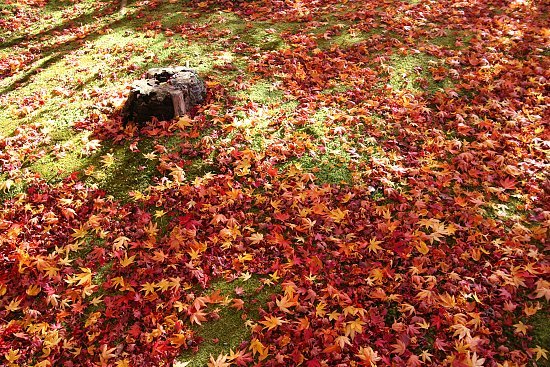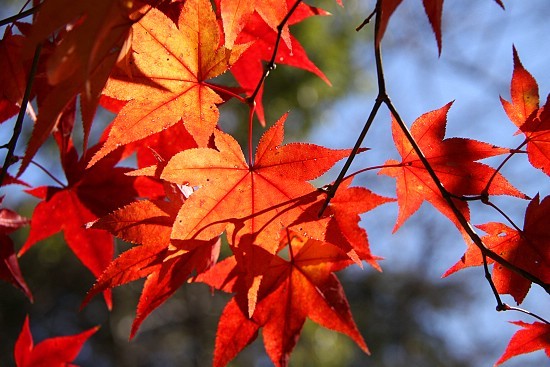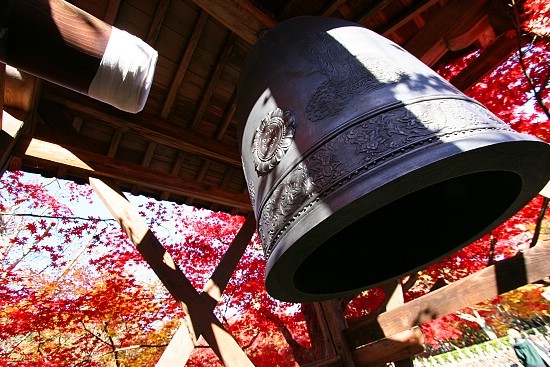 Contrastingly, the season is almost over at Otagi Nenbutsuji Temple, which is just about 10 minute's walk north of Adashino Nenbutsuji Temple. Only the last traces of autumn foliage were left.
At Gioji Temple, peak season is ongoing but nearing its end. Some leaves had turned maroon and others were spotted with tinges of brown. Views here are not expected to last as long as that at Adashino Nenbutsuji.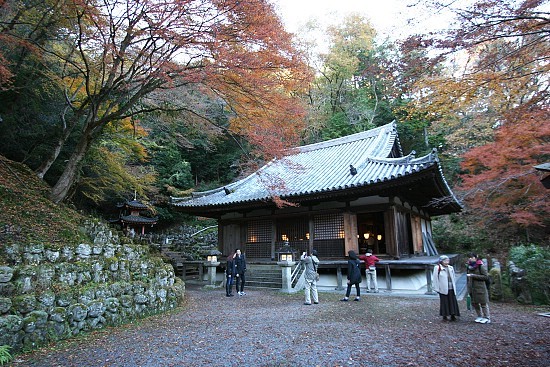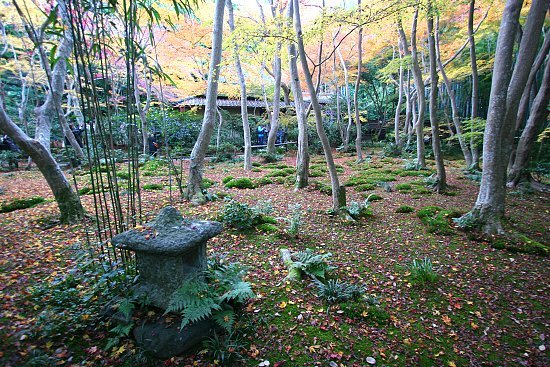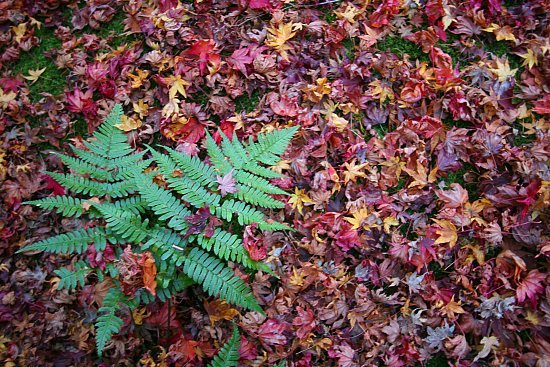 Questions? Ask in our forum.