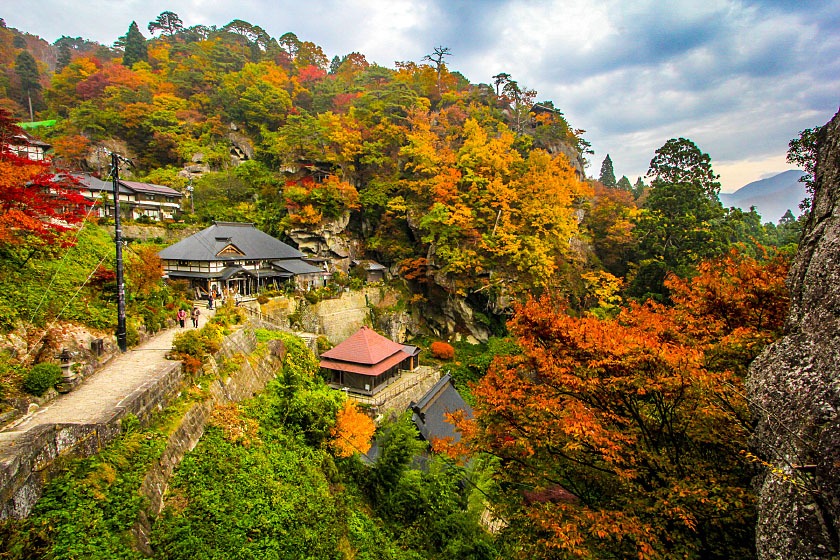 While the autumn color season is just getting started in warmer areas like Kyoto, the lower elevations of northerly Tohoku Region are at their peak color this week.
After exploring the gorgeous autumn color powerhouse of Naruko Gorge yesterday, today I traveled to Yamagata Prefecture to visit one of its most popular fall color spots: Yamadera Temple. The nearly 1200-year-old temple, officially named Risshakuji, was built into the cliff face of mountains that were at its founding an extreme northern frontier. Today the 1000 steps leading to the temple's upper reahces perched atop the mountain remain, offering climbers a transcendent chance to shift their focus beyond worldly desires.
Today, I arrived to a fog-enveloped landscape around the town Yamadera. As I moved closer to the temple, though, the clouds began to dissipate just enough to give me a chance to appreciate the peak autumn colors exploding around the area.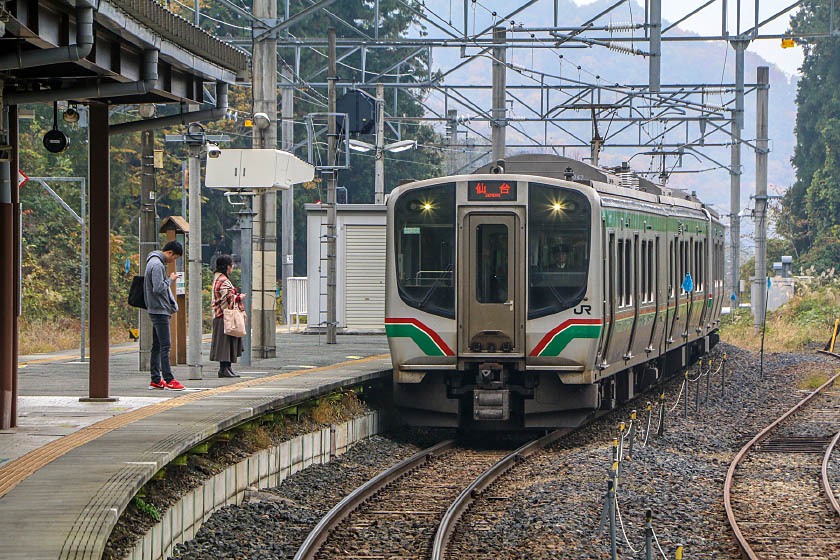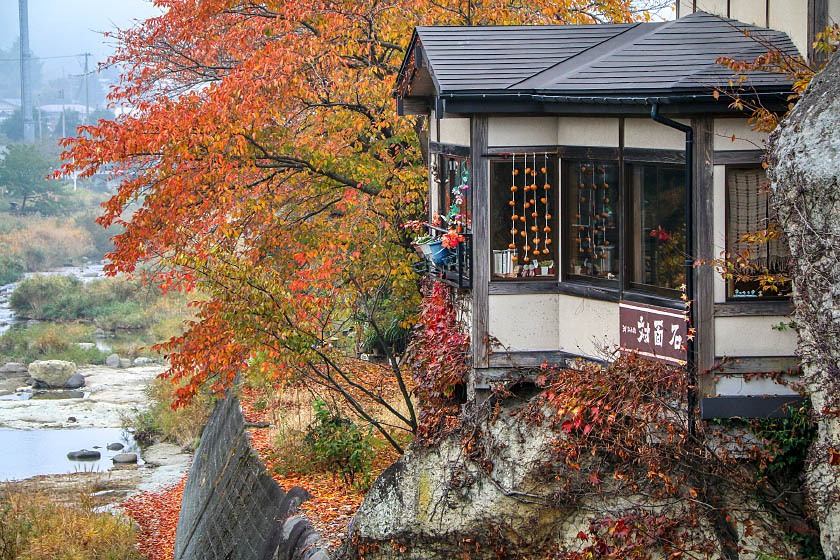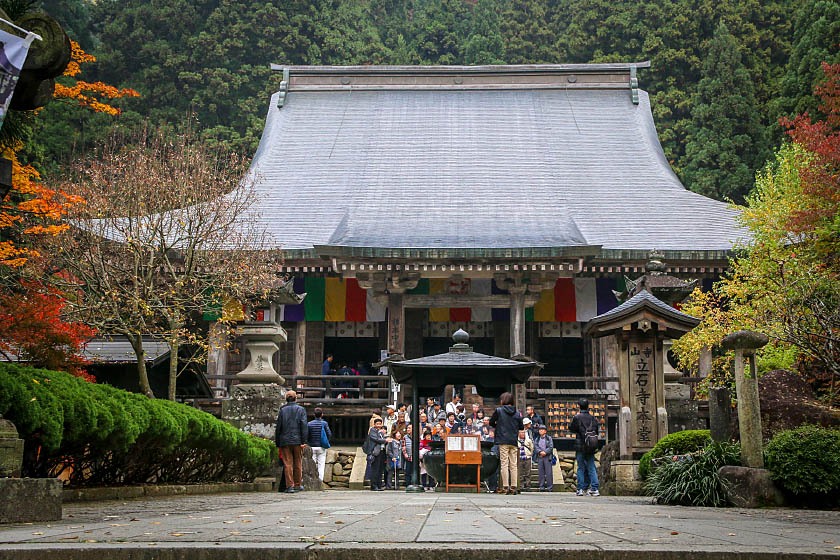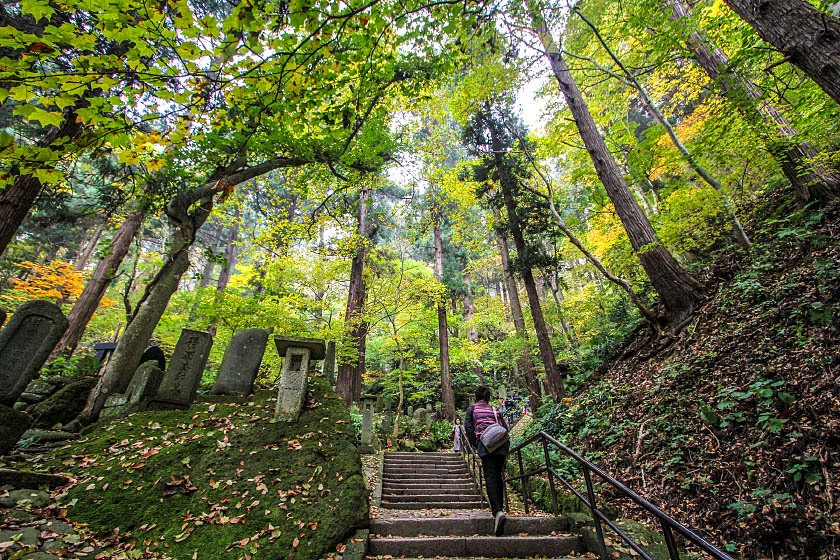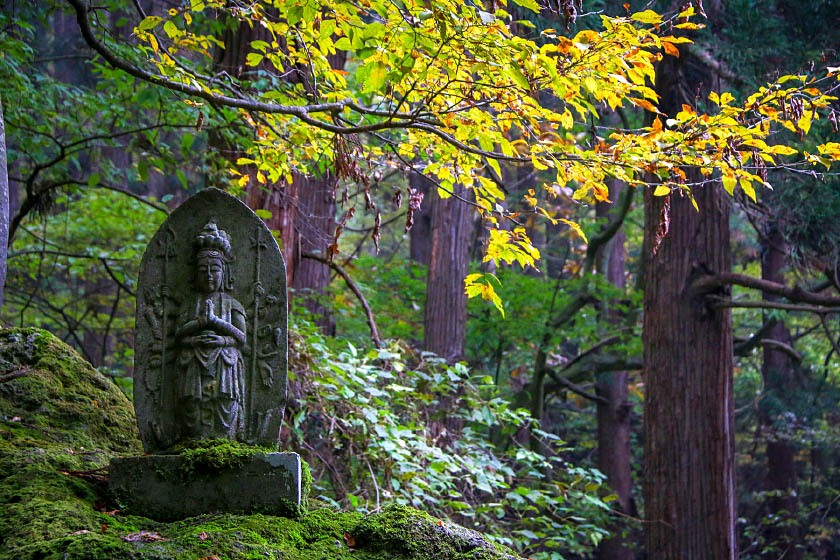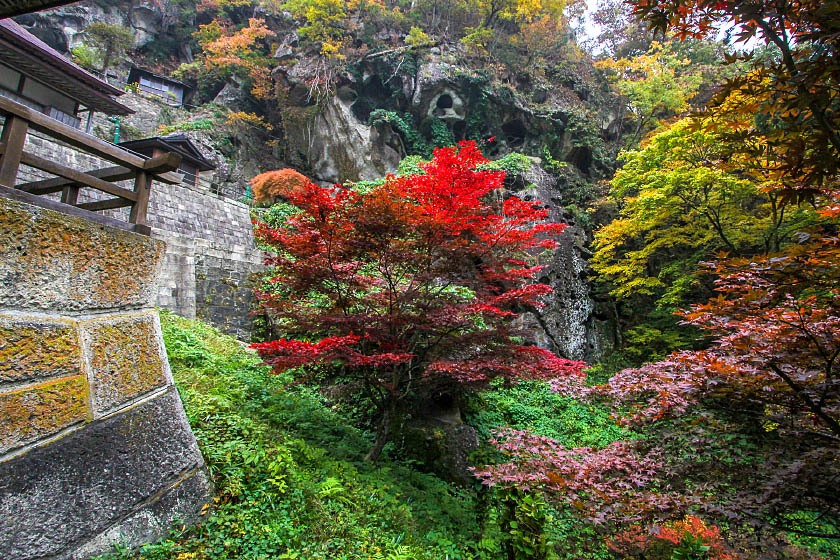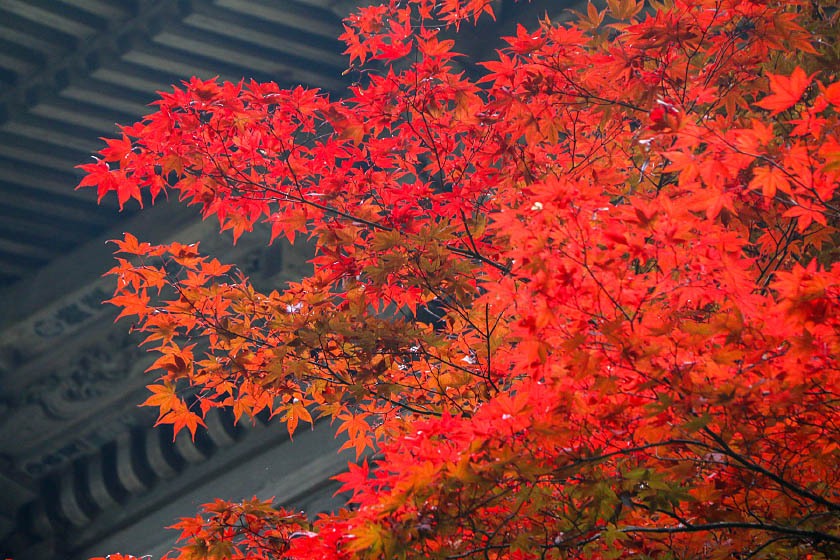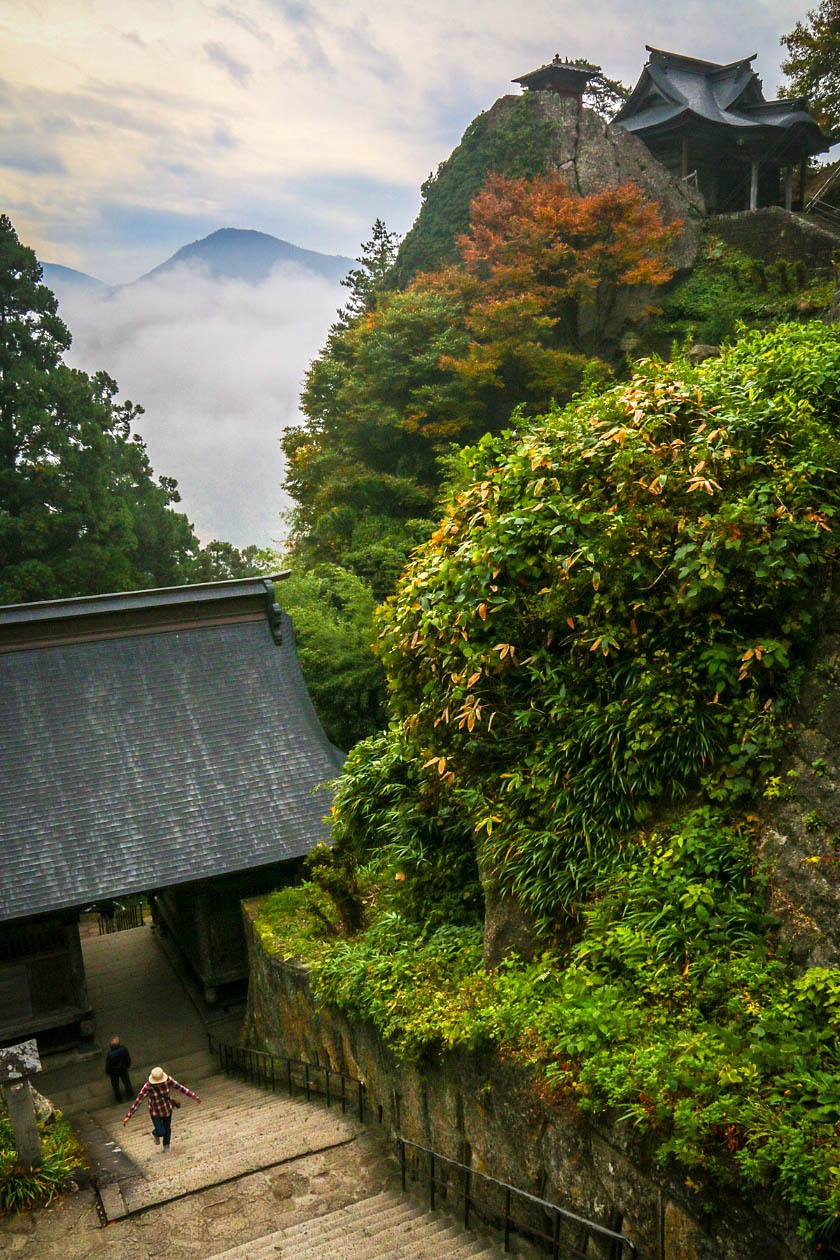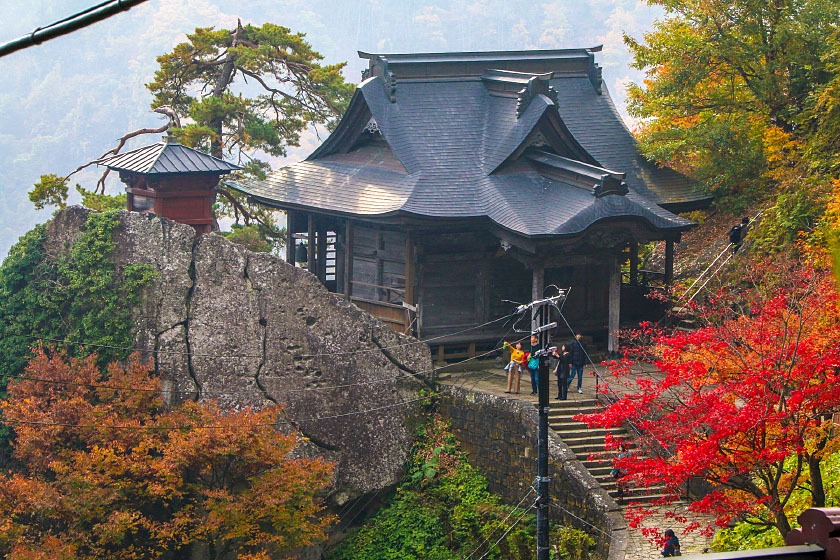 The foliage around Yamadera today had definitely hit its peak recently, and I estimate, barring any unforeseen torrential rain or wind, that the colors here should remain nice through the end of this week.
Yamadera is easily accessible from Yamagata Station in about 15 minutes on the JR Senzan Line which connects Yamagata City and Sendai with hourly trains in both directions. From Sendai it's about an hour. The base of the temple is a 5-minute walk from Yamadera Station.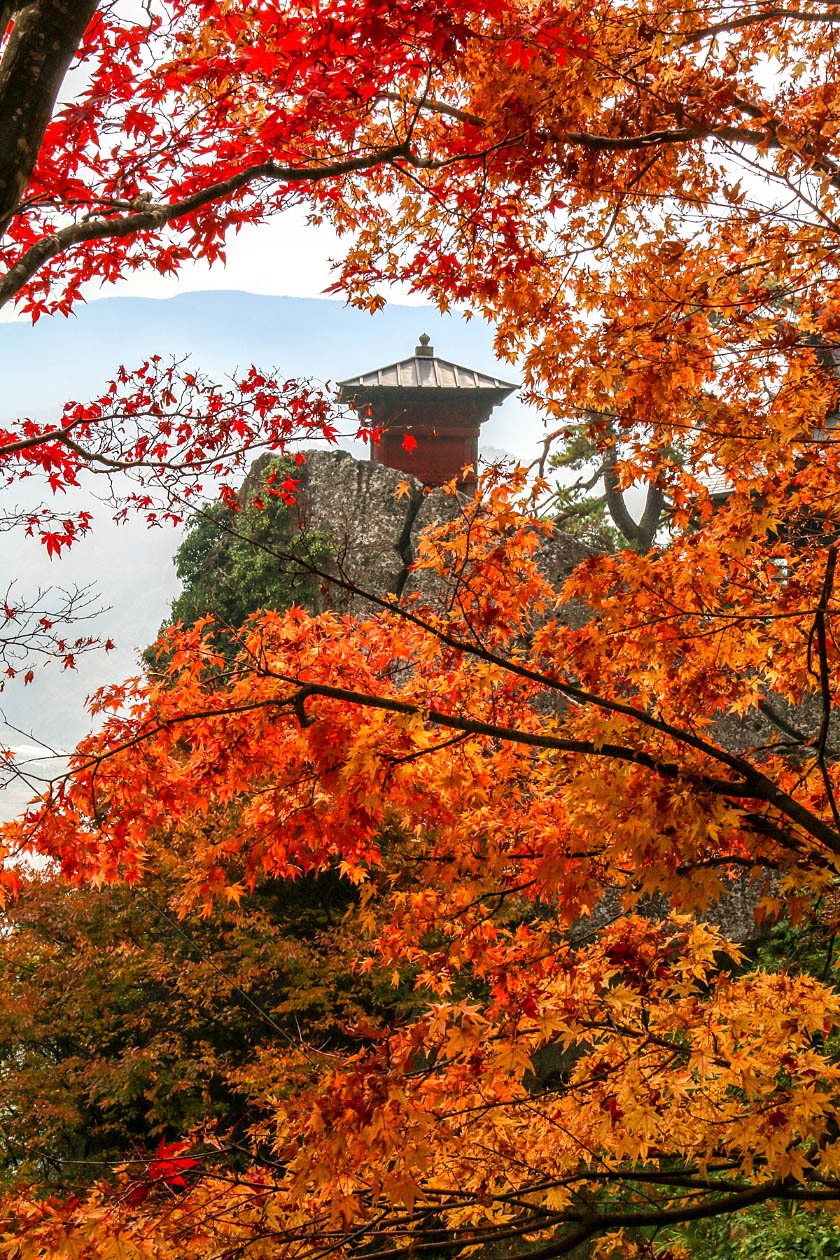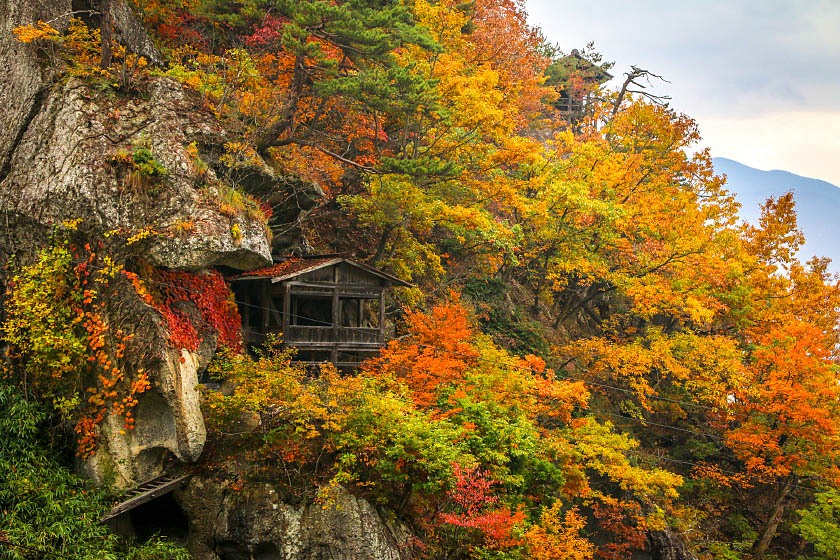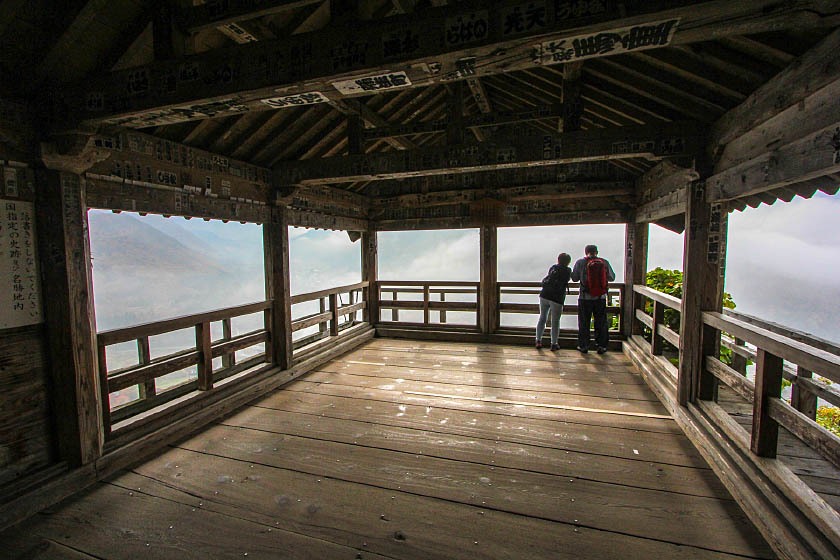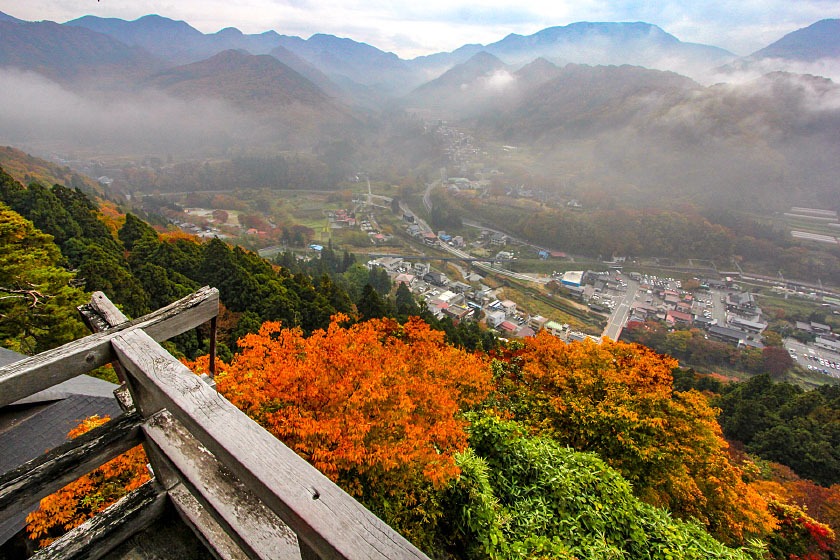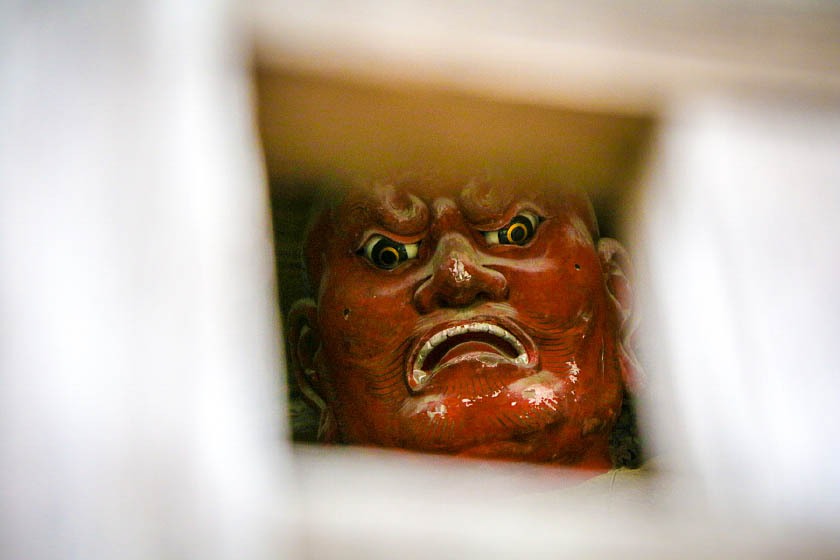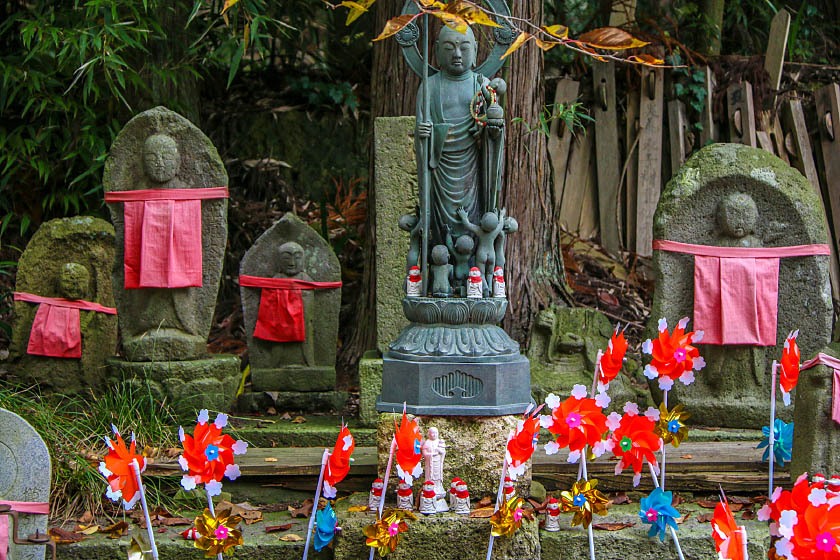 Questions? Ask in our forum.