Autumn Color Report 2013
Official autumn color reports by japan-guide.com
Where to see autumn leaves? - When do trees turn colors? - What trees turn colors?
Schedule of upcoming reports - Post your own report
2013/11/13 - Kyoto Report
by schauwecker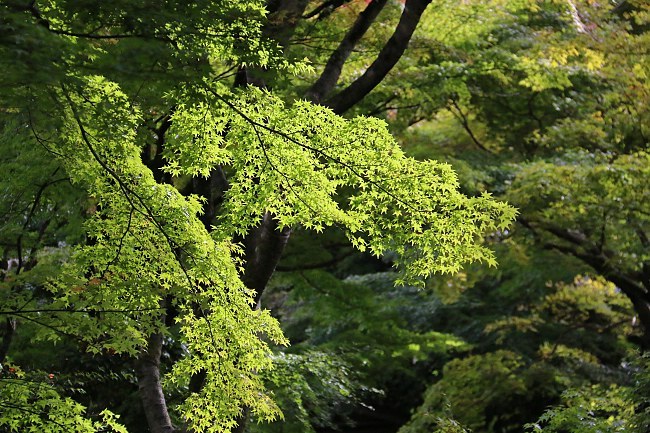 In Kyoto, too, nighttime temperatures have recently started to drop below the mark that induces the maple trees to produce autumn colors. While the season is still at an early stage in central Kyoto, some spots in the mountains north of the city center already make for some pleasant leaf peeping. In central Kyoto, the season should reach its peak in the last third of November.
Arashiyama in the northwestern outskirts of Kyoto suffered some damage by a typhoon in September this year when the Hozu River (known as Katsura River beyond the Togetsukyo Bridge) flooded parts of the popular tourist district. Fortunately, the damage was limited, and there are almost no signs left of the damage.
The forested slopes of Arashiyama have started to change colors but were still at an early stage of the season. Most of the temple gardens around the district were still predominantly green with just a minority of trees having started to change their appearance. It is likely to take at least another week until the season peaks here.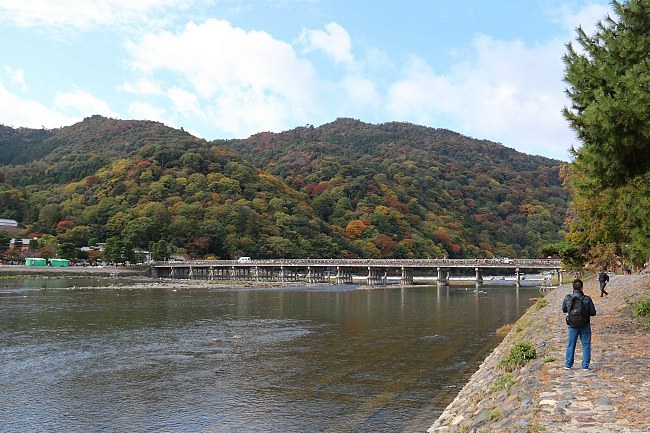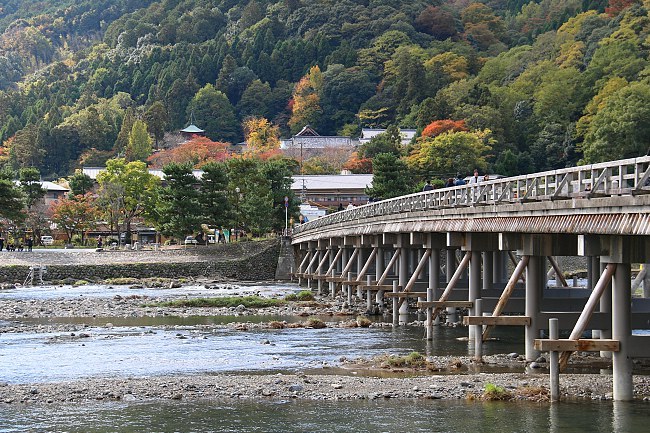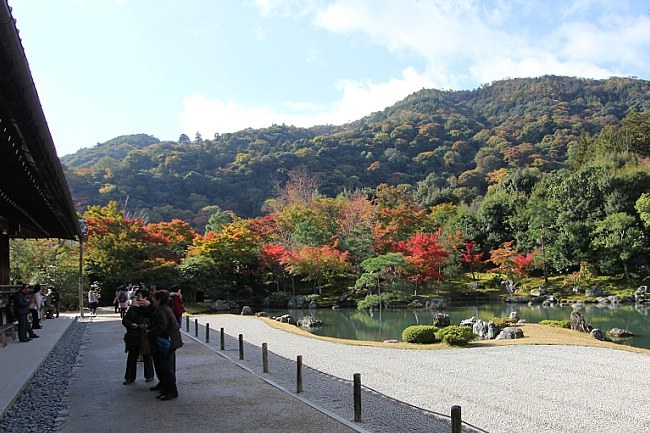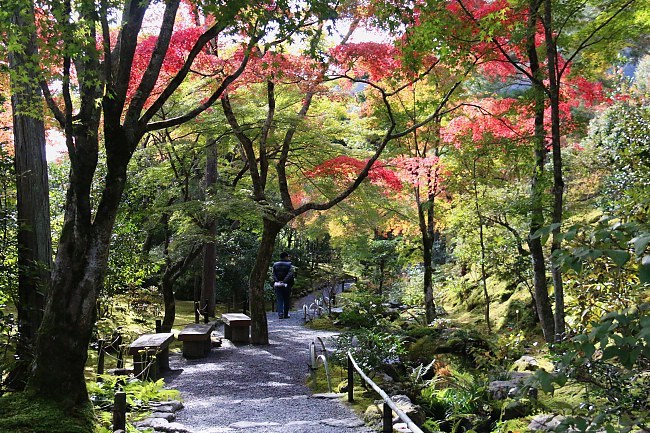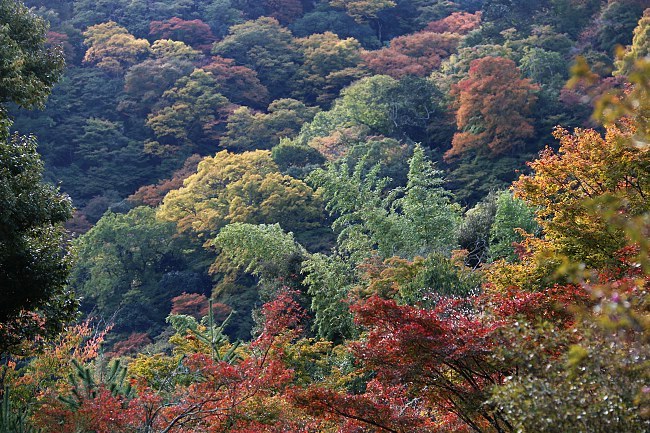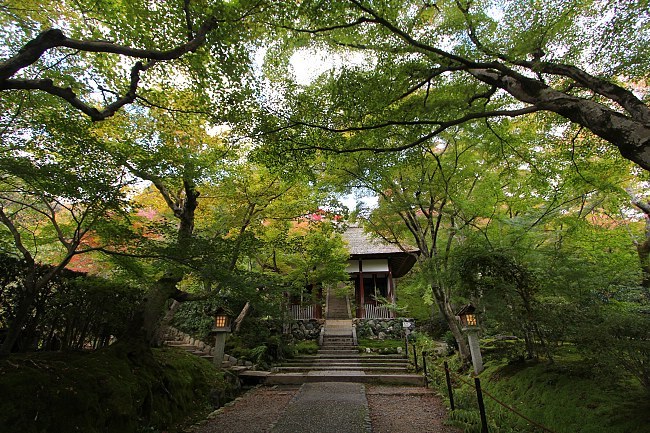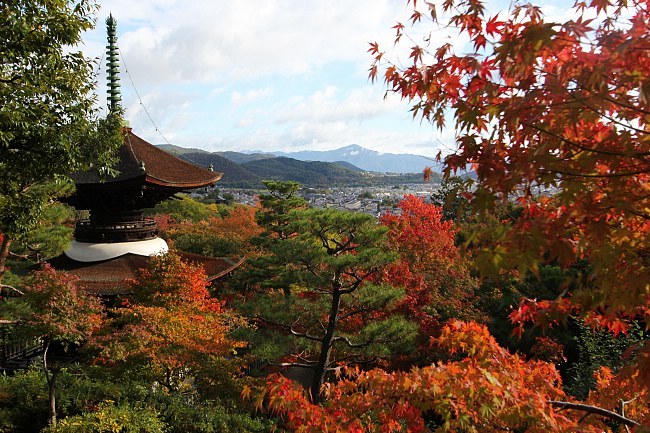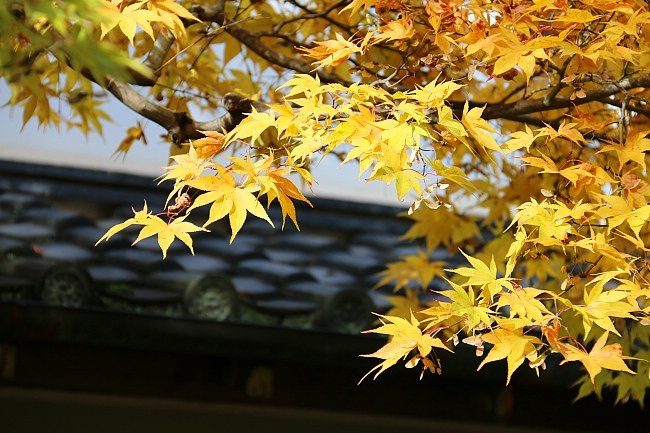 Next I headed to Takao, a small town in the mountains north of Kyoto's city center whose temples are known to be among the first places to display autumn colors. Takao's best koyo spot is Jingoji Temple, which is accessed via long stone stairs that take between 10 and 30 minutes to climb depending on physical condition.
The colors along the ascent to Jingoji were still at a rather early stage, but the temple grounds themselves were already offering a lot of yellow, orange and red colors. Illuminations are held at Takao during the entire month of November from 17:00 to 20:00, while Jingoji's temple grounds are lit up until November 23 from 17:00 to 19:00.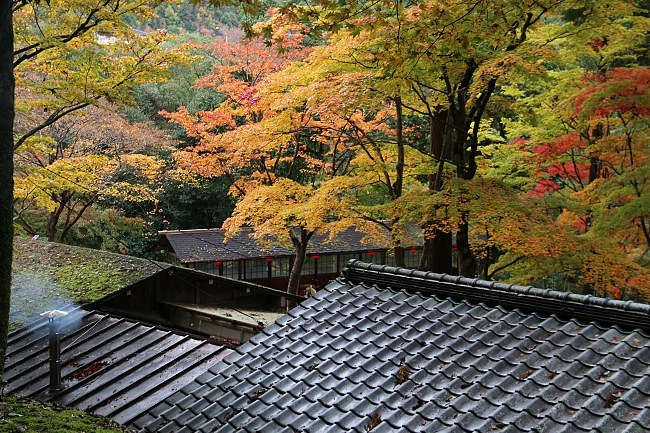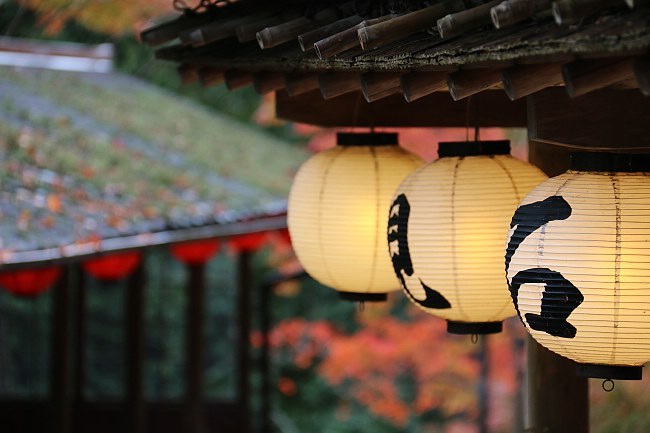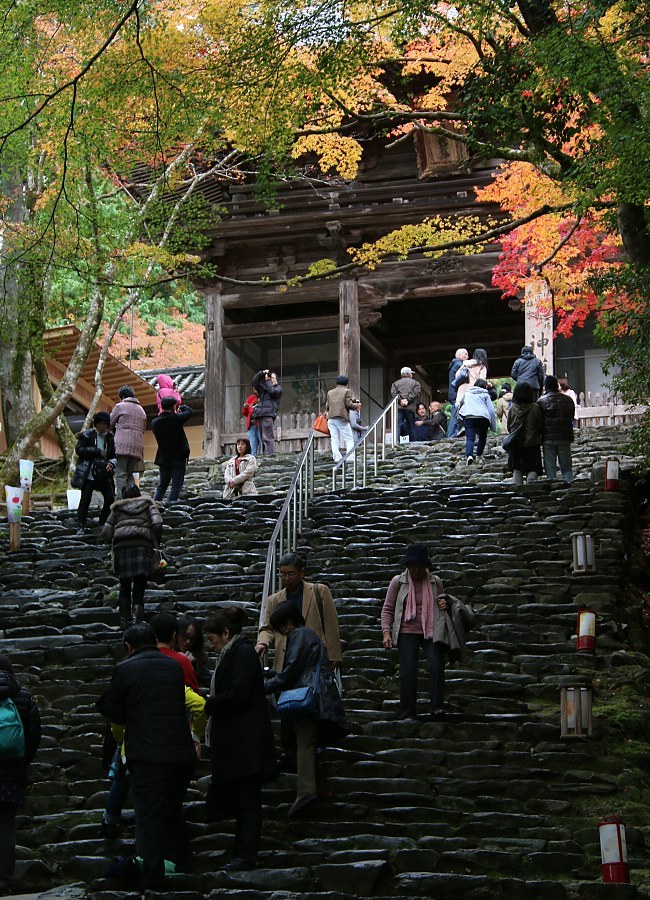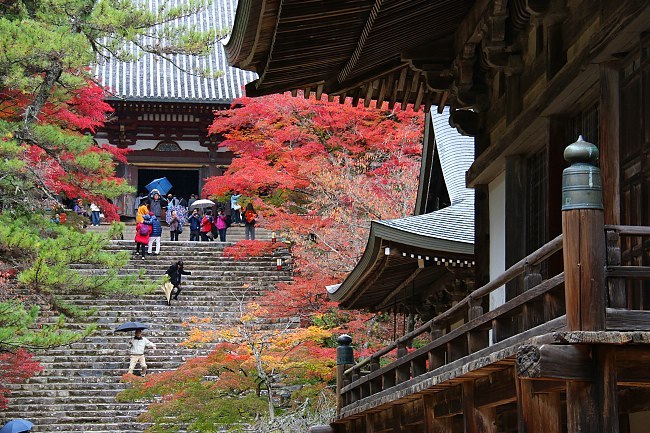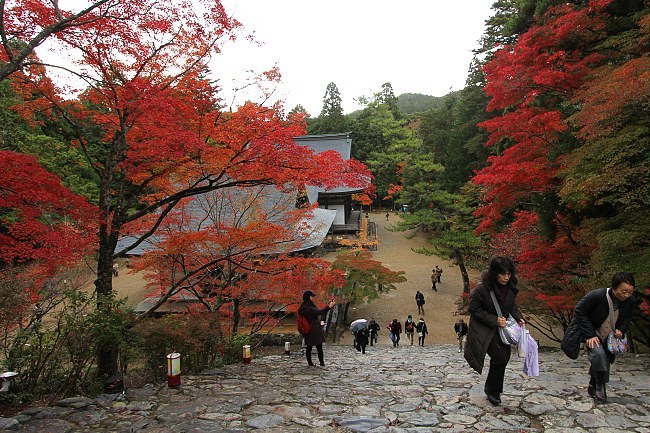 I concluded the reporting at Tofukuji Temple, one of Kyoto's most spectacular koyo spots. Despite being located just a short train ride from Kyoto Station, Tofukuji follows a slightly earlier coloring schedule than the average temple in the city center. And indeed the temple's hundreds of maple trees have already started to change colors, and probably require about another week of cold temperatures to reach the peak of their seasonal beauty.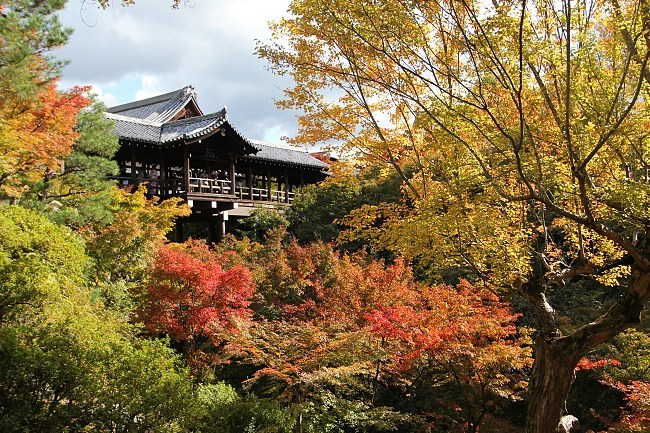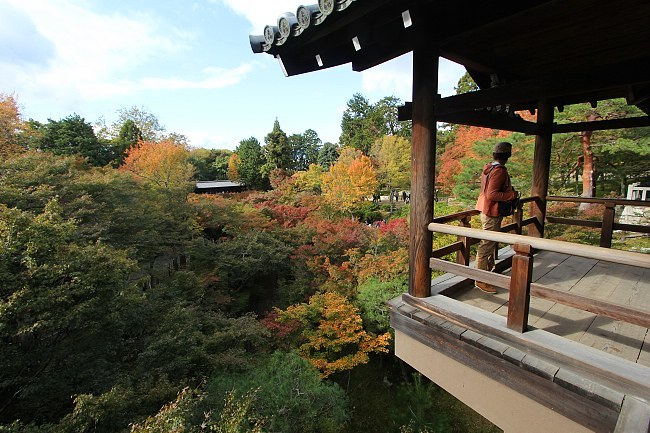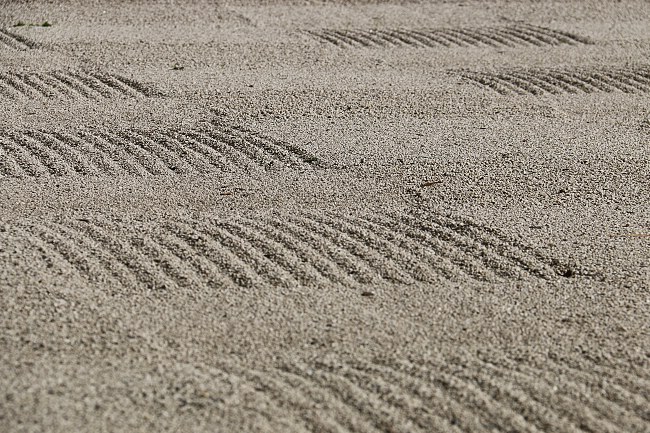 Questions? Ask in our forum.