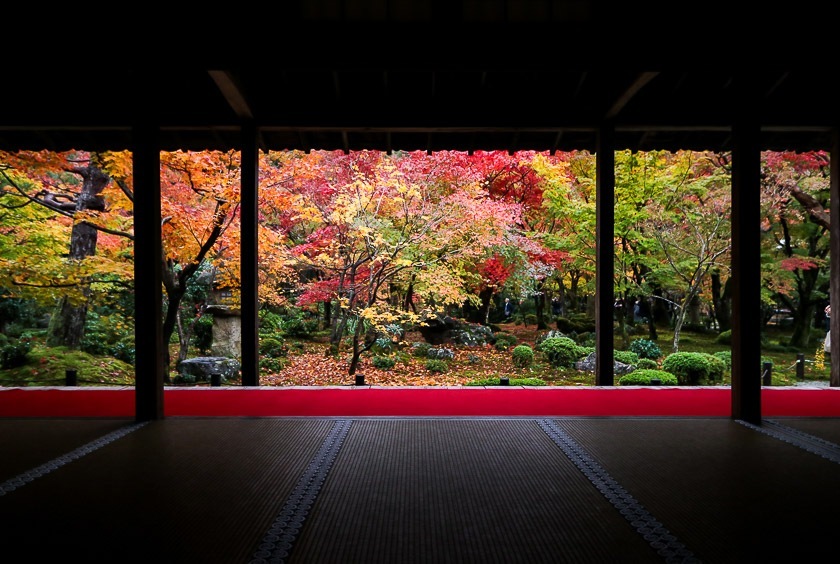 This year's autumn color season in western Japan has been about a week earlier compared to the average year. Temperatures have continued to get cooler and that has encouraged the colors to progress and improve faster towards their best. Today, I visited Kyoto and found that the colors are just about a few days shy of their best compared to my last trip here four days ago. I expect the leaves to be at their peak next week and the best viewing period to continue till the end of November barring inclement weather.
My first stop was Nanzenji Temple and a couple of its sub temples, Nanzenin Temple and Tenjuan Temple. I found the colors here to be almost at their best and there was a lot of beautiful autumn colors to see. Tenjuan's garden will be illuminated in the evenings from 17:30 to 21:00 until November 30. Entry to Tenjuan costs 500 yen while it costs 300 yen to enter Nanzenin.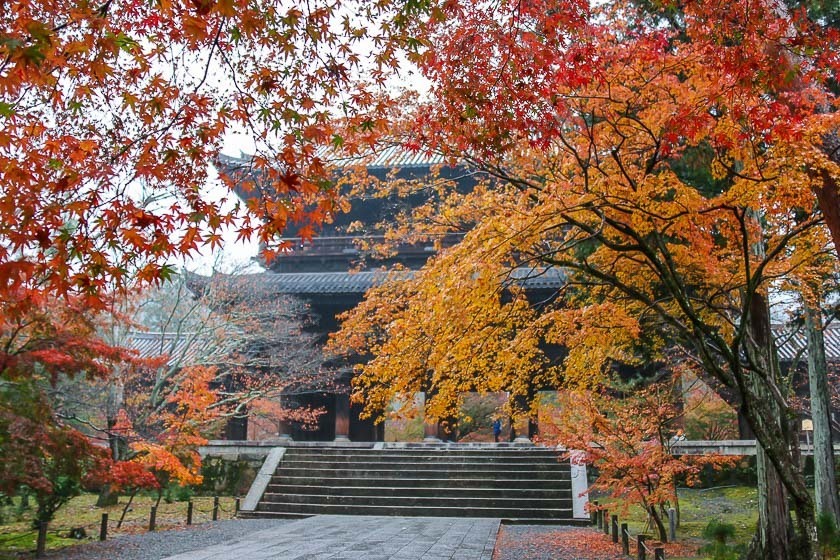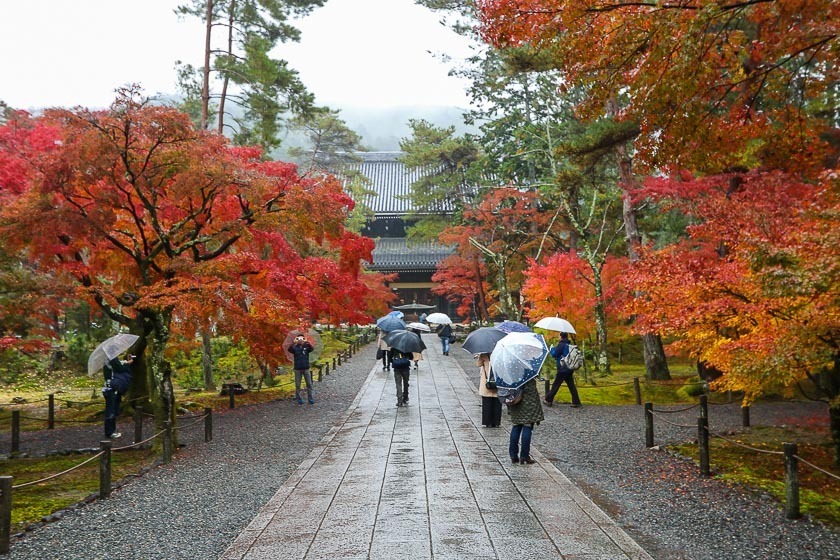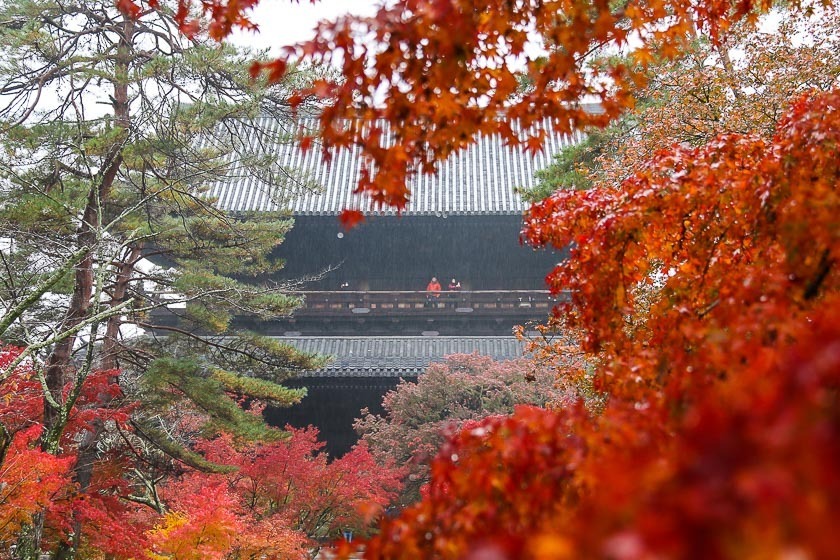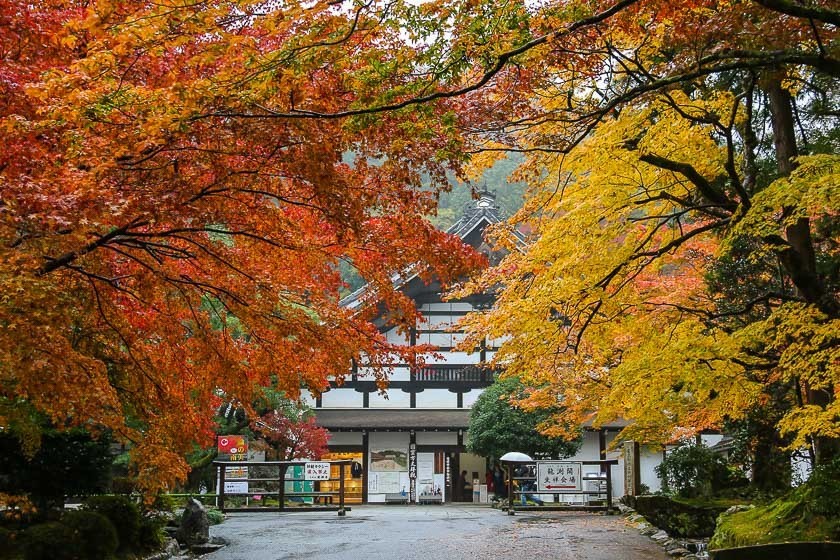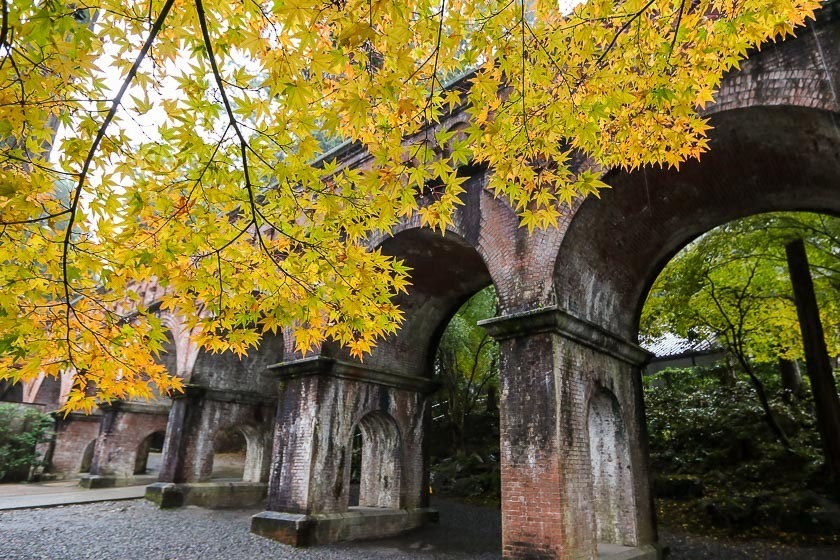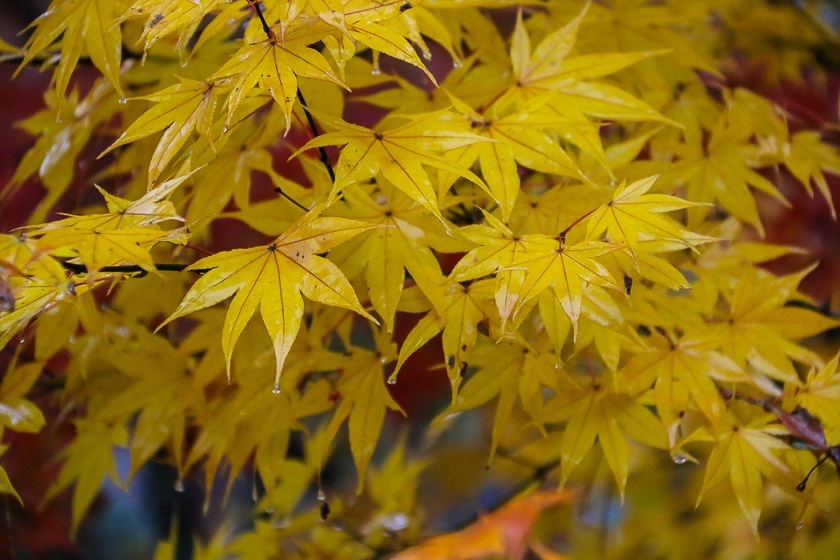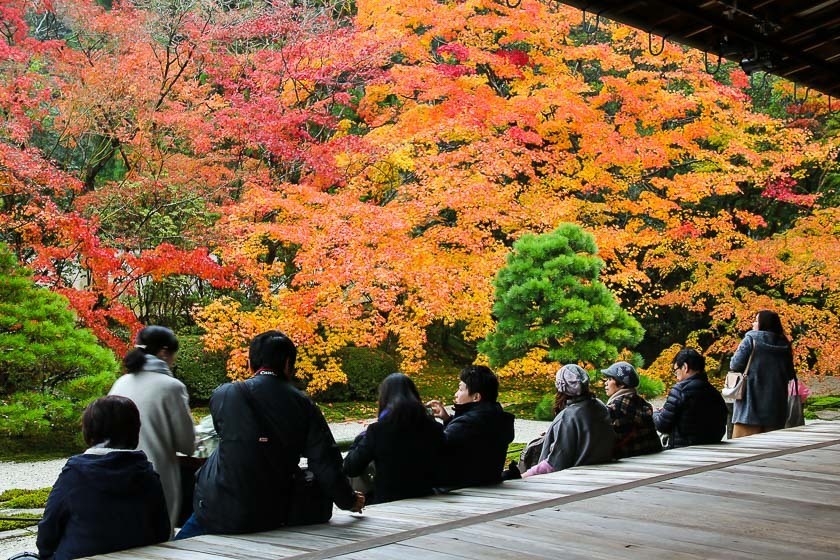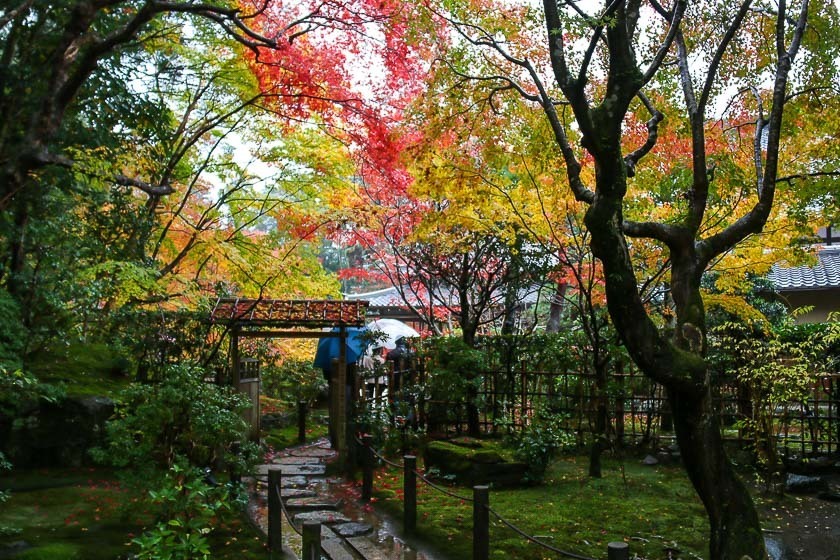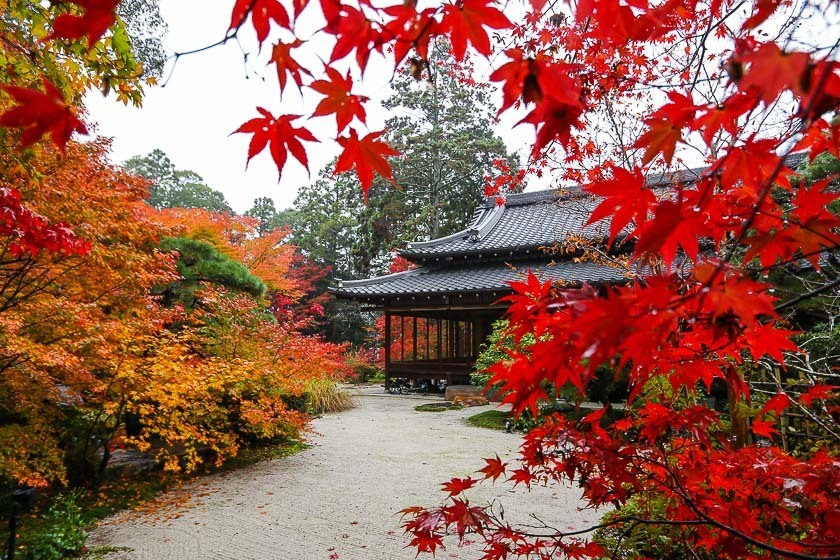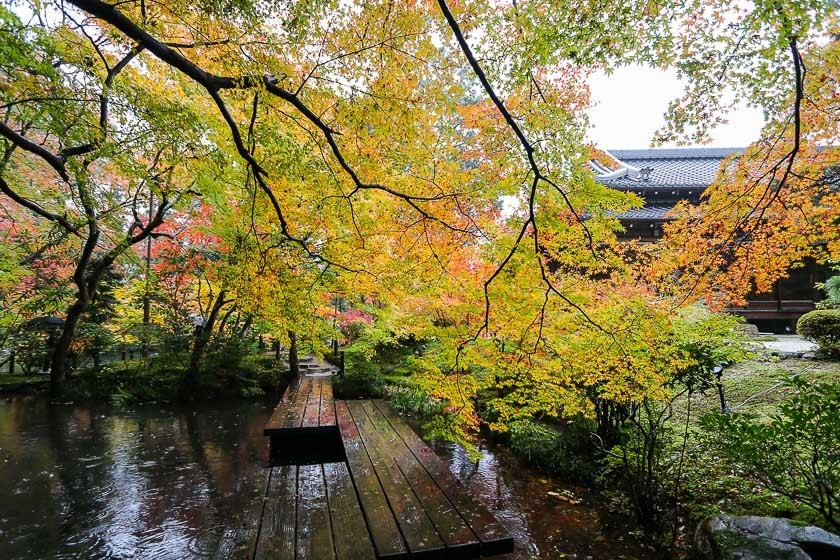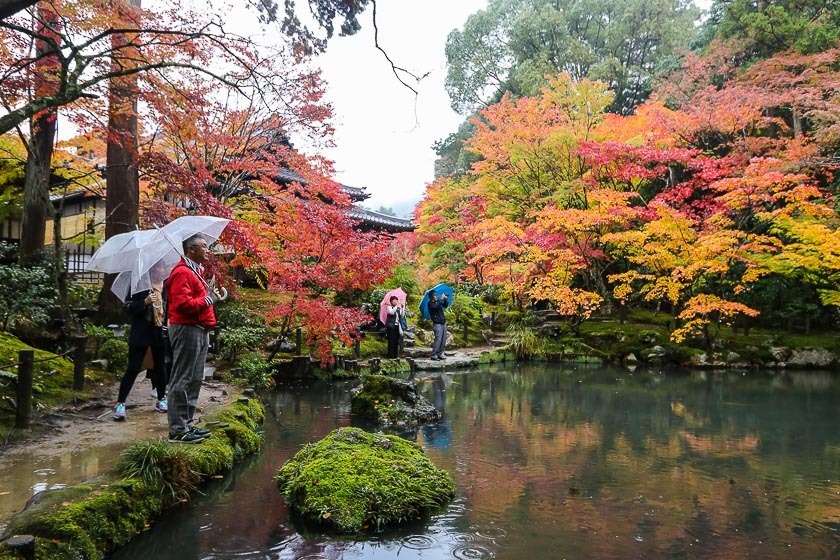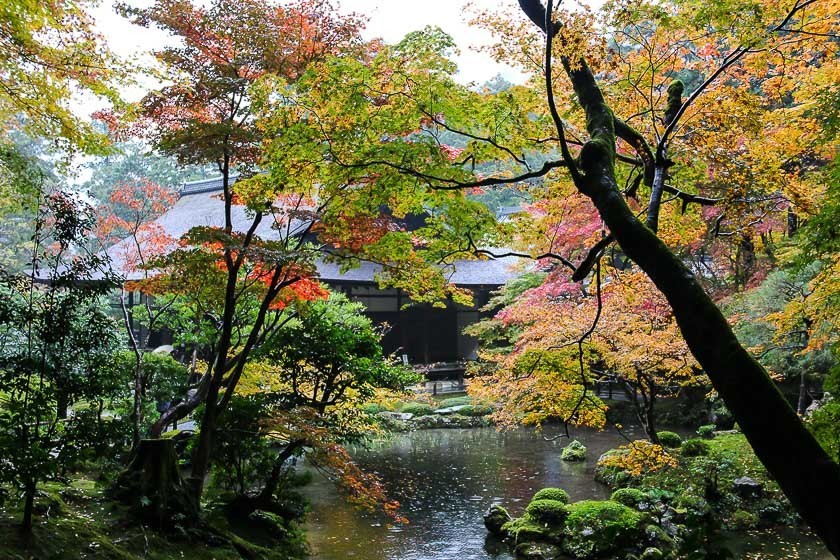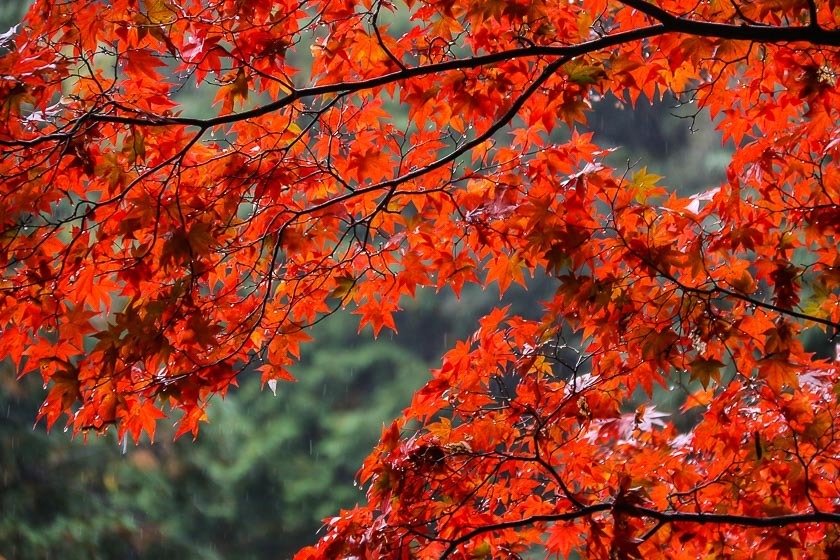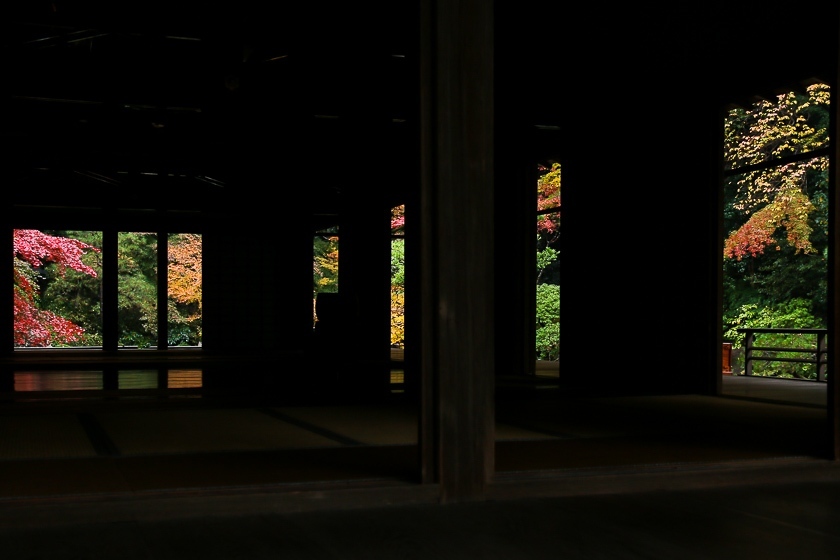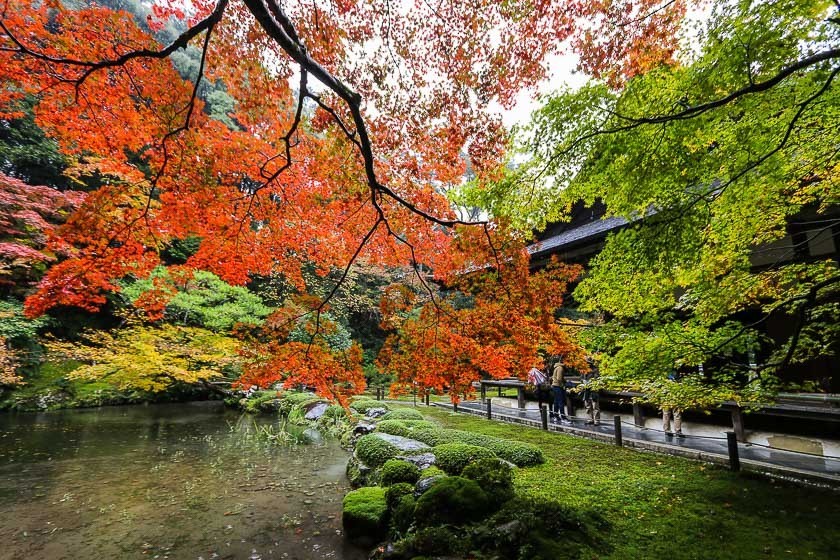 From Nanzenji Temple, I took a short walk over to Eikando Temple, a popular autumn leaf viewing spot in Kyoto. The last time I was here, the colors were just starting to change then. Ten days later today, the colors are approaching their best and I expect the peak period to begin next week. Eikando has a light up event during the autumn color season from 17:30 to 21:00 which will carry on till December 6. Entry from 17:30 costs 600 yen (admission from 9:00 to 17:00 costs 1000 yen).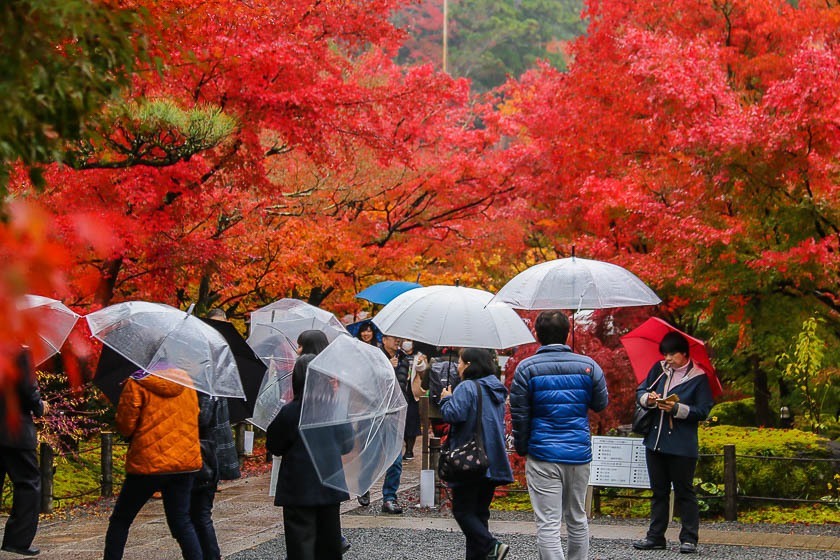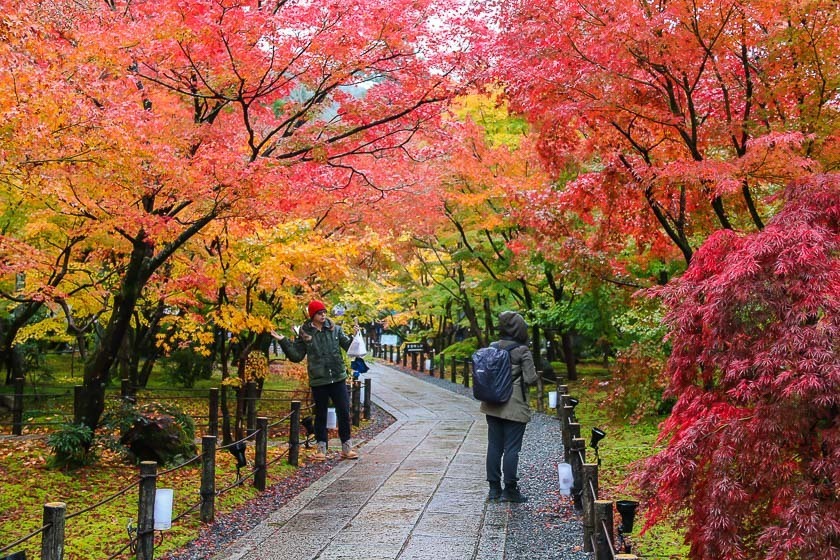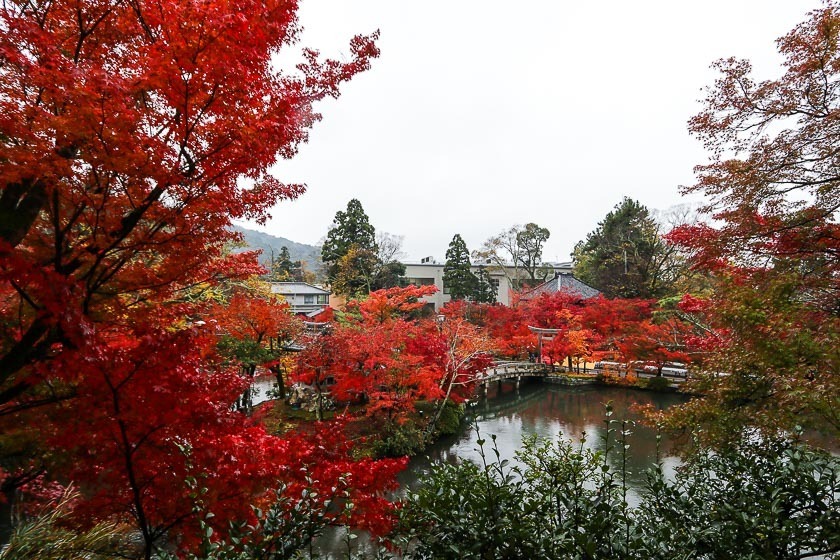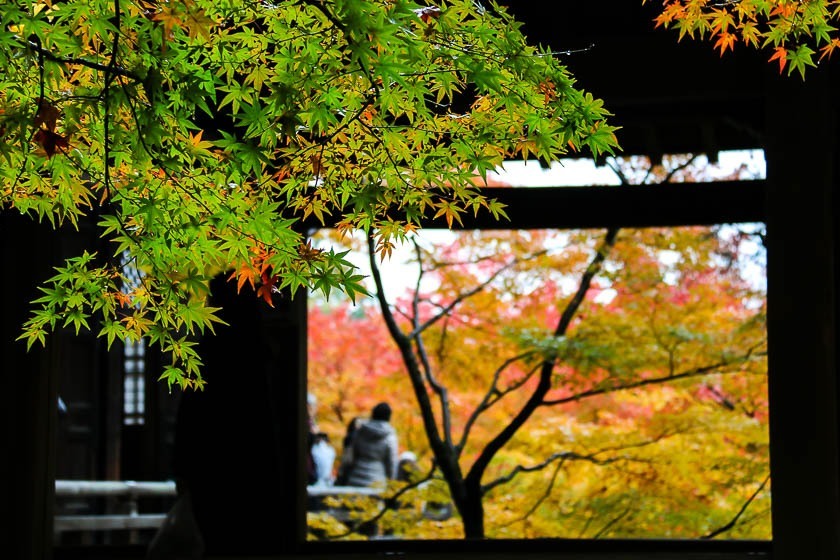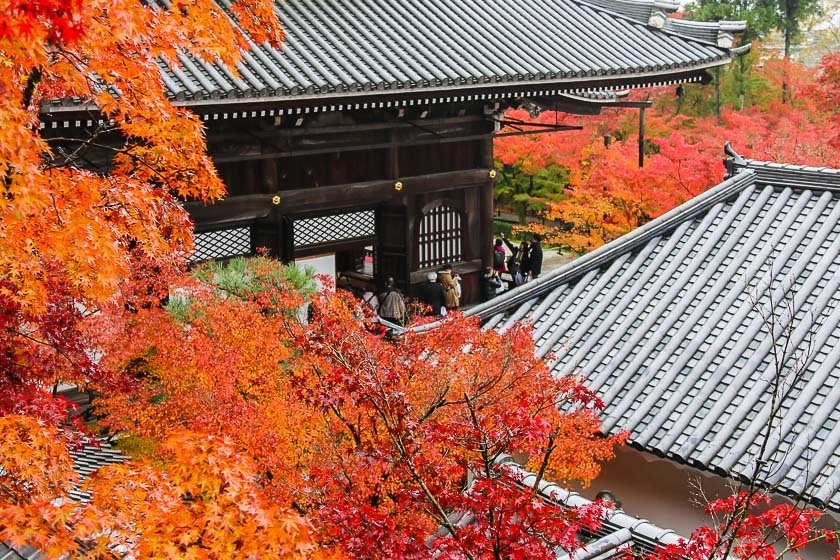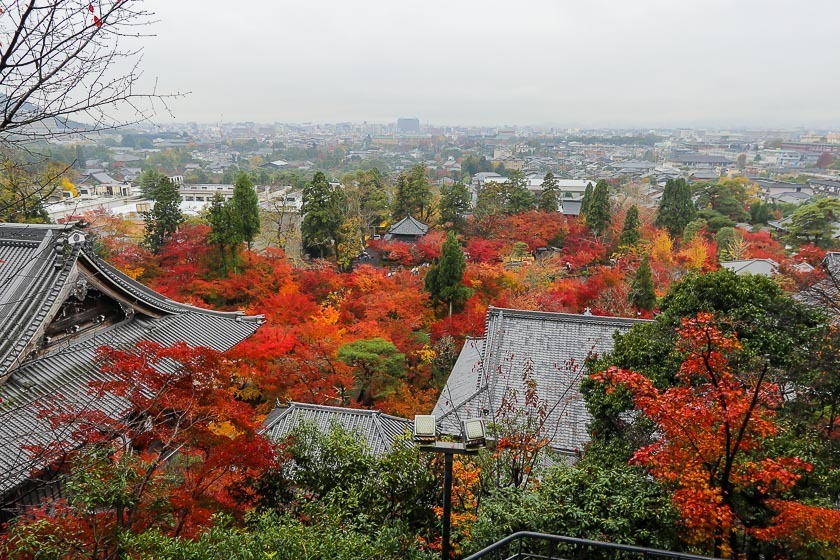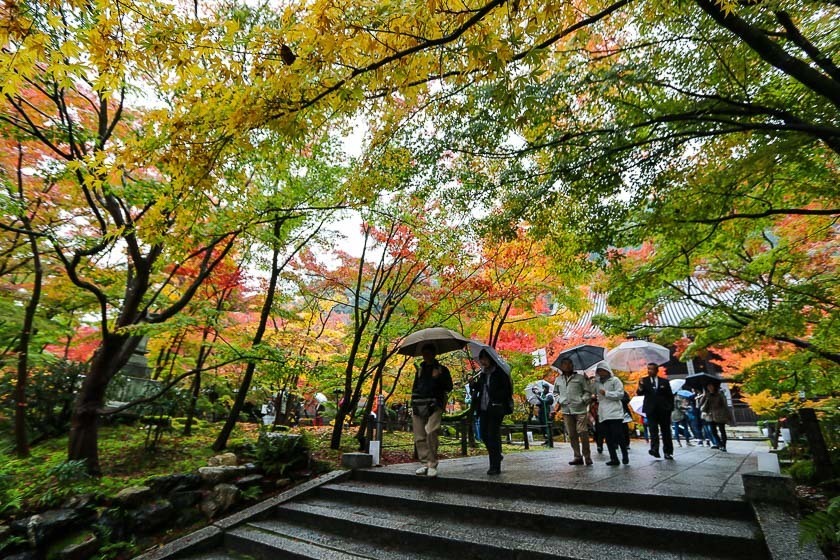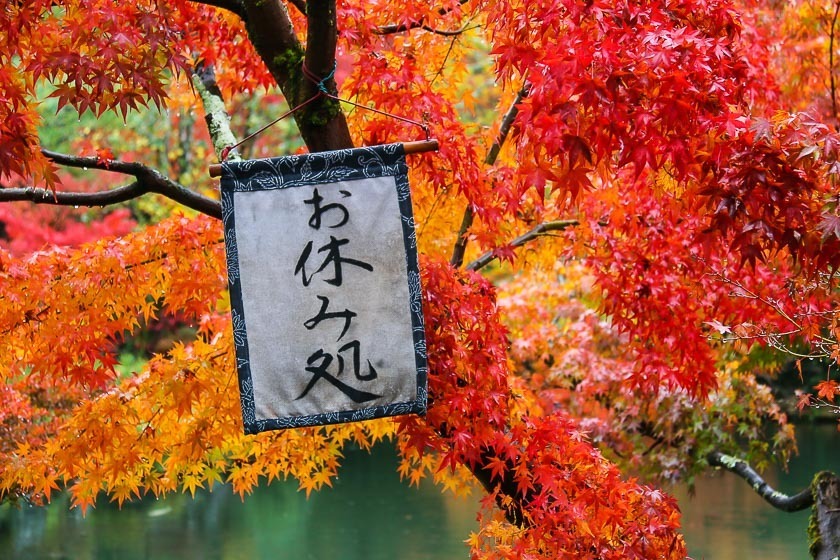 My next stop was Shinnyodo Temple, about a ten minute walk from Eikando Temple. The quiet temple is not as crowded as Eikando nor Nanzenji where I was earlier, and the colors were as spectacular. The temple grounds, where almost all of the maple trees can be found, are free to stroll through and admission is only required if you want to enter the inner chamber of the main hall and to see the temple's gardens. I found the trees here to be approaching their best and would require a few more days of sunshine and cool temperatures to reach their peak. I expect the best viewing period to continue to the end of the month.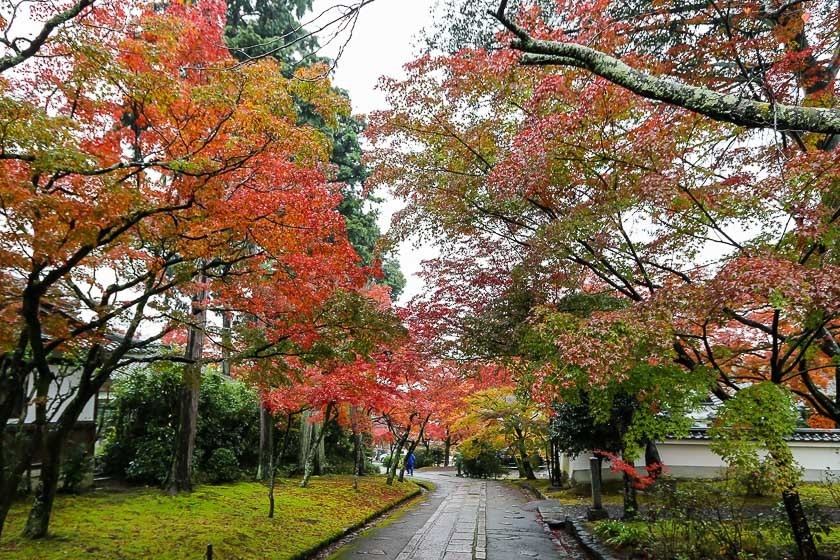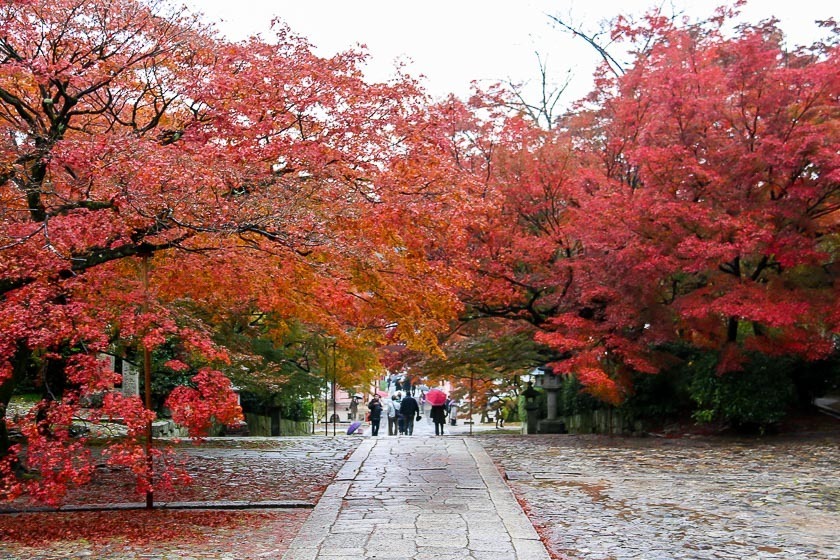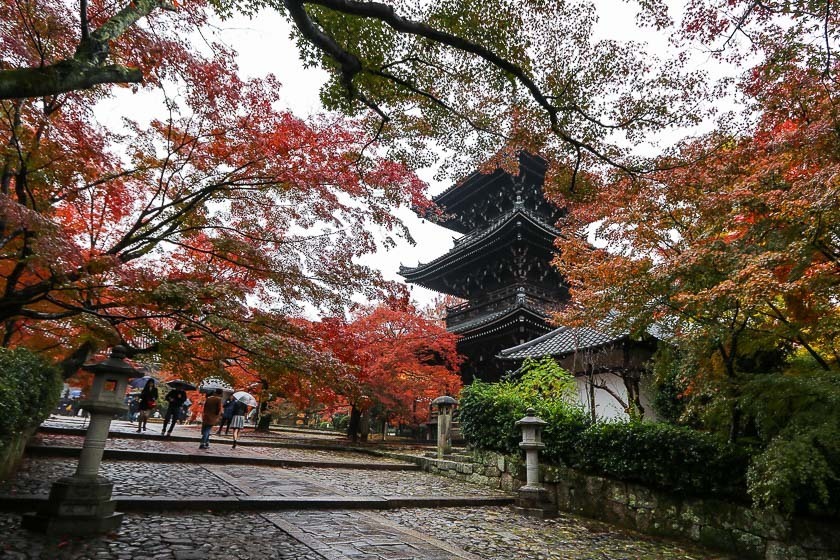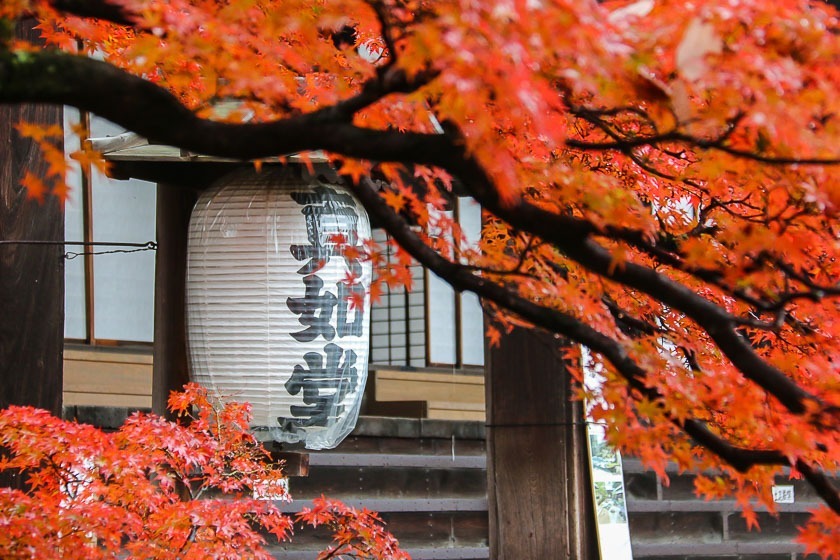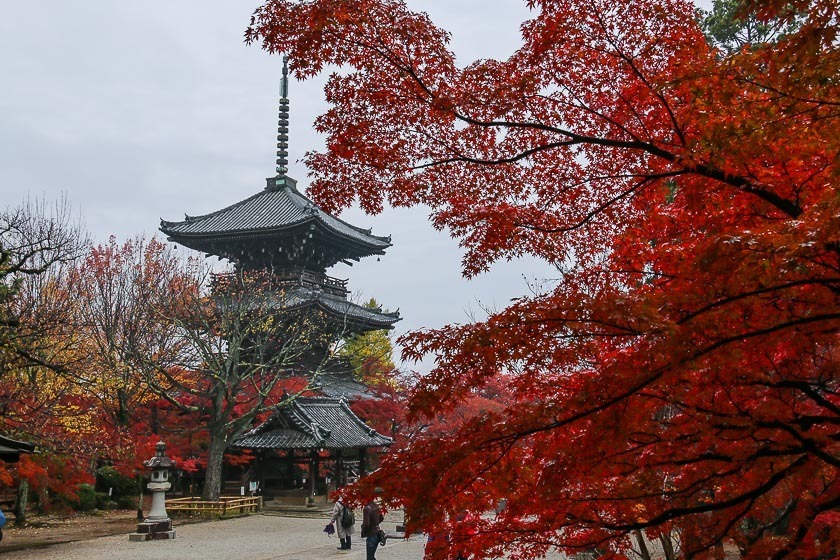 Finally, I took the bus to Enkoji Temple. I found the leaves here to be colorful and should reach their best in a few more days. The canopy of the maple garden was a vibrant red while its interior had a mix of green, yellow and orange. The temple has two halls where visitors can sit and enjoy the color spectacular, and also provides a great photo opportunity of the garden.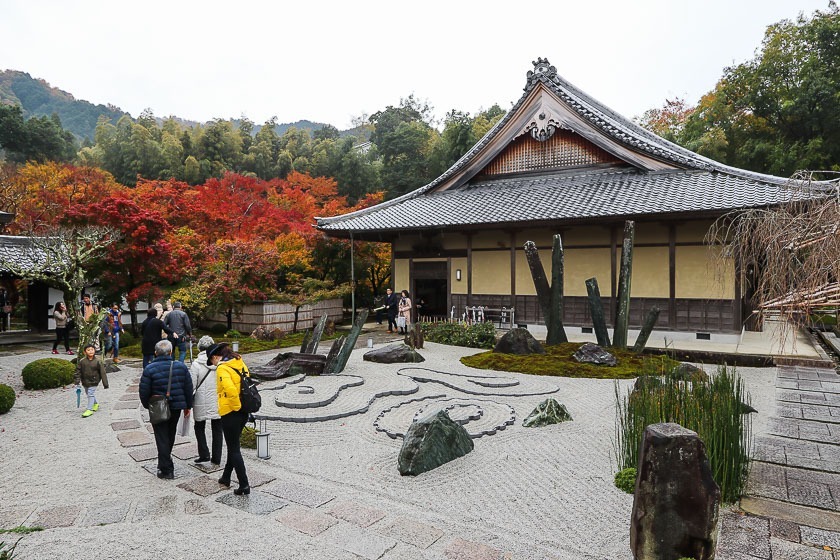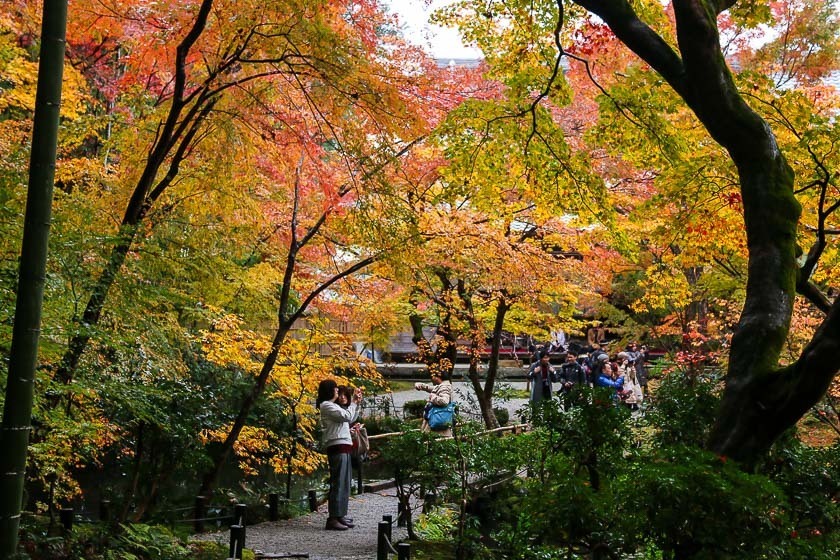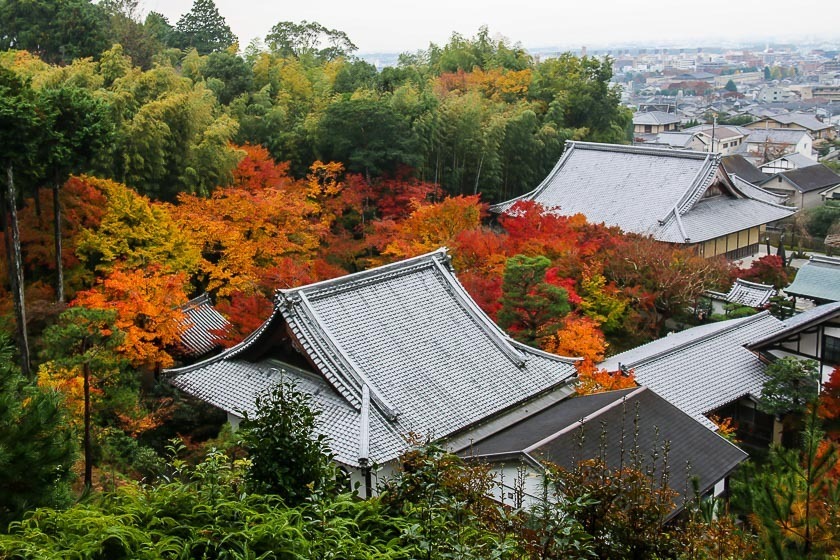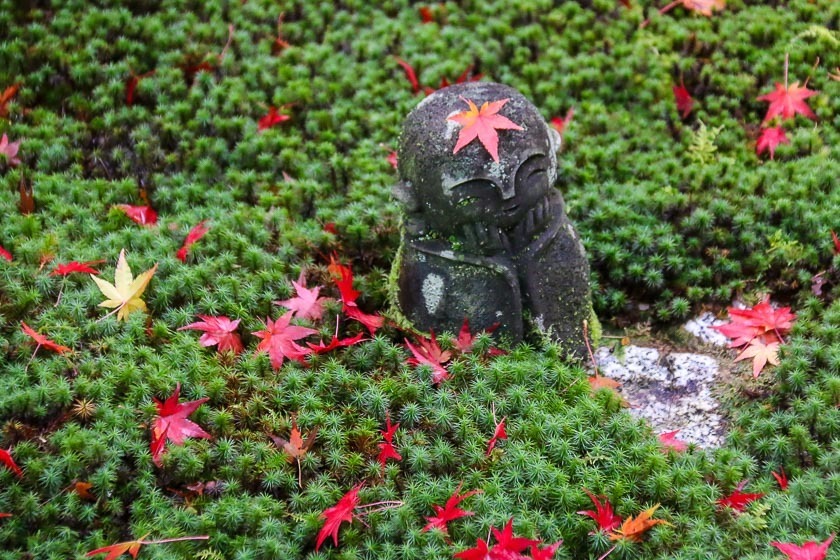 Questions? Ask in our forum.