Autumn Color Report 2015
Official autumn color reports by japan-guide.com
Where to see autumn leaves? - When do trees turn colors? - What trees turn colors?
Schedule of upcoming reports - Post your own report
2015/12/04 - Kyoto Report
by joe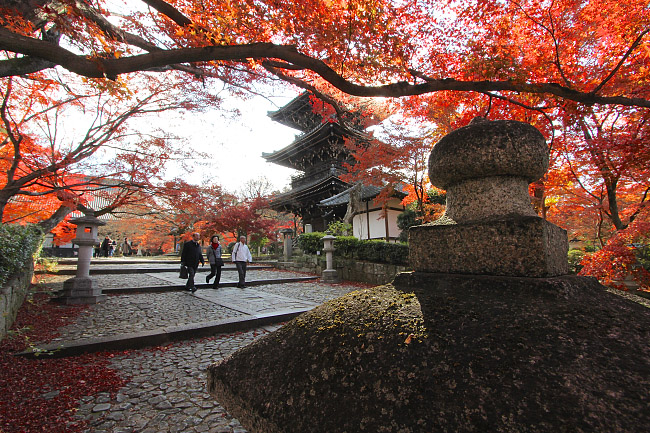 After an unusually warm and rainy mid-season, this year's autumn color season cast some doubt about how it would finish in its last few weeks. While the colors in Tokyo seemed to be pushed back a little later than usual by the weather, the Kansai Region has seen its trees losing their leaves rather quickly.
Today, I made my way to Kyoto to find out how this trend affected some of the old capital's best koyo spots as the city quickly reaches the end of its season.
My first stop on this sunny morning was to eastern Kyoto's Shinnyodo Temple, a quiet, off-the-beaten-path temple of the Tendai Sect that sports some spectacular autumn colors starting around late November. When I arrived, I was pleasantly surprised to find the colors were still gorgeous today, though slightly past their peak. The trees look to remain nice for another week or so before losing most of their leaves.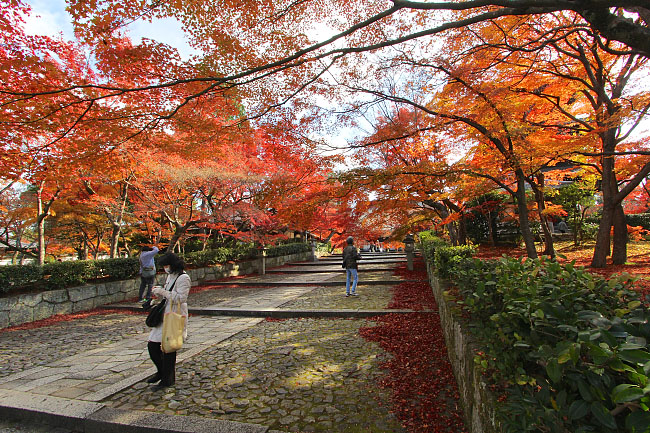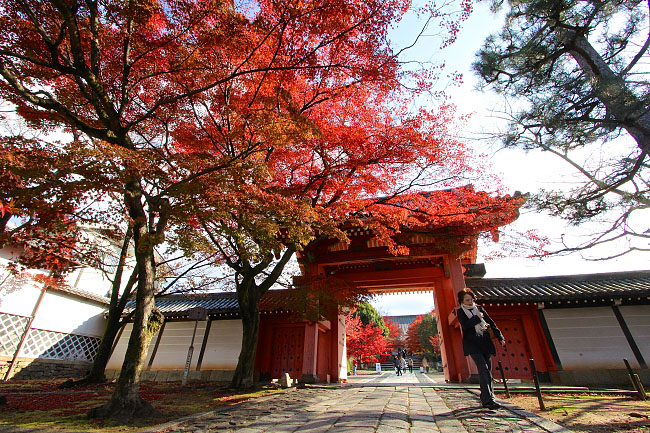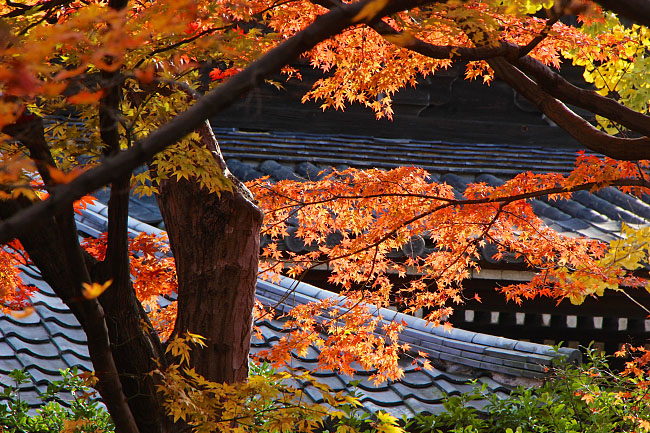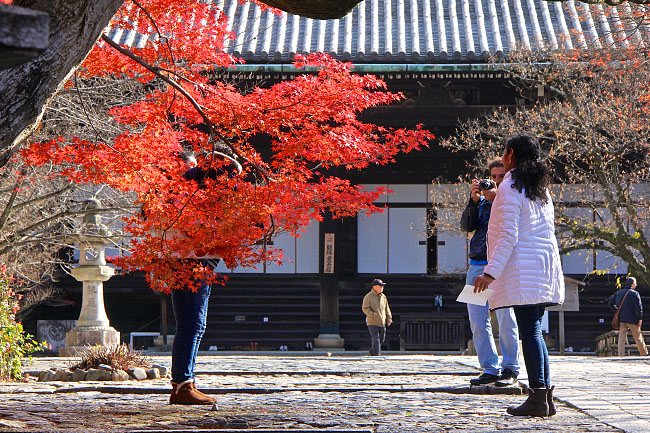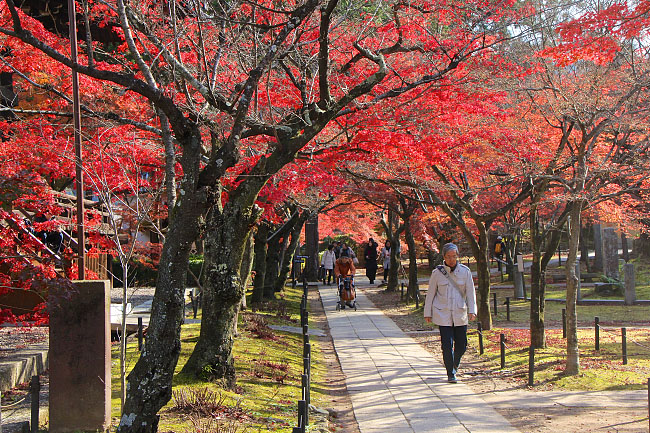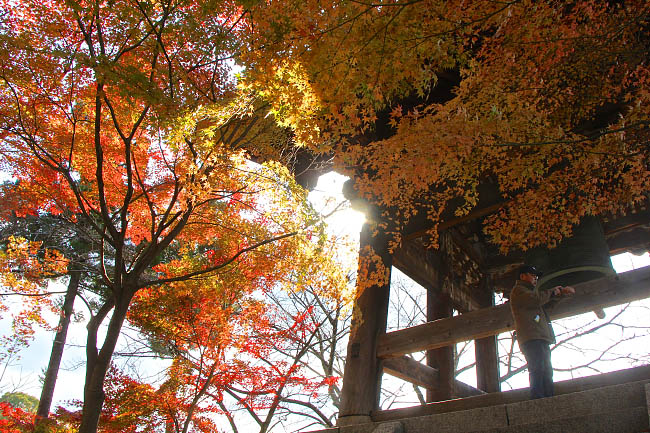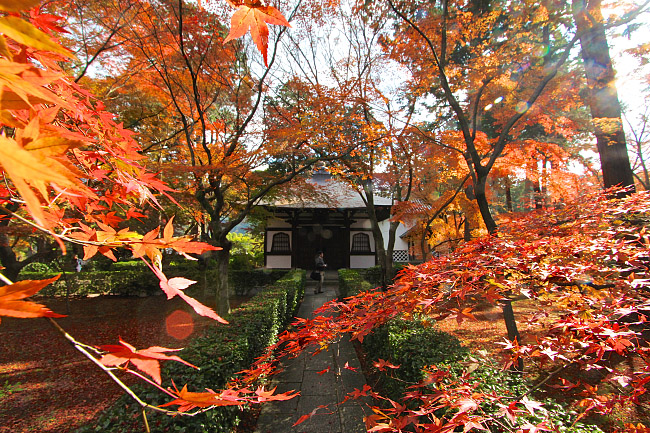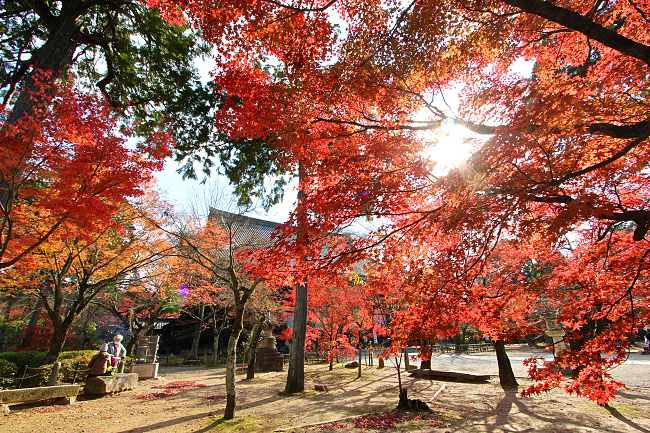 From Shinnyodo, I took a 15-20-minute stroll from the temple along the Philosopher's Path to my next destination: Eikando Temple. Eikando's huge grounds are extremely popular for leaf watching, and today hundreds of people flocked to the temple to catch the end-of-the-season colors.
Today, Eikando was definitely past its peak color in most spots (particularly around the large central pond). In many other spots, though, hundreds of the momiji (Japanese maple) trees around the garden were still at their peak color (though also towards the end of it).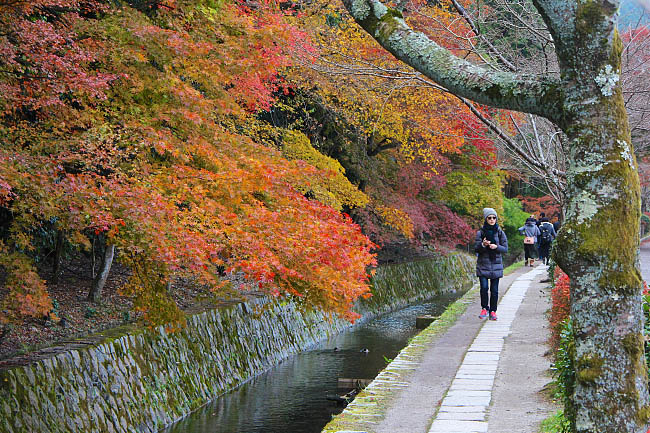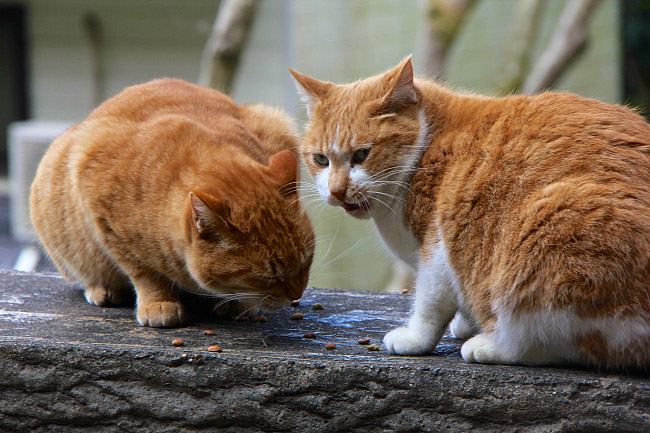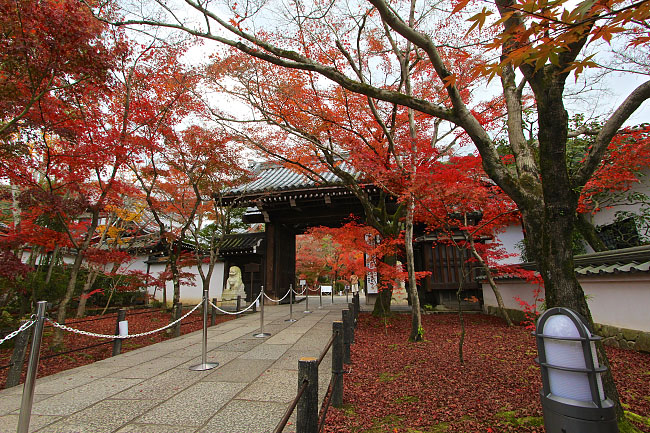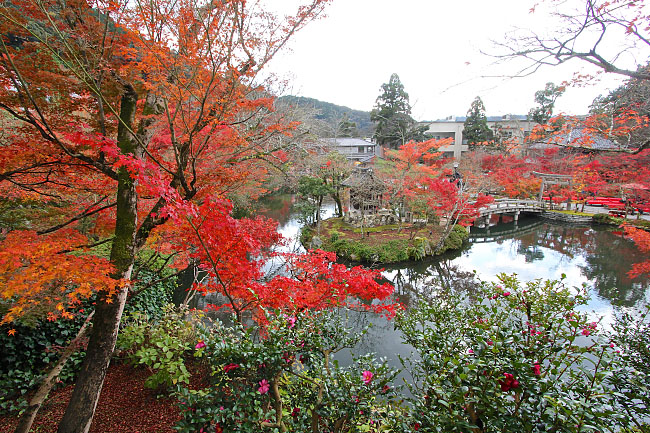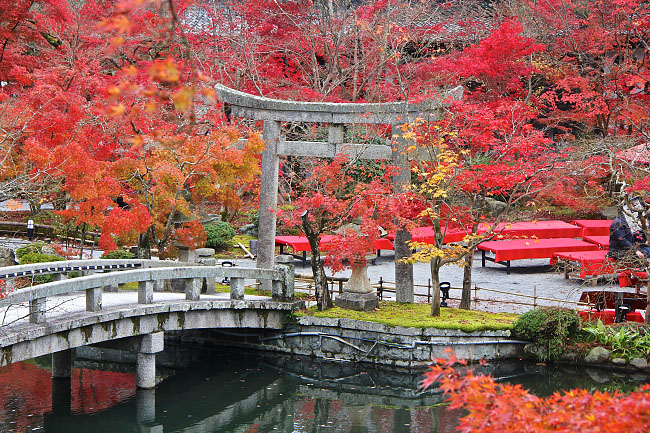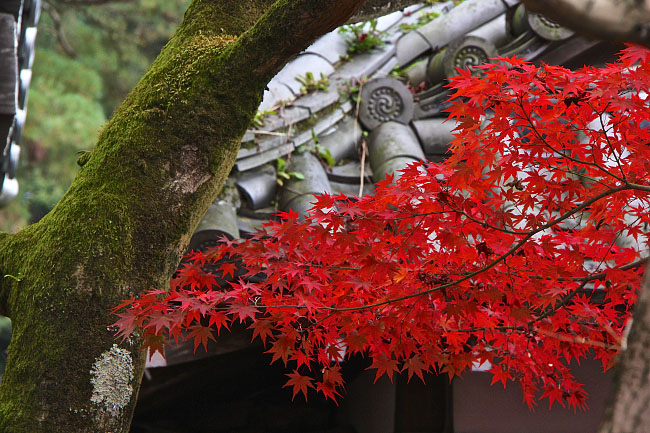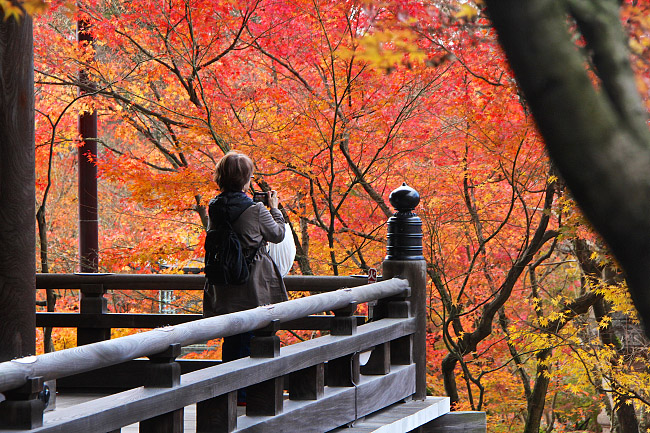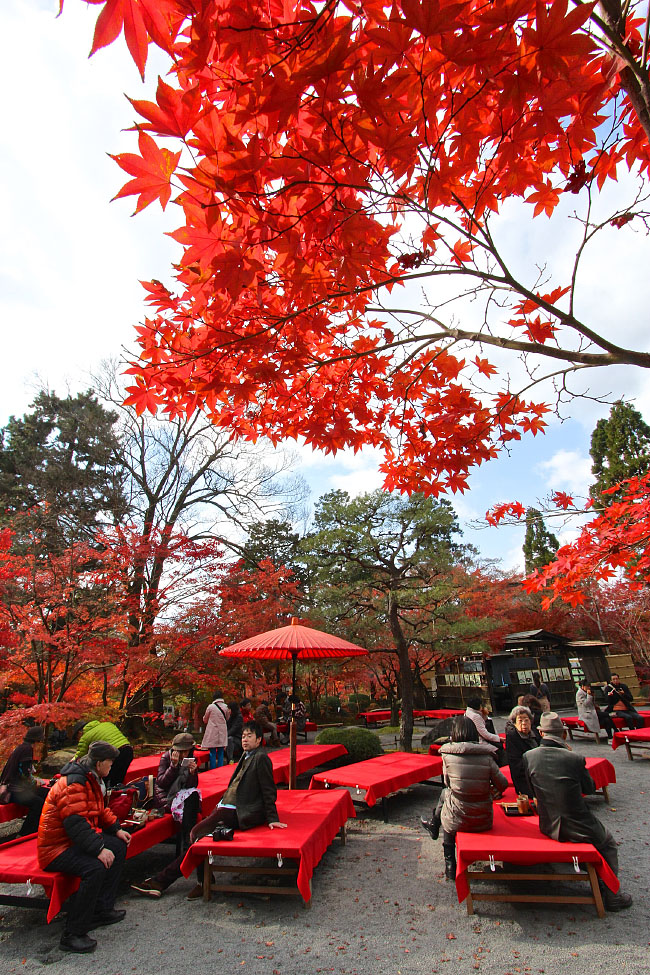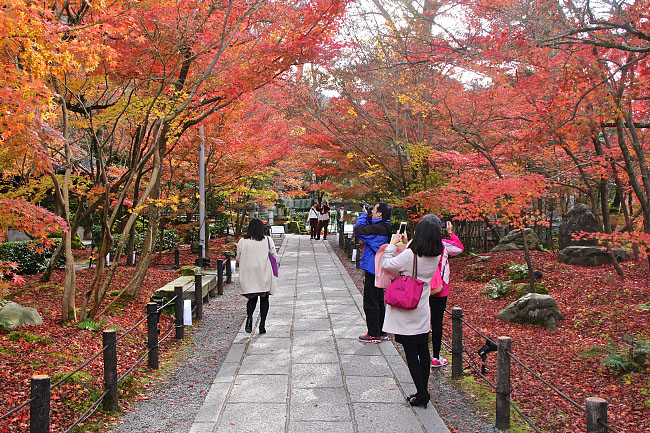 My next stop today was just next door Eikando at Nanzenji Temple. The huge temple grounds feature a few spots with some nice autumn colors, but in particular, the small subtemple called Tenjuan Temple shines. The small Zen garden around the temple was definitely far past its peak today, but still had a few lovely late-changing momiji that made the atmosphere wonderful.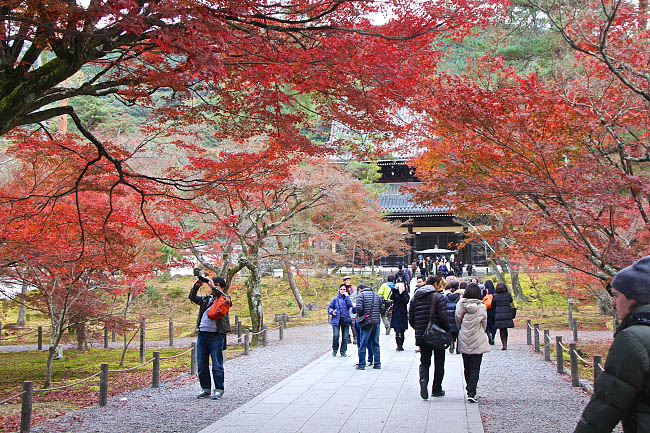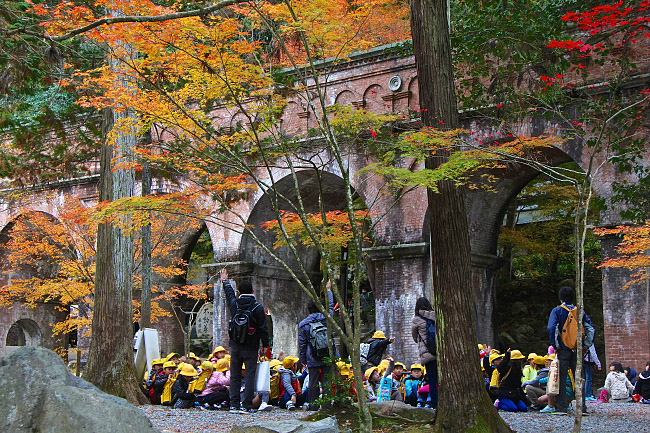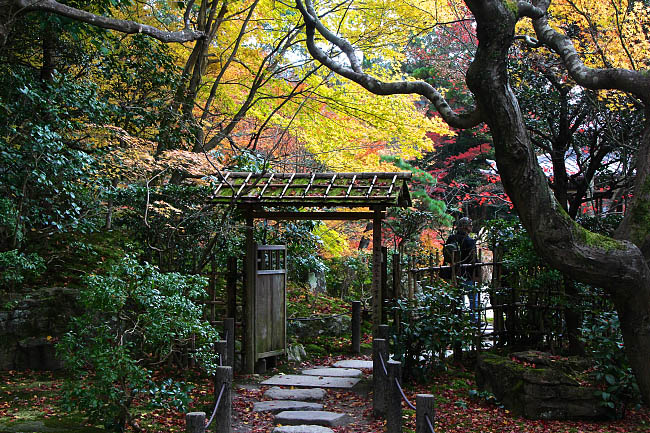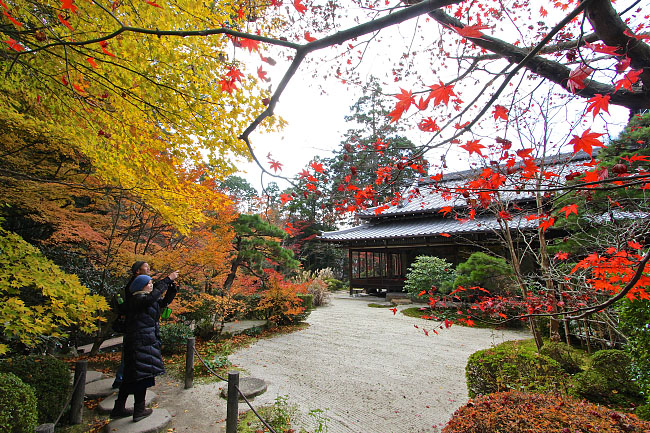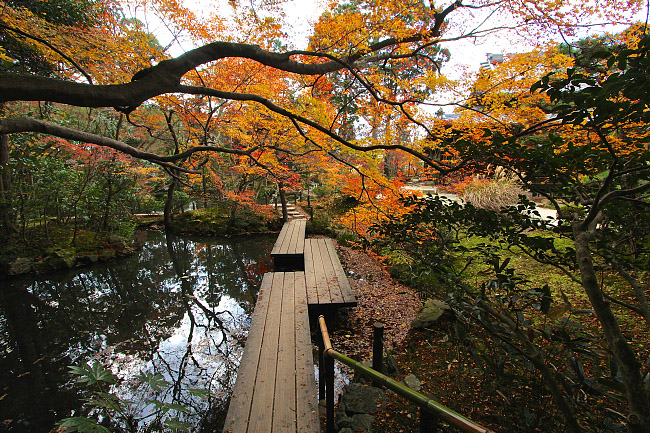 My next stop was to Kodaiji Temple, another 20-minute walk south from Nanzenji. Kodaiji, another autumn color all-star in Kyoto, was also past its peak color today. Again, though, several later-changing momiji trees still provided some nice color which should stick around probably for another week or so.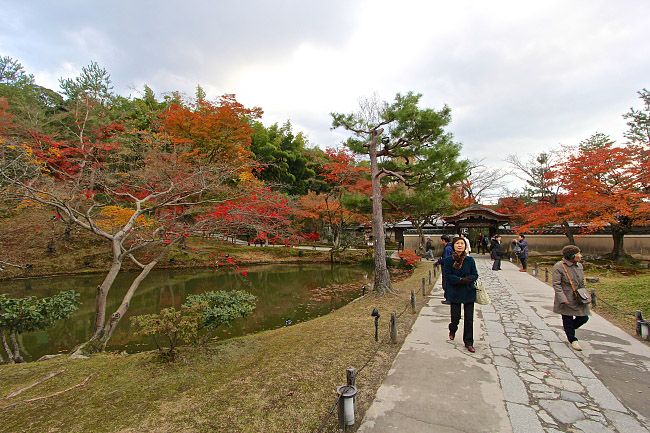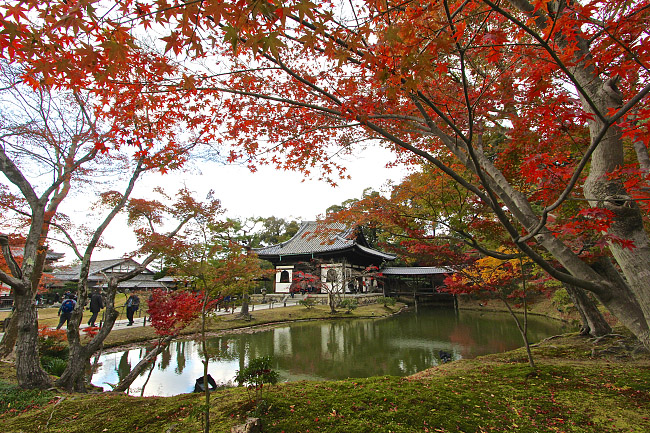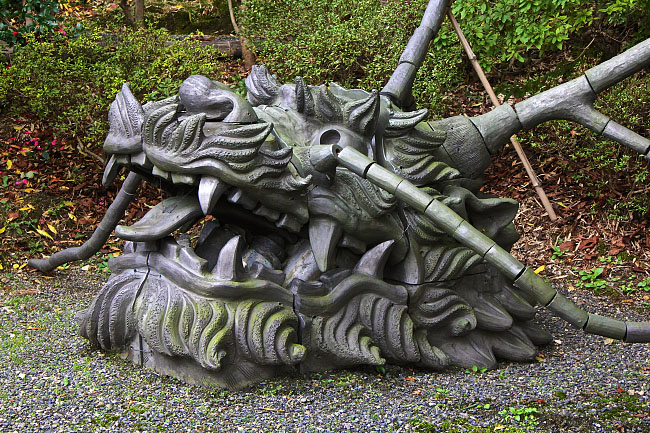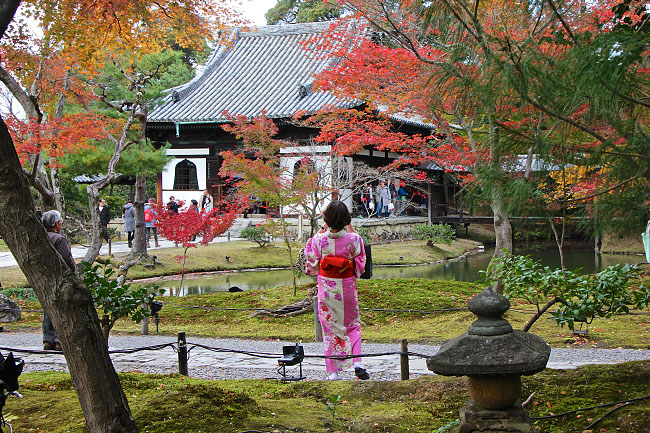 My last destination for the day was none other than Kyoto's iconic Kiyomizudera Temple. Though I was worried I may be too late for good colors here, my qualms quickly abated as the afternoon sun lit up the hundreds of bright red momiji all around the temple's main hall. Like the rest of the city's koyo spots today, the trees were arguably a bit past their peak, but still have a solid week of some great color left.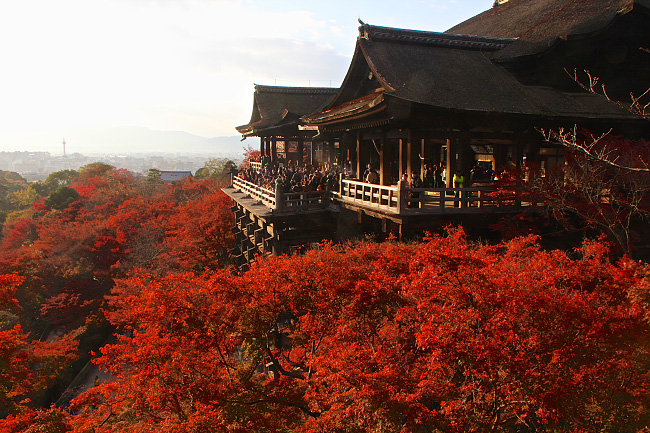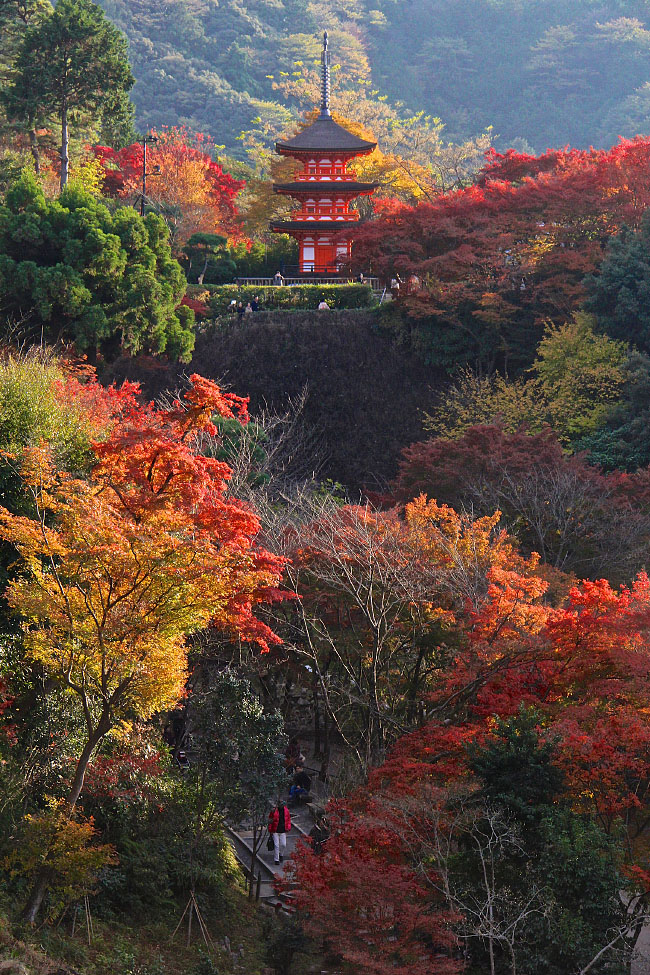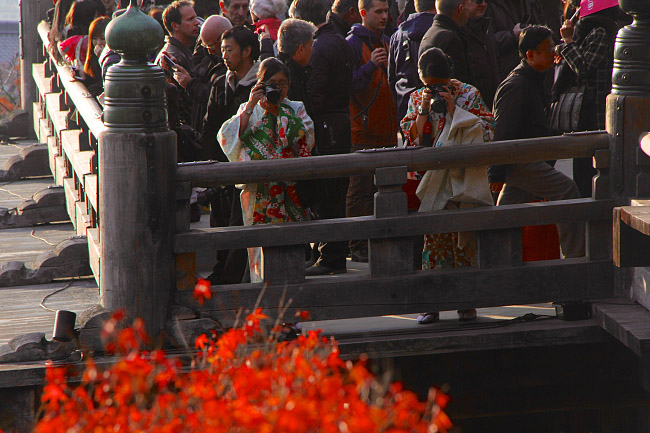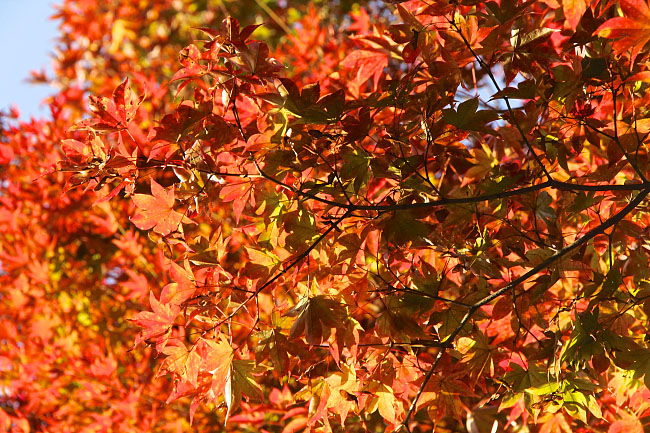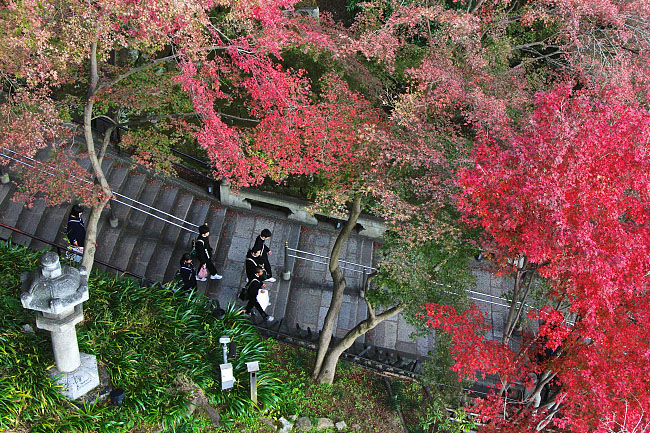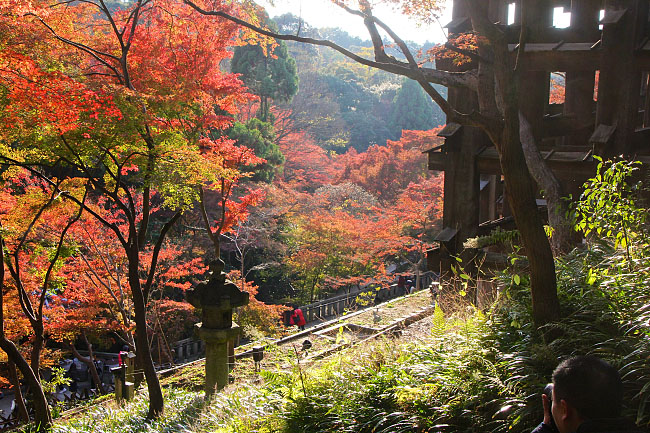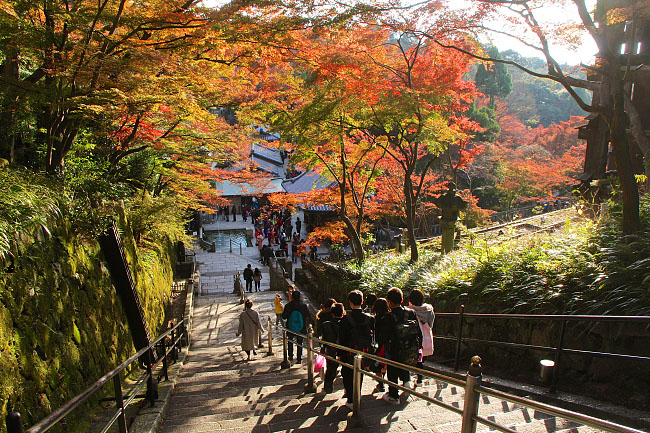 Questions? Ask in our forum.