Autumn Color Report 2010
by japan-guide.com
This is the official japan-guide.com autumn color report for 2010. Please visit also our guide to autumn leaves for more general information and our schedule of upcoming reports.
2010/11/26 - Kyoto Report
by francois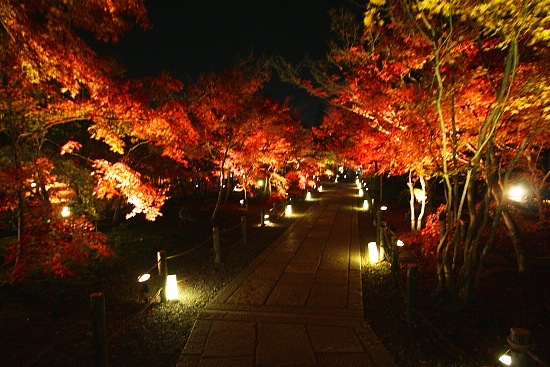 Yesterday evening, wanting to get one last bit of koyo in Kyoto, I went to two evening illuminations of koyo spots that I had already visited over the past few days. The first was Kitano Tenmangu Shrine in northern Kyoto followed by Eikando Temple in eastern Kyoto.
Light ups, as they are usually called, often take place at spots that are well known for their autumn colors. The locations have special evening opening hours and are illuminated by a large number of lights that make for a unique atmosphere and interesting photographs.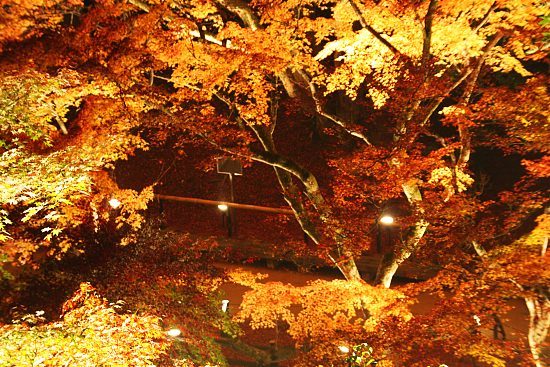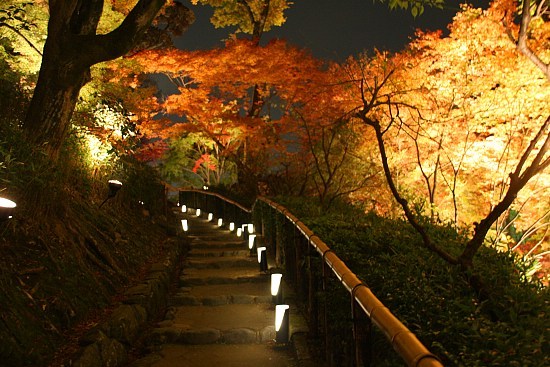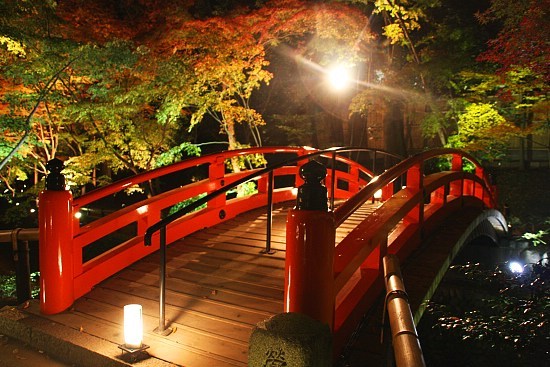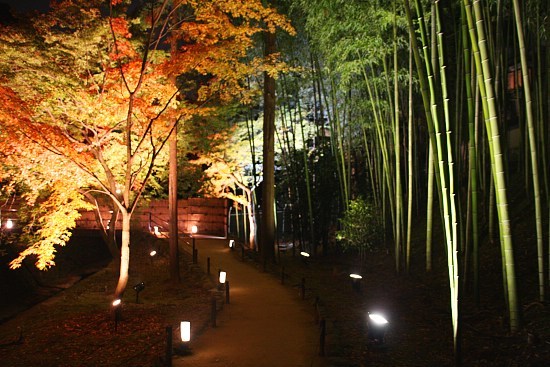 I visited Kitano Tenmangu Shrine for the November 24 report and went back last night to get another look at things. The paid Odoi area beside the shrine that has the shrine's best autumn colors is also having light ups. Travelers who want to see the leaves at night will have four more chandces this years, either this Saturday and Sunday night or the the next ones.
Beacuse the trees still had quite a bit of green I think that Kitano Tenmangu will be a good place to visit this weekend for trees that are just coming into the peak colors rather than coming off of them. This results in fuller trees with more leaves and less bare branches.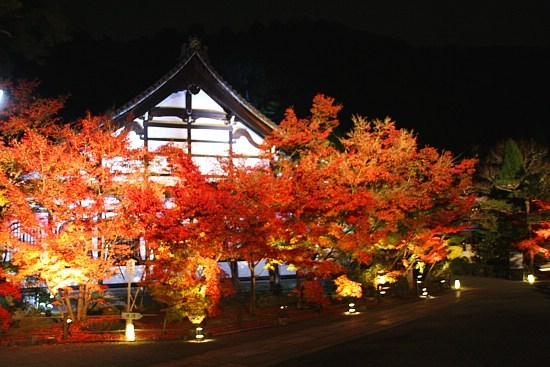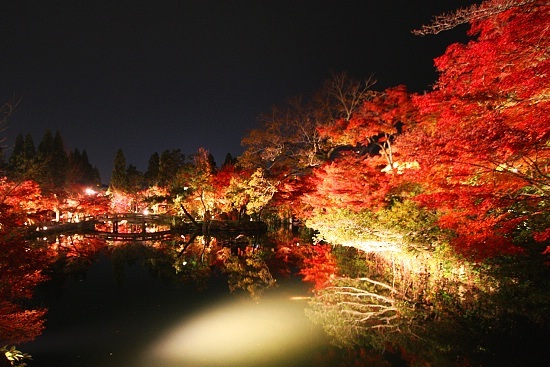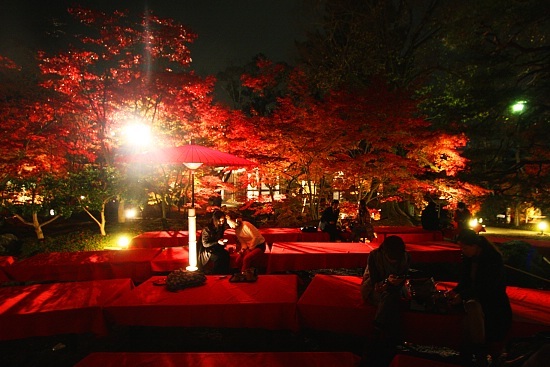 After my shrine visit I headed eastward to Eikando Temple. Visiting the temple in the evening there was a much different atmosphere than when I had gone during the day on November 23. The leaves were still very attractive and should remain so into this weekend at the least. The light up will continue taking place every night from 17:30 to 21:30 (entry until 21:00) until November 30.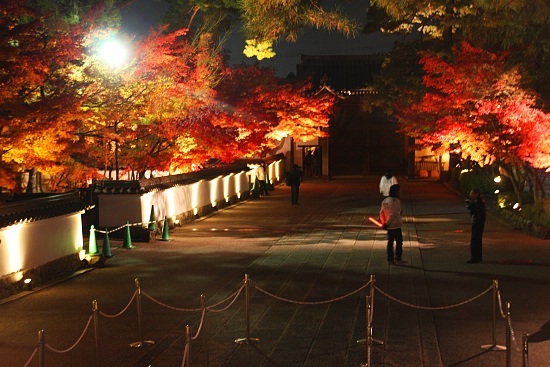 Questions? Ask in our forum.