Daisetsu Kogen Onsen: Peak Colors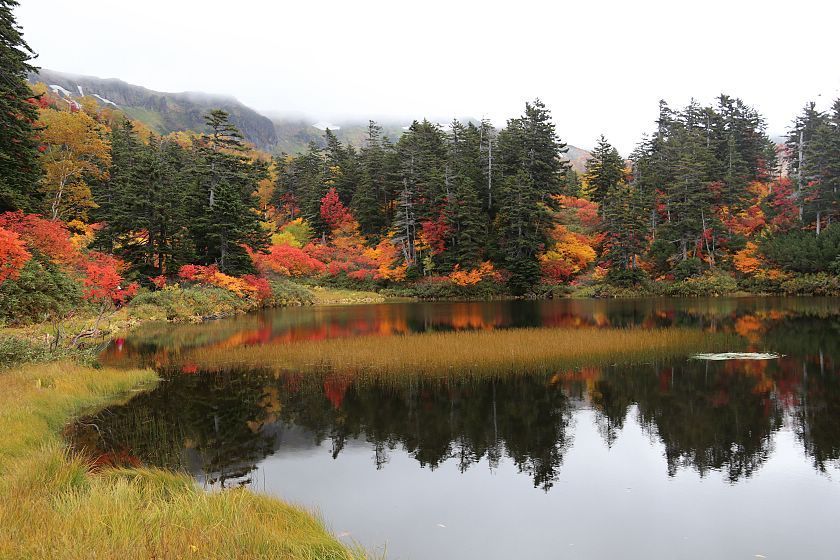 After a foggy day on Mount Asahidake yesterday, I approached Daisetsuzan National Park from the opposite side today and made a four hour hike around Daisetsu Kogen Onsen, one of the bases on the western side of the large national park. The trees and bushes in the area are known to peak a few days later than around Mount Asahidake, and I am happy to report that the season was at its peak and the colors absolutely astonishing.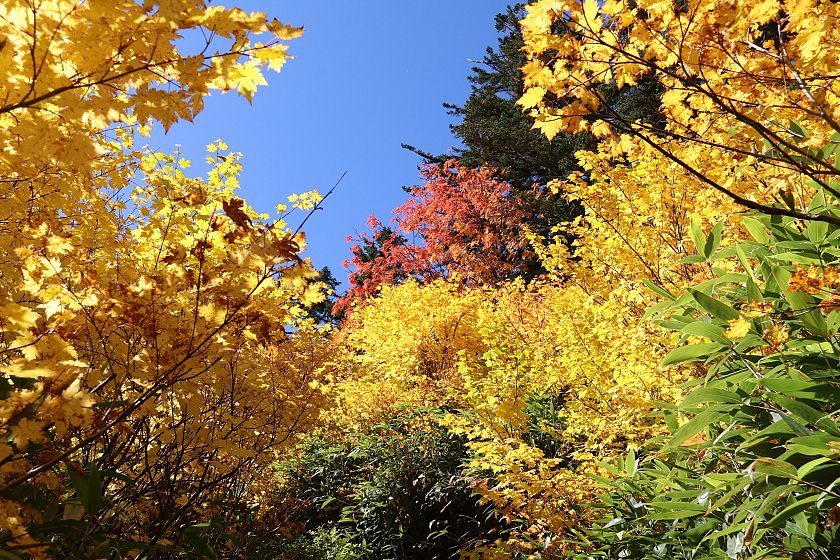 Daisetsu Kogen Onsen becomes quite busy in autumn, and during the peak of the season (September 21 to October 1, 2017), visitors must leave their cars at a temporary parking lot down in the valley and take a shuttle bus to the trailhead. Thanks to this shuttle bus, it is also possible for tourists without cars to reach Daisetsu Kogen Onsen, which is otherwise not served by public transportation. Infrequent buses operate between Sounkyo and the temporary parking lot. See timetable in Japanese.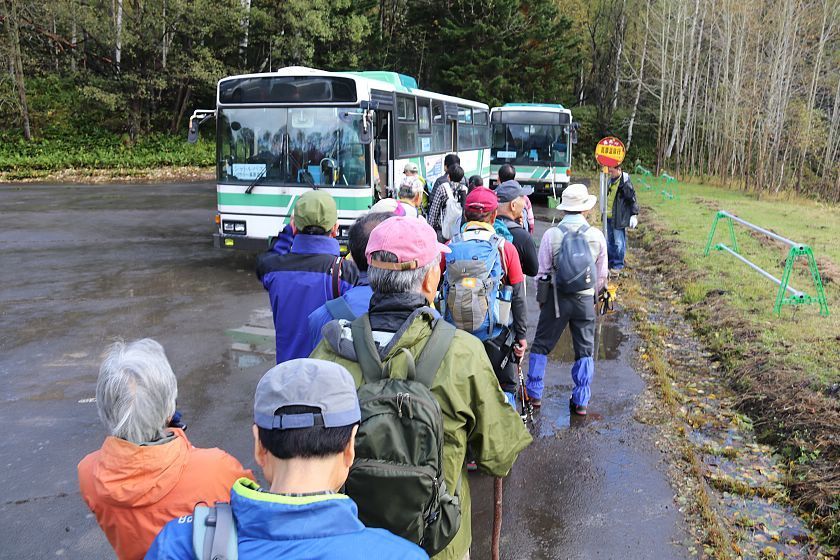 The hiking trail leads through terrain known to be inhabited by a fair number of brown bears. Therefore, all hikers attend a short explanation session before heading off. The session is in Japanese only and informs about recent bear sightings and local rules, such as the ban on eating anywhere along the trail except in a couple of designated areas. To the relief of some, we were also informed that most bears have moved into higher or lower areas by this time of the season and that an encounter would be rather unlikely.
The trail first leads for about an hour through the forest before passing multiple beautiful ponds over the next hour. The autumn colors started out quite beautiful already in the forested area, and were at their absolute peak around the ponds. Rarely in my past ten years of autumn color reporting have I seen such vibrant colors in wild nature.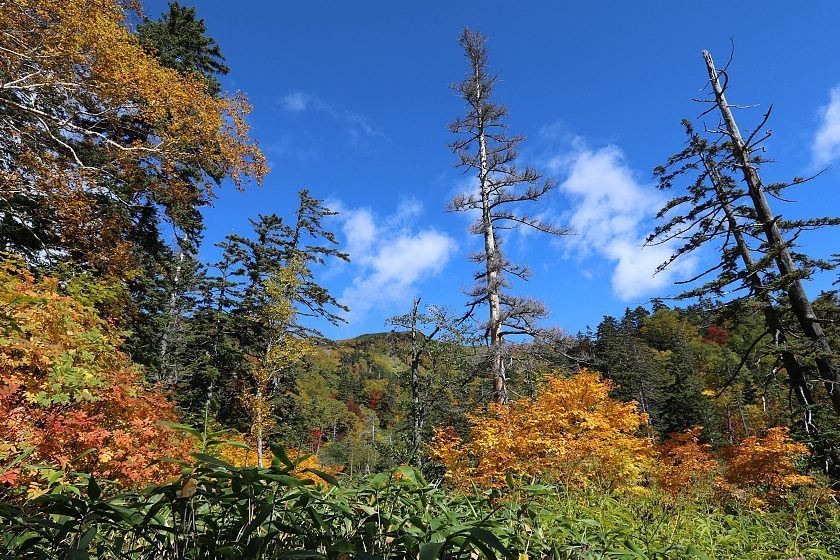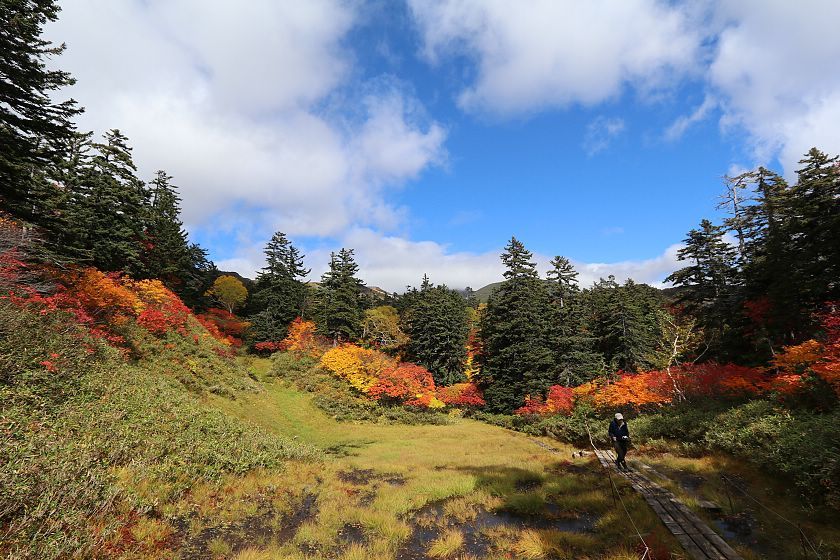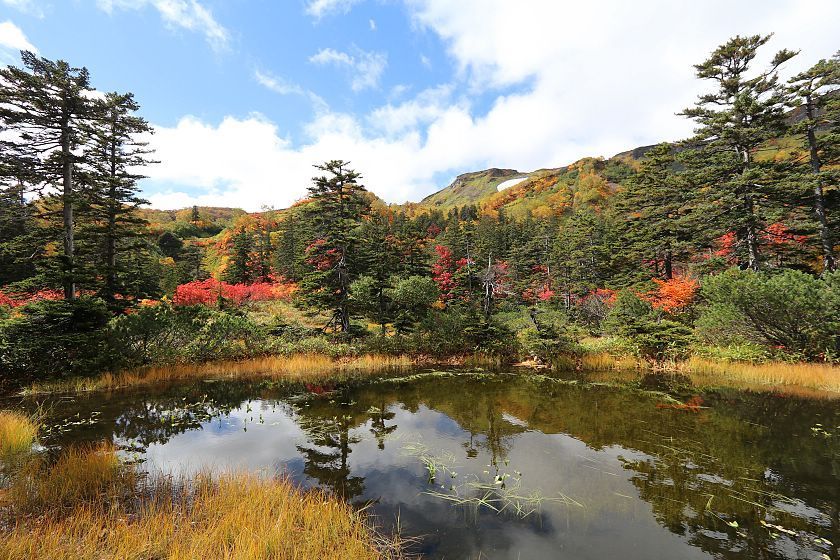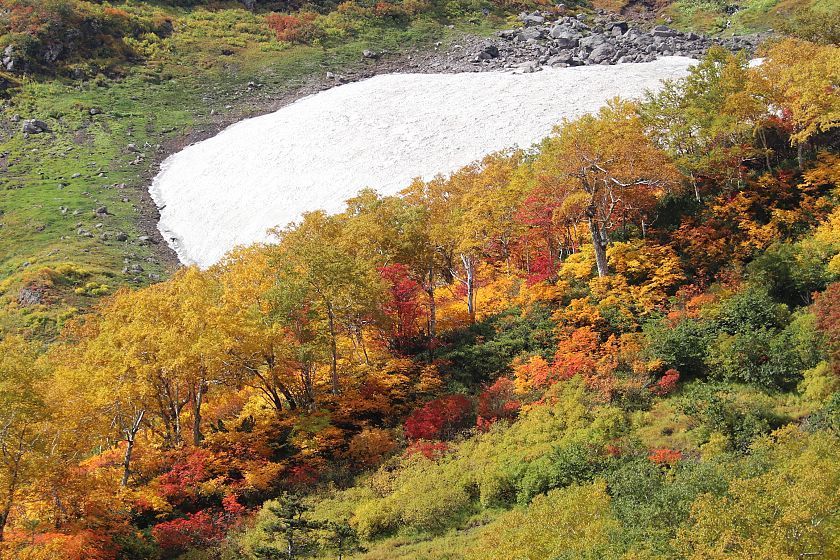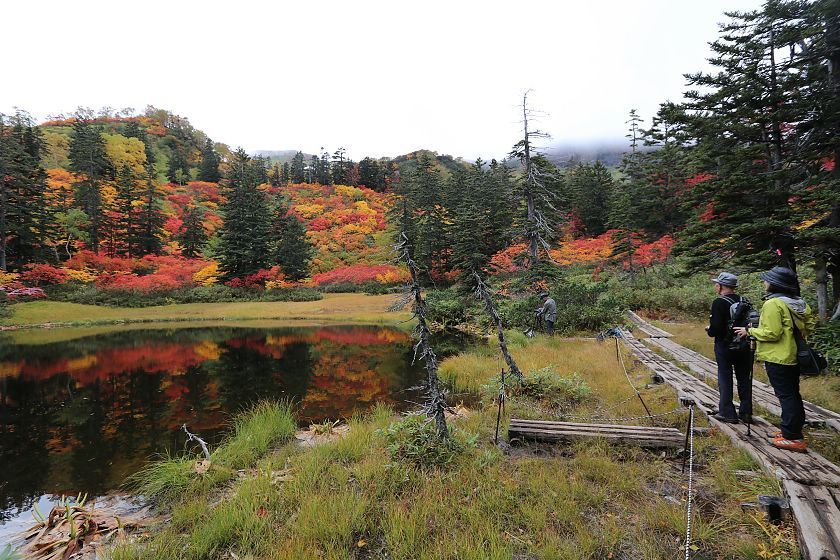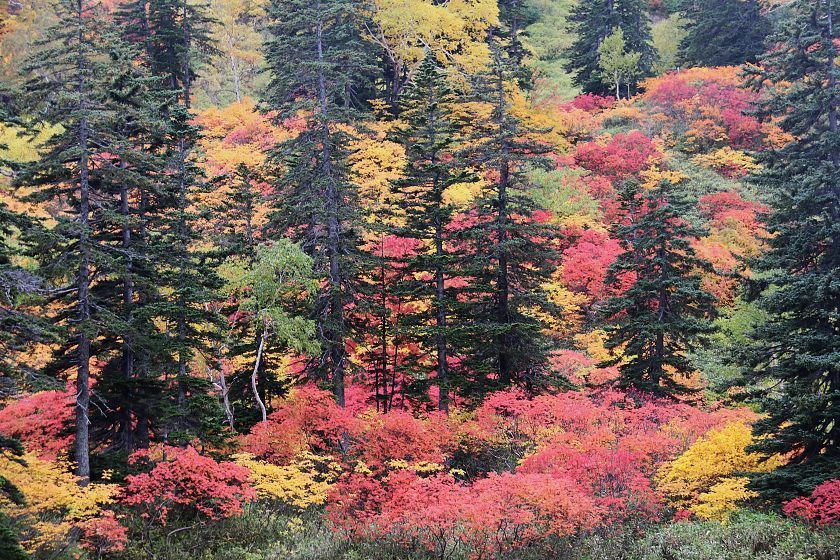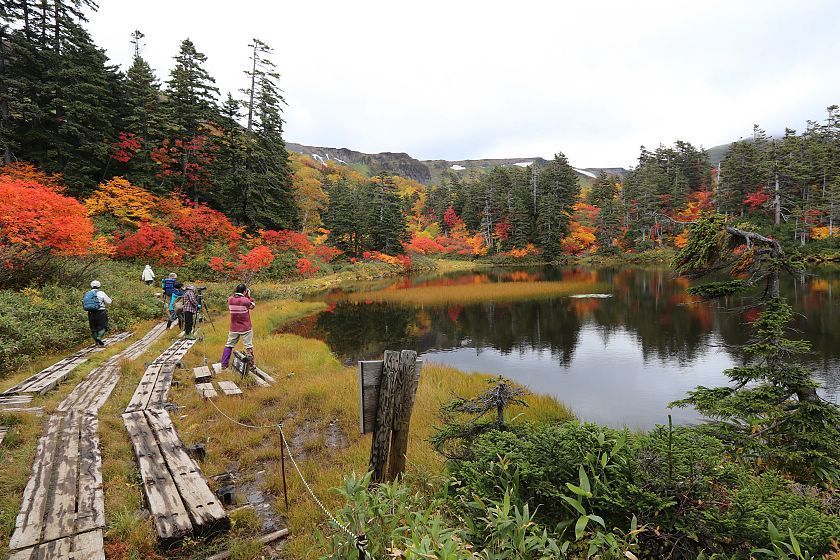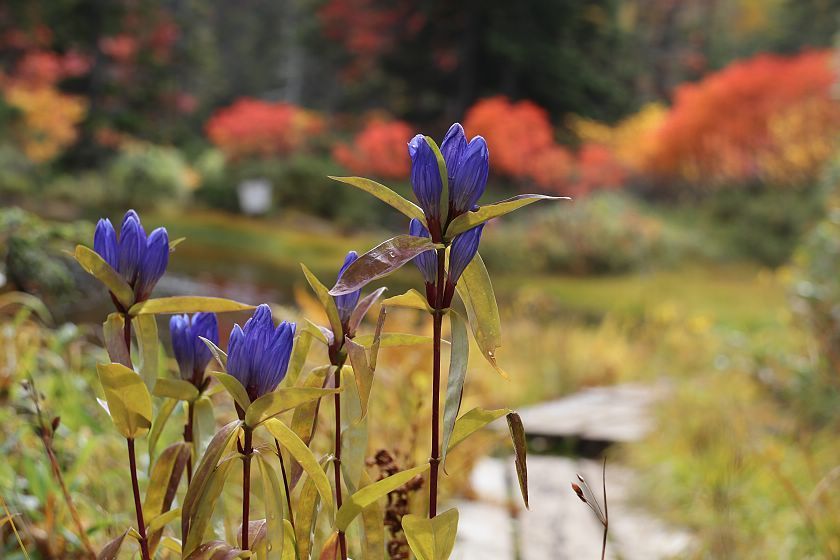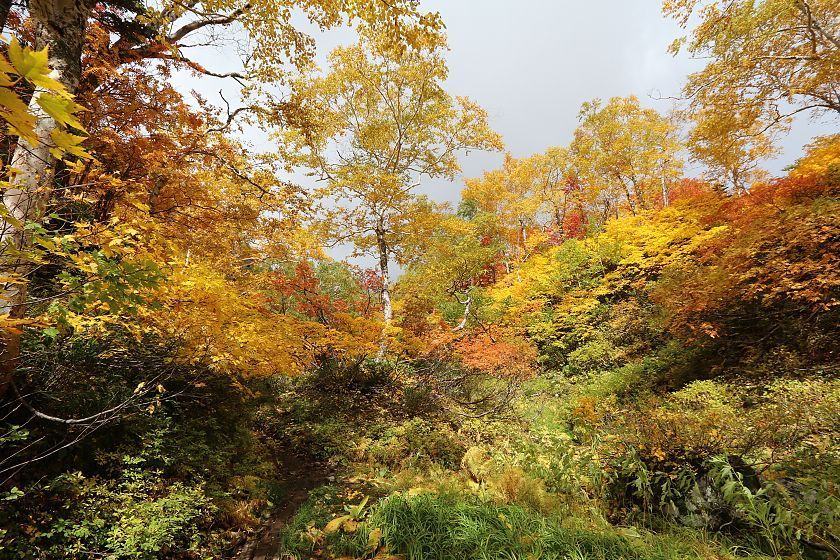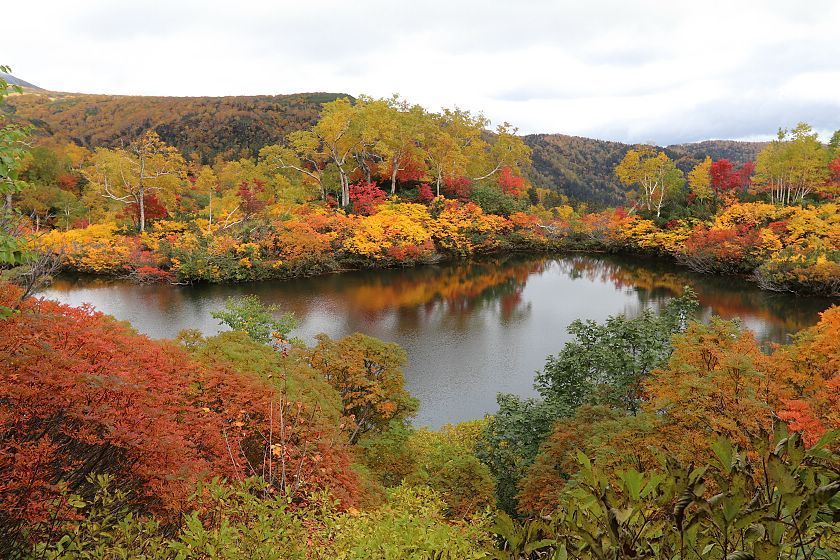 The hiking trail then leads in a circle back towards the trailhead; however, a typhoon destroyed a large part of the trail's second half last year, and it is currently not possible to complete the circle. Instead, hikers return to the trailhead along the same route they came. Due to the wet weather of the previous days, the trail was rather muddy today.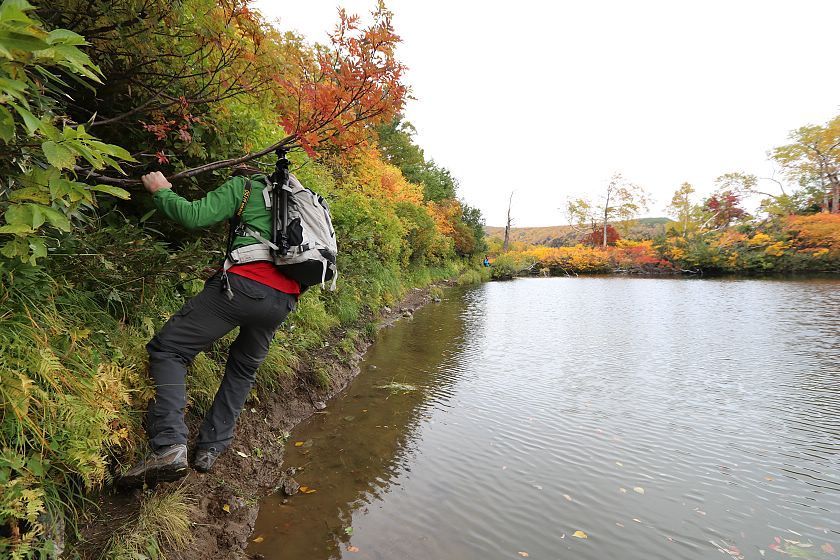 The colors around Daisetsu Kogen Onsen should remain spectacular for a few more days to come.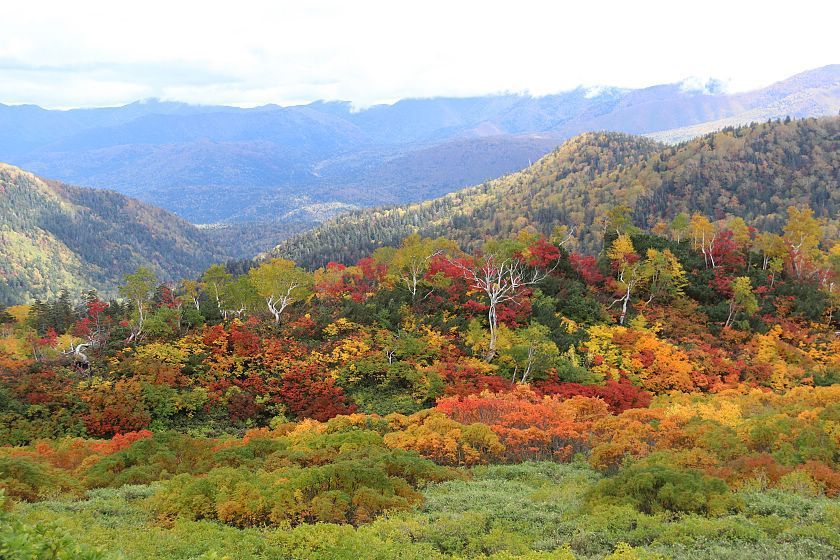 Questions? Ask in our forum.