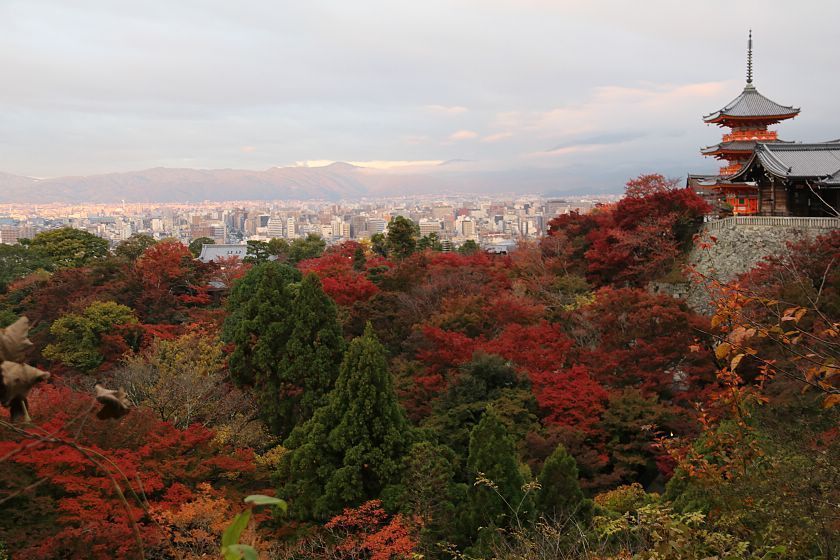 Two days after my previous report from Kyoto, I checked out some more of the city's autumn color spots. Sunny weather and large temperature differences between day and night have been providing ideal conditions for the colors to further progress over the past couple of days, and the best viewing period is starting at more and more of Kyoto's temples and gardens.
The rest of November will be the ideal timing to enjoy Kyoto's autumn colors this year. Furthermore, some of the later changing spots are likely to provide colors into early December.
Kiyomizudera Temple opens daily at 6am which is about half an hour before sunrise during this time of the year. I visited the temple just as the sun started to make her appearance when the temple approach and grounds were still pleasantly calm. The trees at Kiyomizudera were not at their peak yet, but close to it. They should remain beautiful at least through the rest of the month.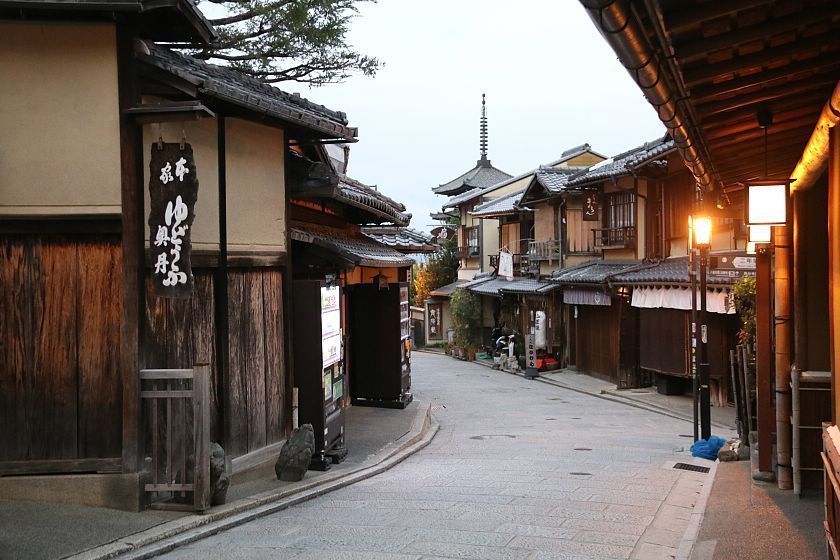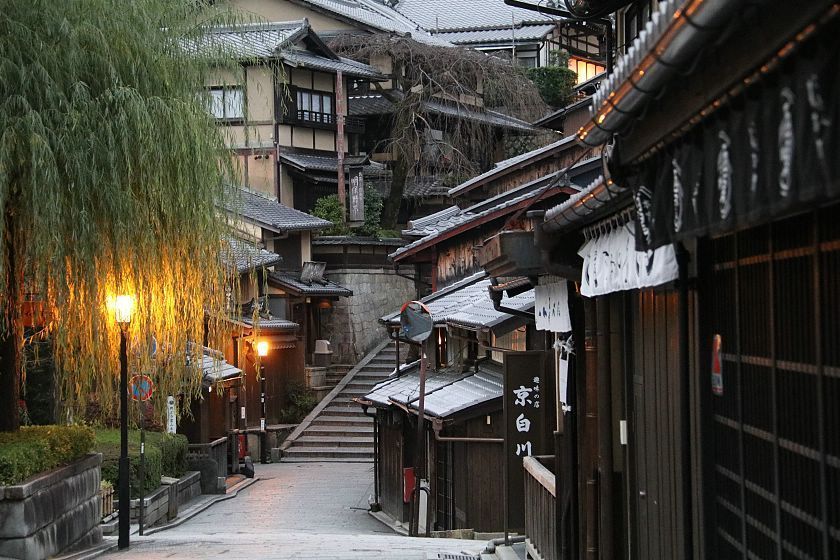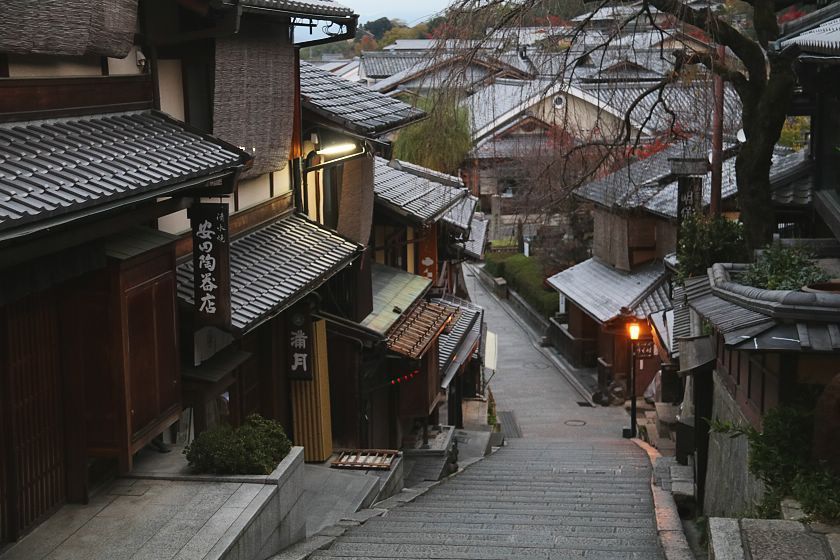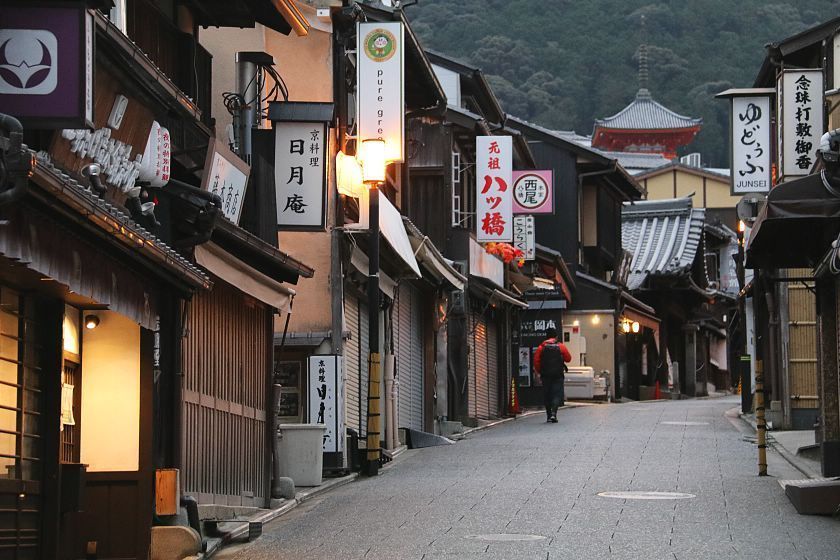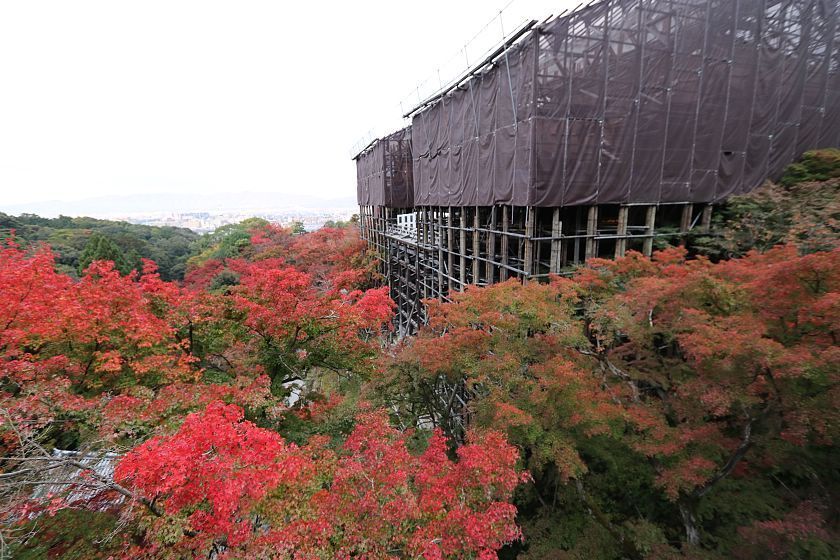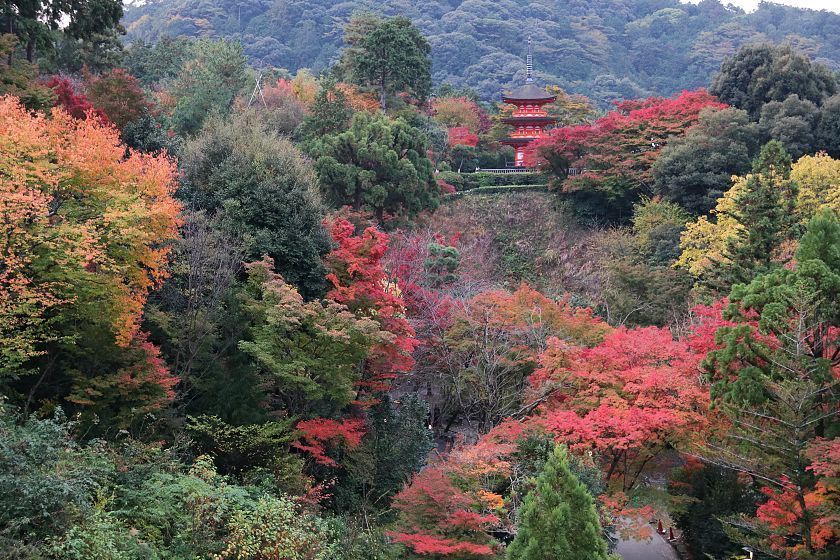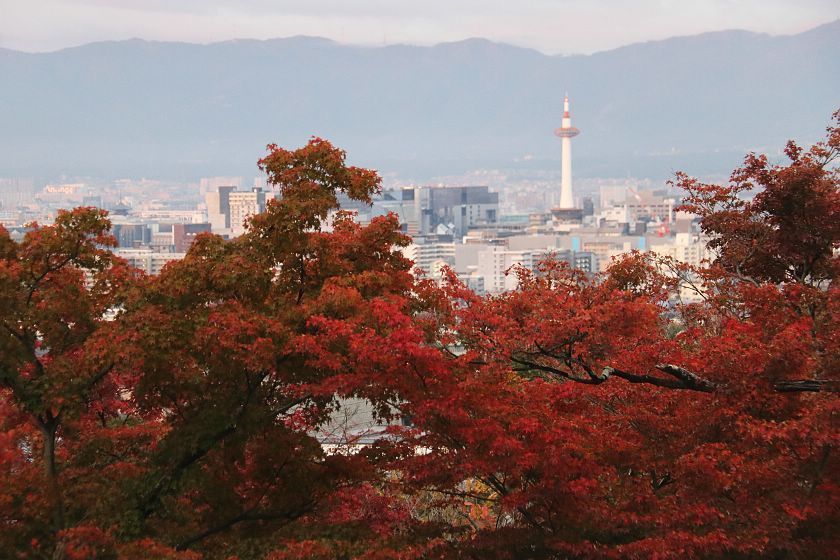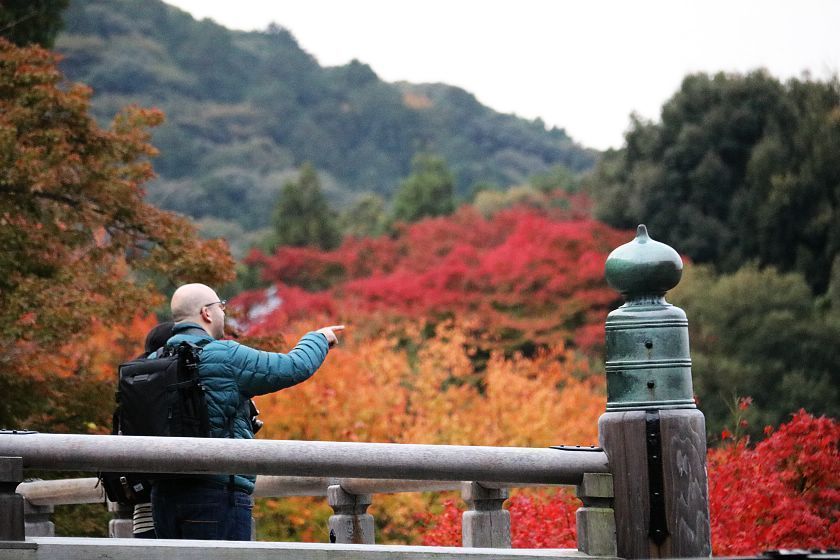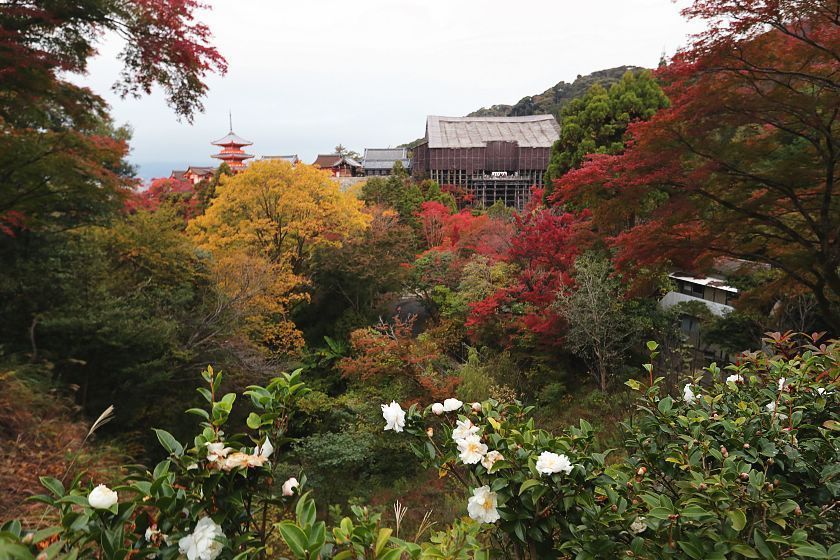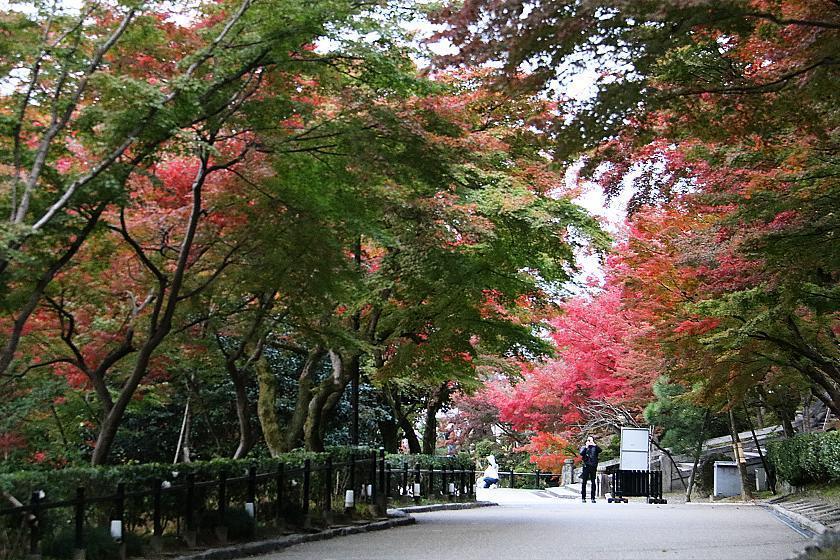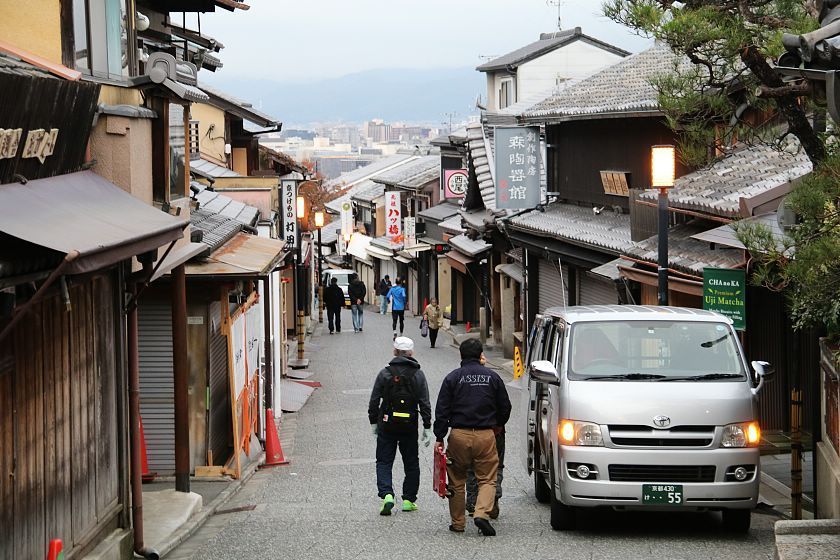 Sanzenin Temple is located in the rural town of Ohara in the mountainous area north of central Kyoto. Because of slightly cooler temperatures, the autumn colors in the area are usually a few days ahead of those in the city center. And, indeed, the maple trees that cover the grounds of Sanzenin were at their peak today. They should remain there for a few more days.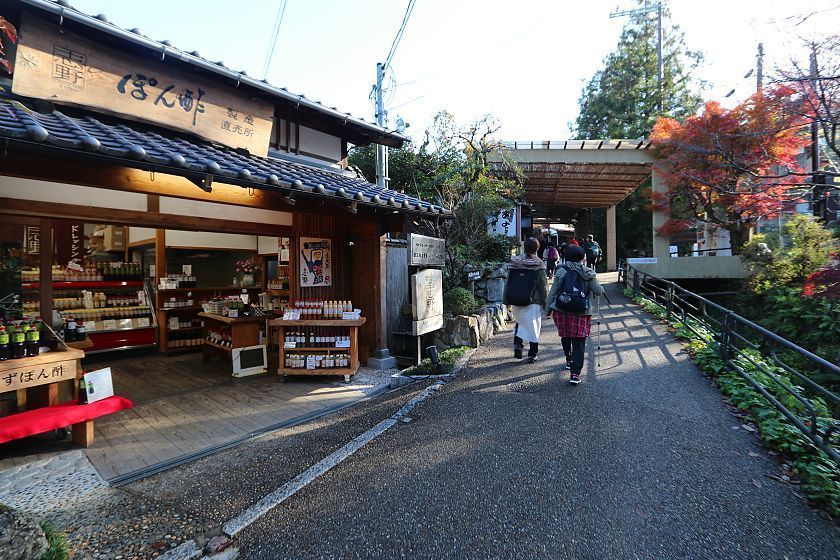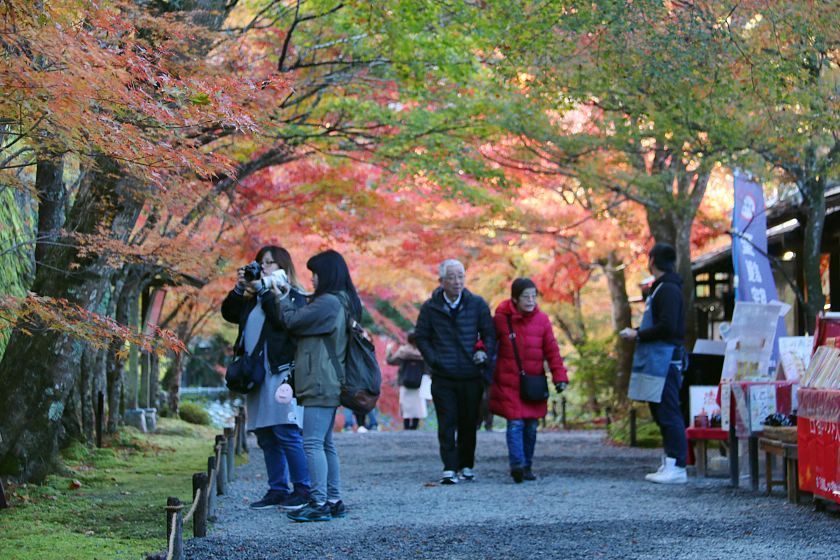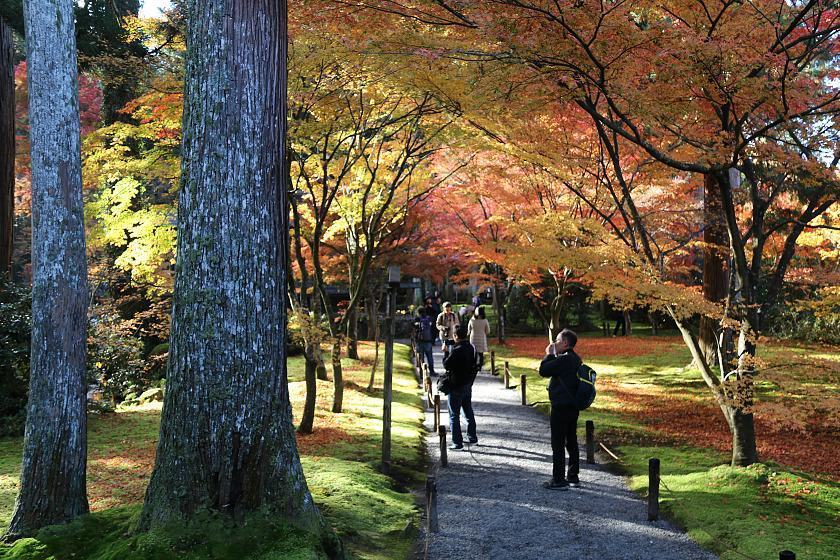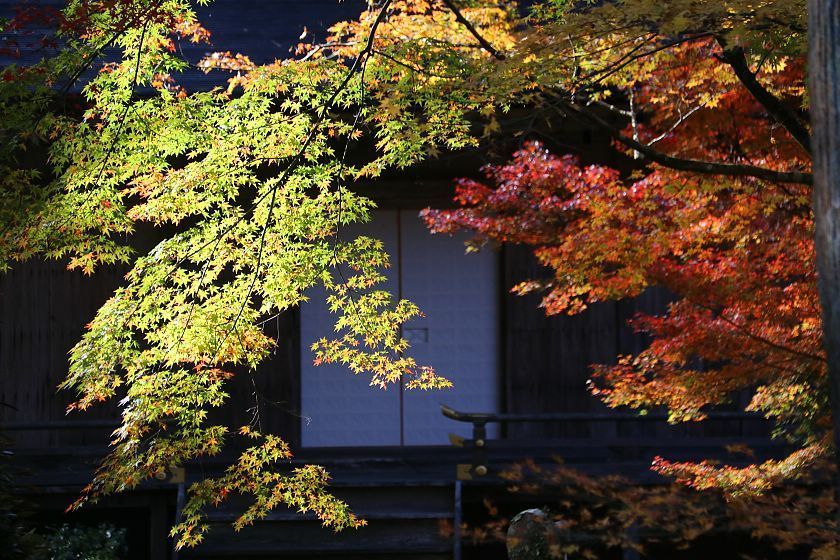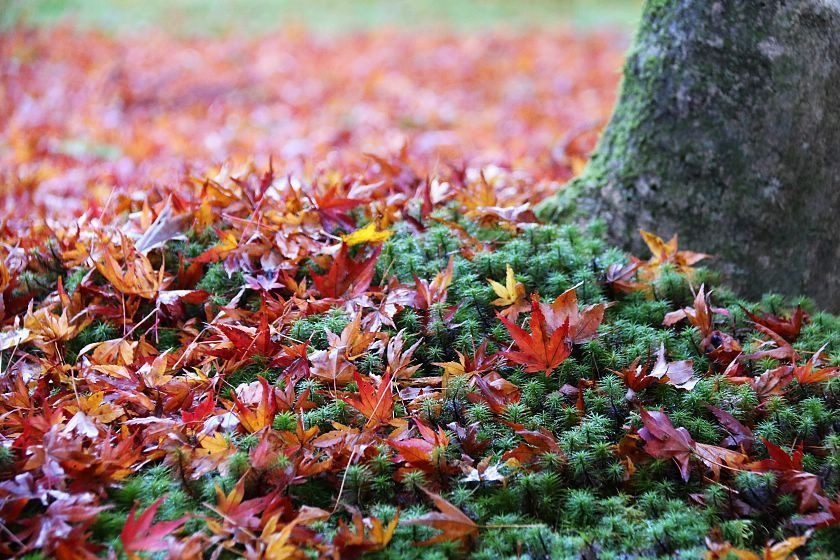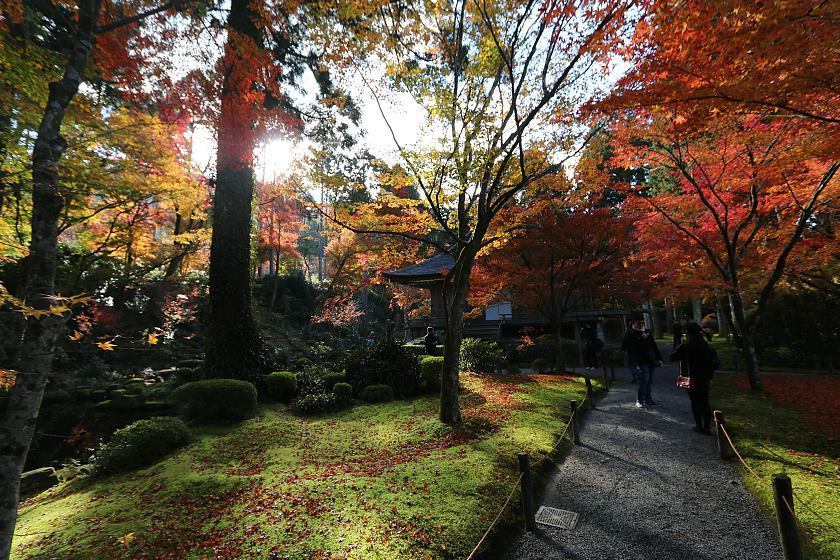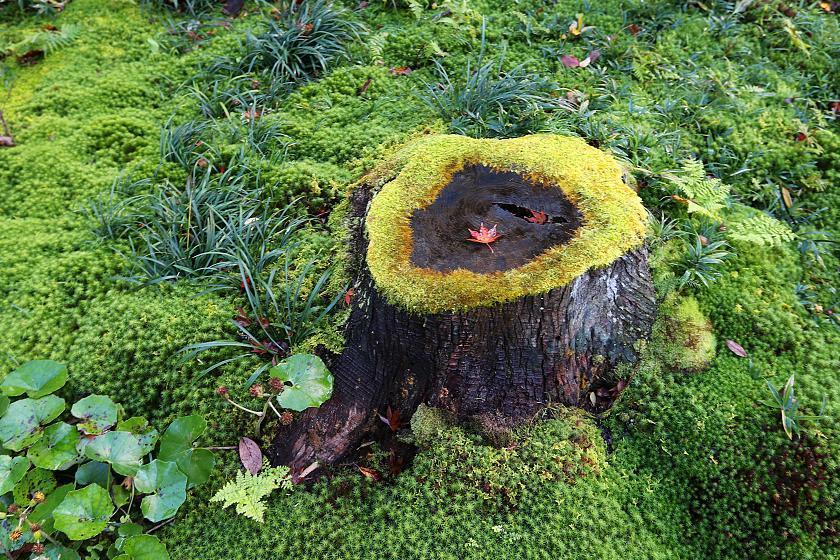 We occasionally include Kyoto Botanical Garden in our cherry blossom reports; however, today was my first time to visit it in autumn. The spacious garden offers a variety of areas, including European-style flower gardens, a large lawn, cherry and plum tree groves and a conifer forest. Many maple trees line the pond and stream that diagonally crosses the garden, providing nice fall colors in a calm and pleasant surrounding. Today, the colors were still approaching their peak.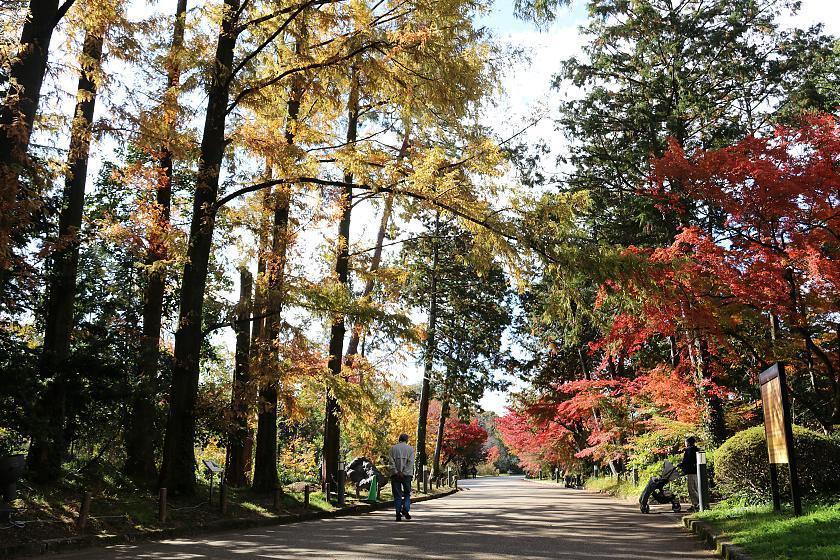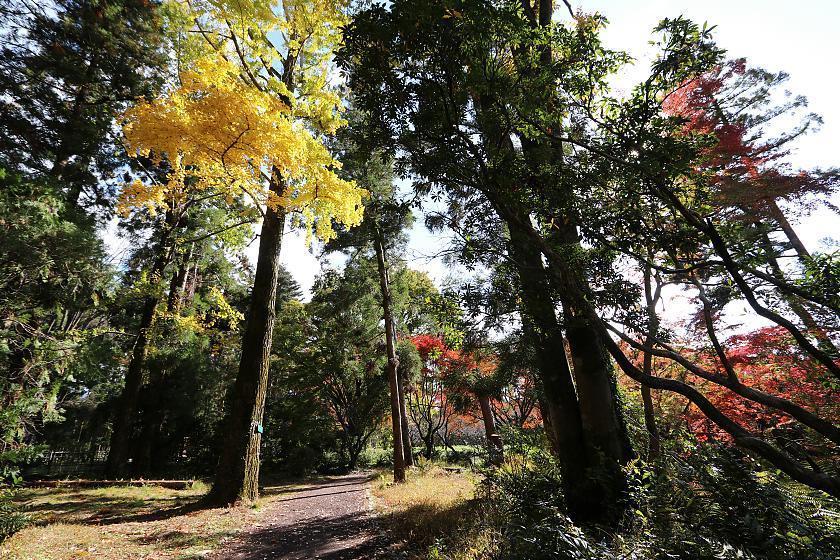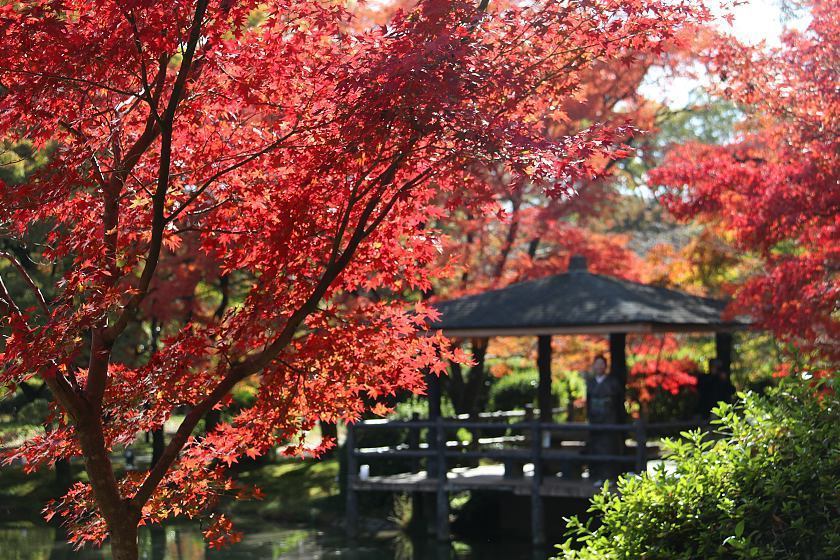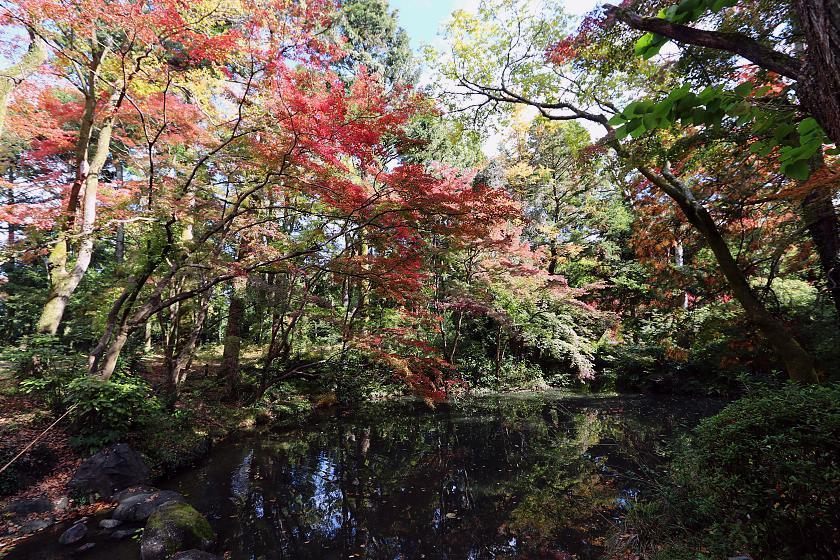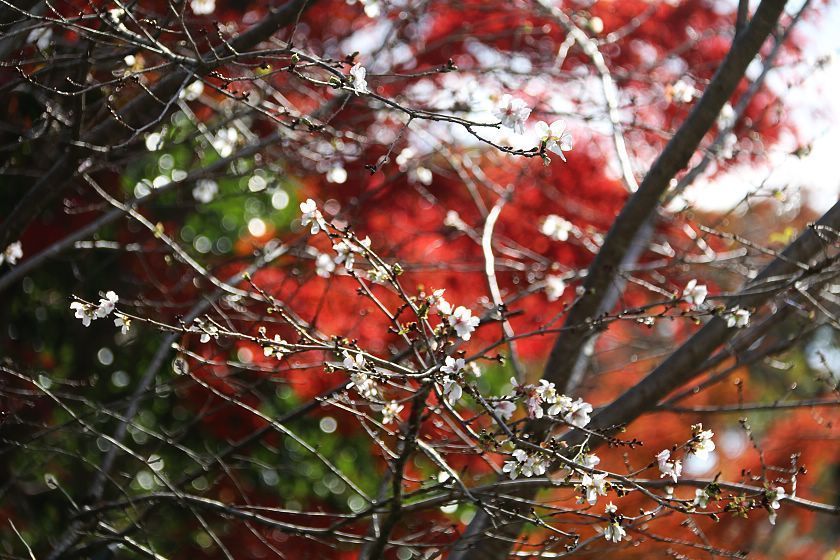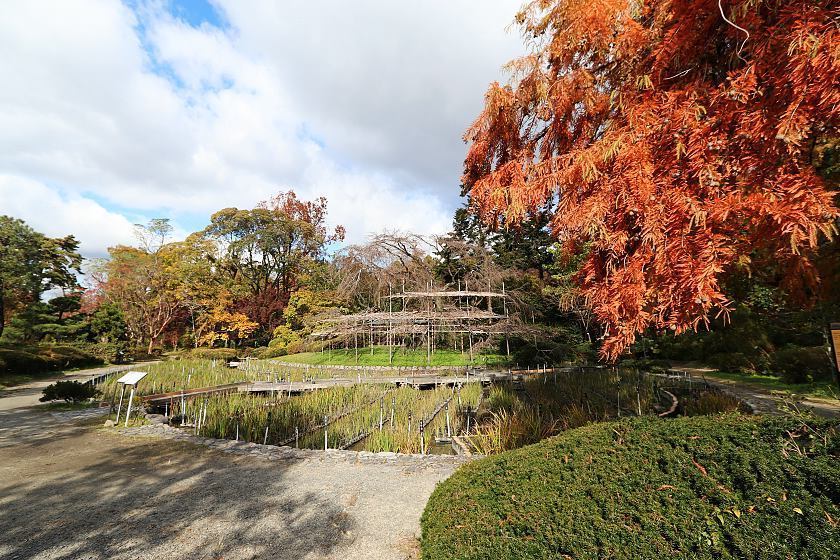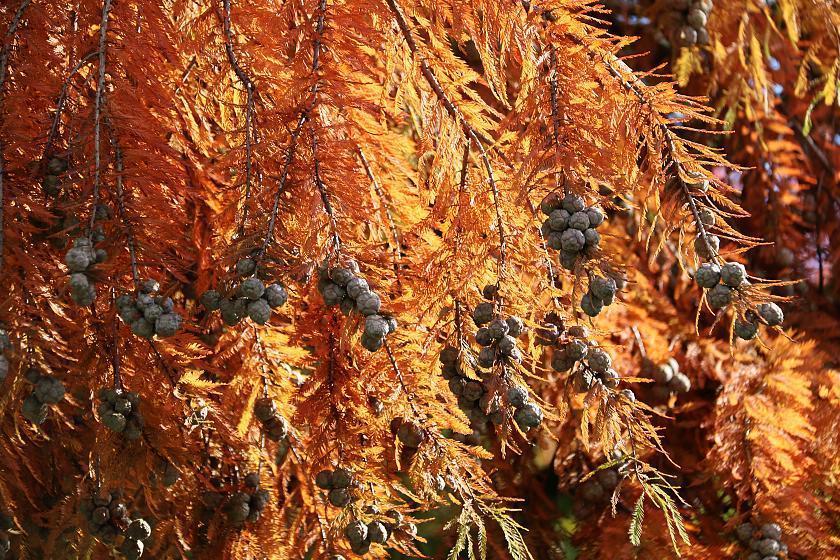 Already yesterday evening, I also visited Kodaiji Temple which is illuminated every night until 22:00 through December 15 (entry until 21:30). The maple trees at Kodaiji are known to change colors relatively late, and they were indeed still at an early stage. The peak at Kodaiji is not going to start for several more days, but will then last into December.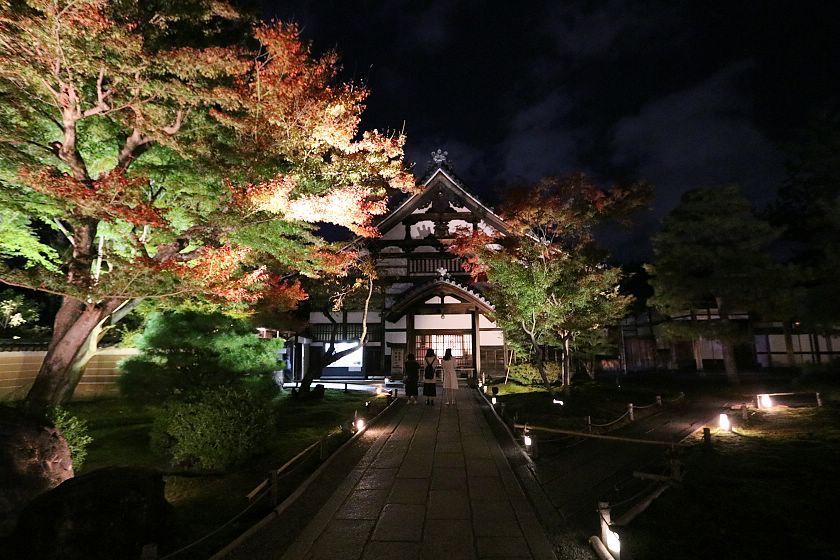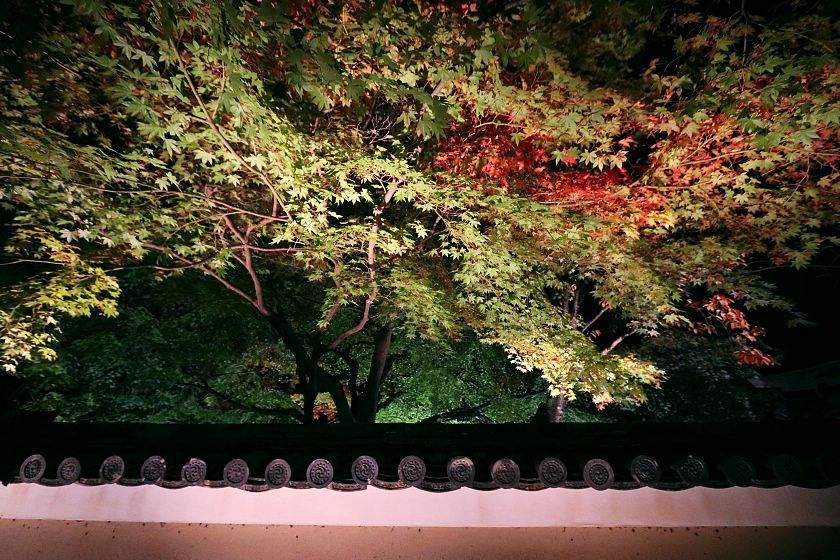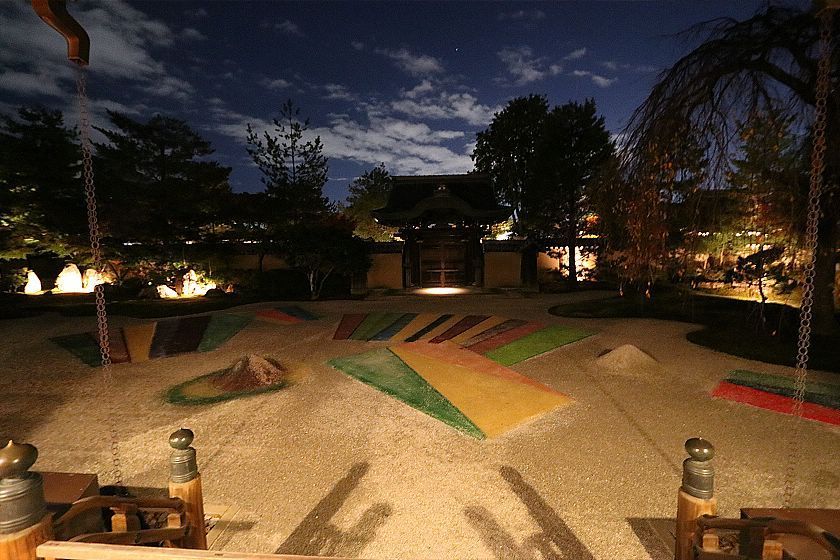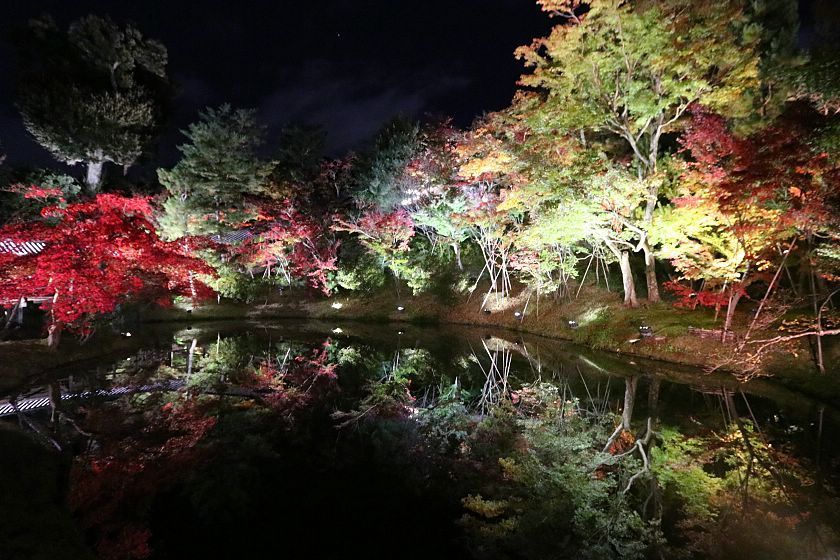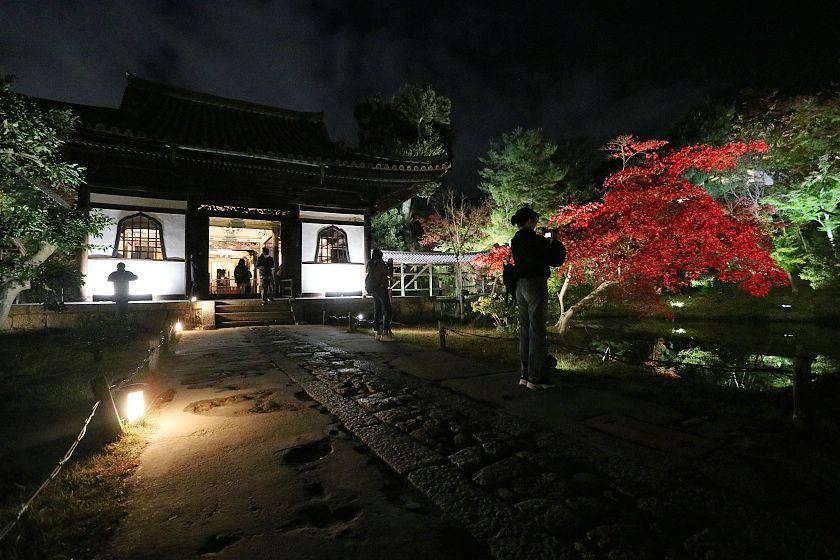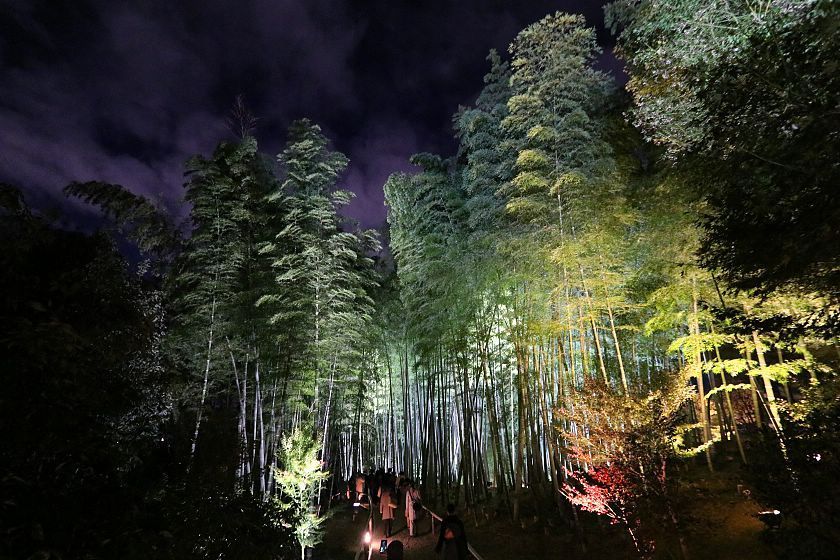 Questions? Ask in our forum.