Autumn Color Report 2015
Official autumn color reports by japan-guide.com
Where to see autumn leaves? - When do trees turn colors? - What trees turn colors?
Schedule of upcoming reports - Post your own report
2015/10/13 - Hakkoda Report
by joe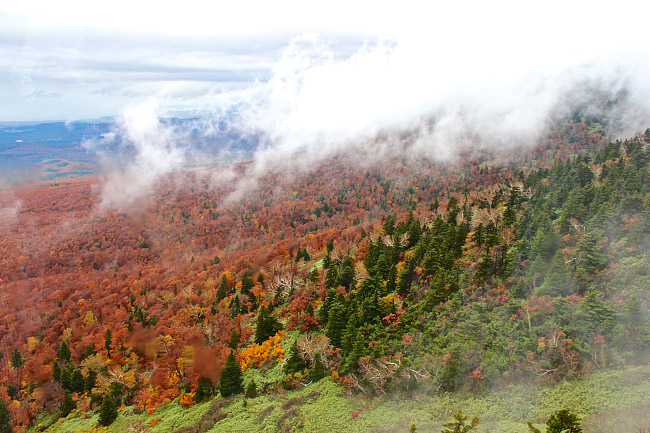 In Japan, the north is often synonymous with the great outdoors, and for travelers hoping to experience autumn colors in a natural, expansive setting, Tohoku, the northernmost region of Japan's main island, is a great place to find it. This week, I'll be visiting three of northern Tohoku's most popular spots for catching the changing leaves. The season here usually starts in late September and lasts through mid-October, making this week a prime time to catch the fall colors at their peak.
This morning I caught an early train on the Tohoku Shinkansen to Aomori Prefecture (less than 3 hours from Tokyo) and made my way to one Mount Hakkoda (Hakkodasan). The mountain well-known amongst winter sports enthusiasts for its huge amounts of powedery snow in the winter, but in the fall, it also draws in thousands of leaf-watchers to its slopes, which are covered in color-changing foliage.
Today Hakkodasan was absolutely on fire with color. To get the best views of the mountain, I took the Hakkoda Ropeway up to the top of Tamoyachidake. The nearly 15-minute gondola ride was stunning. Seeing the entire forest covering almost the entirety of the mountain's slopes turned orange, red, and yellow was staggeringly beautiful, even despite the clouds and rain.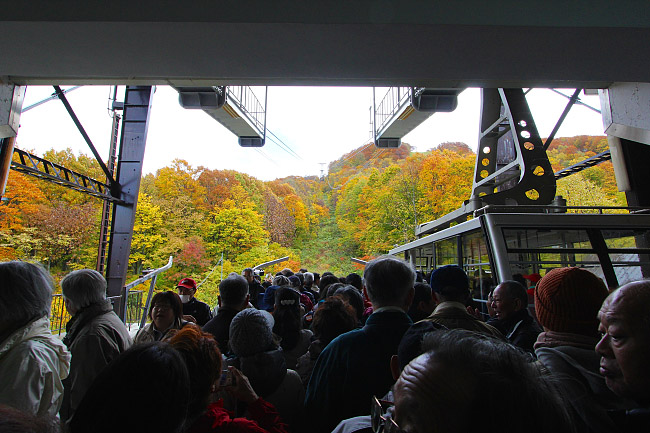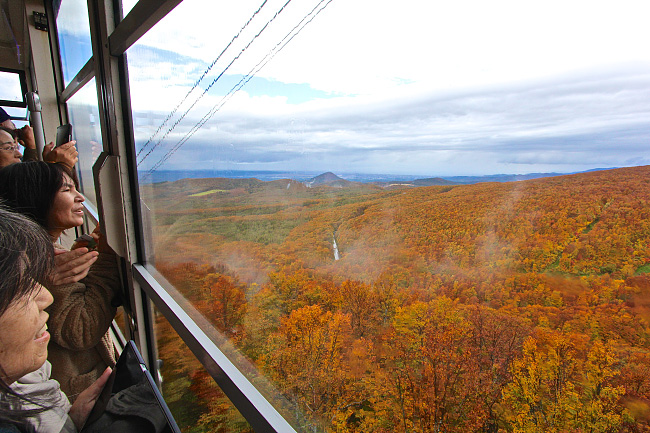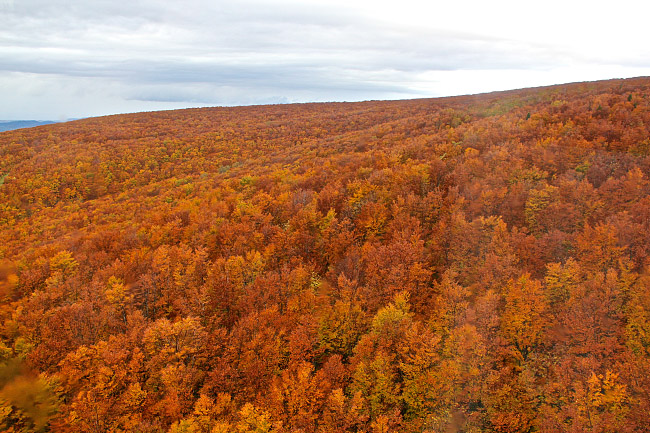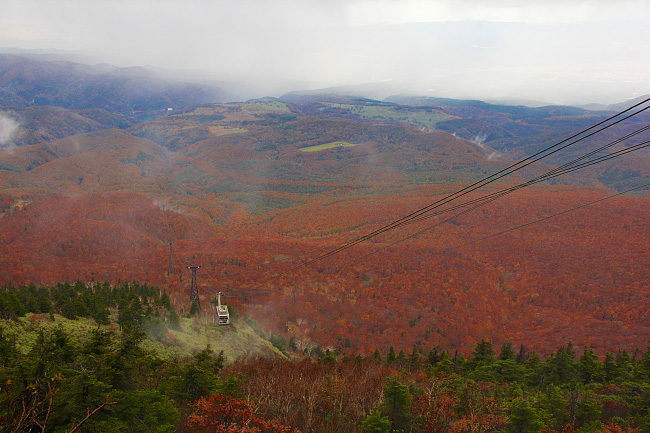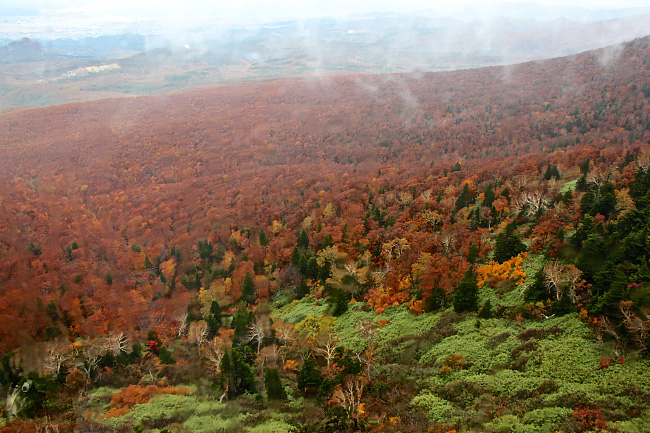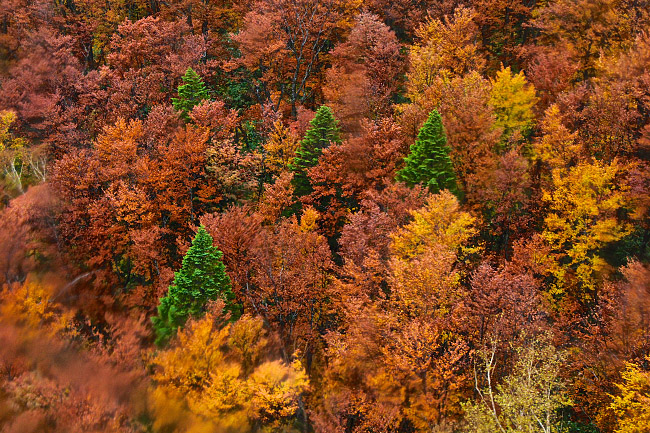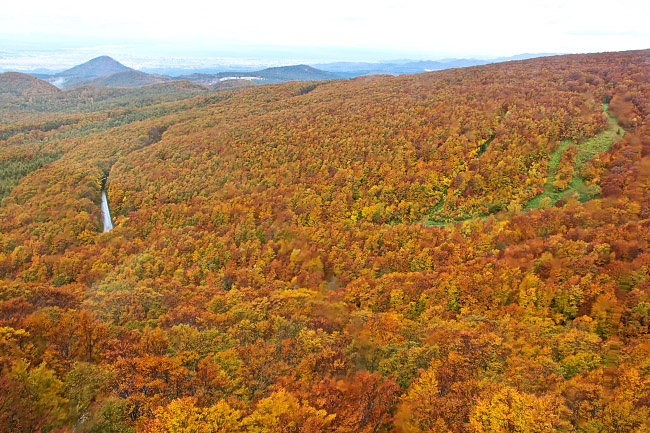 After taking in the views from afar, the next item on my itinerary for the day was a short hike starting from the famous Sukayu Onsen. The ryokan is home of a huge indoor mixed-gender bath with milky waters--a very tempting post-hike option. I made my way from the onsen to the Kenashitai marshland, about a 30-minute (muddy) hike. Upon reaching the marsh itself, however, the constant drizzle turned into a nasty hail and thunder storm. I was forced to make my back early, though not before catching a few nice glimpses of the fall colors peaking around the wetland area.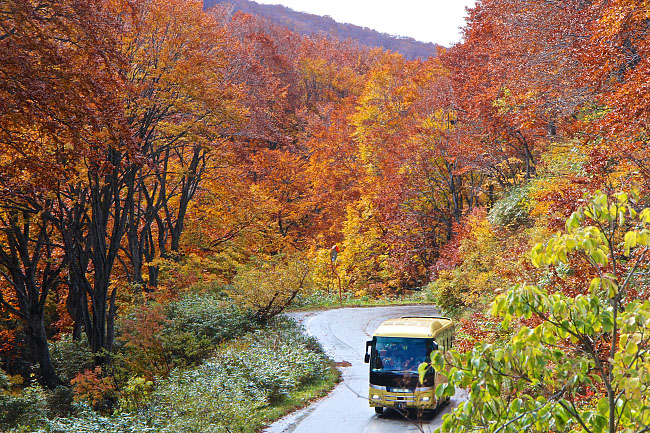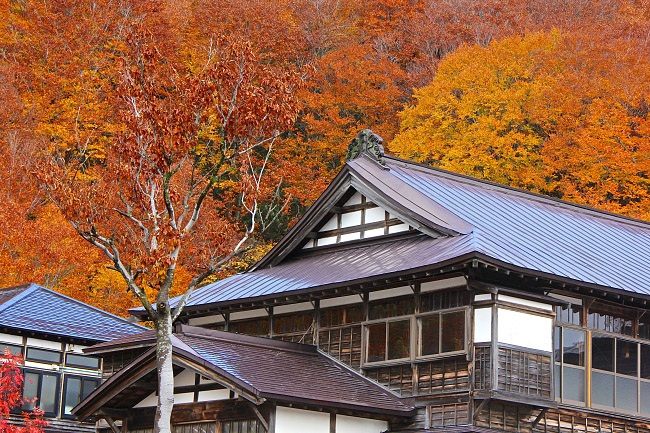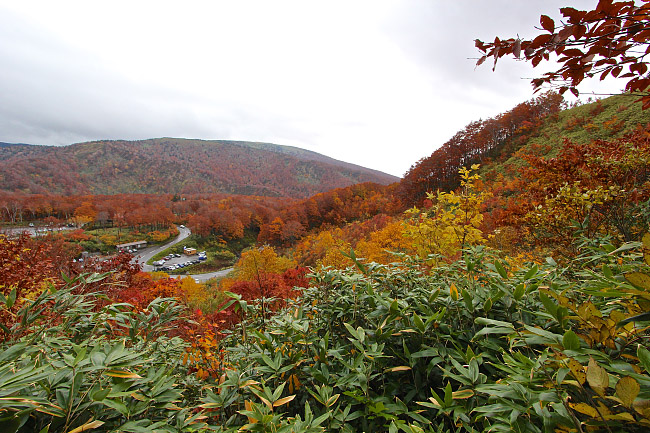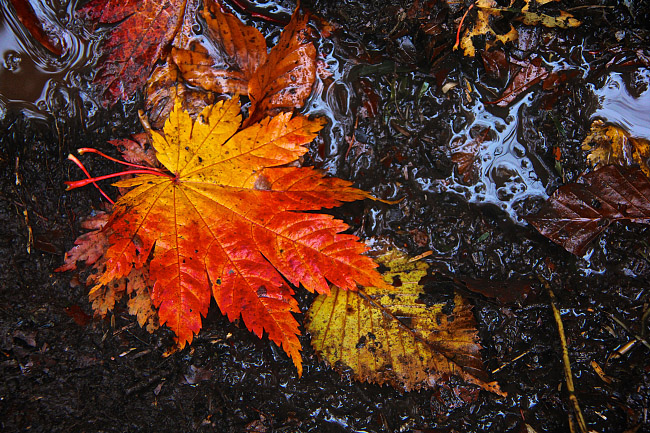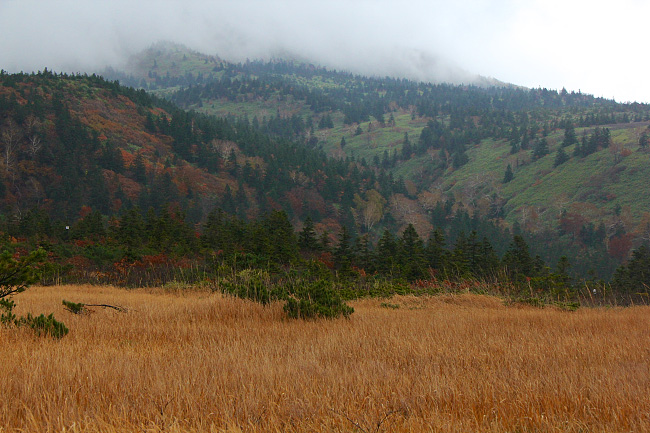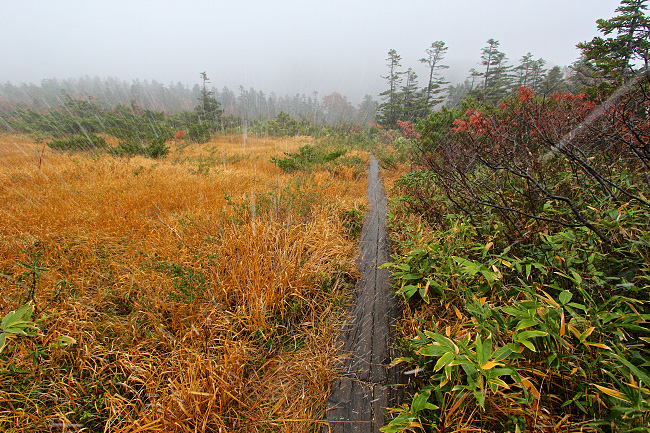 After drying off a bit at Sukayu, I made my last stop for the day at the Jogakura Bridge, a five-minute drive from the onsen. The views around the bridge fantastic, and another confirmation that the whole area is at peak color this week.
All in all, the entire Hakkodasan area proved to be a wonderland for autumn colors (even despite the rain, hail and eventual snow today!). I'm looking forward to heading a few kilometers south tomorrow to check on the colors around Lake Towada!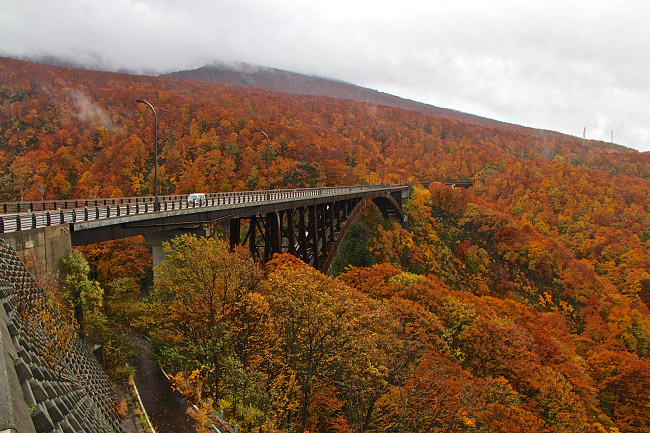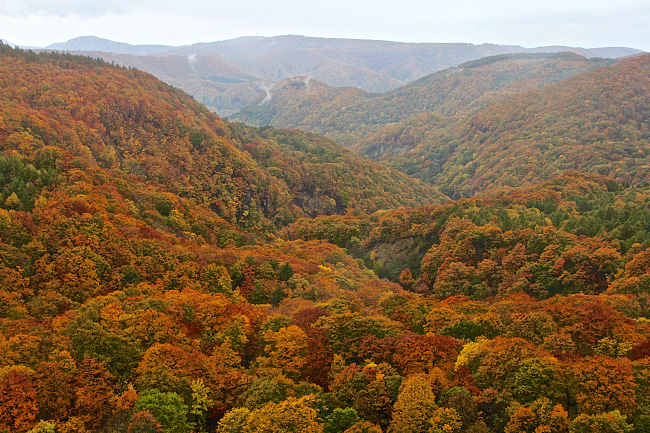 Questions? Ask in our forum.