Autumn Color Report 2012
Official autumn color reports by japan-guide.com
Where to see autumn leaves? - When do trees turn colors? - What trees turn colors?
Schedule of upcoming reports - Post your own report
2012/11/16 - Kyoto Report
by sean
It was a sunny day at Kyoto. Autumn season fever has hit the city and tourists were spotted in droves. Kyoto has so many good autumn color spots to offer that the season here usually lasts longer than most other cities, spanning across most of November into early December. I heard that many hotels have already been fully booked for the next couple of weeks, which gives an idea just how popular Kyoto is, in particular during this time of the year.
My first stop was at Tofukuji, one of Kyoto's famous zen temples. The temple was established in the Kamakura Period (1192-1333) and has many beautiful temple buildings to be appreciated. One of the best spots to look for autumn colors here is around the Tsutenkyo Bridge.
Today, colors peaked for about 40-50% of the trees, many of which were maple trees. Interestingly, as many trees there were already with vivid warm colors, there were still a noticeable number of those whose leaves were still fresh green. Colors overall should get even better than they already were over the next few days.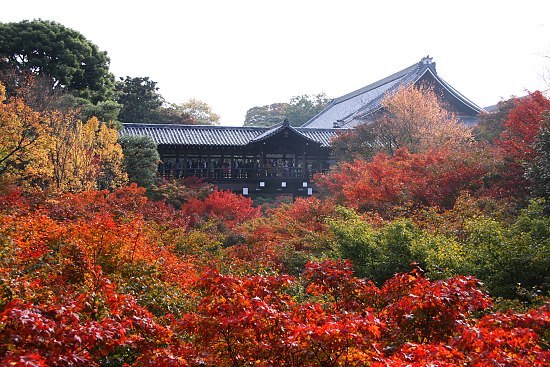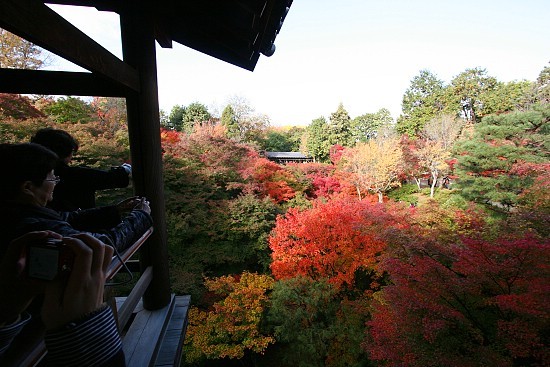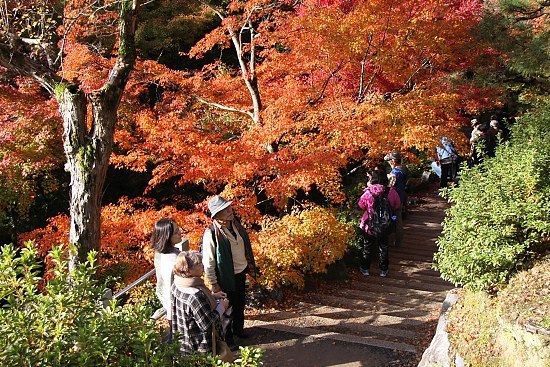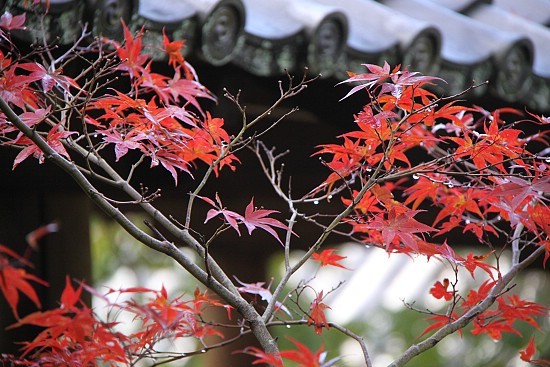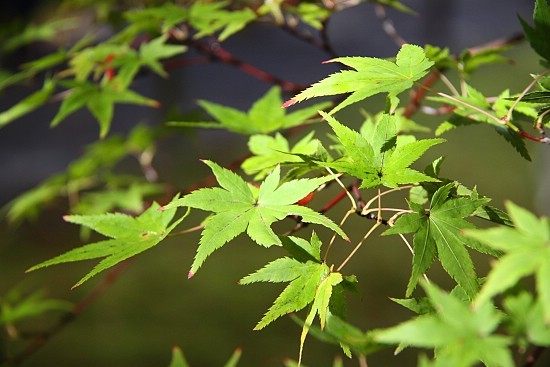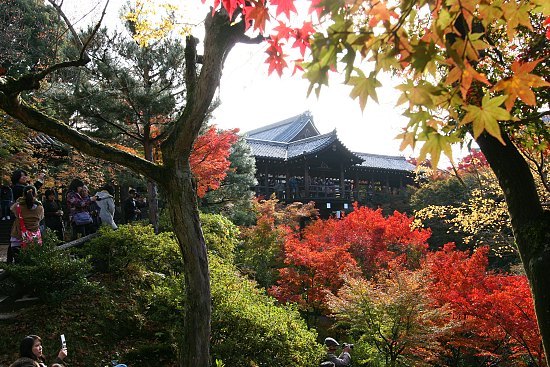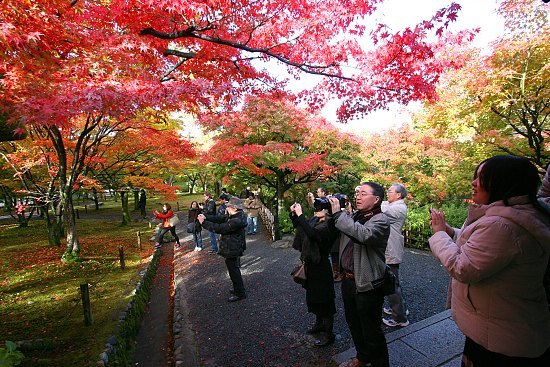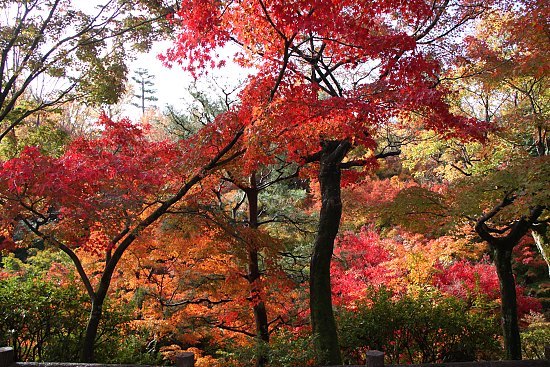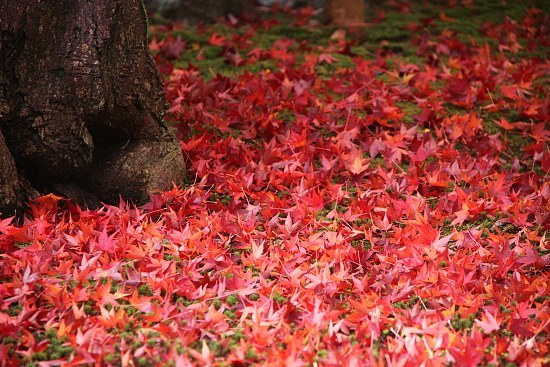 My next stop was at Tenryuji Temple in the Sagano District of Kyoto, which is a designated Unesco World Cultural Heritage site. I visited its Sogenchi Garden, a beautiful landscape garden by the famous garden designer Muso Soseki. Colors here were not as advanced as those at Tofukuji, and I think they might take a week of more before they reach their best.
I also made a quick stop at the nearby Togetsukyo Bridge of Arashiyama, the location which is famous both for the brilliant cherry blossom and autumn color scenery that it offers. Colors at the bridge were similarly at an early stage, which makes it a good candidate for visitors coming to Kyoto during late November.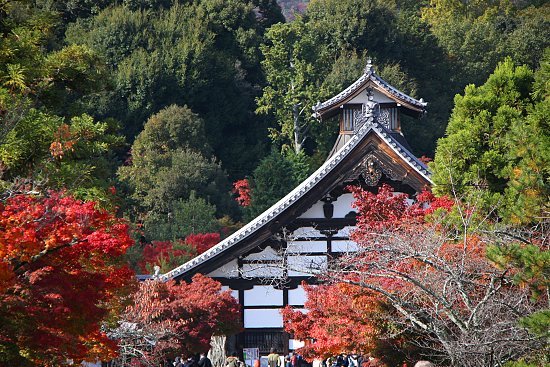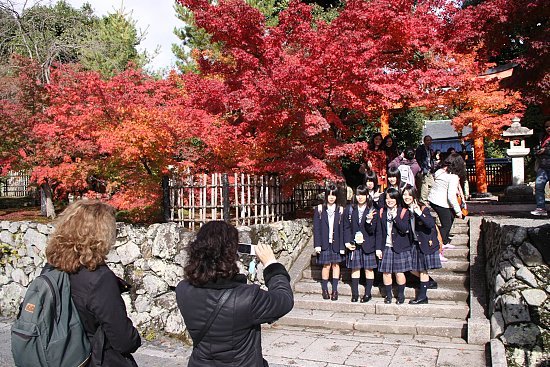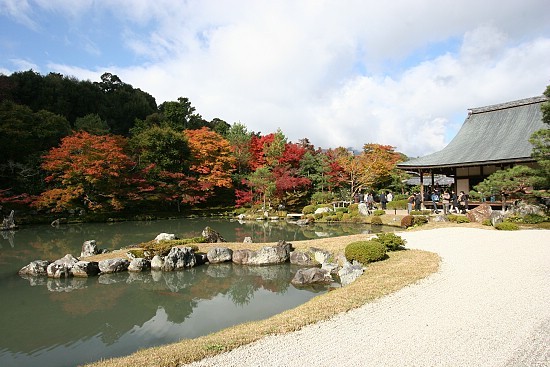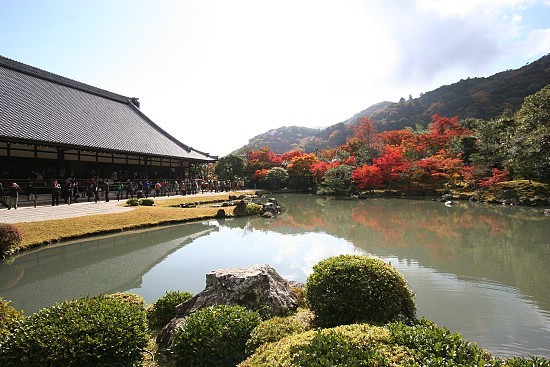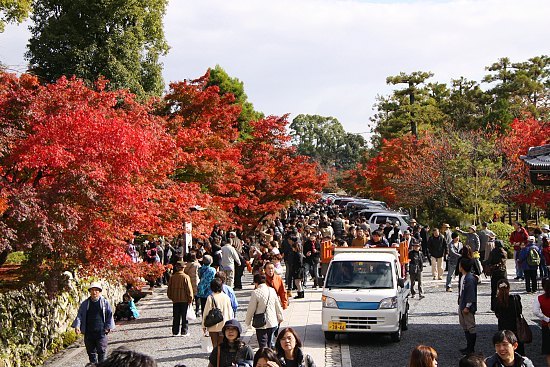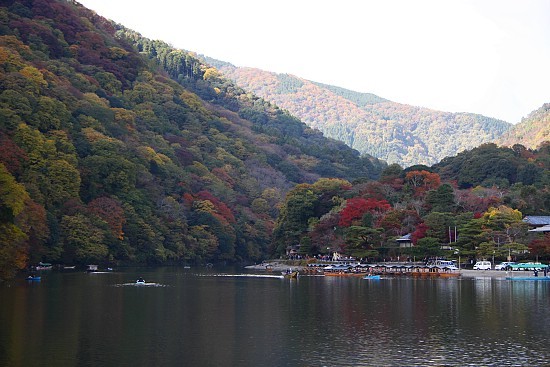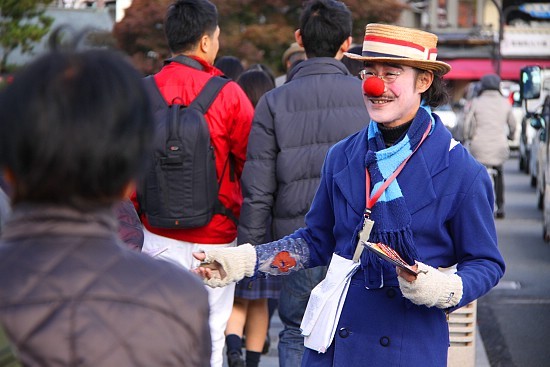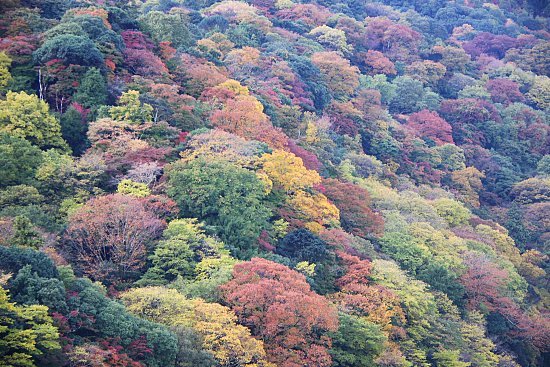 The trip to Sanzenin Temple absolutely brightened up my day with fantastic views of autumn colors in its moss garden. The temple is located in the Ohara District at the northern suburbs of the city center. While it took a couple of train transfers and a bus ride to get there, the 75 minutes or so was definitely time well spent.
The slope that lead to the temple was lined with shops selling local crafts and foodstuff, and today I found shopkeepers gleefully beckoning customers as they strolled by in numbers. I thought to myself that while sometimes it might be frustrating to have crowds in the way while you are traveling, I sort of liked it here in Kyoto during the autumn season as it adds to the atmosphere.
Sanzenin itself was looking exceptionally good today, with its moss garden beautifully decorated by maples at their peak. Actually, many of the trees have already lost leaves, adding to the scenery as the fallen leaves sat beautifully on the moss. Those who want to catch autumn foliage here had better hurry though, as the branches are continuing to shed more leaves as I write.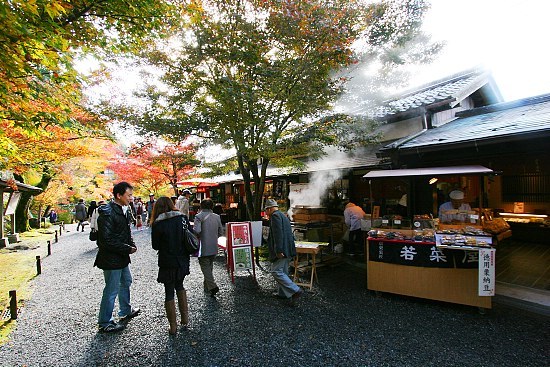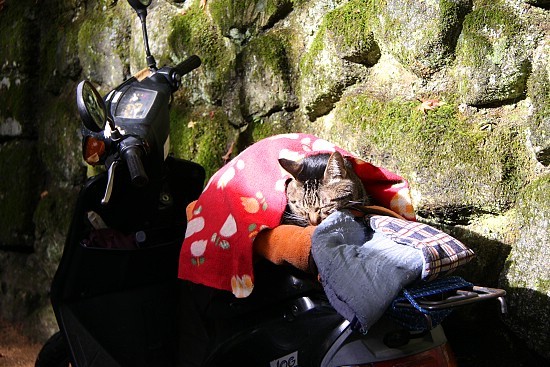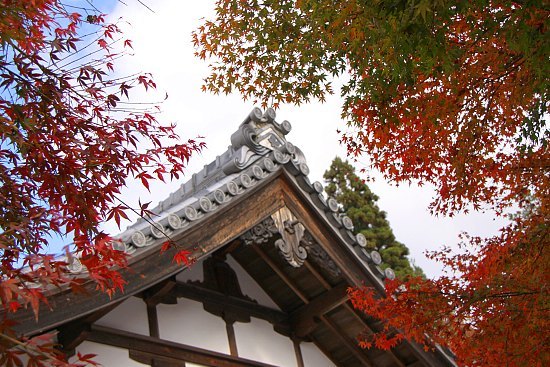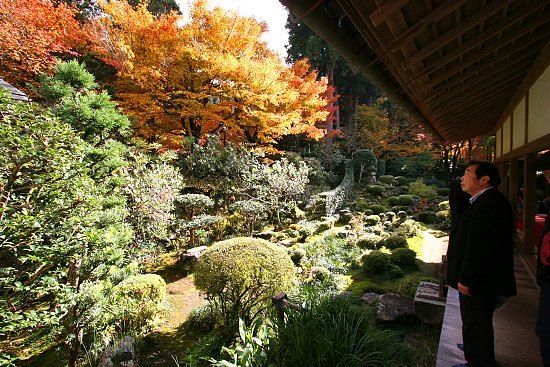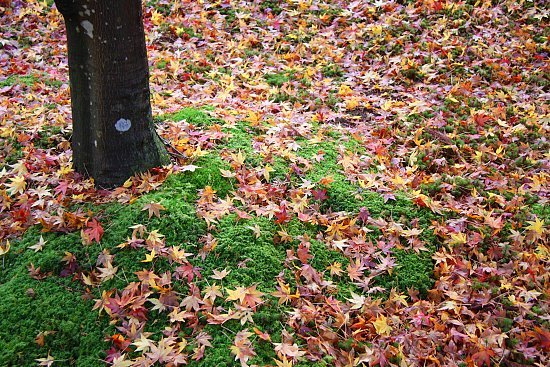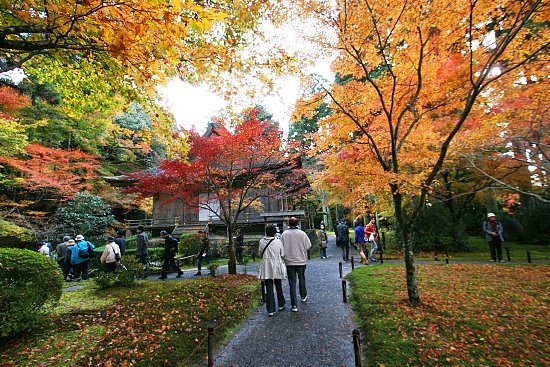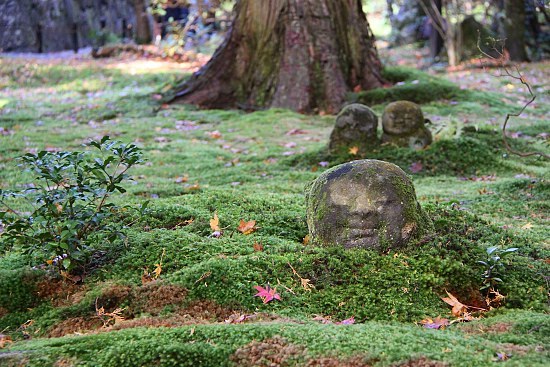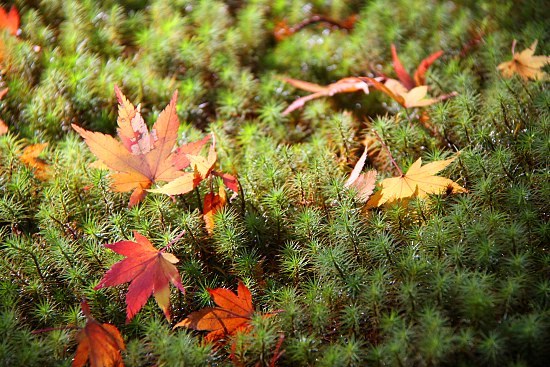 My last stops of the day were to Nanzenji and Eikando, which were about a five minute walk away from each other. Colors were already very pleasant at Nanzenji and should continue to improve over the next few days. I thought the views at Eikando were outstandingly spectacular and spectacularly outstanding. It is no wonder that the temple is a famed autumn color spot.
Until December 2, Eikando is having daily light up events from 17:30 to 20:30. Admission fee is 600 yen.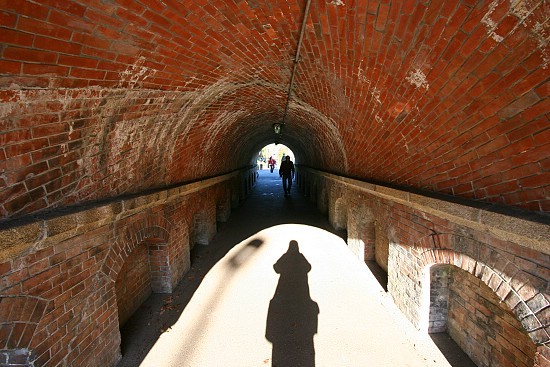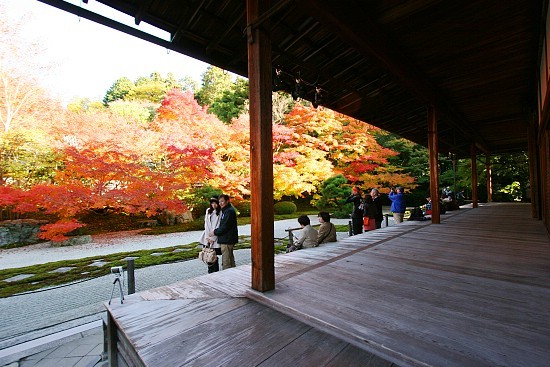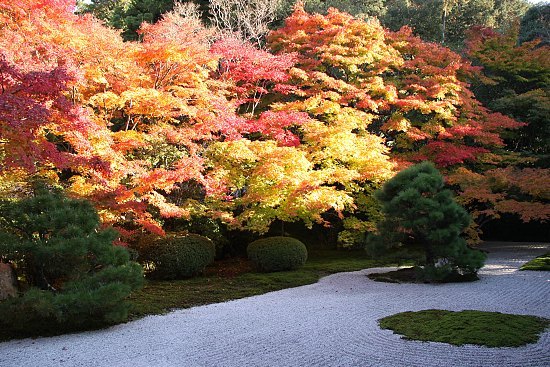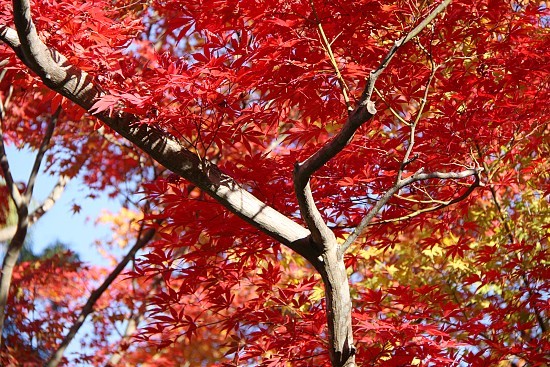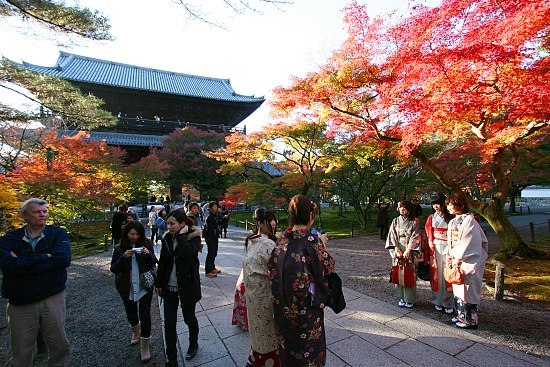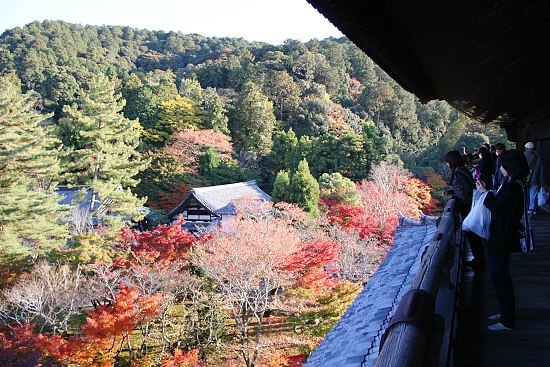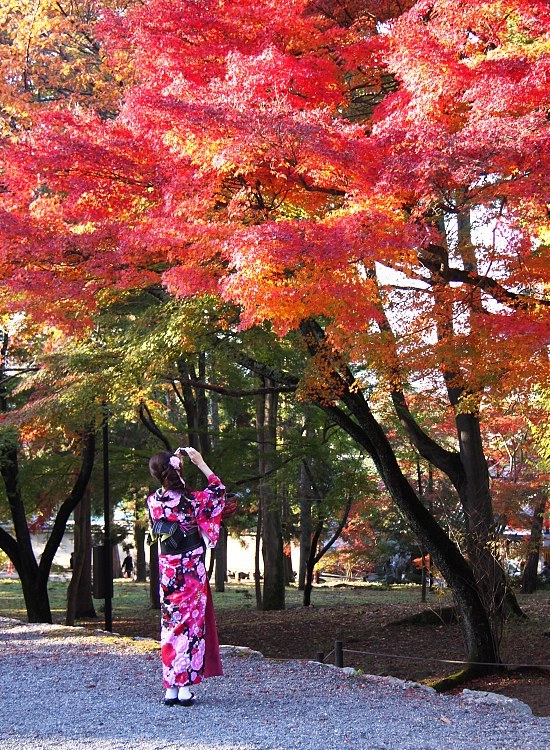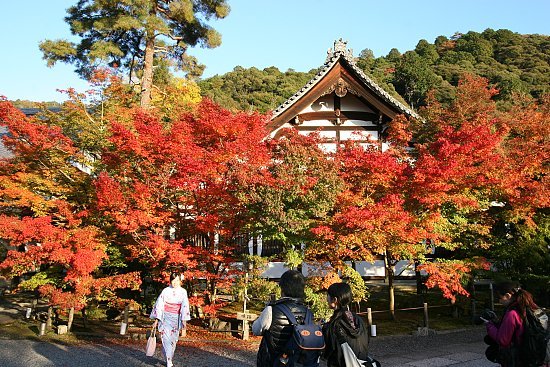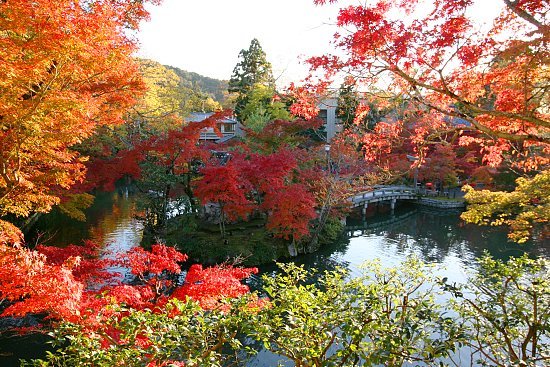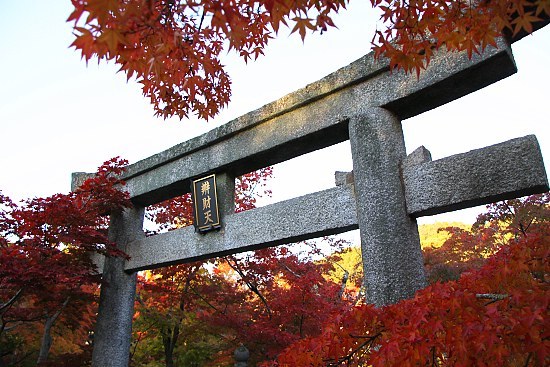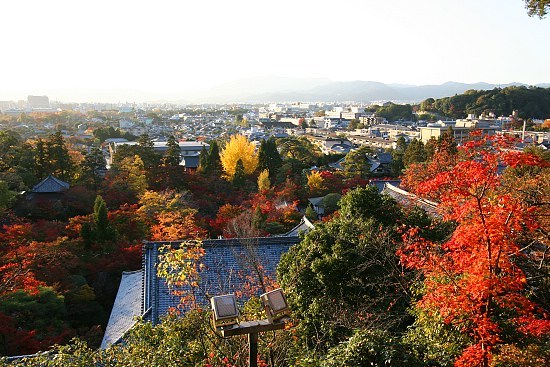 Questions? Ask in our forum.