Alpine Route: Beyond Peak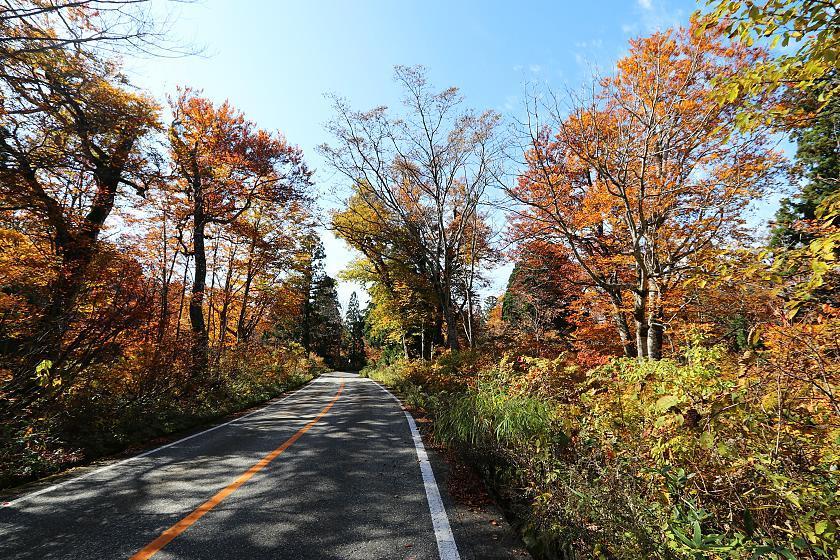 The autumn color season along the Tateyama Kurobe Alpine Route is particularly long because of the wide range of elevation covered by the route. At the route's highest point around Murodo, the colors are usually best in late September and afterwards it takes them the entire month of October to descend the mountain slopes. Today, on the last day of October, I traversed the Alpine Route and found the colors still at their peak at the route's western and eastern ends.
Ogizawa is the eastern entrance point to the Tateyama Kurobe Alpine Route and consists of little but a large parking lot and the bus station from where electric buses depart in the direction of Kurobe Dam. The colors surrounding Ogizawa Station were at their peak today.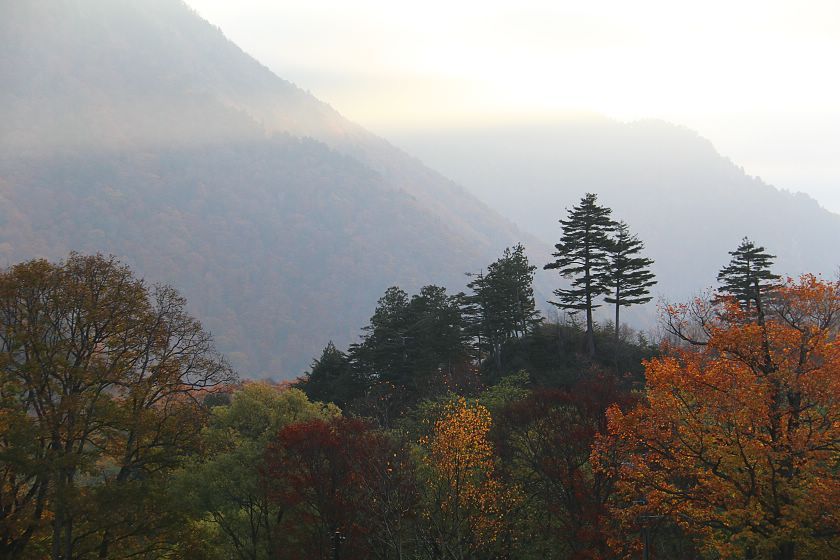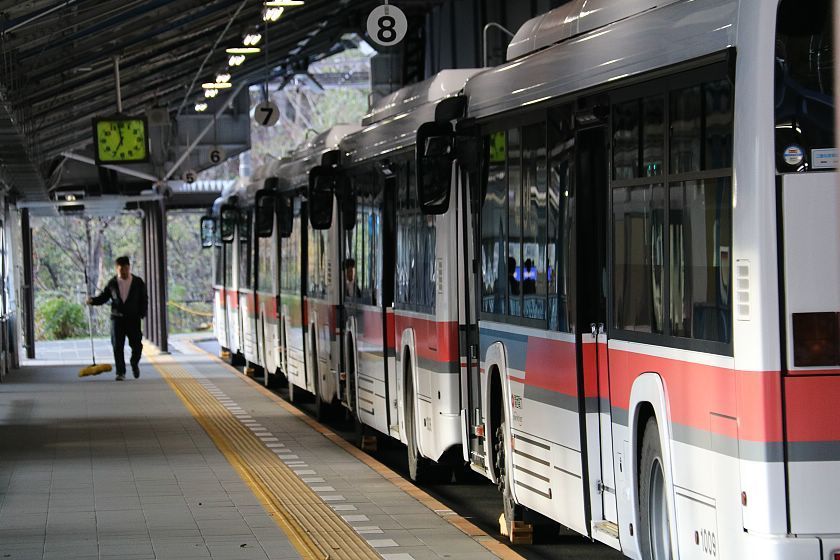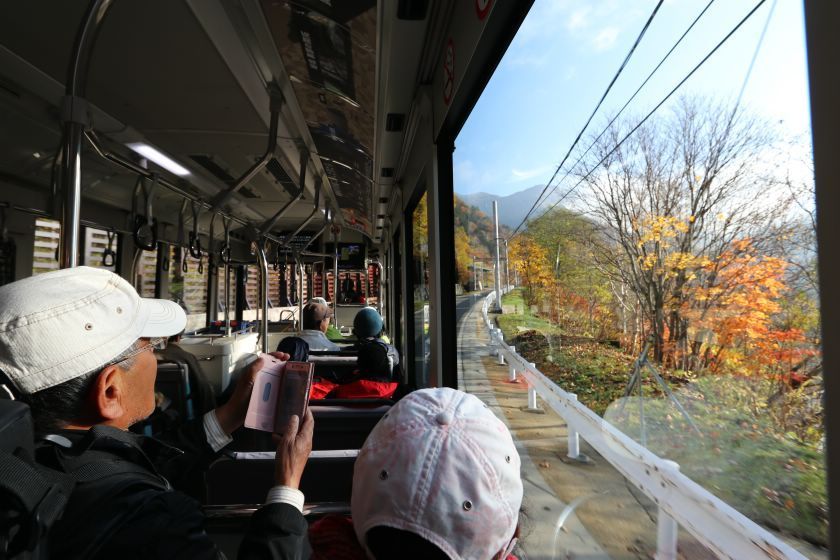 When I arrived at Kurobe Dam with the first bus today before 8am, the sun was still low, making it difficult to photograph the dam and surroundings. The forested mountains slopes surrounding the dam were still colorful; however, they have entered the last phase of the season and probably won't last much longer.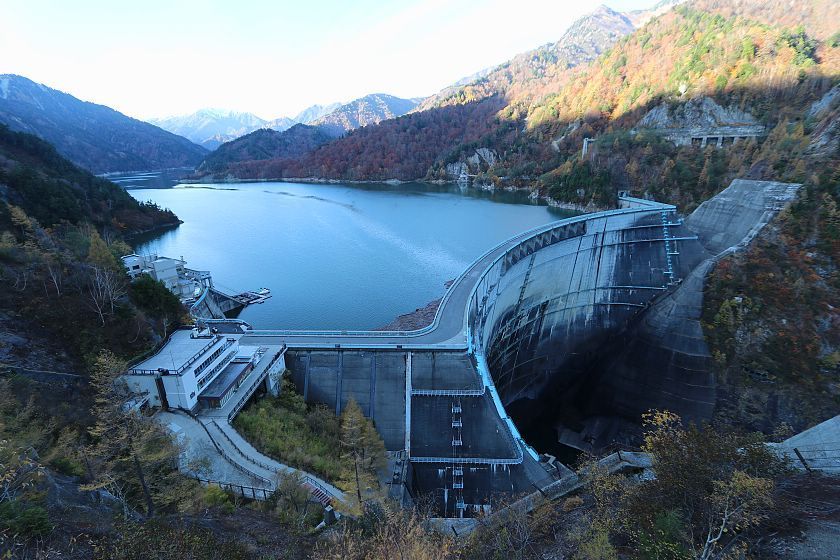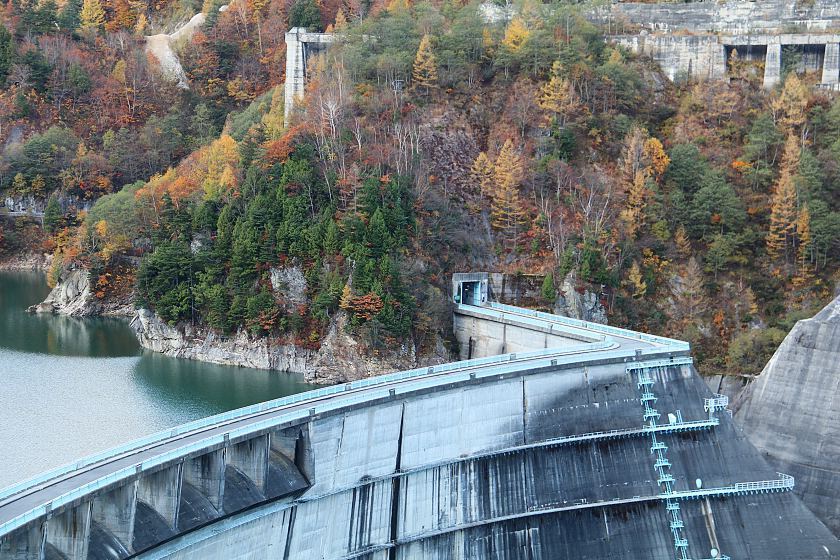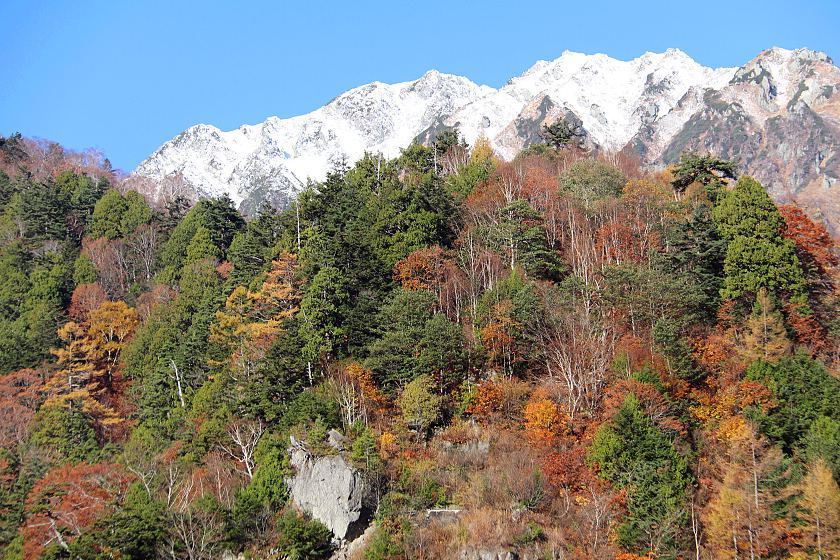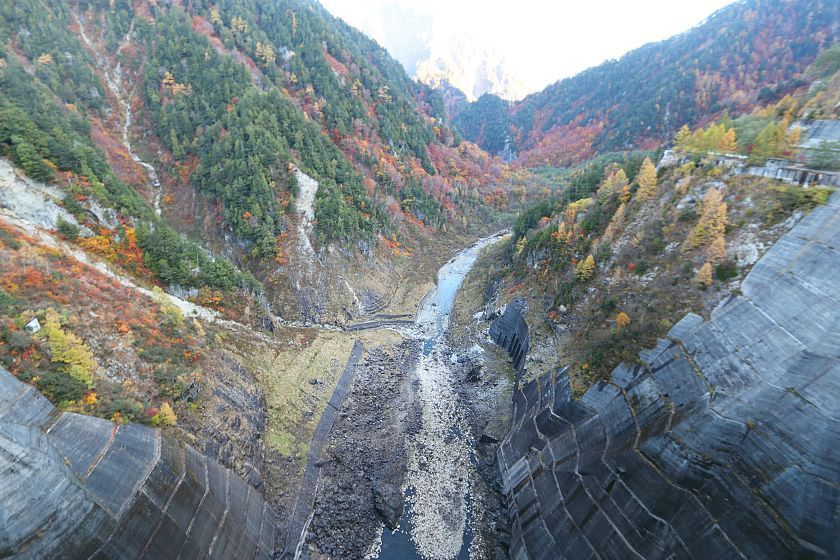 A 5 minute underground cablecar ride above Kurobe Dam is Kurobedaira where travelers transfer to the Tateyama Ropeway. The autumn colors around Kurobedaira and along the slope towards the ropeway's upper station, Daikanbo, have all but disappeared. The landscape with Mount Tateyama's peaks covered in snow, was majestic, nevertheless.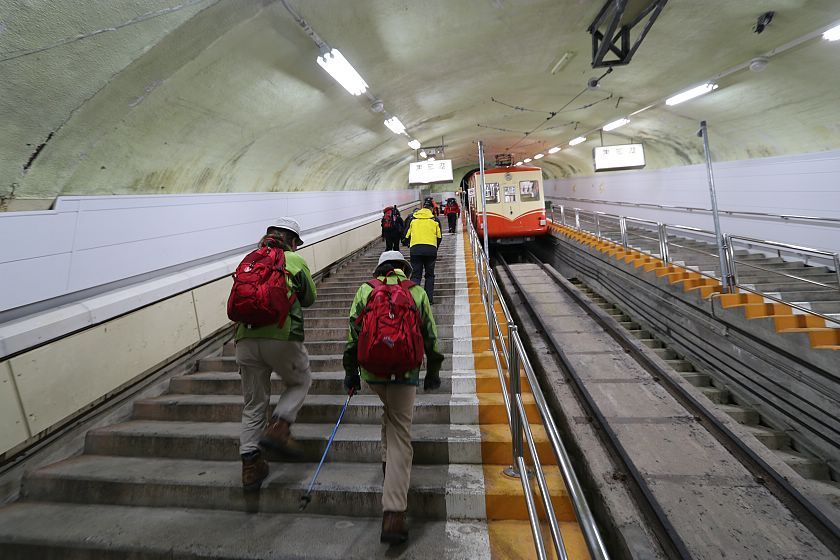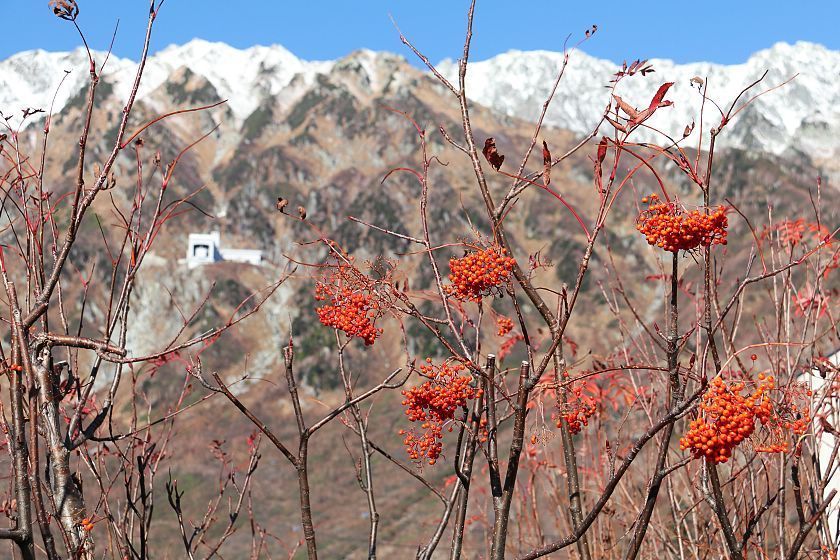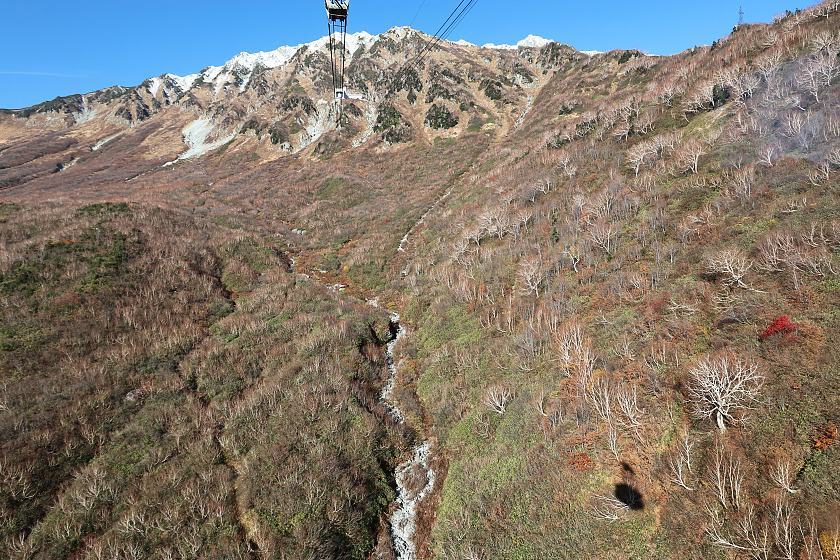 Needless to say, the highest point of the Alpine Route, Murodo, was also void of autumn colors. It won't be long and the area will be covered in snow.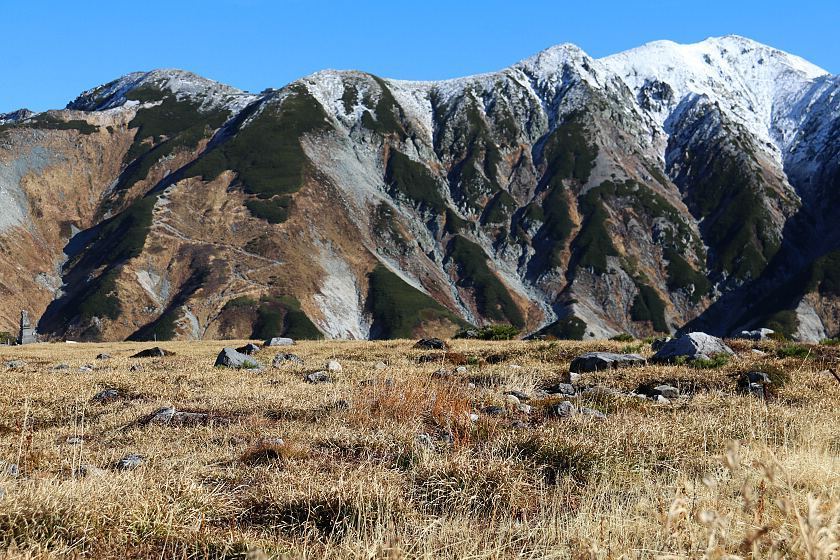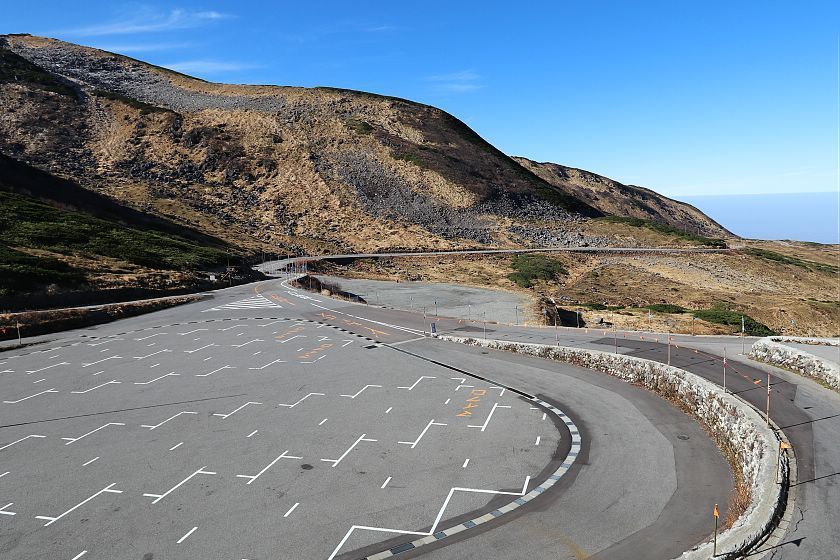 A 15 minute bus ride down the road from Murodo lies the marshland of Midagahara. Autumn colors and hikers have mostly disappeared from the area in the meantime, and the wooden walking paths were partially frozen and extremely slippery. Despite wearing proper hiking shoes and walking carefully, I landed on my butt a total of three times and was lucky not to have damaged myself or my cameras.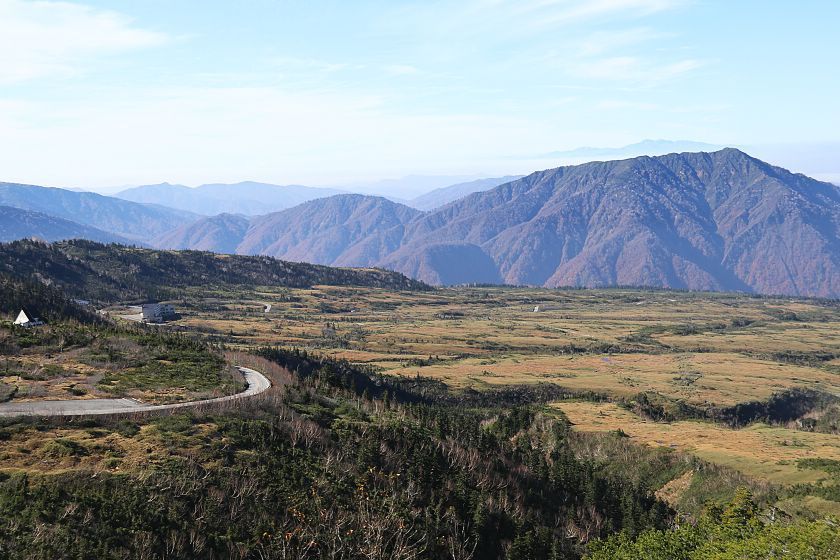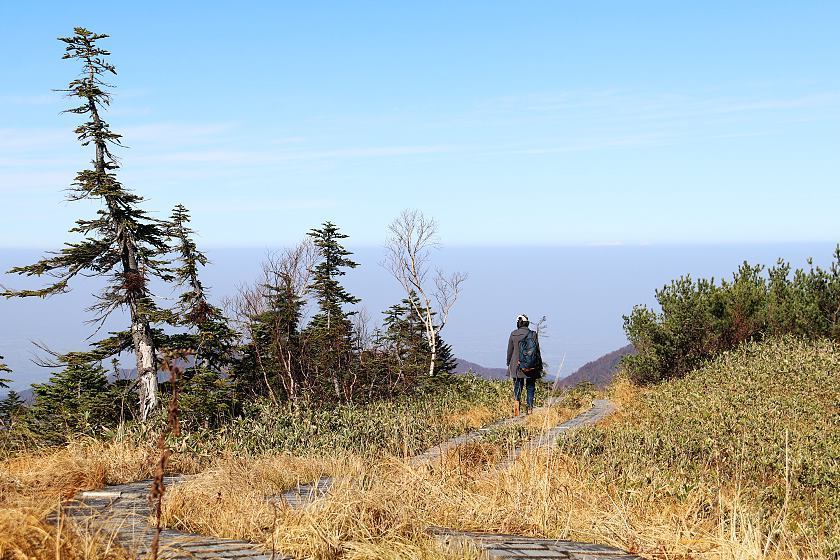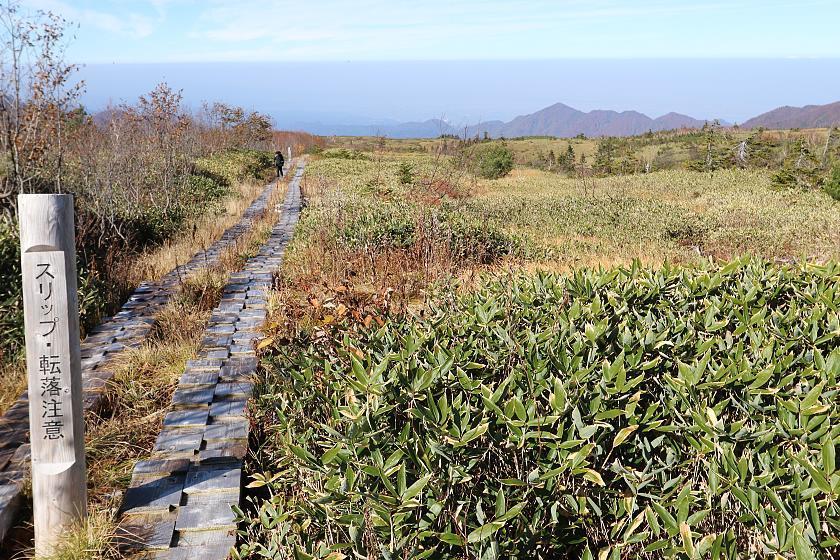 Bijodaira is the upper station of the Tateyama Cablecar at the western end of the Alpine Route. The autumn colors around Bijodaira and along the road above Bijodaira were at their peak today. Around the cablecar's lower station, Tateyama Station, which lies 500 meters below Bijodaira, the colors were still at an early stage.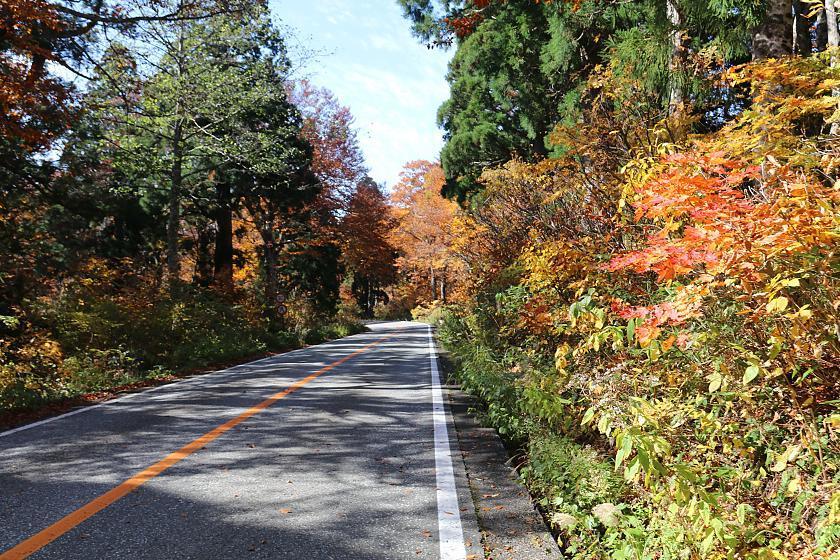 From Tateyama Station, I took a 20 minute bus ride to Shomyodaki bus stop from where Japan's tallest multi-tiered waterfall, Shomyo Falls, can be reached in a 30 minute walk. The colors around the waterfall were spectacular, but like Kurobe Dam earlier in the day, light conditions made it difficult to photograph the amazing scenery in its full greatness.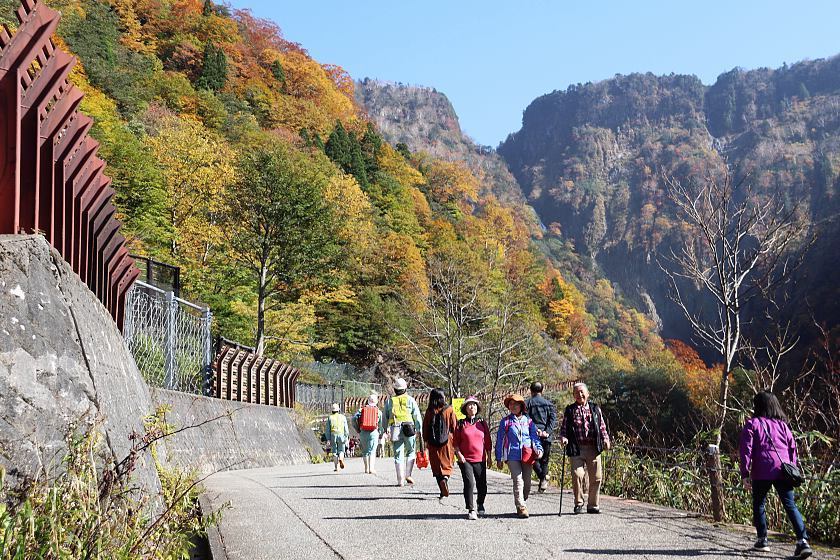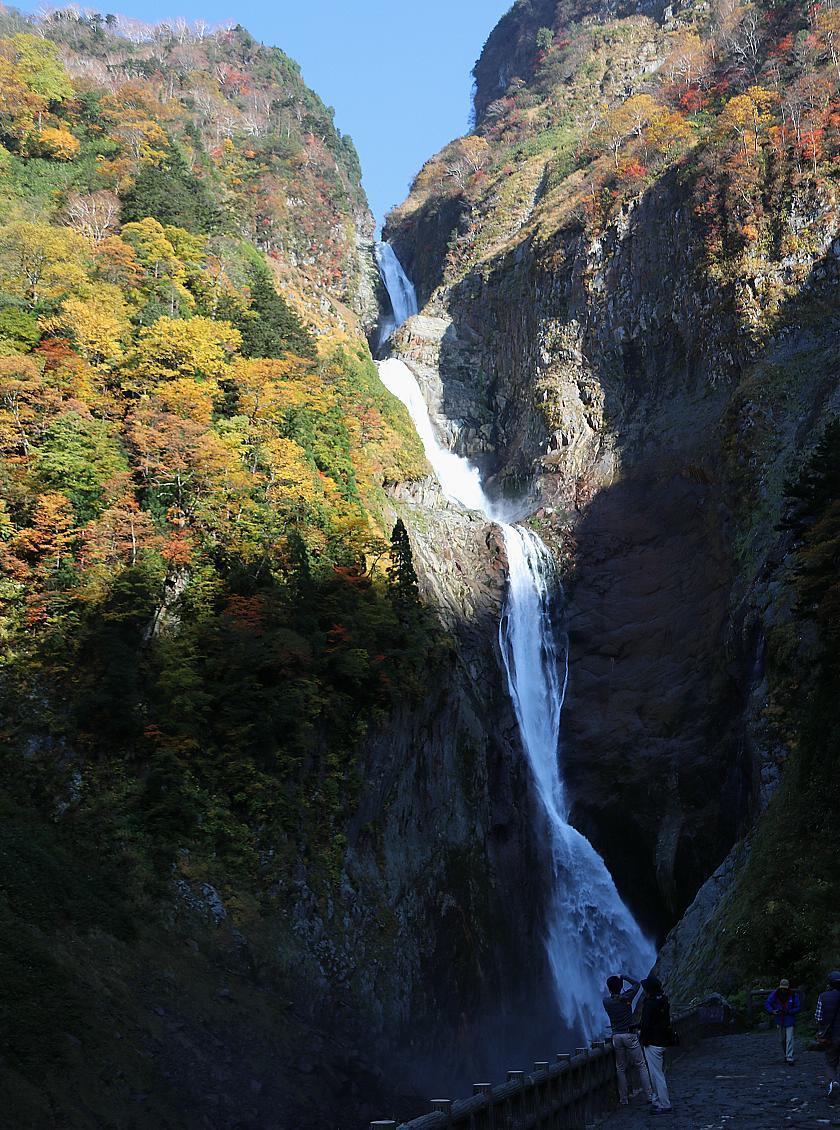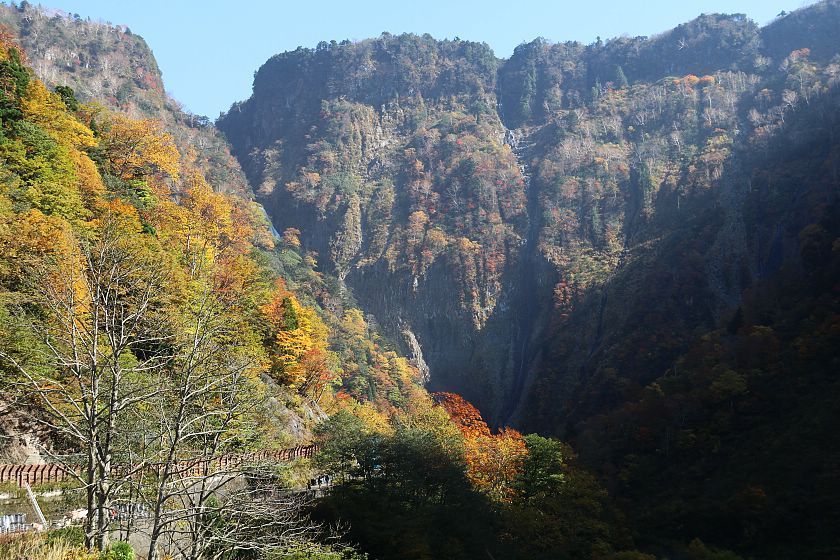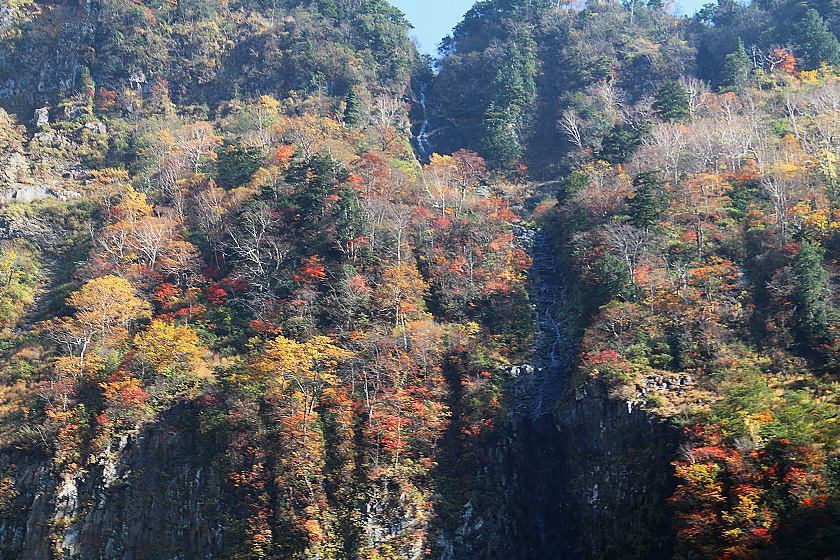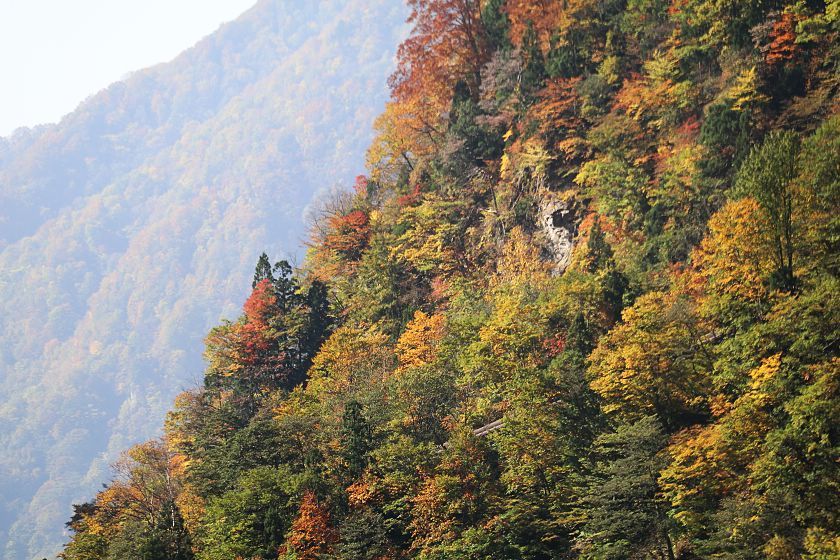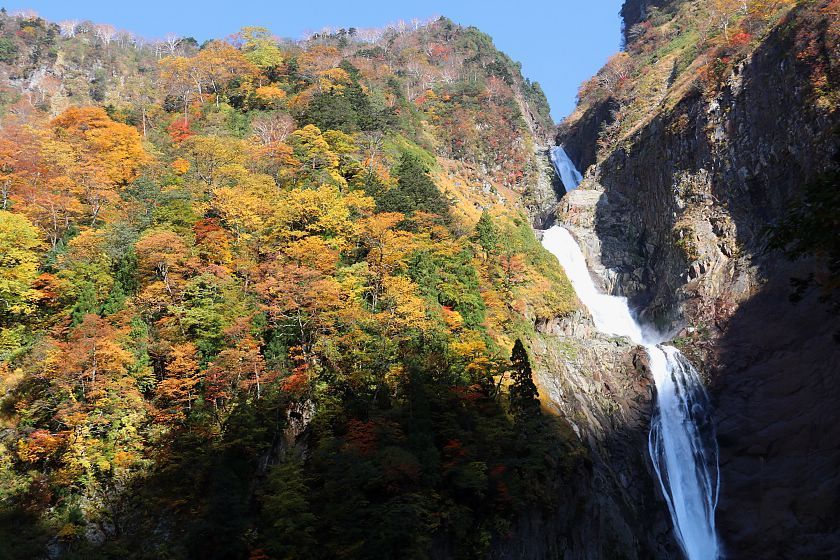 Questions? Ask in our forum.