Autumn Color Report 2012
Official autumn color reports by japan-guide.com
Where to see autumn leaves? - When do trees turn colors? - What trees turn colors?
Schedule of upcoming reports - Post your own report
2012/10/15 - Kamikochi Report
by sean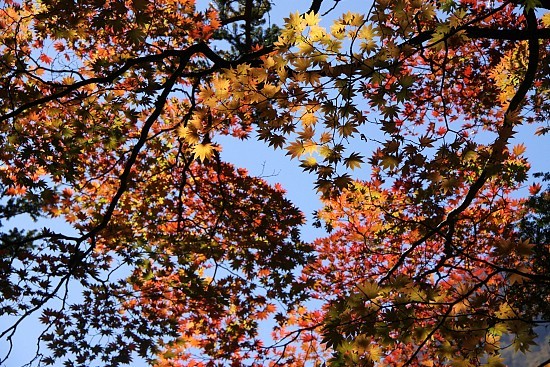 I arrived at the base of Kamikochi early as planned, parked my car near its entrance because only buses and taxis are allowed in, and received welcome news from the parking attendant that clear skies were in for the day. Then, before I could find a taxi to take, the bus came along and that saved me 2000 yen. My original intention of taking a cab would have cost me 3200 yen instead of 1200 - not bad for a start to a day indeed.
Kamikochi is a plateau surrounded by tall mountains, located in the Northern Japan Alps. It is part of the Chubu Sangaku National Park and is popularly visited, especially during the autumn leaves season. Kamikochi also offers various attractive hiking trails, including the one I took today, an approximately two hour hike from Taisho Pond to Myojin Pond.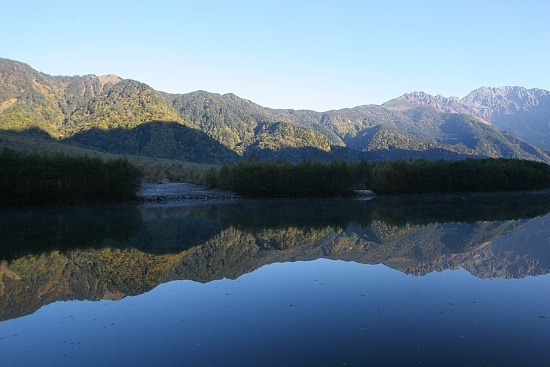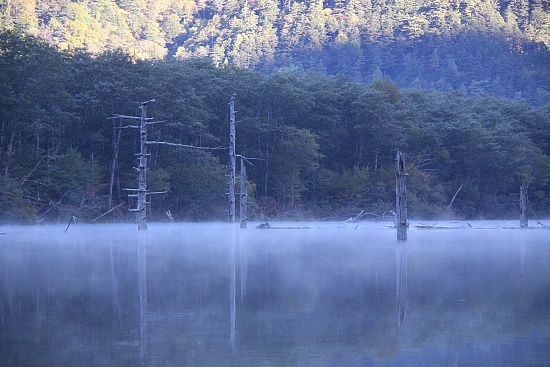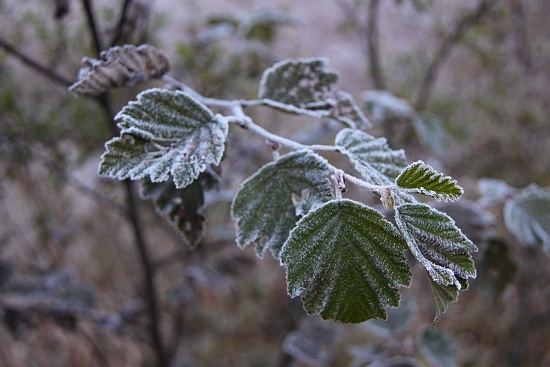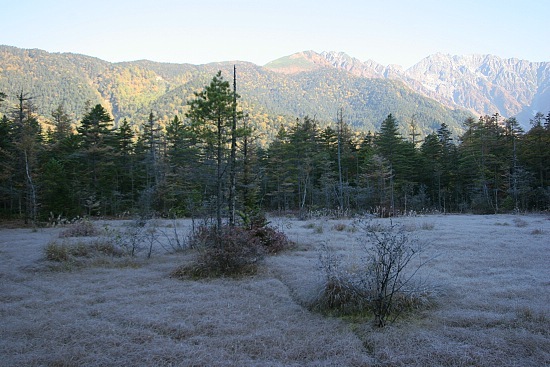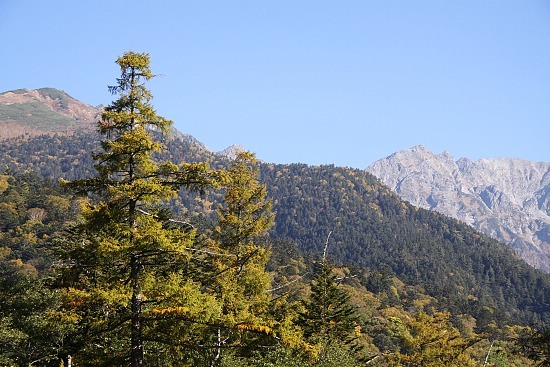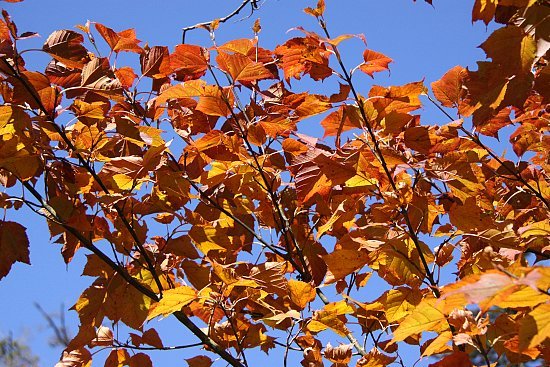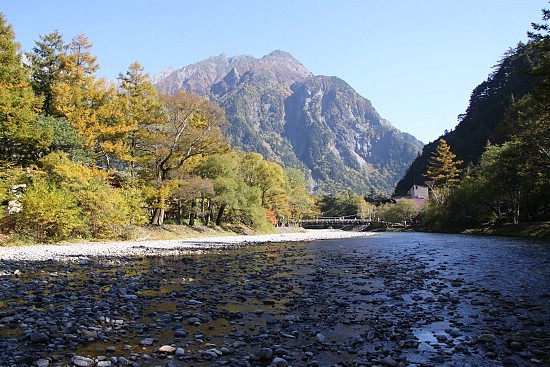 I fell in love - with the early morning scenery at Kamikochi. It was awesome, and I think it is difficult to get pictures to do what I saw justice. I was so engrossed with trying to take pictures of the morning fog over Taisho Pond that I almost forgot that I was there to observe the autumn colors.
I noticed a variety of colors as I hiked towards Kappa Bridge. Although the warm colors were not intense, they decorated the peaks that surrounded the plateau well. Actually, I pictured the scenery in black and white in my mind and realized that Kamikochi might very well be gorgeous even without any color at all.
I liked in particular the view of Azusa River just north of Kappa Bridge: the emerald from the crystal clear water, the cobalt blue sky, the grey mountains with traces of white, and the autumn foliage, which was a bonus.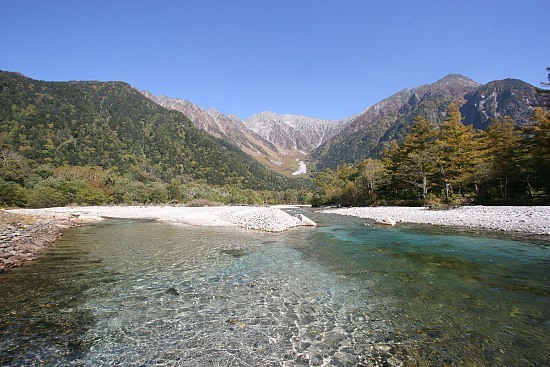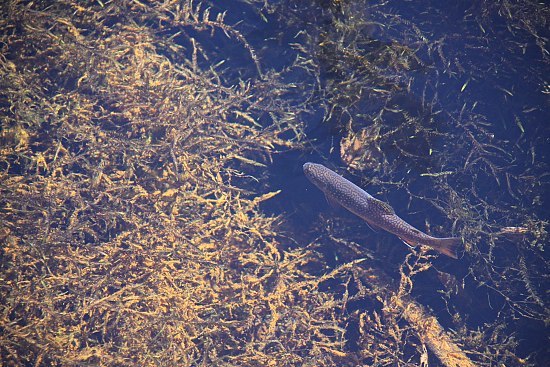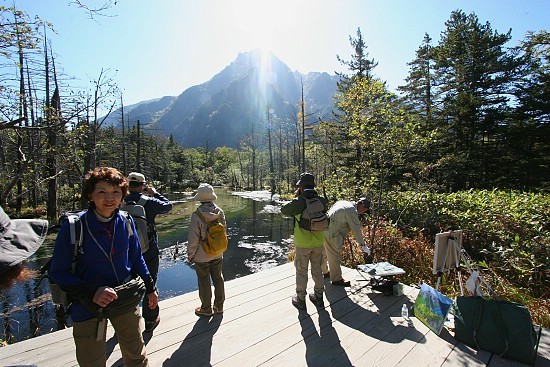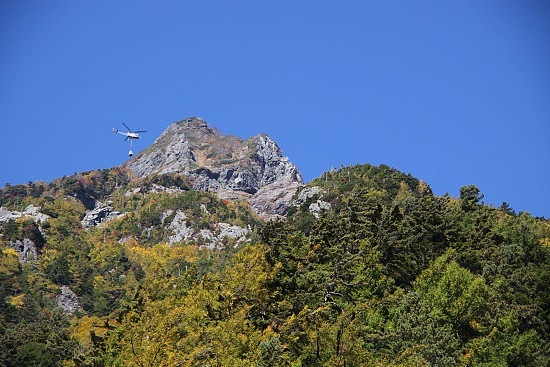 The nature trail between Kappa Bridge and Myojin pond produced slightly more dramatic colors, and I spotted nice maples on quite a few occasions. At the end of the day, I tried to analyze if peak has been reached at Kamikochi, but was undecided due to the mixed signals the foliage was giving me: I saw fresh greens which seem to have yet the potential to produce even more vivid colors, but also lots of dried up and fallen leaves.
To aid my verdict, I consulted the typical local source of information: the taxi driver. He told me that it is expected that colors will improve over the next 7 days, and that peak this year would be spectacular. For me, I think views at Kamikochi will always be spectacular anyway, peak or not.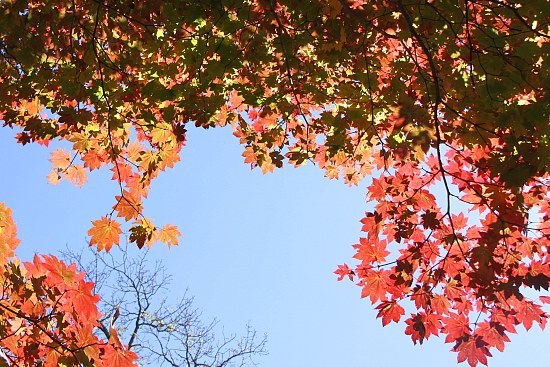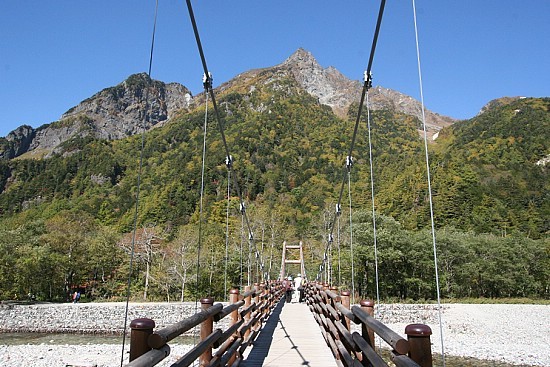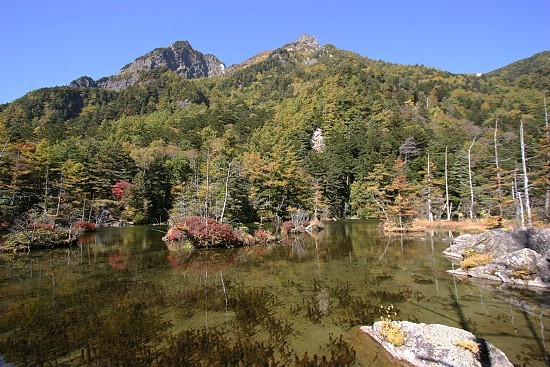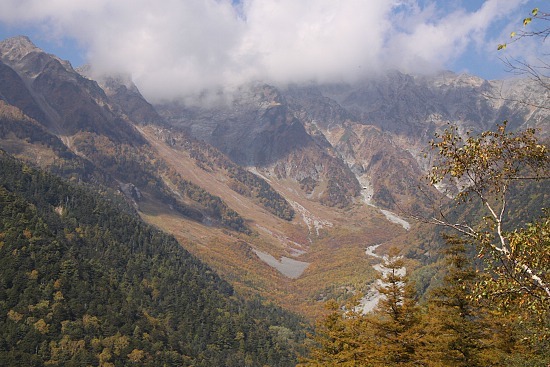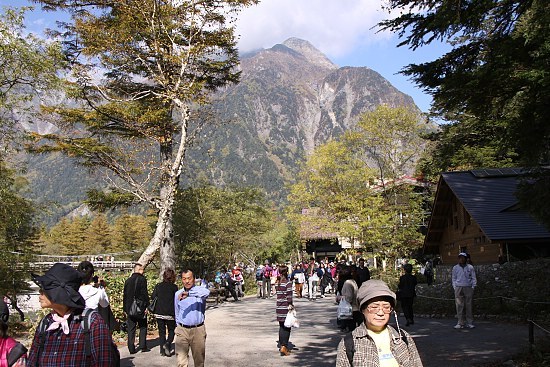 Questions? Ask in our forum.