Autumn Color Report 2015
Official autumn color reports by japan-guide.com
Where to see autumn leaves? - When do trees turn colors? - What trees turn colors?
Schedule of upcoming reports - Post your own report
2015/10/14 - Towada Report
by joe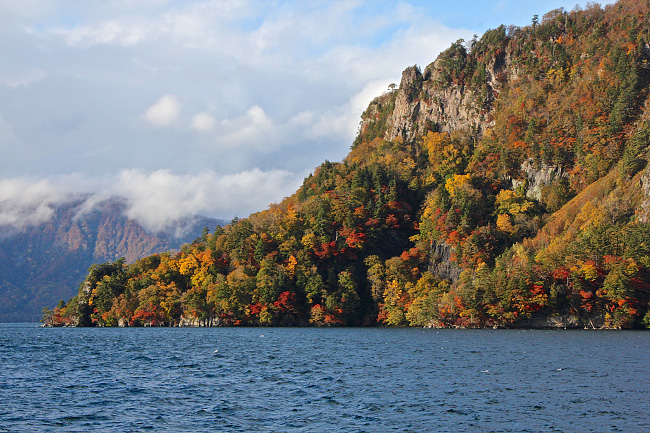 After a cold and unexpectedly snowy night on Mount Hakkoda, I continued my autumn color reporting from Japan's northern Tohoku region today making my way deeper into the heart of Towada-Hachimantai Nation Park. After yesterday's astounding peak colors on Hakkodasan, I was curious to find out how the season status of my next destination: Lake Towada.
I started my journey as the sun was finally coming out from behind yesterday's persistant storm clouds, and couldn't help but admire the beautiful colors on the drive between Hakkodasan and Towada (about an hour drive) on National Route 103 in Aomori Prefecture. The route passes through highland marshes and forest, which were stunningly at their peak autumn color today.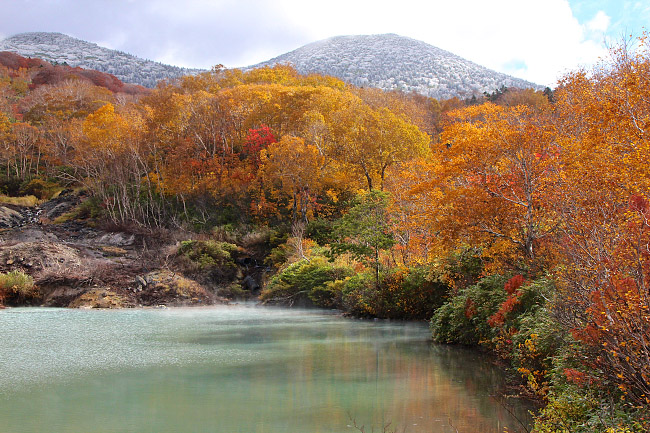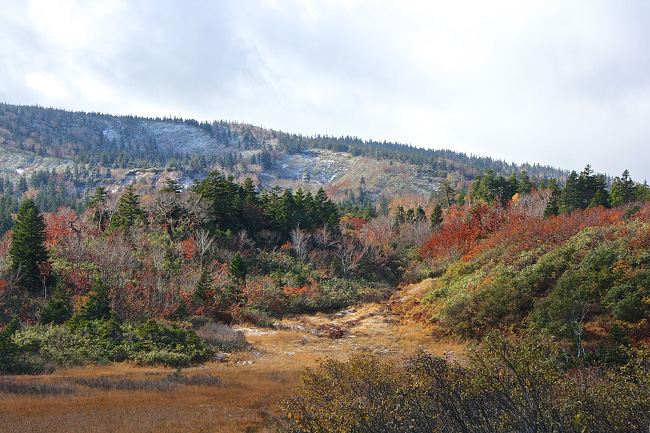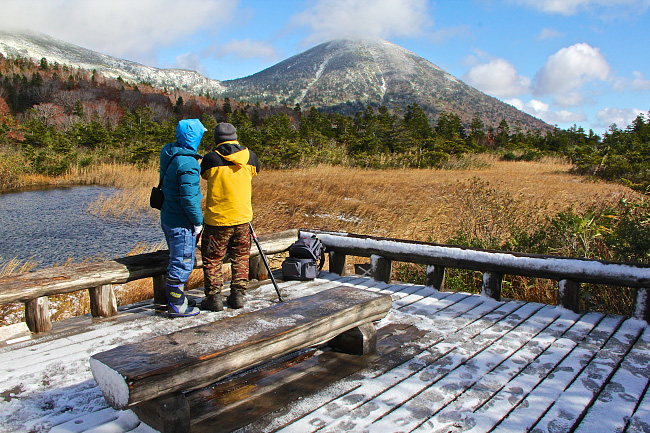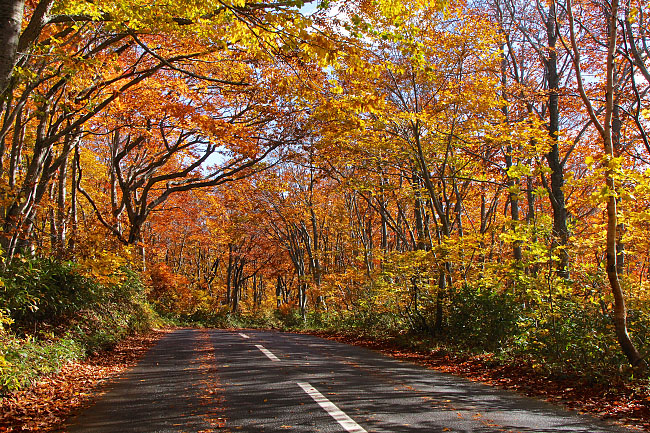 After an hour or so, I finally reached my first destination within the Towada area of Towada-Hachimantai National Park: the Oirase Stream. The mountain stream flows from Lake Towada in a beautiful forest, and the 14-kilometer stretch starting at the lake is a well-loved autumn color spot. While the colors around the stream usually peak around late October, today I found many patches of colors already well-developed. While the forest around the stream is still a week or two away from seeing its best color, the brisk autumn air (and the off-and-on freezing rain and hail) were signs the season is moving fast here, too.
The hike through this pristine forest was magical today. Waterfalls pouring down both walls of the gorge into the stream, flashes of yellow and orange in the trees, and a pervasive calm (even despite the nearby road) made the trip well worth it.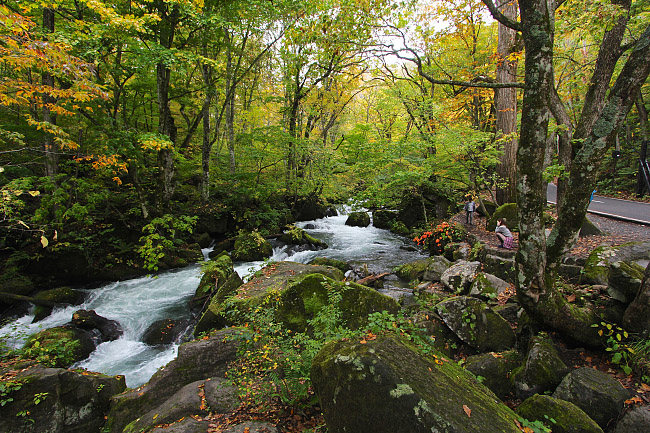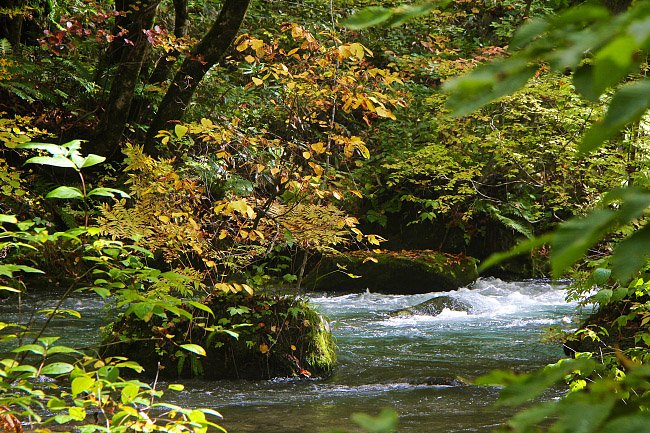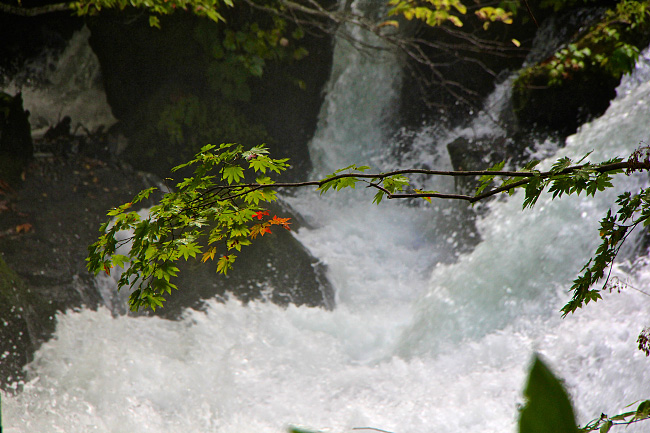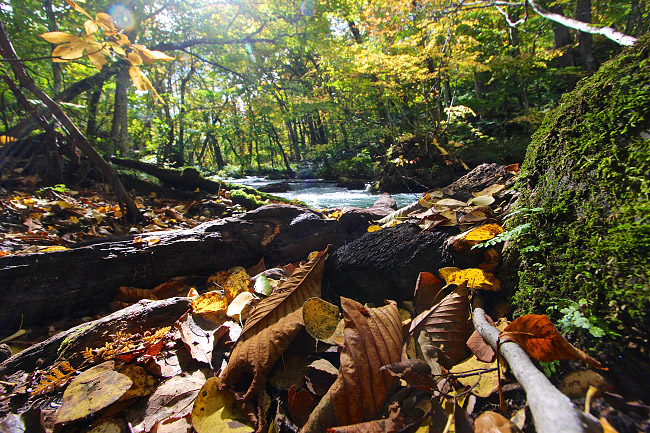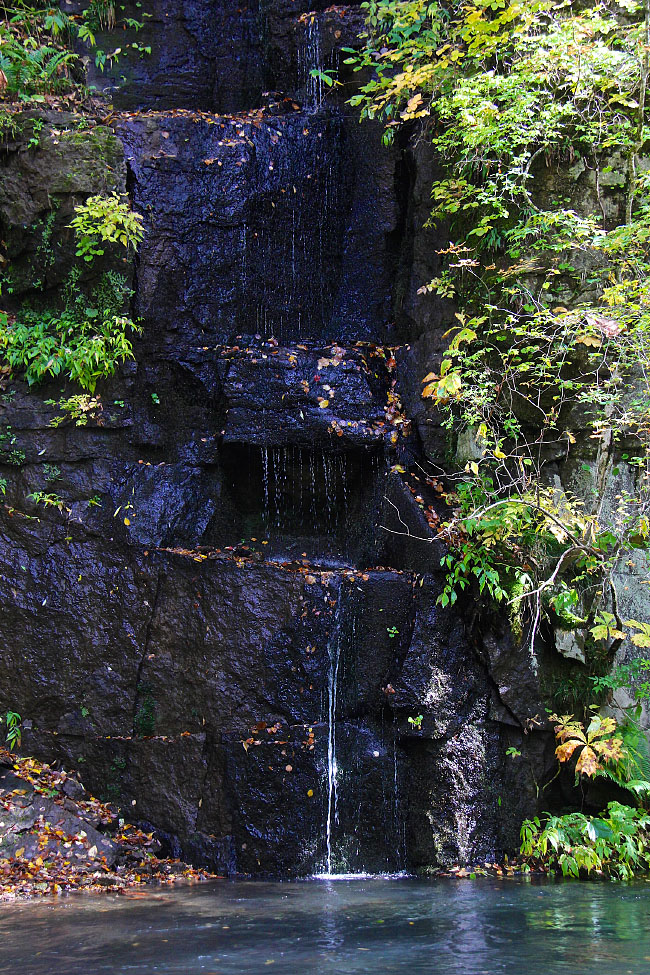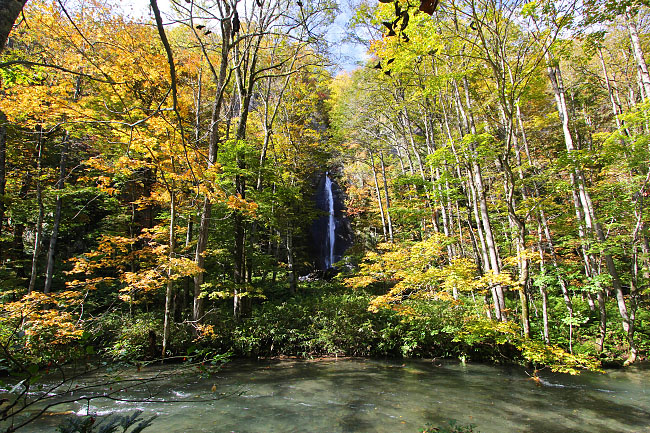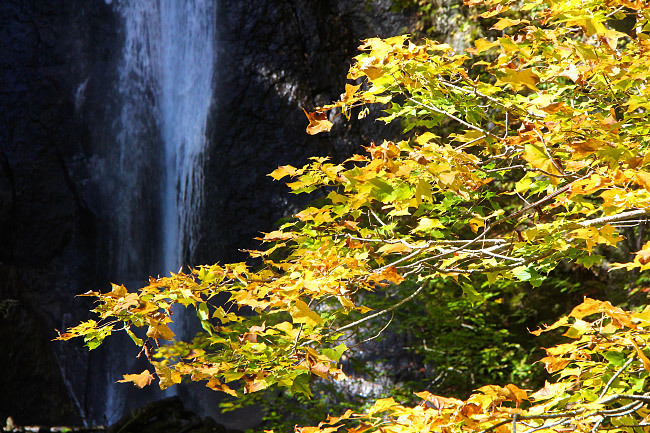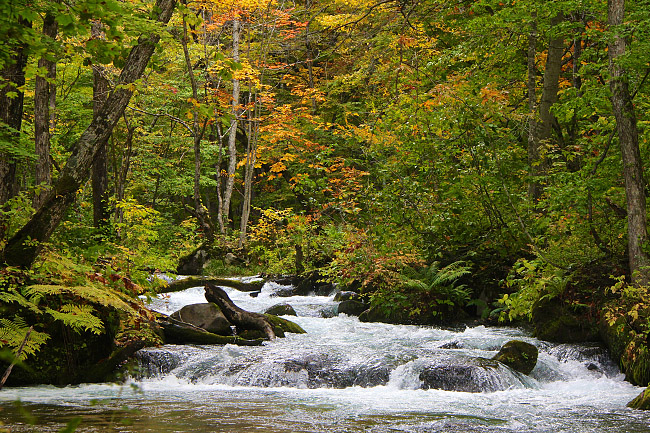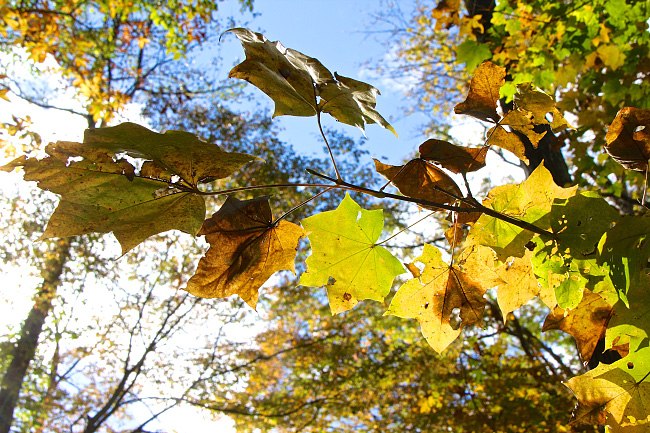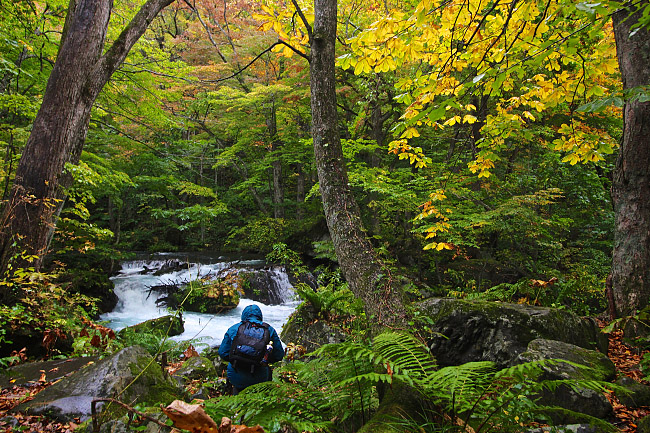 After hiking about 5 peaceful kilometers upstream along the Oirase Stream, I made it to the Nenokuchi port of Lake Towada itself. I was lucky enough that the passing rain and hail storms that have been chasing me yesterday and today seemed to clear up just as I boarded a sightseeing boat to take in the colors from the water. The colors around the lake were breathtaking today. In some spots, the mountainous slopes that plunge into the water were carpeted in pure orange and red, while in others the trees were still approaching their peak color.
In all, I think visitors still have a good two weeks (or more) to enjoy the colors around the lake; and they don't disappoint.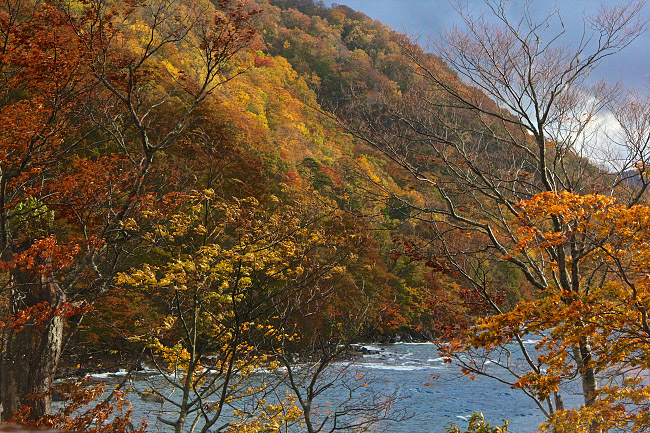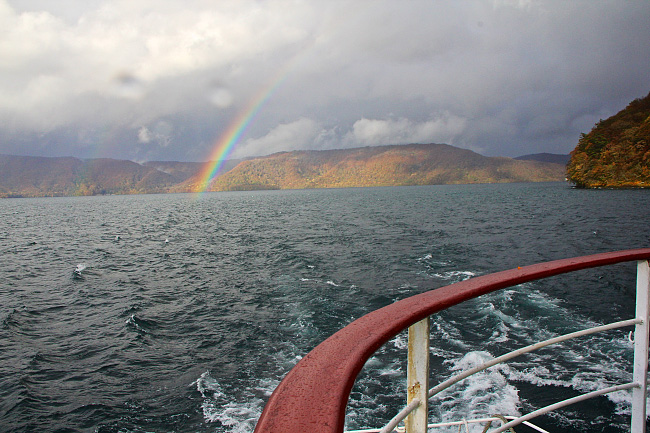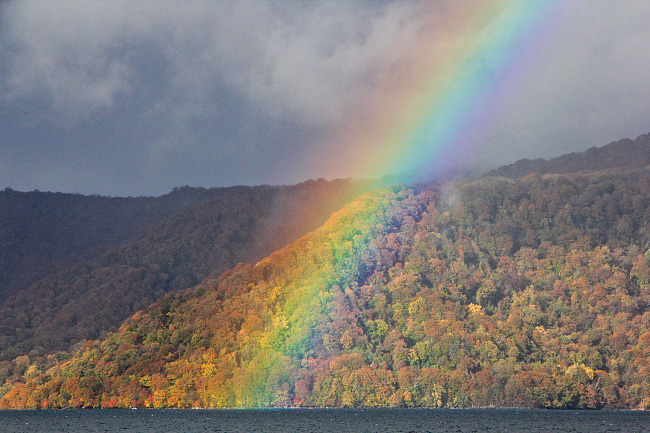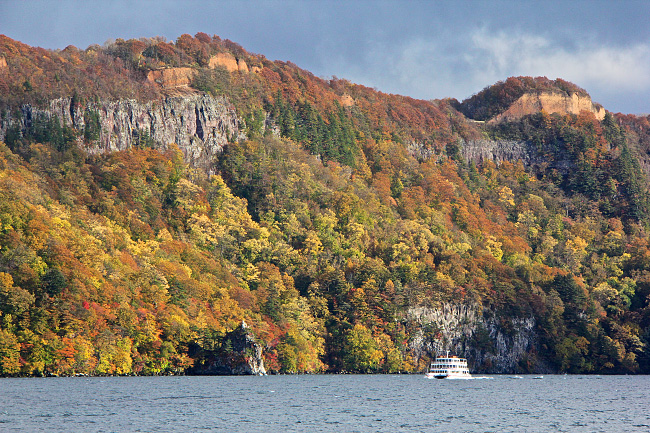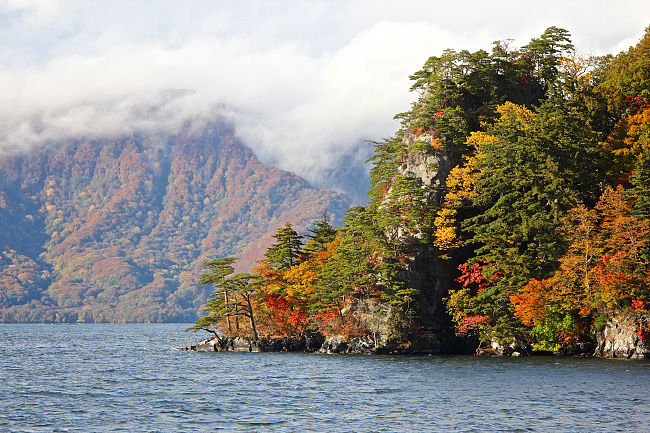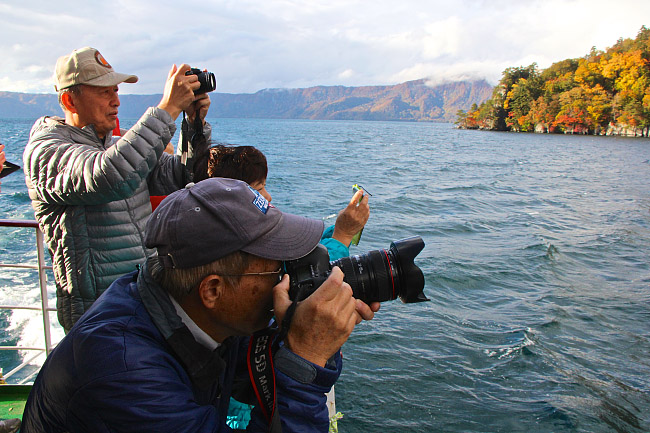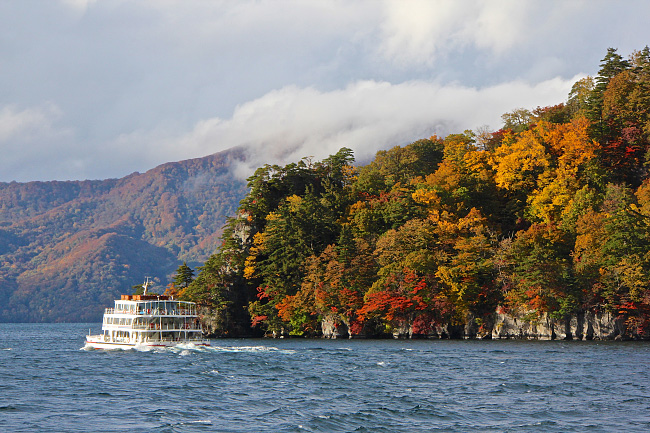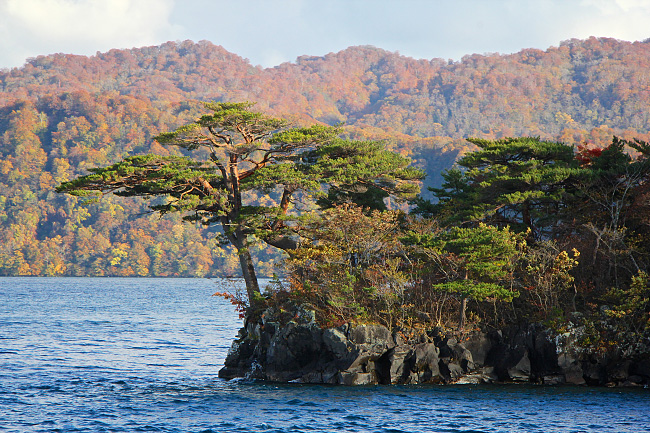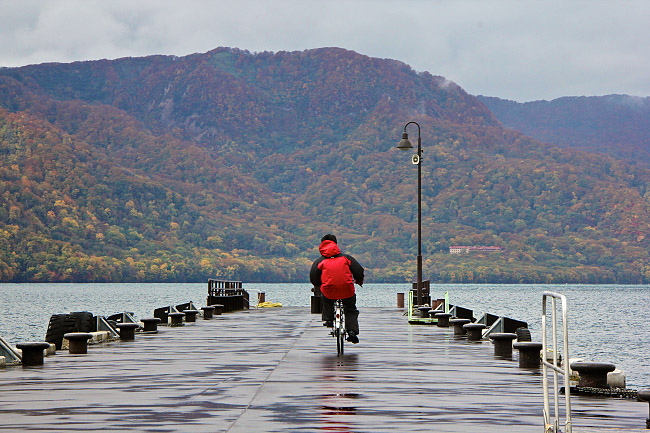 Questions? Ask in our forum.