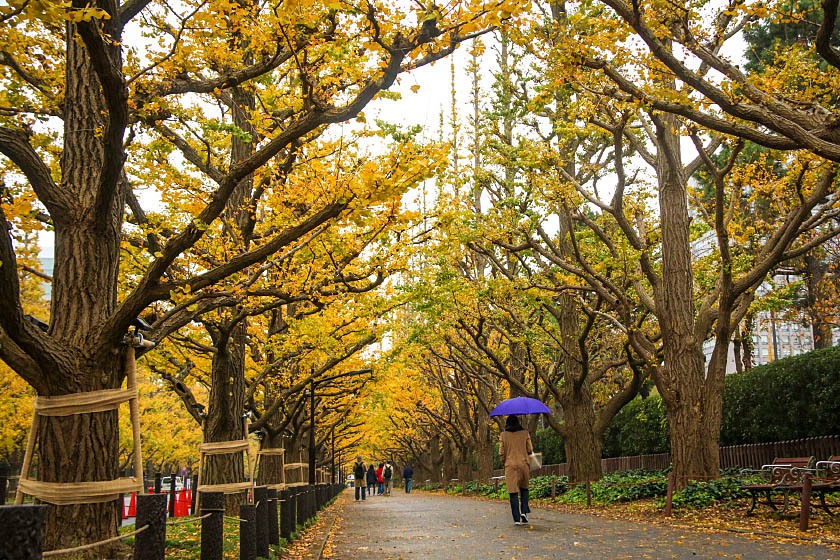 As this year's nationwide autumn color season is finally coming to an end, late-changing cities like Tokyo and Kyoto are just now reaching the height of their own seasonal colors.
Following Schauwecker's reporting of peak colors in Kyoto yesterday, I headed to central Tokyo today to check on the status of some of the capital's best autumn color spots.
I'm happy to report that after a slightly later than normal season, I found much of the city's urban foliage at or approaching its peak color today. While the exact state of the color depends on the place and the tree variety, I can say confidently that this is an excellent week to enjoy the colors at their best here.
My first stop today was at the Jingu Gaien Icho Namiki (or "Ginkgo Avenue") just a short walk from Aoyama-Itchome Station. This ginkgo-lined avenue was finally nearing its peak color today, though patches of green were still visible on some trees. In the next couple days I expect the colors here to become even more intense as the last of the green melts into gold before falling to the ground.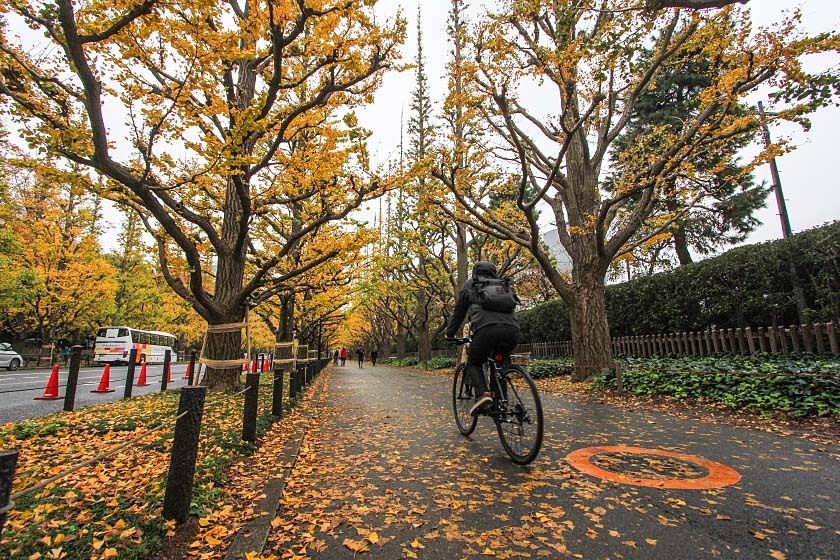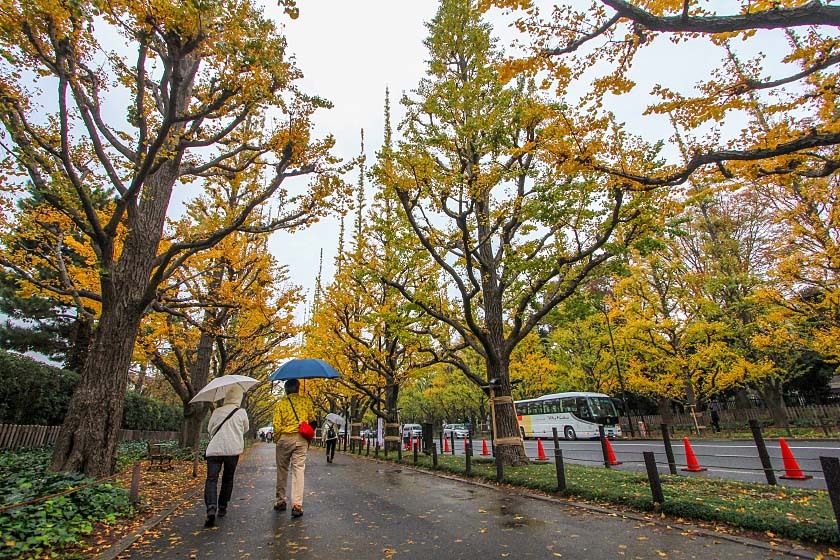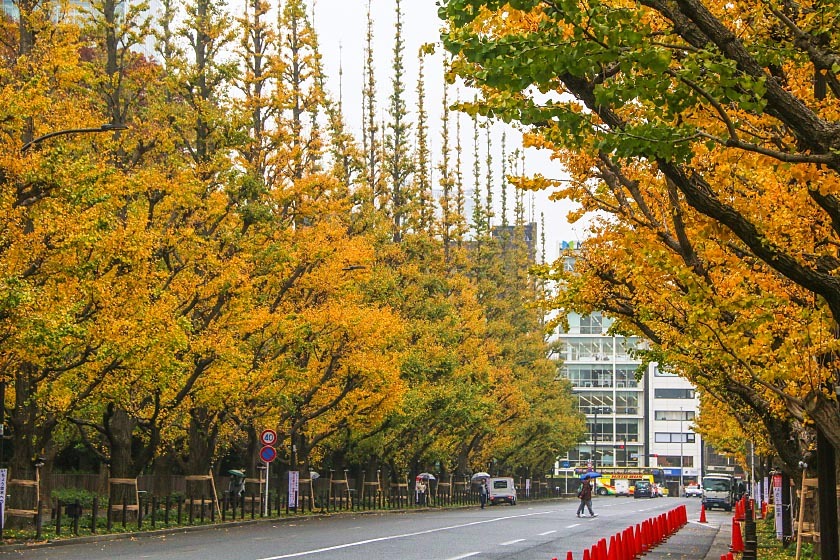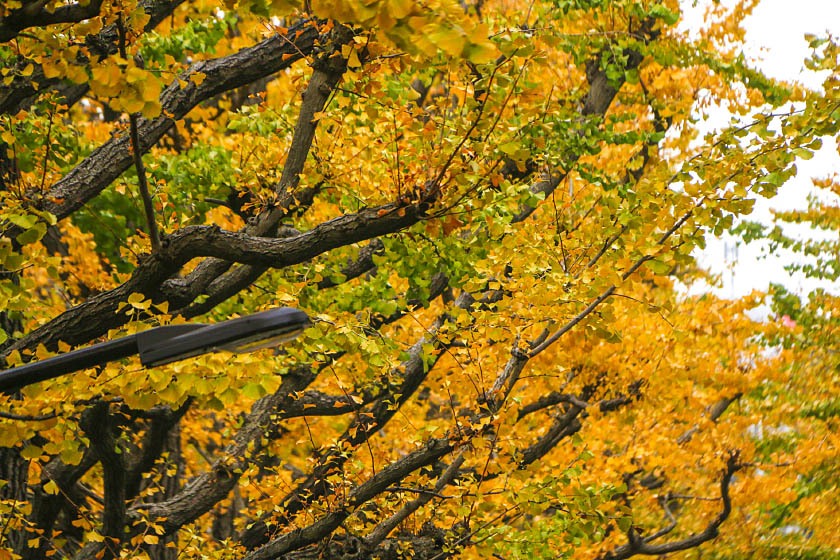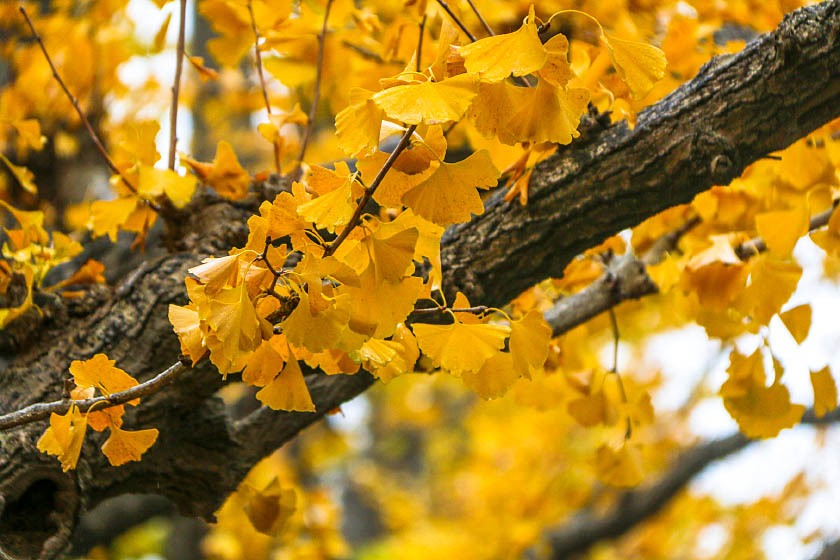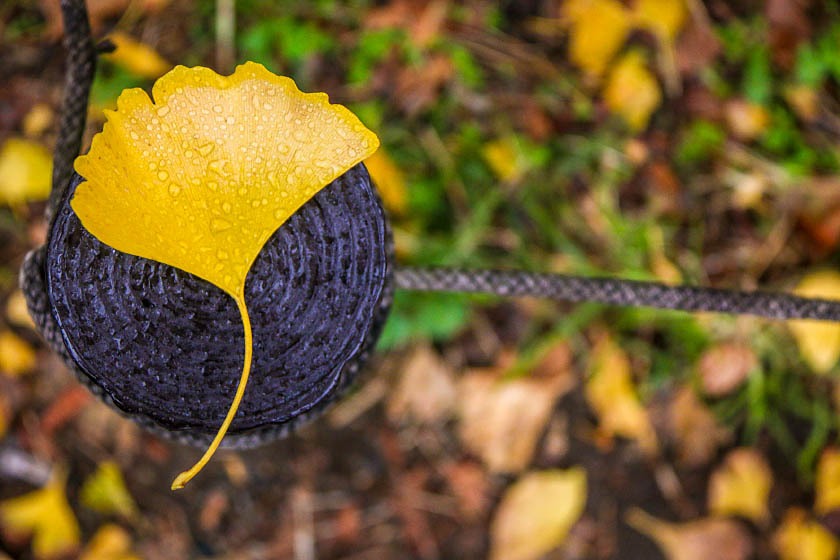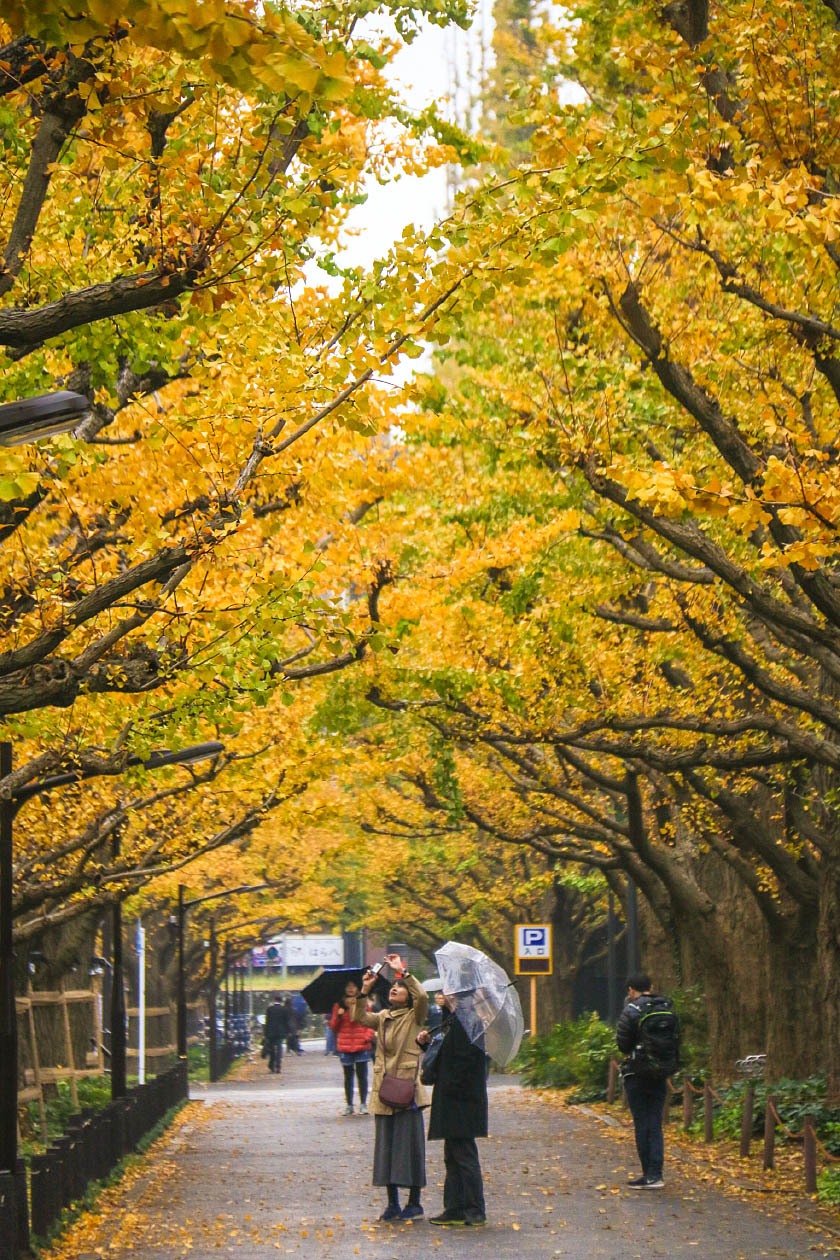 From the Icho Namiki I made a wet 20-minute walk in the rain to the Sendagaya entrance of Shinjuku Gyoen, one of Tokyo's most well-loved parks. Despite the rain, the large park had plenty of autumn color on display today coming from many different tree varieties. As the last momiji (Japanese maple) trees change to brilliant red over the next few days, I expect the colors will be nice here for about one more week.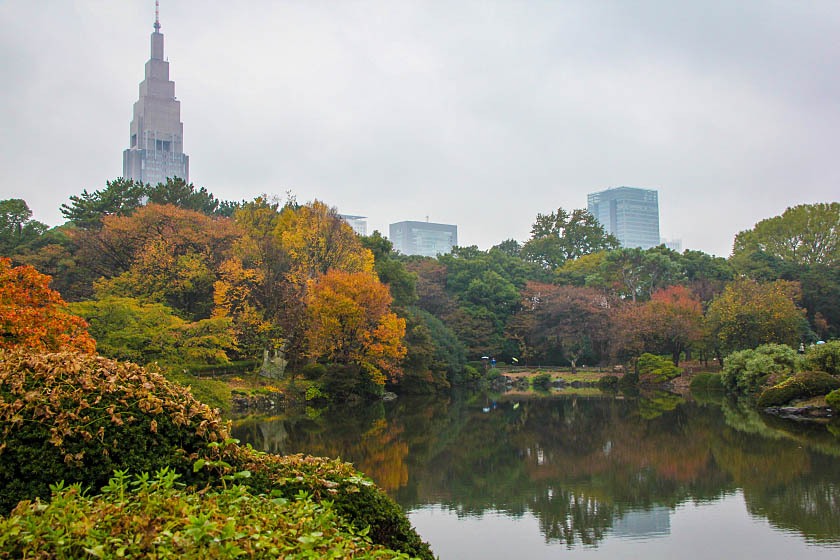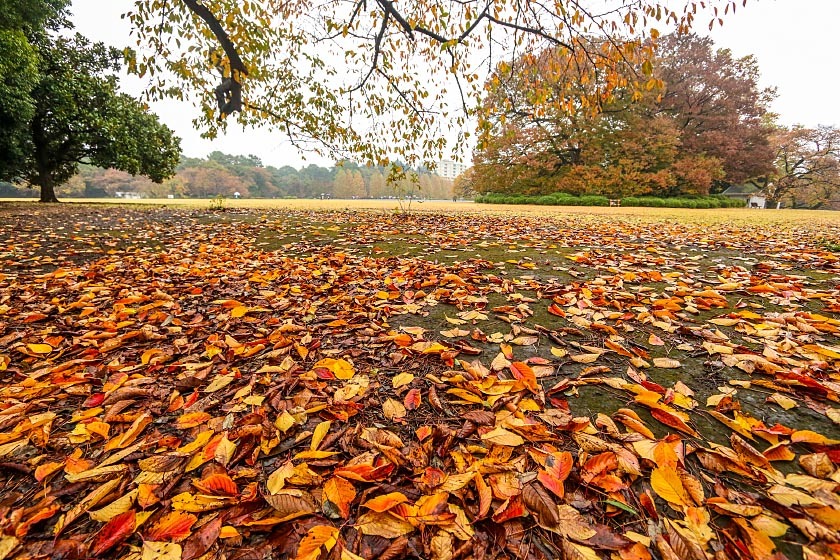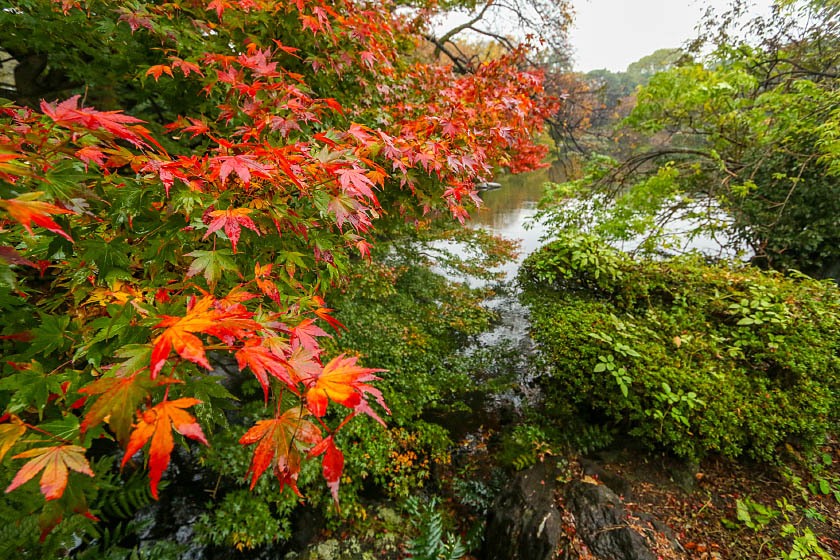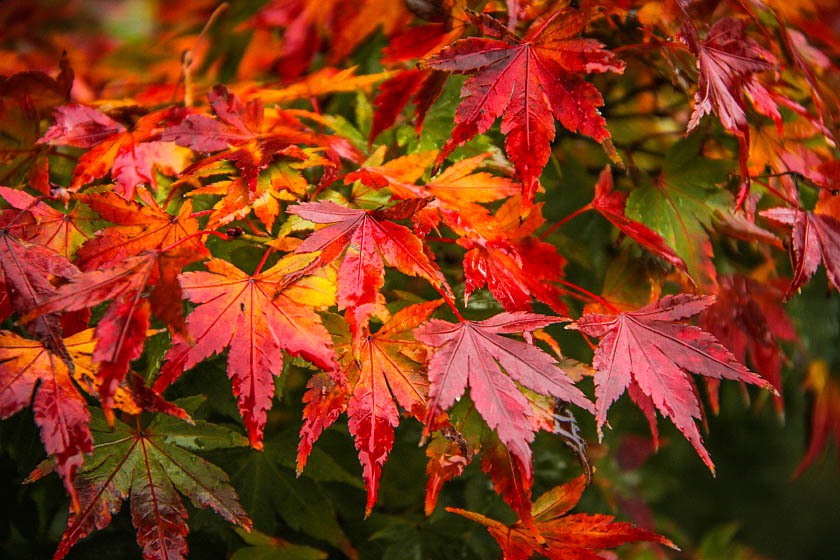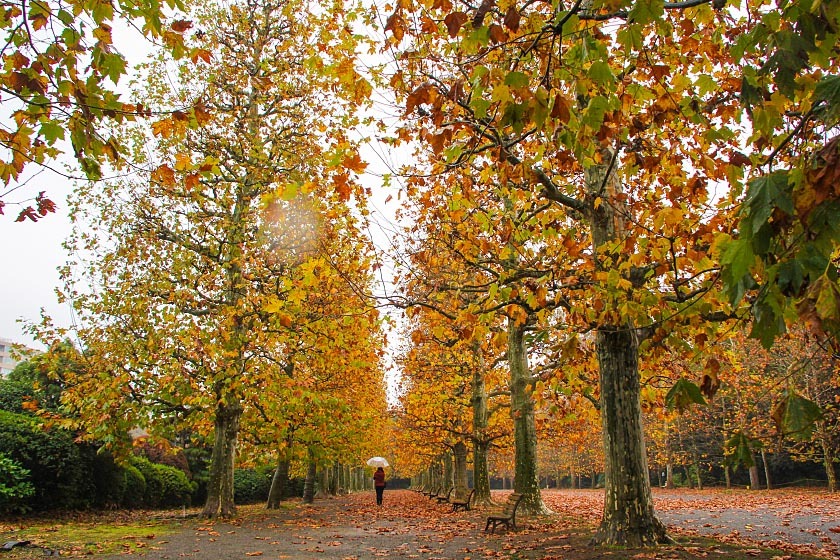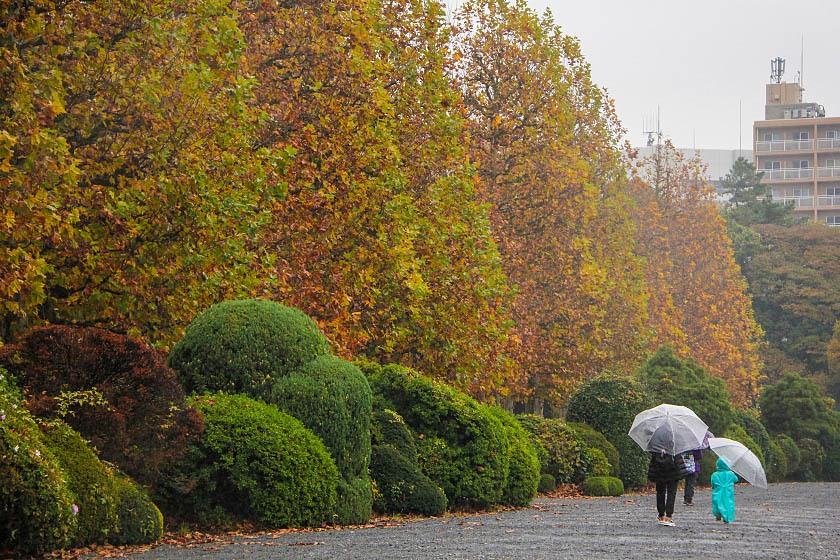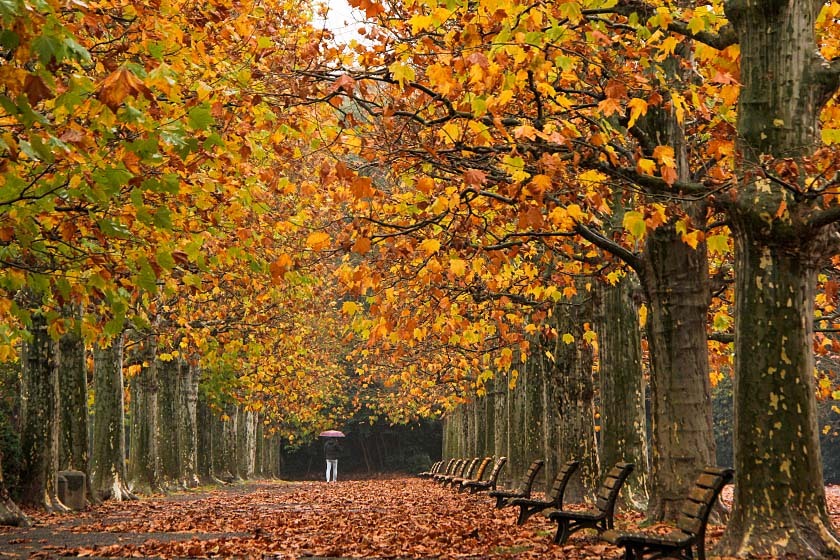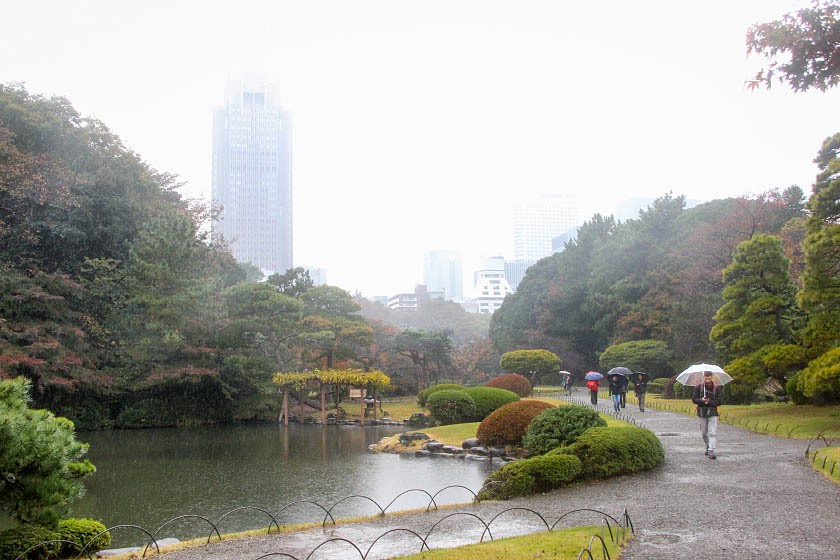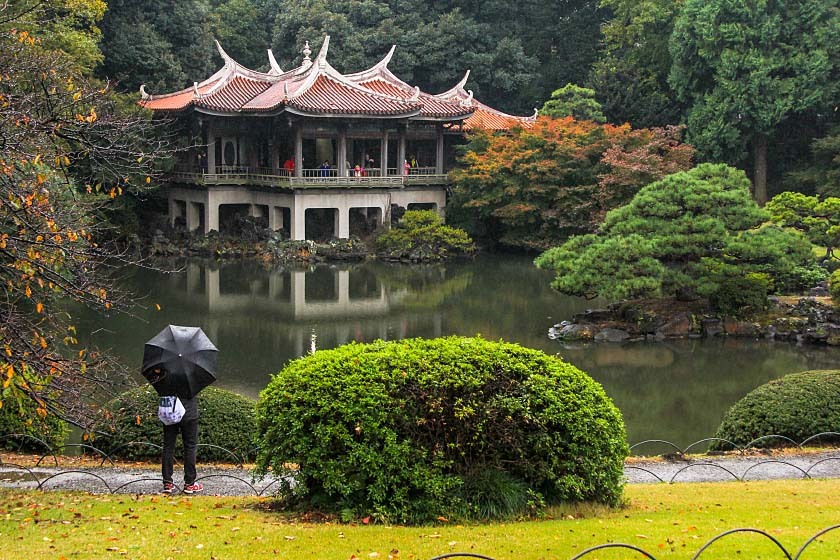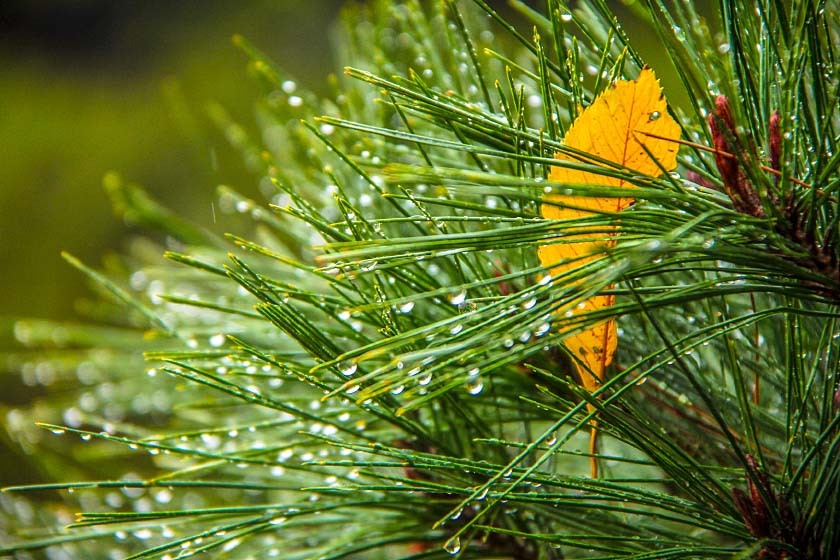 My last destination for the day was to Rikugien, a lovely traditional Japanese landscape garden near Komagome Station. The colors here were easily at their peak around the central pond today, but the late-changing momiji (Japanese maple) were still in the midst of changing color. I expect the momiji to complete their autumn journey in about a week, leaving plenty of time to enjoy the colors here.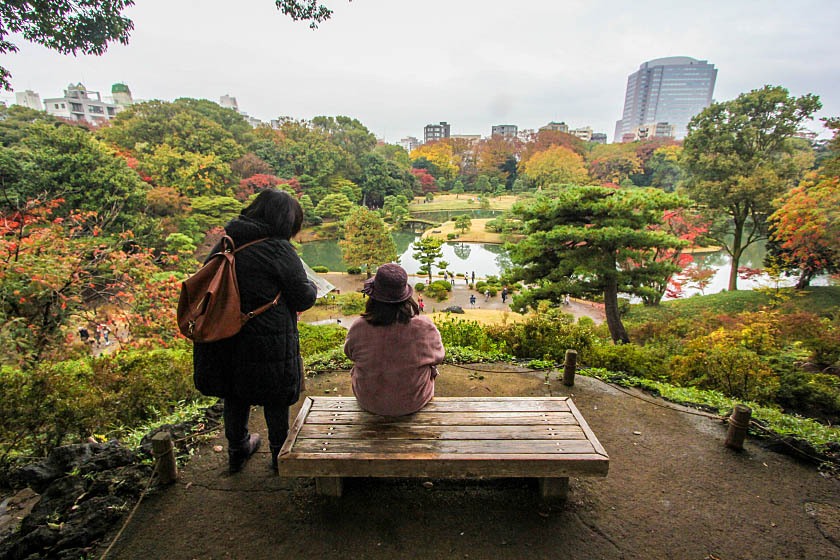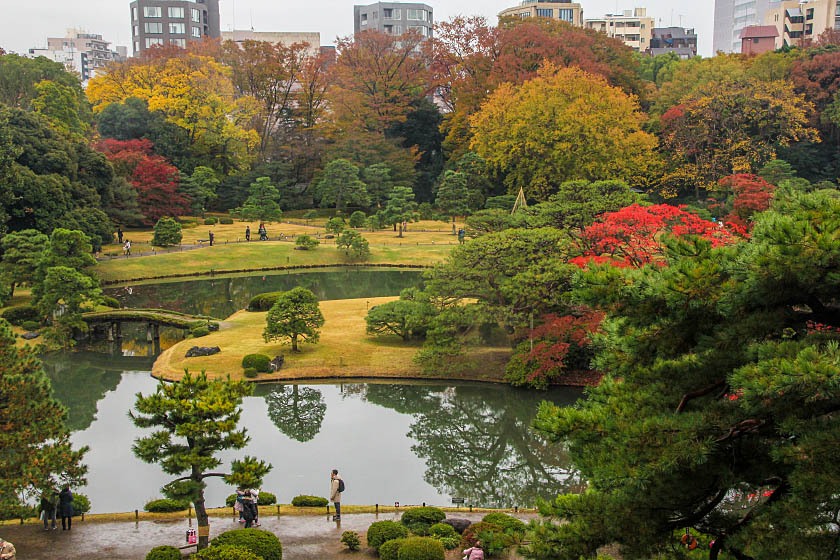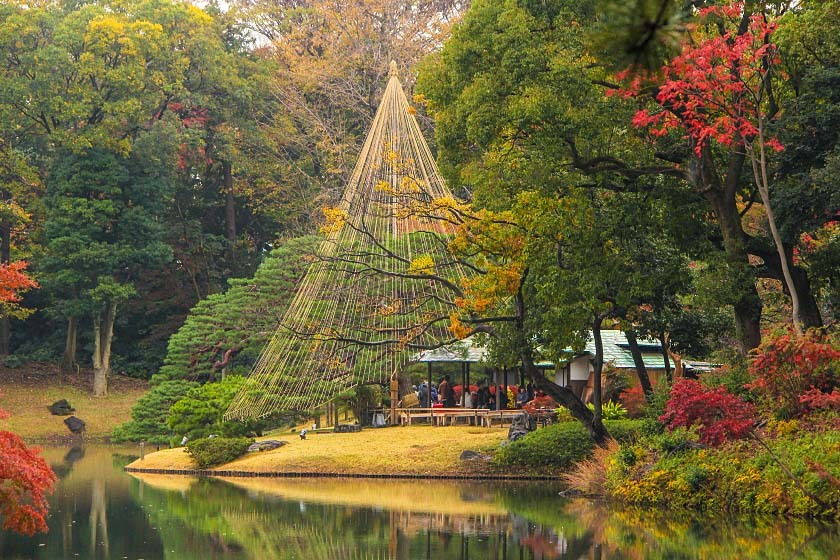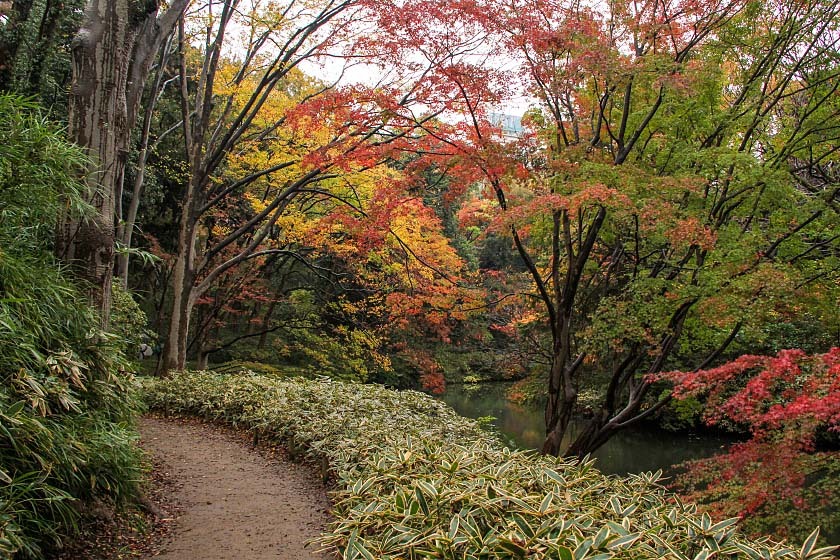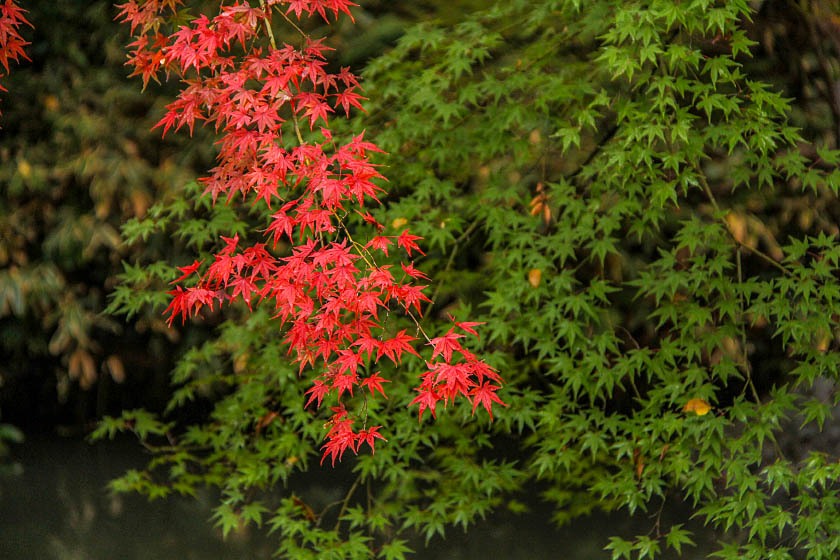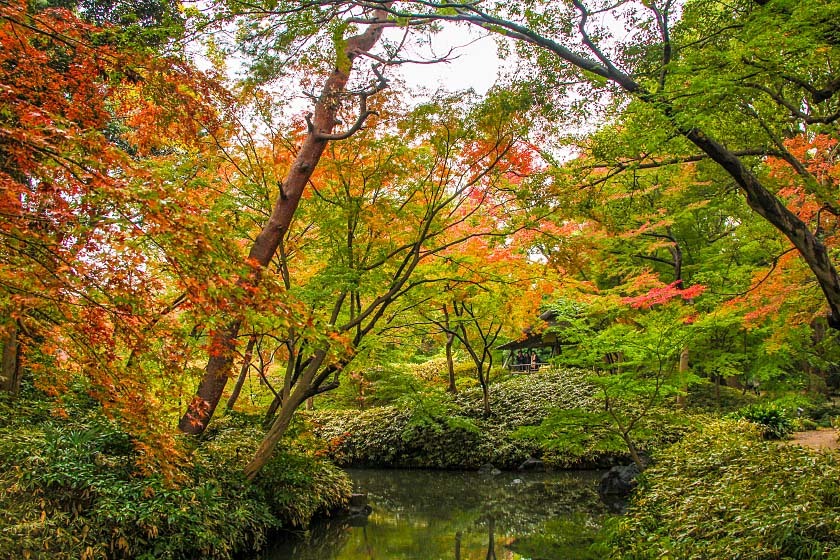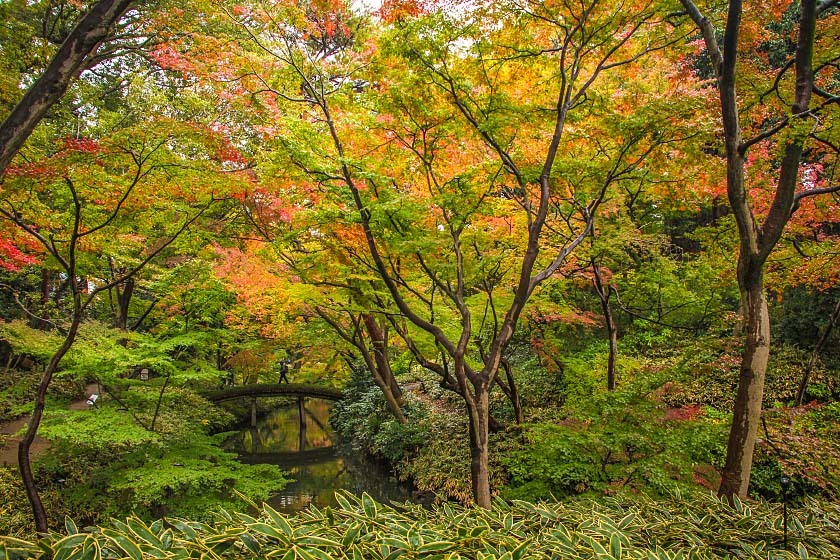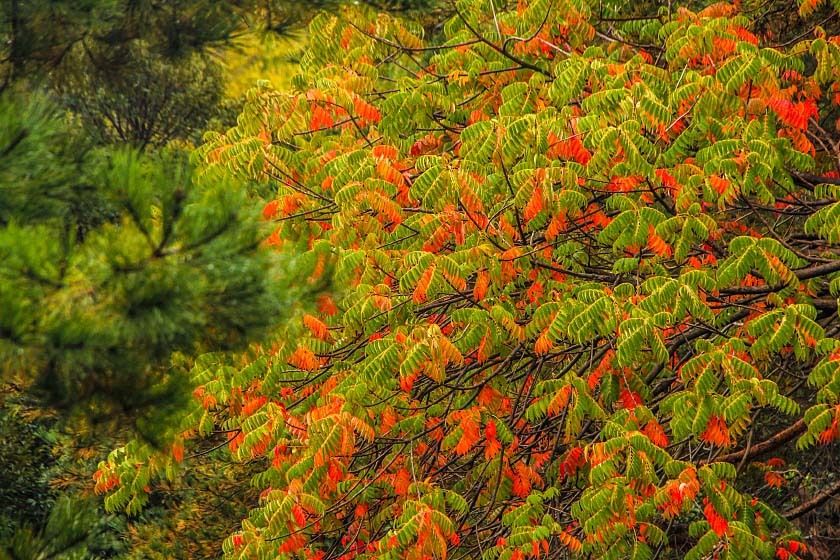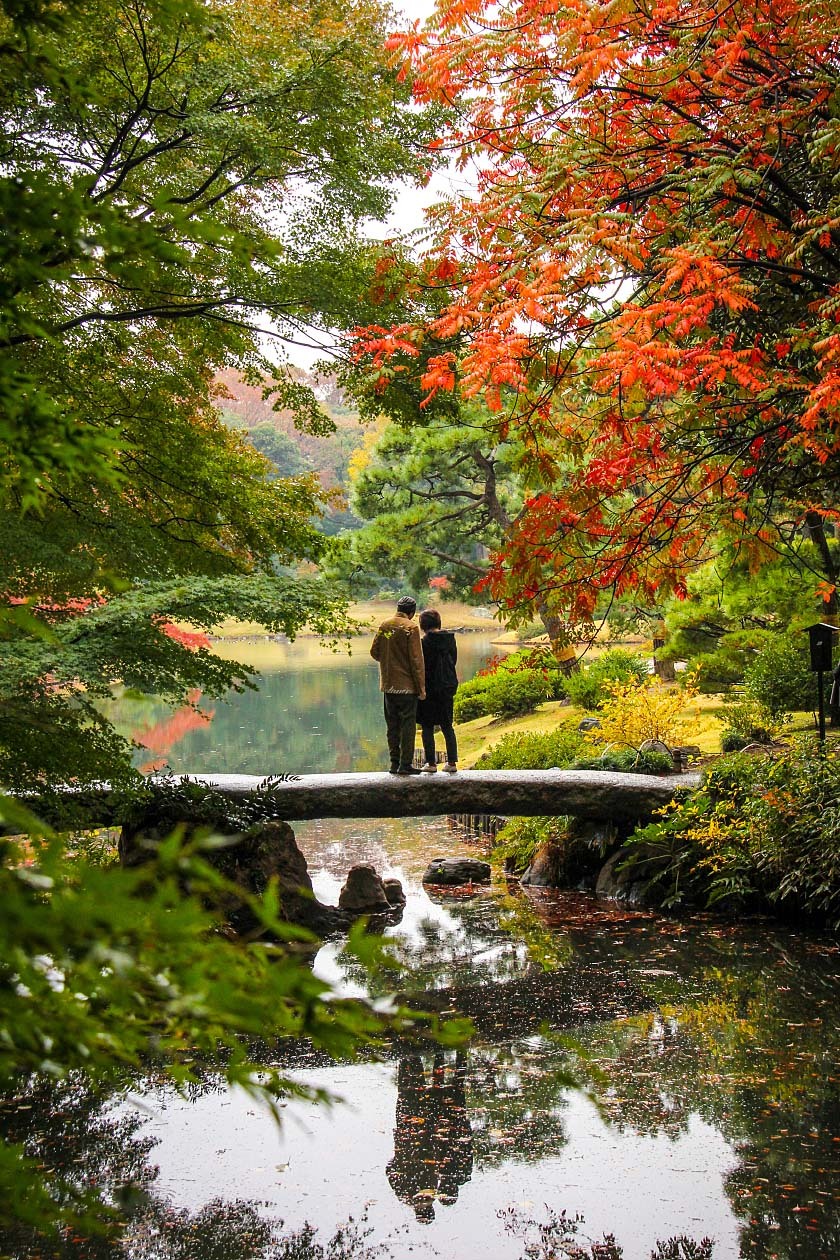 Questions? Ask in our forum.