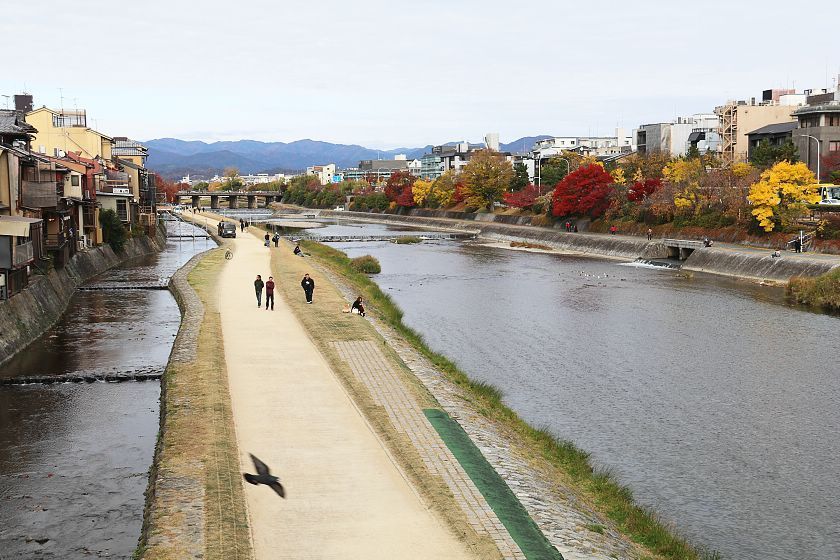 Kyoto entered the best viewing period for autumn colors last week, and the city can be expected to remain at the peak of its seasonal beauty through the rest of this week. In some spots, the colors should remain nice into early December.
Today I visited four autumn color spots across the city - three of them for the first time for autumn color reporting.
Jizoin is a small, lesser known Zen temple along the western mountains of Kyoto, very close to the Moss Temple (Saihoji) and not far from Arashiyama. It is also known as the "Bamboo Temple" because its grounds are surrounded by a bamboo grove.
Jizoin does not feature a great abundance of colors, but a number of maple trees added a nice seasonal touch to the generally pleasant temple grounds. I felt that quite a few trees still had potential to further improve their colors. Jizoin Temple can be reached in a ten minute walk from Kami-Katsura Station along the Hankyu Arashiyama Line.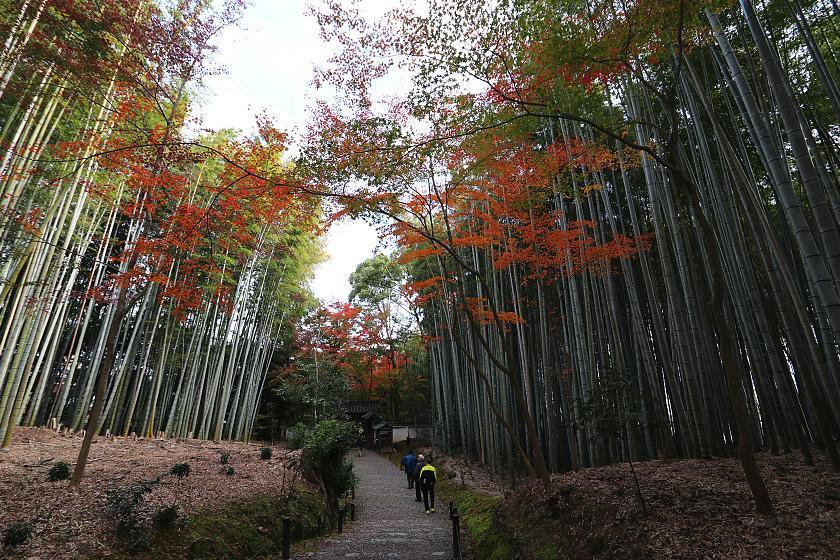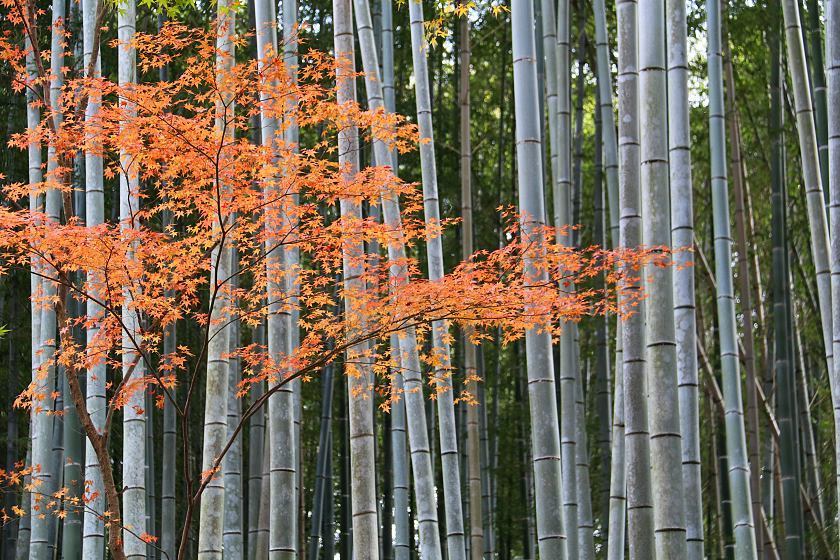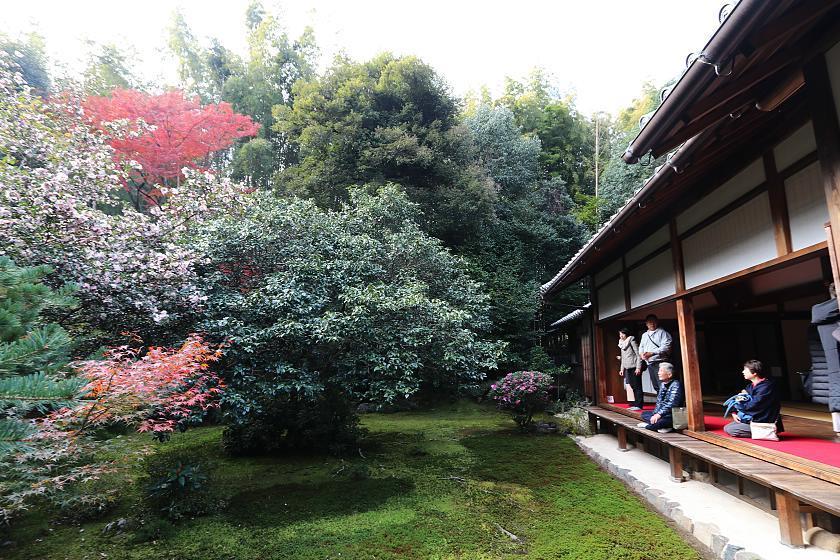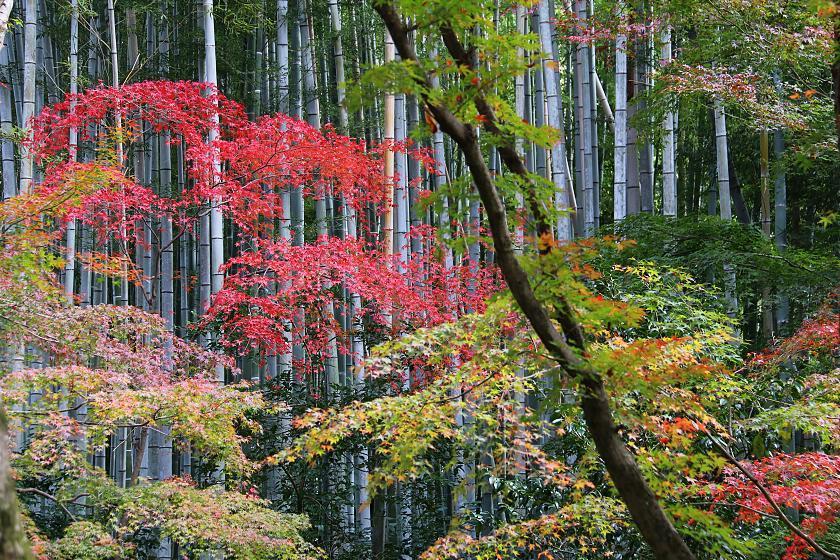 We intensively cover Maruyama Park each year during our cherry blossom reporting, but today I visited the park next to Yasaka Shrine for the first time for an autumn color report. Known as one of Kyoto's best cherry blossom spots, the park also offers some nice autumn colors, especially around its pond in the upper area.
While the cherry trees have mostly lost their leaves, the maple trees were still at their peak and should continue to provide some intesive colors at the park for a few more days to come.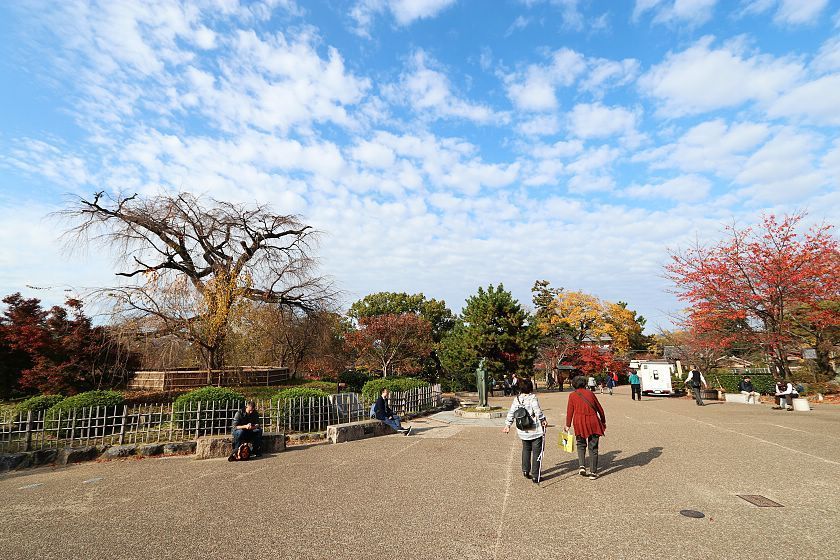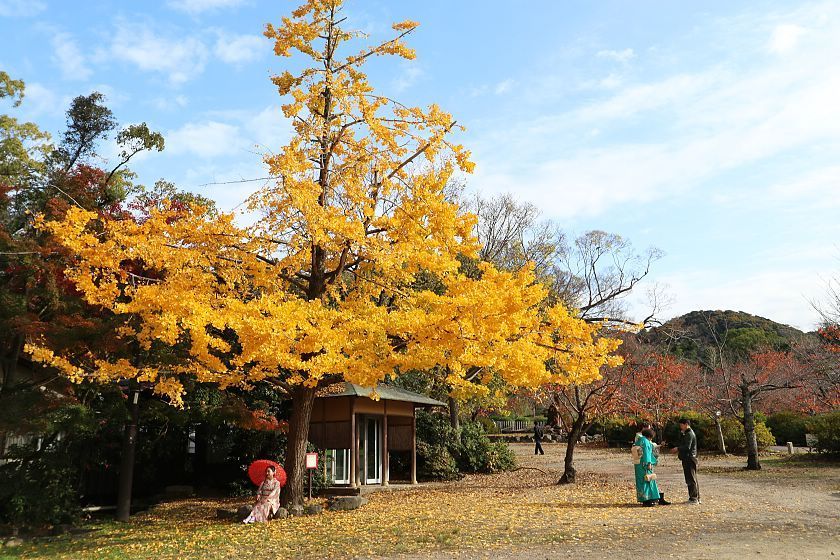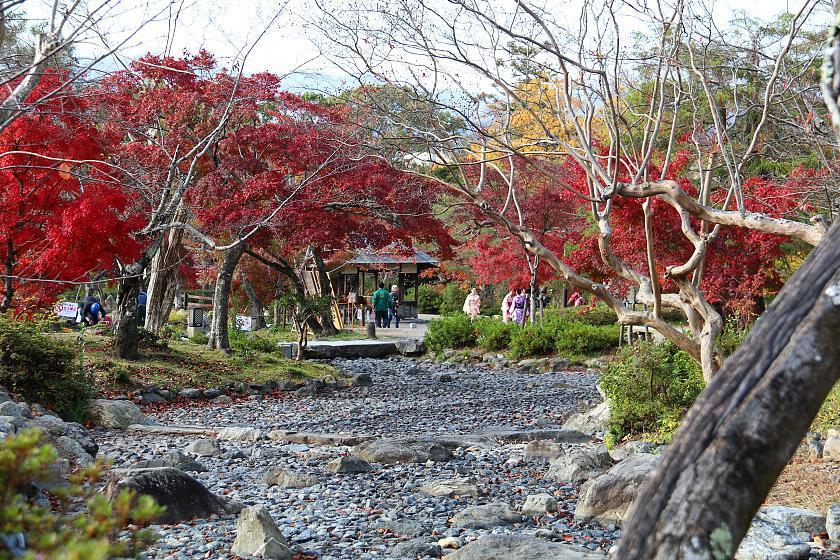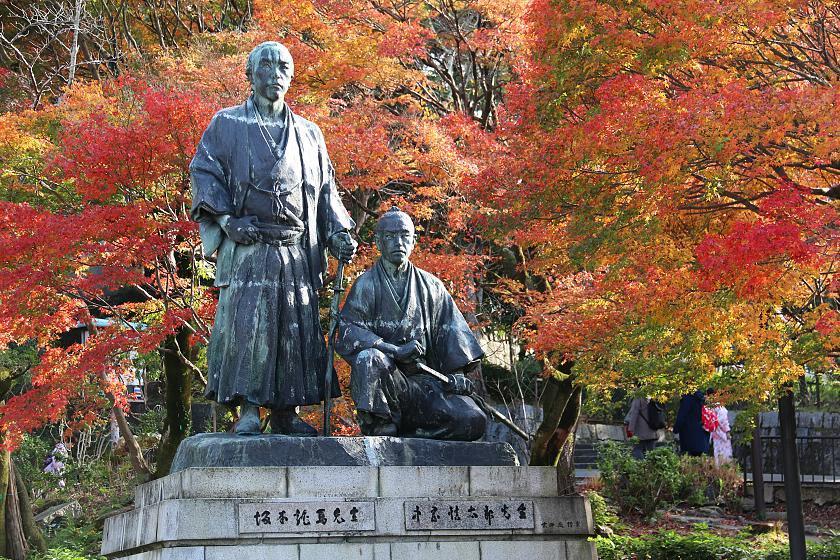 Shogunzuka is one of Kyoto's better kept secrets. It refers to a small mound located on top of the forested mountains east of Kyoto in which a clay statue of a warrior has been buried for the protection of the city. Next to the mound stands the Seiryuden temple hall which belongs to Shorenin Temple at the foot of the mountain. It features a large wooden terrace with spectacular views over Kyoto.
The maple trees around Shogunzuka were at the peak of their autumnal beauty and should remain beautiful through the rest of the week.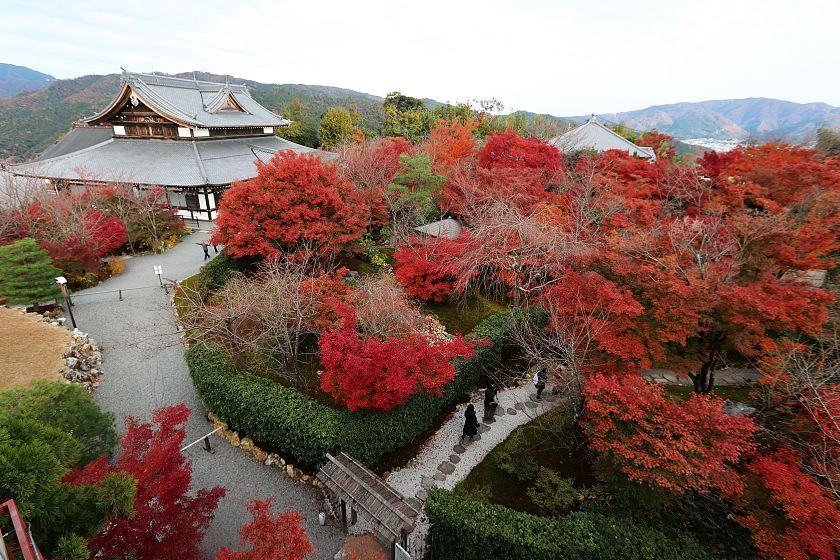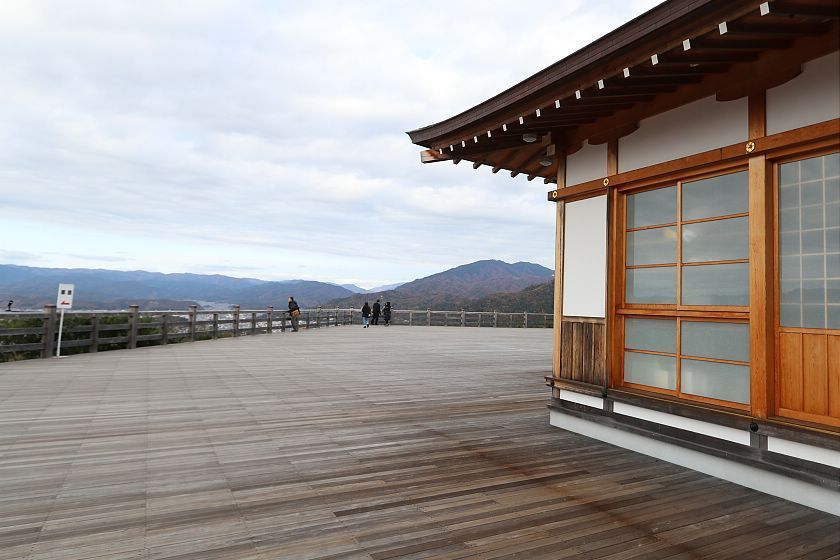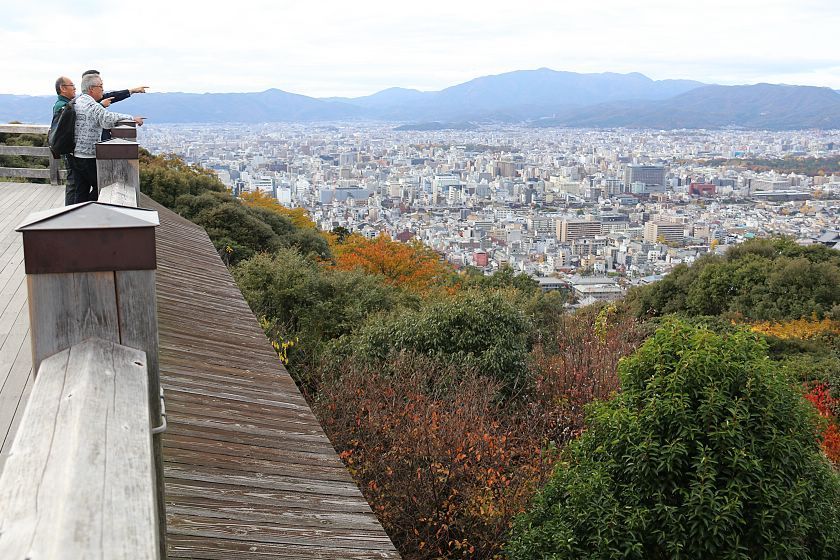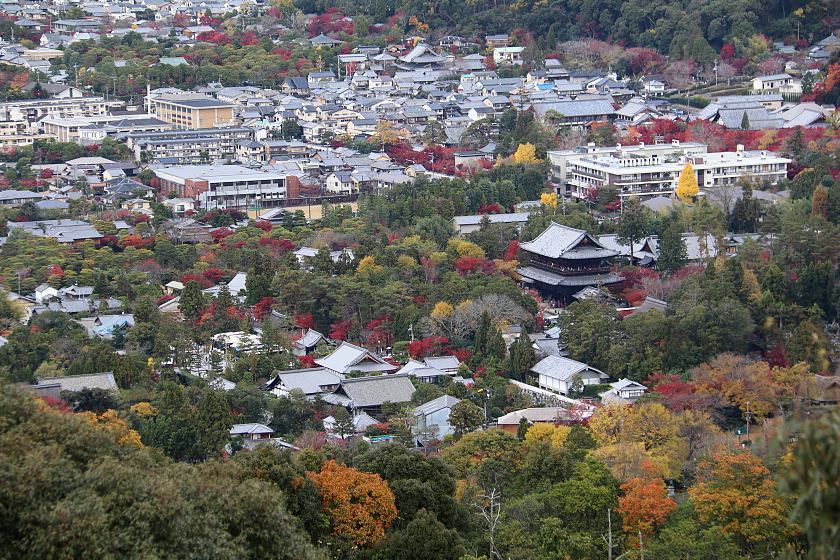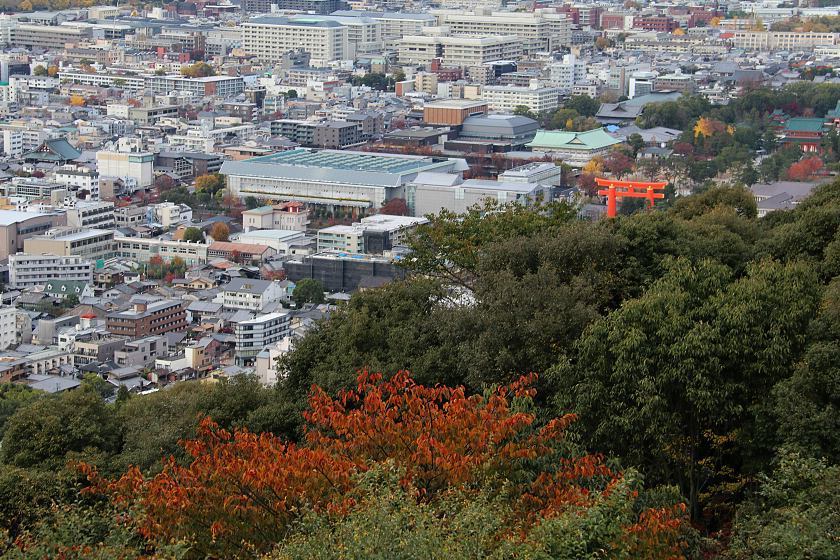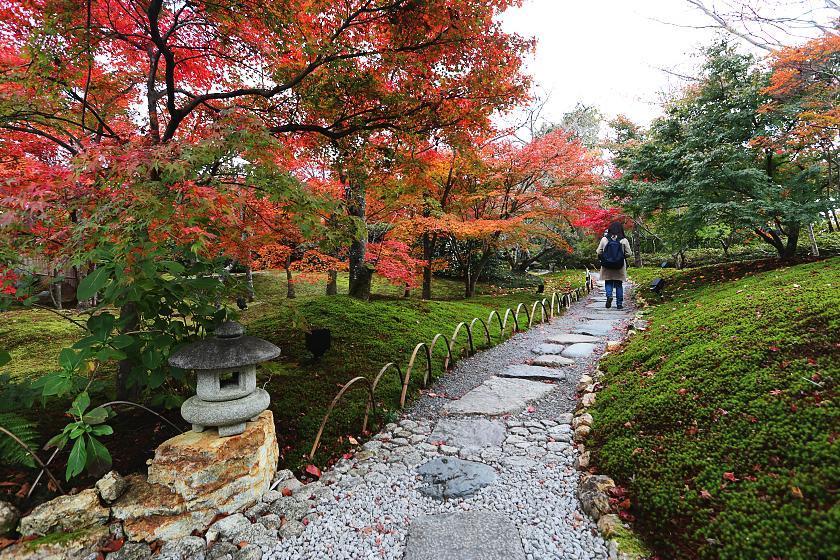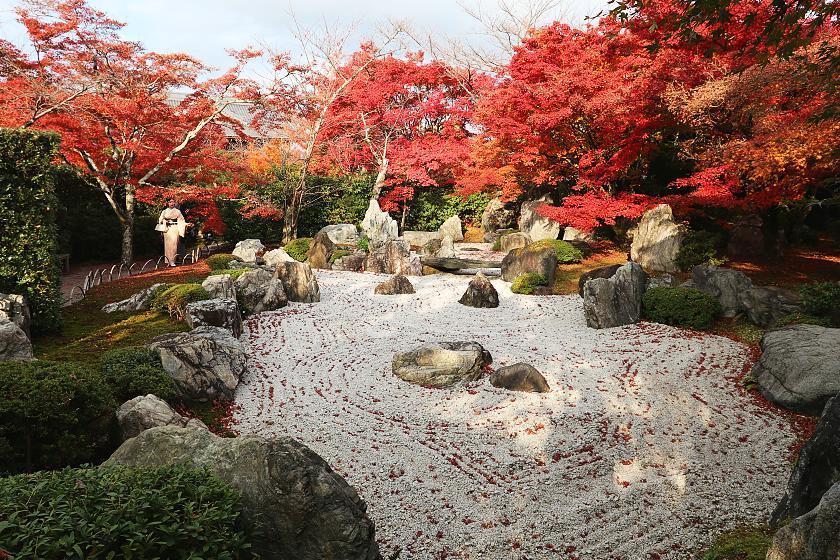 To conclude the day, I visited Nanzenji Temple southeast of the city center. A considerable amount of leaves have already fallen around the Sanmon Gate and also inside the Tenjuan subtemple. While the colors were still spectacular today, the decline of the season has kicked in, and the colors at the temple will soon be past their peak.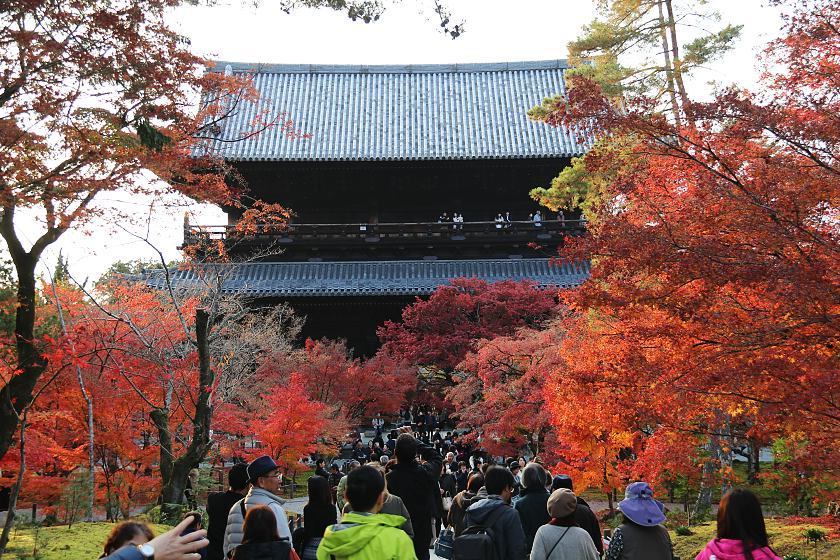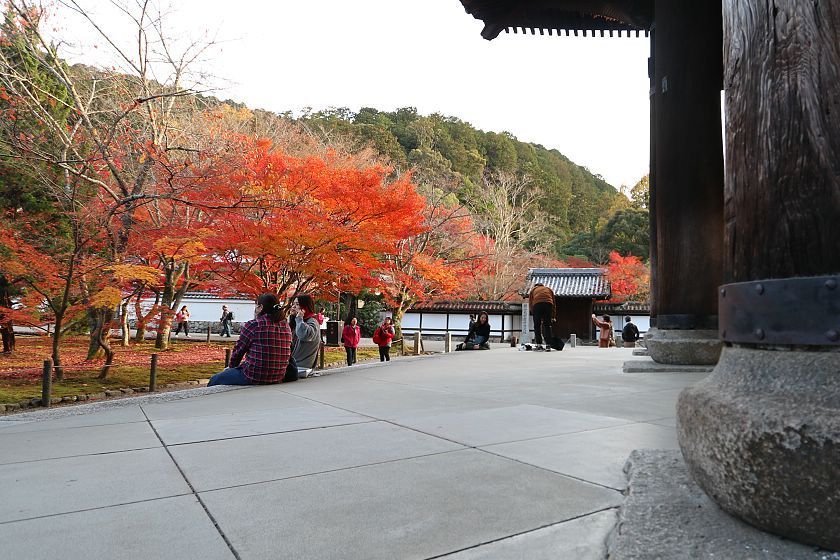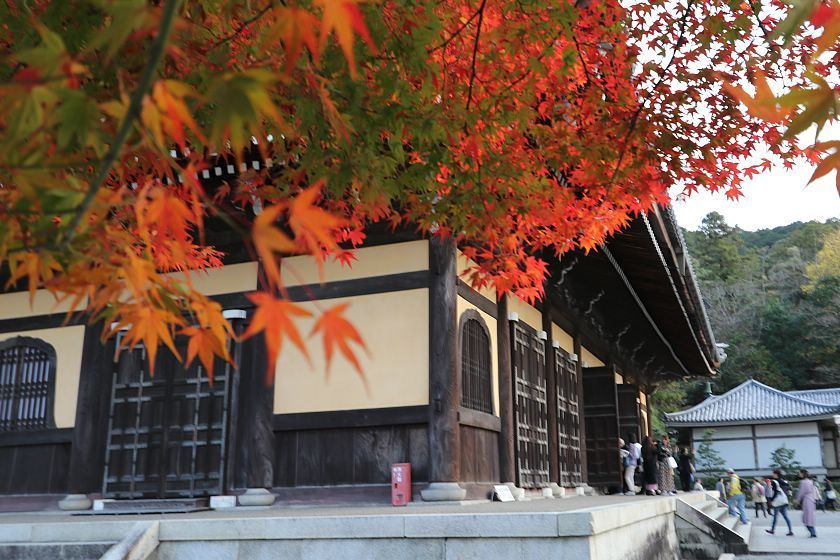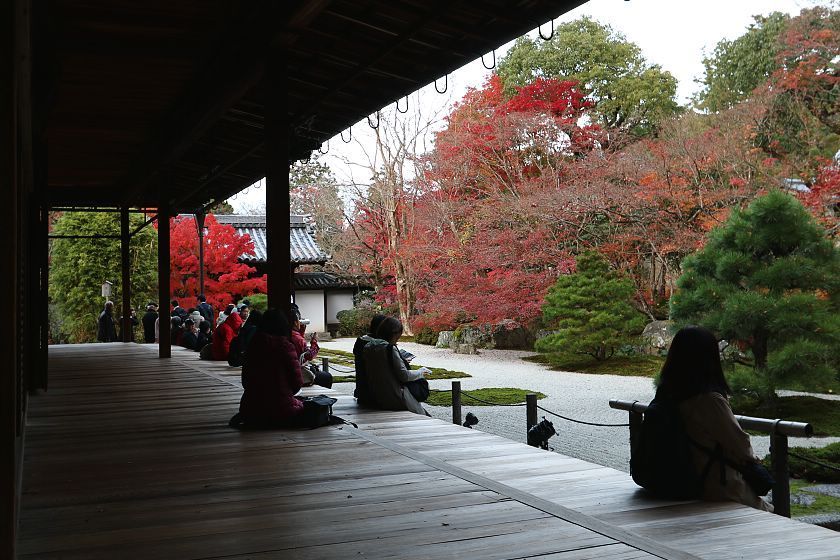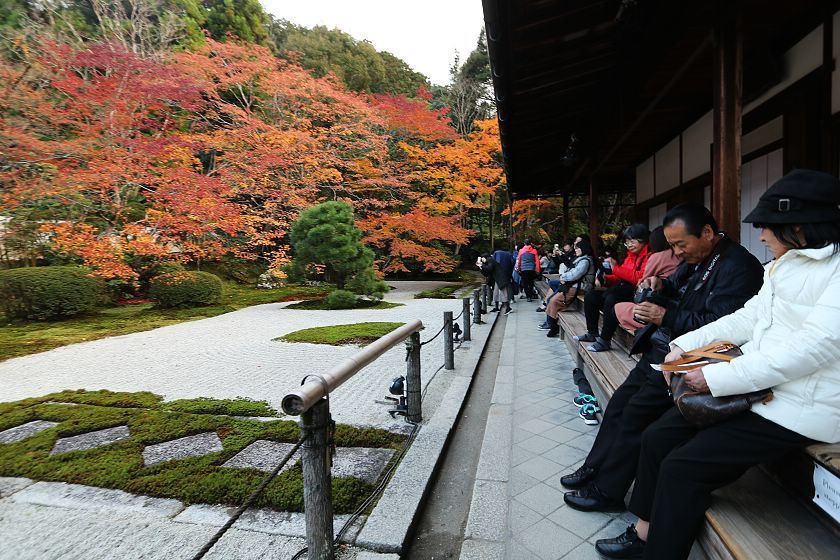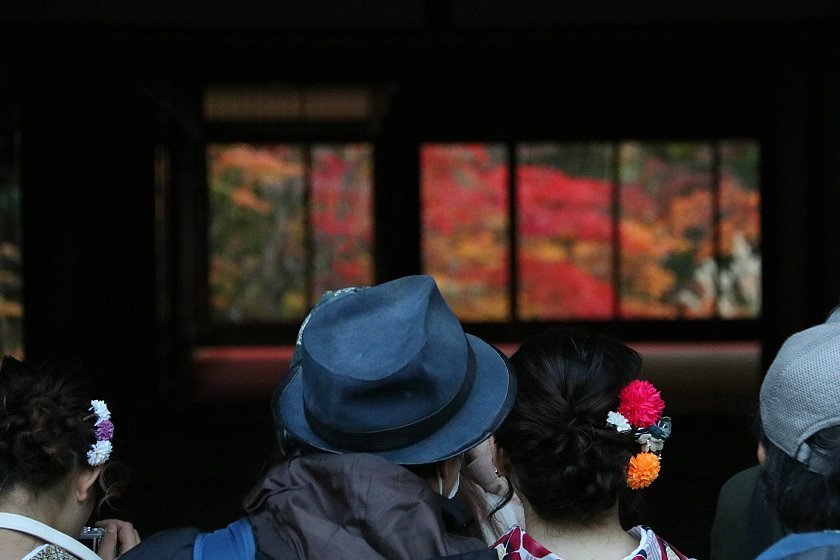 Questions? Ask in our forum.