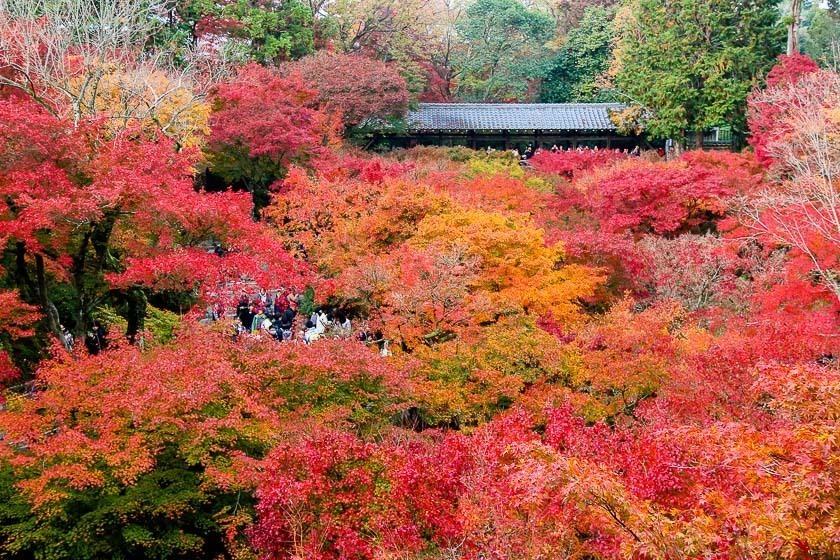 Late November is typically the period when the cities in eastern through to western Japan reach their peak. Today, the last Monday of November, I headed into central Kyoto to check on the autumn colors in the city. I am pleased to report that the colors in Kyoto are at their peak, and I expect this new week to be one of the best times to see some amazing autumn colors. Great weather is forecast for the rest of the week and the colors should remain at their best till the end of the month.
Tofukuji Temple is one of the top spots in Kyoto to see autumn colors and today, the colors were nothing short of spectacular. The temple is extremely popular during this season and I would advice those planning to go to head there about 30-45 minutes after opening, instead of before the temple opens, to avoid the long lines at the entrance. I expect the colors to improve even more over the next few days and the rest of this week to be the best time to see autumn colors at their best.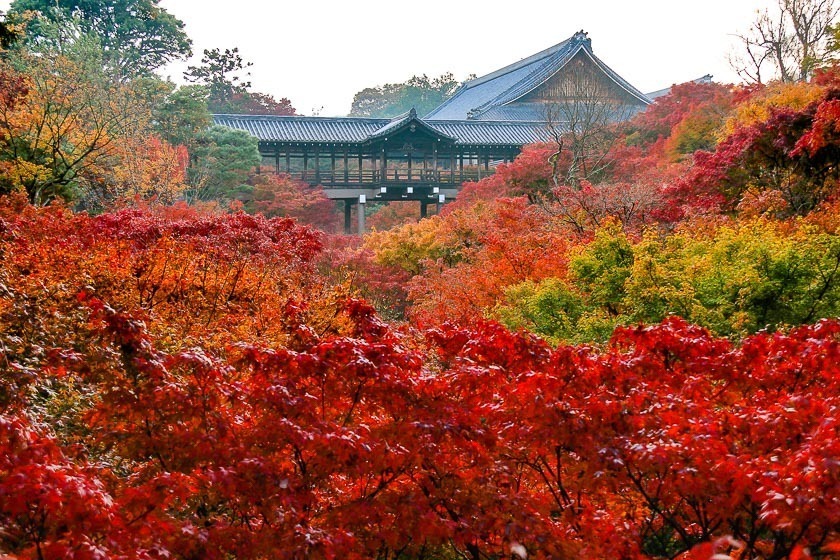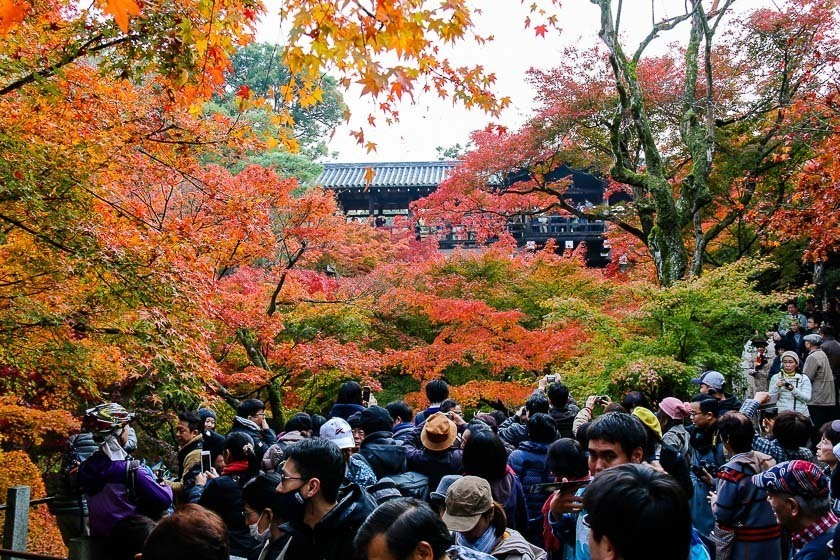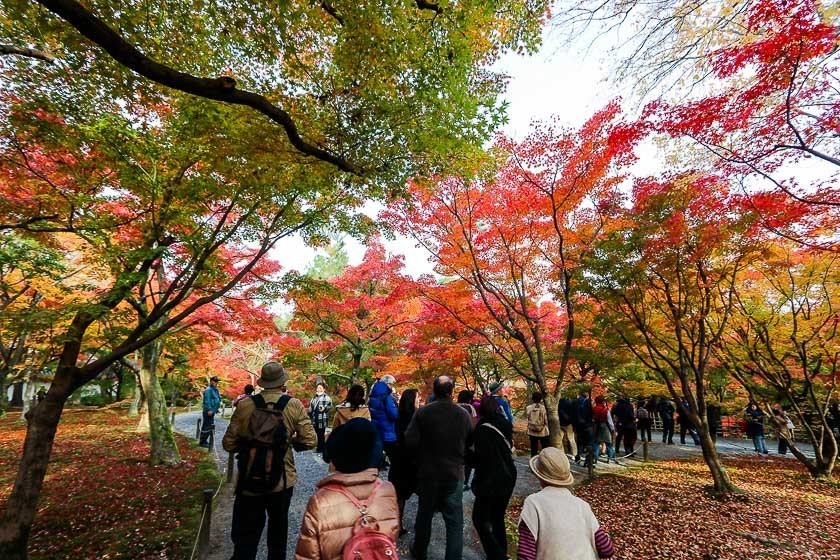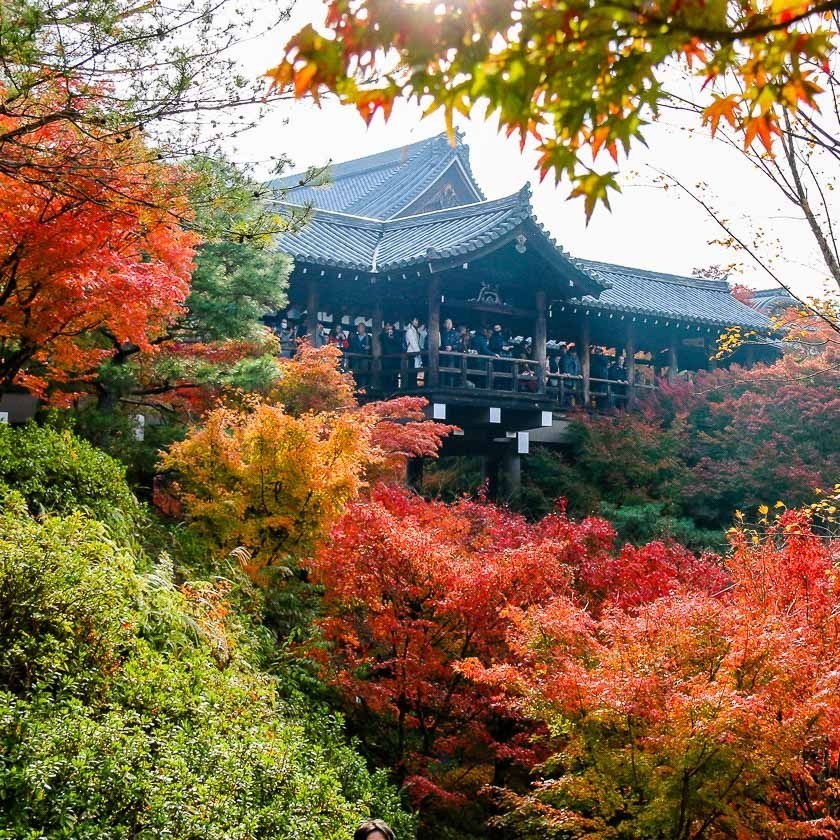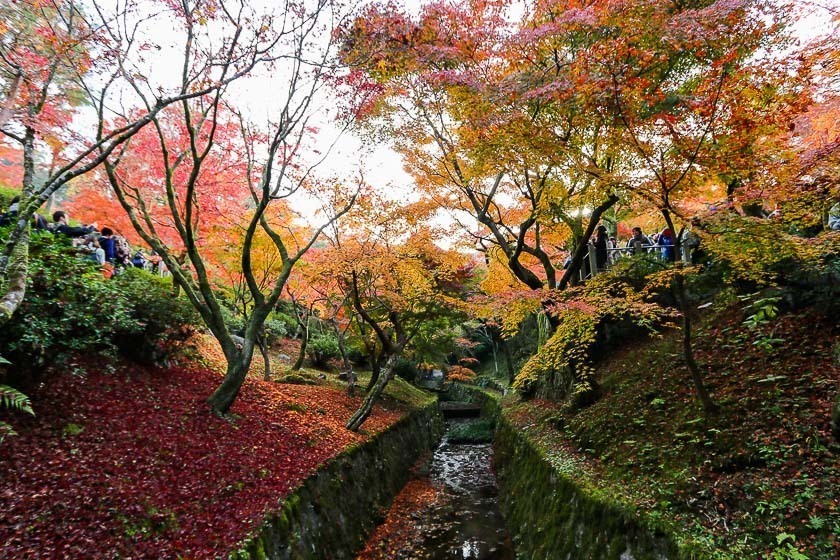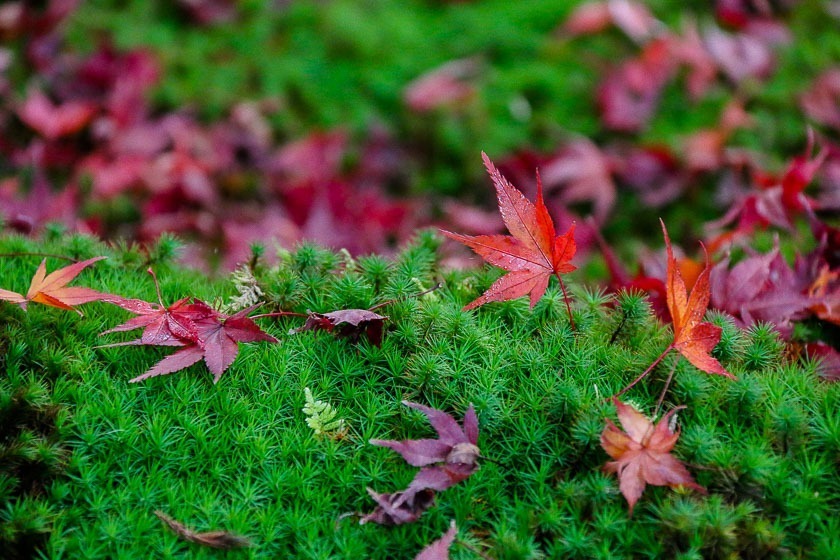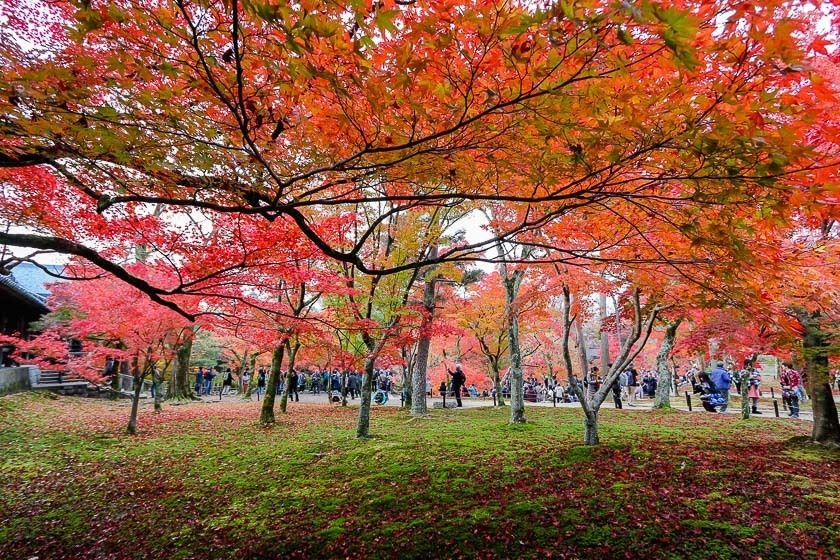 Over at Nanzenji Temple, I visited the sub-temple Tenjuan Temple. I found the colors in the garden behind the main building at Tenjuan to be very vivid and expect the spectacular colors to continue through this week. Around Nanzenji Temple's Sanmon and the nearby aqueduct, the maple leaves were also showing beautiful hues of orange and red. Similarly, I expect the colors here to last through the week.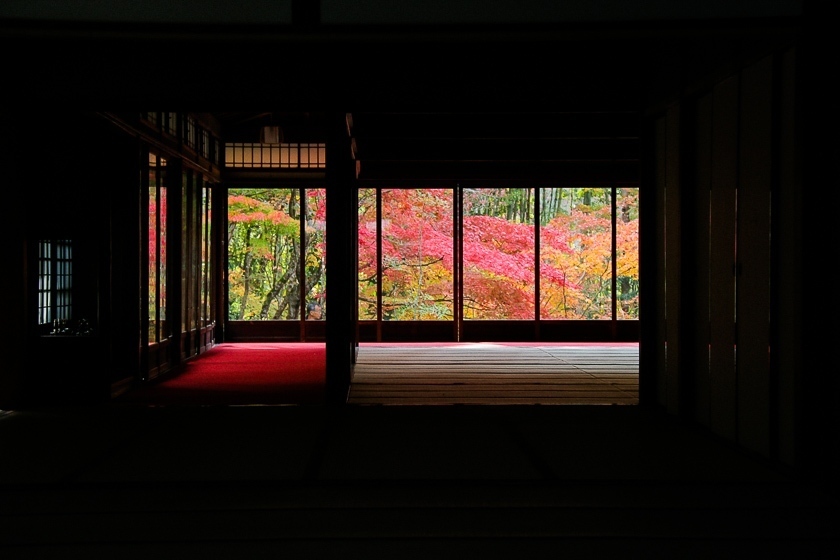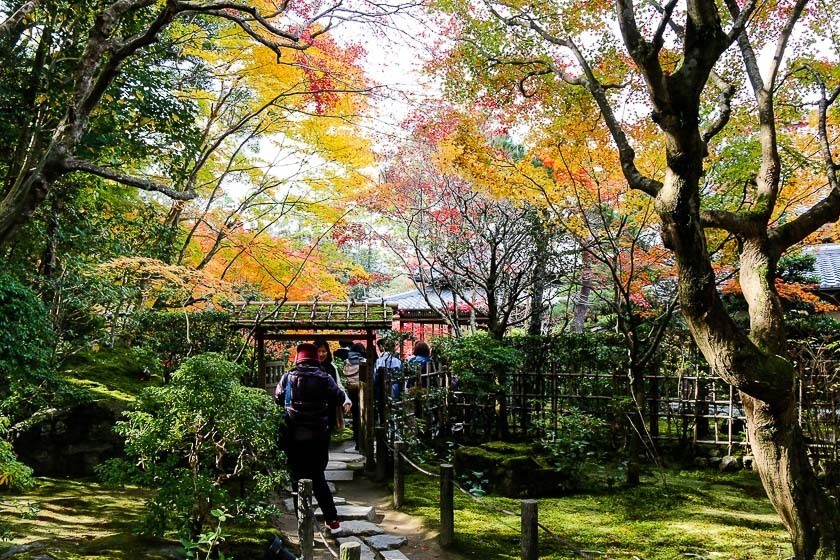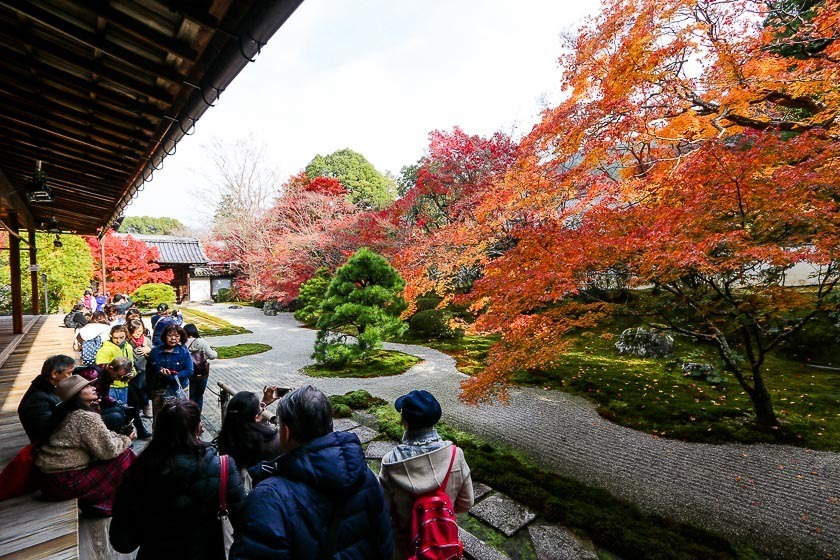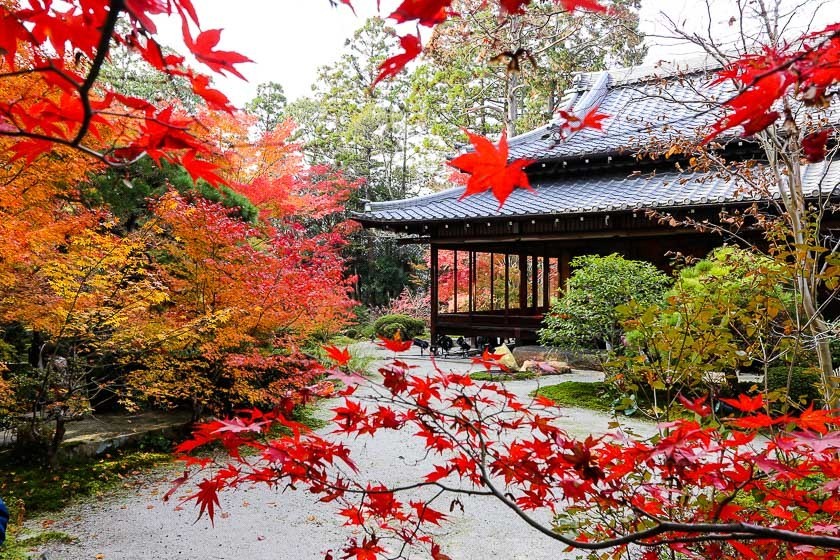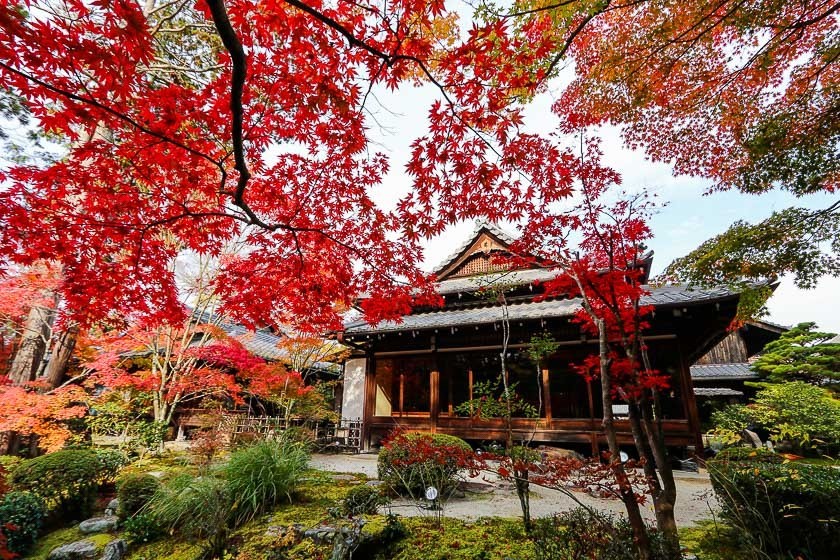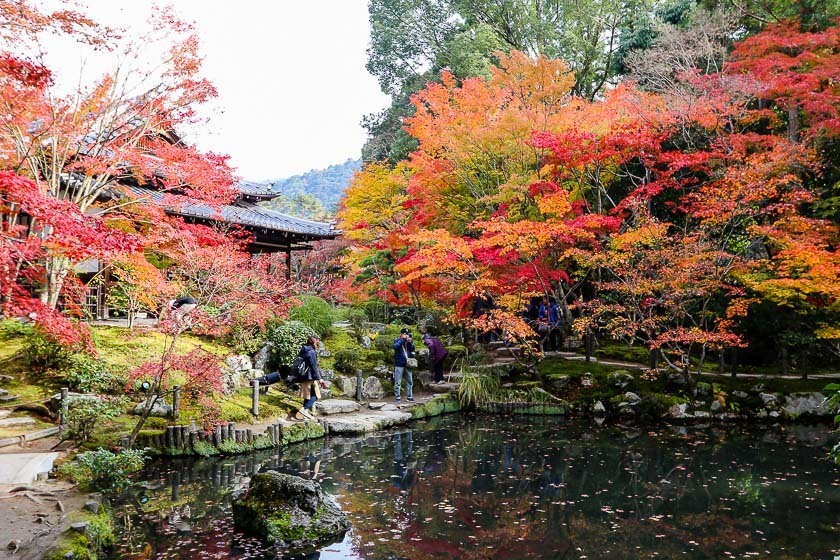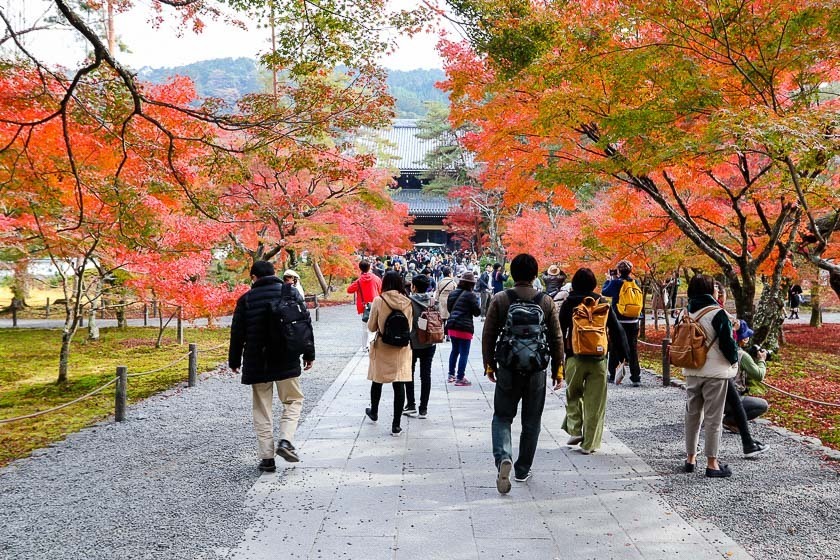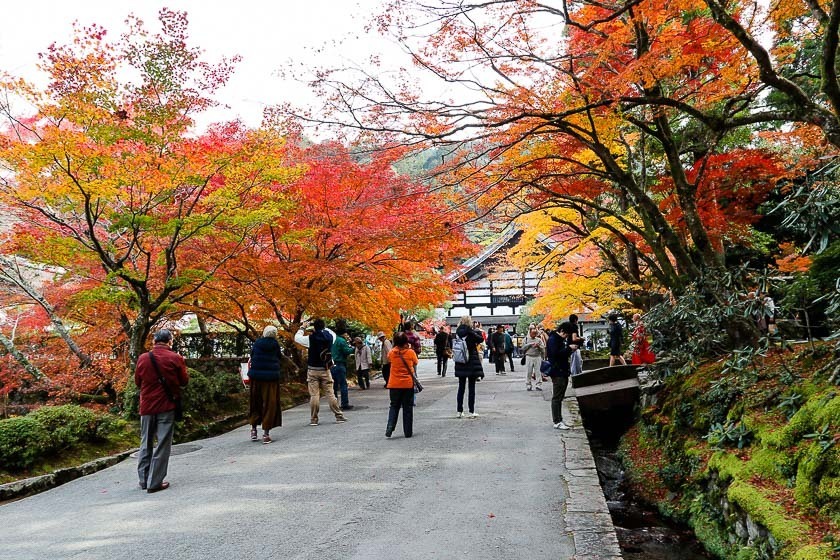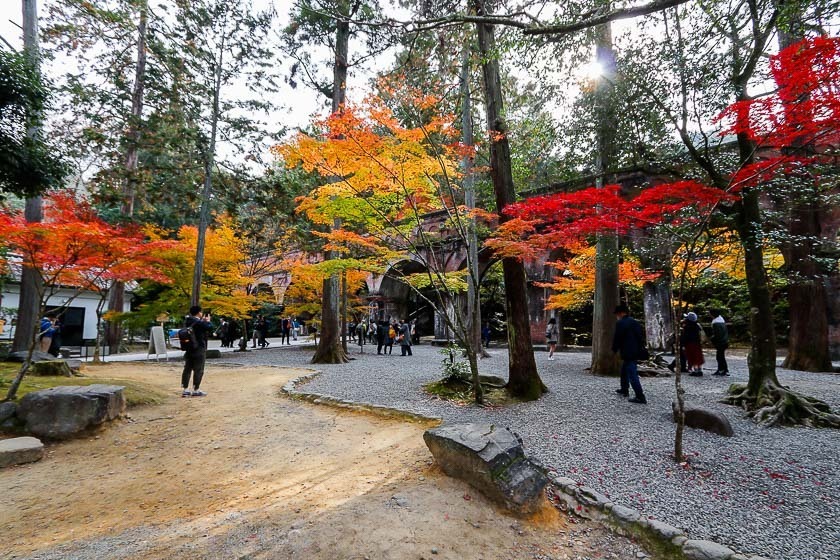 Eikando Temple is another popular autumn leaf spots in Kyoto. Today, the colors had developed even more intensity than when Schauwecker was there five days ago, especially the trail area above the pond. I expect the colors here to remain good through the rest of this week, but not much longer into December as some of the more advanced trees have already started showing signs of the start of the end. Until December 2, Eikando is illuminated from 17:30 to 21:00 (entry until 20:30) and admission during the light up time costs 600 yen.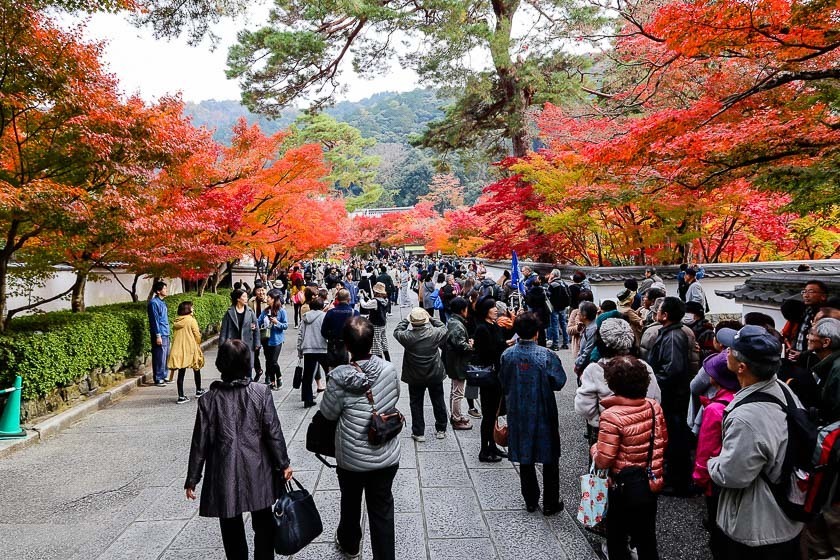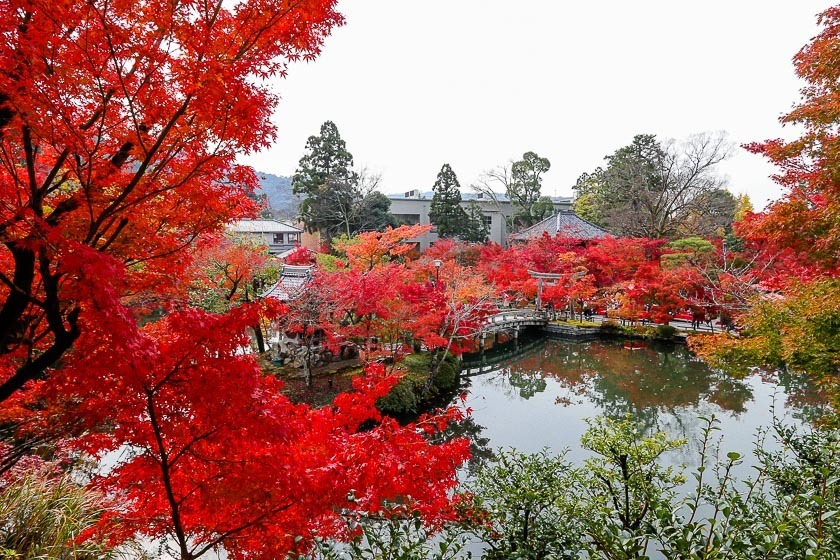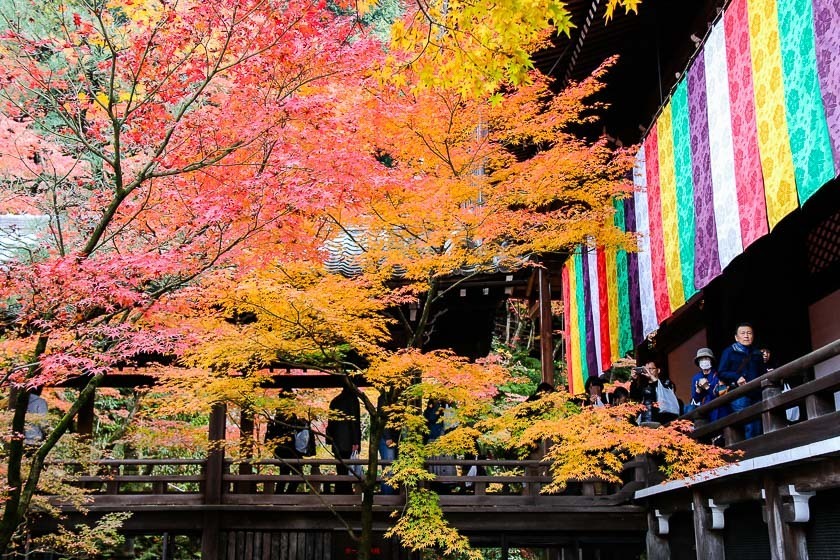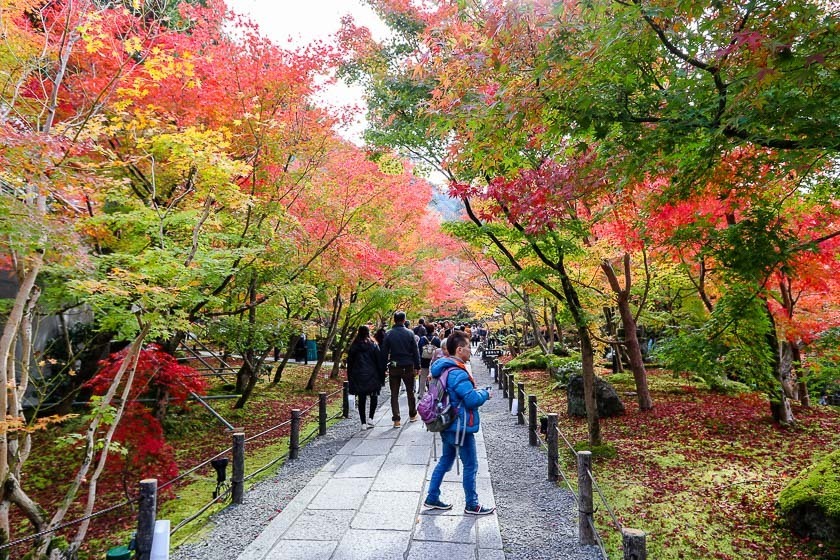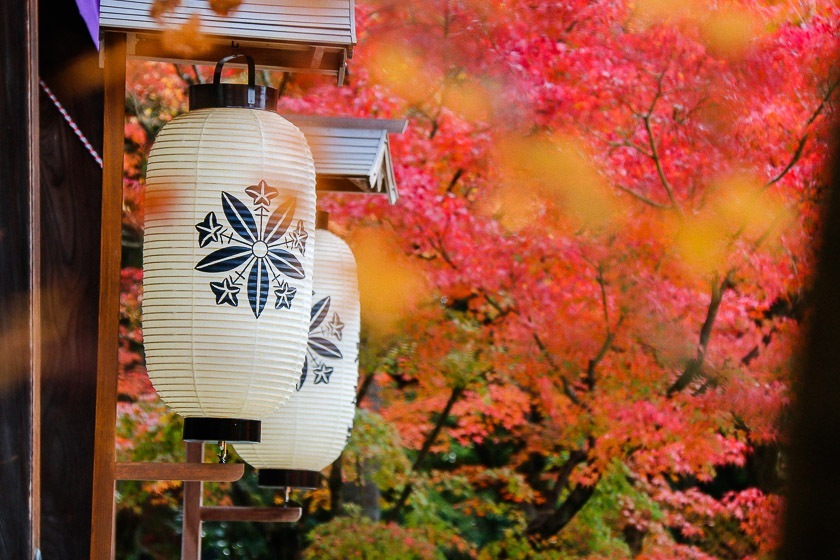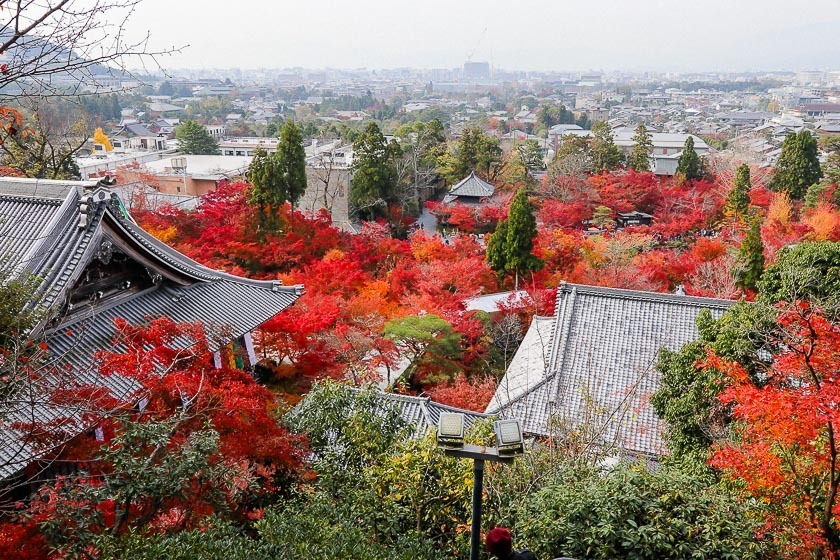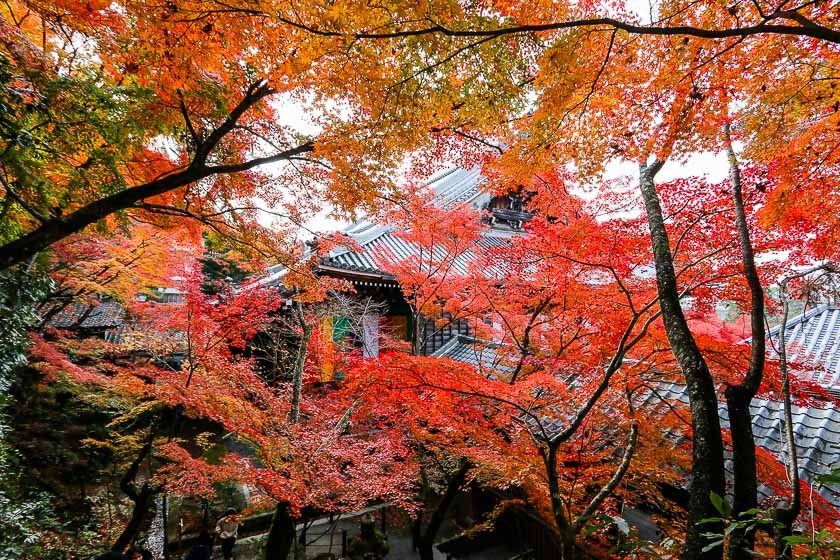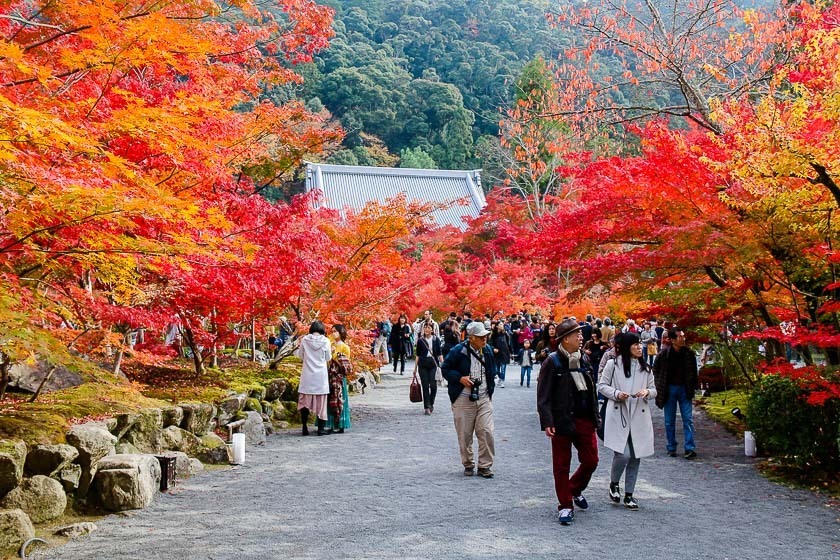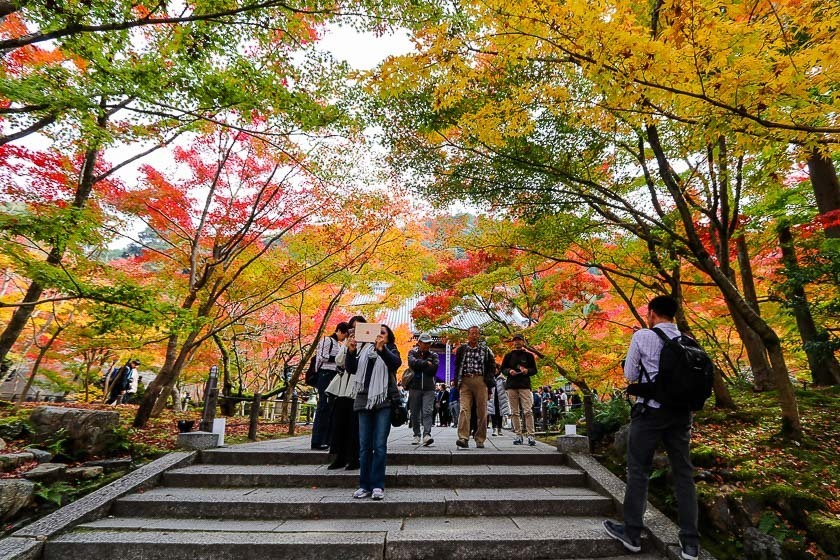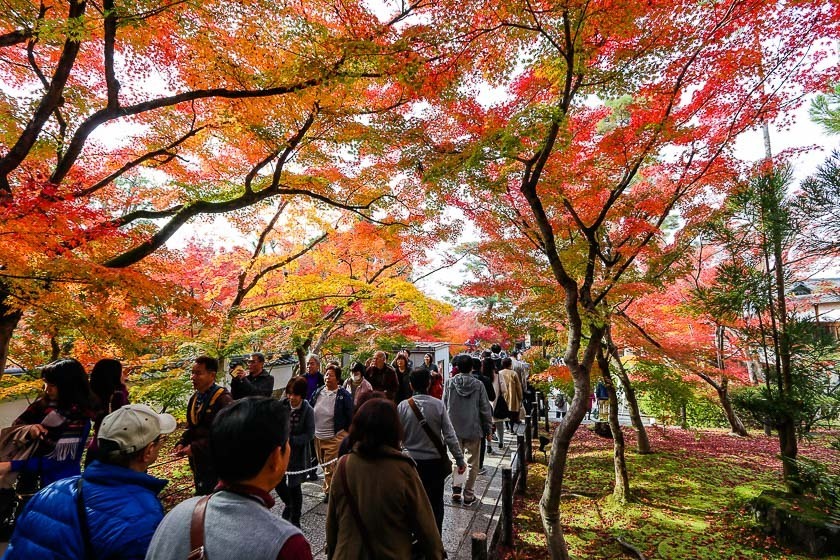 Kiyomizudera Temple is a popular temple in Kyoto, and offers autumn colors for visitors to see as well. I found the maple trees in the valley to have developed more colors and am pleased to report that they have reached their peak. The leaves at Kiyomizudera should remain nice to see through the rest of this week and possibly into early December as well. Until December 2, Kiyomizudera is illuminated from 17:30 to 21:00.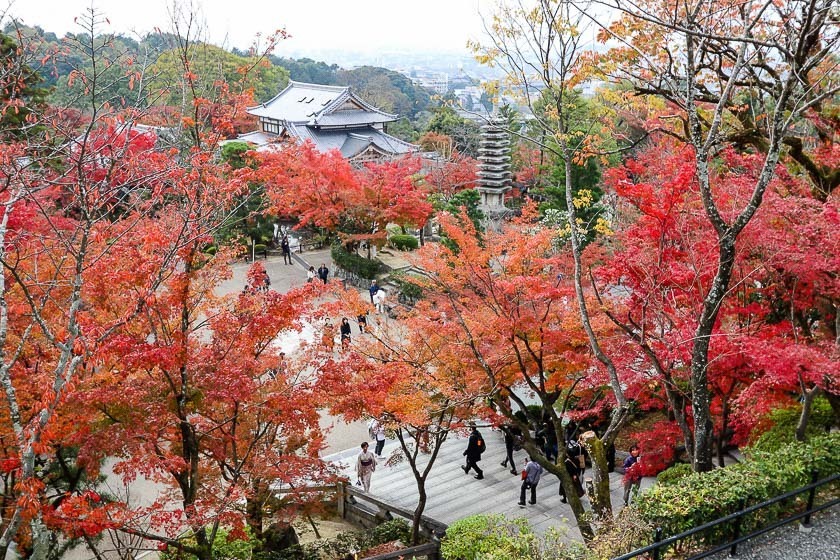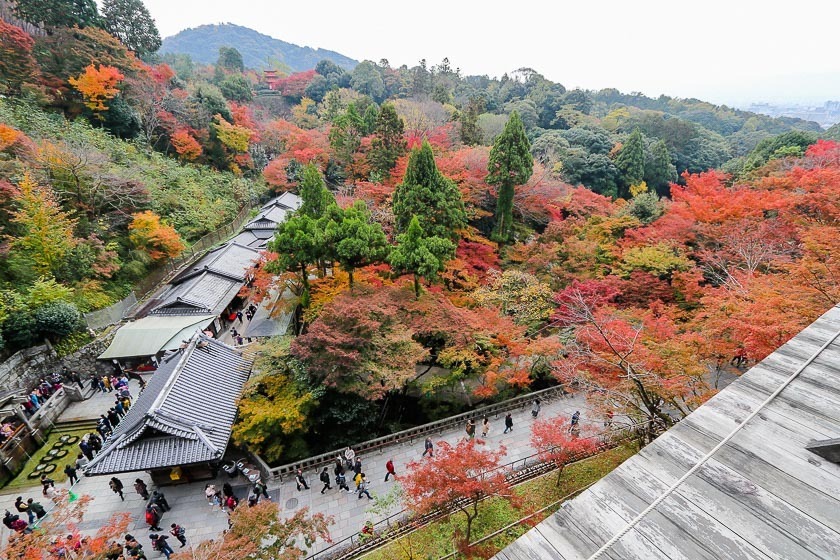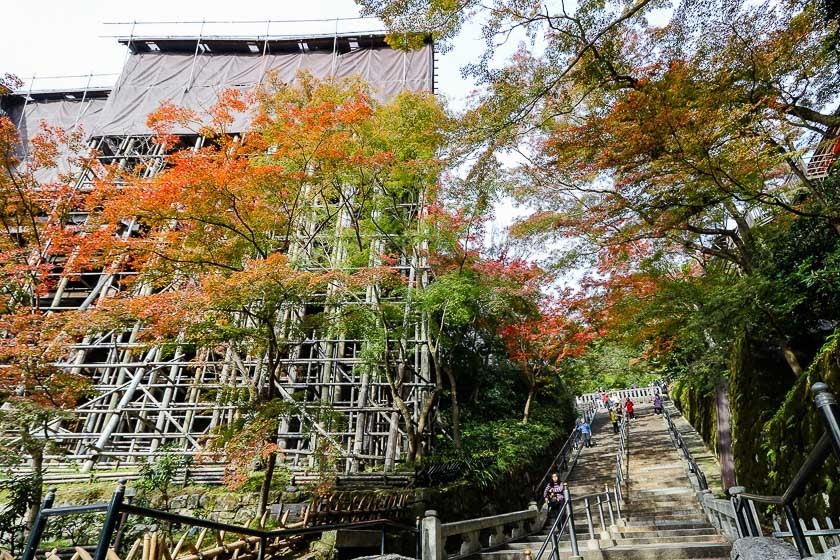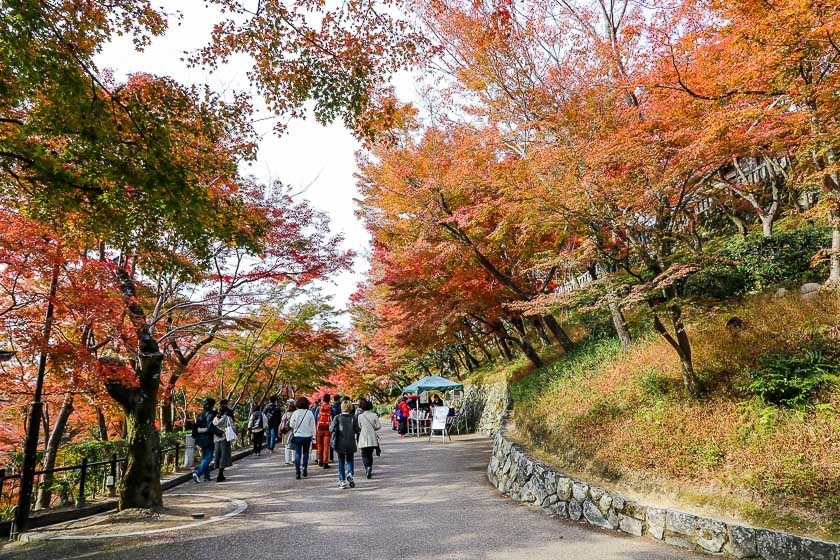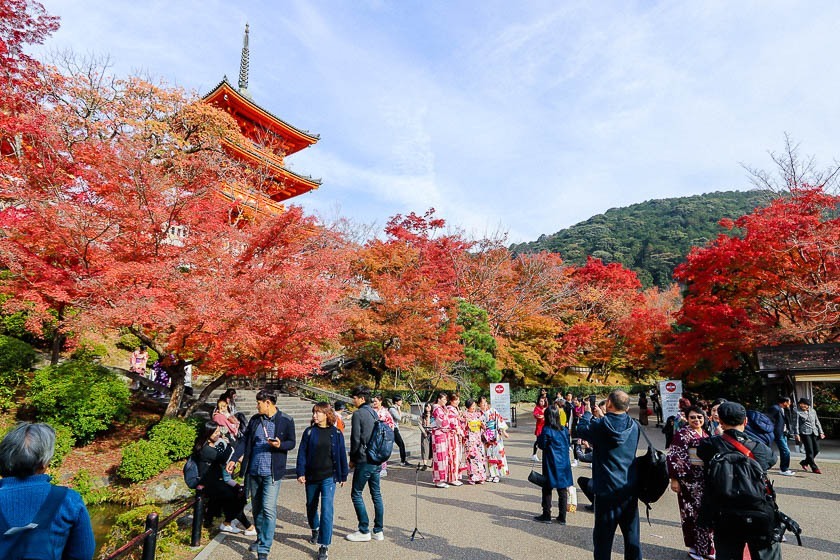 Questions? Ask in our forum.