Daisetsuzan: Approaching Peak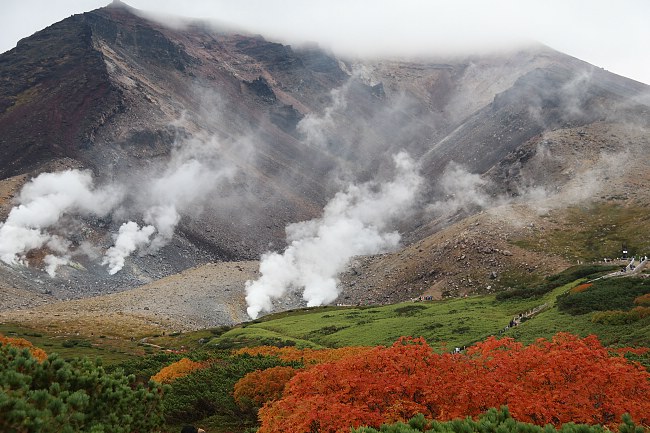 Over the next three months, japan-guide.com will again accompany Japan's autumn colors as they descend from northern Japan's highest mountains into lower elevations and more southern latitudes.
Every year, the colors make their first appearance around the "roof of Hokkaido", a nickname for Hokkaido's tallest mountains, the Daisetsuzan mountains, in the center of the island. Unlike in more southern areas of Japan which are currently being visited by a typhoon, the weather in Hokkaido was very pleasant today.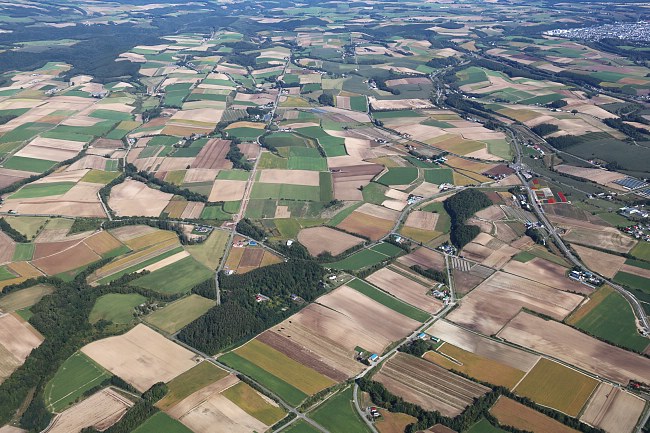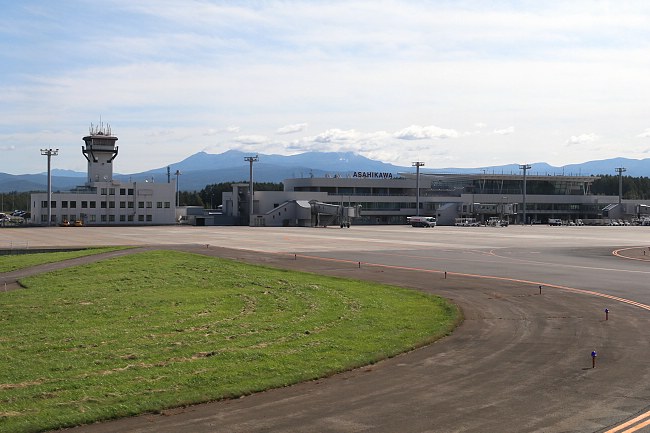 Due to above-average temperatures in the preceding weeks, the colors in the highest elevations of Daisetsuzan have been appearing a little bit delayed compared to the average year. They are currently still approaching their peak around Mount Asahidake, the tallest peak in the Daisetsuzan mountains, which I visited today. I took the ropeway from Asahidake Onsen to its upper station where the colors, provided by various bushes, shrubs and grasses, were already quite pretty.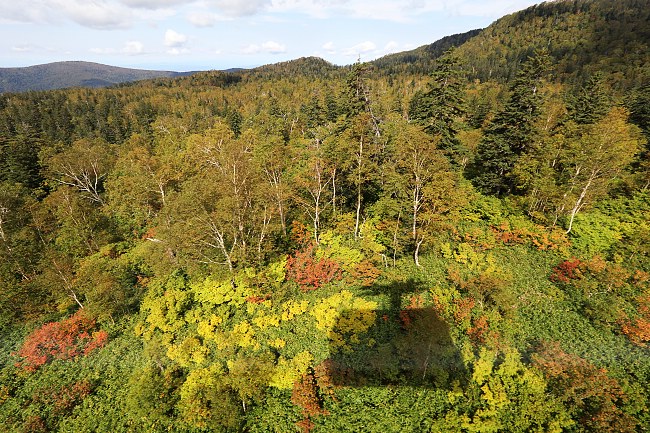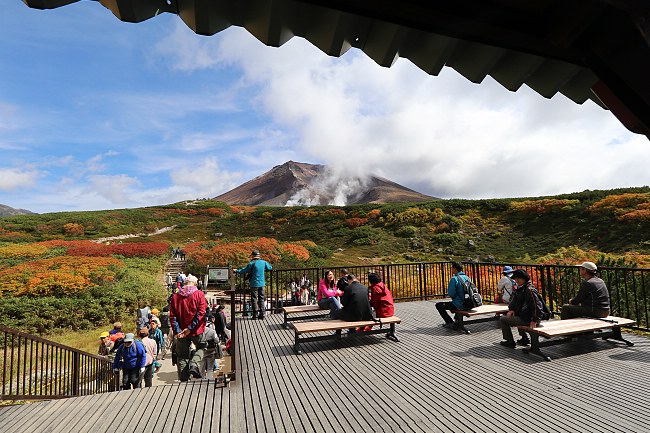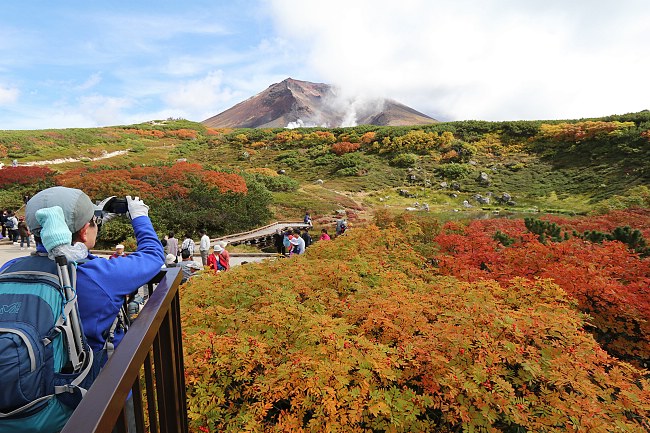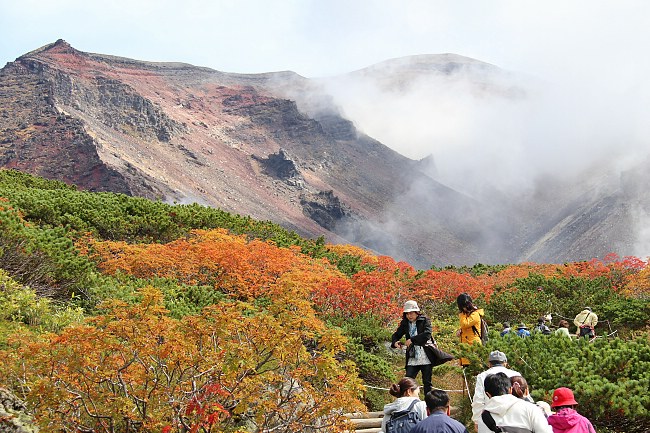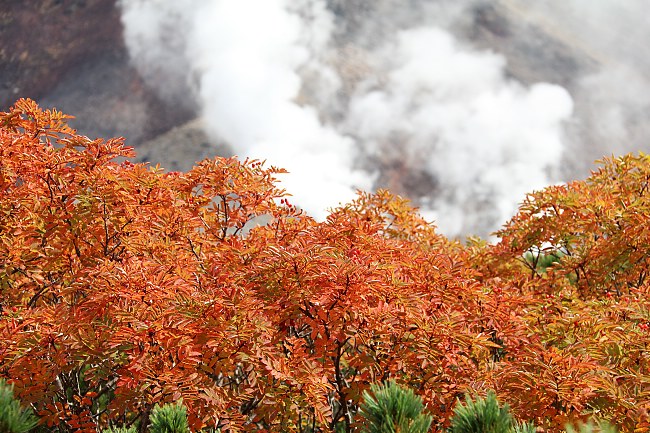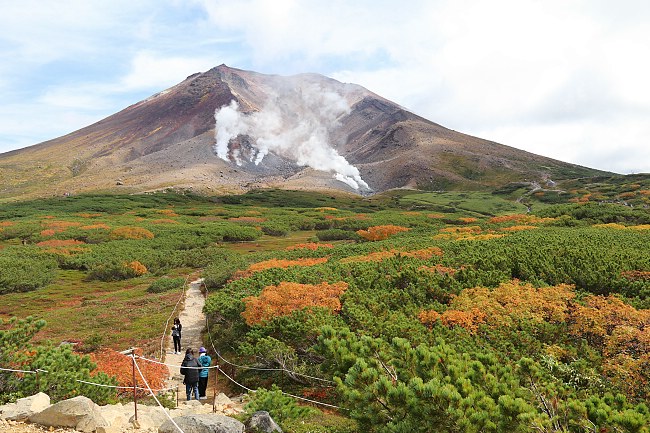 While most visitors were satisfied with completing the relatively easy, circular hiking trail around the ropeway's upper station (for which the average hiker will require around 45 minutes), I wanted to see some more autumn colors and hiked to the nearby Susoaidaira Plateau which the average hiker can reach in about 100 minutes one way from the ropeway station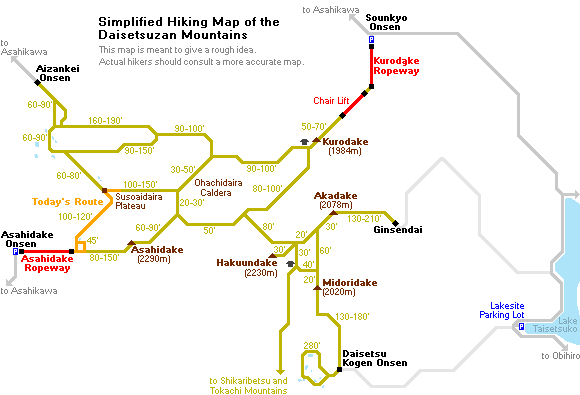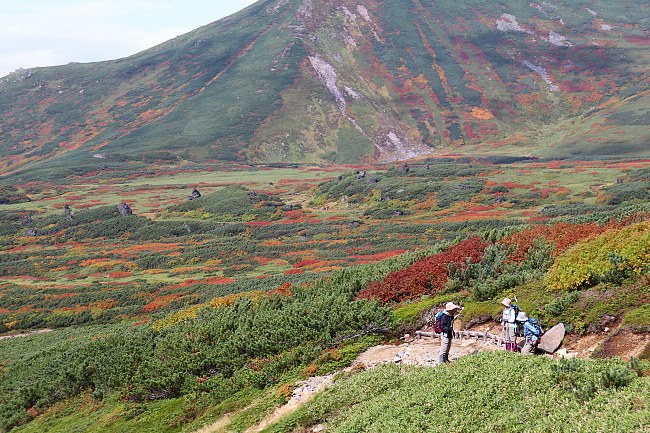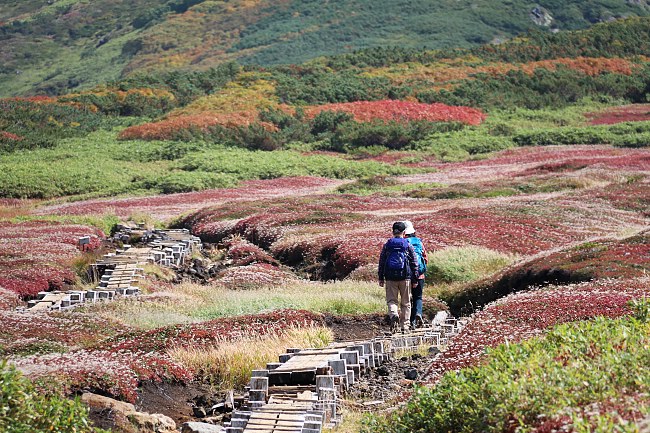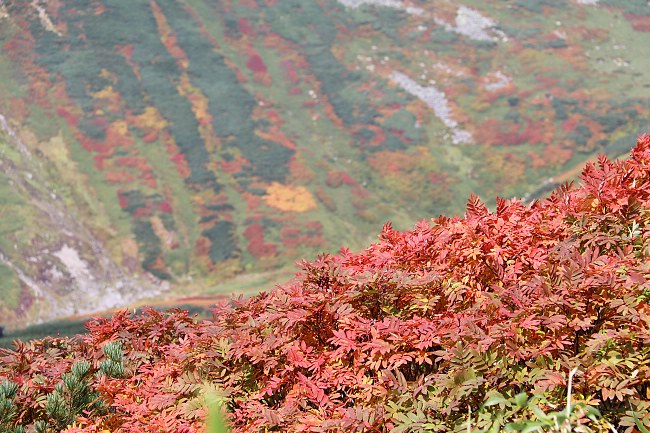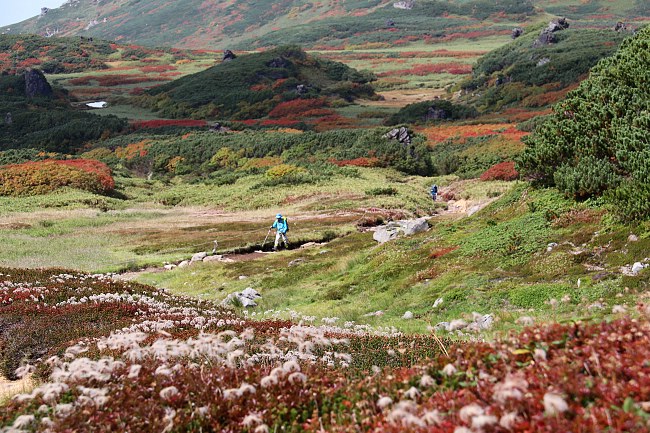 The colors around Mount Asahidake can be expected to further improve over the coming week and remain beautiful through the rest of the month unless they get prematurely covered up by snow. Furthermore, the colors will gradually move down the mountain's slopes and continue to delight visitors into October around the lower sections of the ropeway and the town of Asahidake Onsen.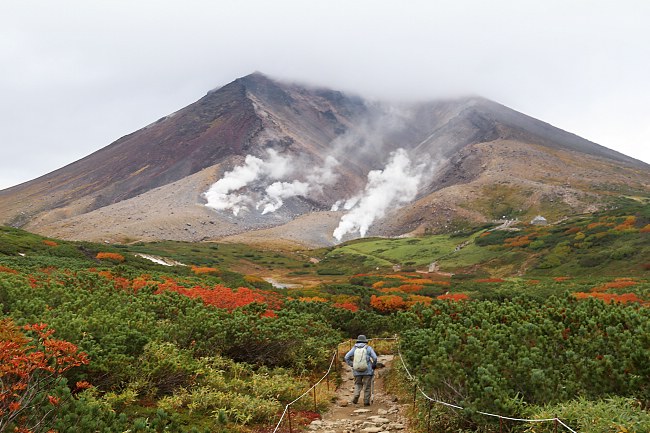 Questions? Ask in our forum.