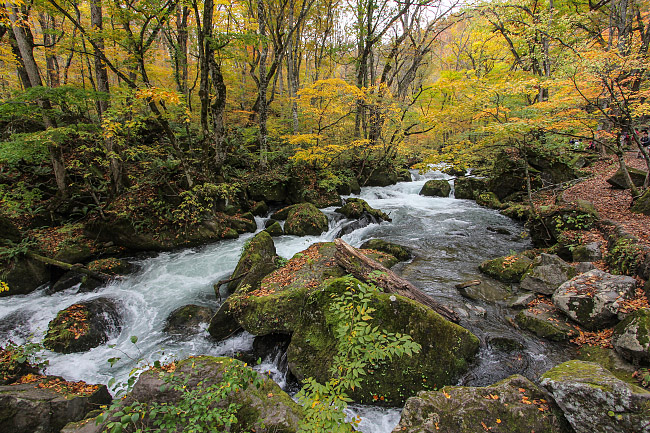 As this year's autumn color front is finishing sweeping down the country's alpine slopes, the lower elevations of Hokkaido and Japan's rugged northern Tohoku Region are now approaching their peak color, and our team is hitting the road to cover the action. Today, I journeyed north to the center of Aomori Prefecture where Tohoku hides two of its best autumn color spots.
The koyo (autumn color) season in northern Tohoku usually hits its stride in mid-October in higher elevations like the stunning Mount Hakkoda, where Raina reported from two weeks ago. But by the end of the month, the colors in these cold parts are usually approaching their peak, which is what I hoping for today.
After a roughly two-hour bus ride from Aomori's Hachinohe Shinkansen station, I found myself at my first destination for the day: the Oirase Stream. Twisting and tumbling through 14 kilometers of the woods surrounding the idyllic Lake Towada, the picturesque mountain stream is a considered one of Japan's most beautiful. In autumn, the canopy above the stream slowly changes from vibrant green to a patchwork of yellows, reds and browns, drawing in thousands of leaf-watchers from mid to late October.
Today, stream was looking decidedly autumnal, with the surrounding trees' foliage beginning to thin and their leaves nearing peak color. There was still some green in the palettes as I walked along the hiking trail that parallels the stream today, but possibly within this week or early next week, the colors will be at their full height here.
Despite the surprisingly large number of visitors sauntering along the paths with me, the atmosphere was still peaceful and the natural beauty refreshingly immersive.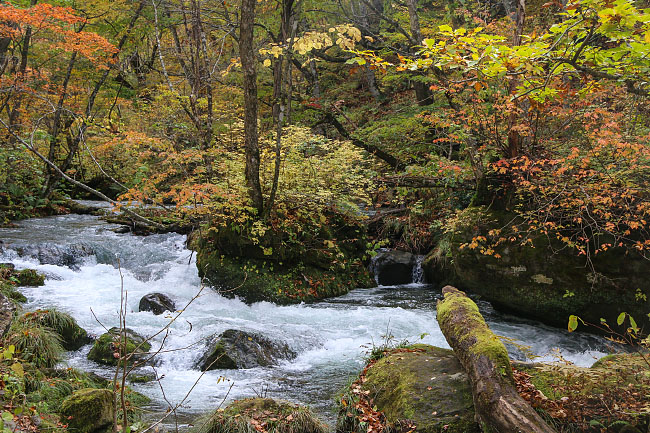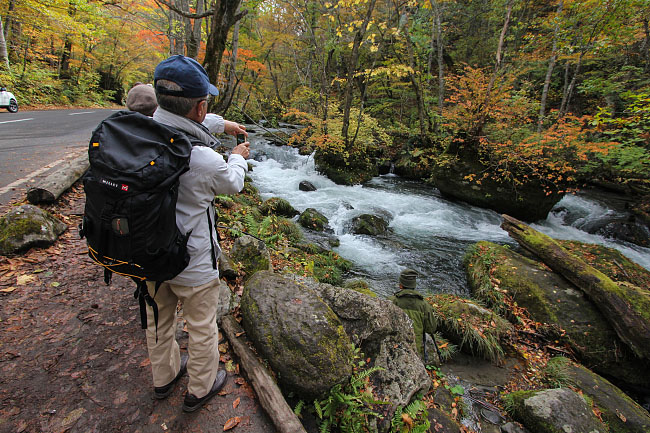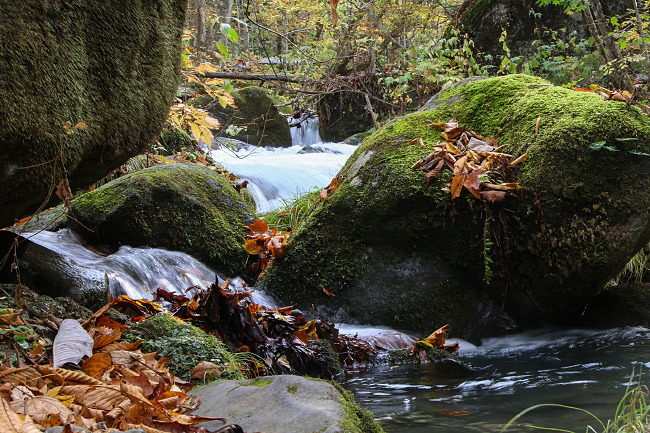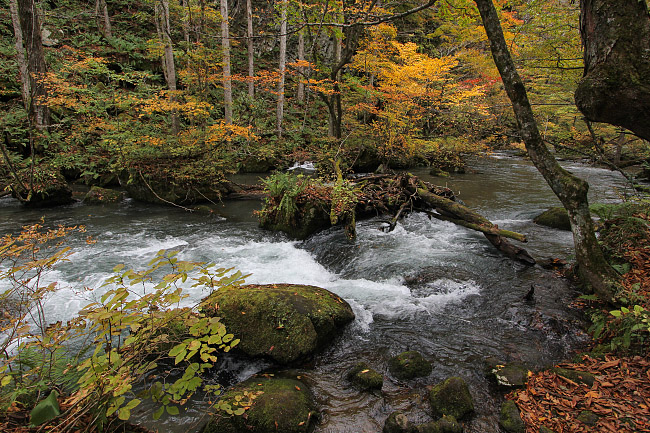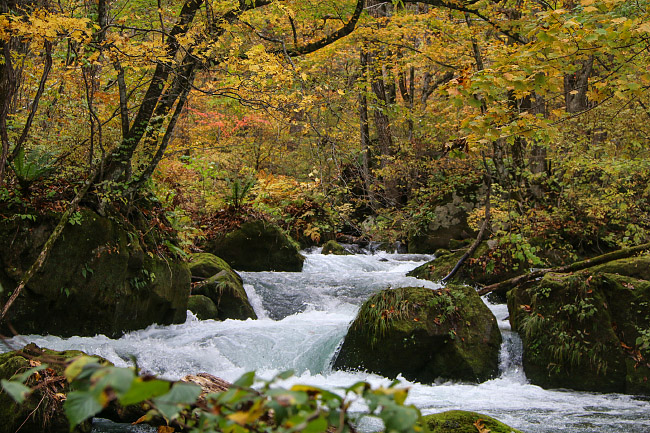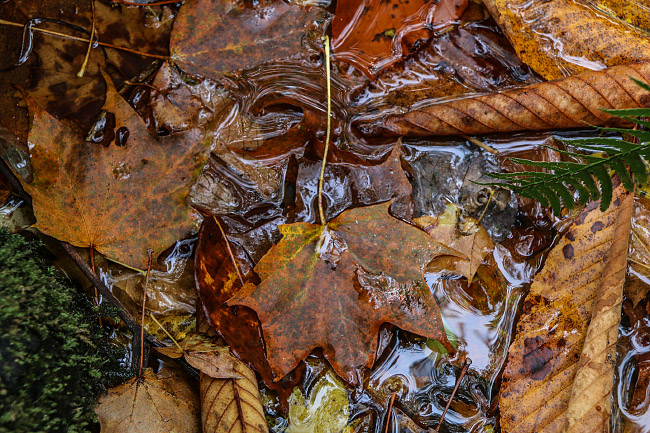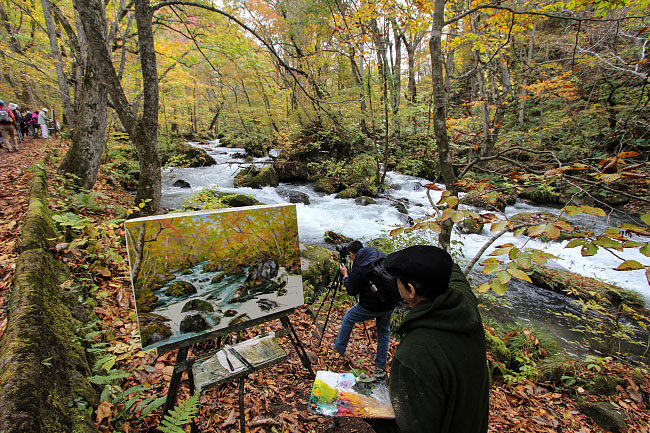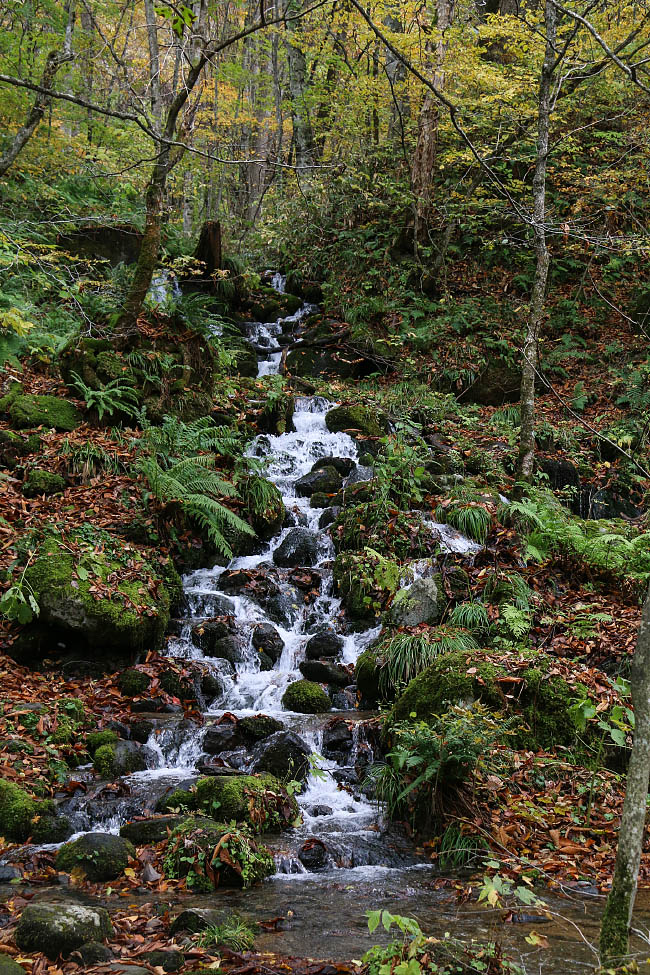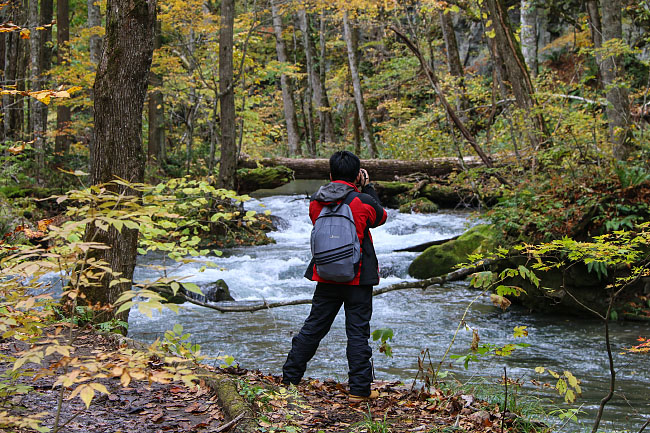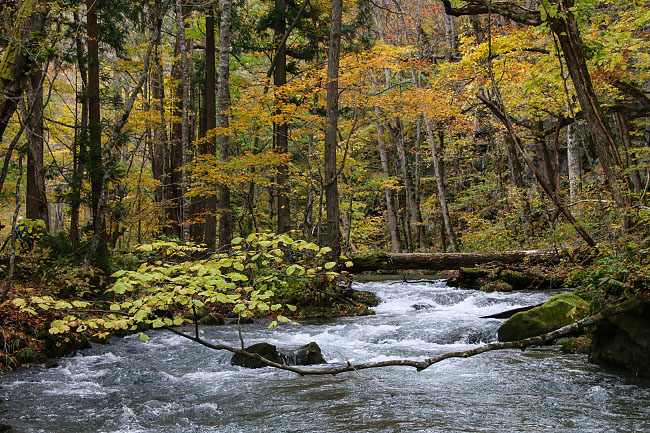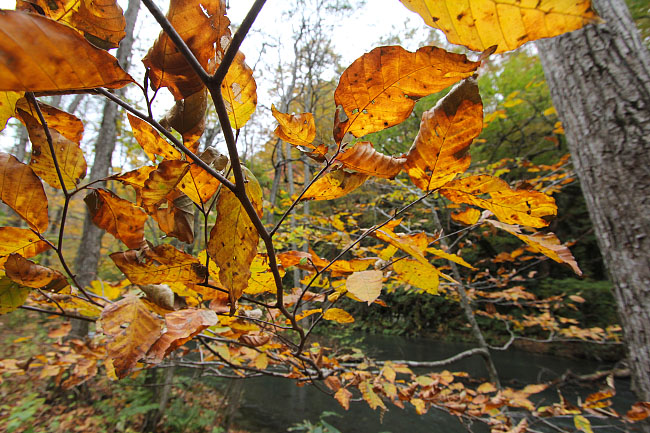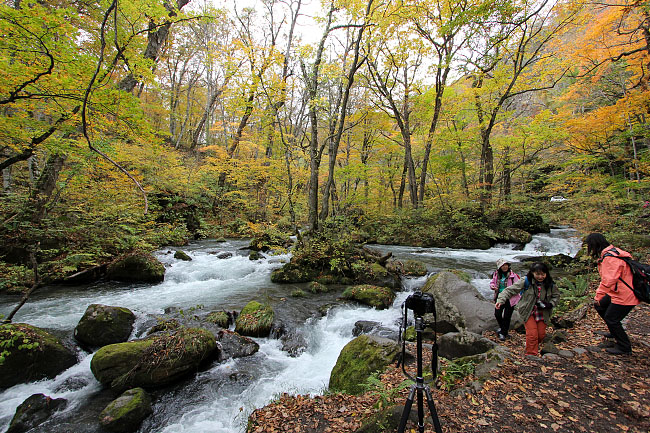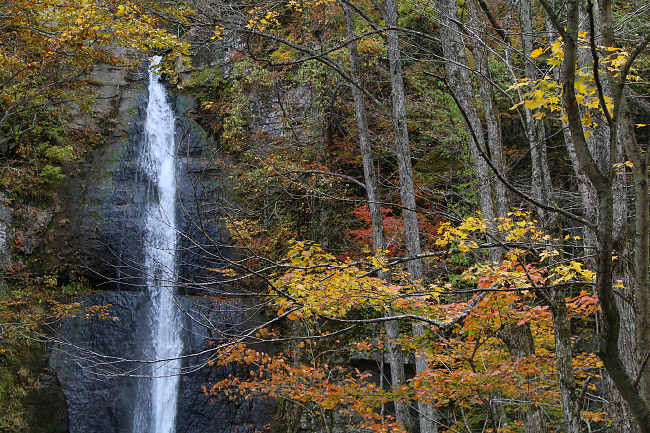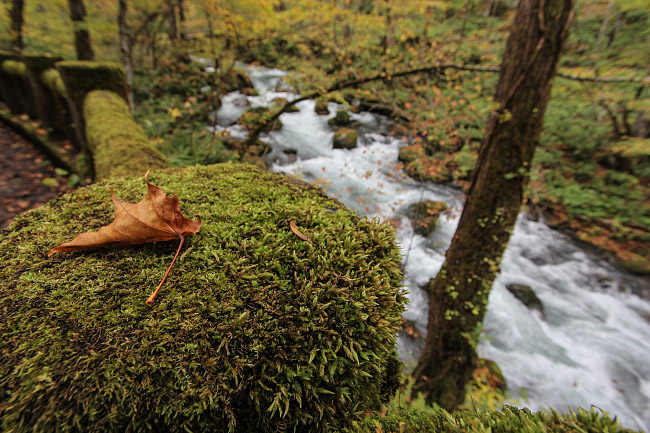 After a couple hours' hike from my starting point at the Ishigedo bus stop, I found myself at the mouth of the stream at the edge of Lake Towada itself, my next destination. The mountain lake is arguably one Tohoku's best best autumn color spots, with color-changing trees blanketing the mountain slopes that lining the shores and a cold, usually dry climate that makes for stunning colors in mid-October.
Today, my timing was good, and the color around the lake was beautiful. While an abnormally wet September and an overcast sky today may have dulled the color slightly compared to my last visit here last year, there was no shortage of yellows and reds and bronzes painting the shoreline in all directions.
In general, the trees seemed to be ever-so-slightly past their absolute best with the hilltops starting to lose their leaves already, but the foliage just below the tops up to the shoreline were brilliant, and will probably still be quite colorful till the end of the week.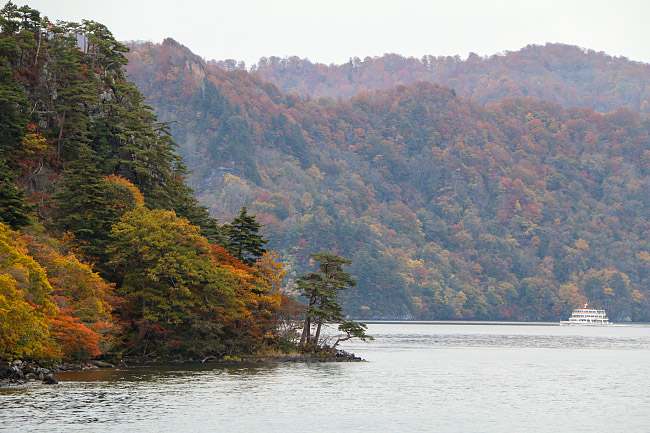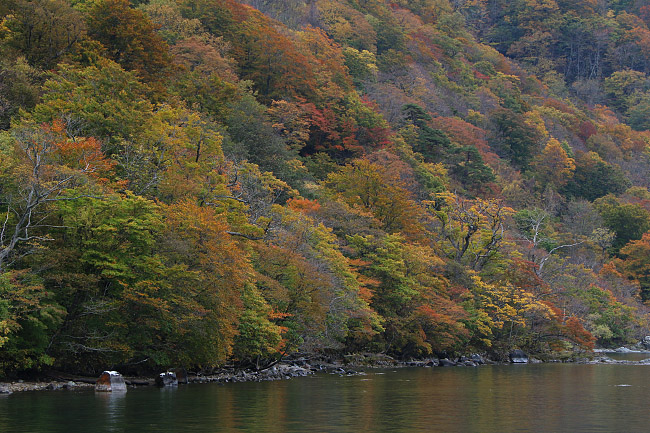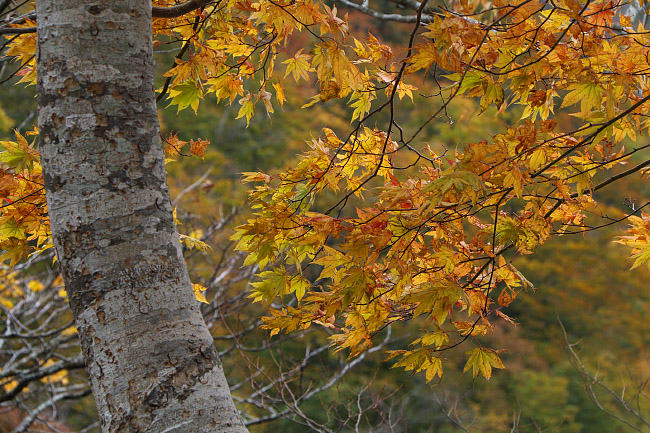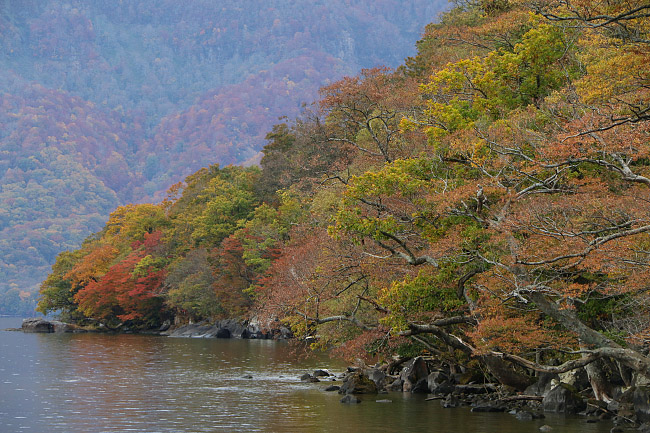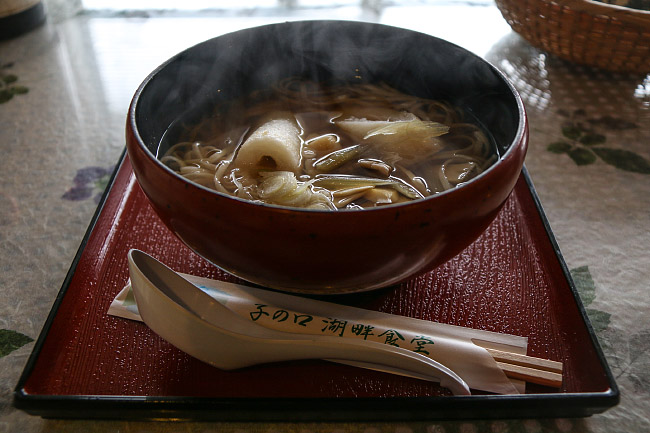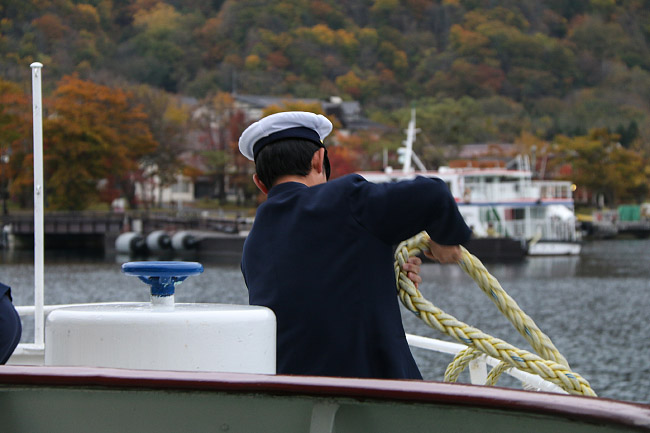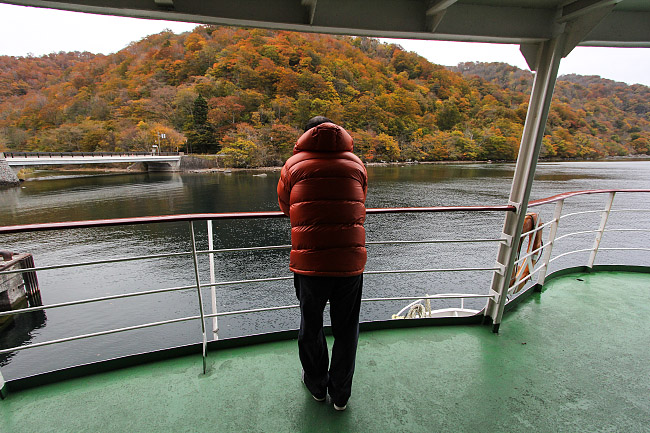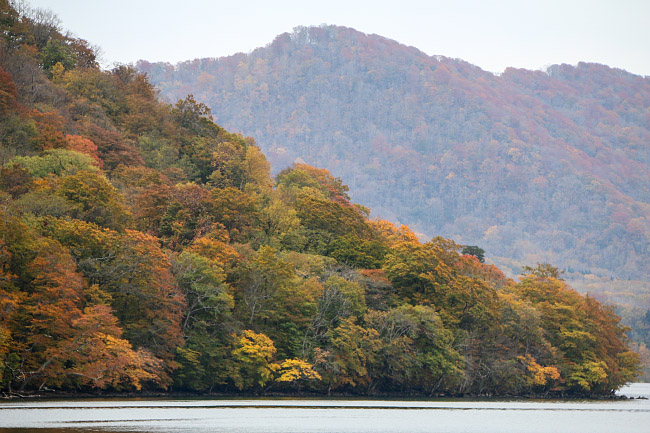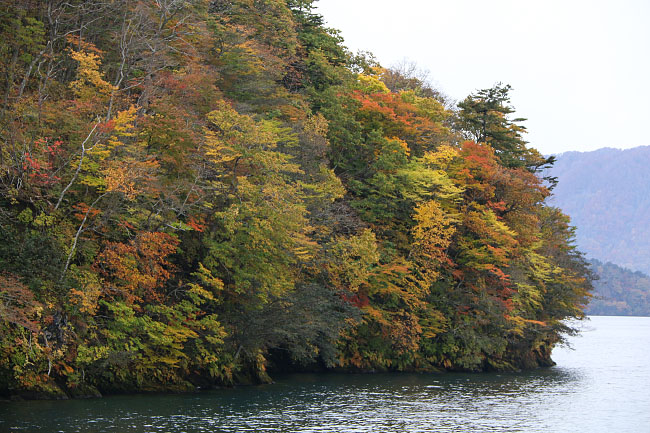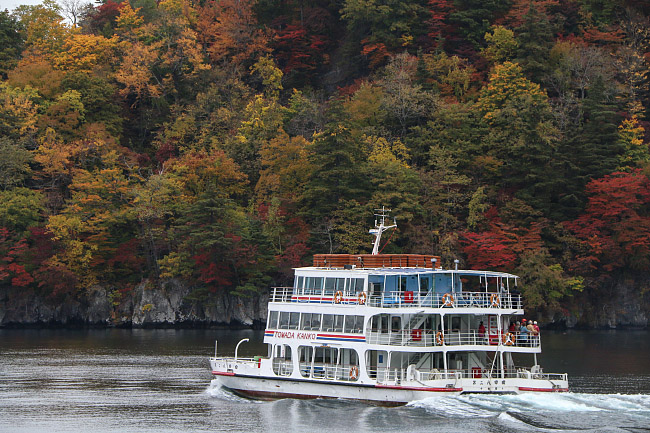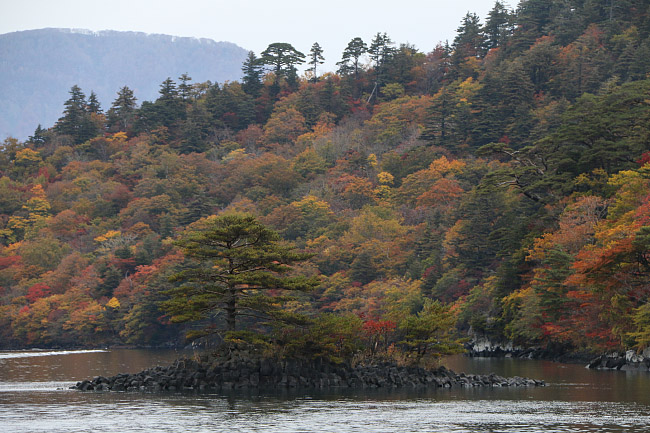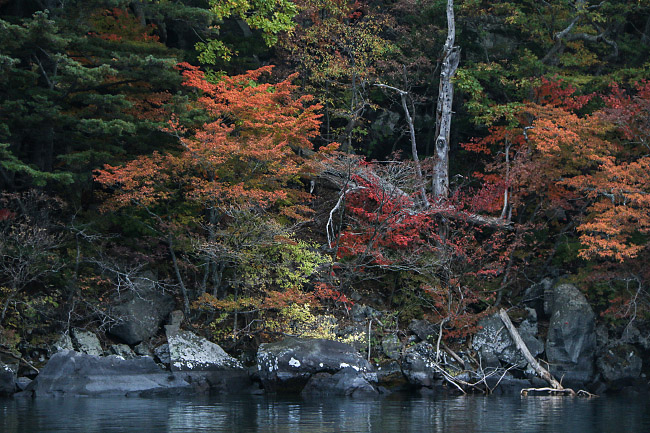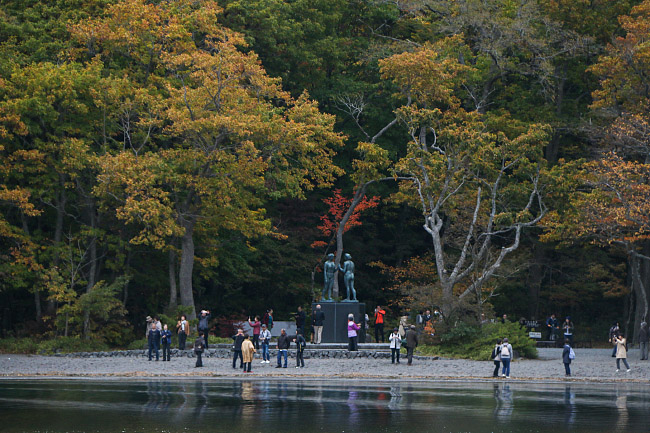 Questions? Ask in our forum.