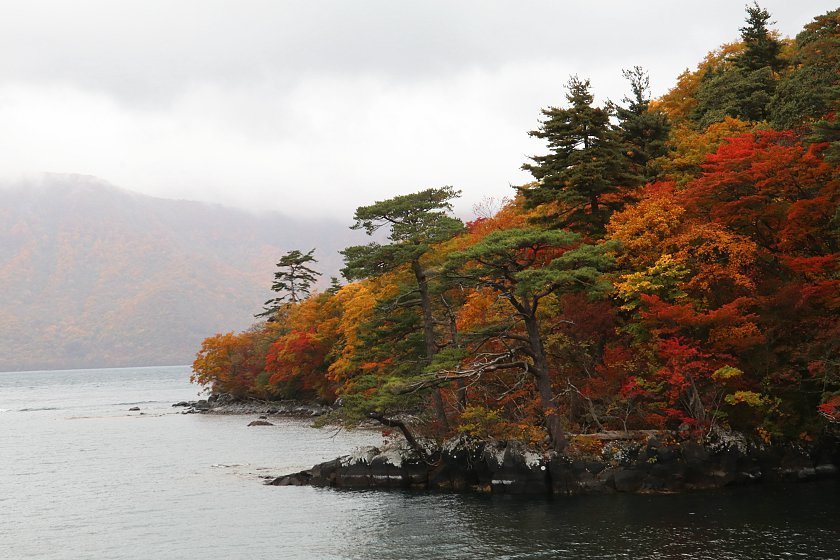 Due to above-average temperatures over the past few months, the autumn colors have developed at a very slow pace on Japan's main island Honshu this year so far. In the usual year, the trees around Lake Towada and Oirase Stream would now well be at their peak; however, the colors had still some potential for further improvement when I visited the area today. I expect the viewing season here to continue into early November.
The walking trail that follows Oirase Stream is one of Japan's most pretty, especially in autumn when the picturesque stream is surrounded by seasonal colors. Oirase Stream is the only river that flows out of Lake Towada, and the walking trail closely follows it for over ten kilometers. Today, the colors were nice, but I expect them to further intensify over the coming days.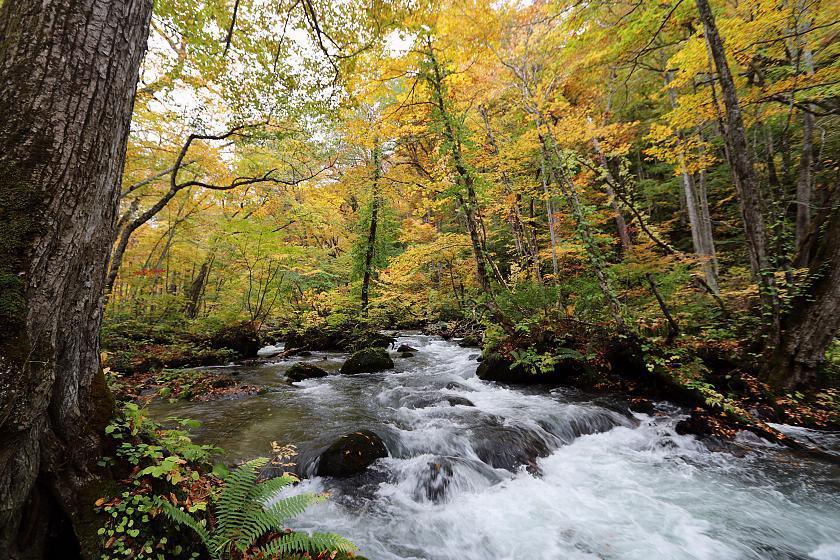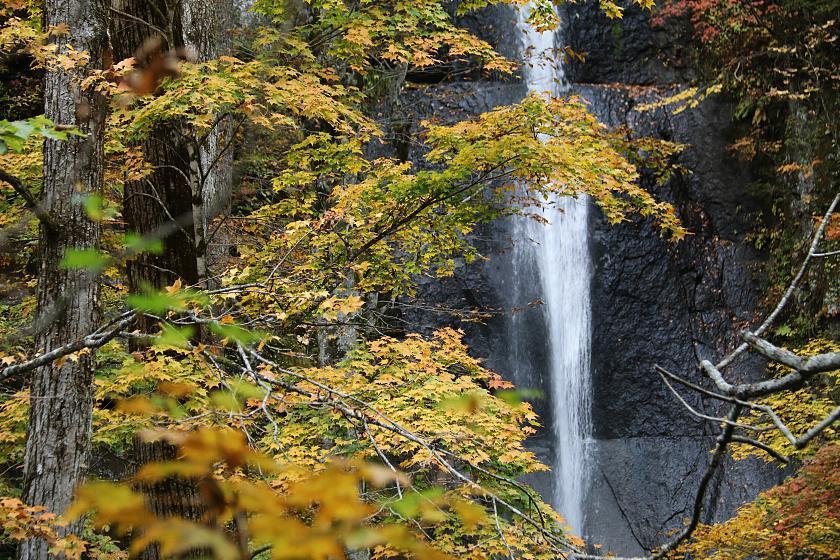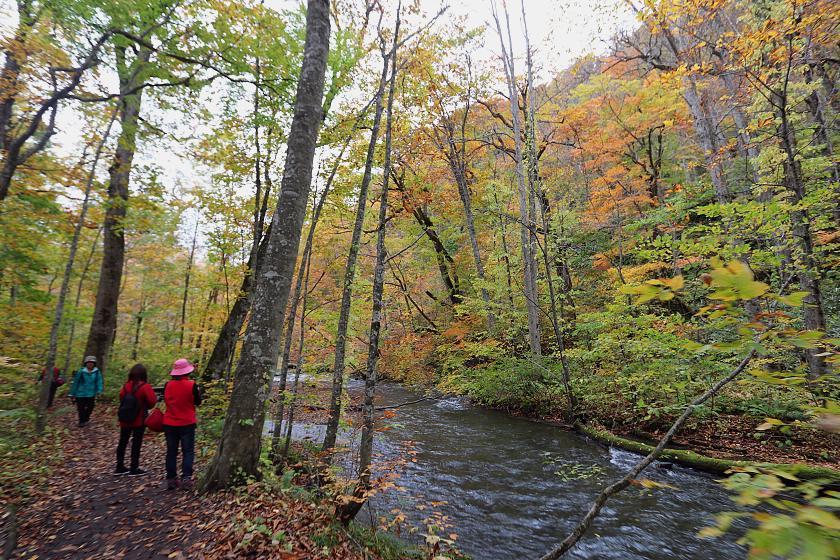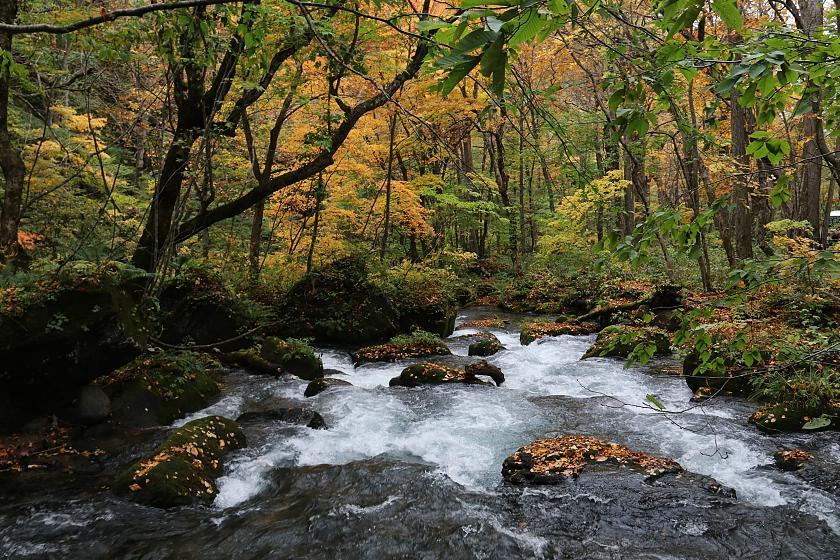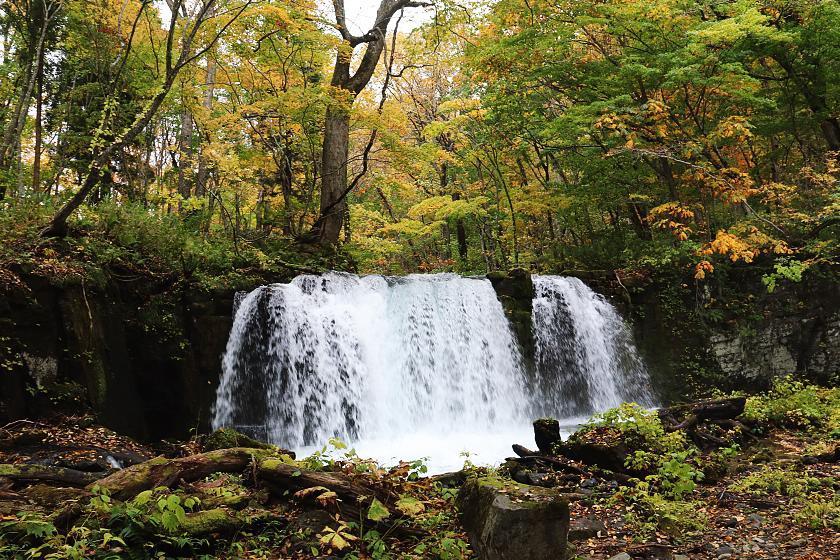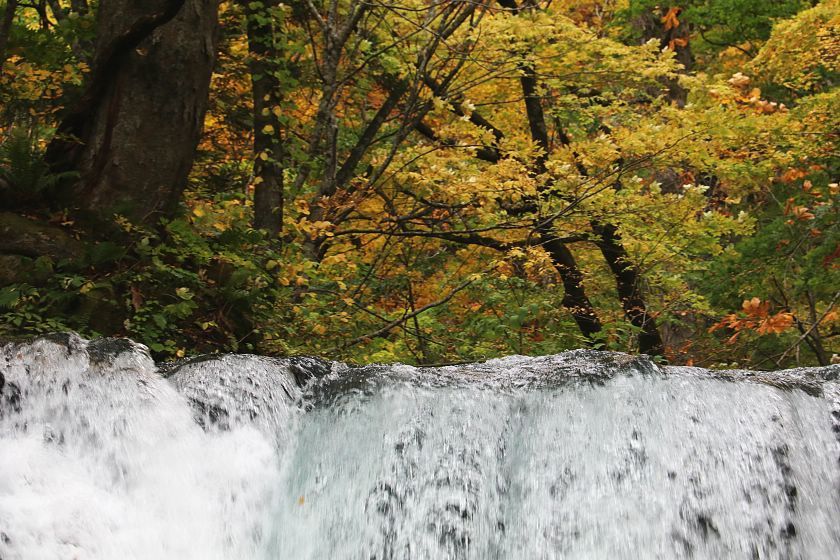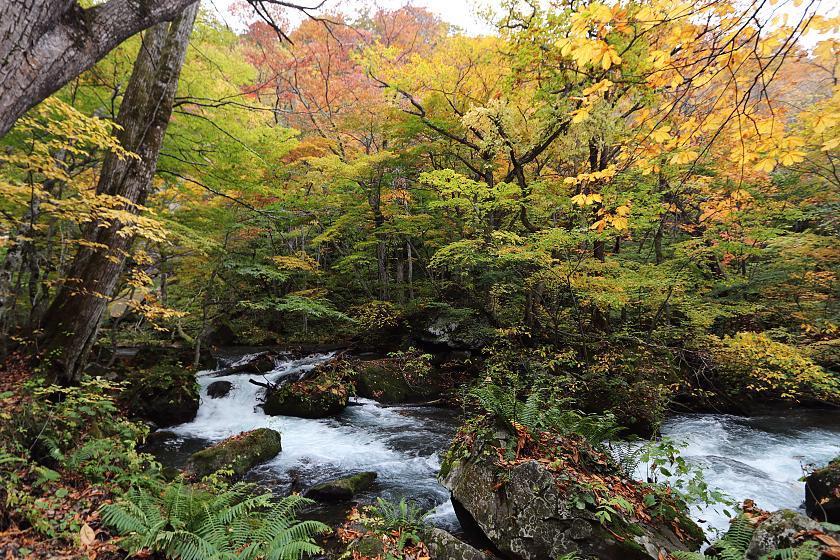 After completing the walking trail along Oirase Stream and arriving at its end point, Nenokuchi, I boarded a sightseeing boat across Lake Towada for Yasumiya, the only town around the lake. The colors surrounding the caldera lake were already spectacular, but I expect them to further improve and stay at their peak into the early days of November.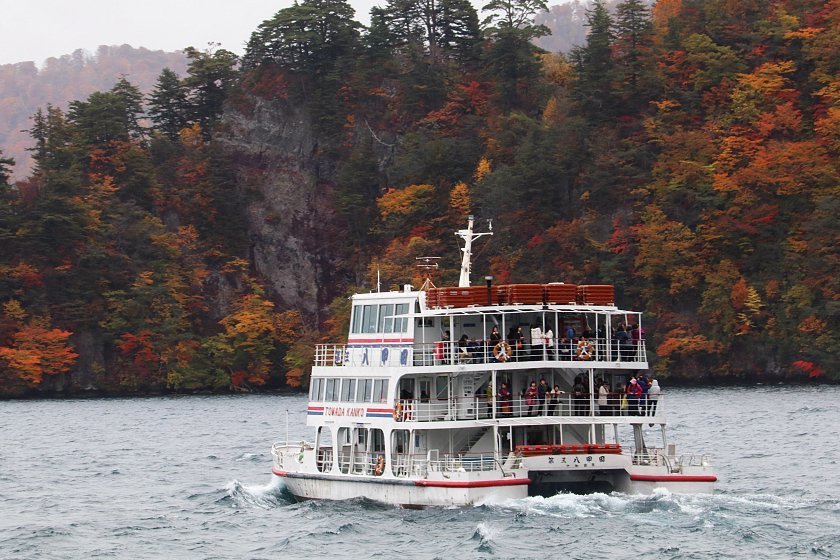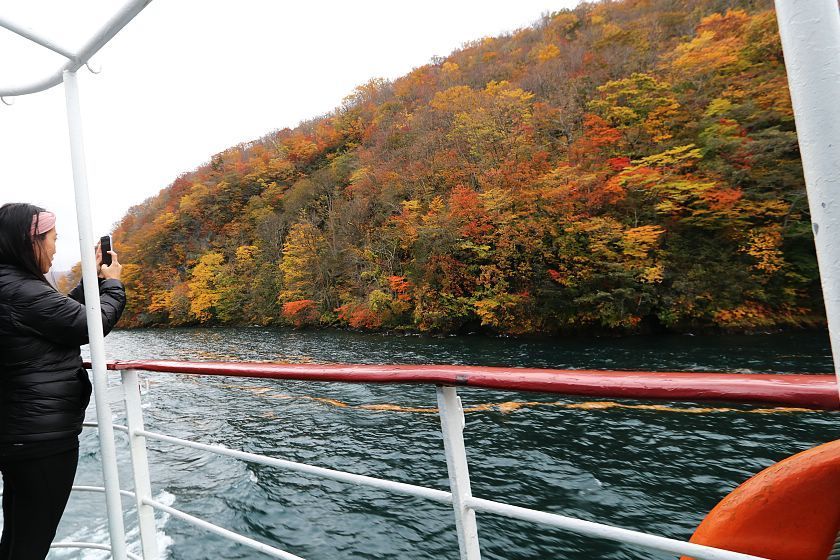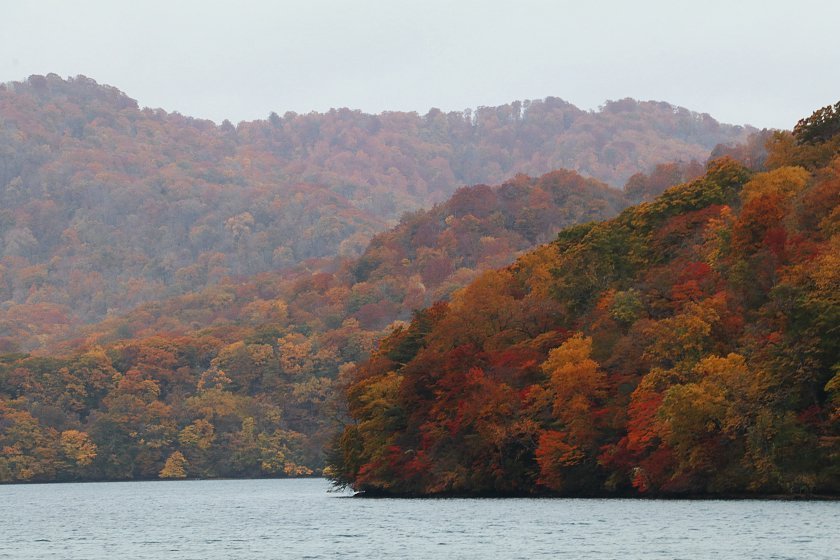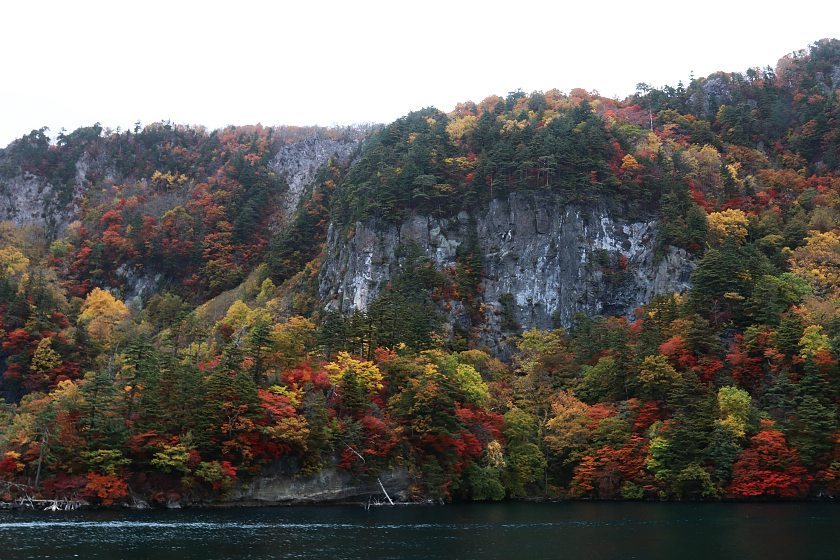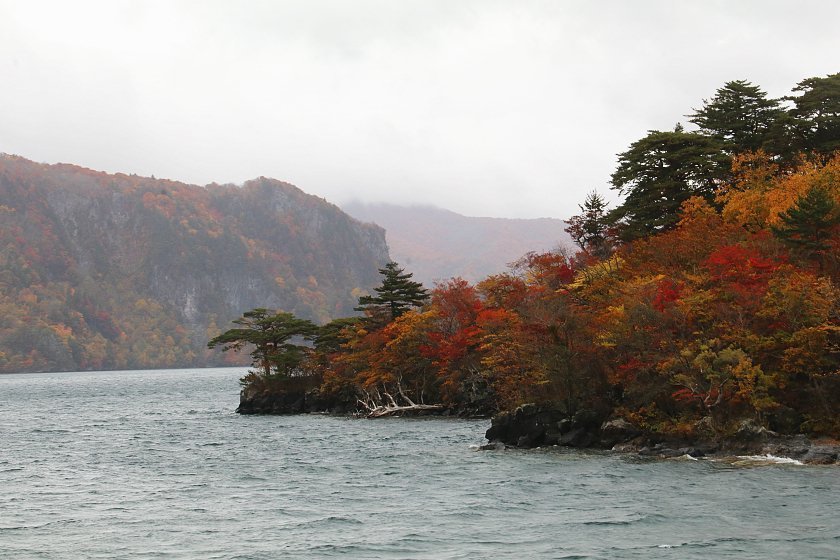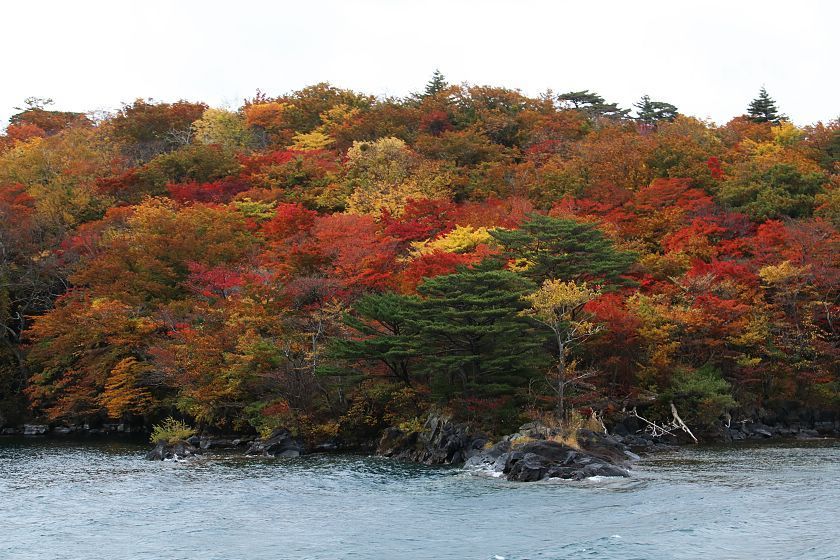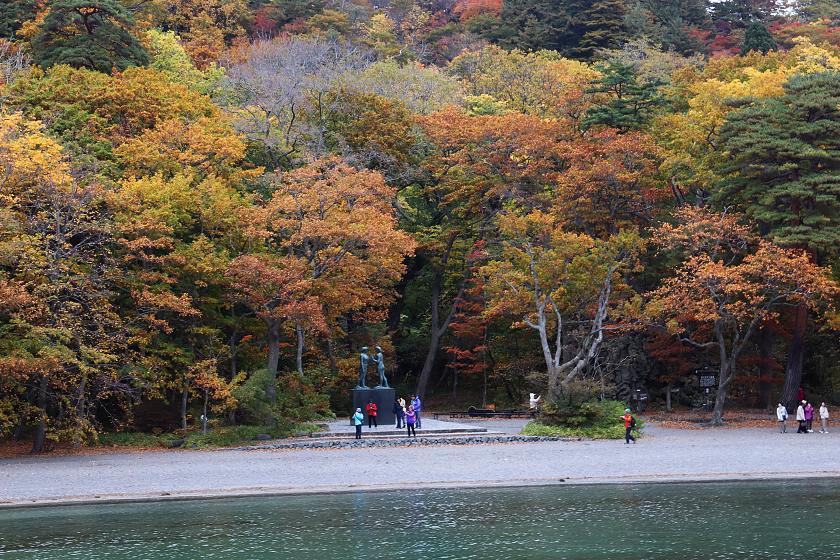 Questions? Ask in our forum.