Autumn Color Report 2014
Official autumn color reports by japan-guide.com
Where to see autumn leaves? - When do trees turn colors? - What trees turn colors?
Schedule of upcoming reports - Post your own report
2014/11/18 - Tokyo Report
by joe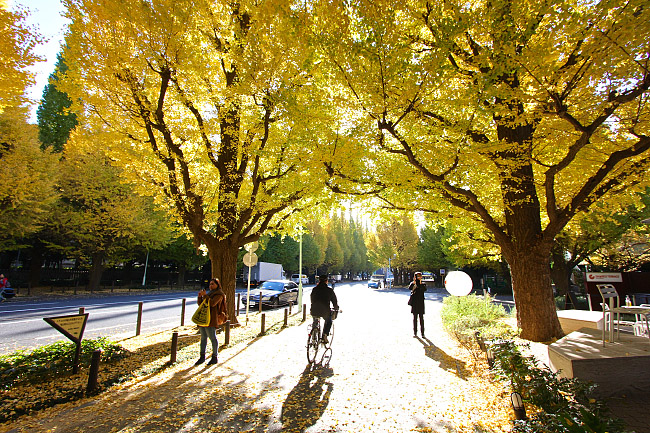 Continuing our coverage of this year's autumn color season in Tokyo, I headed back to the city today check on a few of the city's most impressive spots to see koyo (the Japanese word for autumn leaves changing color).
It's around this time every year (mid to late November) that Tokyo's foliage begins to show color, and compared to my visits to the inner city's hot spots two weeks ago and last week, the autumn color around the city was only slightly more advanced today. Despite an earlier-than-average koyo season in the north of Japan, in Tokyo and Kyoto (check out Raina's fall color reporting from Kyoto this week) the color front is more on its usual late-November schedule.
For my first stop today, I headed back to Icho Namiki (roughly "Ginkgo Avenue") in western Tokyo just a short walk from Aoyama-Itochome Station. The ginkgo-lined street was approaching its peak color today with the foliage a beautiful blend of yellow and light green. In another week (perhaps even by this weekend), this spot will definitely be at its peak with all the trees a full yellow.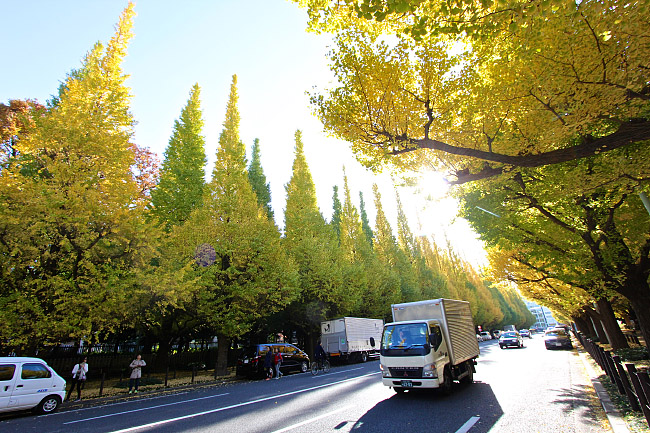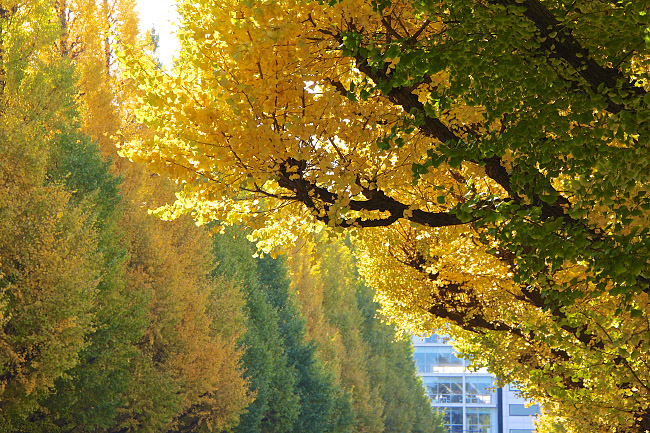 At nearby Shinjuku Gyoen, one of Tokyo's most popular public parks, the scene was a bit less impressive than at Icho Namiki. Most of the park is still pre-peak, most notably in the Japanese garden, but there were nonetheless some nice colors finally showing around the park. The park's cherry blossom trees, which usually lose their leaves earlier than most deciduous trees in Japan produced a nice carpet of fallen leaves in the southern part of the park. And in the east part of the park, the rows of trees flanking the French formal garden were arguably at their peak today, producing some lovely autumnal scenes.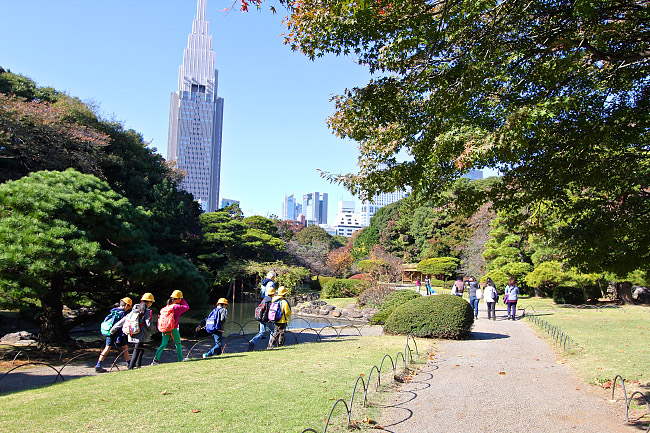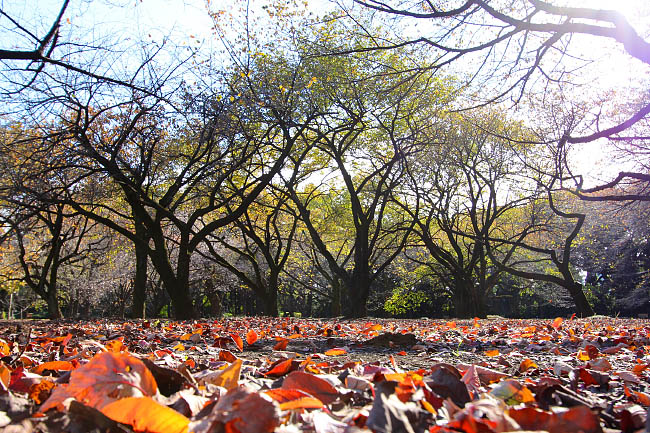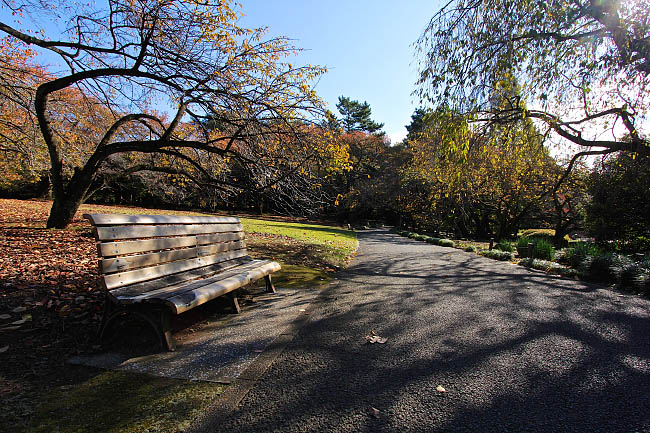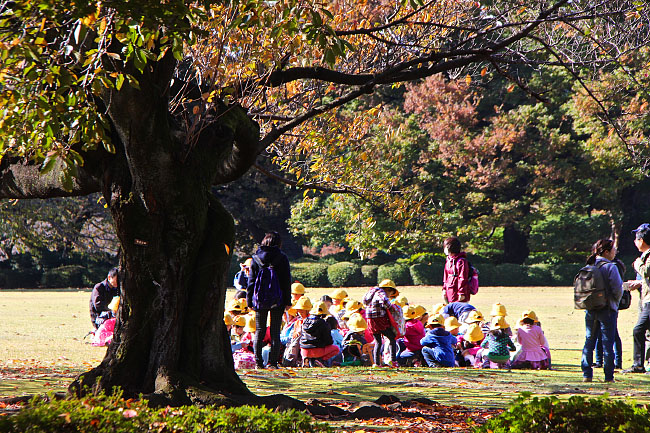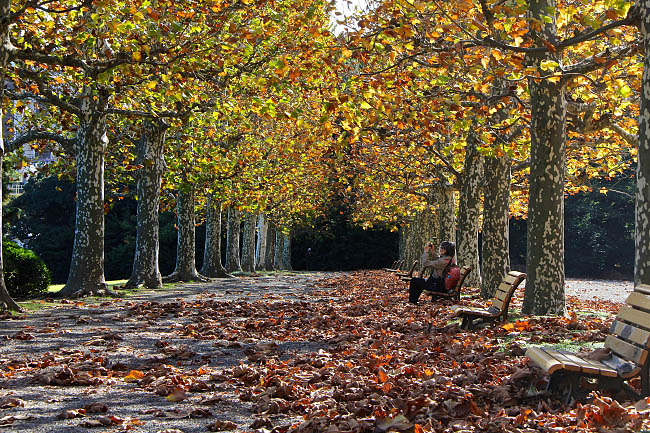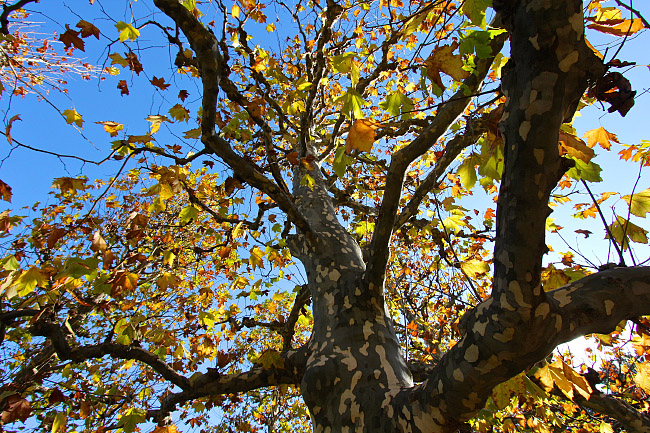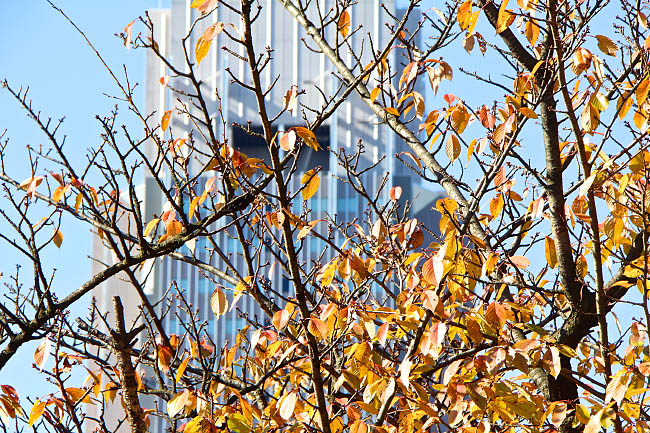 Over in central Tokyo, another well-loved Japanese garden that is especially popular in autumn color is Koishikawa Korakuen. One of Tokyo's oldest gardens, built in the early Edo Period, it attempts to reproduce several landscapes in miniature, including a beautiful pond, which is surrounded by momiji and other color-changing trees.
On my visit today, the leaves around the garden were still a mostly green, maybe another week or so from changing color fully. Also, I noticed a lot of ongoing construction work being done in the garden, which is scheduled to continue through next year and possibly beyond. The construction work unfortunately mars a few views around the park, especially by the Sawawatari walking path that crosses over the pond and by the Engetsukyo Bridge, though much of the garden was very still enjoyable nonetheless.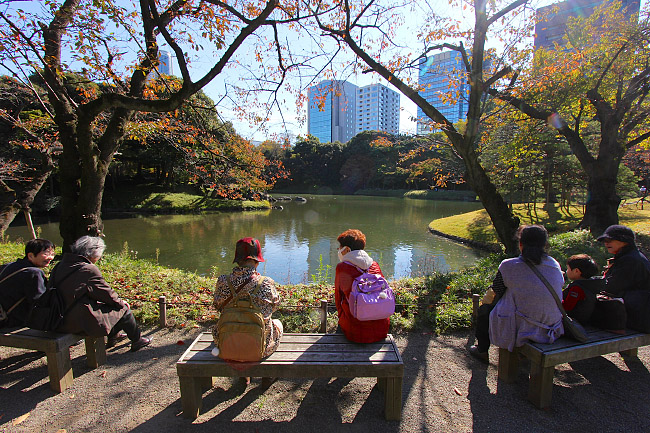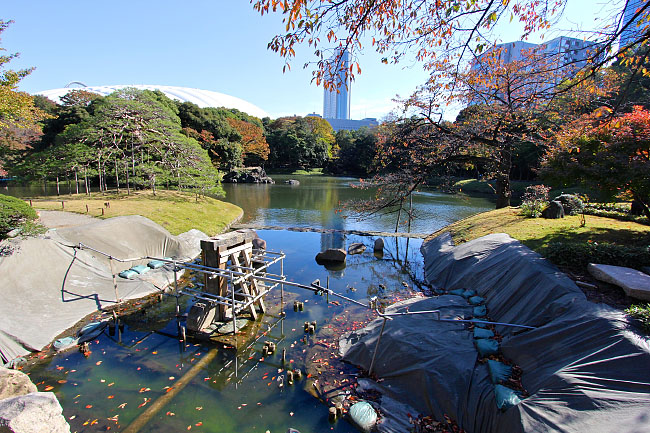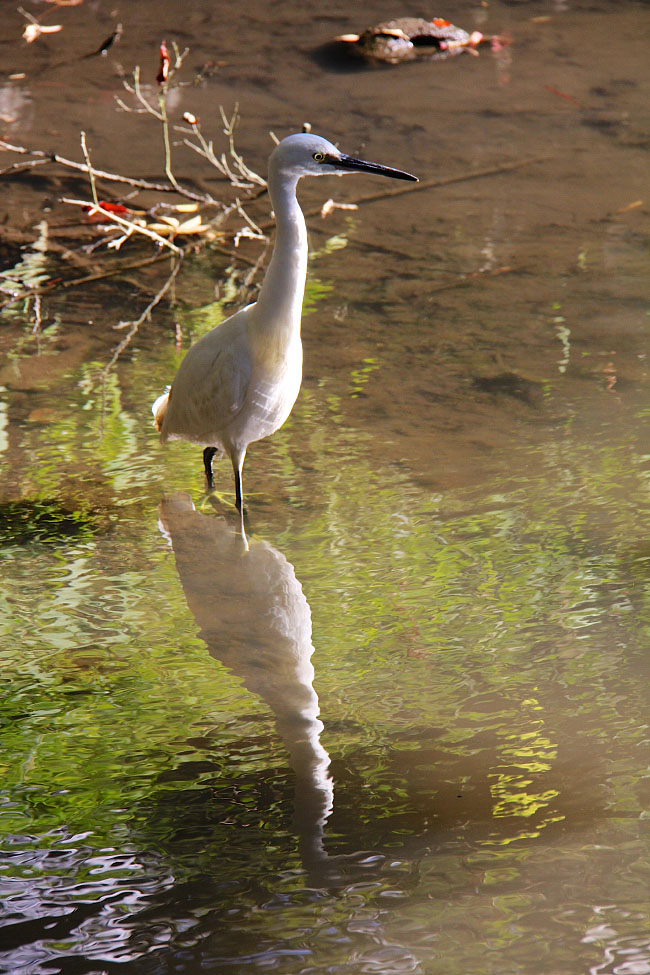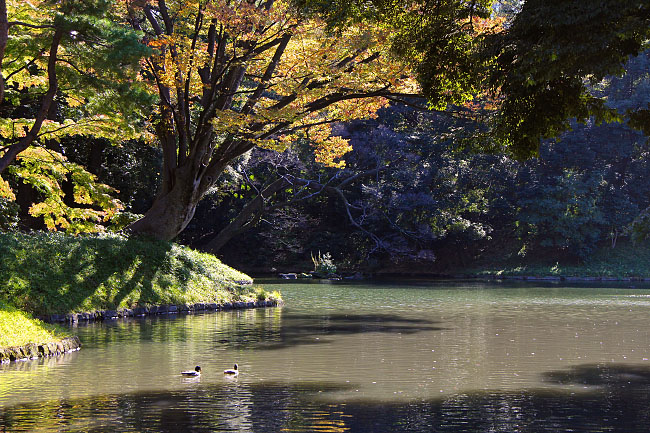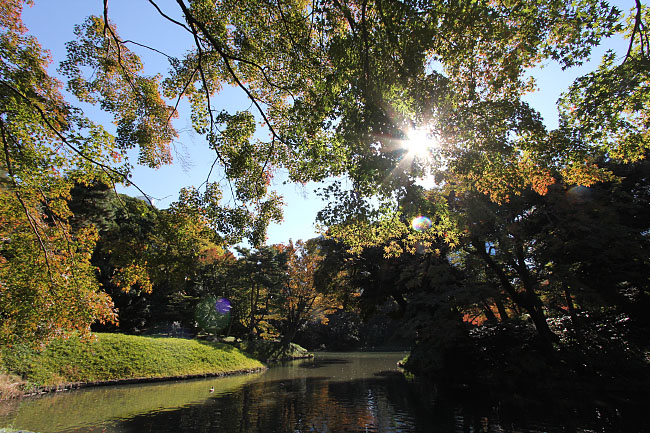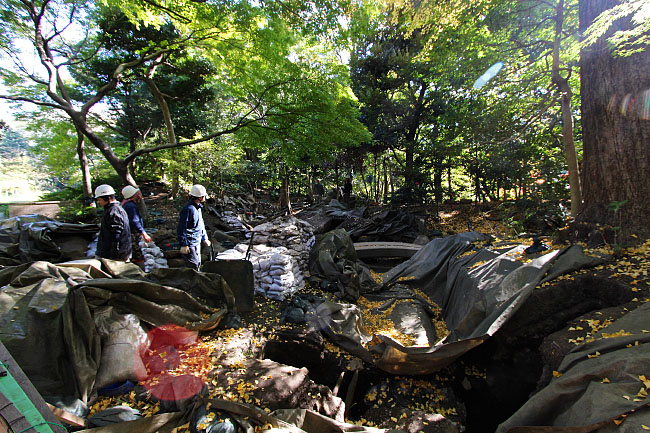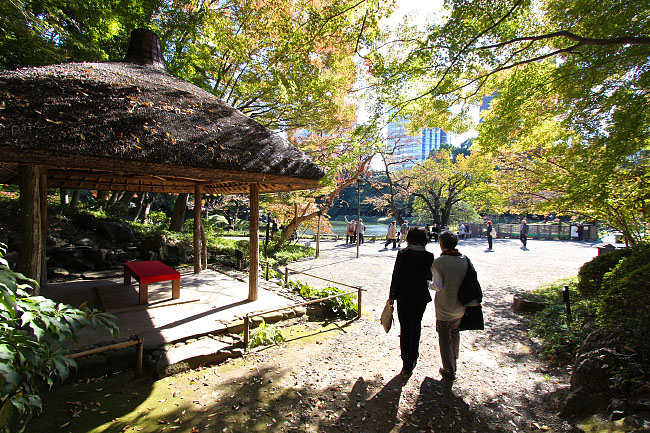 My last stop today was at the Imperial Palace's East Gardens at the very center of Tokyo. While the sprawling grounds are more famous for their cherry blossoms in the spring, it also sports a bit of autumn color as well, though today was still a bit early to appreciate it at its best here.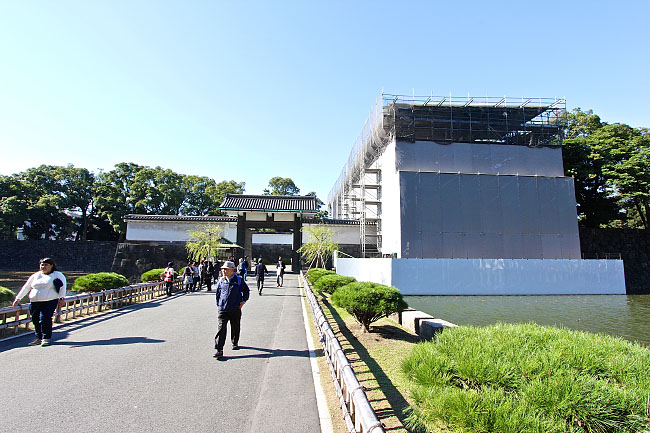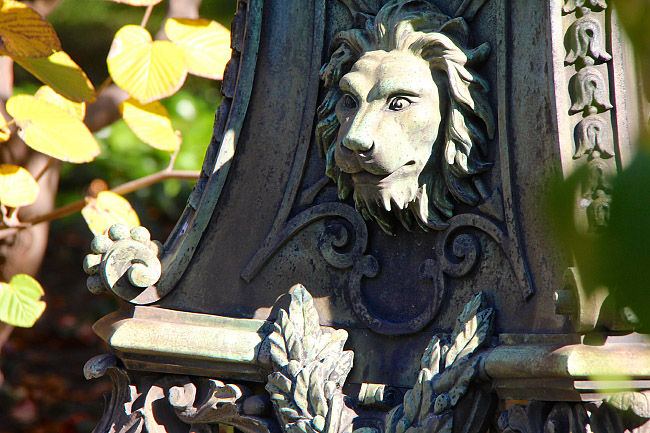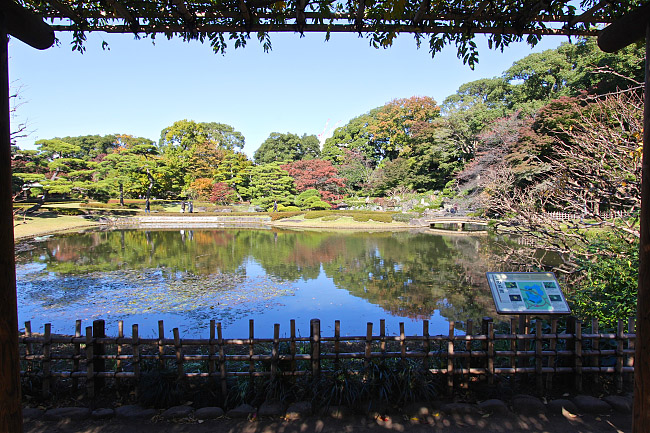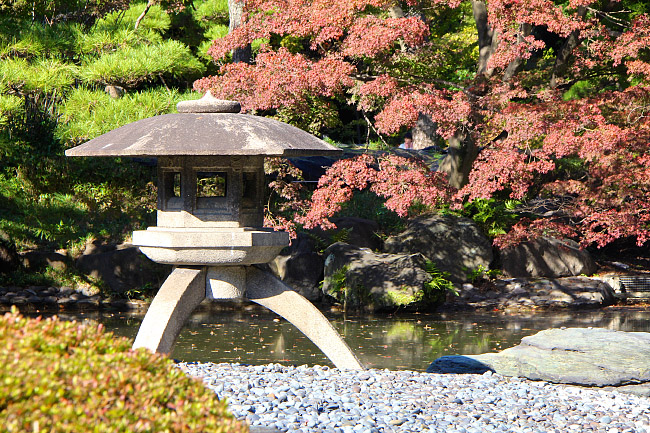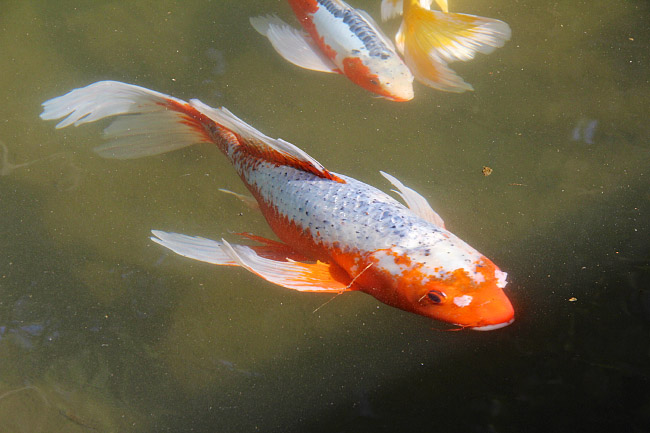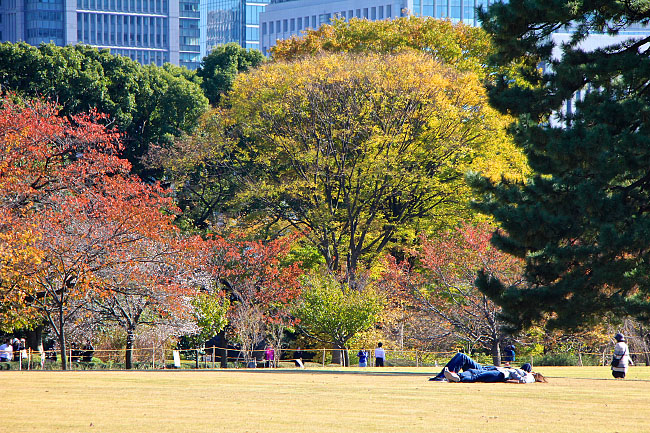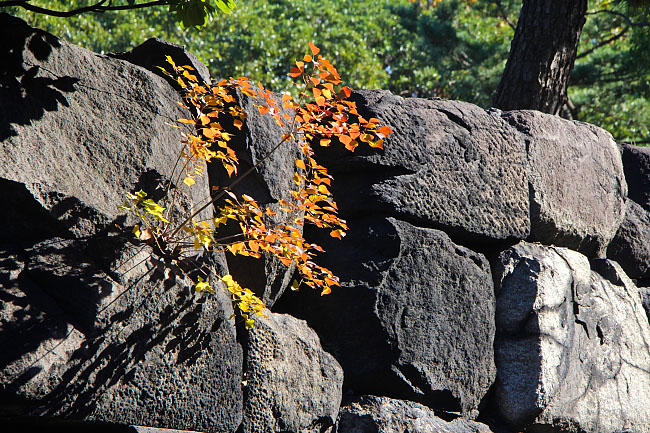 Questions? Ask in our forum.