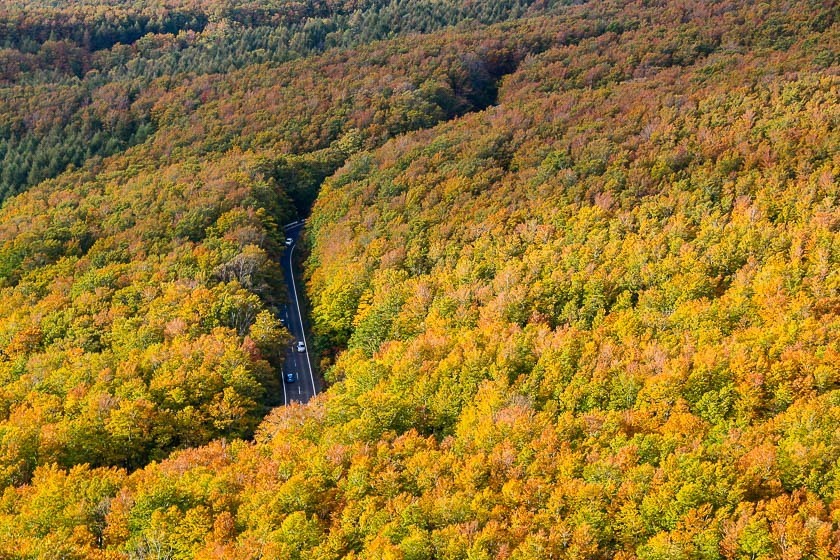 Moving back to the Tohoku Region since our last autumn color report in Oze, I went to Mount Hakkoda in Aomori Prefecture to kick off the work week. Overall I found the autumn colors here to be nearing the end of their peak and many leaves have started to fall. The best colors can be seen around 700 to 900 meter range, around the Sukayu Onsen hot spring accommodation. The season this year seems to be slightly more advanced compared to the last two years when the colors were at their best around the same period as now. Mild weather is forecast for the rest of this week and I expect the rest of this week to be the best time to view the remaining colors in Hakkodasan.
I started my day at Suirennuma Pond, east of Sukayu Onsen and found that there weren't much colors around the small pond. There is some construction work to renew the viewing deck but that did not impact my view of the marshland and pond at all.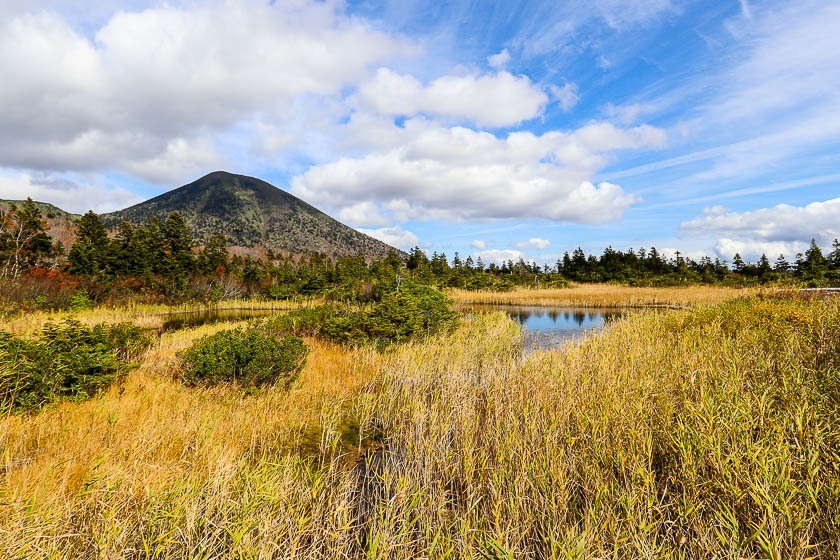 From there, I headed to my main spot for the day: hiking around Sukayu Onsen and visiting some of the other autumn color spots around the ryokan. First up was Jigokudani Lake and followed by the Tohoku University Botanical Garden. I found the colors at these two places to be at their peak and do not expect them to remain at their best longer than the next two weeks.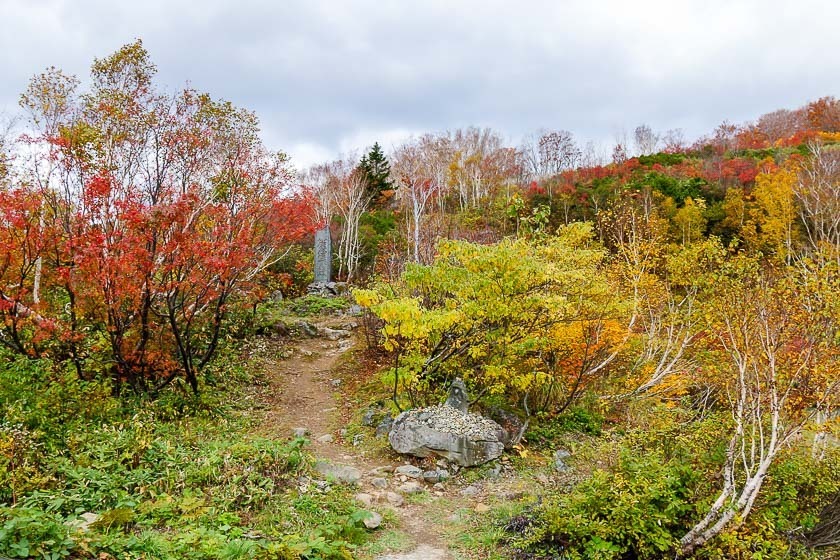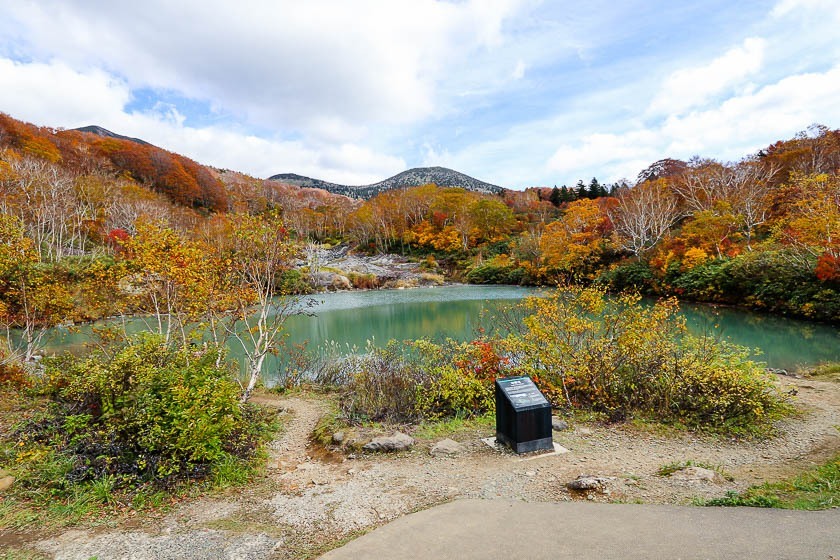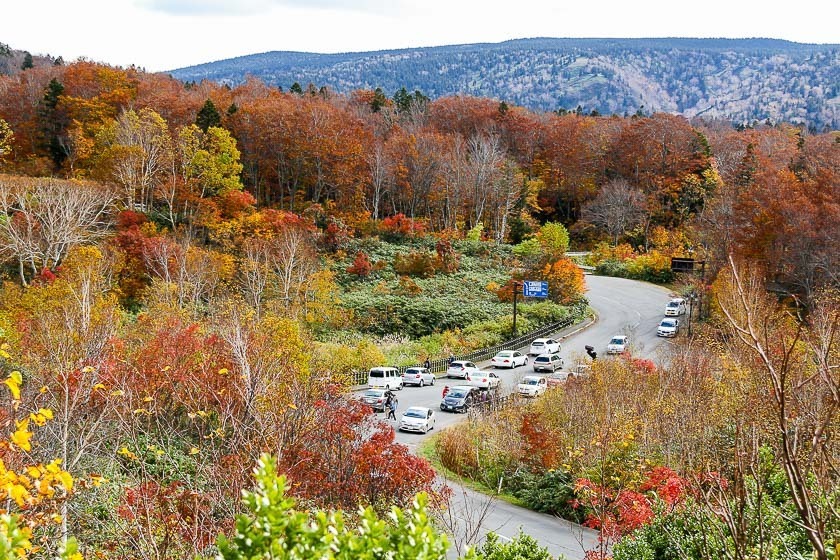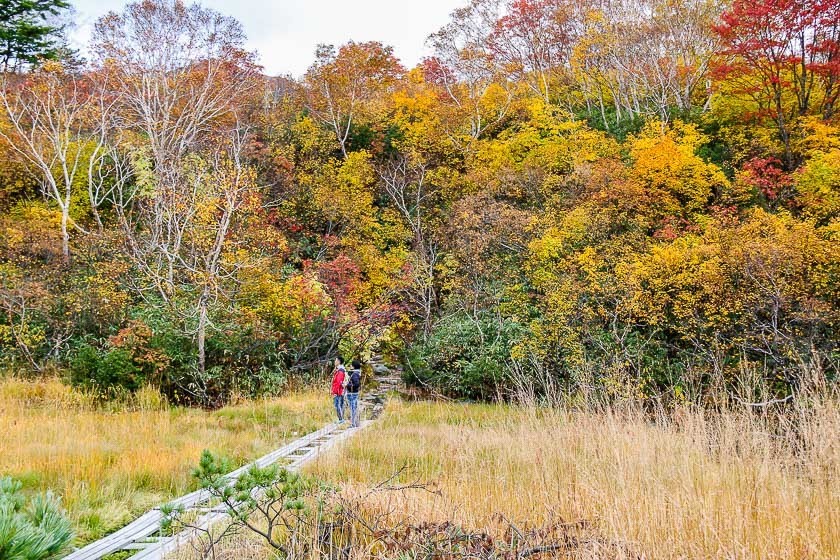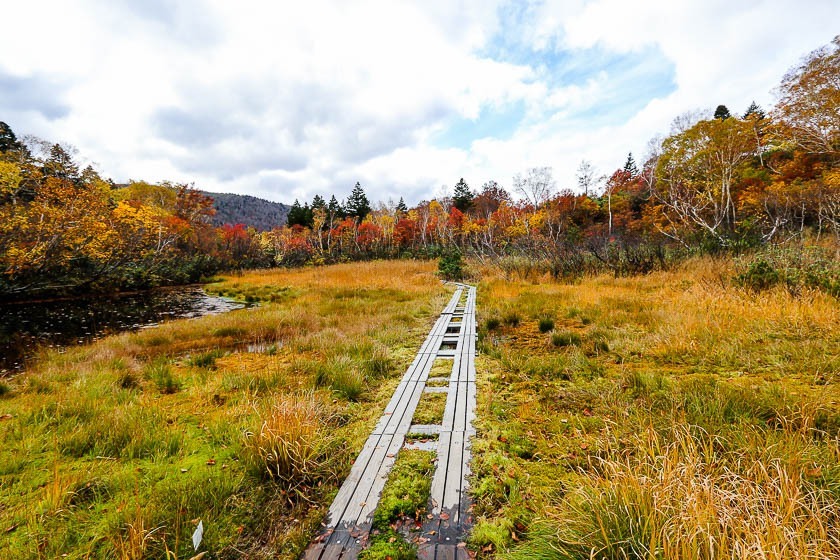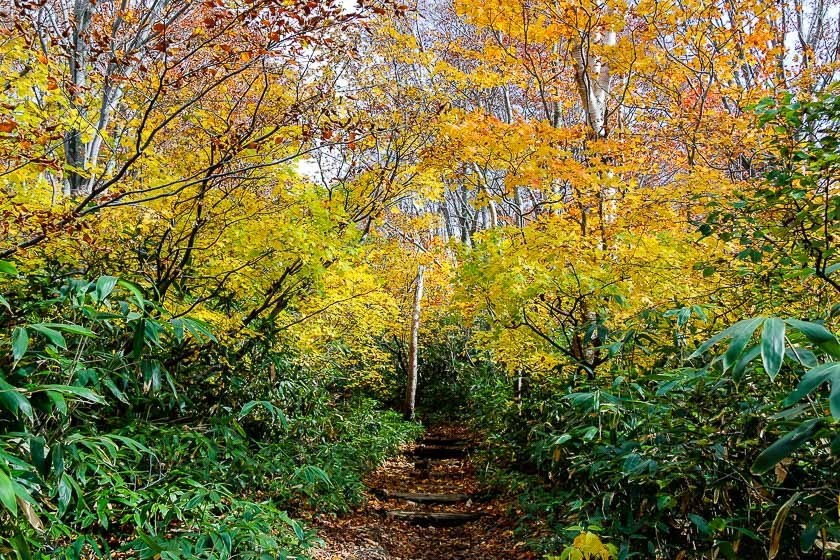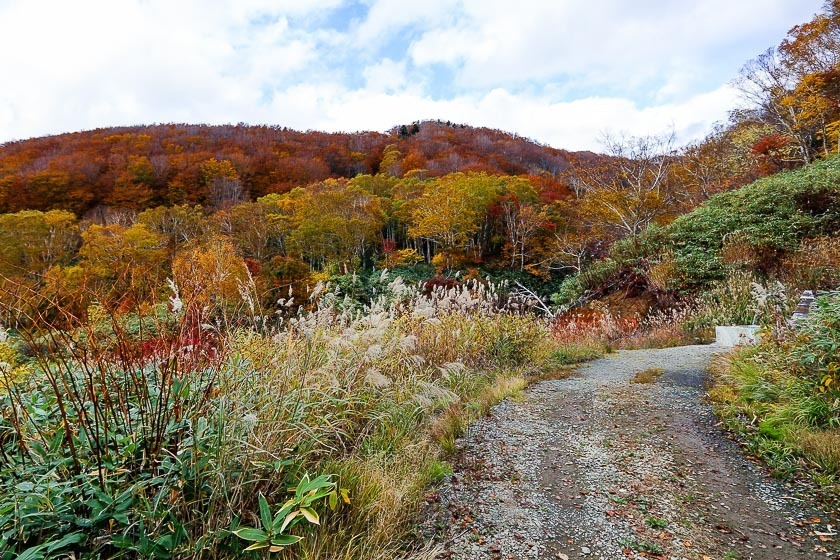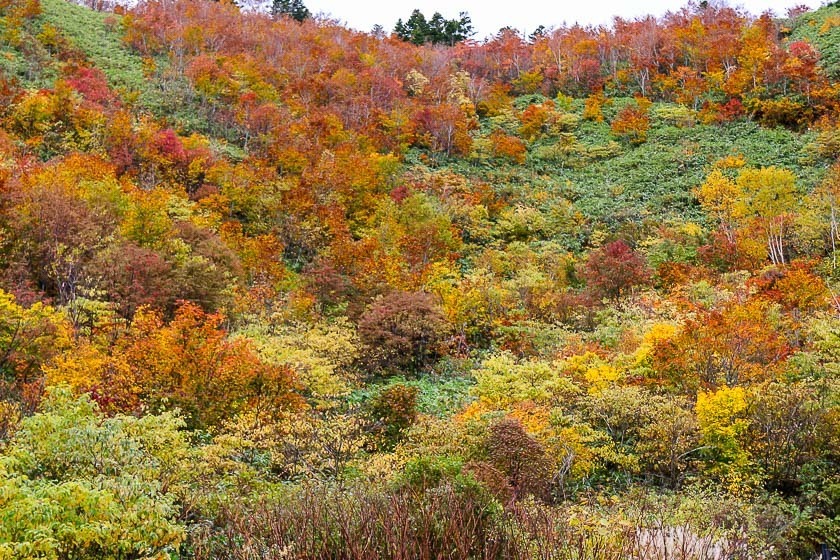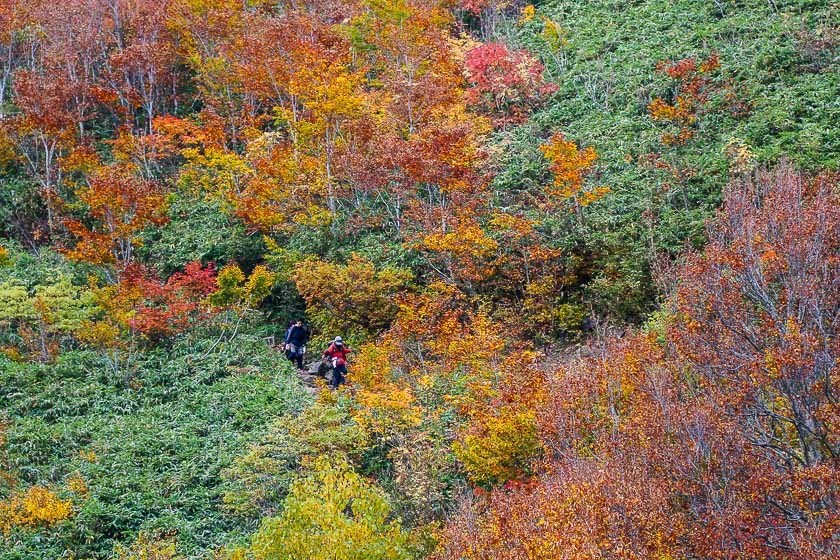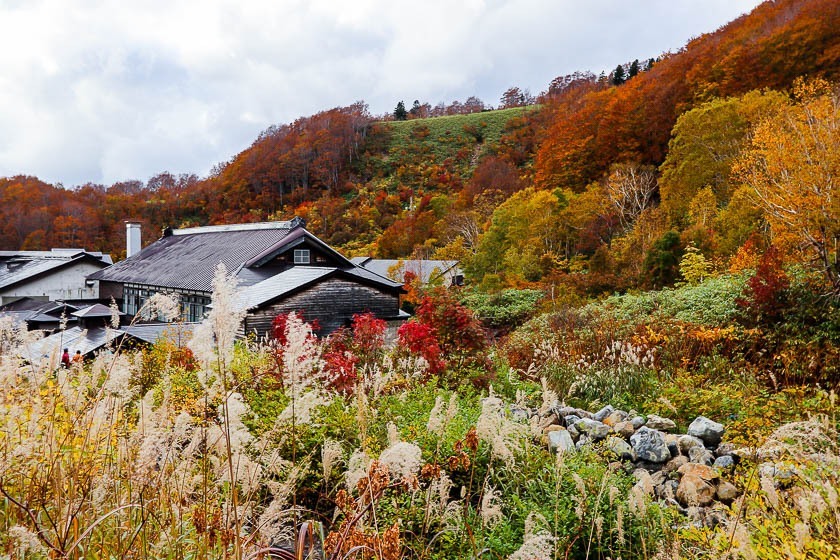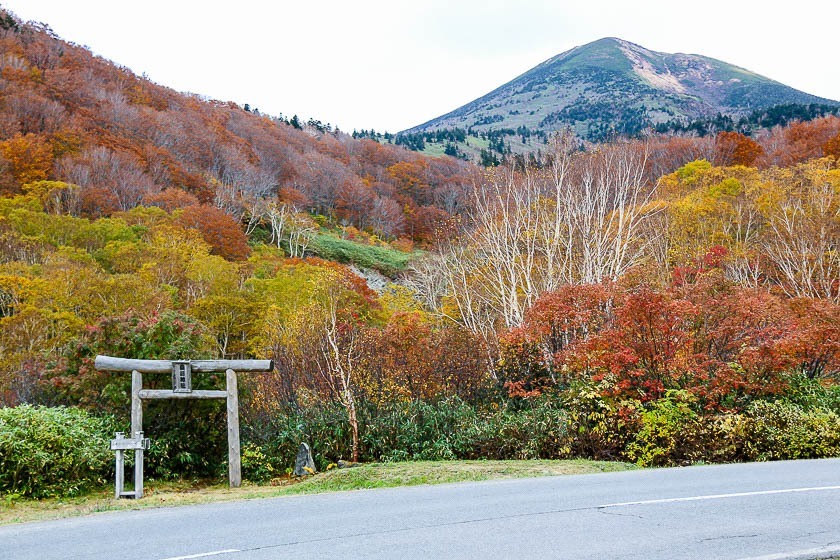 I went for a hike up one of the trails starting from Sukayu Onsen and found the colors to be at their best at the lower elevations. The trees were mostly bald towards the top and the view from above also showed what I had suspected, that the autumn color season here is starting to come to an end despite looking amazing up close.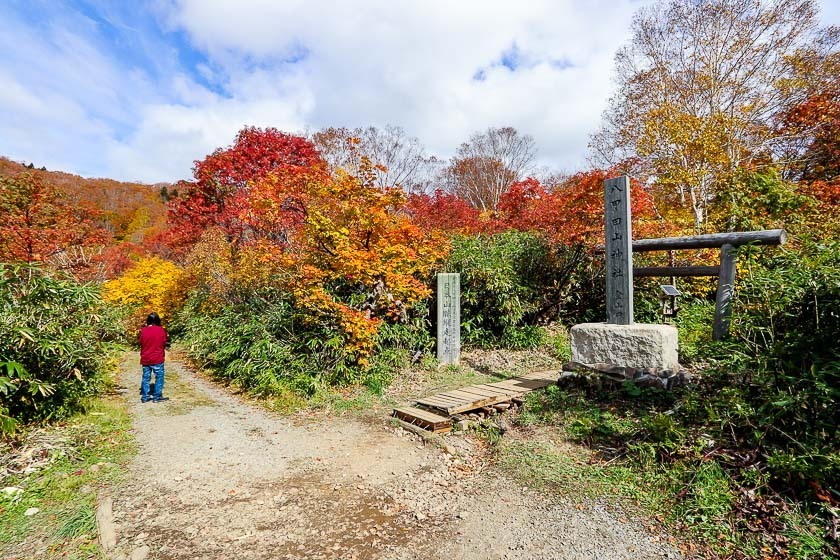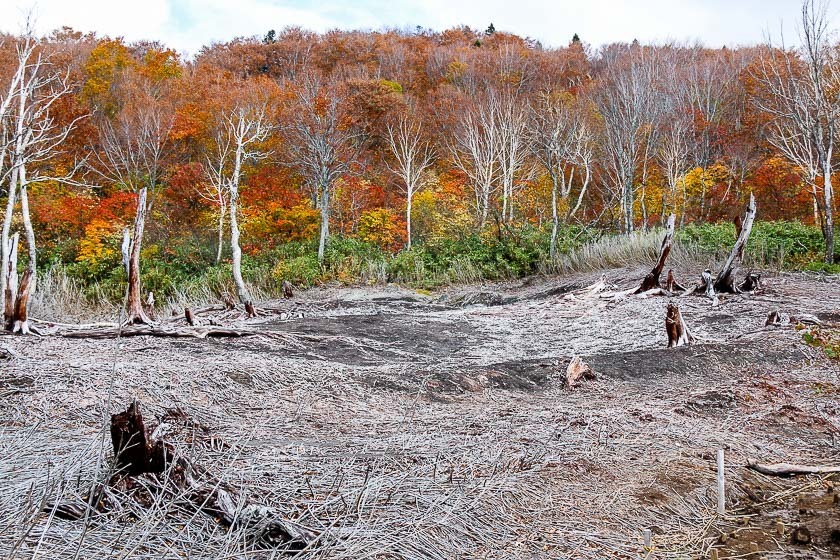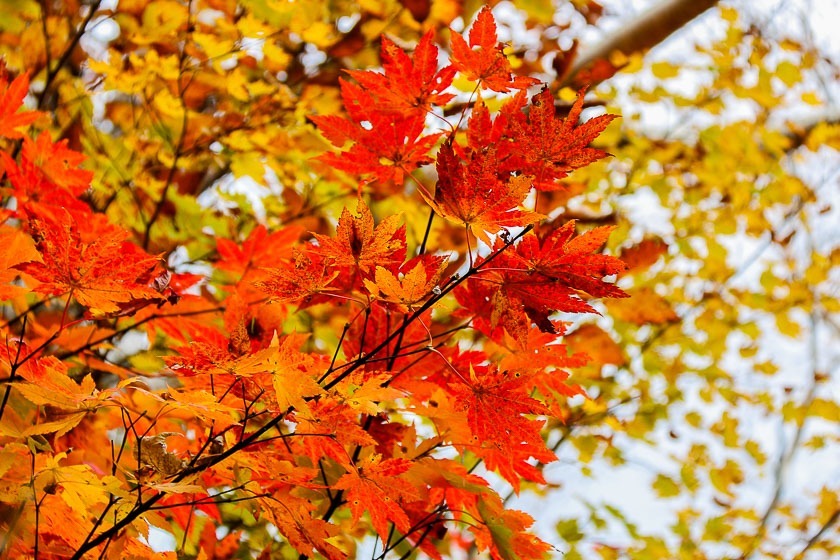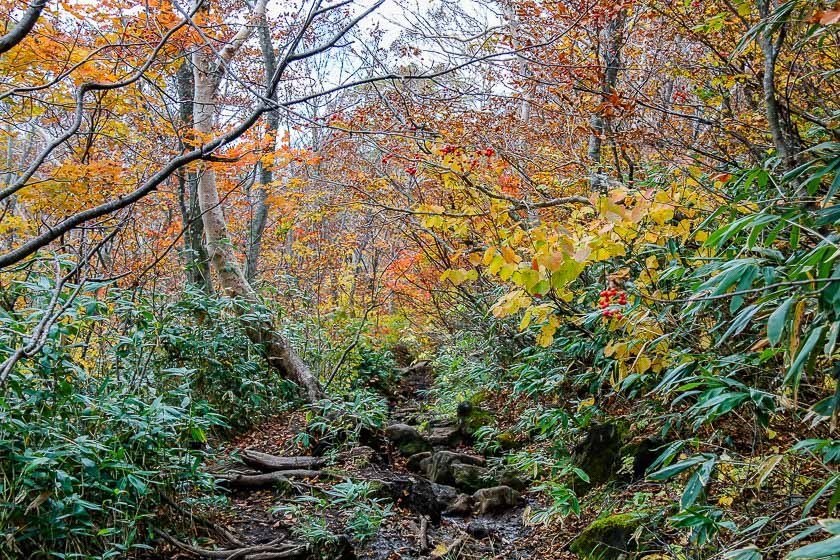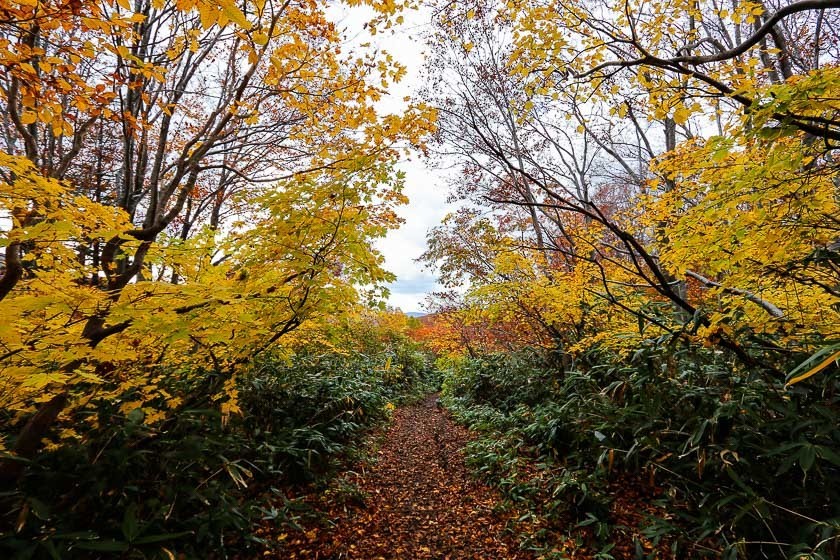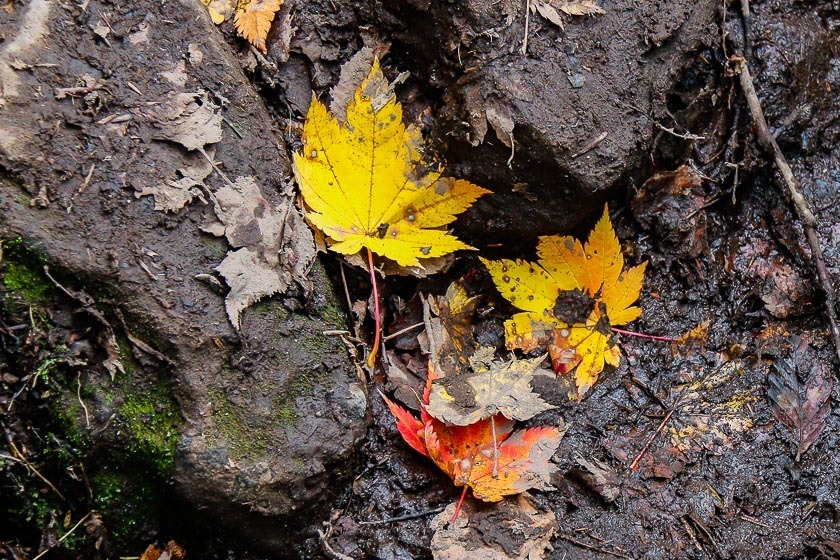 I also took the opportunity to take the Hakkoda Ropeway given the nice weather. I found the trees above the 1000 meter mark to be almost bare of trees and needless to say, the top was just left with evergreens and almost no fall colors. However, the trees were more colorful and fuller towards the bottom ropeway station.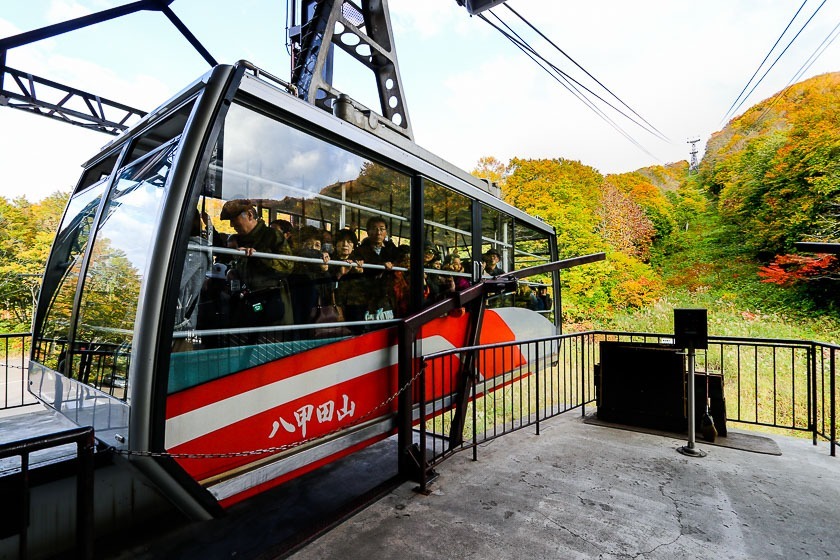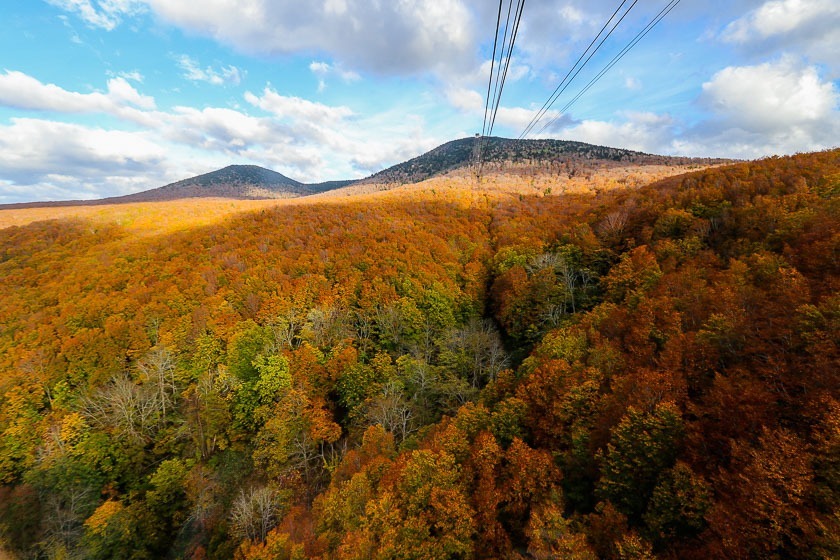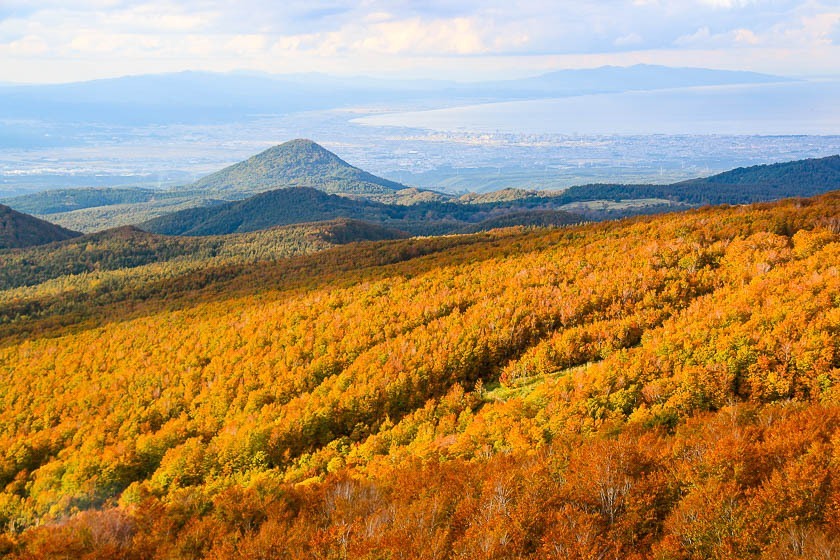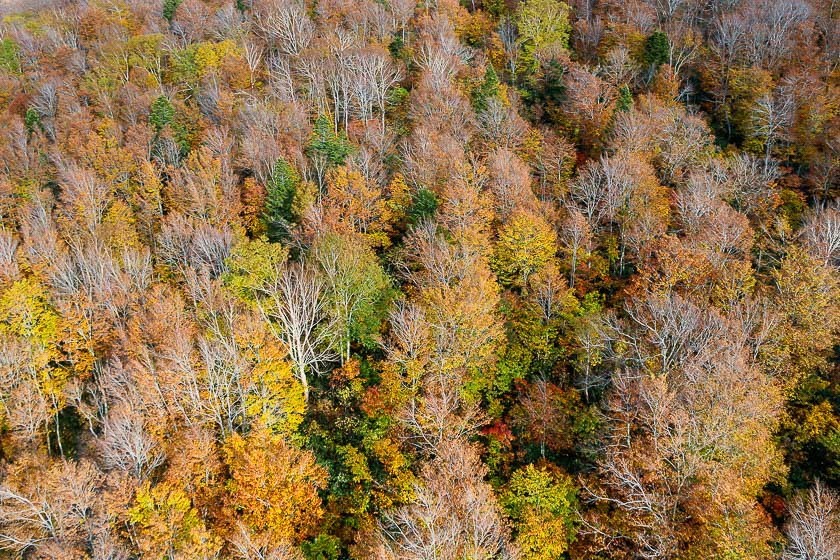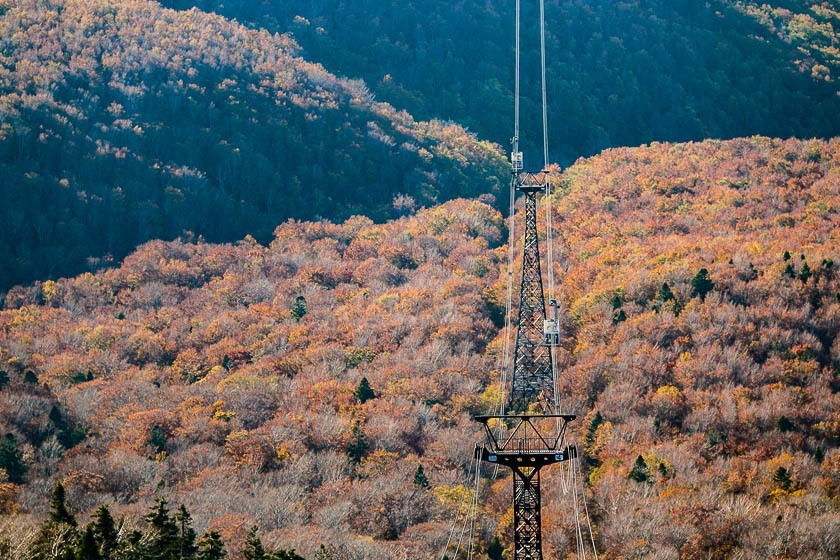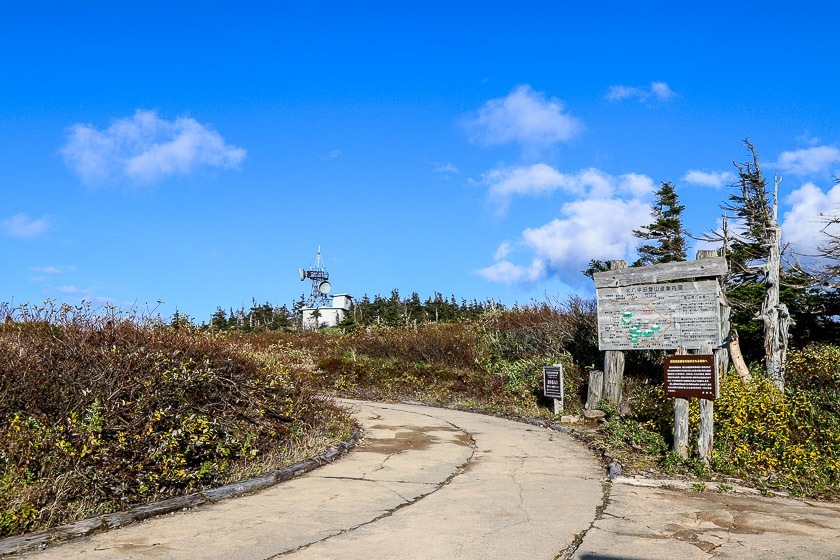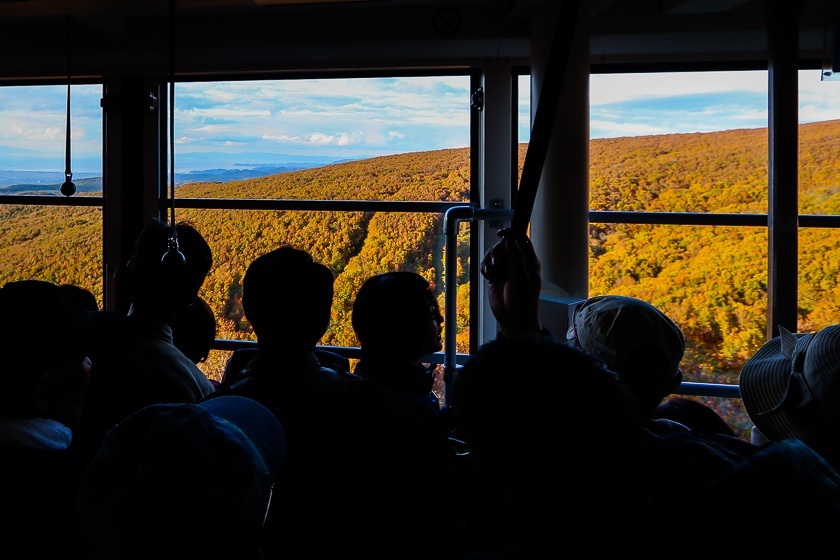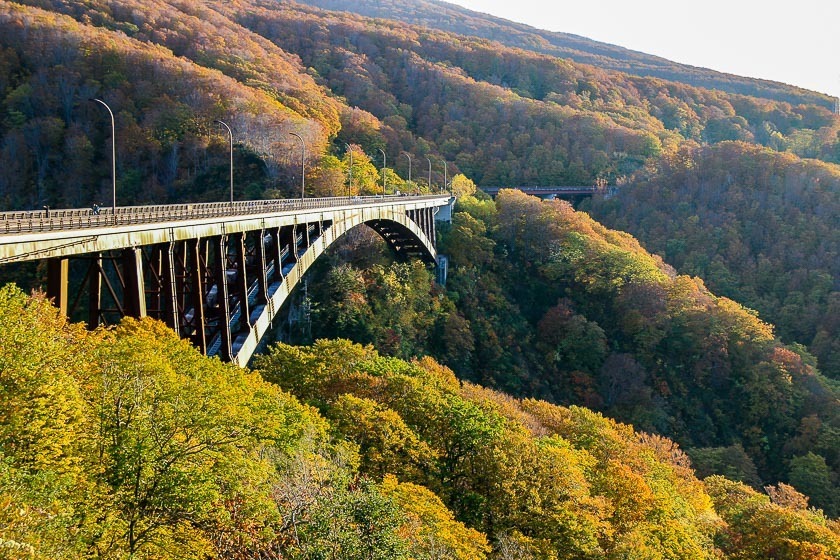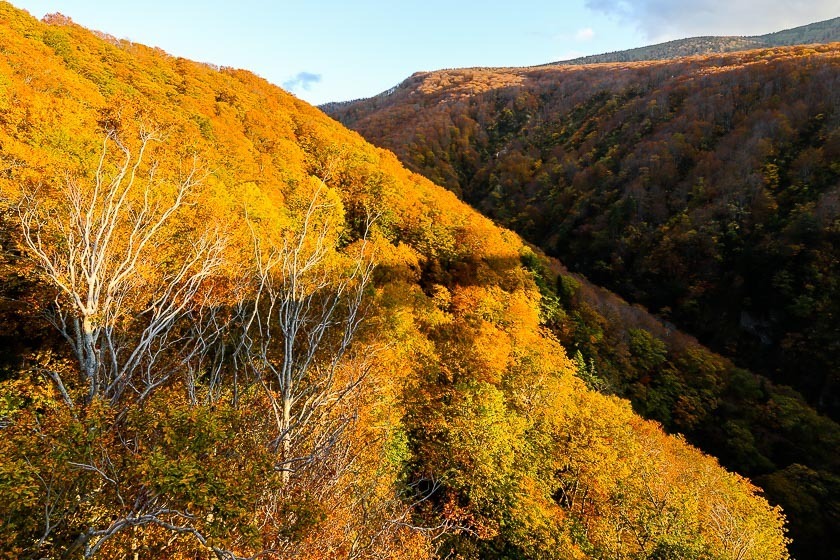 Questions? Ask in our forum.