Autumn Color Report 2012
Official autumn color reports by japan-guide.com
Where to see autumn leaves? - When do trees turn colors? - What trees turn colors?
Schedule of upcoming reports - Post your own report
2012/11/21 - Kyoto Report
by sean
Today I visited Kyoto again to follow up on my report last week. The streets were busy with tourists of different nationalities, heading towards various destinations, most probably to one of Kyoto's popular autumn color spots.
I started the day at Tofukuji and found that colors had just about peaked around its Tsutenkyo Bridge. While there were still some maple trees with green leaves, the majority of the other trees had already crowns with different hues of red, orange and yellow.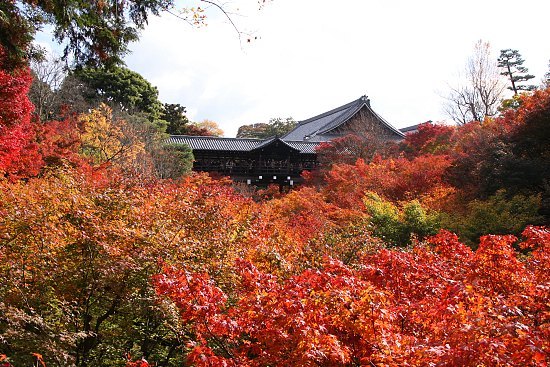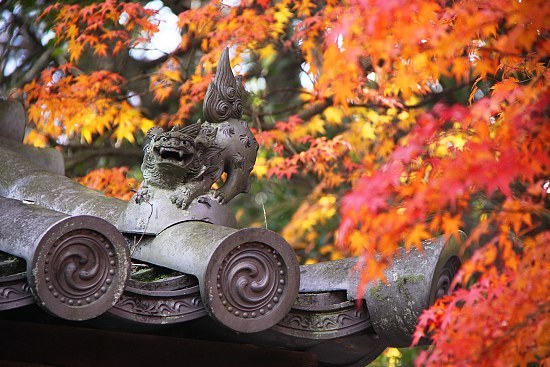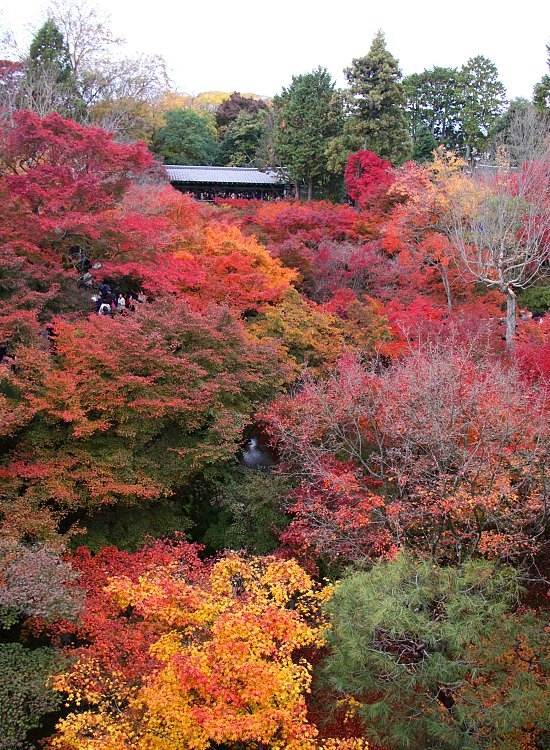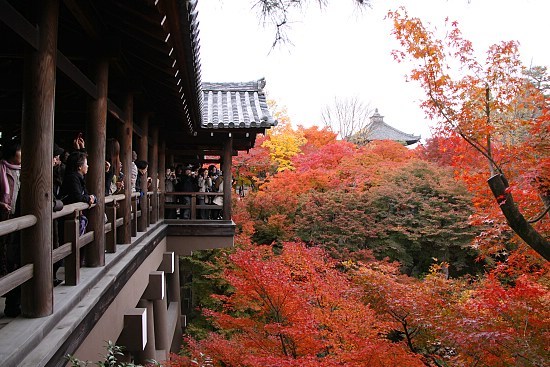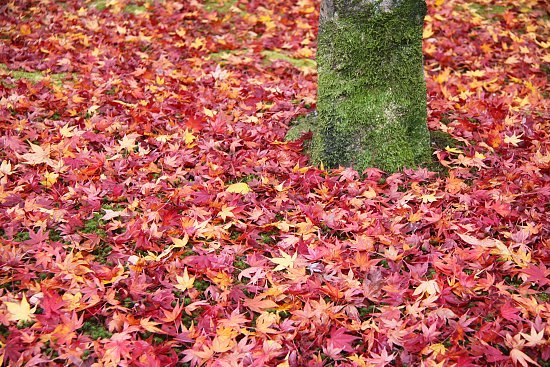 My next stop was at Kiyomizudera, the temple renowned for its nice scenery all year round. Colors were not as advanced as those at Tofukuji, but already very pleasant overall. They should continue to get better and hopefully be at their best over the next couple of days in time for the weekend crowd.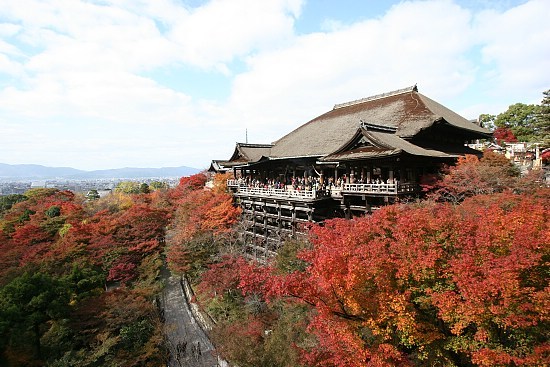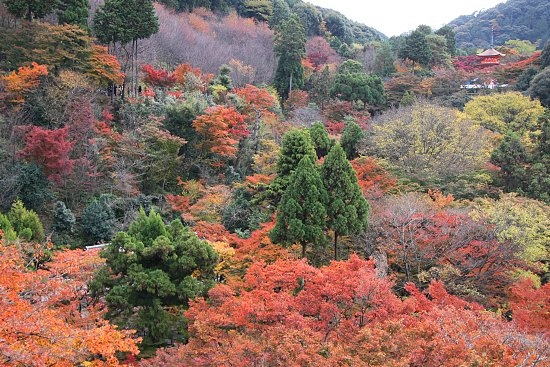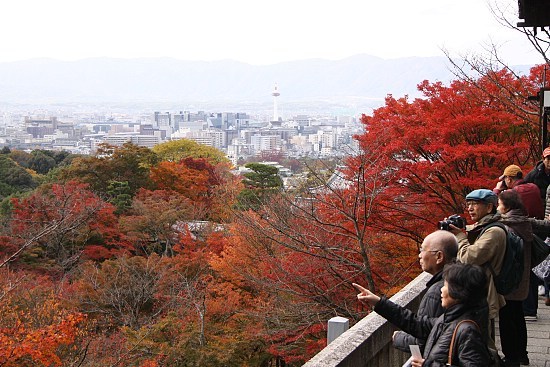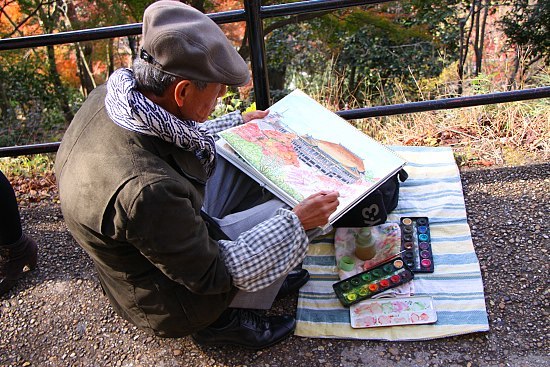 A ten minute walk from Kiyomizudera is Kodaiji, a zen temple which is surrounded by impressive gardens. In conjunction with the autumn season, until December 10, there will be a beautiful display of two huge dragon models at Kodaiji's rock garden. Colors at the temple today were similar to those at Kiyomizudera and have yet to reach peak. I estimate colors to be at their best here in another three or four days.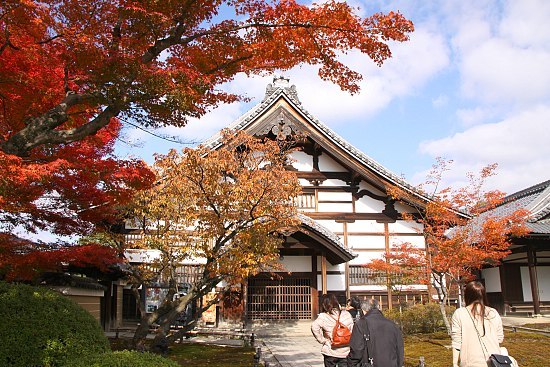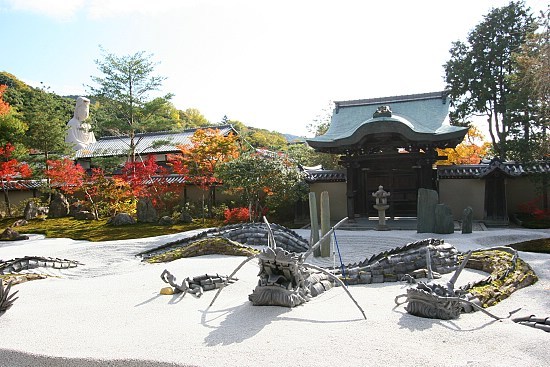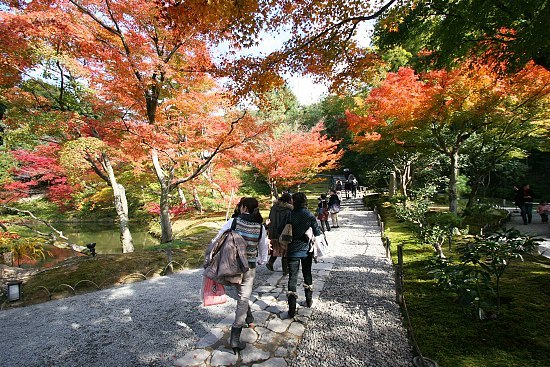 Heading in the direction of Nanzenji, I walked by Okazaki Canal which brought back good memories of my visit during the cherry blossom season. Today, the cherry trees lining the canal provided some nice warm colors, albeit sparsely as many of the leaves had already fallen. At Nanzenji I was a little surprised that autumn colors were already slightly past their peak at the main temple grounds. Many trees, although still with nice colors, were beginning to drop enough leaves such that the brown of the branches became somewhat distinct. However, colors were currently at their peak in the sub temple Tenjuan.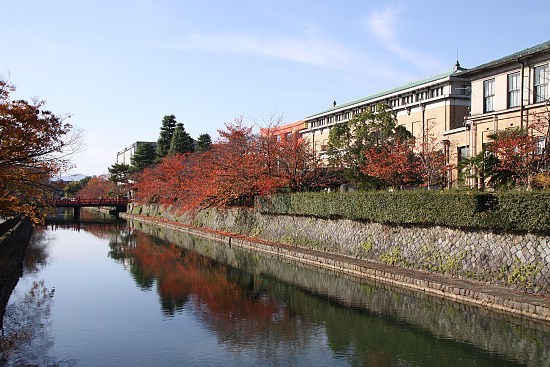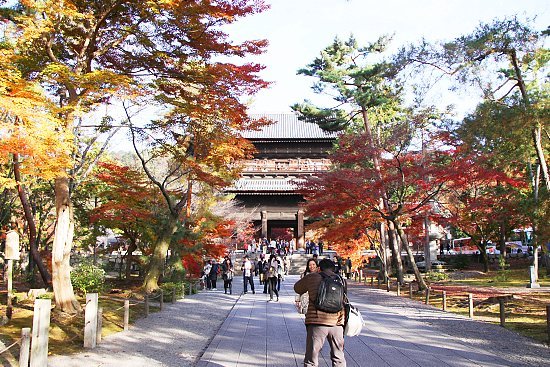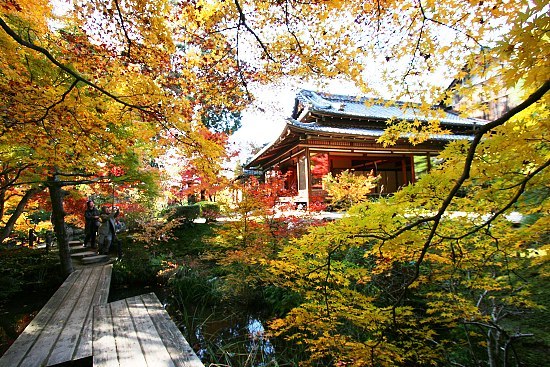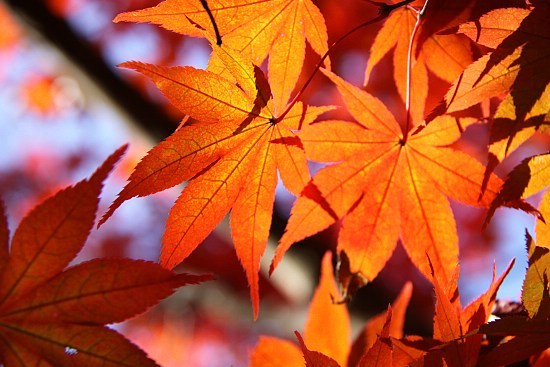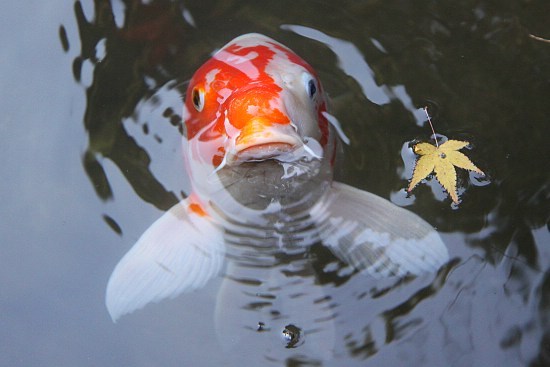 The highlight of my day was the visit to Eikando, where autumn colors were at their absolute best now. Most of the trees had branches so full that their colors were extremely vibrant. It was a great joy to watch the trees exhibiting various hues of red, orange and yellow. Until December 2, Eikando is having daily light up events from 17:30 to 20:30. Admission fee is 600 yen.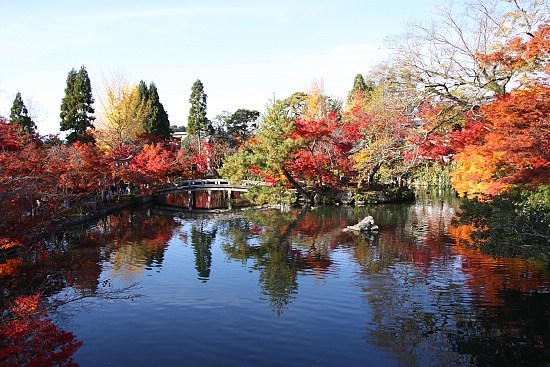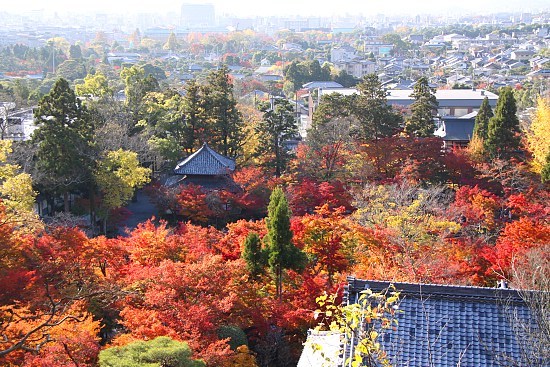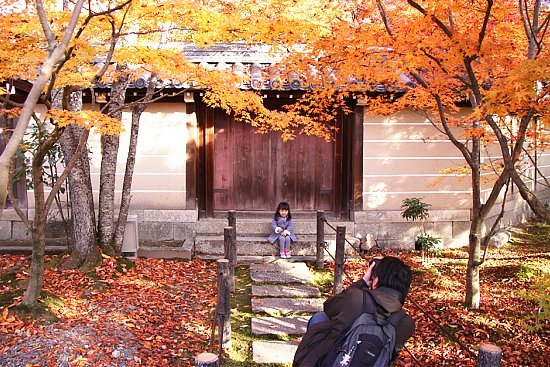 Questions? Ask in our forum.