Autumn Color Report 2013
Official autumn color reports by japan-guide.com
Where to see autumn leaves? - When do trees turn colors? - What trees turn colors?
Schedule of upcoming reports - Post your own report
2013/11/21 - Miyajima Report
by sean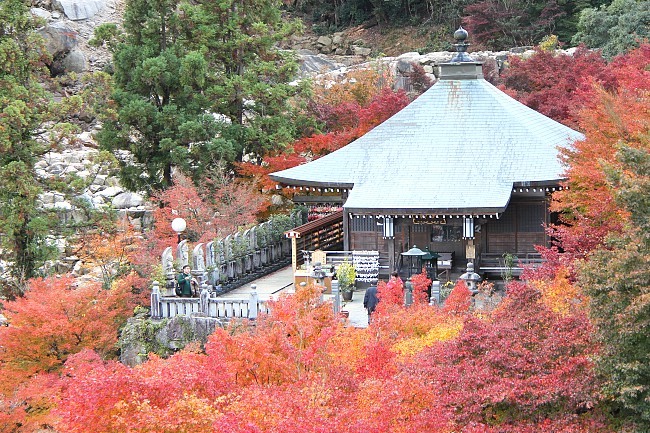 Miyajima Island is reputed to be one of Japan's top three scenic view spots; the other two being Matsushima in Miyagi Prefecture and Amanohashidate in Kyoto Prefecture. Miyajima is also popular for several other things: oysters, momiji manju cakes, cherry blossoms in spring, and autumn leaves around this time of the year. Today, I toured the island and its autumn color spots, and enjoyed some lovely fall scenery.
Immediately after alighting the ferry (more on how to get to Miyajima), I headed directly towards the lower station of Miyajima Ropeway (Momijidani Station) to board the ropeway that leads about three quarters up Mount Misen. For visitors who wish to take the ropeway up the mountain, I suggest you go early too to avoid long queues that tend to form during the autumn color season at Miyajima, which typically peaks around the second half of November.
The walk from the ferry terminal to Momijidani Station took me past the beautiful Itsukushima Shrine and through Momijidani, the "maple valley" in English, so-called because it is home to around 700 maple trees of several varieties. Today, the maples at Momijidani were very close to being at their best, and I think they only need another night or two of cold temperatures before the overall colors peak.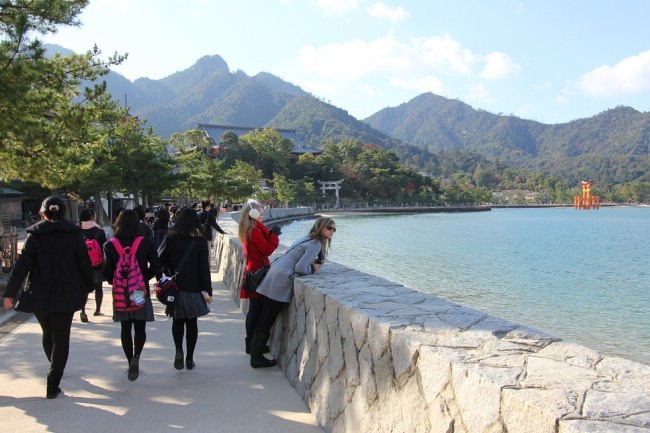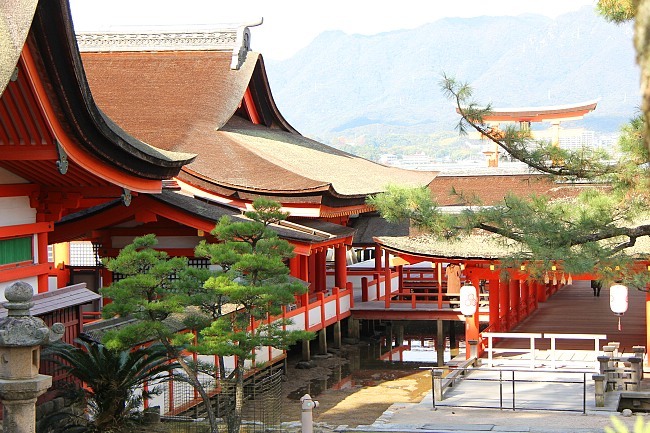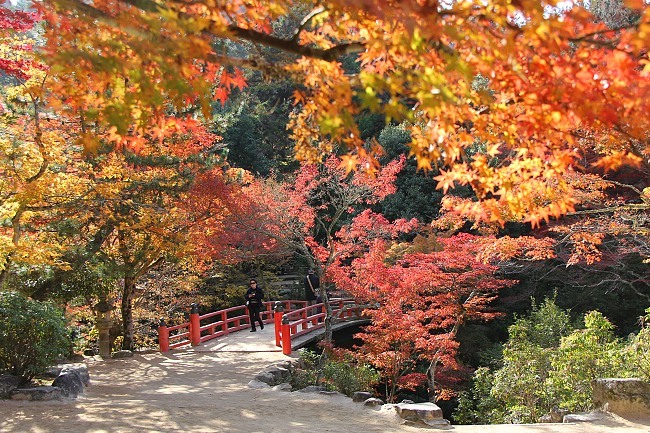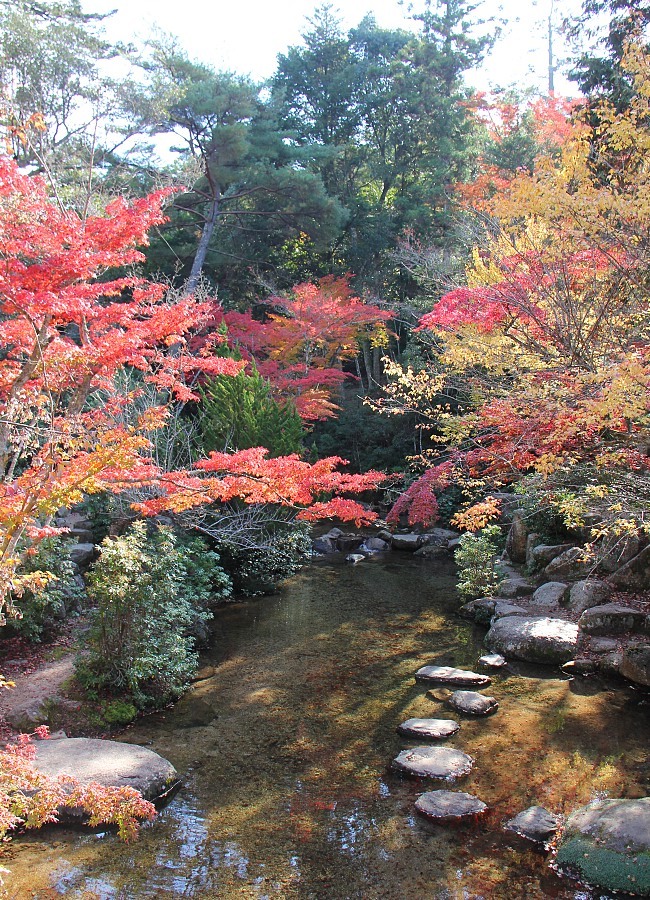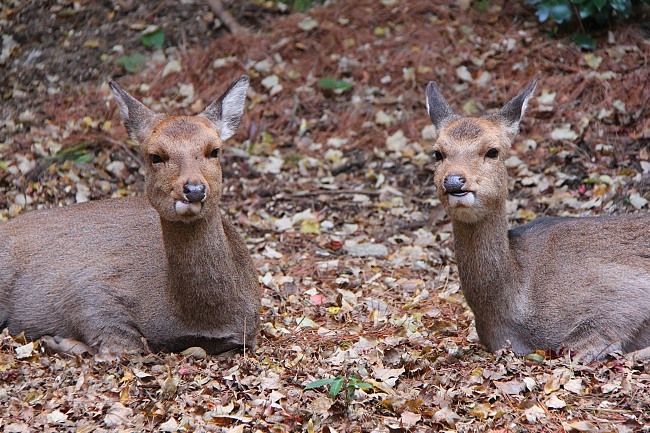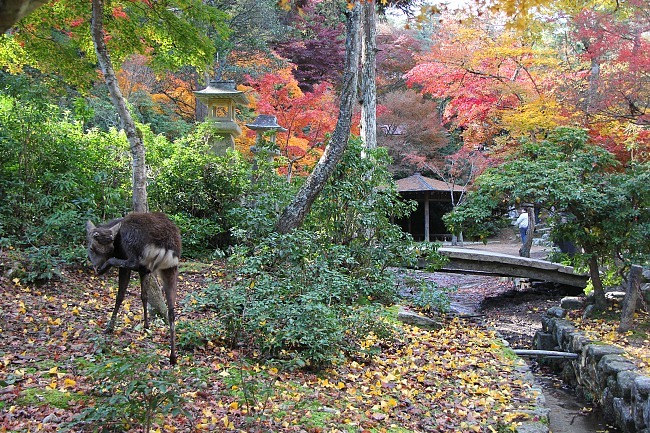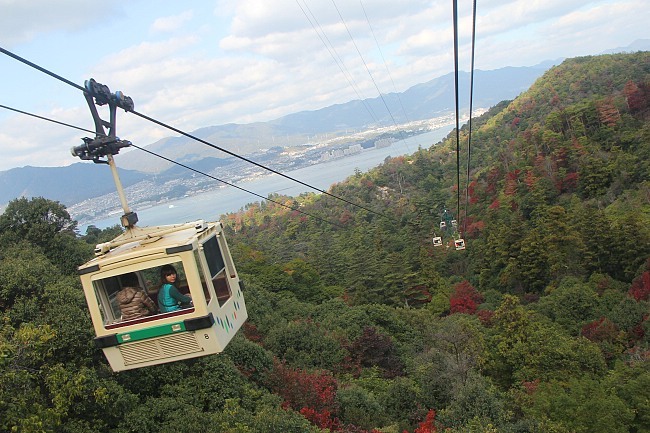 From the top station of the Miyajima Ropeway, I hiked for about 30 minutes to the summit of Mount Misen. The trees along the hike were mostly evergreens, with the occasional deciduous tree providing some warm colors. It was a nice hike to the top, where many people were having picnics as they enjoyed the bird's eye views. The observation deck at the summit is currently under renovation is scheduled to be reopened soon on November 29.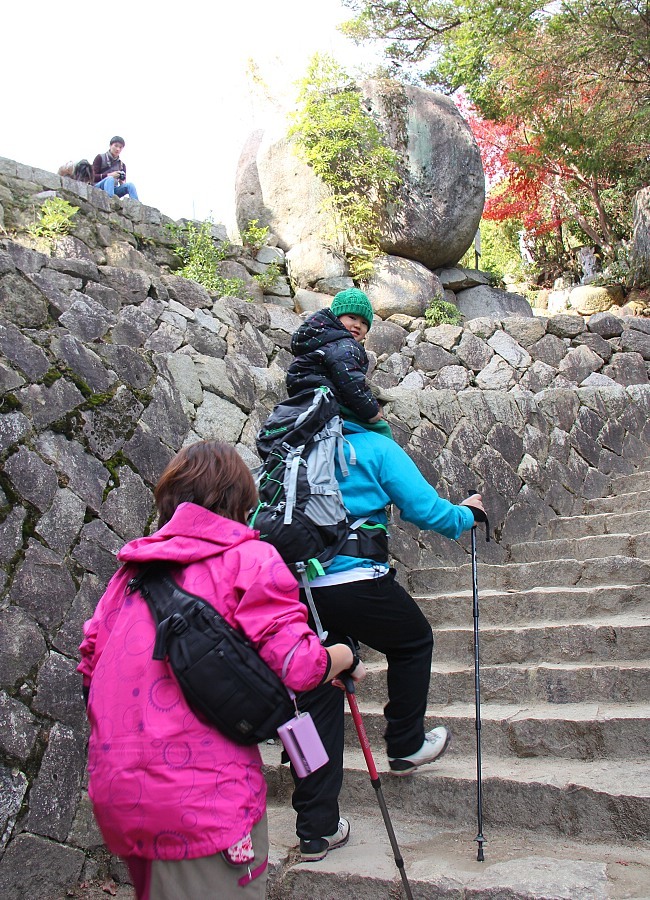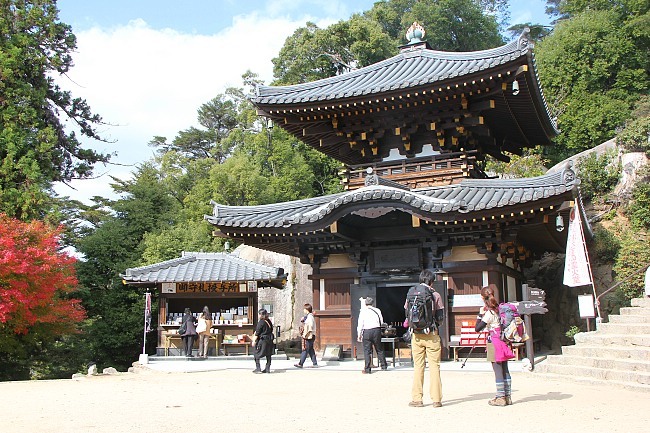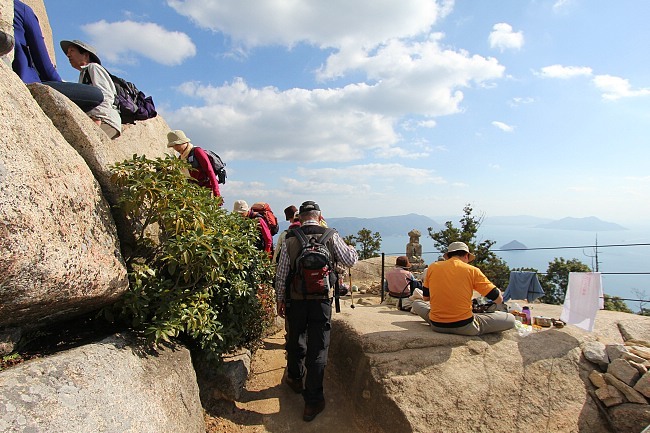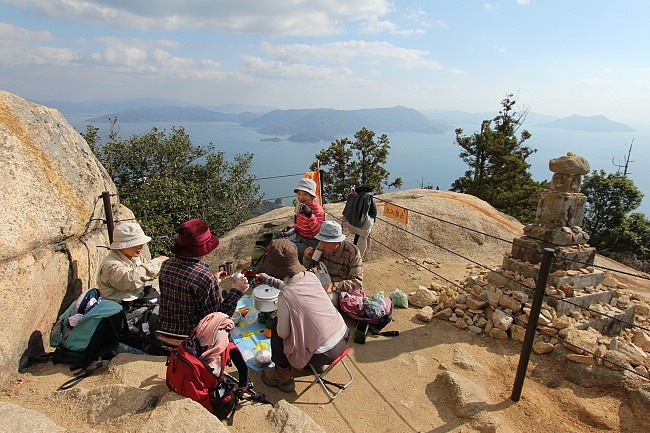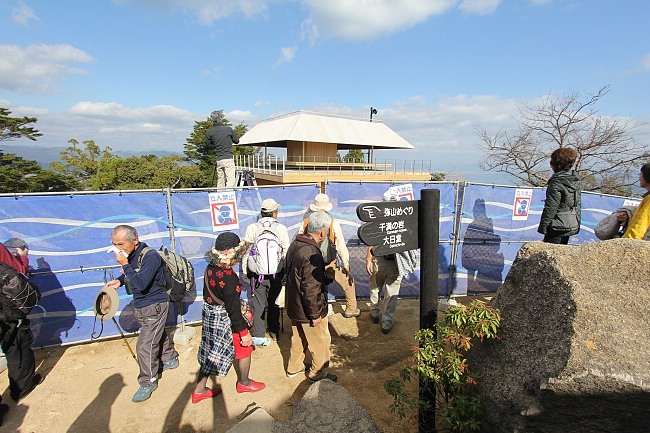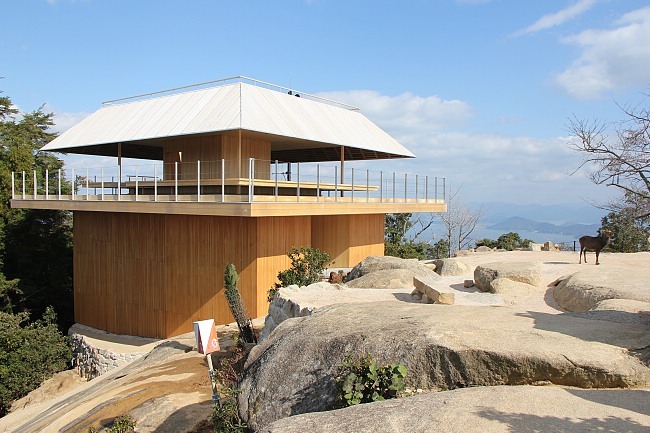 I descended Mount Misen on foot via the Daisho-in Hiking Trail, as I did last year. Along the way, I noticed that the repair works that were going on during my last visit had mostly been finished.
My highlight for the day was the visit to Daisho-in Temple, where autumn colors were already at their peak and the views that they produced were candy to my eyes. It was thoroughly enjoyable to explore the temple grounds, looking for interesting pictures to take. Should you come, note that the second story of the Maniden Hall is open for visits, from where good views of the temple buildings in combination with the fall colors can be seen.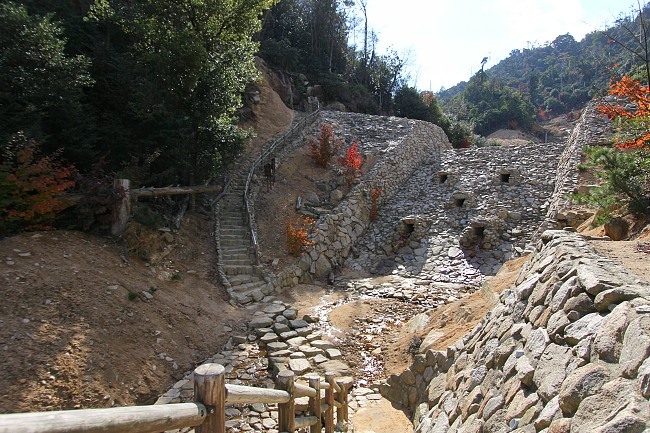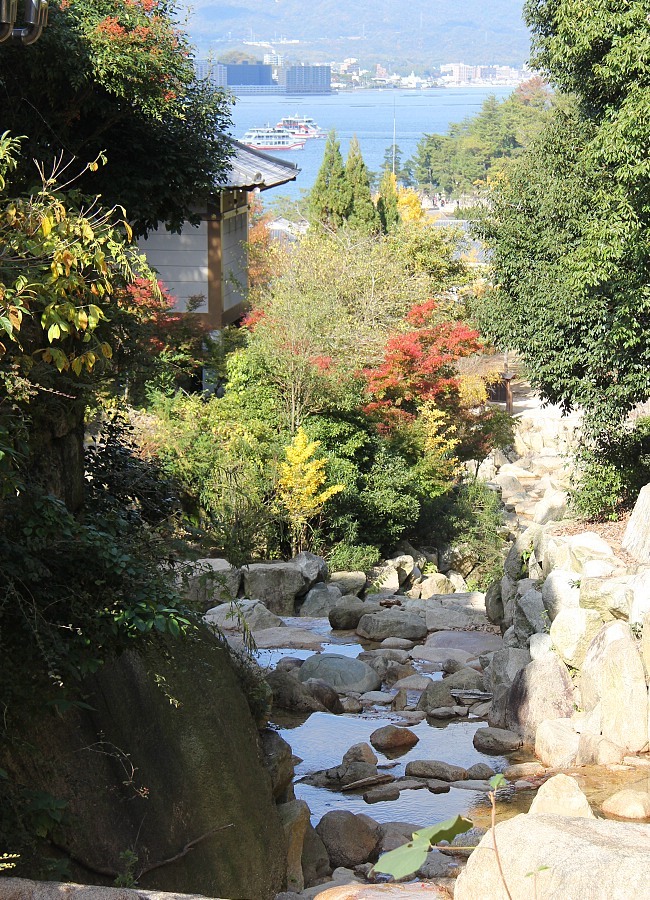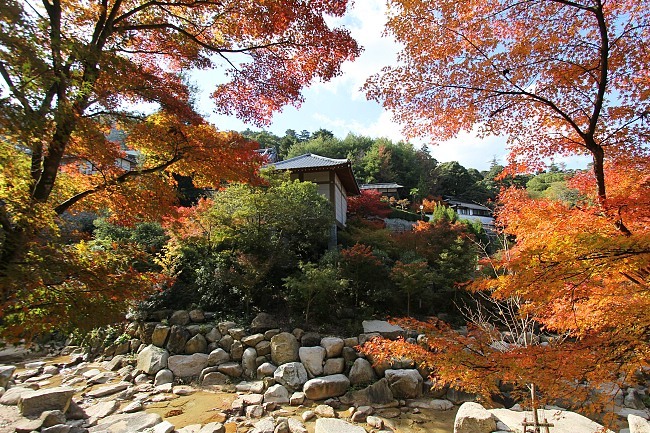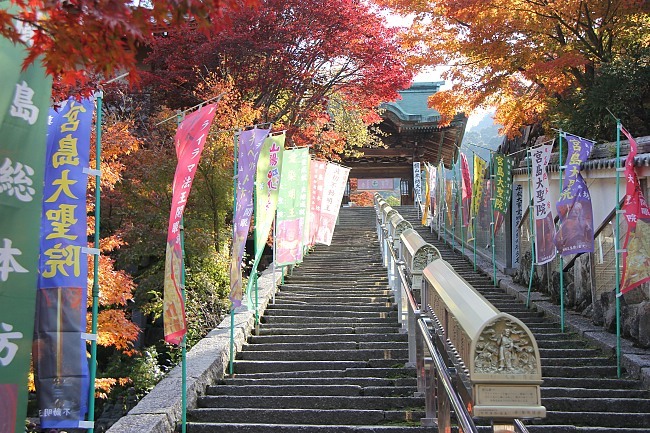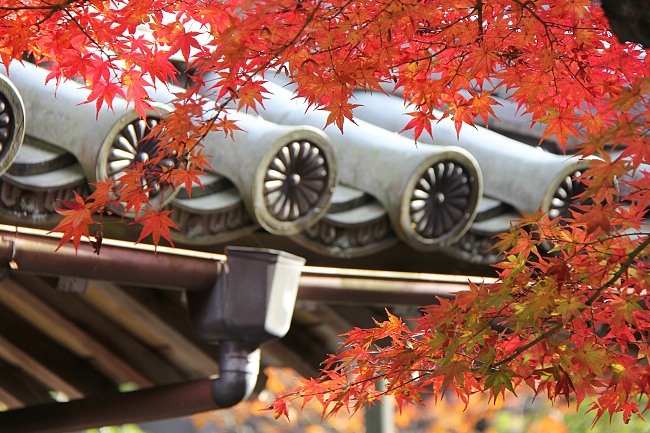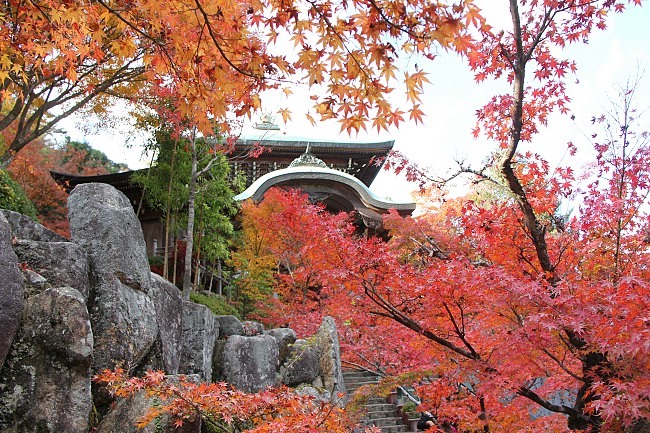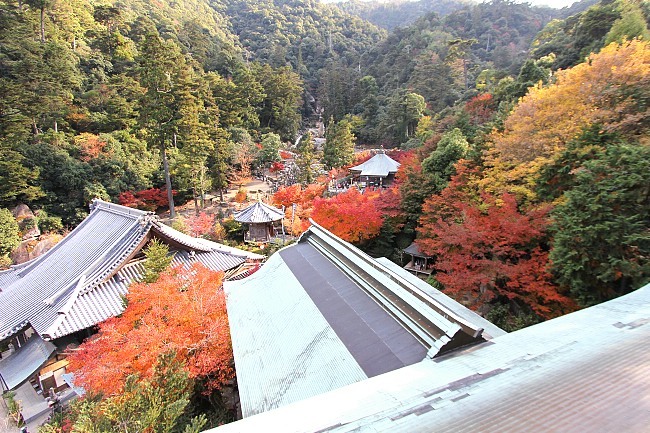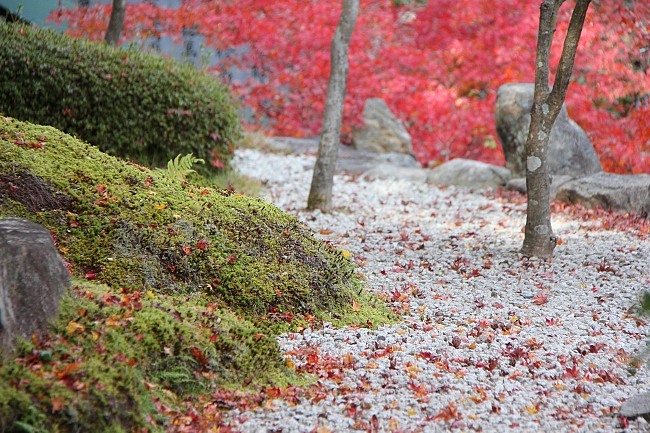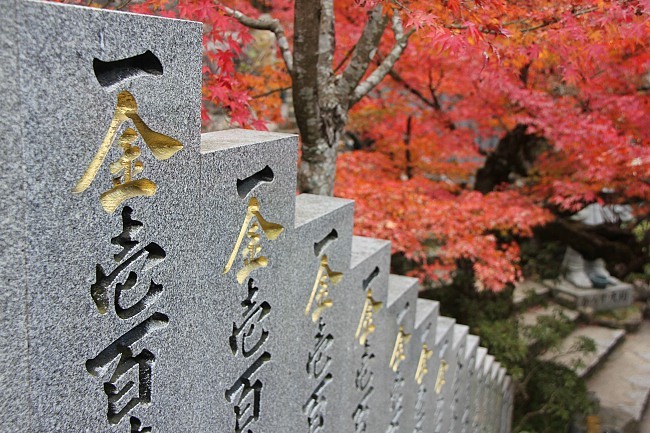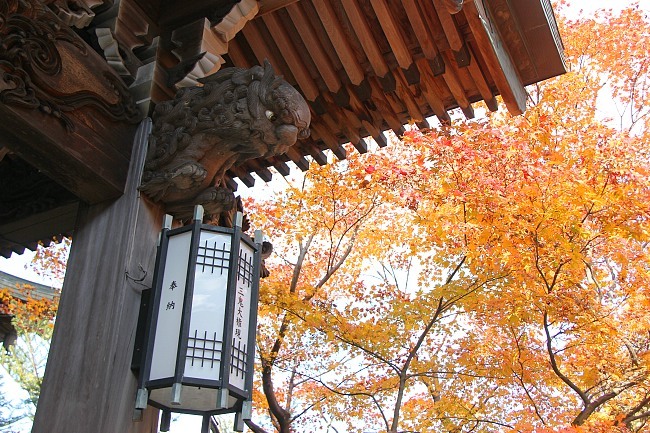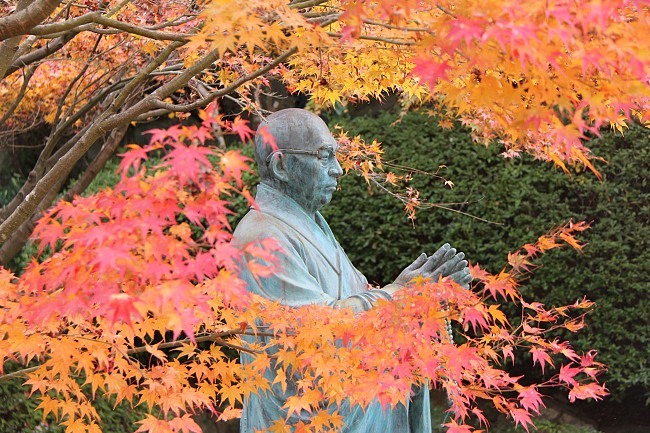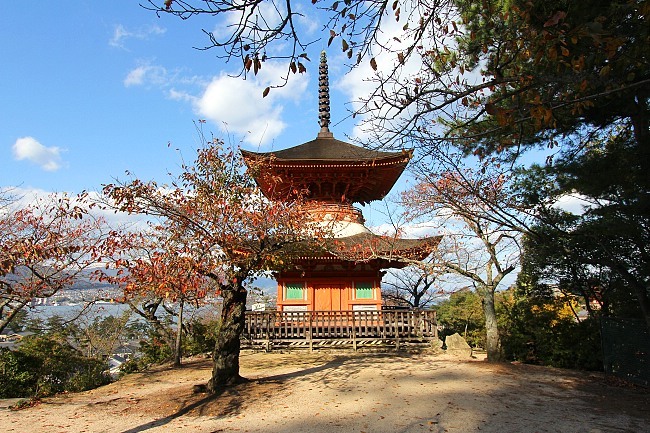 Questions? Ask in our forum.