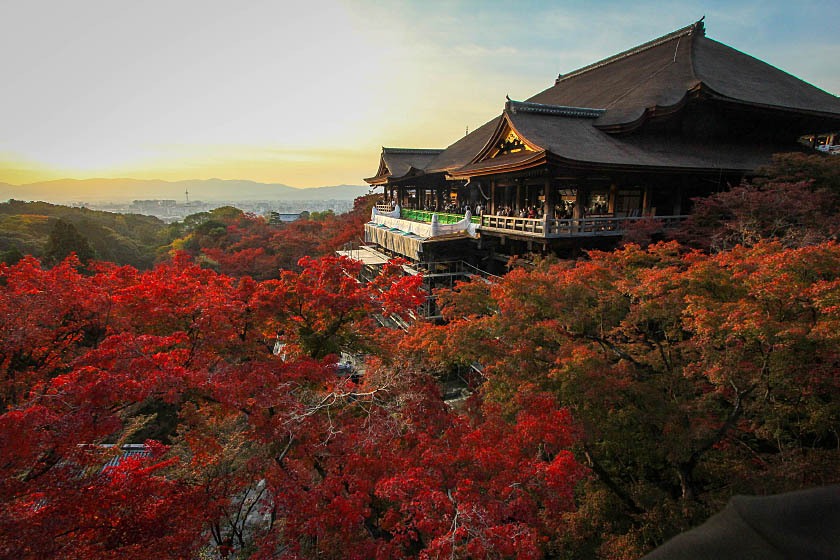 This week is a fantastic time to experience autumn colors in central Japan as this year's season is reaching its peak in some of the country's most spectacular autumn color spots. In particular, cities like Tokyo, which I found to be nearing its best timing yesterday, and Kyoto are now some of the best places to experience the changing leaves at their best as the season enters its last couple weeks.
Today, I headed to none other than Kyoto itself to see how the colors have progressed there since Raina's report last week that the leaves were changing but still shy of their most colorful.
I'm very pleased to report that I found the former capital today at the peak of its autumn color. As the city's major koyo spots has only just started reaching its most colorful, I anticipate that the colors will further improve throughout the week in many places and will likely remain attractive through the rest of November.
Due to the ongoing coronavirus pandemic, most of Kyoto's major tourist attractions are taking prevention measures including temperature checks and limiting overcrowding in certain areas, but are otherwise operating normally. With virtually no foreign tourists in the city and noticeably thinner crowds, the relatively peaceful atmosphere here is a rare pleasure for those fortunate enough to be able to visit this year.
I began my day just outside the city center in the relatively quiet Arashiyama district. Located at the foot of the mountains west of Kyoto, the area has been appreciated for its autumn colors for over a millenium. My first stop was at the iconic Togetsukyo Bridge which stretches over the Katsura River against a backdrop of mountains which were blanketed in colorful foliage at peak color today.
The colors all over the Arashiyama area were stunning today and will probably remain vibrant well into next week barring any forceful inclement weather.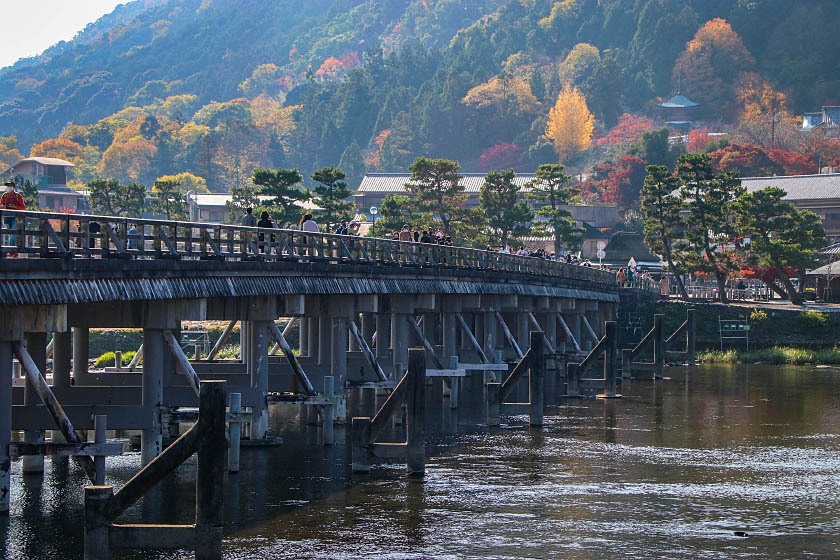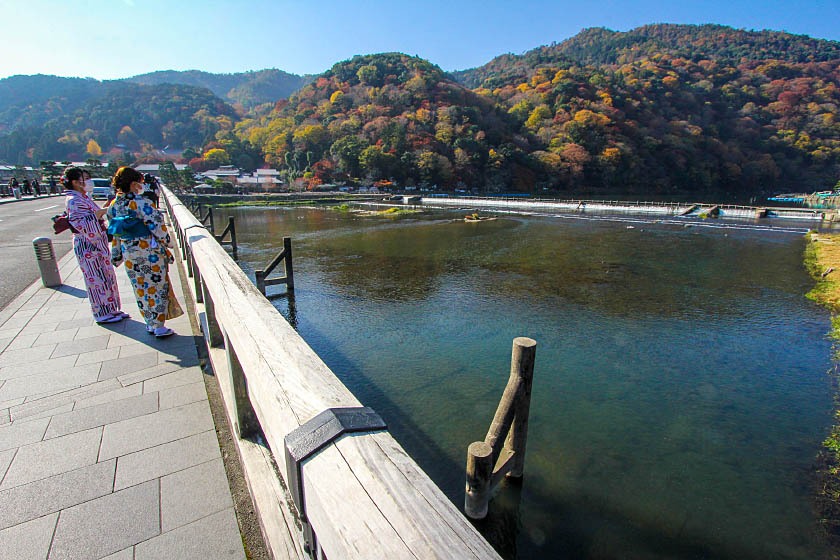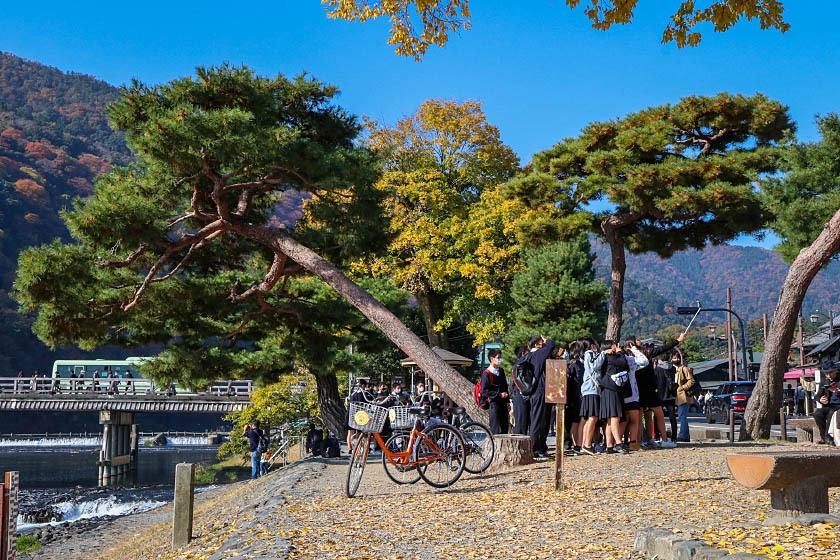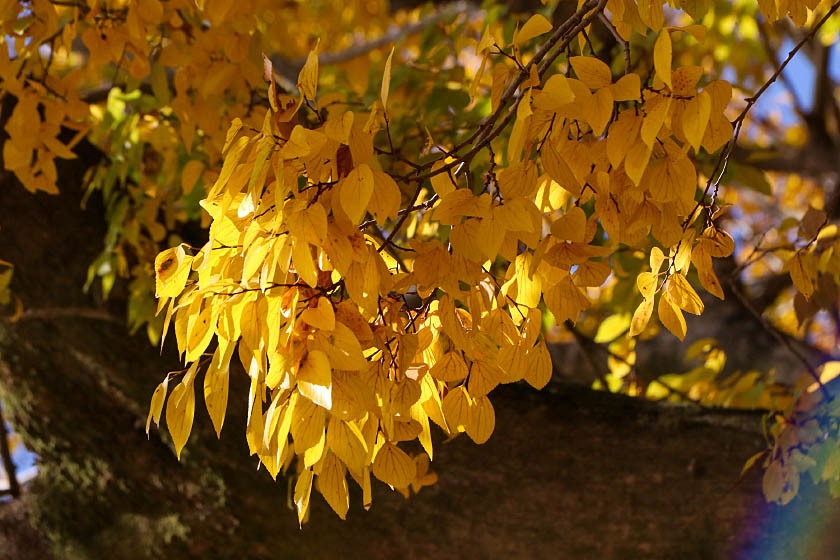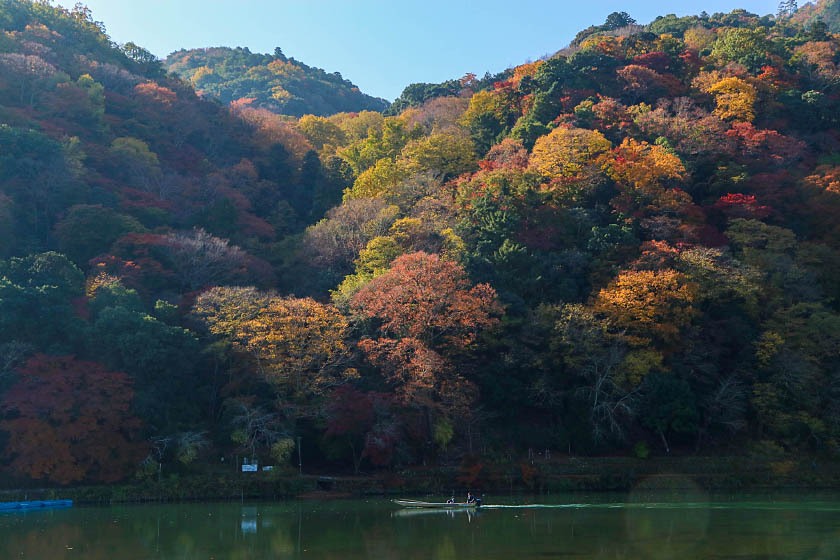 A short walk from Togetsukyo Bridge, Tenryuji Temple was my second stop for today. Tenryuji is the center of gravity of the Buddhist tradition in Arashiyama, and the large temple grounds have also become a mecca for autumn leaf watchers. The temple's beautiful landscape gardens, which have survived in their original form since the 1300s, boast many momiji (Japanese maple) and other color-changing trees which were mesmerizingly red today.
In particular, the sub-temple of Hogonin, which is located within the Tenryuji complex south of the main temple buildings, was absolutely breathtaking, with an especially high concentration of momiji in its own sub-garden.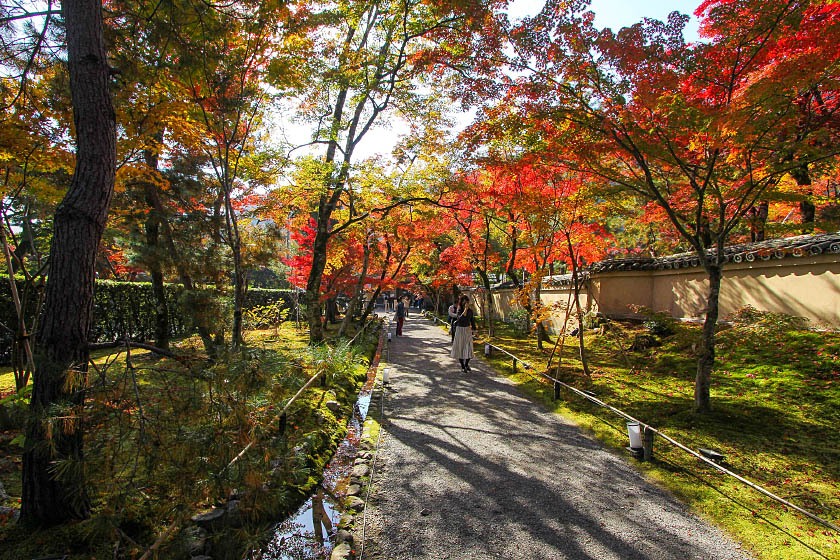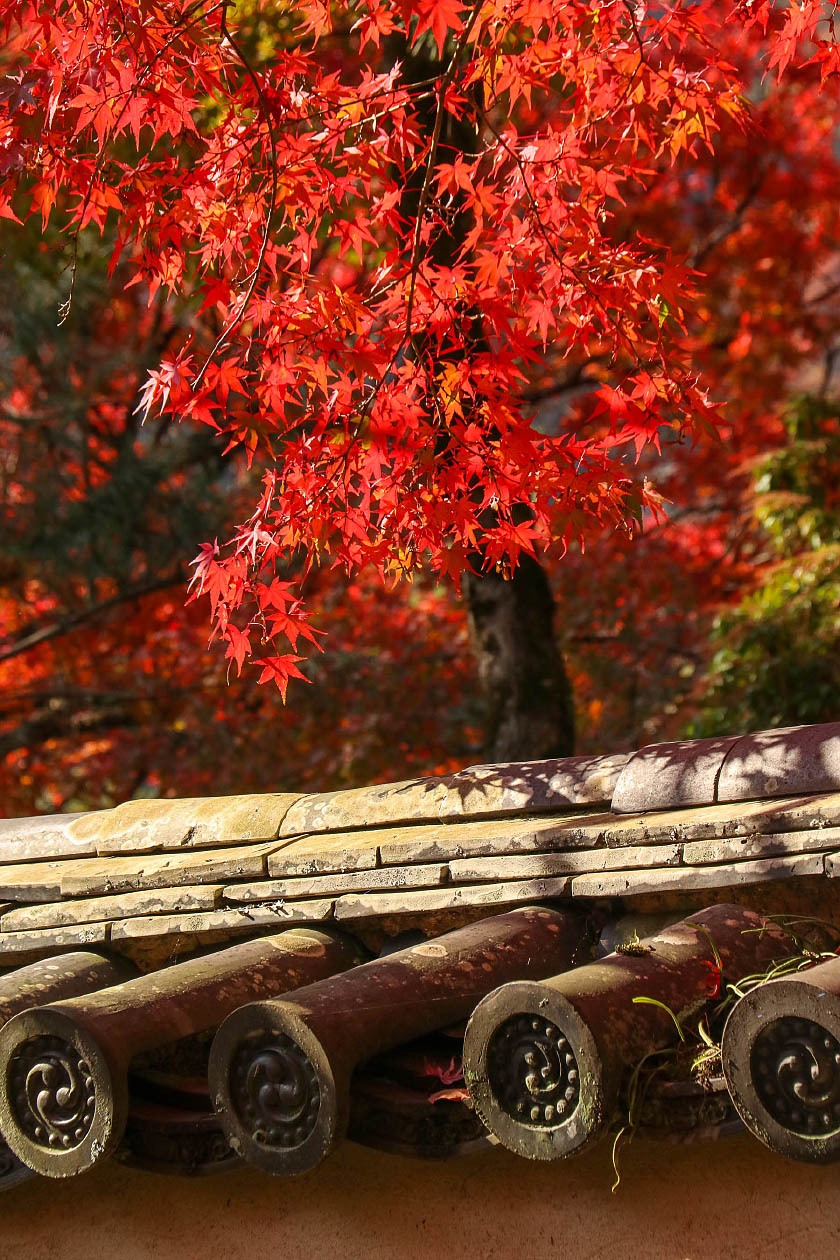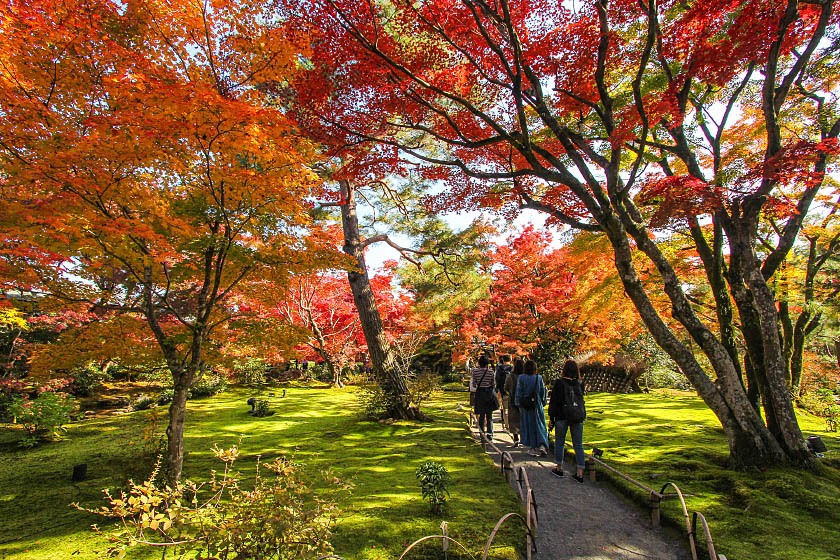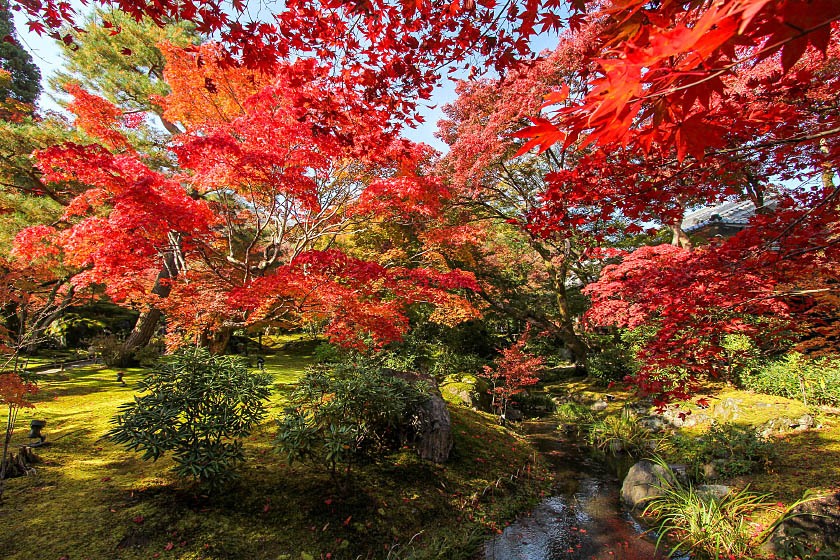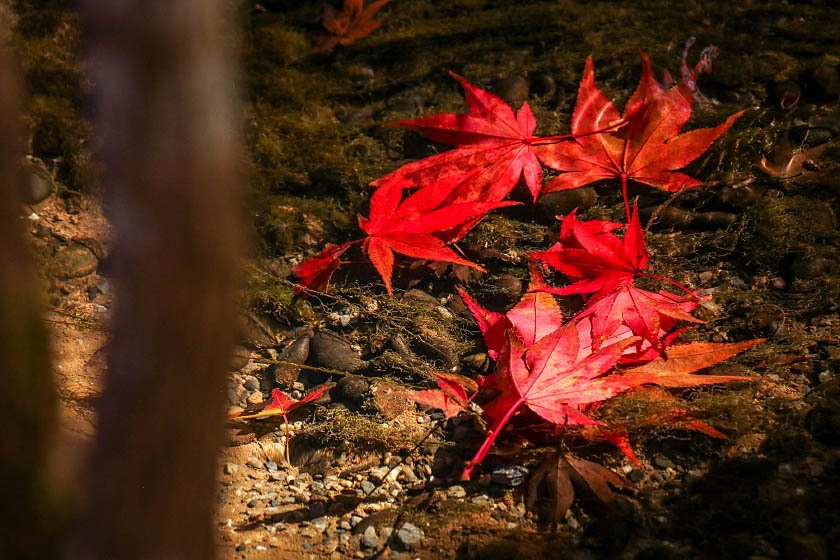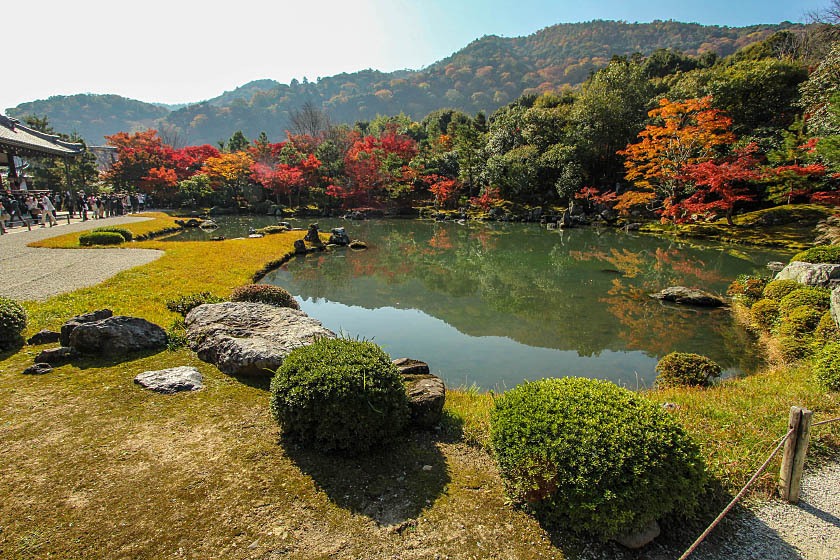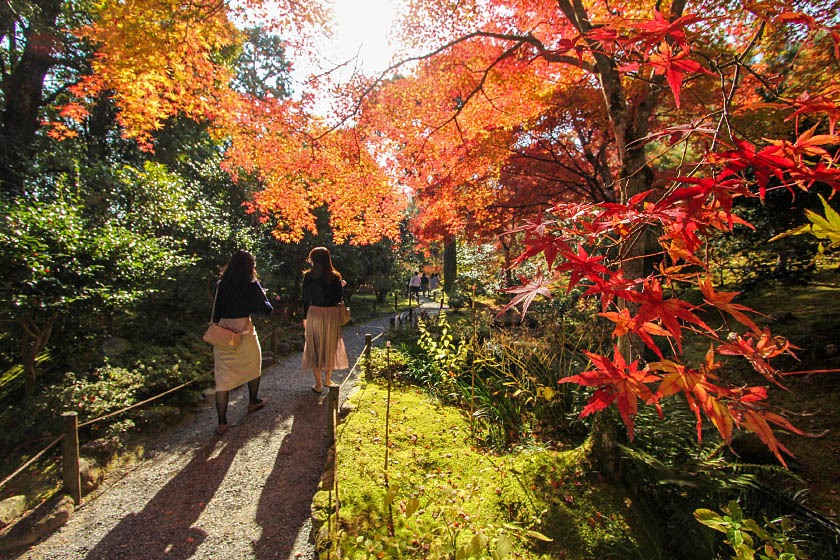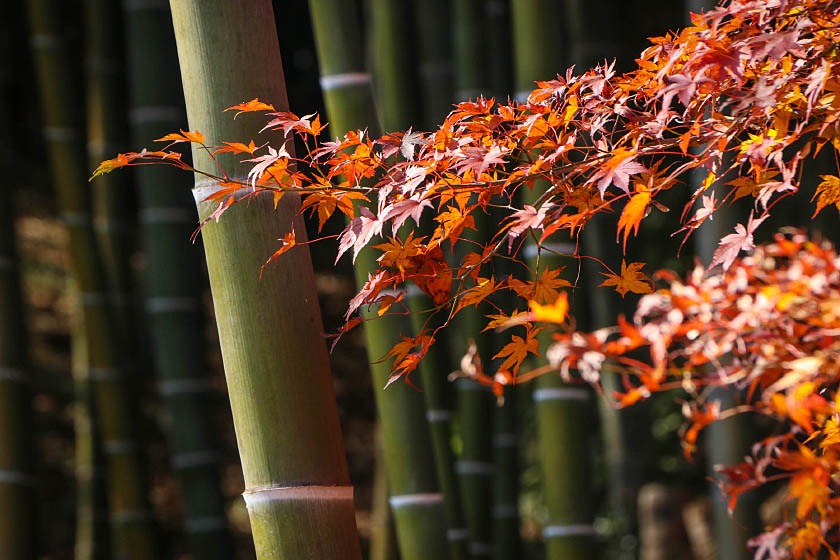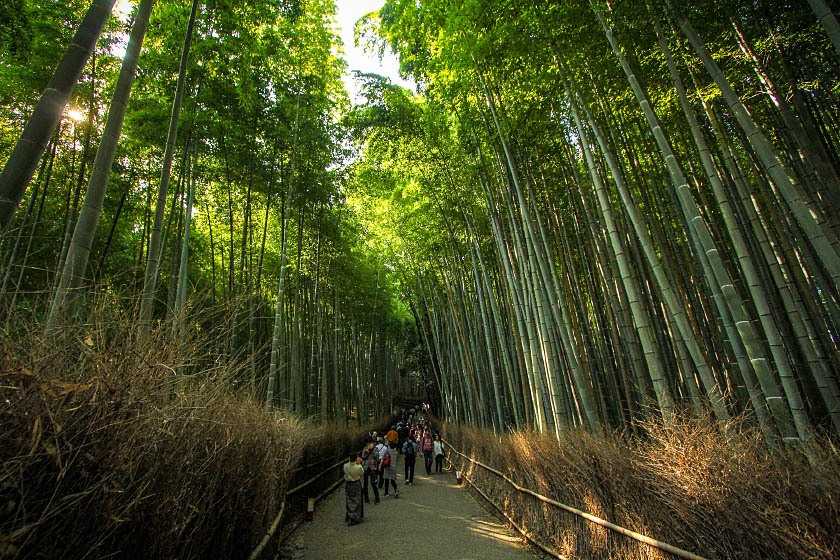 From Tenryuji, it was a pleasant 10-minute walk to Jojakkoji Temple, my next destination. Built upward onto a mountainside, this normally quiet temple is abuzz with visitors in mid-late November as its picturesque moss-covered grounds become a fiery red thanks to its abundance of momiji trees. Today the trees were at their best and lent themselves to some incredible autumnal scenes.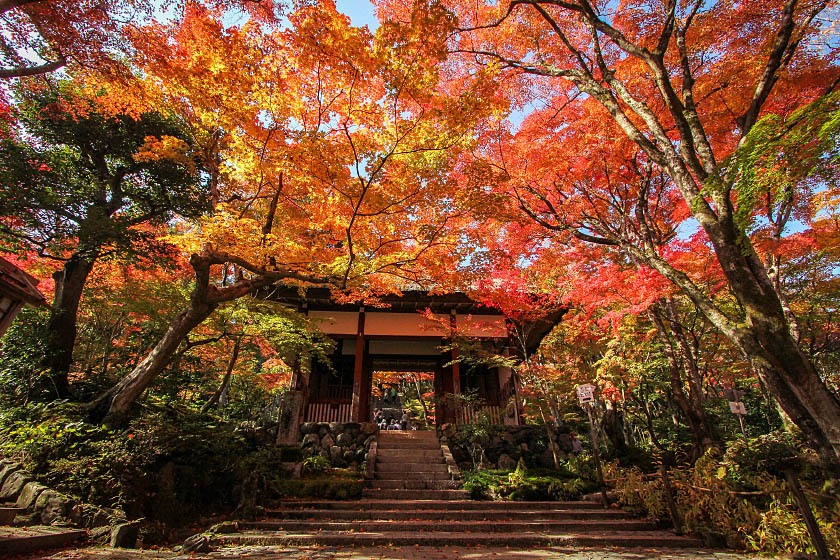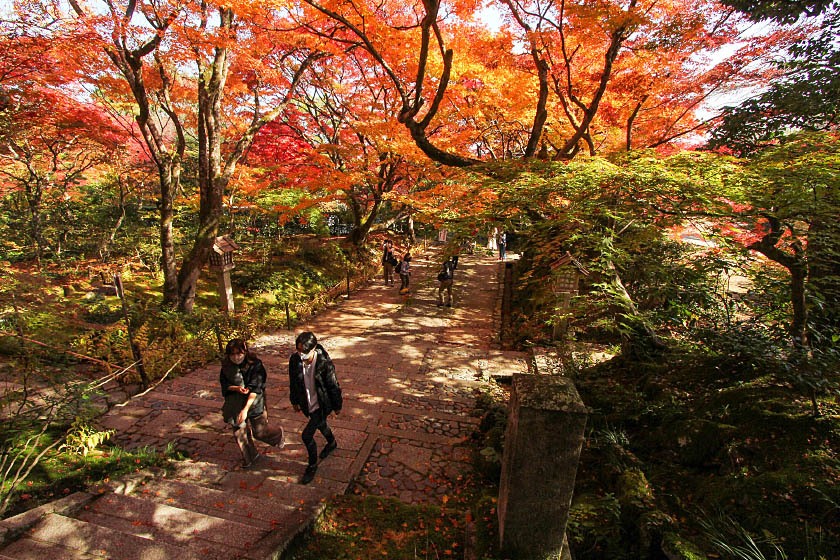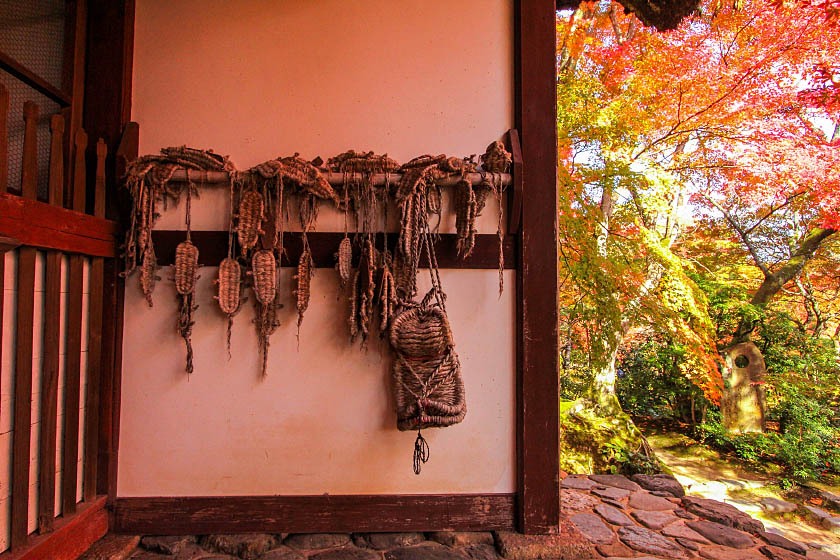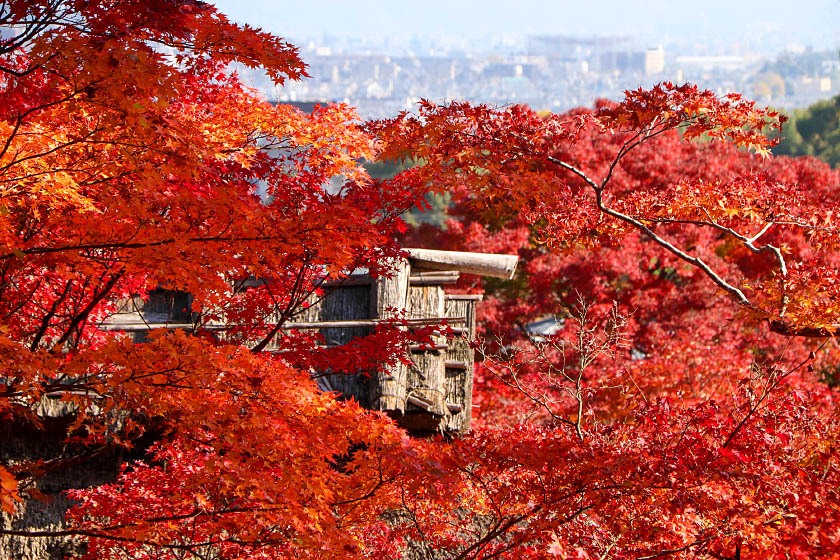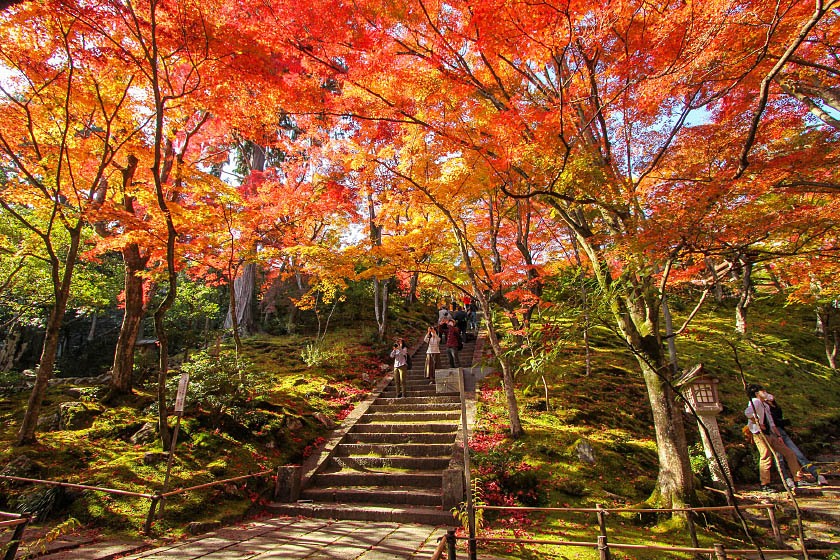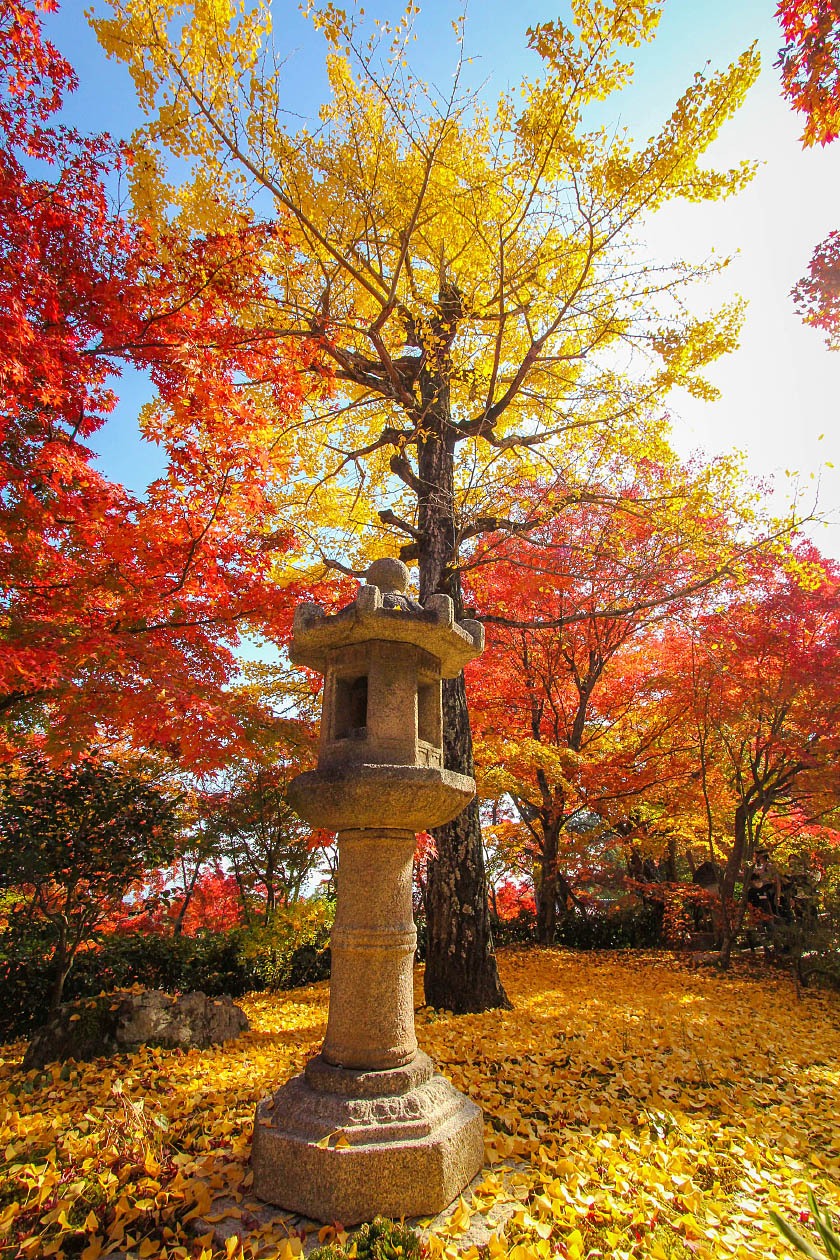 From Arashiyama, I jumped on a bus to visit the opposite side of the city. Located at the foot of the eastern Higashiyama mountains, Eikando Temple, my next stop, is easily one of Kyoto's most spectacular koyo spots. The large grounds here are absolutely packed with momiji trees, which today were a breathtakingly vibrant layers of reds, yellows and greens today.
This year, the normal visiting route was slightly more limited compared to past years in order to mitigate crowds, but most of the grounds were still viewable and relatively accessible. Happily, Eikando's annual nighttime illumination event is still on this year each night from November 7 to December 6 between 17:30 and 20:30 (gates will be closed at 21:00)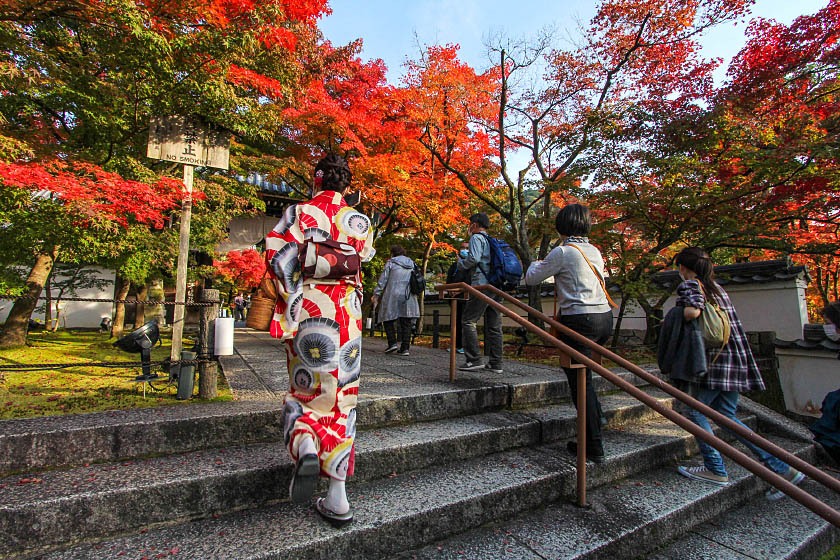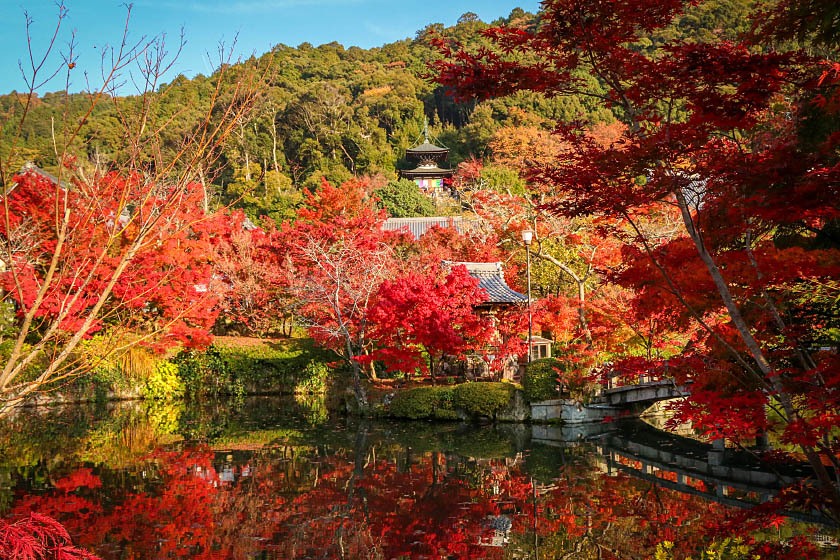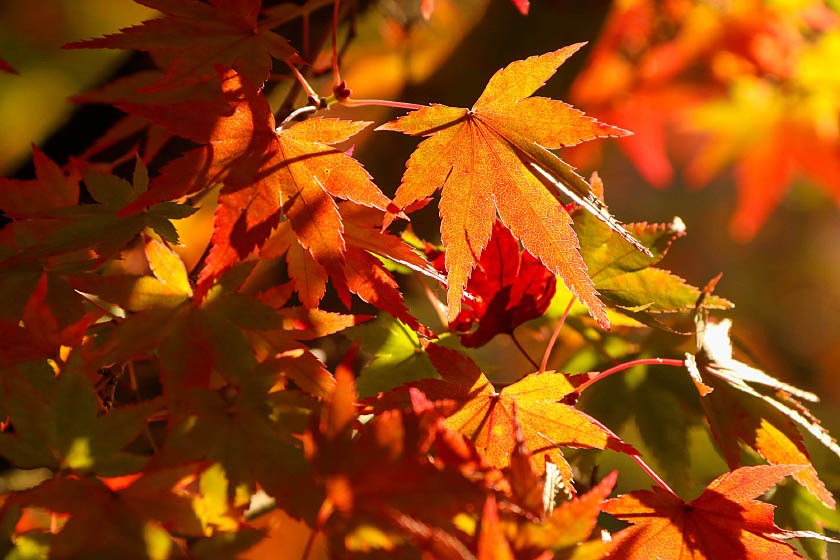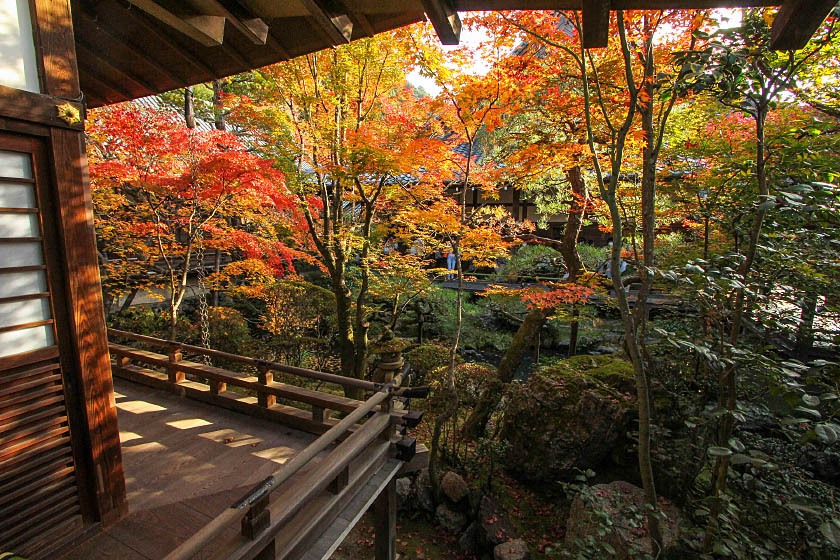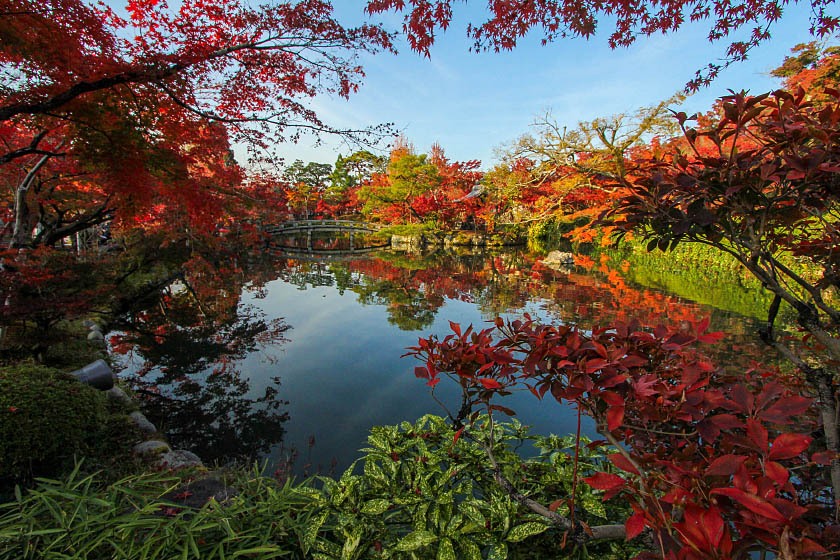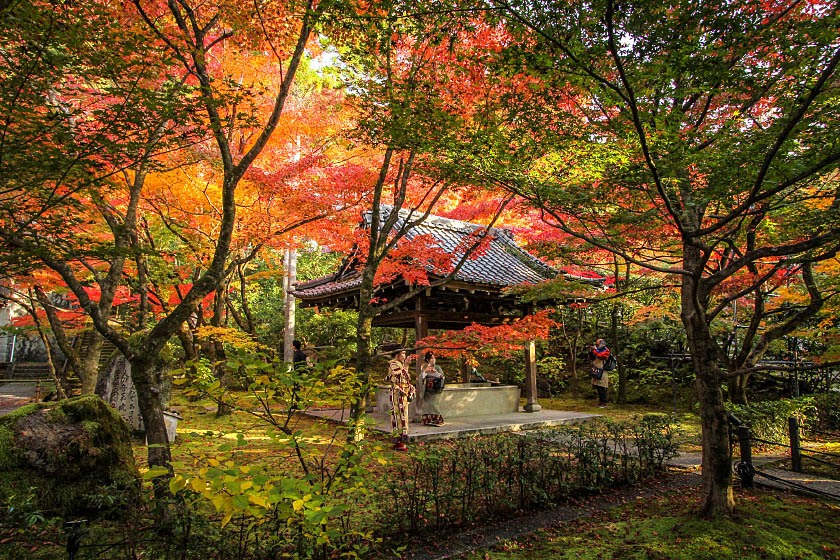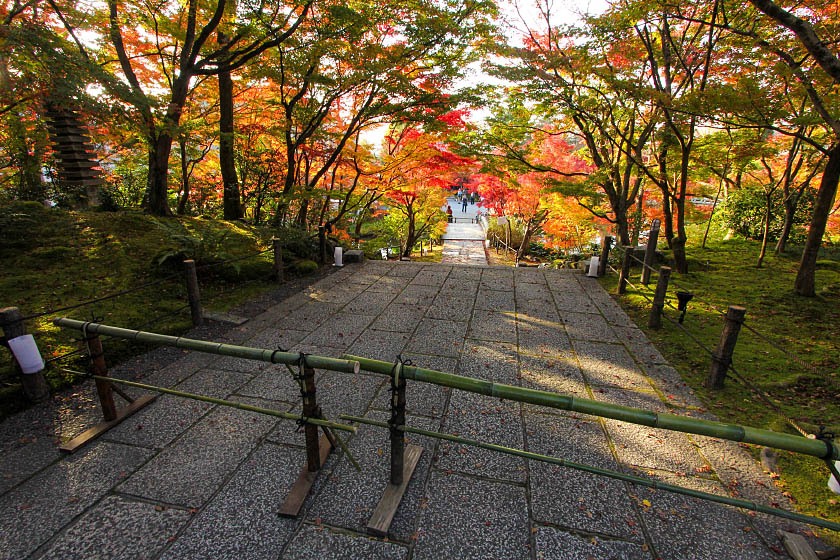 My last stop today was to the Kyoto's most famous temple, Kiyomizudera. The popular temple is famous not only for its small forest of momiji trees around which it is built, but also for its iconic temple buildings themselves. After undergoing extensive renovations over the last several years, this year the construction and scaffolding that has hidden many of the celebrated buildings is finally coming to an end. The main temple building, the last building to be renovated, was fully visible today with only a few last remnants of scaffolding on its famed wooden terrace for the final touches.
Here too the autumn colors were gorgeous today, and are likely to remain lovely through the end of the month. Kiyomizudera also features nighttime illuminations which begin today (November 18) and will run through November 30 until 21:30 each night (21:00 last entry).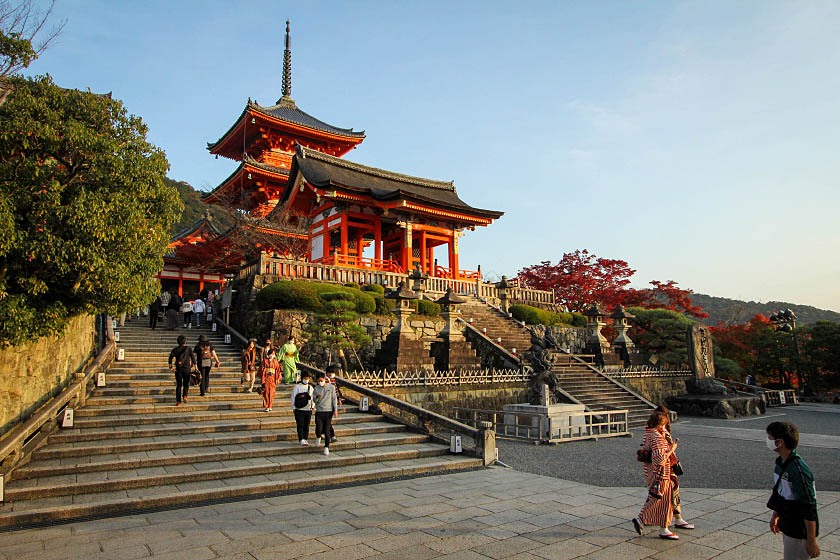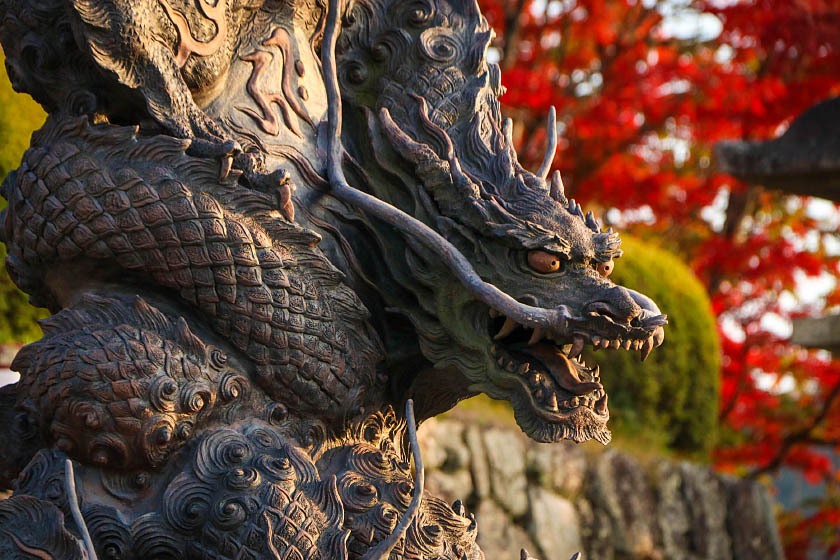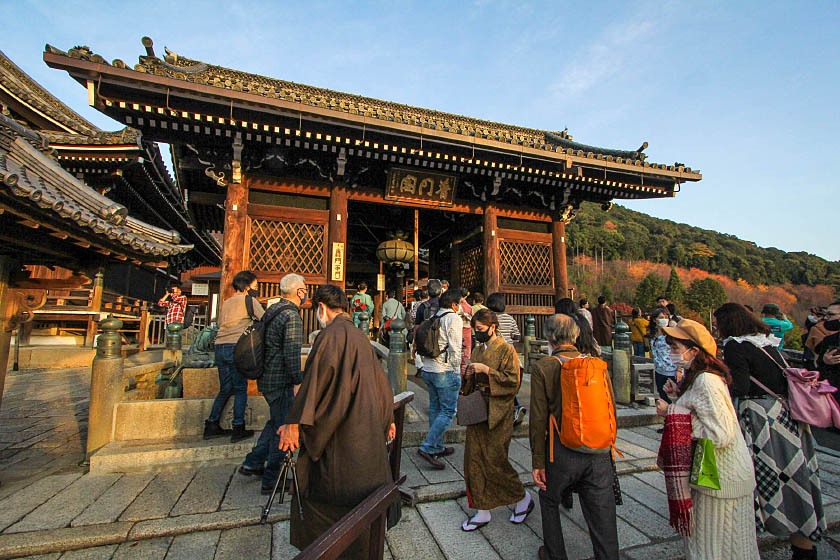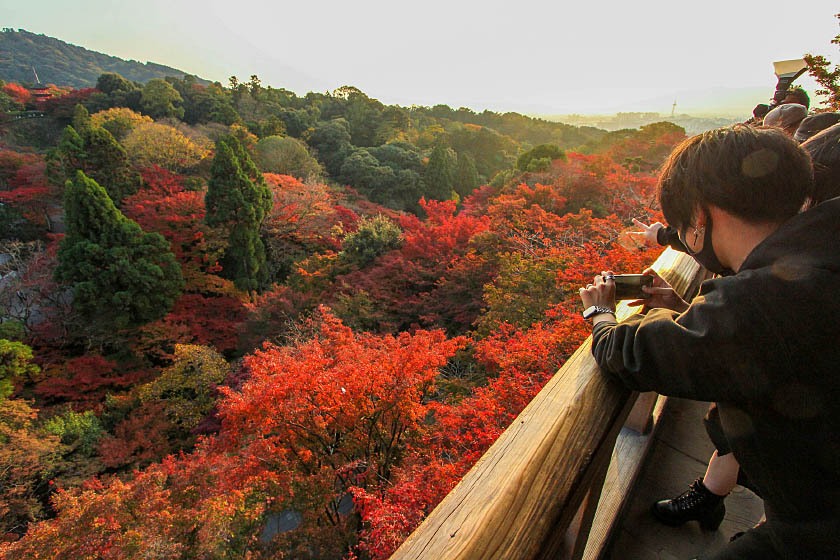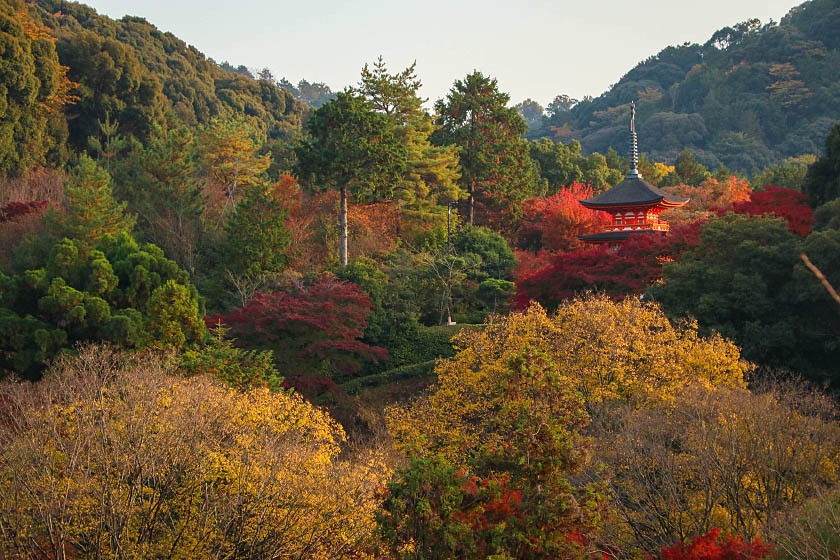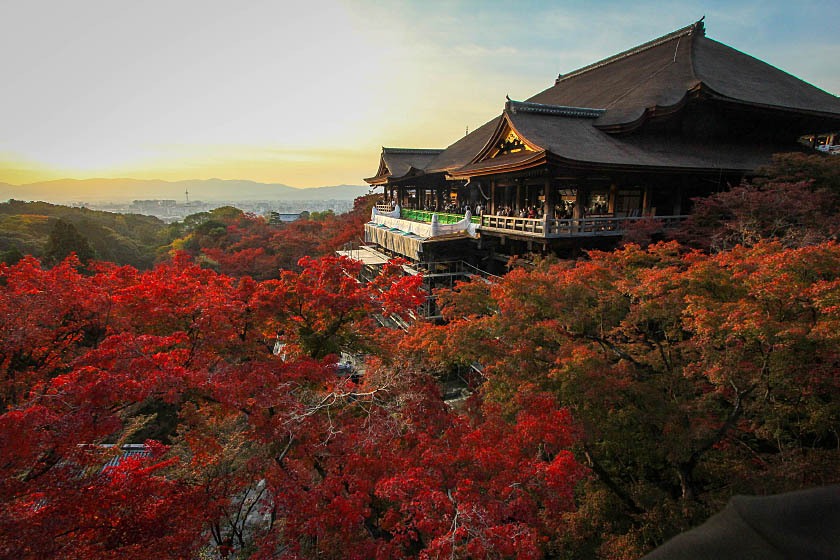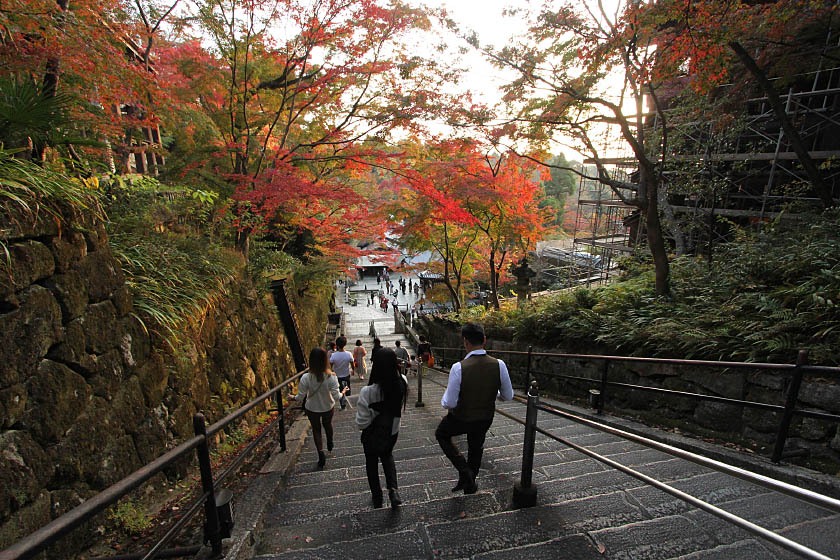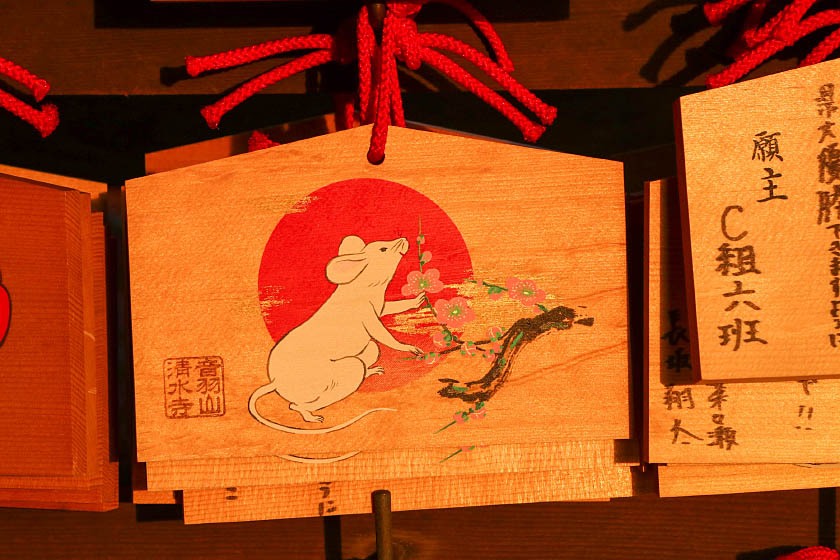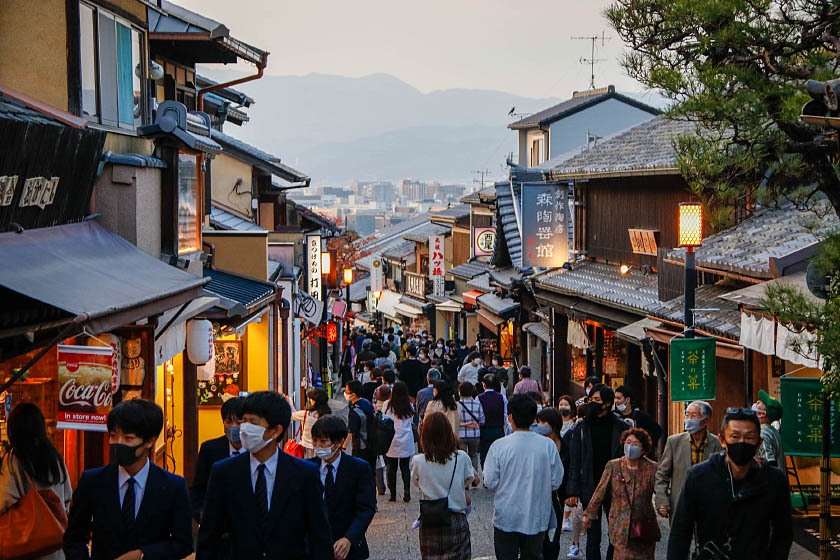 Questions? Ask in our forum.